With the isolation caused by the health crisis first and the viral sharing of the term metaverse later, few industrial realities do not take advantage of the web and virtual reality as a showcase to amplify the visibility of their products. Virtuality has radically changed the way products are displayed and how customers perceive them. We find those who create a 3D moderation of the canonical showroom, present them in video format, and create a virtual and purchasable version of the products.

In this fragmented panorama, Laufen – a Swiss design company dedicated to the production of bathroom elements – presents itself with an immersive digital experience that attempts to go beyond the limits of the canonical online experience. Born from a concept by Swiss architects Gabrielle Hächler and Andreas Fuhrimann, LAUFEN virtual space is a platform that facilitates the company's interaction with the real world and with those who cannot be physically present in a specific place at a certain time.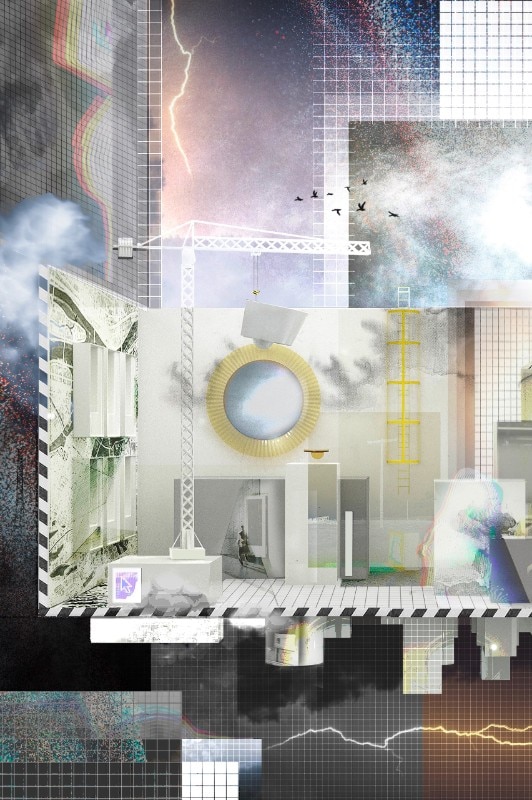 The architects have thus created four different dreamlike settings, using them as a narrative device to display the products of the Kartell by Laufen collection. They start in an urban area, cross the desert and explore a nocturnal forest, finally arriving in the studio of Swiss artist Monique Baumann – who has created limited edition silkscreen collages for Laufen. In this way, the multiplicity and non-immediacy of the virtual spaces studied helps the company to approach a more emotional sphere of the user. The space creates an experience composed of animated and semi-interactive collages: surreal spaces that create the illusion of being able to be touched while remaining fully immersed in the digital world.
"The goal is to connect people on different levels of interaction. While business models related to the world of design or art, with trade shows or large exhibition stands, have remained unchanged for over half a century, the digital revolution has introduced new ways of doing business," the company explains. "During the pandemic, virtual environments provided a context in which to present products with a strong message. However, senses such as touch, smell and personal relationships are being neglected with disastrous effects on both physical and mental health."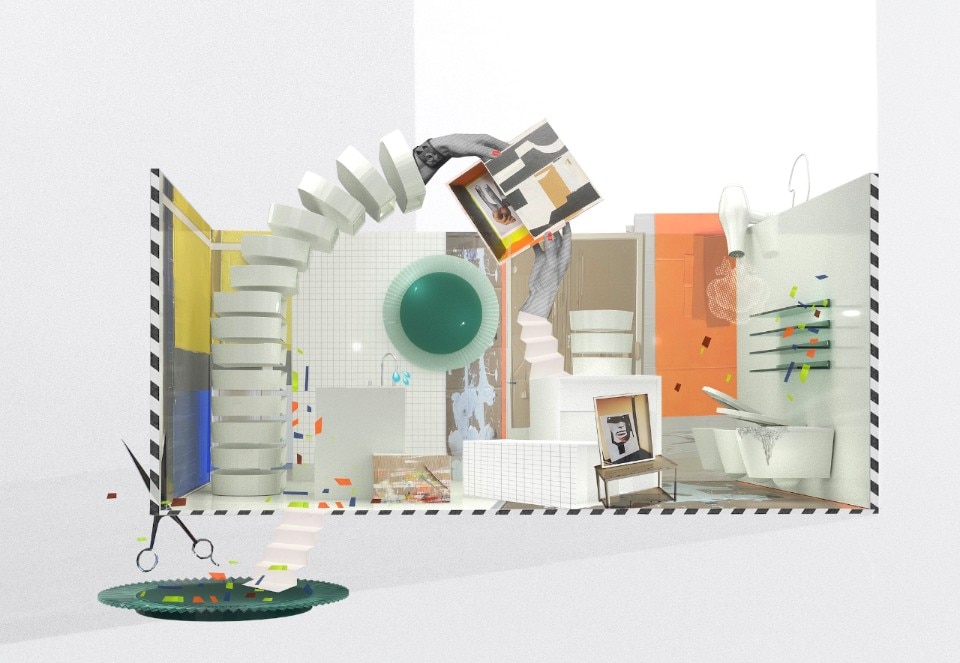 Hächler and Fuhrimann – already curators of Laufen's booths for various trade shows such as the 2019 Salone del Mobile – collaborated with New York-based Swiss experiential interior designer Annabelle Schneider to develop and create the graphics and stories. In the narrative, each room hides a selection of products chosen from the Kartell by Laufen collection. Here natural forms and remnants of a consumer era form an architectural space. Animals and humans appear and disappear; climatic events, the day, lights, and a layered soundscape accompany the journey through the virtual space.
Brand:

Laufren

Idea and Concept:

Gabrielle Hächler / Andreas Fuhrimann Architects

Concept, Content Design and Visualizzazione:

Annabelle Schneider

Sound Design:

Carlo Peters

Concept, progettazione and sviluppo del sito internet:

Henkelhiedl