This article was originally published in Domus 10523, January 2020.
Mandalaki Studio sees designing light as a way of expanding the perception of reality itself. Our research is focused on the precise combinations of specific colours and seeks to create a second dimension, one that goes well beyond physical reality. Designing light means awakening archaic and primeval sensations. We will increasingly want products that disconnect us from smartphones or computers, as when we linger to view a sunset or gaze at a fire burning in the hearth.
The Halo lamp collection was devised precisely from this desire to bring large suns, personal sunsets, into our homes: chromatic landscapes capable of broadening our perception of spaces and delicately illuminating interiors. We believe it is increasingly important to have household items that are capable of evoking a sense of mediation, that relax the soul while relating us again to the immensity of nature. The novelty lies in the design of the light itself, as well as of the lamp. We spent many hours carefully refining our lighting optics. Compared to a normal lamp, Halo has the distinctive feature of projecting analogical shades of different hues all together, as in nature. By contrast, a normal LED lamp enables you to choose only the colour temperature or the colour itself, just one at a time. To develop the project further, we devised an installation, Origin, which is inspired by the origins of life and the universe. This is the first step in our investigation into the perception of light in extreme natural spaces.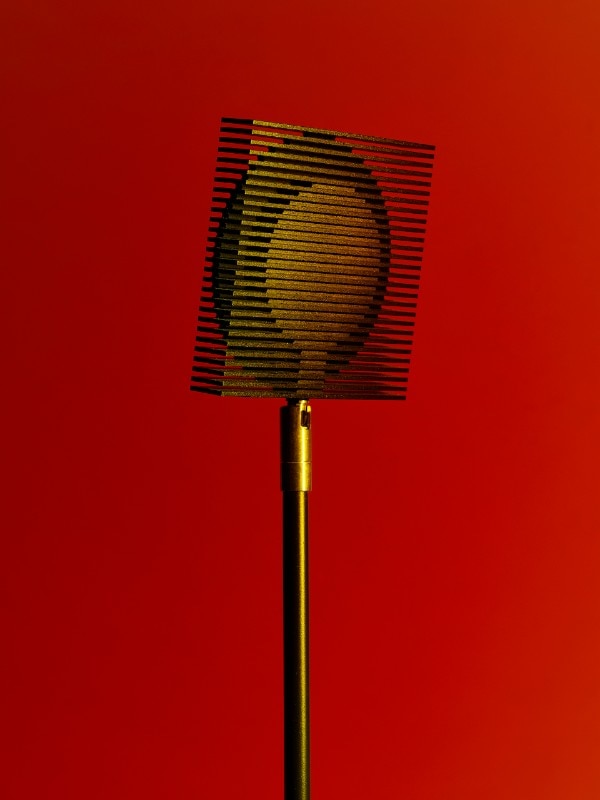 We chose a marble quarry located in Carrara, because the presence of the seams of ancient stone takes us back to a primeval place. Here we will be exploring the ways light generates a sense of security and infuses warmth even into remote and archaic places where, millions of years ago, humans found comfort only in the heat from the fire and the sun.