The "battle royale", as a narrative genre, does not come from the growing Asian economies. It is the growing Asian economies.
It is about the stories in which many people compete against each other, with more or less rules, in deadly fights with only one winner. The West famously reproduced it with The Hunger Games (novels and then films), even though the name itself comes from a Japanese film, titled Battle Royale (in which students are taken to an island for a deadly game by the class of elderly teachers, as a form of repression of the younger generations), and then it came in video games and other stories, up to the apotheosis of Squid Game, the most watched Netflix TV series ever.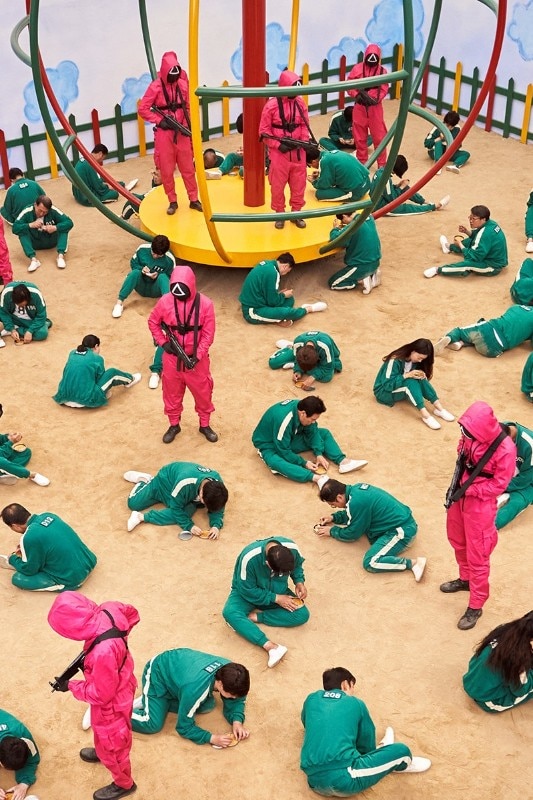 It is no secret that the world of the e-sports in South Korea is on another level than the rest of the planet. The professional video game competition is very strong, very popular and above all, the sponsor business is much bigger than elsewhere, because it has a much bigger audience than elsewhere. Squid Game uses the game as a metaphor. Even more so it uses the battle royale (both as a film genre and as a game genre) as a metaphor. It is Fortnite, all together on an island taking each other out so that only one survives (or to be more precise, it is PUBG: Battlegrounds, another video game very similar to Fortnite, which came first and was produced by a Korean) set in an impossible real life.
E-sports are a new form of competition where muscle mass does not count, where men and women are on equal footing (as in Squid Game's deadly games) and where the stakes are very high if you are an athlete from a country as South Korea where the e-sports federation already existed in 2000.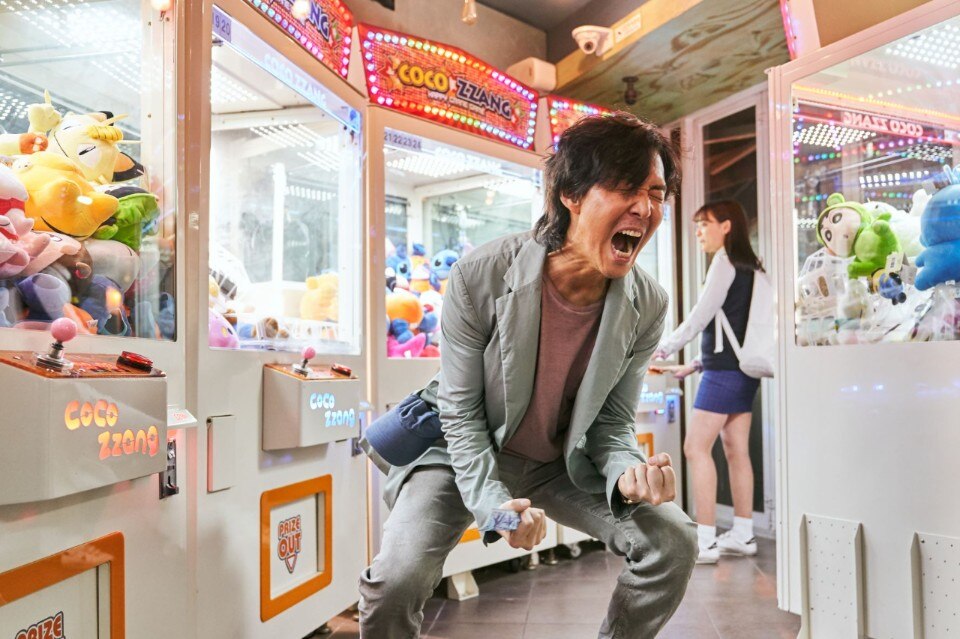 This is perhaps the best key for the Koreans to recognise themselves: mass competition as a game. The fact that these are not digital but analogue, old-fashioned games is an incredible tease, a way of mocking the e-sports business. Several people are competing for crazy amounts of money, but instead of being great gamers in complex video games, they are ordinary people, even old people, in red light – green light or the precise cut of a caramel biscuit. It would be hilarious if it was not all really deadly. While e-sports athletes die all the time in video games without consequence, in Squid Game you only die once.
Definitely.
And it is no coincidence that the TV series is a great hymn to nostalgia, the games are not only childlike but take place in childish contexts and with traditional Korean objects (the caramel biscuits), artefacts that Koreans recognise as part of their past.
A few years ago, we talked a lot about gamification in our societies, i.e., how almost everything was stealing techniques and solutions from video games, especially in the communication. Restaurant scores on TripAdvisor, badges to unlock in apps, reviews to Uber drivers and the resulting rankings. That subject and that word have somewhat disappeared, but Squid Game seems to be unwittingly affirming that although we no longer speak of gamification, it is everywhere, that everything works according to the rules of videogames and, in the TV series, the success and the possibility of solving one's economic problems passes through the rules of videogames as well.
There is the puzzle game, that is the game of calm and reflection (the biscuit game), there is the platform game in which, as Super Mario, you jump from block to block (the bridge game), and then the game of strength to be solved with technique and not only with muscles, and so on.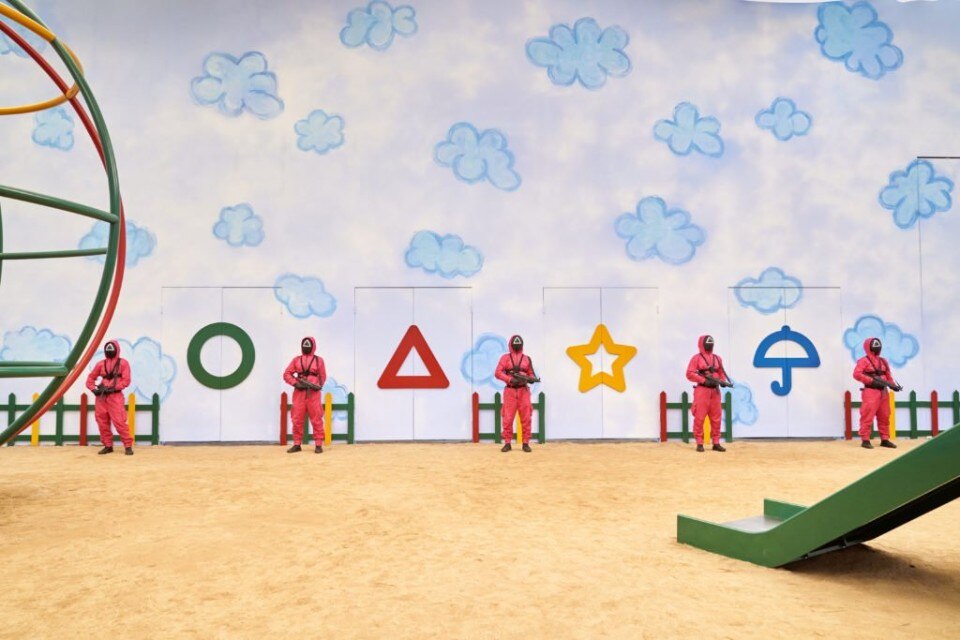 The reasons for Squid Game's success and ability to speak to people all over the world are certainly to be found in the goodness of the idea and the narrative mechanism's ability to attract and hold people, but also in the fact that it tells something in a different way that everyone can see. The economic system we live in has exaggerated for years the competitiveness of the free market, in countries as Korea it is simply more visible because it has been a more sudden change. Squid Game says that gaining access to the wealthy elite in Korean society is a brutal business, where there is no social solidarity and where it is required to drown others in order to stand out, there are a few places in the sun and not everyone will be able to sit down. It is certainly not the only story (whether TV series or film) to tell us this, but it is one of the very few to have realised that video games are the best and most subtly ironic metaphor to tell it.