The 77th annual Venice International Film Festival has just come to an end and, hopefully, in a few days, we might even say that it ended without any bad consequence. It was the first big film festival to be held after the pandemic outbreak, and it was characterized by physical distance, mandatory swab tests before arriving at the Lido, and ever-present masks.
Based on an idea by Count Giuseppe Volpi (President of the Venice Biennale), Antonio Maraini (sculptor), and Luciano de Feo(General Secretary of the International Institute for Educational Cinema), in August 1932 the first edition of the Festival took place. In the beginning it did not aim at being a competition, as it does today, but rather at being an artistic and educational event: stimulating artistic activity as well as the economy was the prime goal of the Venice Biennale, so why not give cinema some space, too? Over the years, the combination of painting and cinema has become more and more powerful, not to say inspiring. Movies have become the new canvases where pictorial iconography has often found fertile ground.

For example, Stanley Kubrick paid homage to Pop Art in his best-known work A Clockwork Orange, and almost brazenly recalled eighteenth-century artists such as Johann Heinrich Füssli and William Hogarth in Barry Lyndon, while Peter Greenaway covered almost the entire history of classical art.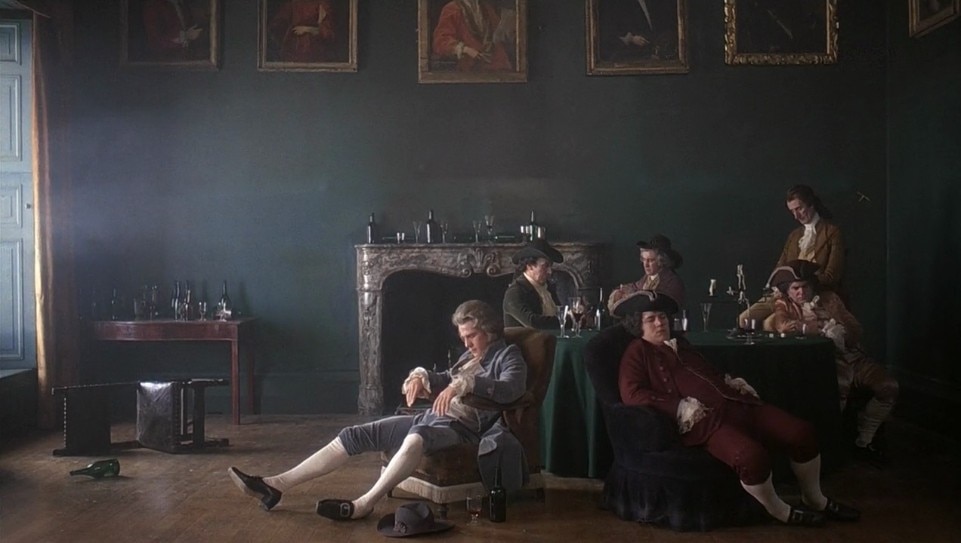 Kubrick presented Lolita, the movie based on the homonymous novel by Vladimir Nabokov, as an extremely evocative means of iconographic as well as psychological investigation.
A Salome dancing for John the Baptist, a new nymph, a child goddess who becomes a symbol of seduction: this is what Lolita is to Dr. Humbert Humbert. However, the American director did not forget to mention the man who, before him, had investigated this intoxicating figure on canvas – Polish-French artist Balthasar Kłossowski de Rola, better known as Balthus, who, with his eccentric, refined and shameless paintings, told of young, seductive, captivating women who preserve their innocence. Erotic and scandalous – two essential characteristics from which the director took inspiration.
There is also Greenaway, a more niche but certainly not less cultured director, almost a contemporary Caravaggio of cinema: the postures, colors, shadows and lights are studied in such a precise way as to remind of the paintings of Paolo Veronese, but also of the Flemish art of the sixteenth and seventeenth centuries, which is clearly recalled by the scenographic rooms and the use of mirrors. With his landscapes, he referenced paintings from the 1800s, and he even masterfully reinterpreted Leonardo's Last Supper – a vision, a meticulous investigation of one of the most famous frescoes in the world. The details are explored with a rhythmic and regular crescendo through the use of lights and shadows, a symphony of images that appear and disappear to arouse amazement and curiosity.
In addition to making references and quotations, cinema has also recounted the lives of many great artists, such as Amedeo Modigliani, Jackson Pollock, Frida Kahlo, Artemisia Gentileschi, Jan Vermeer, Michelangelo Buonarroti, Michelangelo Merisi(better known as Caravaggio), Edvard Munch, Vincent Van Gogh and many others.
More than many other artists, it was Van Gogh that fascinated directors such as Vincente Minnelli, George Cukor, Julian Schnabel, Dorota Kobiela and Hugh Welchman. In 1956, a fascinating and pretty similar looking Kirk Douglas played the role of Van Gogh in the movie Lust for Life, which is a precise biography, where every detail is taken care of with extreme attention and aims at faithfully reflecting the artist's works and life. Another powerful movie is Frida, the story of a woman artist with delicate psychology, directed by Julie Taymor in 2003. The movie not only investigated the painter's work, but above all the passion that this woman had for painting and for her husband Diego Rivera.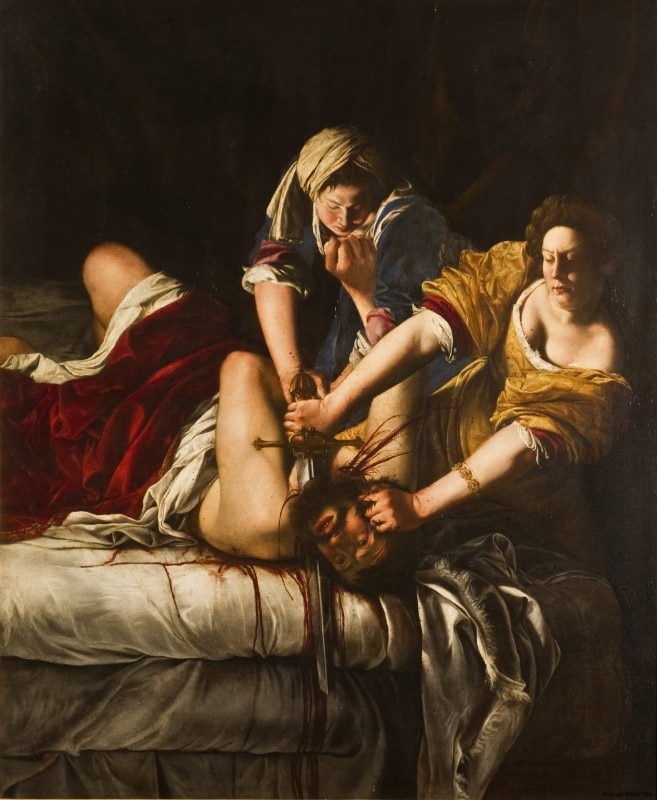 This 77th edition saw lots of Italian documentary films such as Artemisia Gentileschi, warrior painter, which tells the story of the first woman to be admitted to an academy who, thanks also to the help of her father Orazio, was able to confront and measure herself with the geniuses and masters of her time. A woman, an ante litteram feminist, who had to fight not only for the profession to which she was devoted, but above all because she had beenraped by artist Agostino Tassi, who marked her artistic life. Through her paintings and subjects, she was able to show the extreme indignation and pain she felt for the violence she suffered, like in her Judith Slaying Holofernes: the drama was transformed into her canvases, giving her strength, without ever making her surrender.
Art inspires cinema, and cinema, today, inspires art. This was what Elsa Morante said in her Diario 1938: "Maybe the secret of art lies in this? In remembering what the work is like, in a dreamlike state, re-tell how it was seen, try above all to remember. That maybe all invention is remembering".
Opening image: a frame from A Clockwork Orange, Stanley Kubrick, 1972.