Mona Hatoum has installed her latest and most captivating resistance work on the floor in front of a large eastward-facing window on the 6th storey of the Centre Pompidou.
It is a map of the world made of clear glass marbles with a diameter of 20mm; not being fixed to the floor, the boundaries and geography of our planet appear unstable and visitors' steps slowly alter its morphology. Approach brings the potential risk of destroying the work but your first impression is that of a huge smashed crystal window commanding a breathtaking view of Paris. It faces the banlieu, a reminder of her own Middle East, a splendid source of inspiration to which this artist of Palestinian-Lebanese origin has devoted strong and delicate works but certainly not a fairytale land, rather one of conflict on which her obsession has long been opening not only this window but multiple meaningful takes.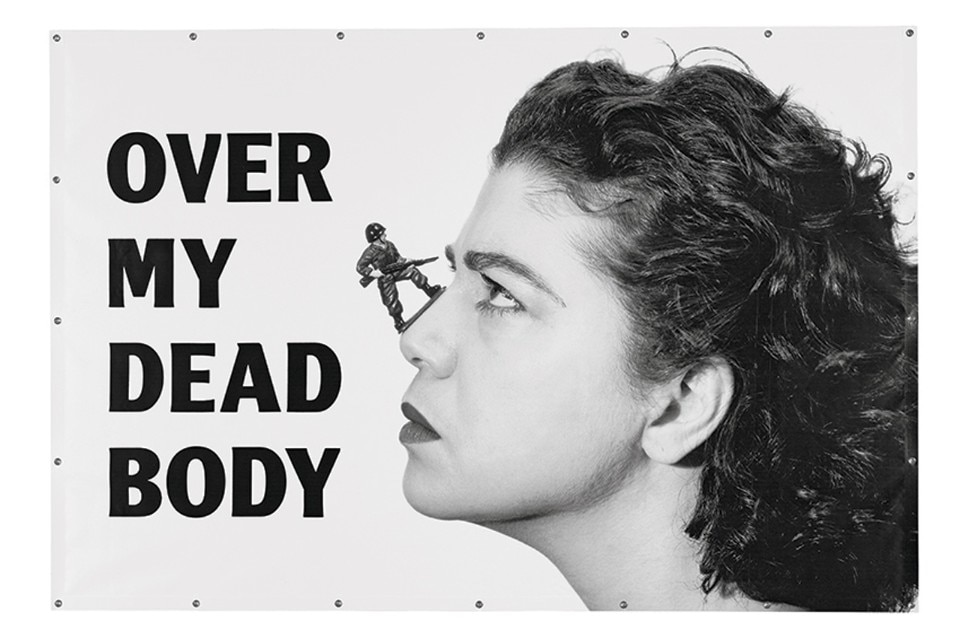 This is the most comprehensive exhibition of her multidisciplinary and committed work, presented in the form of a work-in-progress offering paths, perspectives and ideas, not in chronological order but infused with a diffuse and timeless synesthesia. A fragrant 2200 blocks of olive-oil soap form Present Tense, 1996/2011, channelling and recording information on the dismemberment and return of the occupied territories.
Its design is based on the 1993 Oslo Accord between Israel and the Palestinian Authority, a piece of recent history the contours of which look like a constellation of islands with liquid boundaries, traced by tiny red-glass pearls. Those who have forgotten her more strictly political beginnings are served up the material from her first performances of the late 1970s and her 1980s video works. If the word "political" still retains any meaning, Mona Hatoum has turned her work into a criticism of social control and a permanent trademark.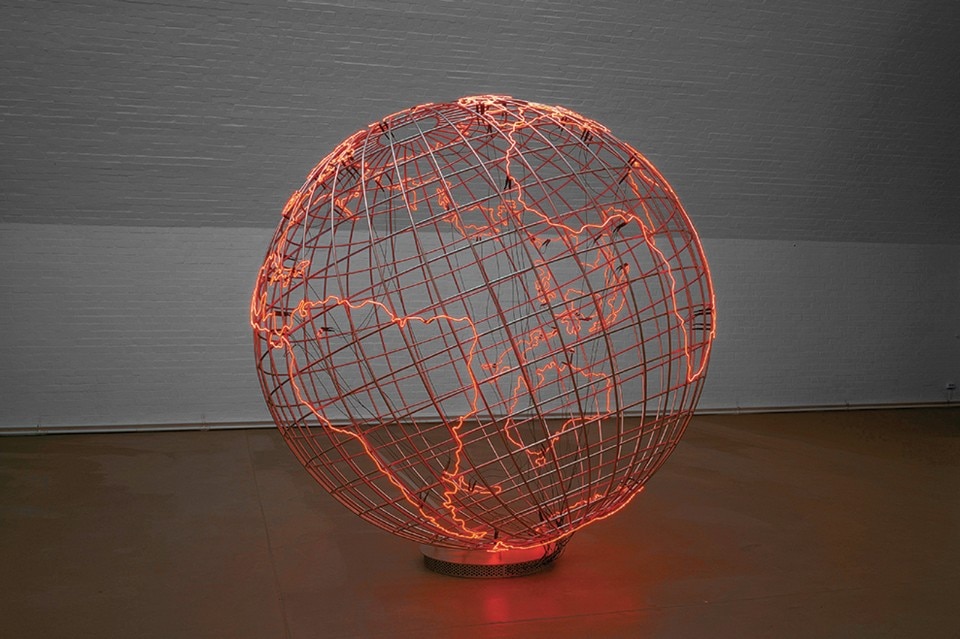 She has experimented using her body and remodelled the collective conflicts we have all witnessed as objects that stimulate subconscious interpretations, gradually amplifying them from small and stimulating gems to large installations. Hatoum has produced and built up a large body of material, a whole self-defence arsenal which is now arranged as a selection of about 30 works filtered through Surrealist humour – of which her Murano-glass grenades and Keffiyeh woven from hair are popular icons. Her vocabulary for reactions to the hostile and insidious environment of the creeping and permanent conflict of wars next door is intended to remodel our perception of reality.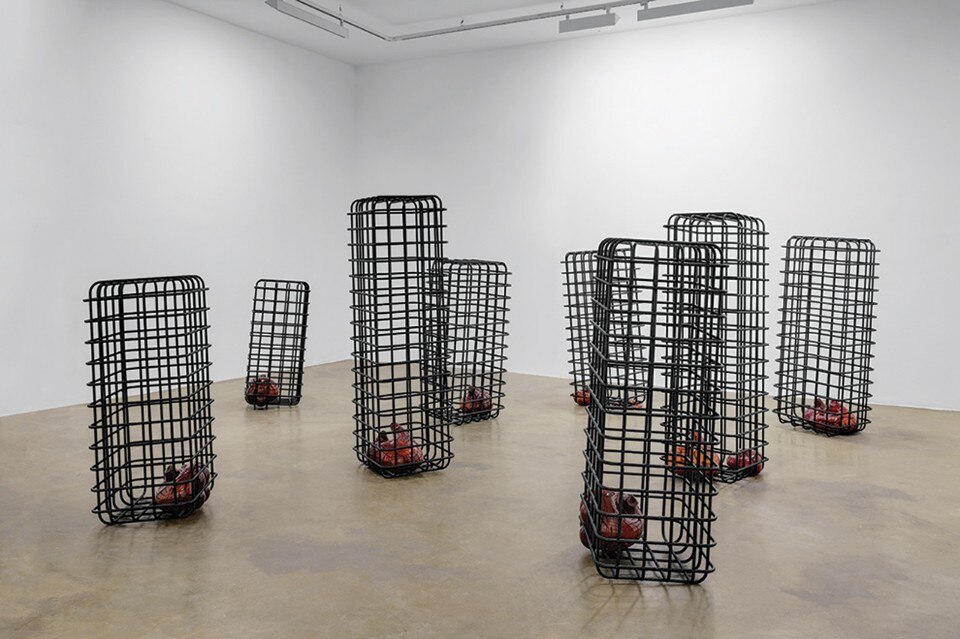 The distances within the artist's work really do appear incommensurable, poised between the Franciscan simplicity of Roadworks, made in the London neighbourhood of Brixton and the scene of racial clashes, in which the artist dragged a pair of Dr. Martens behind her in 1985, to the elegant Cellules, 2012, steel cages containing drops of blown glass resembling organs abandoned by bodies in transit through a devastated present.

Hatoum offers contemplation but also a potential way out, doing so via the skilful use of Post Avant-Garde languages, from minimalism to conceptualism. Experience gained and refined during the years of her forced personal London diaspora and those of her artistic residences has taken her to the key locations of an art that was becoming global, and to museum collections and biennials at a time when there was still space for reflective artists.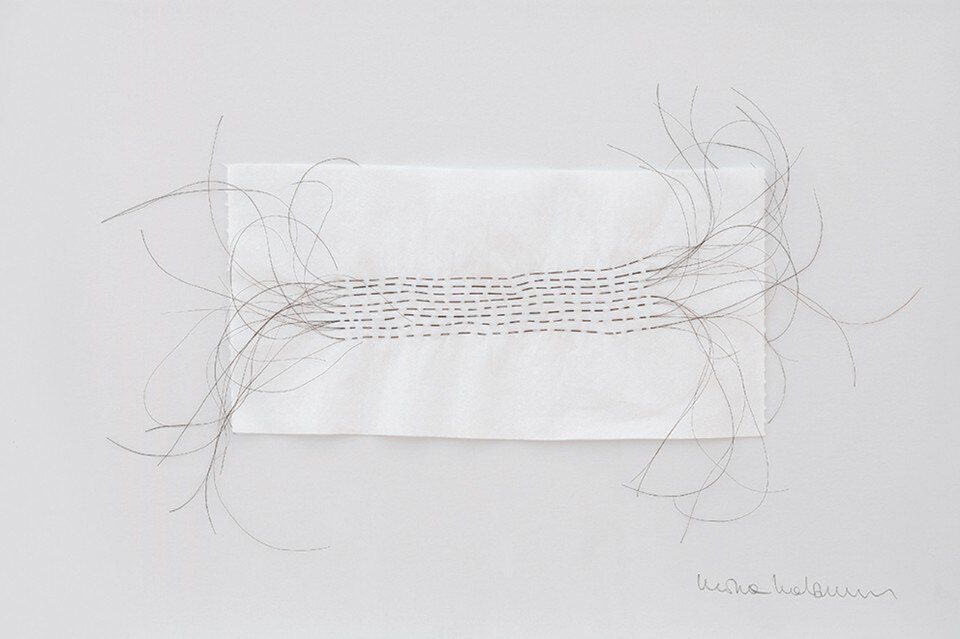 The daughter of the head of Lebanese customs, Mona Hatoum divides her time between London and Berlin and holds a British passport. When blocked by the civil war in a pre-Thatcherite London, she developed all the antibodies of an artistic fabric that reacts to surges of free enterprise.
Her eye is always focused on everyday objects which are transfigured by the Surrealist drive to recreate a domesticity of discomfort, instable means and genres: from barbed wire to pubic hair passing via test tubes and a whole repertoire of resistance stories and images. Even her Hanging Garden, 2008–2010, on the terrace of the Centre Pompidou is built out of the sandbags that appear everywhere in daily life during times of war but the grass growing on them offers the potential for rebirth and a conflict-free world, or at least one where conflict only spawns positive change.