I find it absolutely fascinating to think that Prada chose the Palais d'Iéna—a building with a truly political role in the French Republic today—as the setting for its runway shows. The idea of deflowering this modernist place immediately appealed to me: it is part of my DNA to create projects that have a public aspect.

The 24 h Museum is in line with my earlier projects. It's a reflection on the ephemeral: the trailer for a non-film, the pilot episode of a reality show that will never go on air, the campaign by two candidates for a non-existent presidential election. I only shifted the focus of the analysis by abolishing the diva in flesh and blood: the spectator is the actor in this performance based on a museographic event. The idea was to create a real museum, with all its official annexes and connections: from magniloquent artworks to a tailored architectural design. The whole social structure usually associated with the inauguration of a museum was also recreated: the ceremonial dinner, the party, the press conference, the school or university visits, the minister cutting the ribbon. Although complex, it is an apparatus timed to stay alive for just 24 hours. At its climax, the red carpet will be pulled from under the feet of the visitors, who will roll onto the floor.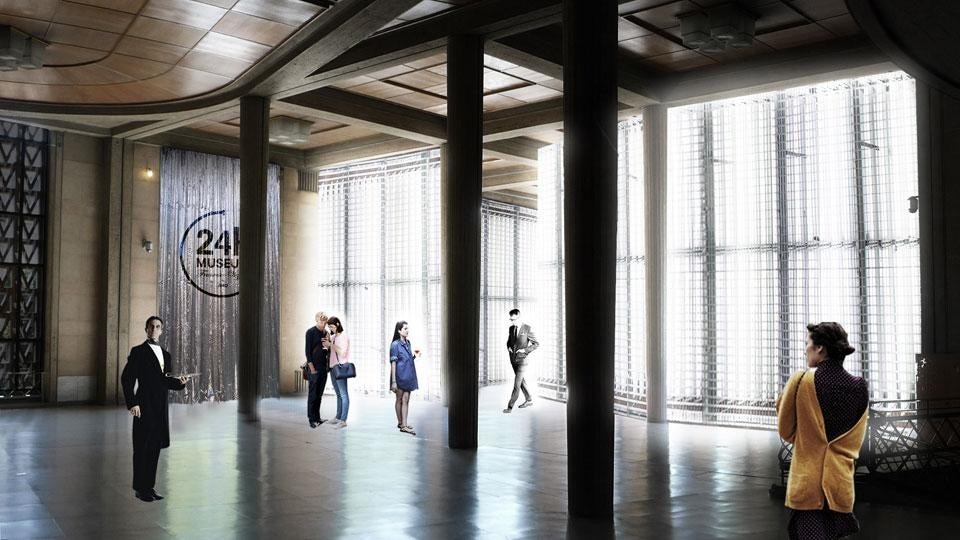 The 24 h Museum is a large, ephemeral construction, but not a divertissement, because hypothetical entertainment is part of its social duty. I have always been interested in analysing social rites: one of the great curses of this century. I had already said this in Los Angeles with the Lady Gaga and Bolshoi Ballet dance, for which we drew inspiration from a choreography called Le Balle, a grand social rite that ends badly.

We created the ironic version of a grand baroque festival, for which in ancient times the sets, menus and performances were designed by prominent artists. I launched a somewhat perverse and ambiguous game based on this tradition.

The 24 h Museum is then an ironic take on the fact that museums today have become places where an infinite number of social rites are played out. Besides those connected to the event proper, there are some linked to fund-raising, a practice essential to survival. The museum is like a hub, a word Rem would love: a port of call in global social life, which is something I find truly surreal.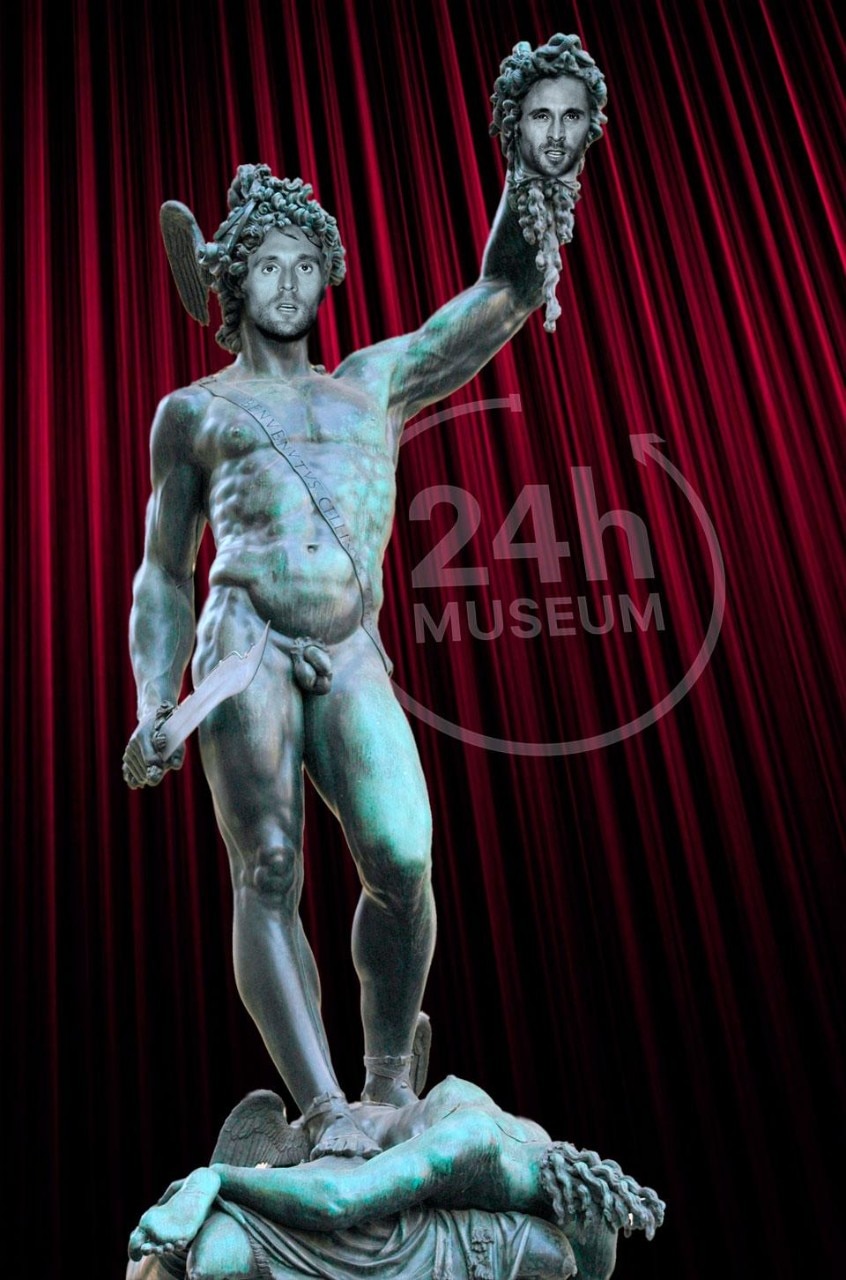 I had started thinking about this when I was working on my performance for the Guggenheim. I met Nancy Spector, who had just opened the major retrospective on Richard Prince. She told me she had received at least 30 phone calls, but not to congratulate her. Instead, they were all complaints about the arrangement of places for the inaugural dinner. It made me laugh to think that this top art intellectual had spent two years of her life studying the work of an artist in order to mount a grand exhibition of his work, only to receive complaints about the inaugural dinner.

I don't judge, I only reflect on the phenomenon. I cast the stone and then immediately hide my hand. As an artist, I don't know what museum formula I would prefer. Every museum can be amusing, the faintly "ill-reputed" one as well as the super-sacred.

My good fortune was to find an organisation like Prada that agreed to stage a game such as that proposed by the 24 h Museum. Intellectually and financially, not many can afford to host such an enjoyable and provocative project.


The 24 h Museum is a large, ephemeral construction, but not a divertissement, because hypothetical entertainment is part of its social duty.
I believe this approach is in Prada's DNA. The first party that I organised in Paris, some ten years ago, was held in the Communist Party Headquarters designed by Niemeyer. In London, too, the In & Out Club had been used long before these operations became really artistic, as they did later with Carsten. I think my project fits into the same line as that of Carsten's Double Club , which I see as a predecessor of my museum. The Double Club, with Koolhaas's Transformer, are two excellent works because they demonstrate that art patrons can really make a deep impact on social life. That probably sounds laughable coming from me, because everybody thinks only of the divas. But it's what I really think. At a time when we had a whole lot of exhibitions and museums, these two projects proved to be truly incisive experiments.


24 h Museum
24 - 25 January 2012
Palais d'Iéna
9, Place d'Iéna, 75775 Paris

Tuesday, 24 January 2012
20.30 - 23.00, Dîner placé, invitation-only
23.00 - 3.00, Party, invitation-only

Wednesday, 25 January 2012
7.00 – 12.00 Open to the public
12.00 - 14.00 Press walkthrough
14.00 – 16.30 Open to the public
16.30 – 18.30 Guided tour for schools
18.30 - 20.30 Cocktail reception
Free entrance

www.24hoursmuseum.com