What if air – like stone, wood or clay, and in short any material in its infinite possibilities of artistic expression – could be manipulated, moulded, sculpted? If it could abandon that ethereal and impalpable character commonly associated with it, to become constructed form? Then, one would find oneself in the wonderful world of the Balloon Museum, an itinerant incubator of creativity and design that has long welcomed leading international exponents in the field of inflatable art and stimulated, through immersive exhibitions, an unconventional approach to culture, interaction and dialogue.
With two exhibitions already to its credit in Paris and Rome, from 23 December 2022 to 12 February 2023 Balloon Museum "lands" (if one can say so, speaking of "volatile" matter) in Milan with the exhibition "Pop Air", in which the installations of eighteen international artists and art collectives will be exhibited within the over 6,000 square metre spaces of Superstudio, in via Tortona 27.
The relationship between environment and individual and the need to propose new spaces for exchange and socialisation through artistic performance are a leitmotif of the exhibition.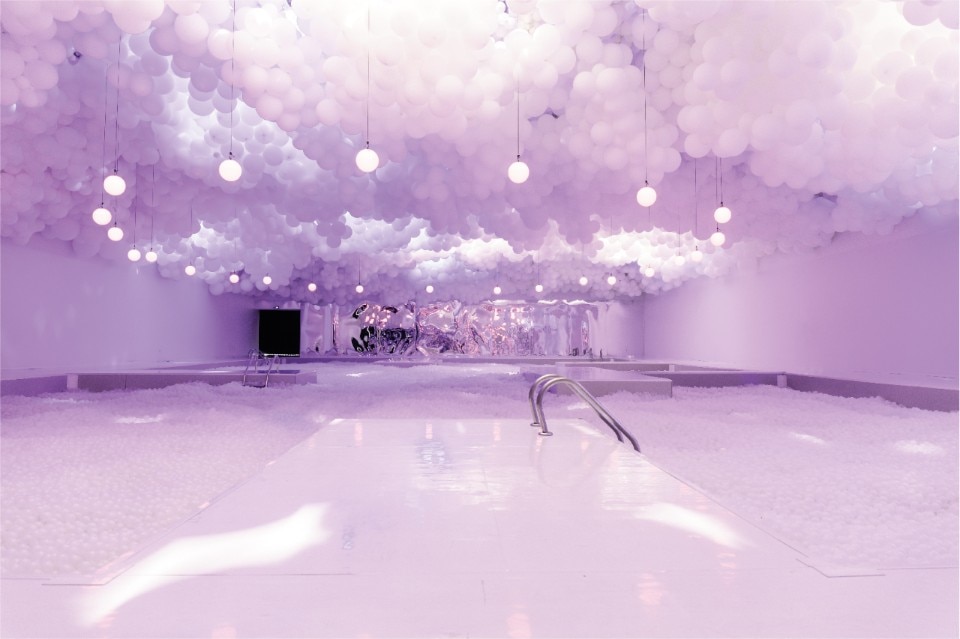 Thus the exhibition route leads, among other things, into dreamlike places, among giants (Max Streicher with Silenus) and zooomorphic and anthropomorphic forms with bright, out-of-scale colours (Eness with Airship Orchestra, Rub Kandy with Ginjos), in multiplied and psychedelic universes enveloped in rarefied atmospheres (Motorefisico with Never ending stories), surreal (Cyril Lancelin with Knot, Geraldo Zamproni with Volatile Structure) and disorienting (Penique Productions with Giallo 368).
In any case, the installations always trigger the curiosity and active involvement of the observer who becomes, like the art forms, an active part of the scene (as proposed for example by Karina Smigla-Bobinski with the installation Polyheadra which, inspired by the discoveries of neuroscience on the self-configuration of the brain, triggers a direct dialogue with the public).
An all-encompassing journey between the playful and the cathartic where apparent non-sense, irony and communicative spontaneity draw the visitor into a kaleidoscope of images and colours, and where the imagination is unleashed and becomes freer and lighter than the very air that "feeds" it.
Exhibition:

Balloon Museum, Pop Air

Location:

Superstudio, via Tortona 27, Milan

Promoter:

Milan City Council

Duration:

Dicember the 23rd, 2022 - 12 February the 12nd, 2023