Learning from common things, from objects made by anonymous designers or simply from material or amateur culture gives that extra oomph to authorial reflections as it links them to what everyone recognizes but has not found again yet.
With its inconsistency and invisibility, it is one of the "impossible" materials that even design has tried to draw. Air can be light or heavy, hot or cold, stagnant or moved by the wind, it carries fragrances and allows us to breathe, but above all, in terms of design, it allows us to fill a volume, structuring it or emptying it by losing its three-dimensionality.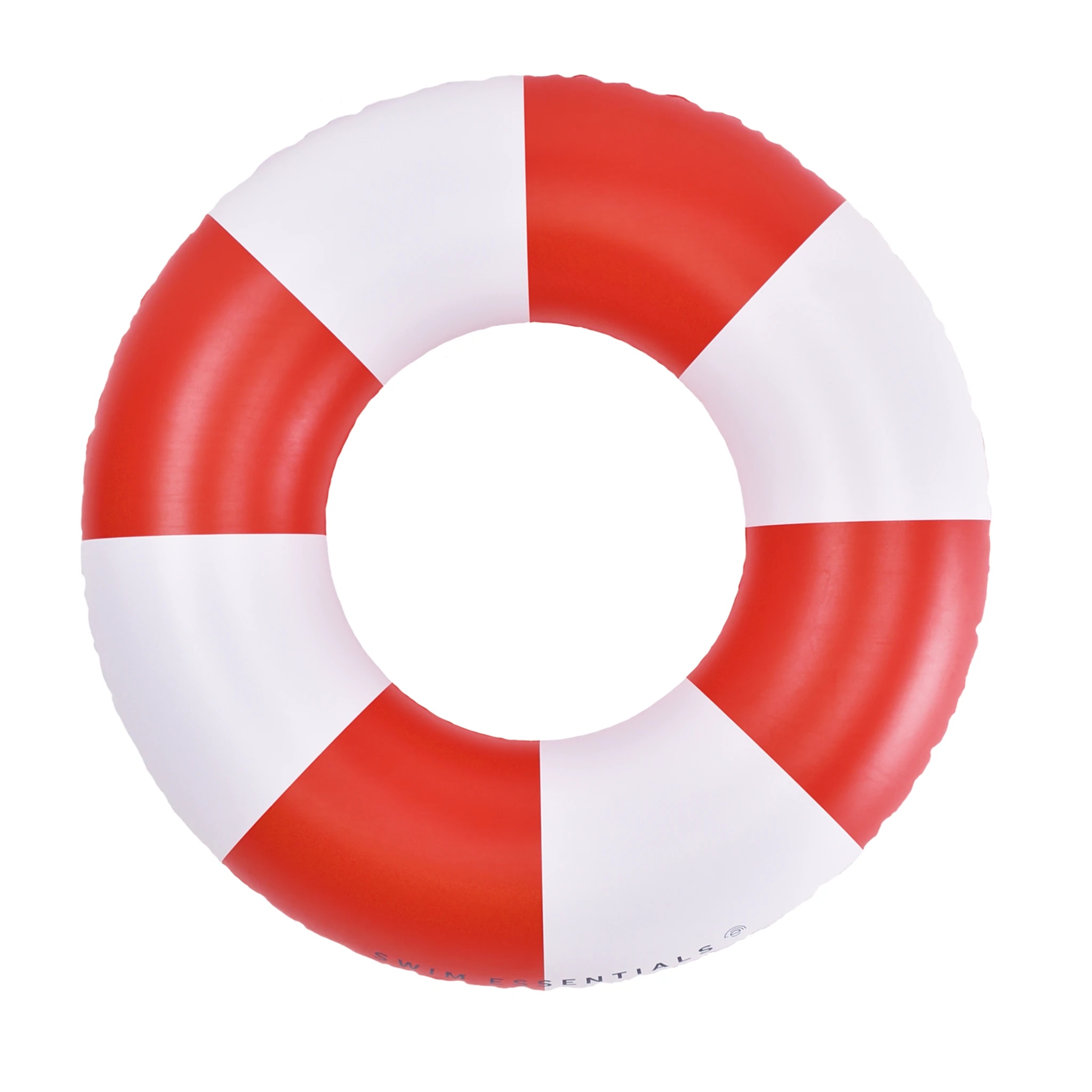 The object that best of all, and perhaps first of all, has these characteristics and which Lorenzo Damiani invites us to think about is the inflatable life preserver. It is a highly functional, typological object which can be used to save lives but also for carefree summer activities at the seaside. Some life preservers can be wrapped around the body in the form of a wearable harness, but the primary form, in the simplest of cases, is that of the lifebuoy, a simple ring-shaped buoy that goes around the waist.
There are perhaps more professional versions of it, also made of various unassailable and solid materials lighter than water (e.g. cork in ancient times or synthetic materials today), but they are not two-dimensional, and their volume makes them ever-present. The most interesting solution for our reflections, however, is the most common and popular air version of the life preserver, made of a synthetic, monomaterial, monochromatic membrane. This is the cheapest solution with the best result – it can be easily manufactured in large quantities and the (airless) casing can be folded without taking up unnecessary space for storage or shipping.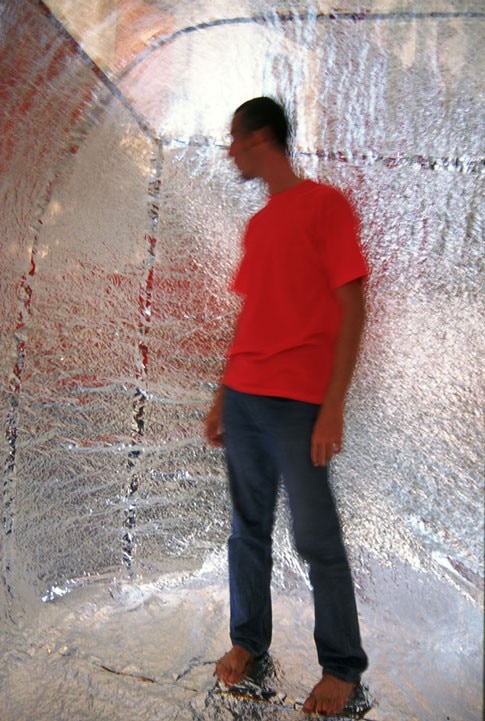 It is an object of which one only buys the "shell" and the result is "moulded" on the spot, if necessary, even by mouth, thus providing the main functional substance – air. It is a very pragmatic but also poetic object, in which memory plays an important role because everyone has pleasant childhood memories about it and only very few, luckily, have tragic ones, but every time we take a plane our attention is caught by the signs of the inflatable life vests under the seat, which, if they do not inflate automatically, require to be filled by blowing into the red straw-like stick.
In addition to the different types in the various design sectors, the idea of the inflatable object, and therefore of the life preserver, has given rise to different forms and functions, from armrests to dinghies, motorised inflatable boats to mattresses... and the latter, on which one can lie on while floating on the water but also can be used to make a bed even more comfortable, can perhaps be defined as a "bridge" to the world of home design.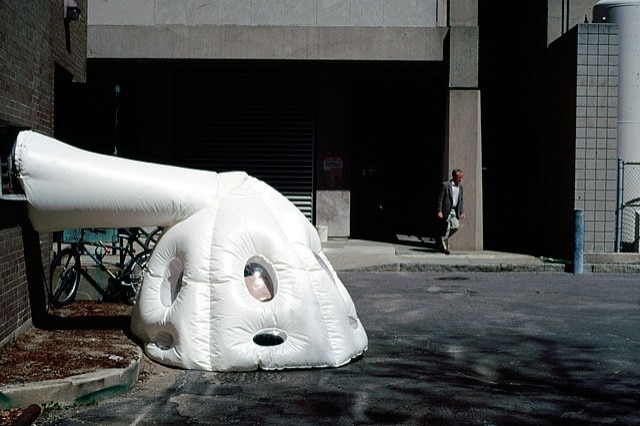 For domestic or daily activities, more or less temporary, there are inflatable mattresses for creating emergency beds, sofas, armchairs and then lamps, clothes, games and many other accessories, all inflatable if necessary.
There are many examples where art and architecture have historically been confronted with this technological and expressive theme, and each, in its own way, reinvents the structural and plastic use of air, taking the creative importance of the "breath of life" quite literally.