Rhossili House is located in the remote village of Rhossili on the Gower Peninsula in South Wales – a rural area of scenic and natural significance in Britain. Maich Swift Architects' project, for a young family, consists of a new timber building and the refurbishment of a number of existing outbuildings, including a garage, facing Rhossili Bay.
Composition and materials refer to the local building typology, history and nature of the site, and seek a dialogue between architecture, landscape and village. Distinctive features of the house are the gable, chimneys, porch and slate roof.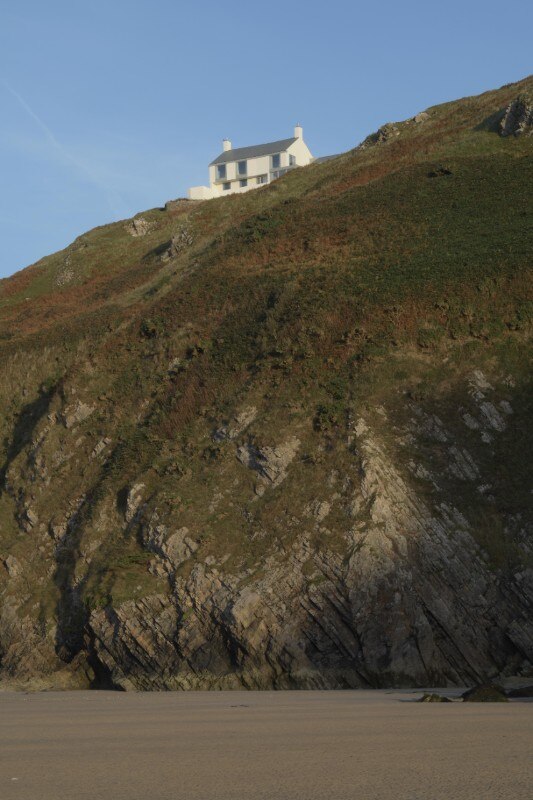 The wood fibre covering the exterior, in combination with the cross-laminated timber of the load-bearing structure, plays a very important role in thermal insulation. The wood fibre serves to eliminate thermal bridges, maintain the temperature of the structure and ensure a comfortable interior environment.
Appropriately treated with mineral layers, the wood fibre has been made water-resistant and breathable at the same time. Windows, gutters and gable ends are made of powder-coated aluminium, and serve to provide a more robust outer shell.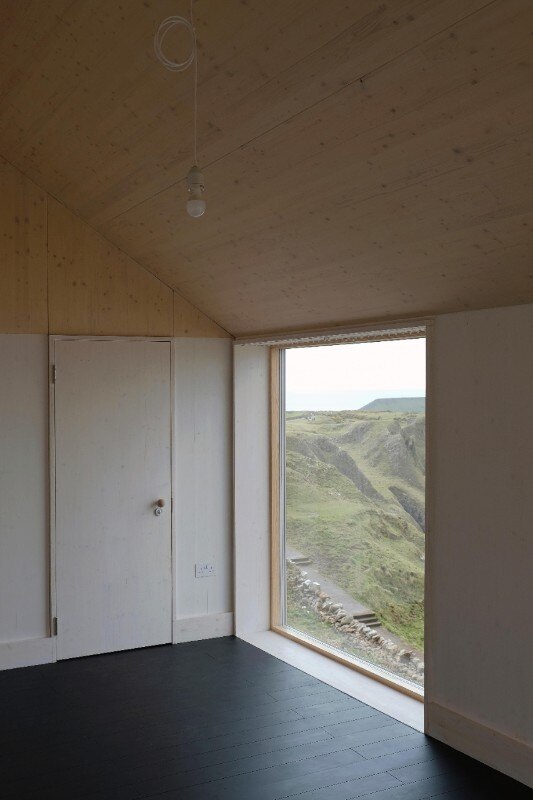 The interior spaces on the ground floor, of different volumes and without doors, are distributed around a central staircase. Rooms are located on the first floor and surround a space with a skylight that distributes light equally to all the rooms.
The spaces are ventilated in summer and heated with a heat pump that uses outside air in winter, an approach that progressively reduces the carbon emissions associated with heating. With the possibility to generate renewable electricity, the building could become Net Zero Carbon. 
Project:

Rhossili House

Location:

Gower Peninsula, Wales

Program:

Private residence

Architects:

Maich Swift Architects

Structural engineer:

Constant Structural Design

Mechanical and services engineer:

Gallese Design

Solid Timber Construction Specialist and Engineer (and named Subcontractor):

Eurban

Approved Inspector:

Butler & Young

Planning consultant:

G Powys Jones MSc FRTPI Chartered Town Planning Consultant

Main contractor:

Paul Thomas & Sons

Site area:

1,780 sqm

Area:

218 sqm

Completion:

2021