"An architectural device that provokes self-consciousness, offering that bird's eye inspection of a common domain that can trigger a sudden spurt of collective energy and ambition. It also offers an additional direction of escape: mass ascension".
This is Rem Koolhaas describing Coney Island in his Delirious New York. More specifically, he describes the perceptive and psychological mechanism generated by a certain tower, more than 90 metres high, which, salvaged from the decommissioning of the Centennial Celebration in Philadelphia, was placed in 1878 in the middle of the newborn "amusement island", giving those who climbed to its top an enhanced awareness of the future delirious city that the amusement park just below was already prefiguring.
Now, let's imagine how powerful this mechanism can become, the moment its generating  device starts to move. The moment when it is no longer the people to ascend, but it is the surrounding space to ascend with them.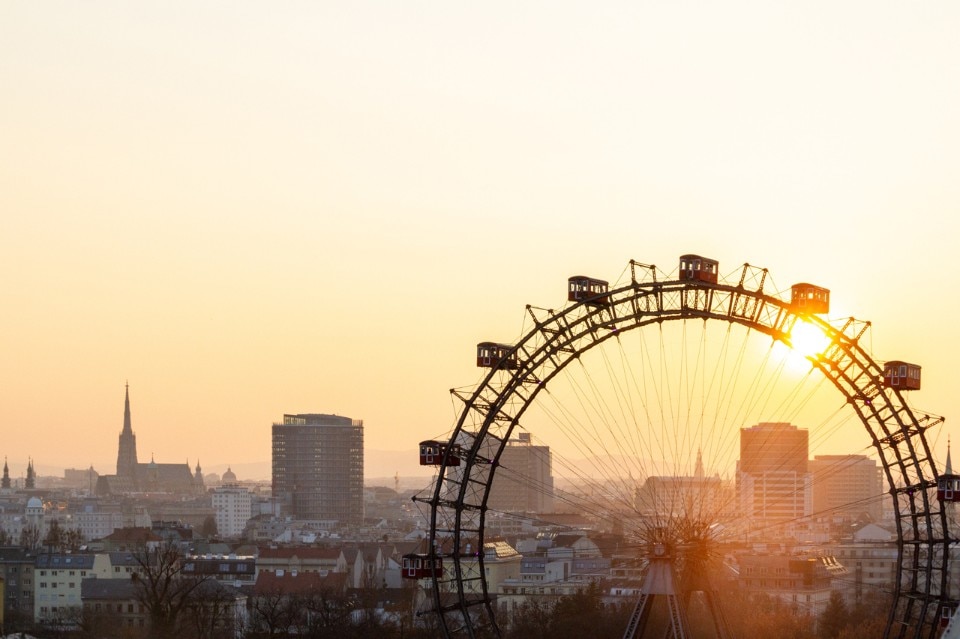 In the meantime, in fact, American engineer George Ferris had created the panoramic wheel for the Chicago World Columbian Exposition in 1893, linking his name forever to the revolving wonder device (known as Ferris Wheel from then on). He patented his project a year after William Somers had installed a wooden panoramic wheel on Coney Island, based on the centuries-old model of the noria, the Ottoman "pleasure wheel". The founder of Coney's first amusement park, George Tyliou, wanted to buy the Chicago wheel, but it was already sold to others, so he had a similar one built on site.

Wonder and perceptual displacement are probably the reasons why, centuries later, we still pay to board a giant iron ring hoisting us dozens of meters up into the void. But temporariness is also a fundamental characteristic of these devices: mountable and dismountable, they may not belong anywhere after all. Same laws as in the world of entertainment, where they come from.
All this is correct until places take their power, until occasions come that can turn a few Ferris wheels into permanent objects of some landscape, conditioning their shape as it happened with the London Eye, involving entire cities in a record race, as in Yokohama, then Las Vegas and finally Dubai.
We have selected ten Ferris wheels across the planet to tell us about this not-so-short story of mass ascension, starting with one Expo and ending with another Expo via amusement parks, waterfalls and casinos.