Casa dell'Ape (Bee House) is an educational apiary in Coldrerio, a Swiss municipality in Canton Ticino, which offers the opportunity to learn about the world of apiculture. The structure, designed by Enrico Sassi, is dedicated to the training of beekeepers, who have the opportunity to observe closely the insects and safely assist in the manipulation of hives and production phases, such as honey extraction.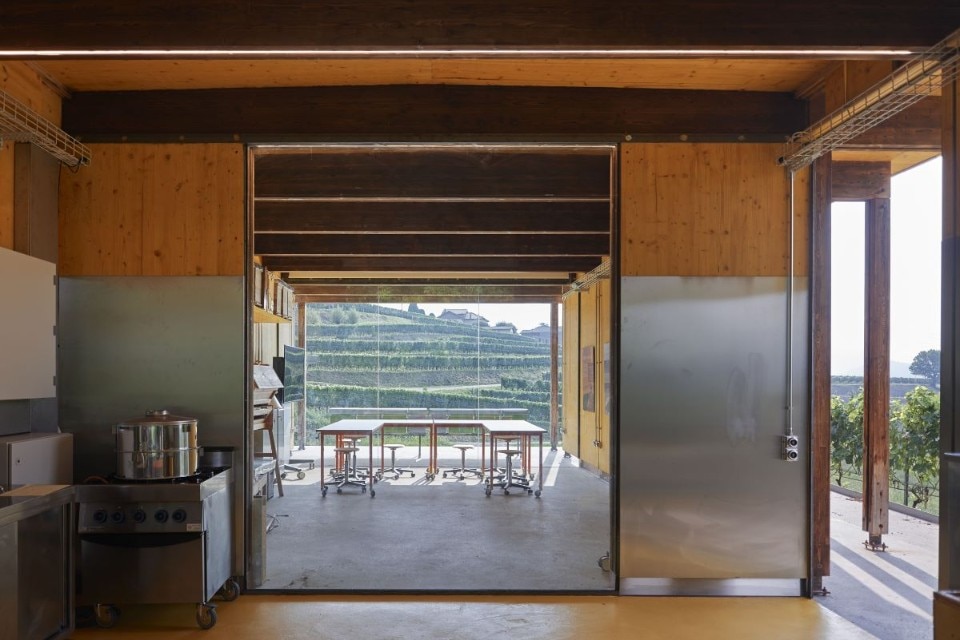 Located downstream from the cantonal road linking Mendrisio with Chiasso, the project is part of the "Mezzana Cantonal Agricultural Farm – Professional Green Centre": a place for education related to agricultural professions – where courses in animal production, viticulture, forestry and gardening are held. 
Architect Enrico Sassi created a wooden portico, a volume composed of a sequence of pillars supporting the thin and apparently light roof. Inside there are two rooms: one allows observation of the beehives' handling through a full-height window, the other is a laboratory for honey extraction.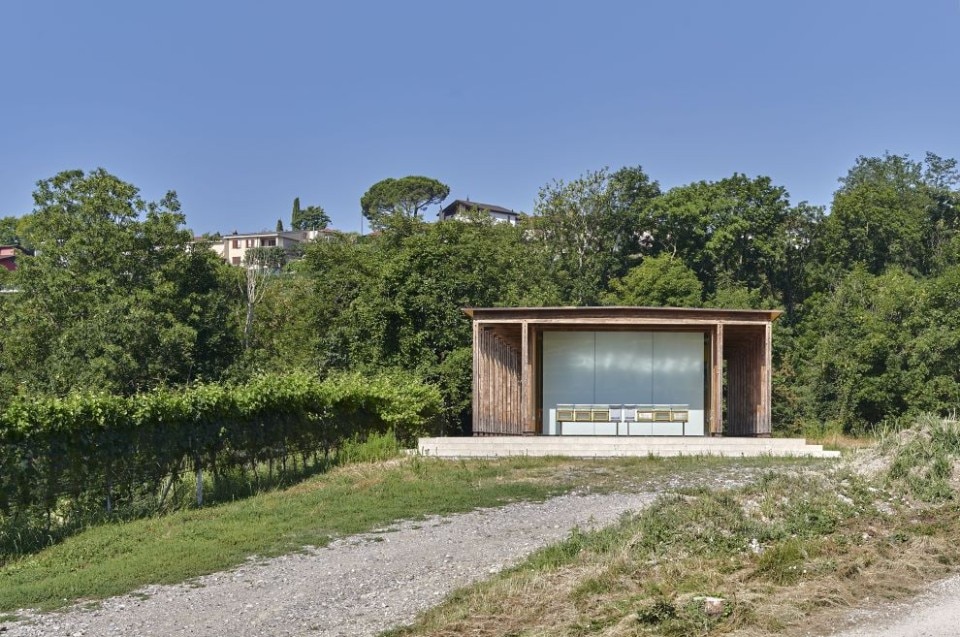 The pillars of the structure, prefabricated in fir wood, support 13 laminated wood beams from a Ticino sawmill. All the components of the apiary remain independent and can be easily replaced without affecting the whole. The pavilion, raised above ground level by a reinforced concrete base, maintains certain proportions: the long sides of the volume, completely enclosed, are twice the size of the short ones. 
Project:

Casa dell'Ape

Location:

Coldrerio (TI), Mendrisio, Switzerland

Program:

Educational apiary

Architect:

Eenrico Sassi Architetto sagl

Collaborators:

Alessandro Armellini, Irene Lucca, Marco Mariotti

Civil engineer:

Brenni Engineering SA

Electrical engineer:

Elettroconsulenze Solcà SA

Idea and scientific advice:

Davide Conconi / Federazione Ticinese Apicoltori

Client:

Repubblica e Cantone Ticino, Sezione della Logistica

Contractor:

Barella SA

Carpenter:

Fratelli Colombo Sagl

Glulam beams:

Filippi SA Airolo

Area :

120 sqm

Completion:

2020