The Peach Hut completed by Atelier XI in Xiuwu, China, is the first out of seven cultural and recreational pavilions that will be realized in the Henan province in the near future. The Shenzhen-based firm deeply rethinks the brief outlined by the client, the local authority. While they were requested to conceive a single 300-square-meter public building in the province's chief town, the designers from Atelier XI suggest to split it into a collection of micro-architectures, to be disseminated in its surrounding countryside.
The project backs an ideal of dissemination of services and quality, in its broadest sense, in the whole province territory, and for its entire population. The seven countryside folies are episodes of good architecture, evocative but neither picturesque nor vernacular. They aim at introducing contemporary imageries, geometries and functions in remote rural areas, where the modernization of cultivation systems hasn't resulted in any modernity of built landscapes.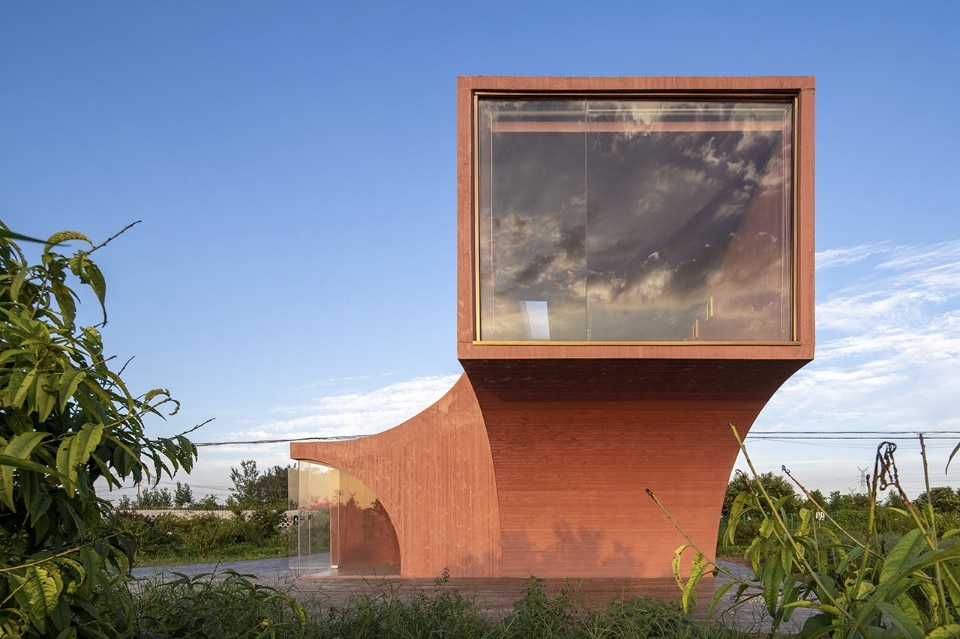 The Peach Hut is a milestone grafted among the rows of trees, adapted to the scale of the service buildings punctuating the area, and yet boldly different from them in terms of forms and materials. Atelier XI points out that its volumes recall a tree whose branches rise up to the sky, and that its pinkish concretes hints to the blossoming peach trees.
On this occasion, though, this architecture's most relevant feature is precisely its condition of estrangement. The Peach Hut is an enigmatic and optimistic gizmo, and a respectful herald inviting its listeners to explore the distant worlds that he comes from.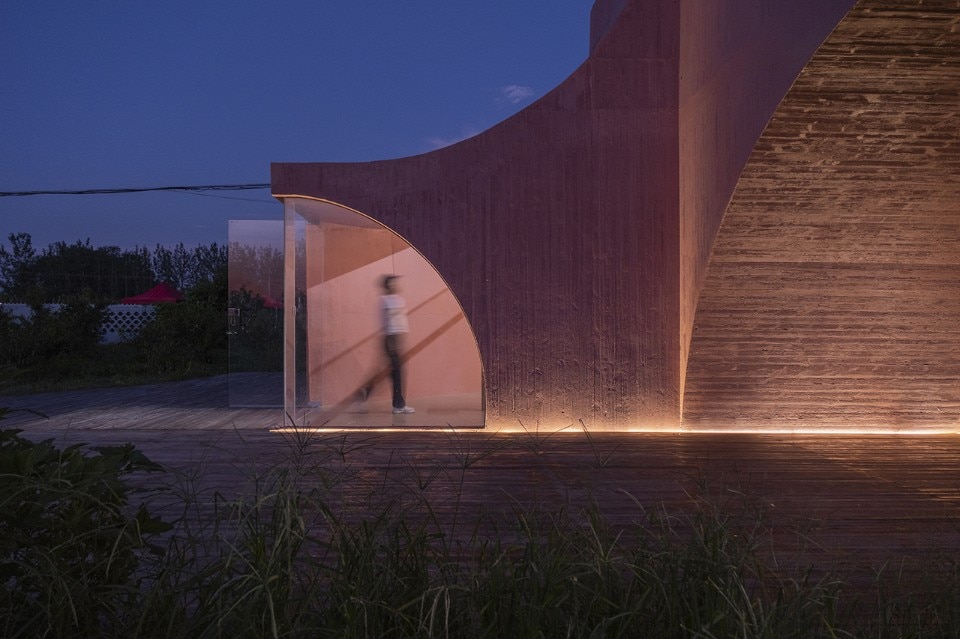 Project:

Miniature Series I – Peach Hut

Program:

cultural space

Location:

Xiuwu, China, 2020

Architects:

Atelier XI

Lead architect:

Chen Xi

Design Team:

Zhu Zhu, Huang Jiajie, Wang Xingyao, Xu Lvbao, Wang Weiguo, Tian Di, Wen Weijian, Cao Suying, Han Xiao, Xu Zhiwei

Client:

Xiuwu County

Area:

55 sqm

Completion:

2020