The countryside landscape has nothing short of disappeared from the high plains of Lombardy, eroded by decades of intense urbanization and unstoppable land consumption. Several architectures that were once functional to the ancient agricultural economy, though, still survive nowadays. This includes cascine, barns and stables, rarely used for their original function, often run-down or abandoned, sometimes rehabilitated as residences.
This tradition is a source of inspiration for the Casa Quattro, realized by LCA architetti in Magnago, near Milan, on the threshold between the town's outskirts and the leftover cultivated spaces that surround it. In the words of its designers, this is "a primitive building devoid of any non-essential element". And in fact the house stands out as a compact, simplified solid, resting in its small garden, quite a barren one for the moment.
The layout of the interiors is tidy and well thought-out. Rather than from a radical stance on the domestic space, it is likely to stem from a commendable attention to the client's specific requests, enriched by the interesting solution of the double facing, full-height living room. The latter determines a perceptible change in scale, ensuring a dimensional and visual connection between the house and its landscape.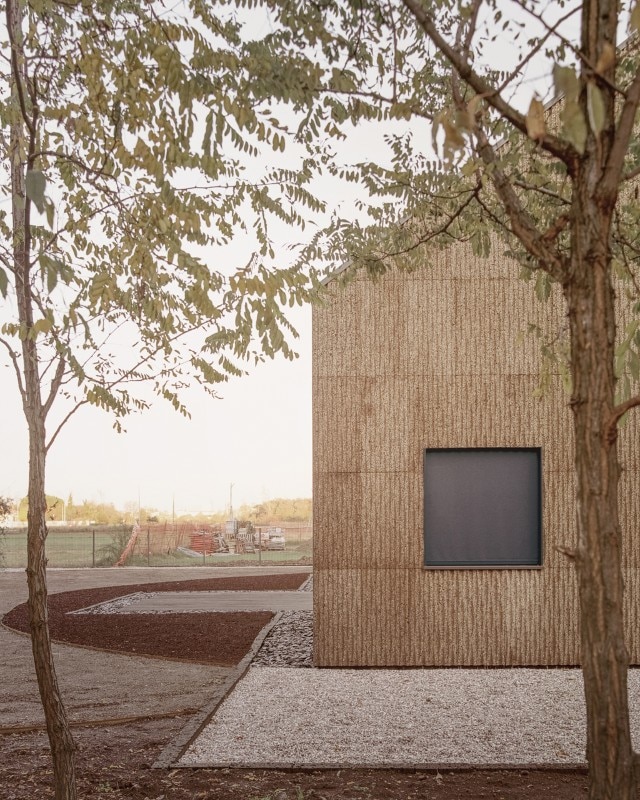 The Casa Quattro is self-powered and made almost entirely of natural materials: wood for the bearing structure, wood and stone for built-in furniture, rice straw and cork as insulators. These are positive and rare features, even more so in the field of privately commissioned residential constructions.
The treatment of the cork panels is just as innovative: pantographed in 3D, the slabs of this matter, which is commonly considered a "poor" one, turn into finely decorated surfaces. A closer look reveals the smooth light and shade effects on what seemed at first a neat block. This is indeed a successful experiment of combination of a rigorous, sustainability-oriented technology with a self-satisfied formal divertissement.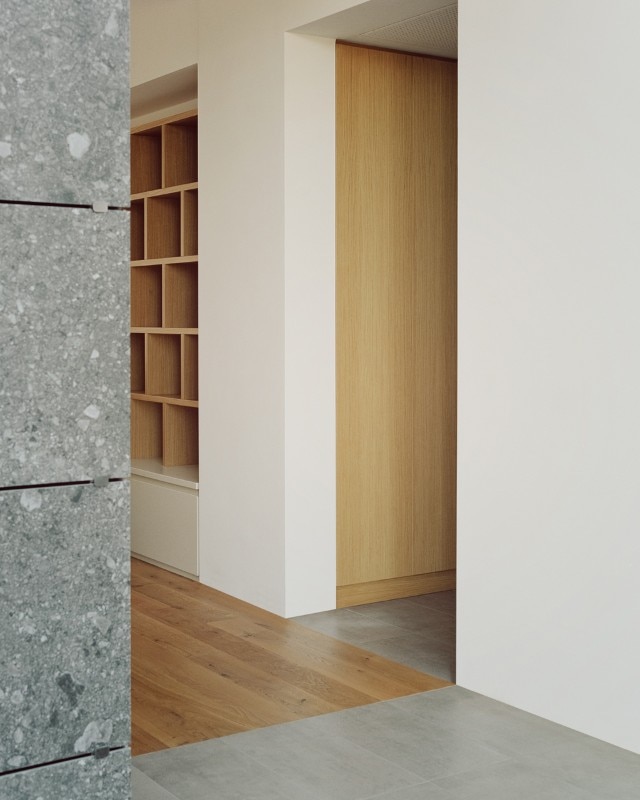 Project:

Casa Quattro

Program:

private house

Location:

Magnano, Italy

Architects:

LCA architetti

Founder LCA architetti:

Luca Compri

Cork elements:

Tecnosugheri

Windows and frames:

SMP serramenti

Furniture:

Falegnameria Codar

Client:

private

Area:

200 sqm

Completion:

2020