If an architecture teacher asks his students to design a city park, almost certainly most of them will design a multifunctional park with annexed skatepark. I know this for sure, because I once was one of those students, too. I remember looking around the classroom and wondering if someone there, be it a teacher or a student, was really capable on understanding the needs of a skater. I know this world, yet I am not part of it, I observe it and I am fascinated by it, yet I don't pretend to understand it. I respect it and I wonder: will Skate Urbanism work?
While the municipalities promote urban regeneration projects with hybrid spaces suitable for skateboarding, skaters continue to look for "found spots". In a society that wants to institutionalize this activity – skateboarding will make its Olympic debut in Tokyo 2020 – they still do not feel part of this homologation process.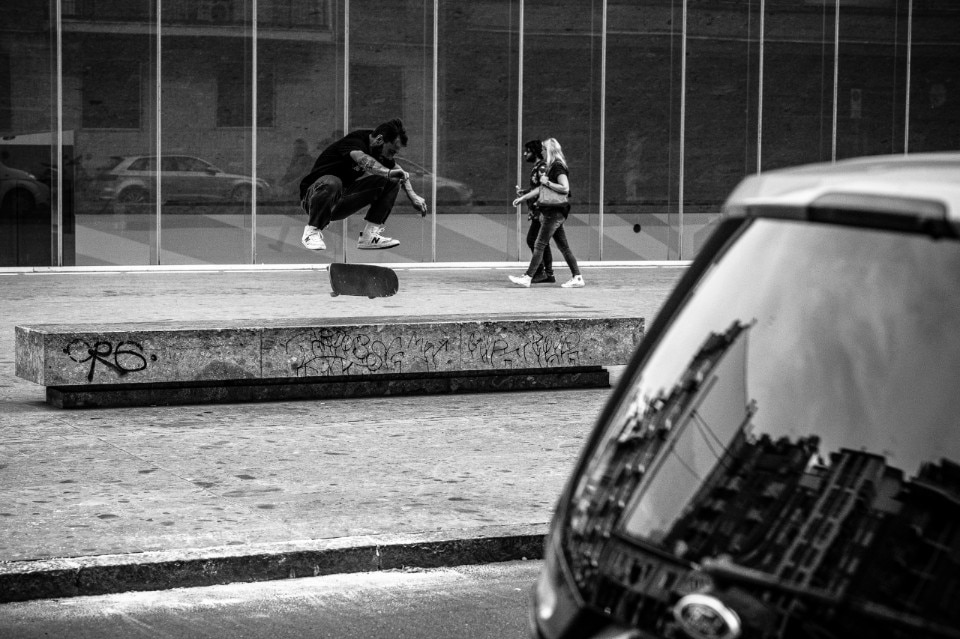 The question that arises is: are we designing skateparks for their users, or rather for the idea of a generous and democratic urban planning that welcomes everyone, even those who in the end never asked us to design anything? We should also reflect on how democratic it is to fence spaces where people can legally walk, denying them a relationship with urban space and going against the spontaneous and rebellious nature of this practice. "Many people believe that skateboarding is a sport, and for this reason they think it is useful to determine an area in which to do it", says Alessandro Cesario, one of the best known Milanese skaters in Italy and Europe "but skateboarding is something else: it is a lifestyle, it is freedom and a sense of belonging to a community".

Moreover, skateboarding didn't start in places explicitly conceived, designed and built for this function. It began in the '50s, when Californian surfers, when the ocean was calm, went to empty pools to pretend to ride the waves with a board to which they had added two wheels. After the pools, skateboarding invaded America, and then Europe.
Skaters just need to find the right "spot", a place they consider interesting to try their "tricks". Usually, they choose places covered in slabs with a smooth surface where there are many architectural barriers, which become their tools for skating: ramps, stairs, benches, handrails, planters. "You also have to make the skaters feel free to find their spots," says Cesario, "skateparks are made to practice, but once you get familiar with the board, you feel the need to move freely in the city and skate on anything, from the sidewalk to the stairs".

For a little more than a year now, I have been living next to the new headquarters of Luigi Bocconi University, designed by Grafton and inaugurated in 2008. Here, for some time, some people have been meeting, despite the numerous protests of the neighborhood, which totally ignores the cultural and aesthetic value of this practice, and they practice in the square in front of the building, also covered in stump and equipped with a series of benches made of the same material.
In fact, skaters tend to take possession of public, not private spaces – universities, squares, shopping centers, train stations, parking lots – and use it for a limited period of time. They suggest an alternative use of the city beyond civil and corporate interests. This free use of public space is the character that makes skateboarding one of the most accessible, equitable and supportive "sports" (although no real skater would ever consider it a sport) in the world: it is within everyone's reach, at any time and practically anywhere.

The city is the big machine in which the skater moves, enjoying this space shared with other citizens. Some of them admire the skateboard, some just can't stand to see them on the street and hear the noise of the wheels. Here lies the biggest paradox of Skate Urbanism: are we doing this for the good of skaters or for the good of the citizens annoyed by their presence? If the design of skateboarding spaces consists in creating fenced areas where skateboarders can stay without disturbing the public quiet, the answer is obvious. They say they are doing it for their own good and instead they are just limiting their freedom. "Urban public spaces have to be designed to be lived in, and skaters contribute to making a city alive, so you have to think about their needs too," says Diego Garcia Dominguez, KCSM (Key City Skate Manager), invited by Domus to reflect on the theme of Skateboard Urbanism. "I think it is right to design skateparks, as long as they are designed in a correct and functional way. In particular, in the city of Milan, the question of finding spaces for skateboarding is quite urgent. Compared to other European cities, Milan is at least twenty years behind". Alessandro Cesario adds, "in Milan there are more bowls and less street skateparks, we should find a solution that combines the two things. If I think about the future of this type of design, I would like to see skateparks made according to the Swedish model: simple structures with shapes that are suitable for skating, perhaps located in city centers".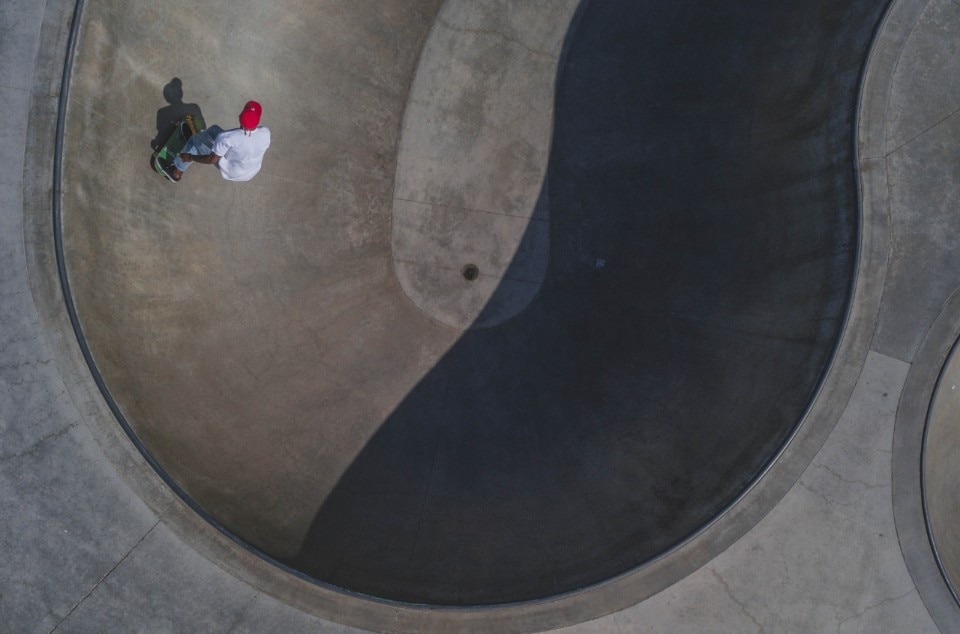 At a time when skateboarding is beginning to acquire a positive connotation, this practice must be considered more of a resource than a nuisance. Skateboarding cannot and must not be an absolute right, nor can it override other people's right to public space. To find the right balance, it is necessary to start from a concept: if we design skateparks, we try to do it for skaters. Alternatively, instead of building places that do not offer stimulus to their users, an interesting solution could be to direct this community towards the appropriation of disused or forbidden spaces in the city. This would make it possible to "revitalize" abandoned urban places that have been objects of study in architecture schools and city councils for years. At this point, the appropriation of public land could become something extremely positive: without any need to cast concrete or invest any money for the design process, a skateboarding community can reactivate an apparently dead place by transforming it into their skatepark. In the age of the awareness of the importance of urban greenery and environmental impact, perhaps this could be the right way to go.