Atelier Monika Sosnowska is an empty space to be filled with the thoughts and works of the Polish artist. In Warsaw, the Architecture Club studio designs a large three-dimensional frame in which Sosnowska will be able to produce models and prototypes of her sculptural creations, which often reach considerable dimensions. "Monika recreates architectural elements and gives them new life by shaping and recomposing them into new works. She was looking for a space next to her home where she could work and which would be as large and empty as possible," the architects told us.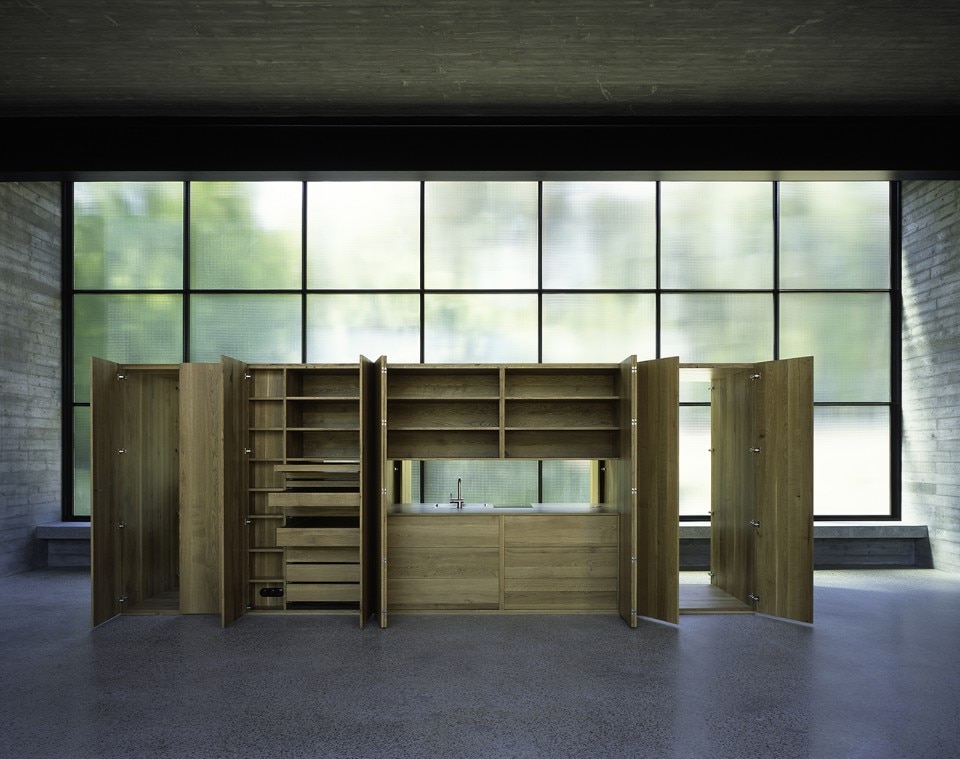 The atelier has the maximum dimensions allowed by the regulations: a square plan of 12x12 metres and the same height as the adjacent building, on which is attached the new structure formed by two concrete partitions connected by long steel beams. On these, the artist will be able to hang a bridge crane on which to move large pieces in the future. "The new studio is a very bright space, featuring full-height windows that offer privacy on the street side thanks to the surface treatment of the glass, and that are completely transparent towards the garden, projecting the interior of the studio into the green," explain Karolina Slawecka and Pawel Krzeminski. The facade frames are made by the same craftsman who produces the artist's sculptures. They are conceived as unique handmade pieces with very thin profiles of 4x10cm. The third elevation is made of raw concrete and has a small frame that highlights the rainwater hidden on the roof.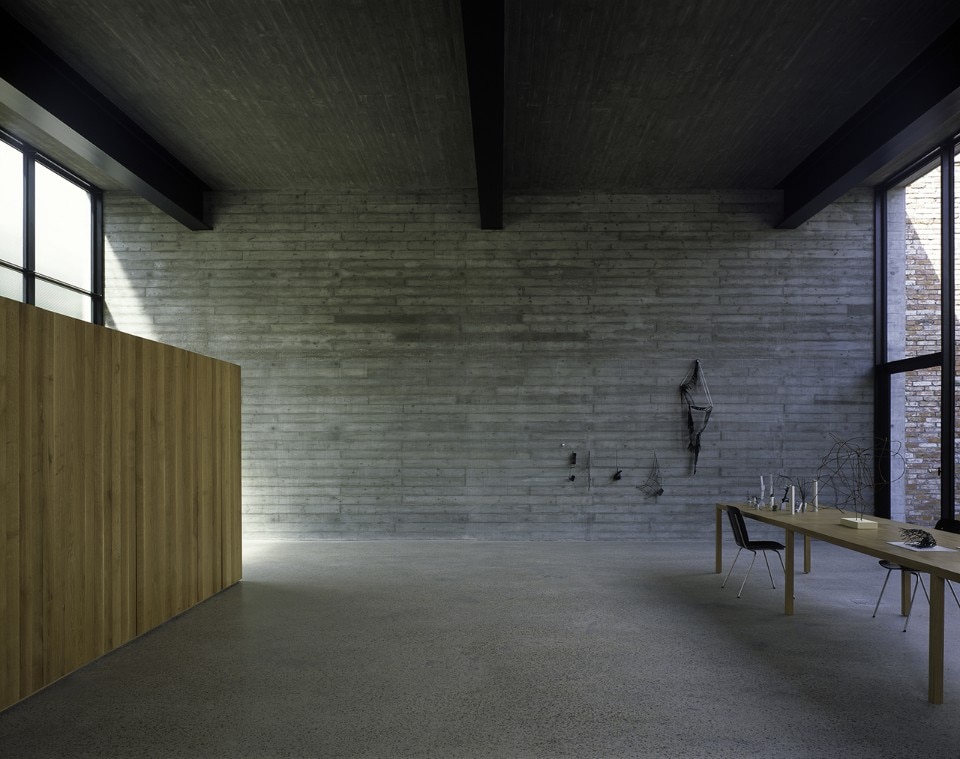 The interior space is simple and bare, but it incorporates all the contemporary systems that are concealed from view: geothermal underfloor heating, ventilation integrated into the facade and ceiling and soundproofing panels. The furniture is also kept as minimal as possible, with a six-meter long table and a wardrobe that hides shelves, a small bathroom and a kitchen. The material used for the furniture is oak, the same wood used to make the formwork for the concrete parts.
Project:

Atelier Monika Sosnowska

Program:

atelier

Architect:

Architecture Club - Karolina Slawecka, Pawel Krzeminski

Area:

144 sqm

Completion:

2019