It all began with a race – a race against time, or more precisely, against the unpredictable weather, because the wind, a frequent presence that sweeps through the city and energizes its inhabitants, sped up the experience. It was a real running race – well attended and accompanied by a walking and cycling tour that multiplied its scope – through the city's most significant sites. Organized by the Danish Architecture Center (DAC), the event kicked off the World Congress of Architects, which took place in Copenaghen from July 2 to 6.
This series of events, unique in the world to date, represents the culmination of the 2023 World Capital of Architecture celebrations. Throughout the year, Copenaghen will take center stage as an international hub and recognized center of design culture.
The World Capital of Architecture initiative, launched by the International Union of Architects in collaboration with UNESCO, aims to support and address the United Nations' 2030 Agenda for Sustainable Development. Presented in 2015, this visionary agenda seeks to reduce inequality, promote universal respect for human rights and dignity, and foster inclusive, safe, resilient and sustainable cities and communities.
Rio de Janeiro was initially designated as the World Capital of Architecture in 2020; however, due to the pandemic, things had to be postponed until 2021. Ultimately, the initiative was carried out only online. Today, finally, we have the opportunity to experience it in person as architecture demands and offers. In fact, to truly grasp architecture, one must immerse oneself in the spaces, actively engage in the temporary act of inhabiting a place. Architecture goes beyond observing from a distance; it requires experiencing spaces from within, allowing oneself to permeate and be permeated by their essence.
Every three years, the World Capital of Architecture serves as a global forum, leading the way in discussions on contemporary urbanism and architectural matters. This initiative offers a new opportunity to celebrate architecture, fostering a continuous moment of reflection on the state of human habitation as well as the fundamental right of every individual to access shelter. Everyone – not only architects and designers – must have the opportunity and the responsibility to engage in shaping the future of their homes, cities, and territories. Therefore, not only professionals are invited to these exhibitions and conferences, but also – and perhaps above all – the greatest possible number of ordinary visitors who, as Gio Ponti would say, should "love architecture".


In addition to the Congress, which explores six scientific and thematic areas – Climate Adaptation, Rethinking Resources, Resilient Communities, Health, Inclusivity, and Partnerships for Change – and showcases the groundbreaking work of prominent global designers, including Italy's renowned Carlo Ratti, the program brims with a diverse range of ongoing and enduring events. These encompass exhibitions, guided tours, lectures, and presentations that invite the public to actively participate throughout the year.
The city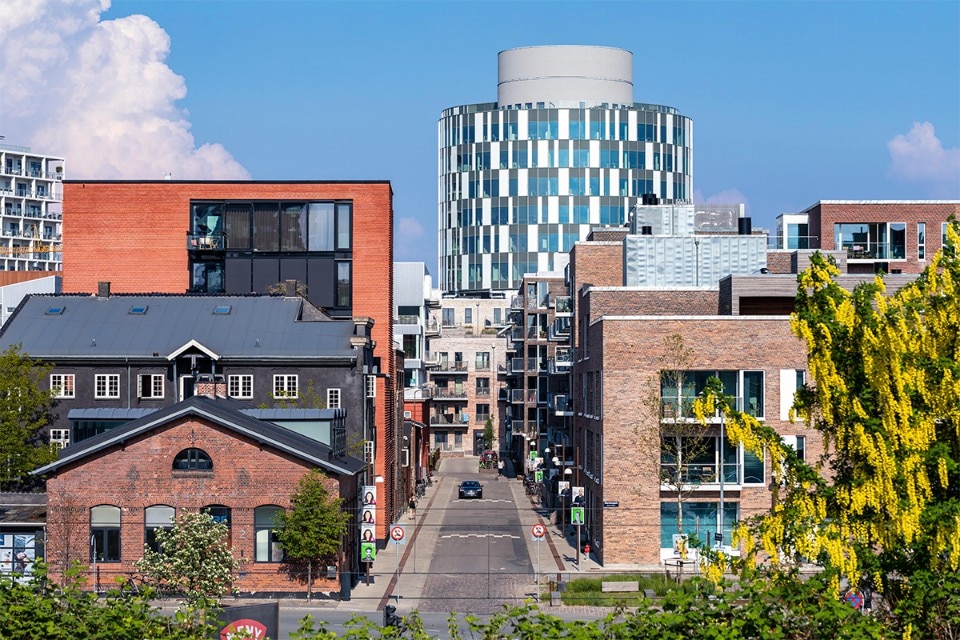 Contemporary Danish architecture is known for its focus on the human scale and its democratic approach. Copenaghen, in particular, serves as an ideal backdrop for showcasing innovative urban development that integrates environmental friendliness, sustainable solutions, and improved quality of life. The city offers tangible and contemporary examples that embody these principles.
Over the past two decades, Copenaghen has embarked on a long and fruitful journey of redevelopment and regeneration that continues to shape the city today. Visitors cannot help but notice how each of its neighborhoods pulsates with a vibrant energy. The city boasts an array of innovative residential and community buildings, thoughtfully designed urban spaces that cater to residents of all ages, from the youngest to the oldest, and inclusive spaces that are accessible to people with disabilities. Visitors will find rooftop recreation and dining areas, an extensive network of bike lanes that outnumber and outweigh driveways, and even floating pools in the branching harbor.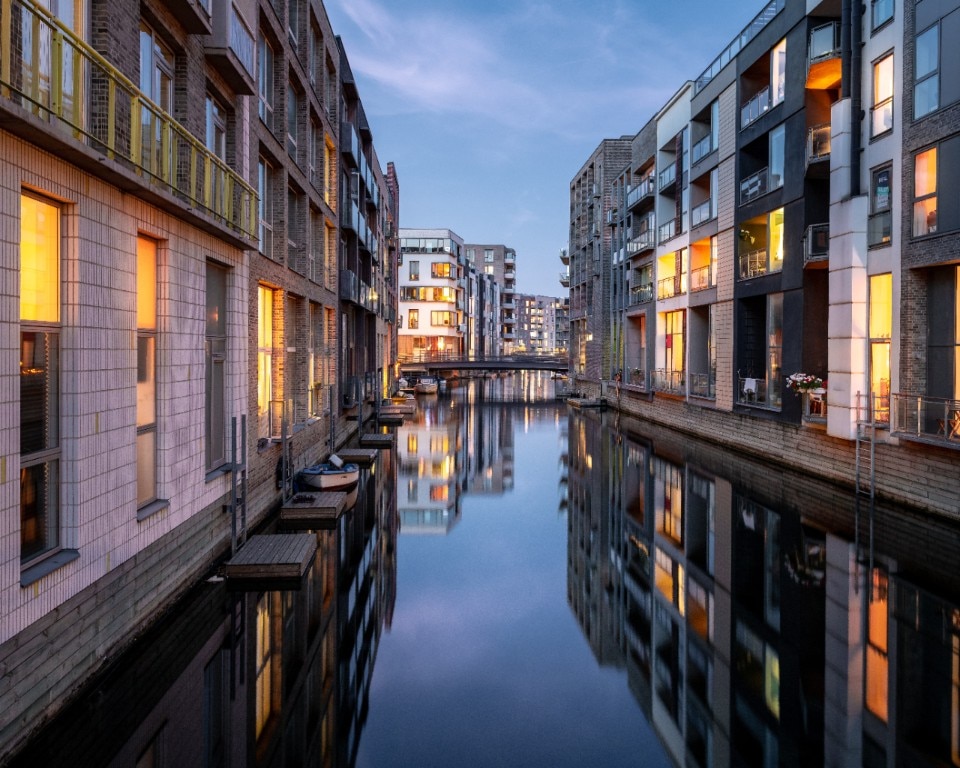 The city lives as much as possible on its endless waterfront, with access to the water for boating, but especially for recreation and outdoor sports. Copenaghen has also successfully reused and redeveloped large former industrial or suburban areas, transforming them into a polycentric and productive system.
To facilitate the exploration and appreciation of these transformations, new publicly accessible guides have been introduced for the occasion. These guides showcase a range of architectural wonders, from individual buildings to entire neighborhoods. Of particular note is Sluseholmen, a collection of waterfront residences built on artificial islands connected by charming little bridges. Another standout is Ørestad, which serves as a "playground" for architectural stars, the most internationally representative of which is Bjarke Ingels (BIG).
13 Pavilions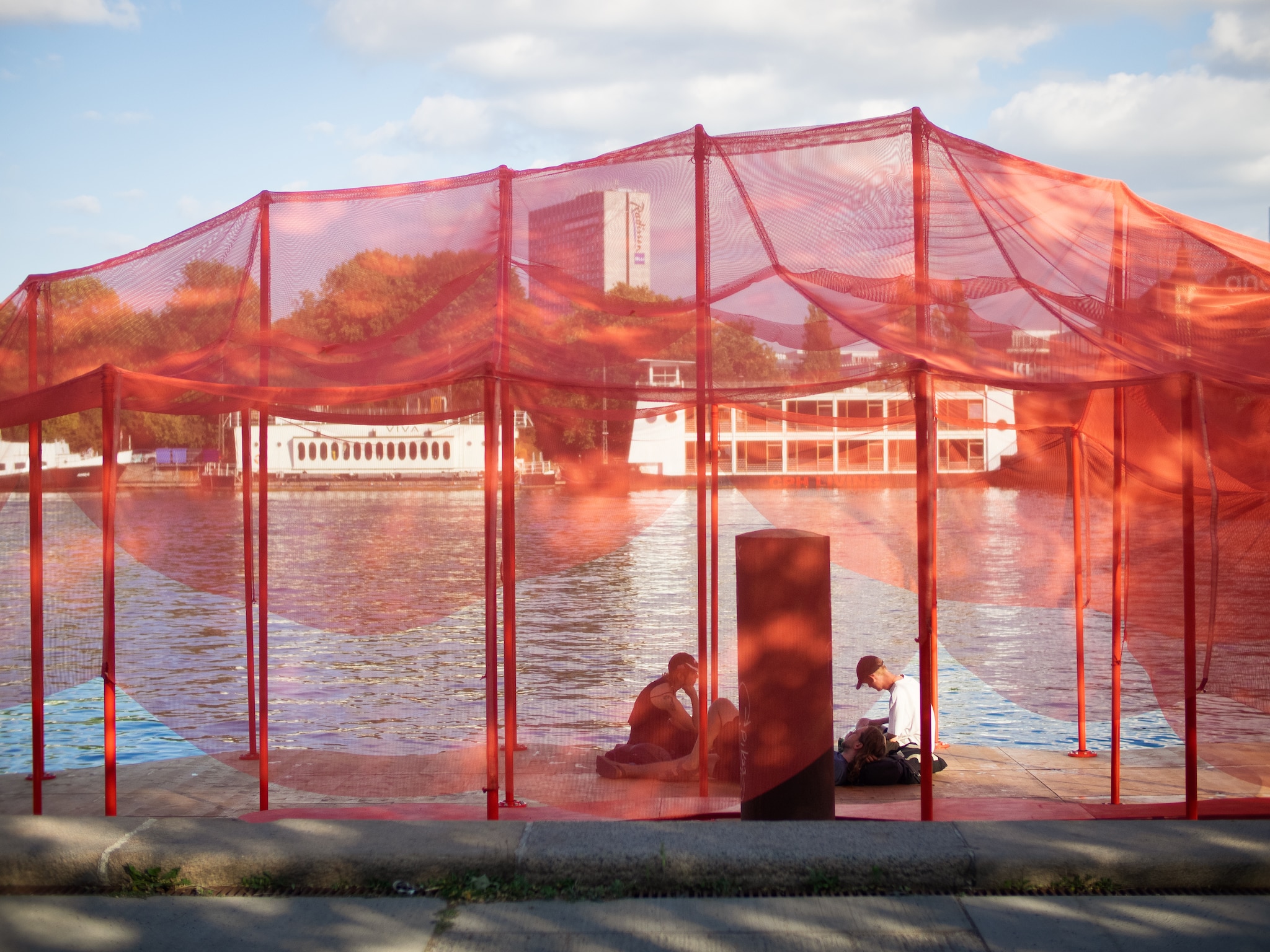 To enrich the city beyond its permanent monuments, both ancient and contemporary, 13 temporary pavilions have been introduced in different areas of the historic center. These small 1:1 scale buildings are always accessible and designed with a strong emphasis on the responsible use of materials. In addition, each pavilion comes with a well-defined plan for the recycling, reassembly or reuse of its components at the end of the exhibition.
Each pavilion is the result of a collaboration between architects, manufacturers, institutions and associations. Together, they strive to address contemporary concerns and shape the future of building design, in line with the goals set out in the United Nations Agenda for Sustainable Development.
DAC - Danish Architecture Center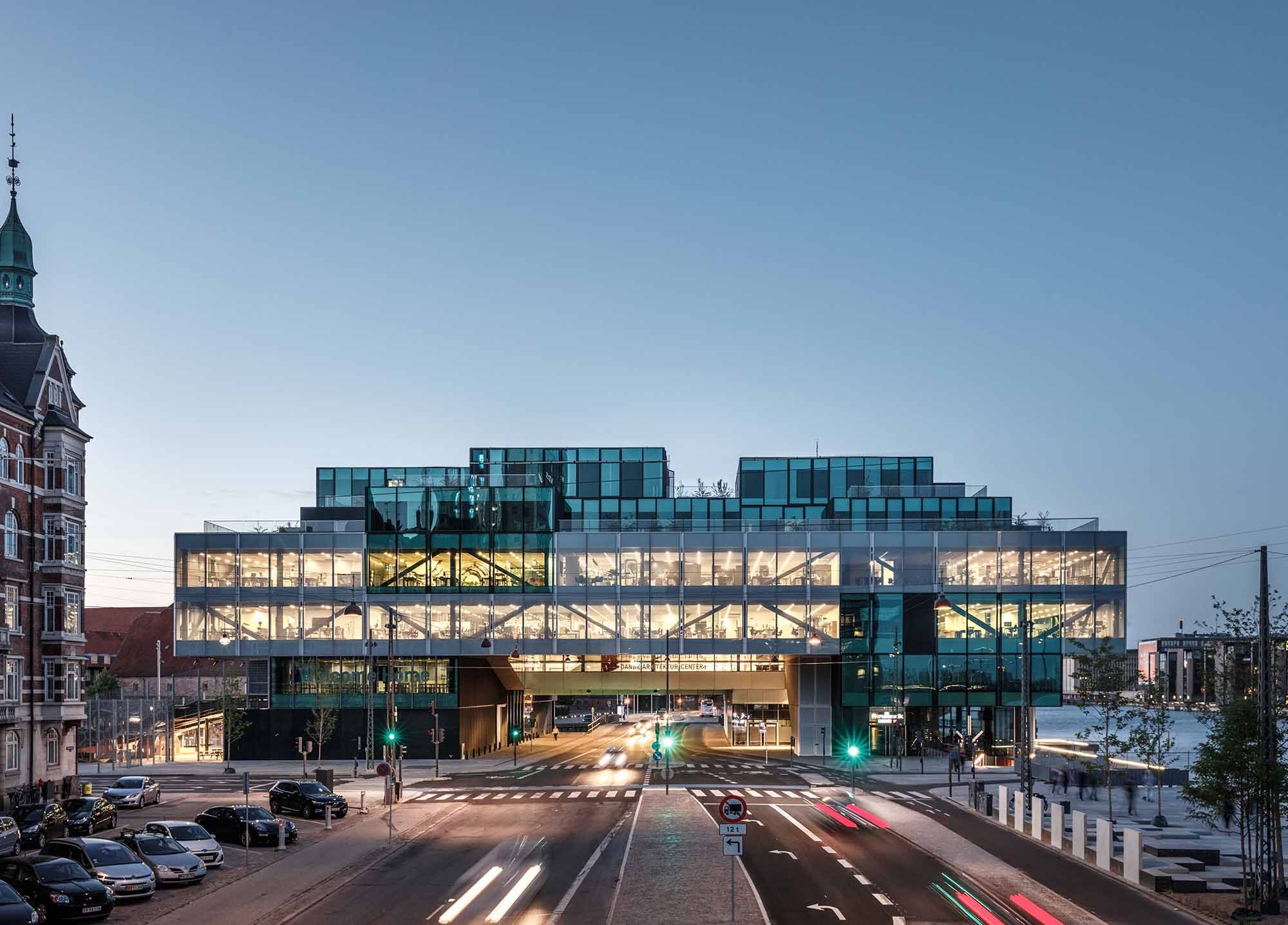 At the heart of the World Capital of Architecture is the Danish Architecture Center (DAC), which serves as the central hub and headquarters for all related activities. Housed in the BLOX building, designed by OMA (Office of Metropolitan Architecture – Rem Koolhaas) and completed in 2017, DAC is fully dedicated to the promotion, exhibition, discussion and debate of contemporary architectural culture.
BLOX is characterized by a unique architectural expression, with a regular yet highly articulated and almost deconstructed volume. The building embodies a remarkable permeability, seamlessly connecting to various street, pedestrian, air and water fronts. Inside, BLOX houses exhibition spaces, offices, co-working spaces, a café, a bookstore, a fitness center, a restaurant, apartments, and public underground parking.
Among its many exhibition activities, DAC has recently introduced a permanent gallery, So Danish!. This exhibition explores the history and defining characteristics of Danish architecture and design, from early Viking settlements to contemporary design. Another new exhibition is Copenaghen in Common, which aptly reflects the current urban layout of the flourishing city.
"Copenaghen in Common"
The Center's main temporary exhibition is called "Copenaghen in Common". The title itself heralds a way of life typical of this people and these latitudes, involving a democratic and participatory approach to living in harmony with architecture and the city. It highlights a model that often emerges from bottom-up rather than top-down initiatives. Urban spaces are just one example – the public and open areas that form the fabric of the city. These spaces, with their interconnected nodes and interwoven character, play a vital role in fostering a sense of community. They transcend the boundaries of individual residential blocks and take on a more communal aspect. Copenaghen's population is now around 800,000 and is growing steadily at a rate of about 10,000 new residents per year. The average age of the population is 36 years (!) and about 25 percent of the citizens are immigrants or people from other countries.
Copenaghen's urban development began with the implementation of the renowned "Finger Plan" in 1947. This plan metaphorically resembles a hand with five fingers, with the palm representing the historic center and the fingers extending inland from the island of Zealand. The Finger Plan strategically designates triangular green areas for nature and outdoor recreation, while facilitating urban expansion along these main directions.
A prominent aspect of Copenaghen's urban landscape is the Blue City, which demonstrates how the city and its residents embrace their identity as a port city. Docks, bridges, floating pools, boating and fishing clubs, and public parks with water access can now be found throughout the city. This transformation is particularly remarkable considering that only four decades ago, Copenaghen was heavily polluted and full of factories.
The second aspect that further characterizes the environmental sensitivity of this place is the so-called Green City – the plant counterpart of the aquatic world. Despite the challenges posed by the growing population and harsh seasons, Copenaghen's blocks incorporate a significant amount of public, landscaped, or wild green spaces.
The exhibition also explores the concept of a Dense City. Copenaghen embraces a model of high-density living that balances concentrated activities with the preservation of open and free spaces. This approach entails small-scale housing with shared common areas and an optimized public transportation system that allows for swift commuting by land, water, or bicycle. Bicycles are ubiquitous (with citizens averaging nearly 10 km of cycling per day).
Lastly, the exhibition deals with the idea of a Mixed City, emphasizing the importance of maintaining a harmonious balance that embraces the diversity of origins, social classes, and occupations within the urban fabric. It recognizes that a city is a collective space where people from different backgrounds and income levels come together and rely on each other for the city's functionality and vitality.
Off the official routes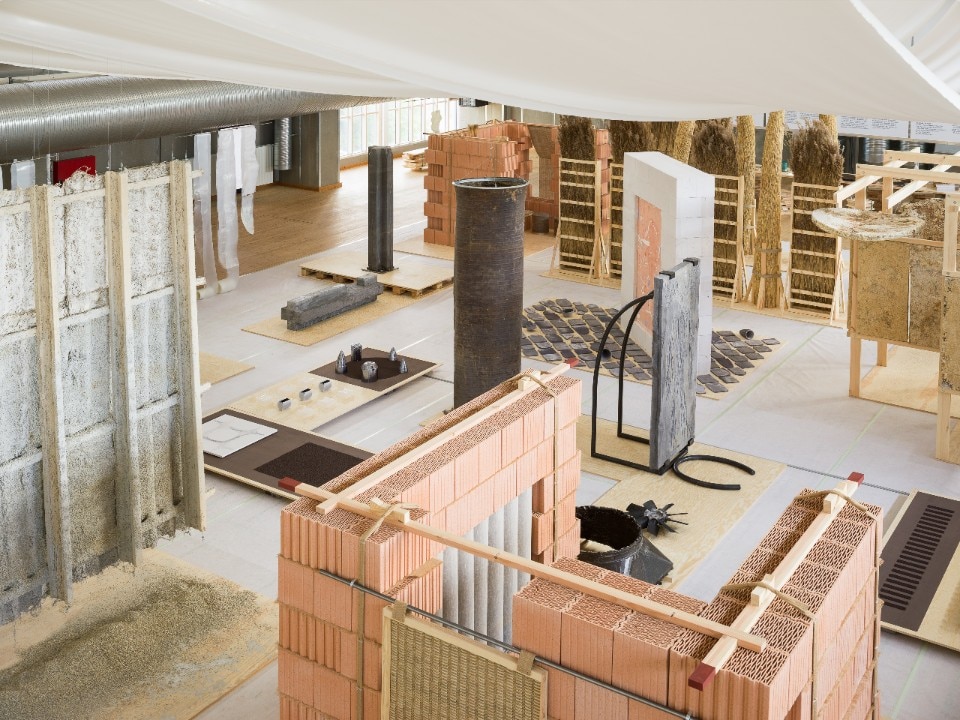 Venturing off the beaten path of the official routes, while staying on the horizon of this extraordinary event to understand how and where architecture and design are going, a captivating exhibition that offers valuable insights into the future of architecture and design is Reset Materials at CC – Copenaghen Contemporary. This unique research and exhibition center for contemporary art has taken a remarkable step by focusing on architecture for this occasion.
Curated by Chrissie Muhr, an independent architect and researcher, in collaboration with the Danish Association of Architects (Arkitektforeningen), with exhibition design by Archival Studies and graphic design by Studio Atlant, the exhibition presents ten architectural installations that challenge conventional notions of building materials. These installations delve into the exploration of structural elements, exterior and interior cladding, and most importantly, the realm of so-called "natural" matter.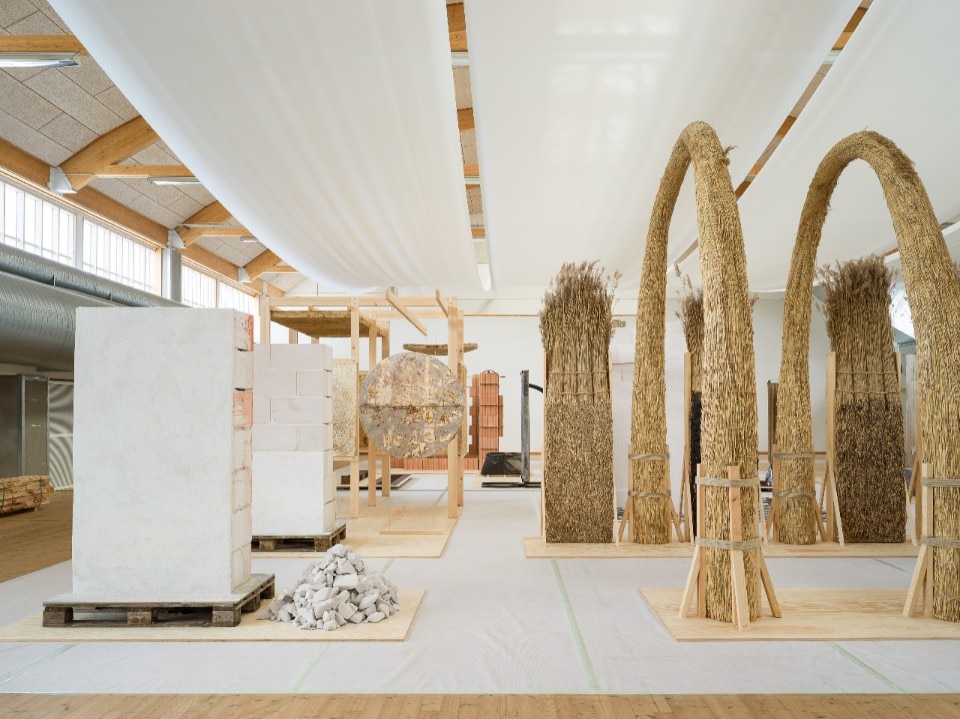 What does the overused term sustainability actually mean? Can we really create architecture with mushrooms, soil, nettles, hemp, or "grow" bricks and building elements? Given that architecture is one of the most polluting human activities, especially in terms of consuming natural resources for construction and leaving behind waste after demolition, the need for architects, builders, and society to embrace transformative and innovative approaches is becoming increasingly urgent.
The "Reset Materials" exhibition explores a universe of possible and already viable experiments and has the merit of using all local resources, from the hardware of the physical elements used to the software of ideas and authors in the field.
Design in the age of Artificial Intelligence


As we wrap up this potentially boundless review of an event that transcends time and space, we invite you to visit Space 10. This novel public space dedicated to design research and experimentation is located in the converted premises of former slaughterhouses and food warehouses near the city's Central Station.
This center for culture, research, exhibition and exchange is funded by IKEA, which develops its most interesting contemporary design themes here.
Inside, you'll find 4 visionary projects, born from a unique collaboration between design studios and generative artificial intelligence. These pioneering ventures showcase the fusion of human and computer intelligence, laying the groundwork for process improvement and envisioning new products tailored to an evolving society – one that harmoniously blends the real with the virtual. Ancient wisdom and intuition unite with cutting-edge computer technology, embracing a future where they are no longer at odds, but complement each other in remarkable ways.
Conclusion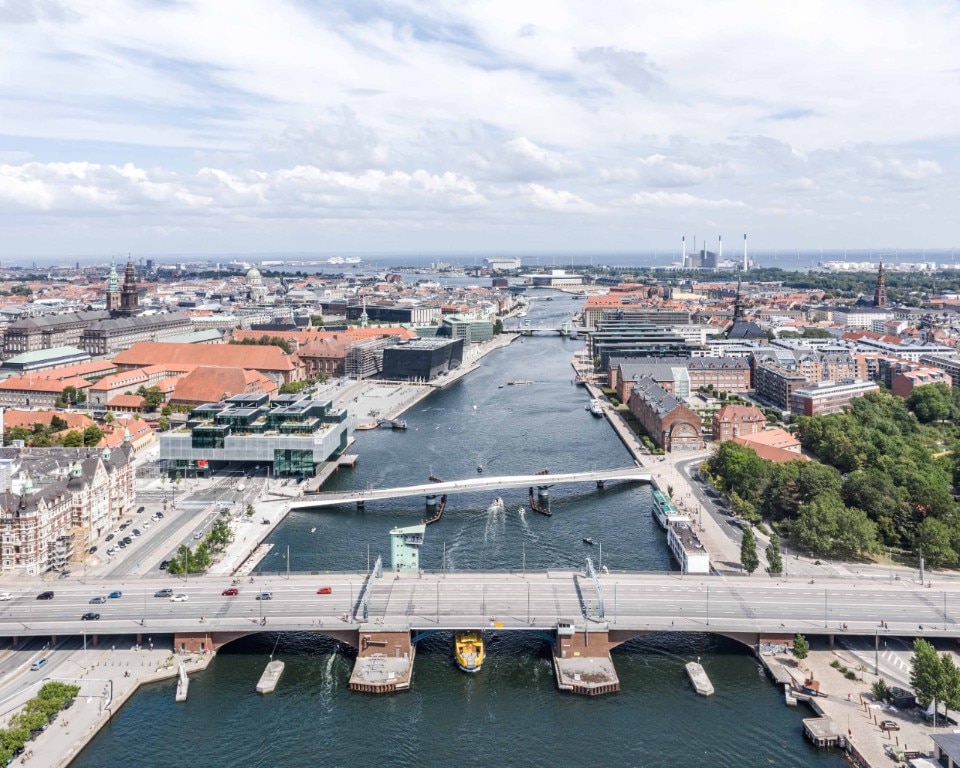 After the initial rush, the city remains a bustling hub throughout the year, especially during the vibrant summer months. Individual explorers, professionals, enthusiasts, architects, designers, tourists, citizens, and students all come together to fill the streets, squares, bridges, rooftops, cafes, restaurants, piers, beaches, and museums. They immerse themselves in the city's charm at a leisurely pace, letting themselves be guided like the ebb and flow of the sea. Enchanted by the hidden corners waiting to be discovered, they embark on a journey of discovery – a harmonious interplay between life, architecture and nature.
See you at the next World Capital of Architecture in Barcelona in 2026.