This article was originally published on Domus 981, June 2014.
Much is known about the work of Milanese architect Luigi Caccia Dominioni and many publications analyse his great ability in designing layouts, but I believe much remains to be said about his work.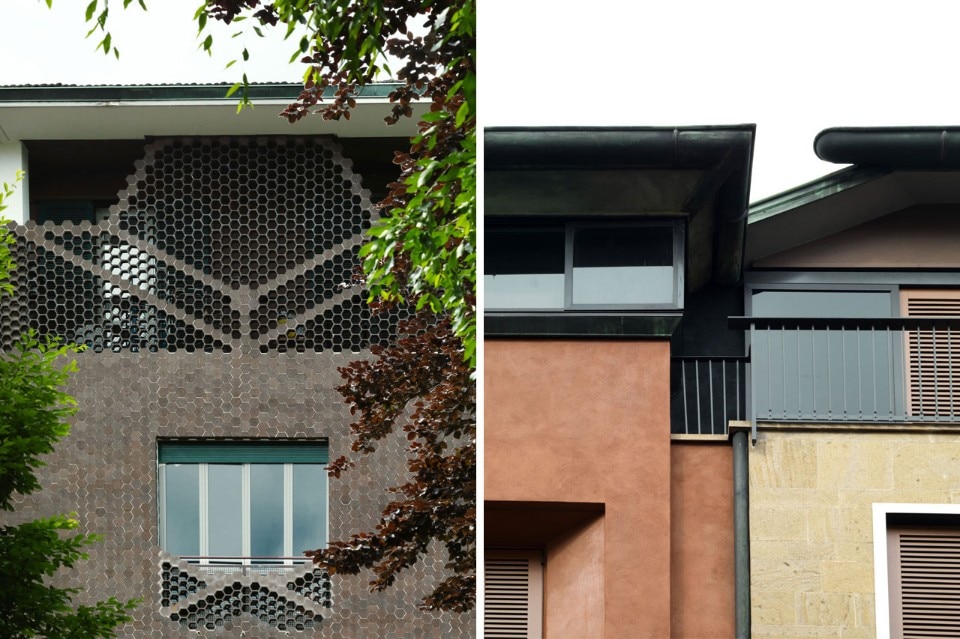 Analysis of his layouts has revealed close relationships between Caccia Dominioni and his private clients but a look at the exterior of his buildings highlights his close collaboration with builders and artisans in a combined effort to find lasting, functional solutions to the many problems a piece of architecture may incur over the years.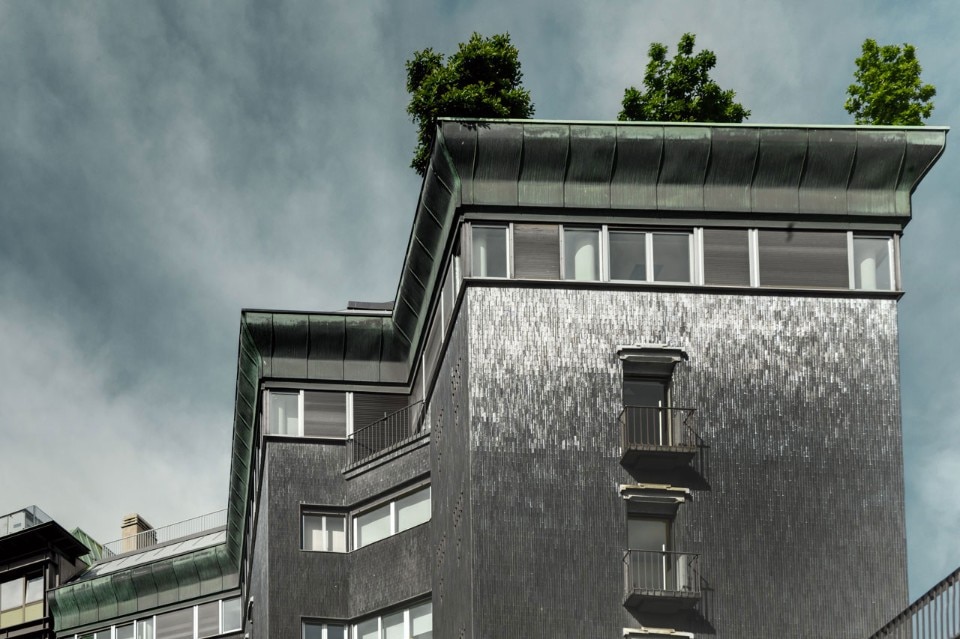 Thanks to his focus on construction details – skilfully designed details, careful construction and discerning choices of material – many of his buildings are still in an excellent state of preservation. Caccia Dominioni also turned the successful outcome of his close relationships with workers into evidence of building excellence, thereby securing more commissions.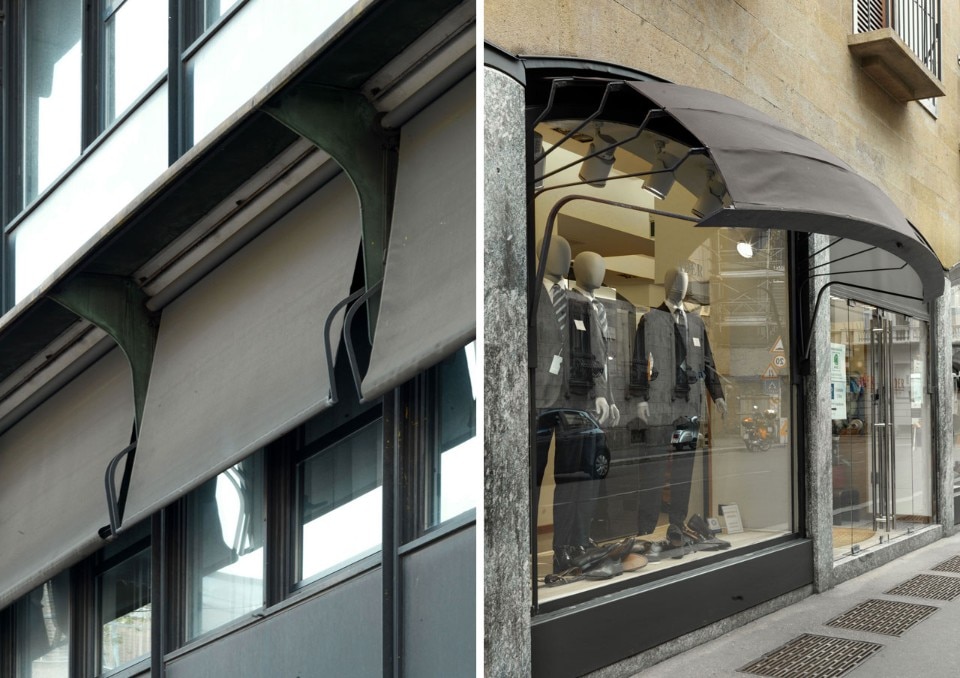 On these pages, we have tried to read, with the architect's kind assistance, different parts of his Milan buildings according to four themes: the design approach to the problem of rainwater; ways to shade from the sunlight; the creation of relationships between internal living and exteriors; and lastly, how to cope with the problems caused by damp ground.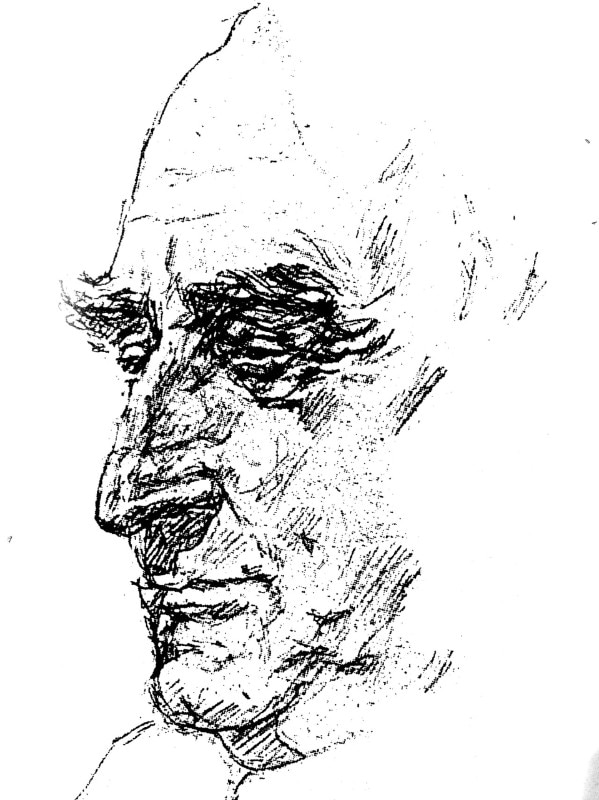 These are perpetual issues with which all architects ought to engage on a daily basis but that in recent years have been overshadowed by banal formal studies. In many cases, this has undermined the partnership with builders and given technicians the role of main interlocutor.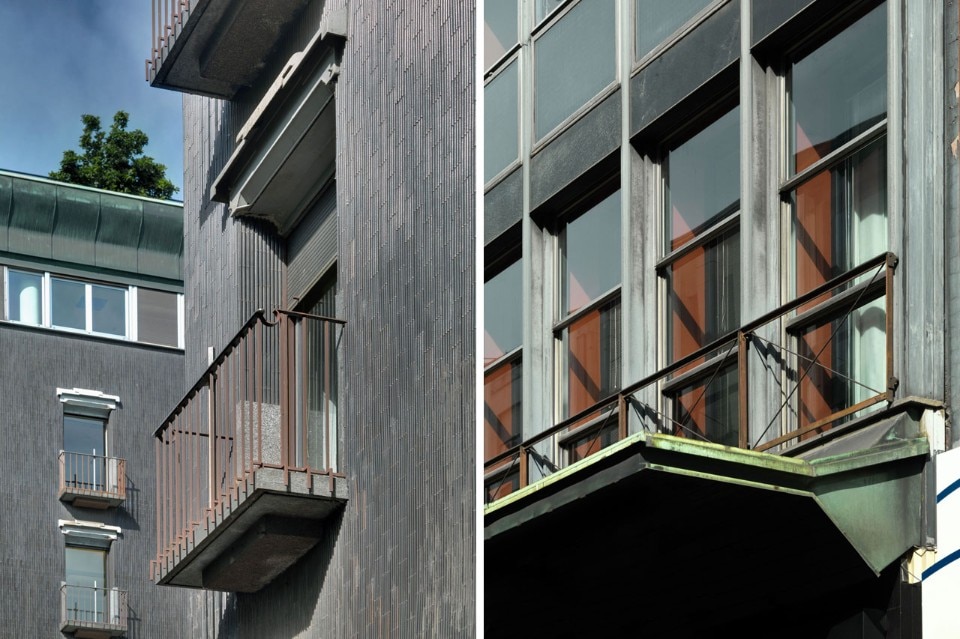 The adoption of this selection of themes must not prevent us from duly highlighting Caccia Dominioni's great ability to relate to the context by means of appropriate material and colour choices, characteristics that certainly distinguish his work without limiting it - his houses at Arenzano and projects in Engadine are clear examples of this.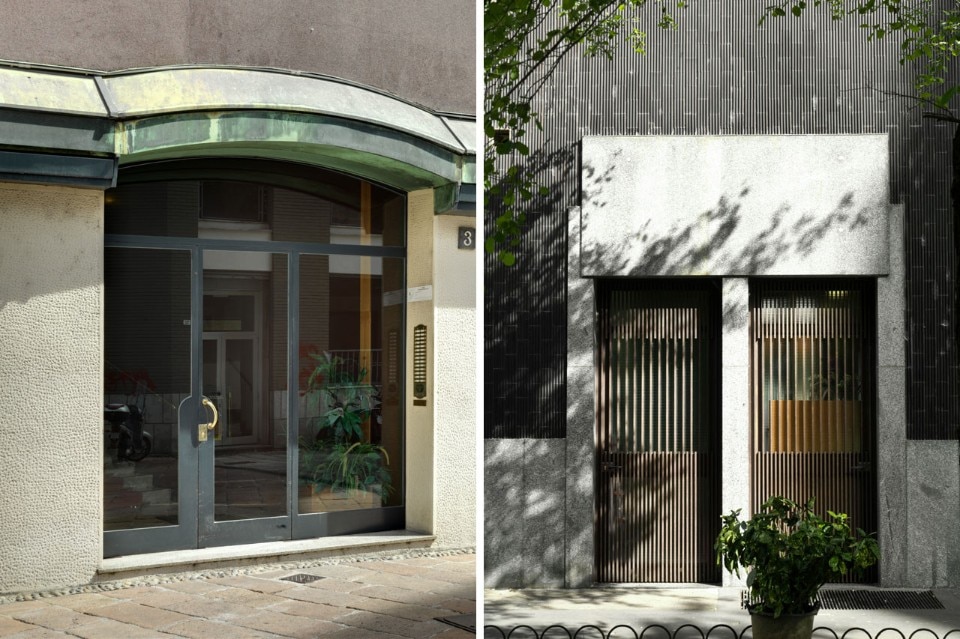 Today, in the absence of a true architect's manual, these same buildings can be considered lessons in architecture and atlases of technical outdoor details, ready and waiting for curious eyes that are keen to see. They are not just technical details, but commonsense solutions that never force the hand of the artisan and that become pure invention thanks to the strength of skilfulness. They are details resolved with a certain naturalness, because the final objective of every choice is the creation of a piece "to the highest standards".