In a world where cities keep getting bigger and more crowded, migration flows become humanitarian emergencies and rising life expectancy prompts us to reconsider the living dynamics of older citizens, what are the new perspectives of a new urban and sustainable economy? How can spatial design contribute to tackle these new problems? It is around this premise that this year's IABR builds its exhibition and we can say Rotterdam's architecture biennale confirms itself as a dynamic and future-oriented event.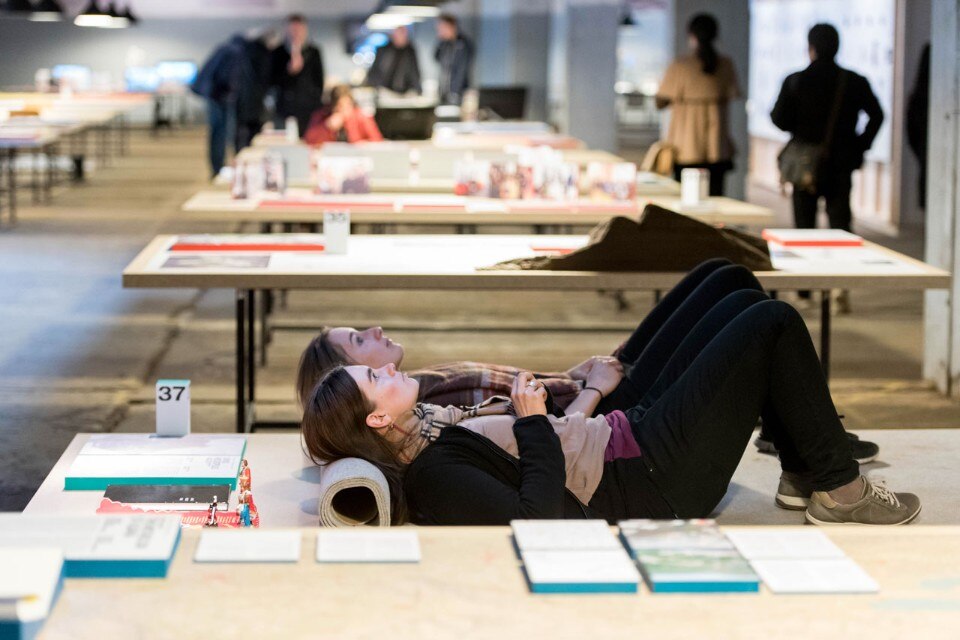 We can already tell from the exhibition's new harbor location in Katendrecht, a former Chinatown and Red Ligh District currently experiencing a creative revitalization. Compared to the more institutional Kunsthal and NAI, where the two last editions took place, venturing on that side of the river – recently graced by a theater, a food court and a brewery – is refreshing.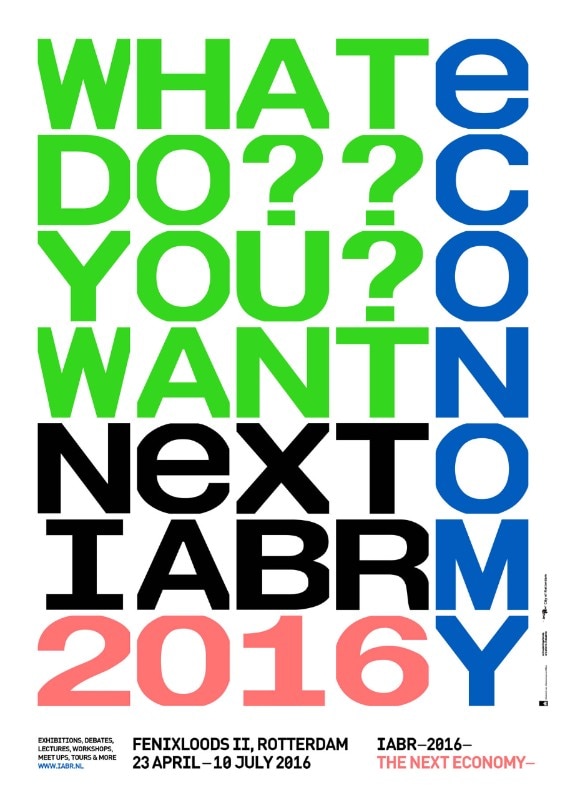 The exhibition space is also well organized: projects are displayed mostly horizontally, on a series of tables, thus giving a general feeling of roominess, while a few multimedia installations are placed on the sides. Before entering the show proper we're invited to put on VR gear and dive into a future citizen's shoes: 3D pop-ups and suspended travels aside, we will still have to deal with elderly care and its high costs, only really affordable to the affluent. Another interactive installation – Testing the Coal Track, a project by Z33 and Architectuurwijzer – puts us on a mining cart that we have to drive along the perimeter of Limburg's abandoned industrial infrastructure. The proposal, explained in a series of videos, is to convert the Belgian region into a network city with a circular economy. Another audiovisual highlight is Next Africa, a documentary depicting the continent as a dynamic, multi-faceted reality where identity, fashion, design and youth culture are evolving beyond stereotypes: Africa is not a country and it's going in multiple directions.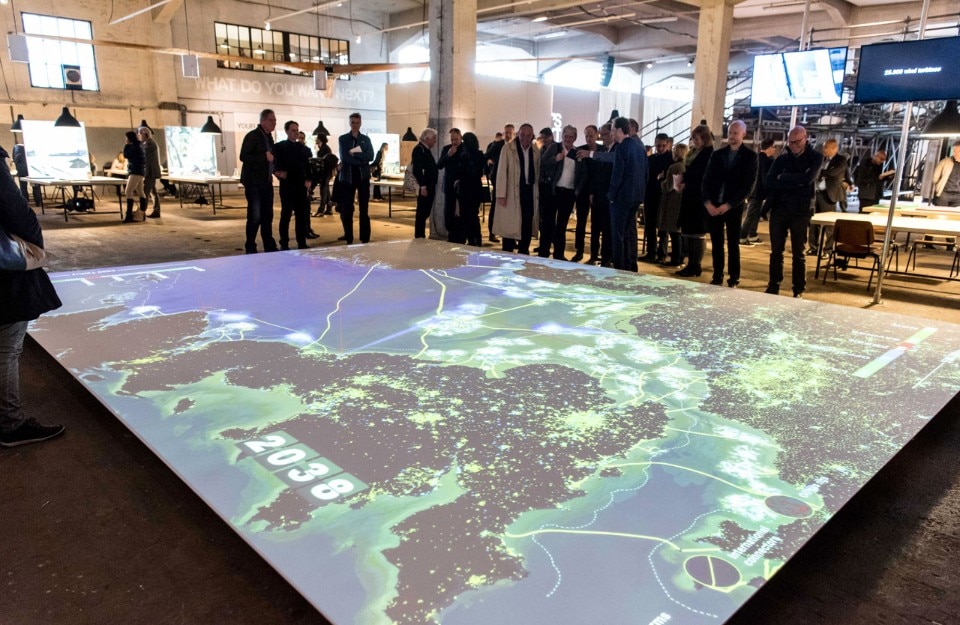 The manifold profile of current Africa is definitely one of the most exciting foci of this edition of the biennale. While the example of Suame Magazine in Ghana – an "industrial ecosystem" of shops, factories and workshops where thousands of European cars are repaired and adapted to West Africa's chaotic roads – demonstrates how manufacturing can reinvent itself, Afrilabs – an organization connecting tech-hubs all over the continent, catalized in turn by Ushahidi, an open-source platform operated by a network of bloggers and developers – reveals Africa's innovative potential. And speaking of technological innovation, M-pesa is a very interesting case study: this microfinancing and money transfer system is powered through mobile phones and doesn't rely on branch banking. For its flexibility and low fees, the system has become very popular in Kenya and Tanzania and is now expanding to India and Eastern Europe.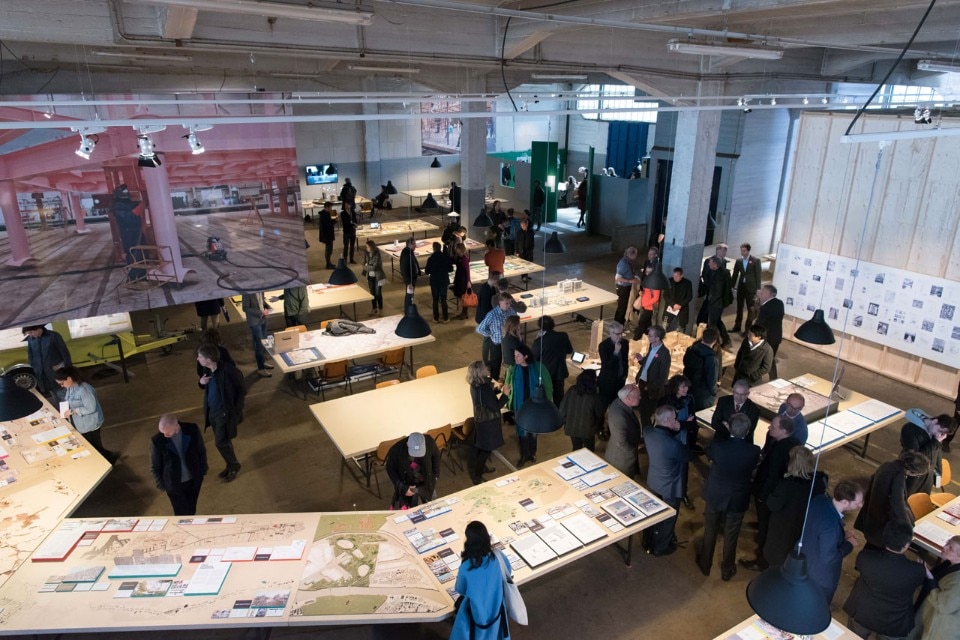 The African projects on show often deal with economic and creative flows geared towards the reclamation of resources, several of the Asian ones are instead focused on the preservation of socio-economic dynamics happening around the less and less human infrastructure of far East metropolises. It's the case of Didi Hitch, a Chinese car sharing app that shifted its attention from route matching to social matching, transforming a way to make transportation more efficient into a chance to establish new human contacts. Stag, by Parallel Lab targets instead the thousands of street vendors that animate the backstreets in between Hong Kong buildings; for them the studio designed a special stool/backpack to accommodate their nomadic urban lifestyle.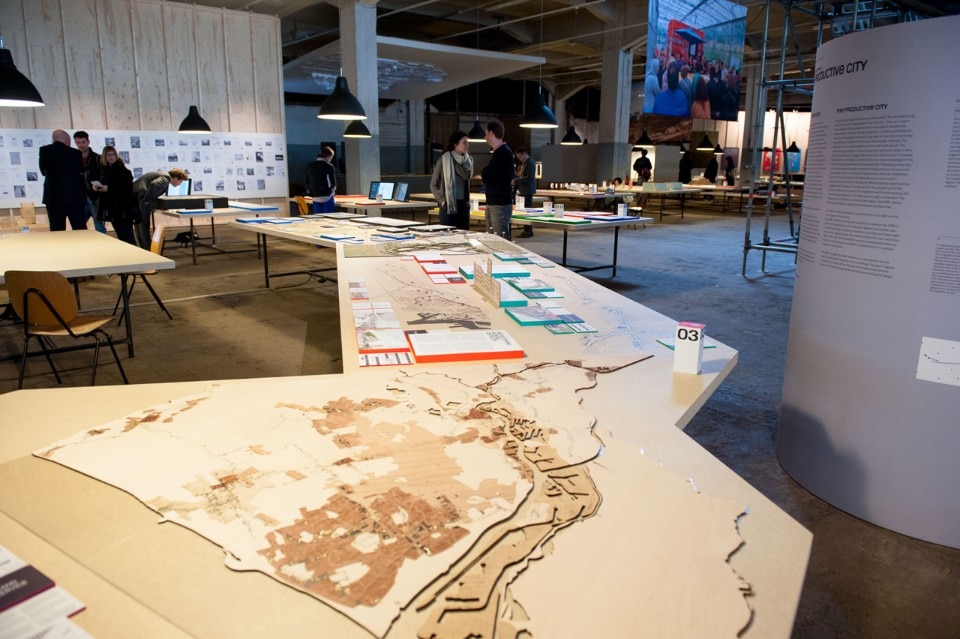 It's impossible to talk about the future of cities without addressing housing solutions. Among the most interesting examples we find a study by John Tubles & Sarkis Sarkisyan on Manila's North cemetery, which has turned into a lively informal city of about 1000 families. Another compelling formula is the re-use of a former incinerator in Bern, the Warmbächliweg, now turned into a 50,000 sqm housing cooperative where tenants do not only participate in expenses but also in the functional redesign of common areas.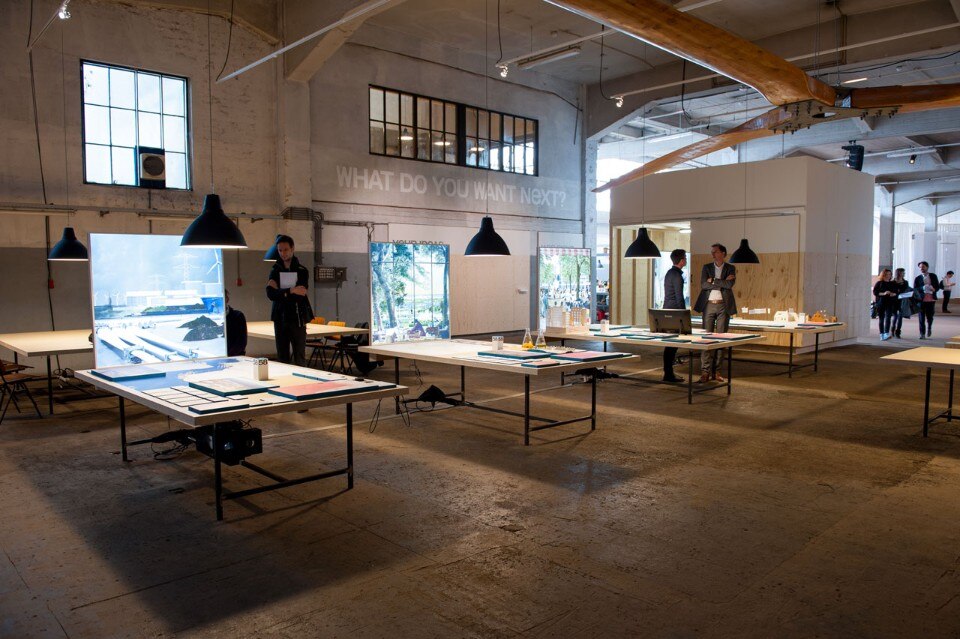 Like in the past edition, Dutch projects are many. The most immediately relevant deals with Katendrecht itself, investigating its redevelopment through the example of the Fenix Lofts and the collaborative approach to new housing in the area, aimed at maintaining a sense of community beyond gentrification. The quintessentially planned landscape of the Netherlands is also a protagonist: in the wake of the 2015 Paris Climate Agreement, H+N+S Architects mapped the country to highlight which areas are best fit to accommodate the new demand for energy and CO2 under their surface.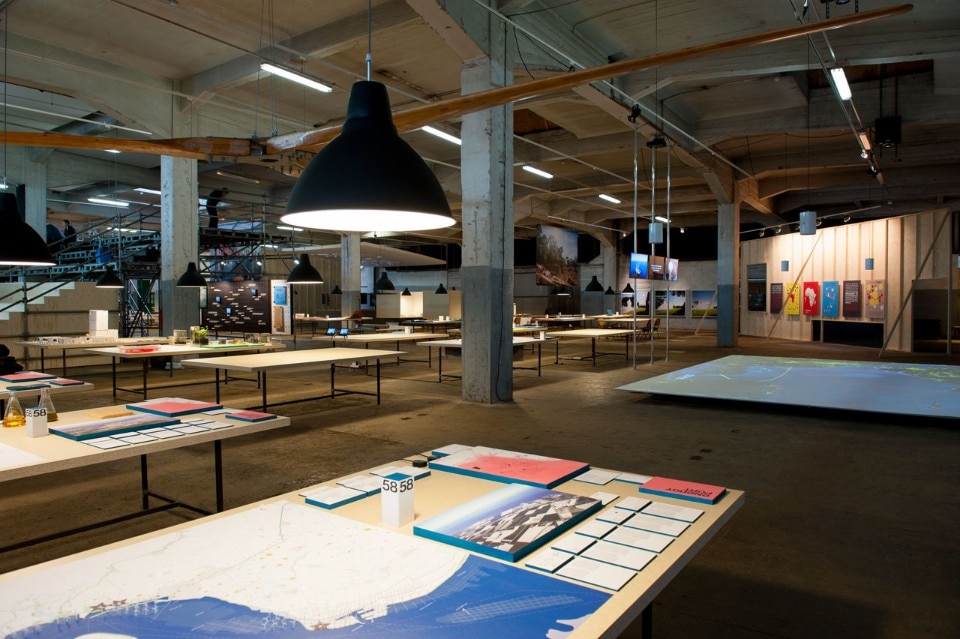 IABR's most crucial asset remains in fact its continued commitment to dialogue with actual cities, by collaborating with officials and firms in several international ateliers. In 2016 the team focused a lot on the North and the Netherlands: Rotterdam, Utrecht, Groningen and Bruxelles constitute as many research labs in terms of energy, health and productivity, while Albania represents a different challenge. In direct liaison with the Albanian Ministry of Urban Development's National Planning Office (AKPT), a team comprising George Brugmans (IABR), Freek Persyn and Johan Anrys (51N4E, Brussels) has been analyzing the metabolism of Albania since 2014, imagining ways for the country to leapfrog into the 21st century thanks to its own specific strengths instead of trying to catch up to the rest of Europe.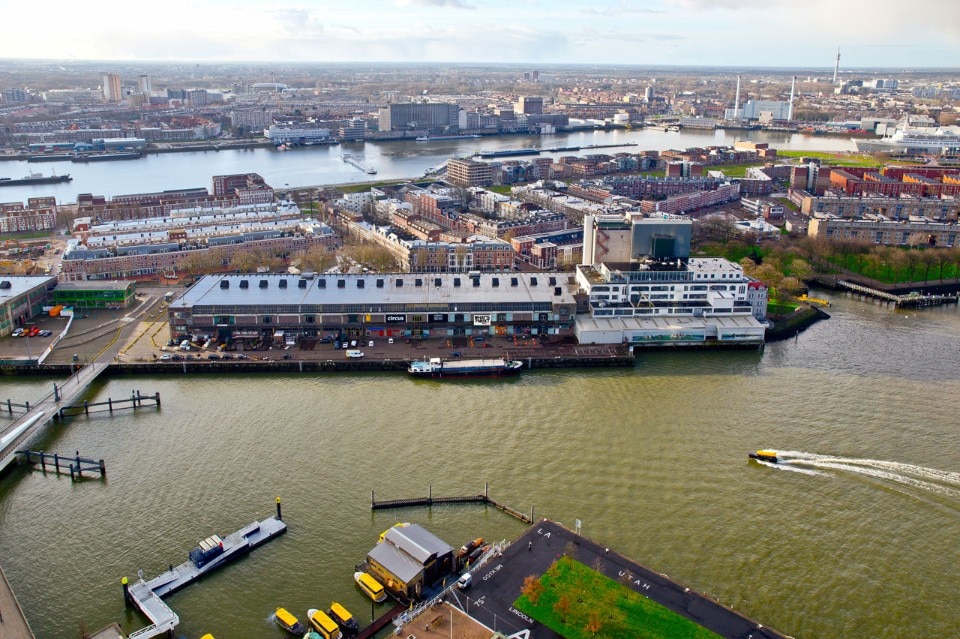 Apart from its collection of studies and projects, this year the biennale is even more encouraging of dialogue. A small amphitheater is hosting a program of talks about themes like refugees in the city, the city as a learning environment and design's role in the energy transition, while a series of flyers suggests theme walks across the show, inviting visitors to contribute their own answers to the questions: "What's next?". Consistently, the seventh IABR keeps establishing itself as an active hub, physically present within an international network, rather than a simple exhibition.