The snail-shaped hothouse in the Botanic Garden in Aarhus is a national icon in hothouse architecture.

It was designed in 1969 by C.F. Møller Architects, and is well adapted to its surroundings. Accordingly, it was important to bear the existing architectural values in mind when designing a new hothouse to replace the former palm house which had been literally outgrown.
The organic form and the large volume, in which the public can go exploring among the tree-tops, present botany and a journey through the different climate zones in a way which makes the new hothouse in Aarhus an attraction in a pan-European class in hothouse architecture.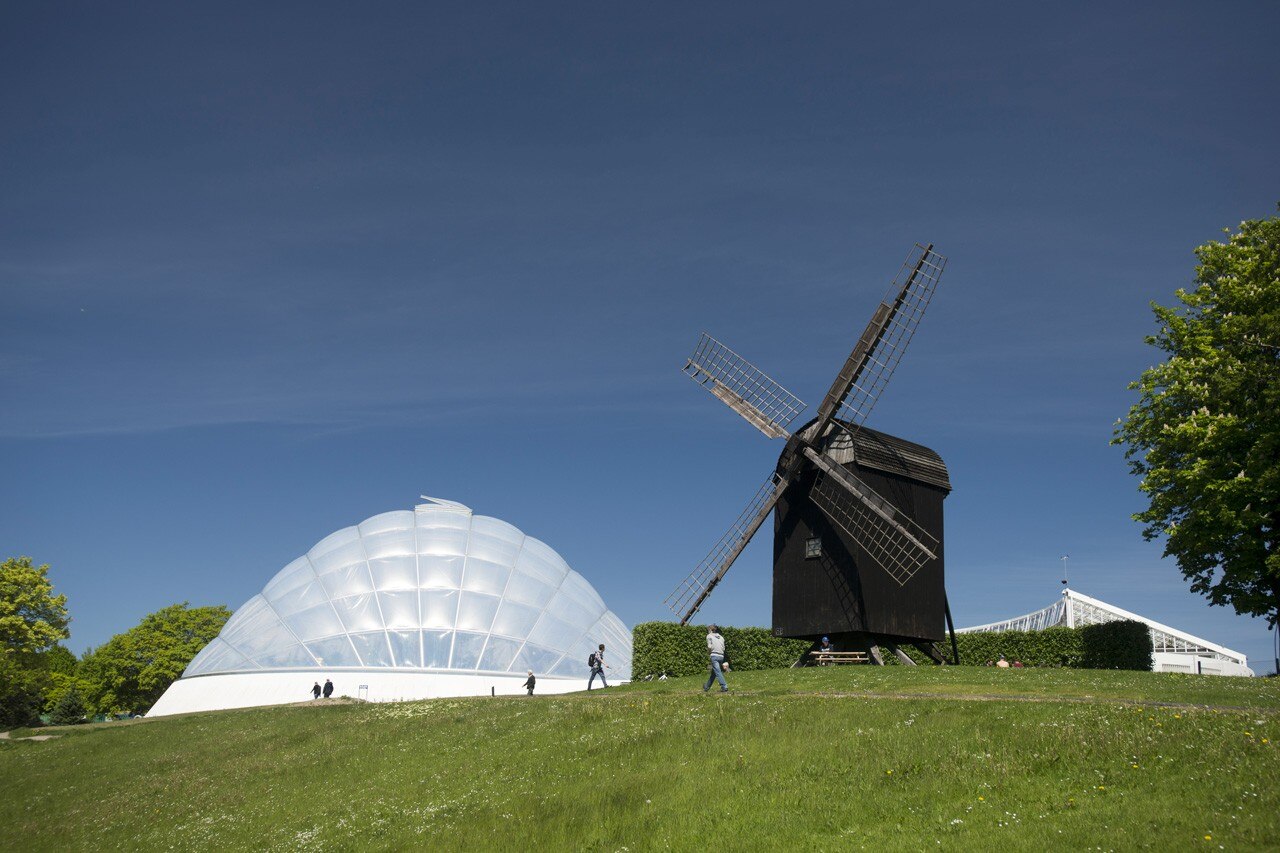 An assortment of tropical plants, trees and flowers fills the interior of the greenhouses transparent dome set on an oval base. A pond is located at the centre of the space, while an elevated platform allows visitors to climb up above the treetops.
The design of the new hothouse is based on energy-conserving design solutions and on knowledge of materials, indoor climate and technology.
Using advanced calculations, the architects and engineers have optimised their way to the building's structure, ensuring that its form and energy consumption interact in the best possible manner and make optimal use of sunlight. The domed shape and the building's orientation in relation to the points of the compass have been chosen because this precise format gives the smallest surface area coupled with the largest volume, as well as the best possible sunlight incidence in winter, and the least possible in summer.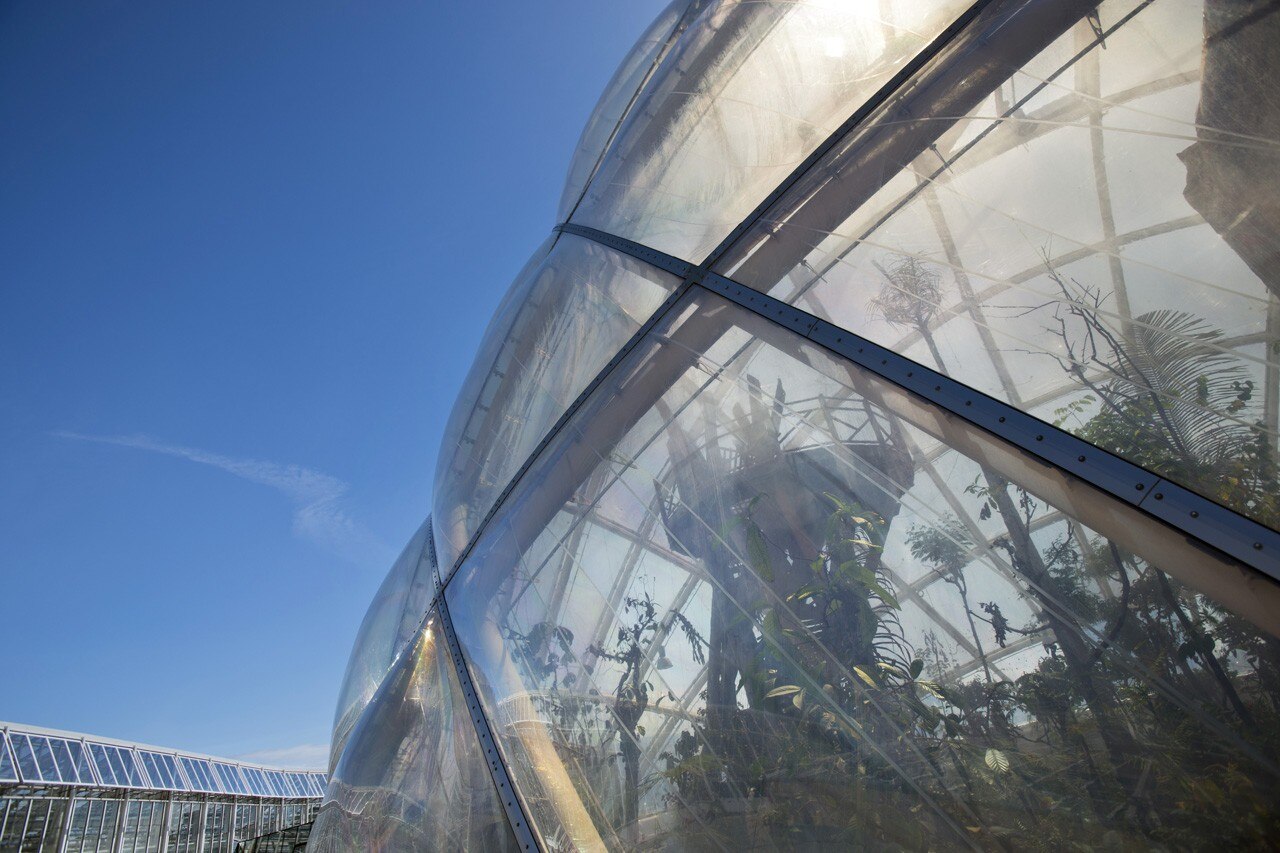 The transparent dome is clad with ETFE foil cushions with an interior pneumatic shading system. The support structure consists of 10 steel arches, which fan out around a longitudinal and a transverse axis, creating a net of rectangles of varying sizes. On the south-facing side, the cushions used were made with three layers, two of which were printed. Through changes in pressure, the relative positions of these printed foils can be adjusted. This can reduce or increase, as desired, the translucence of the cushions, changing the light and heat input of the building.
The total project also includes a comprehensive restoration of the old hothouse, in which the palm house becomes a new botanical knowledge centre aimed at the general public, at the same time as the complex is extended with the new tropical hothouse.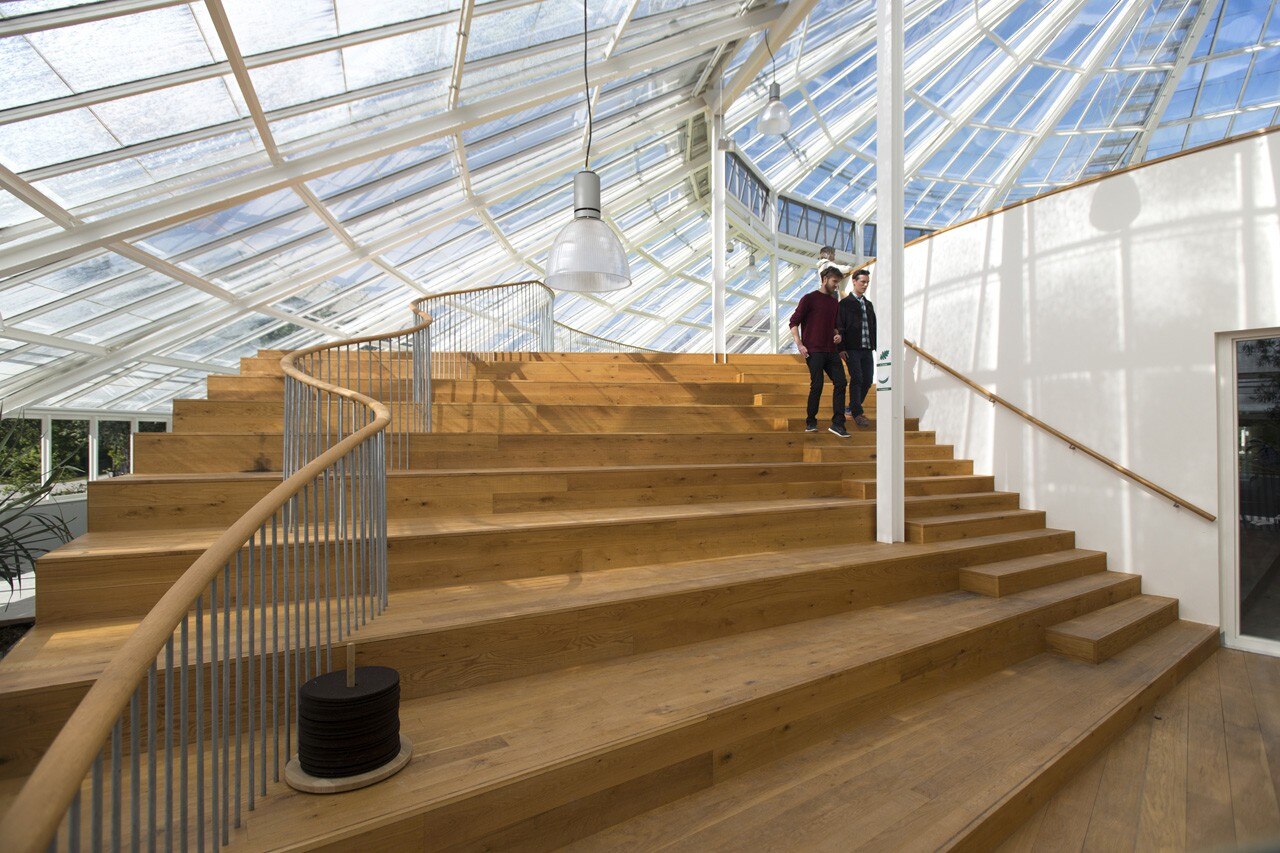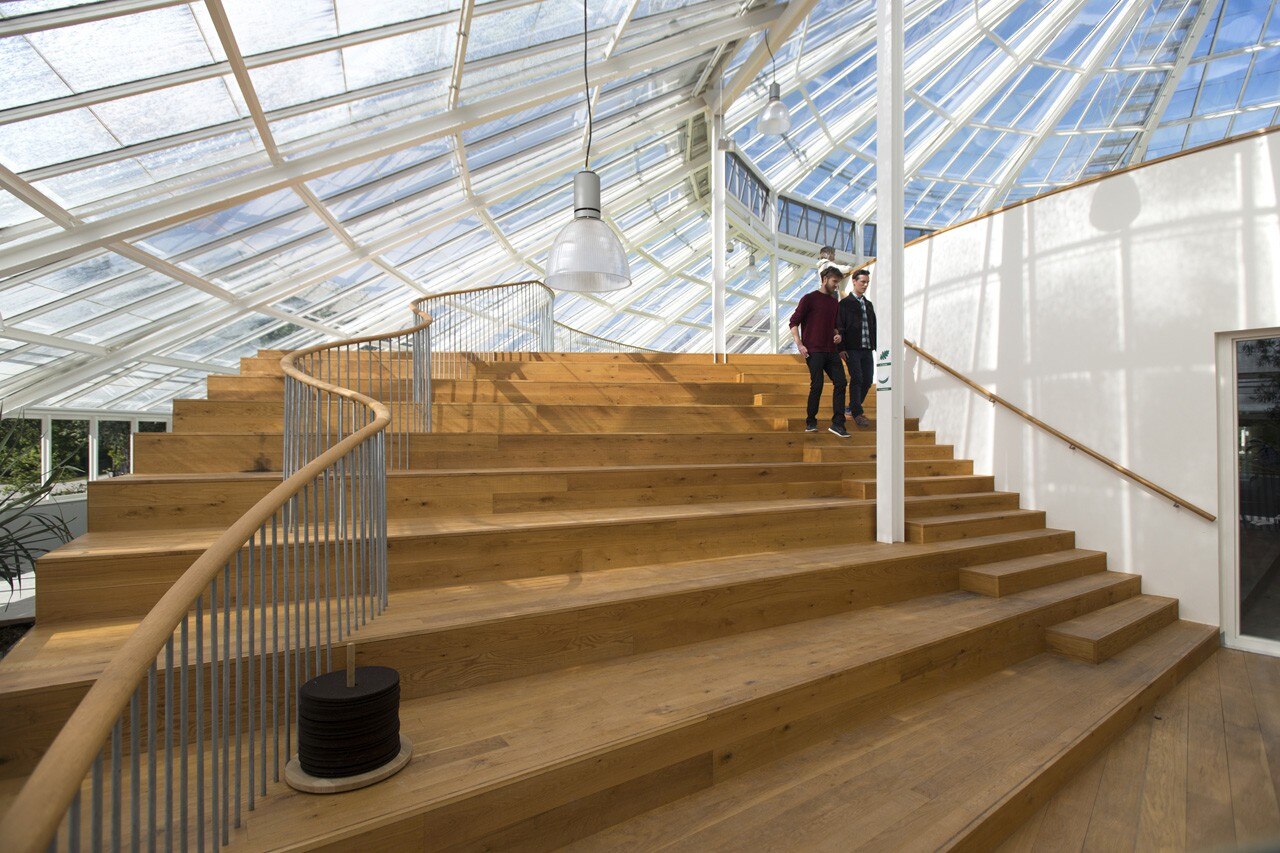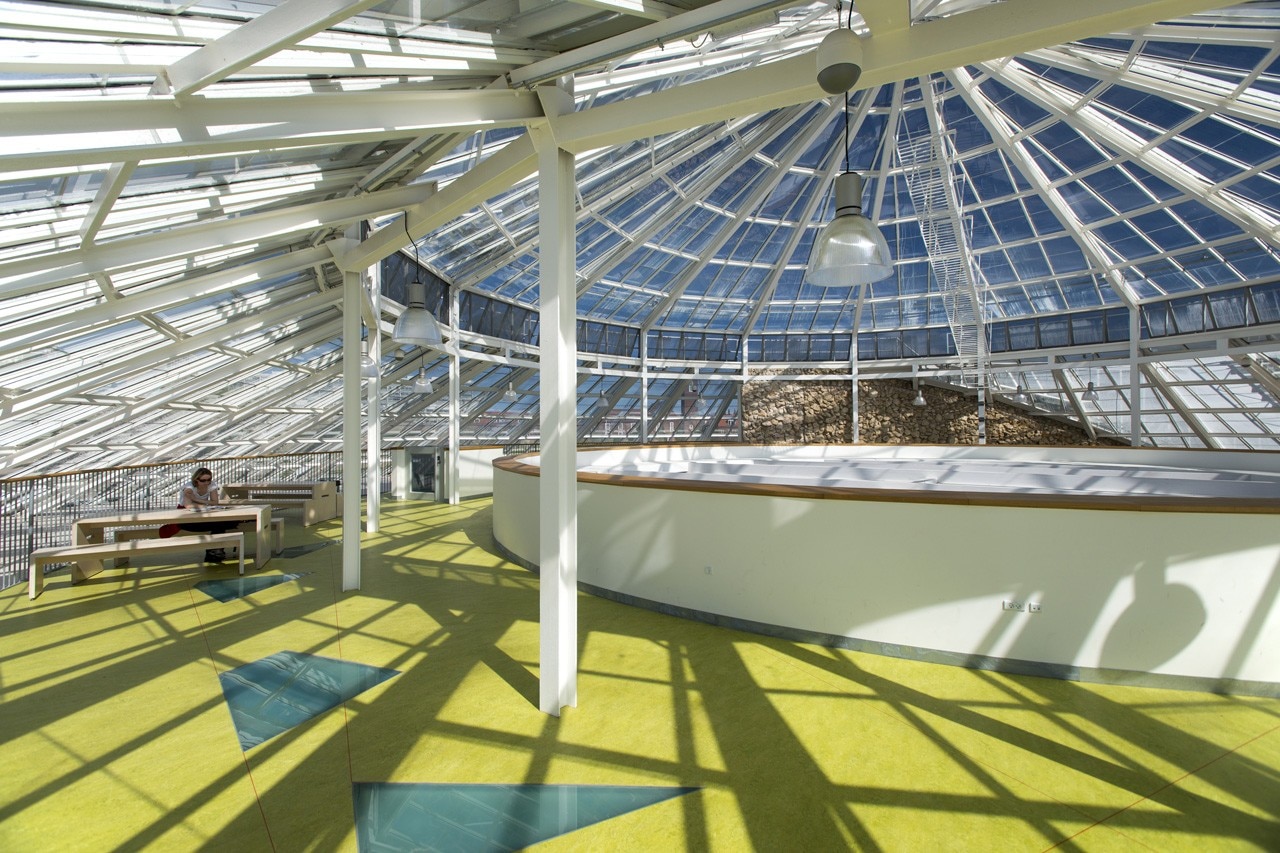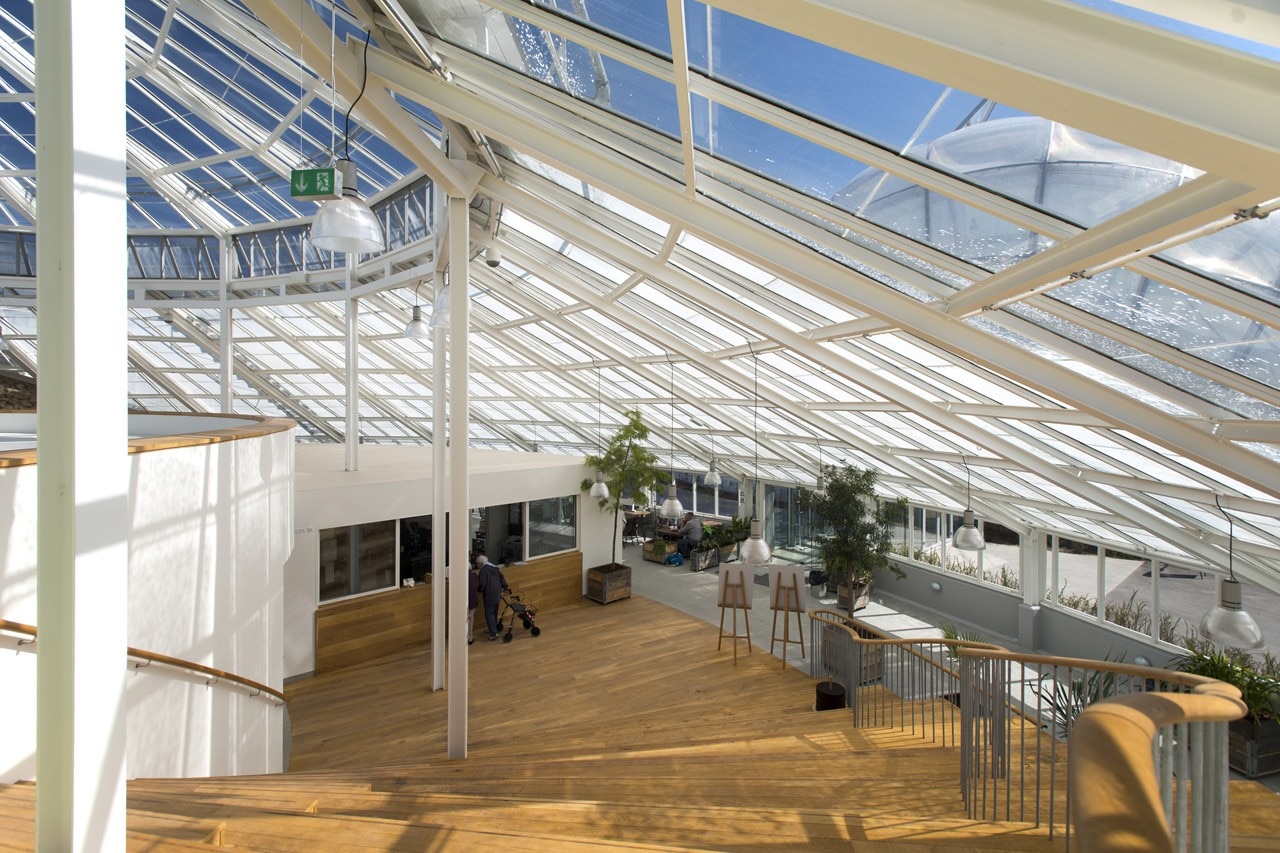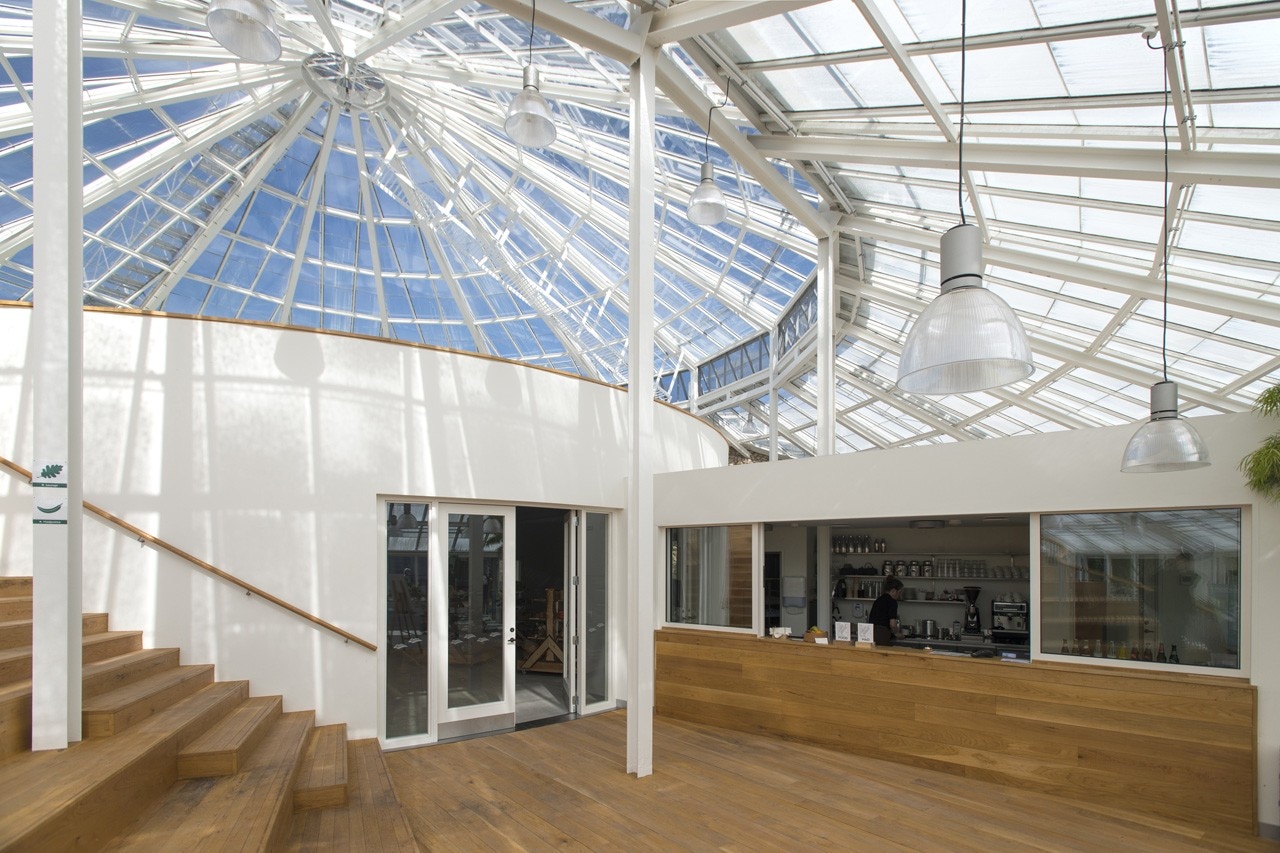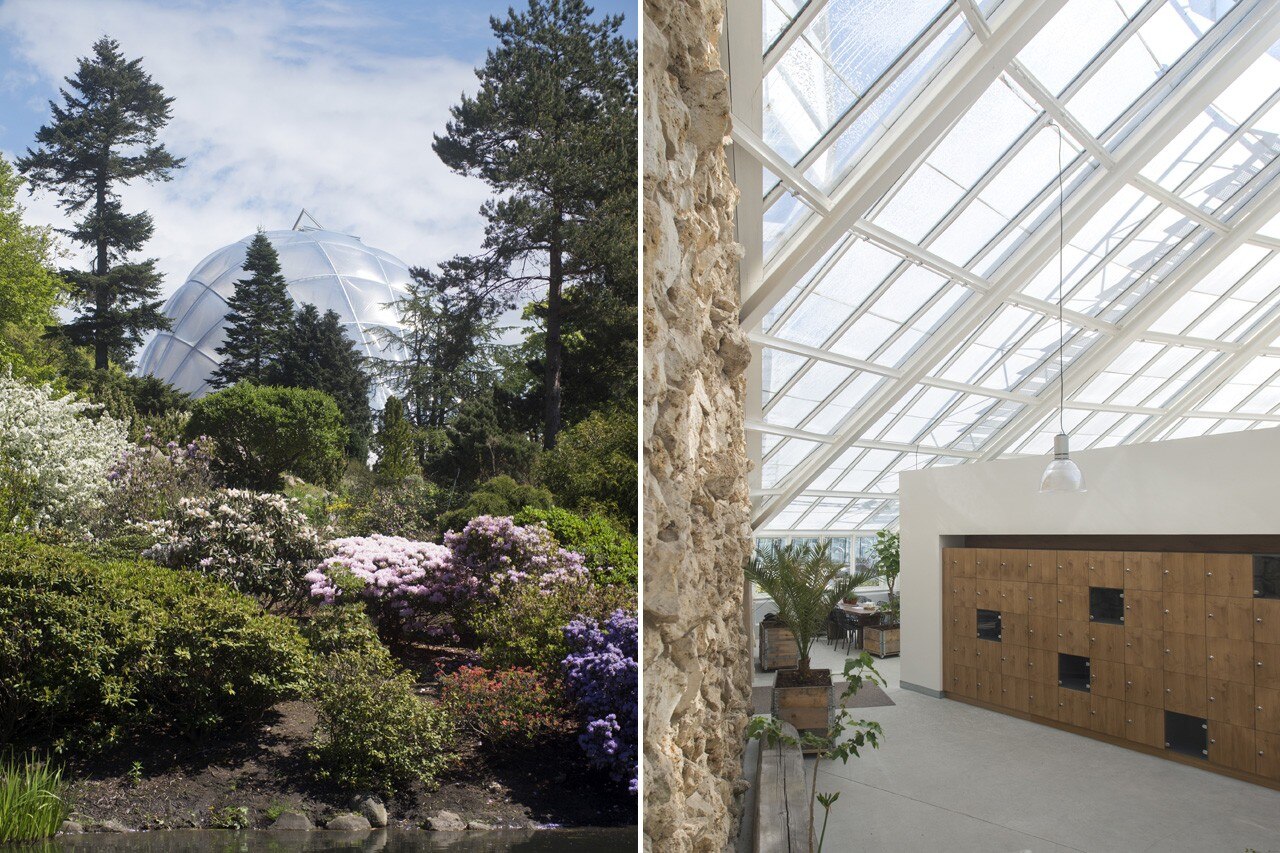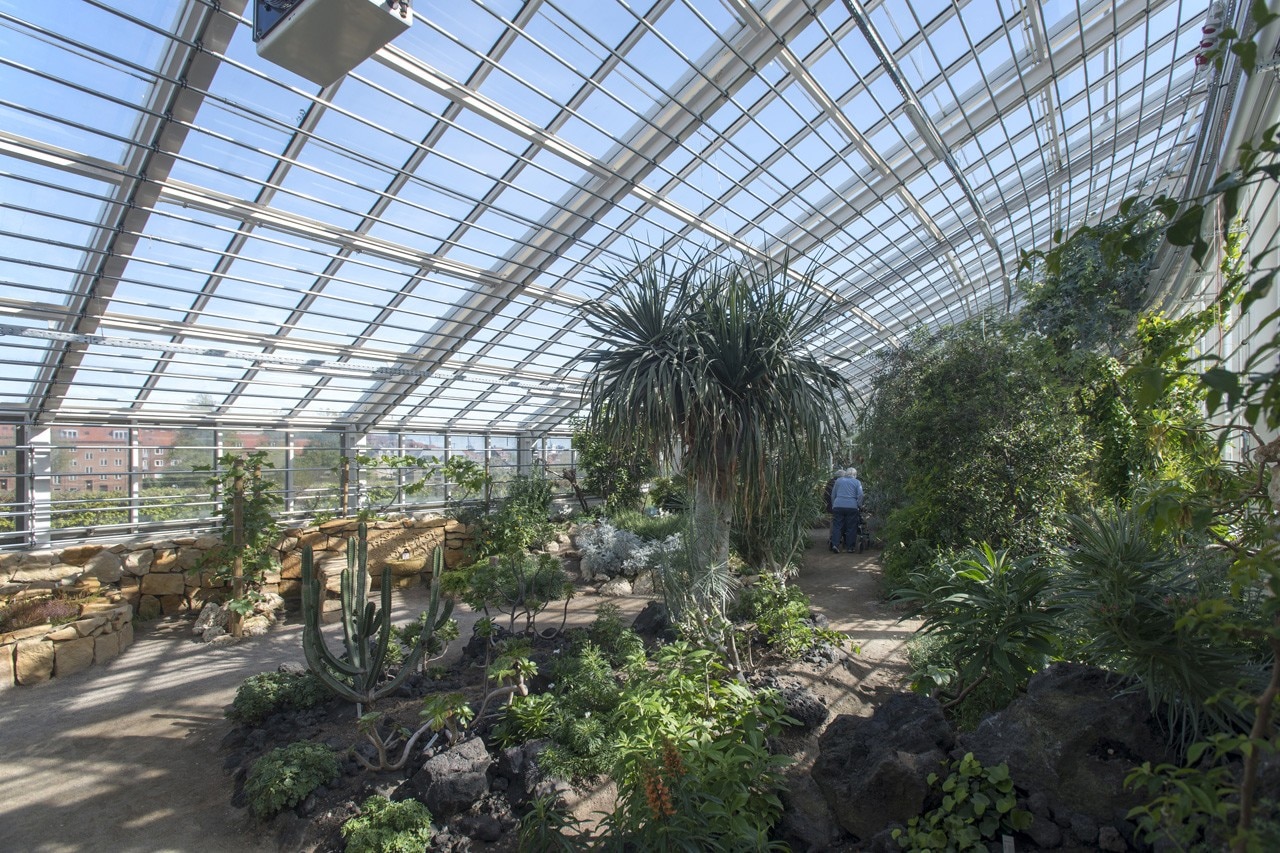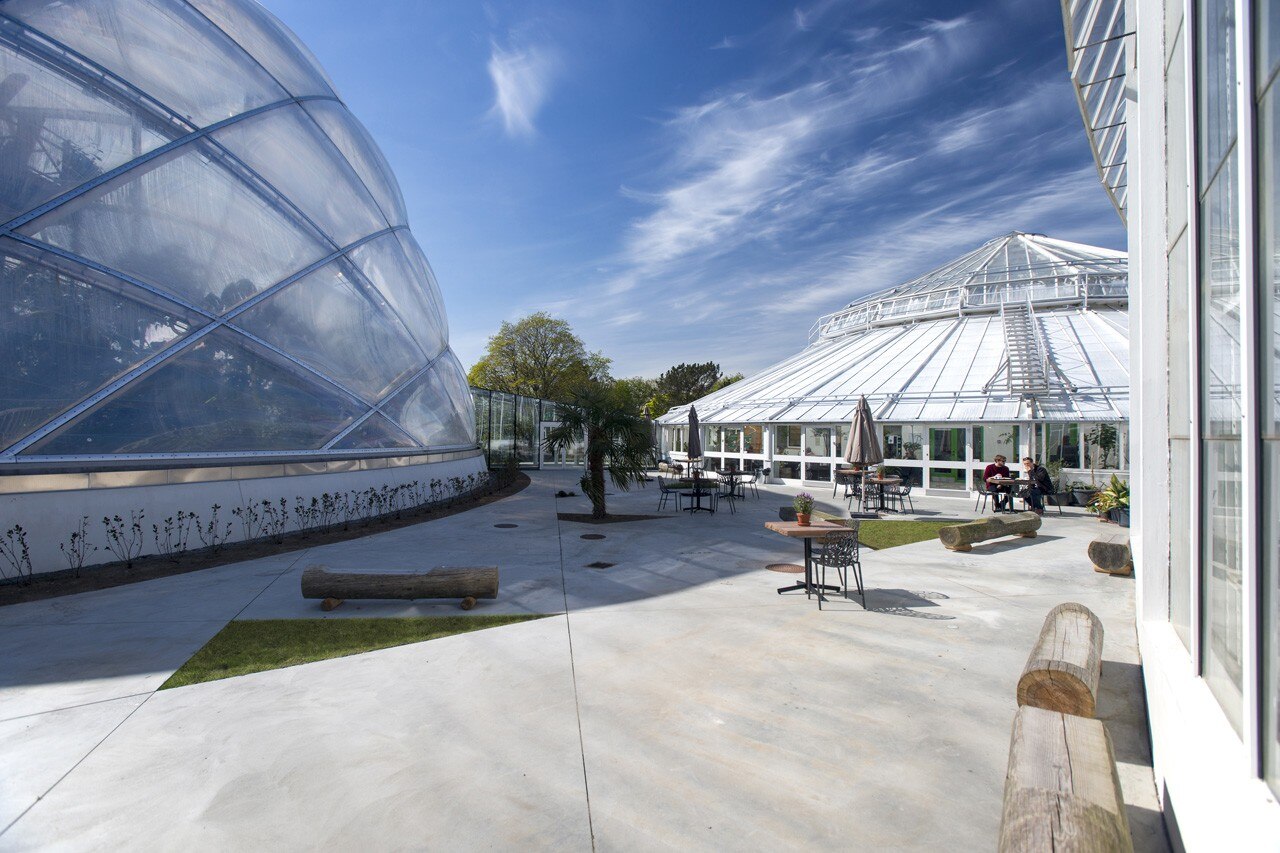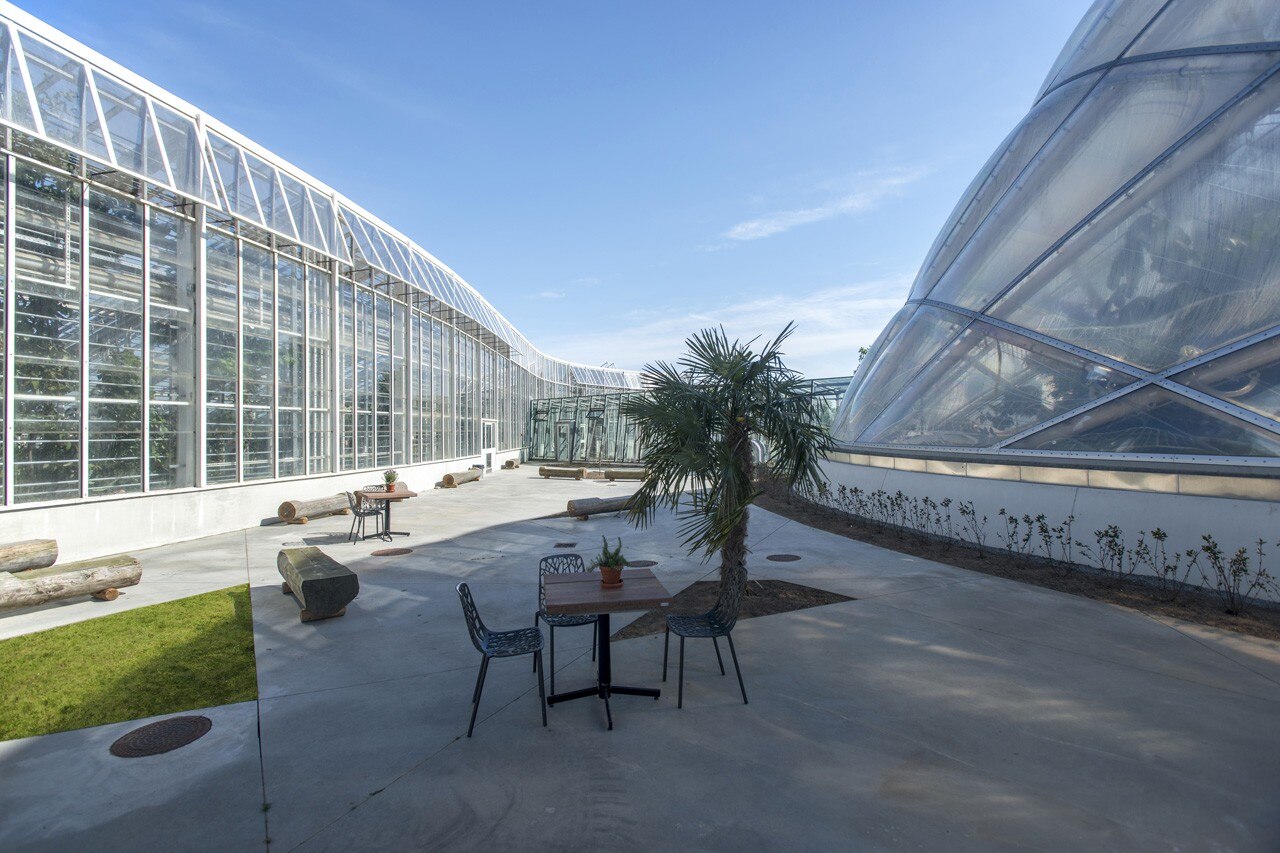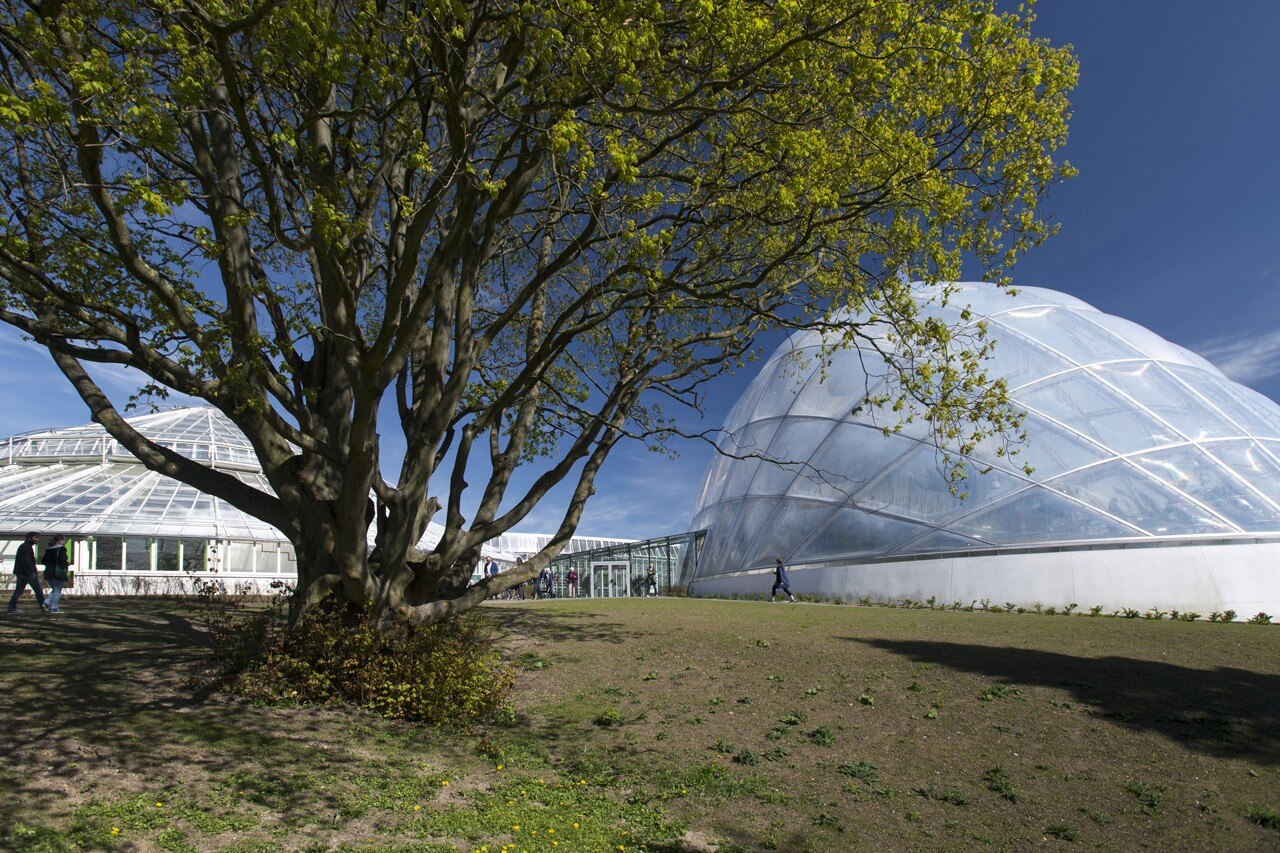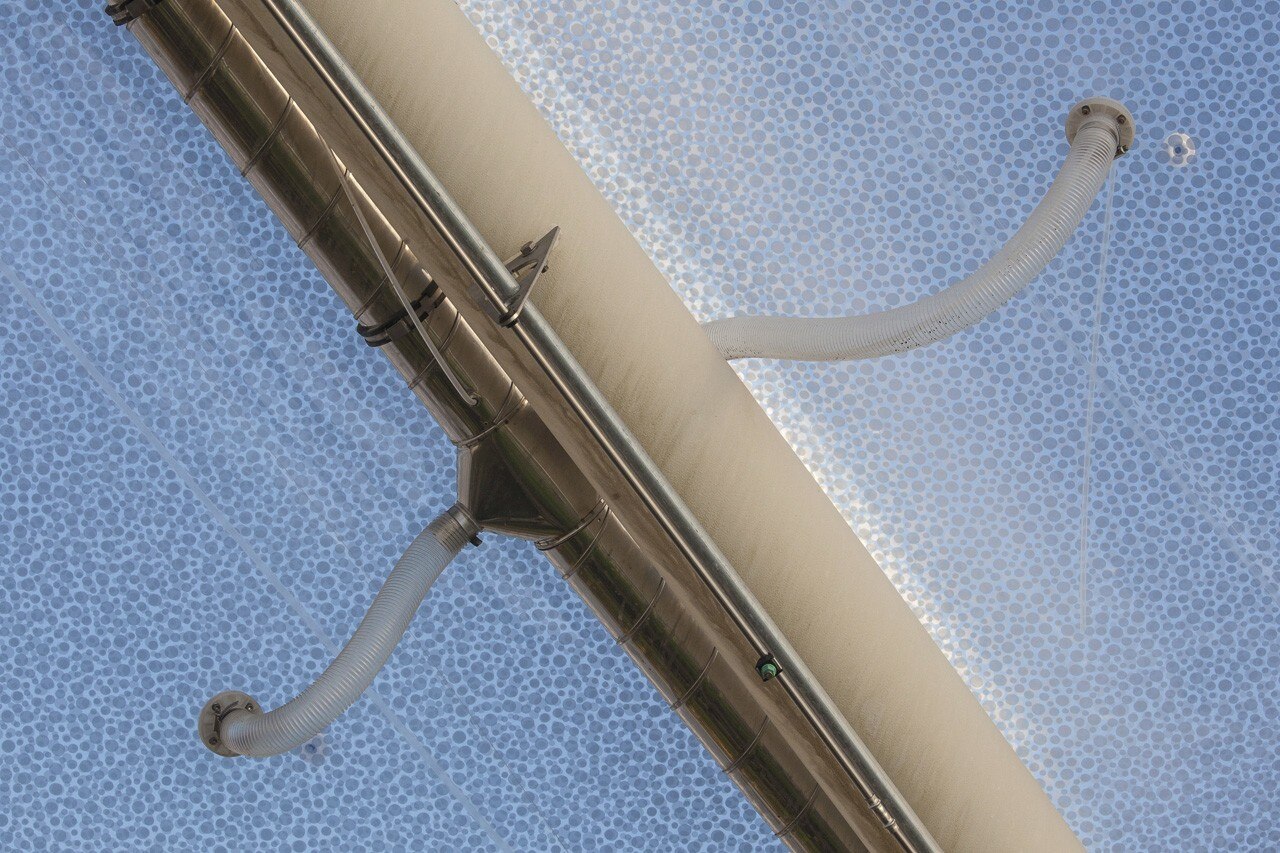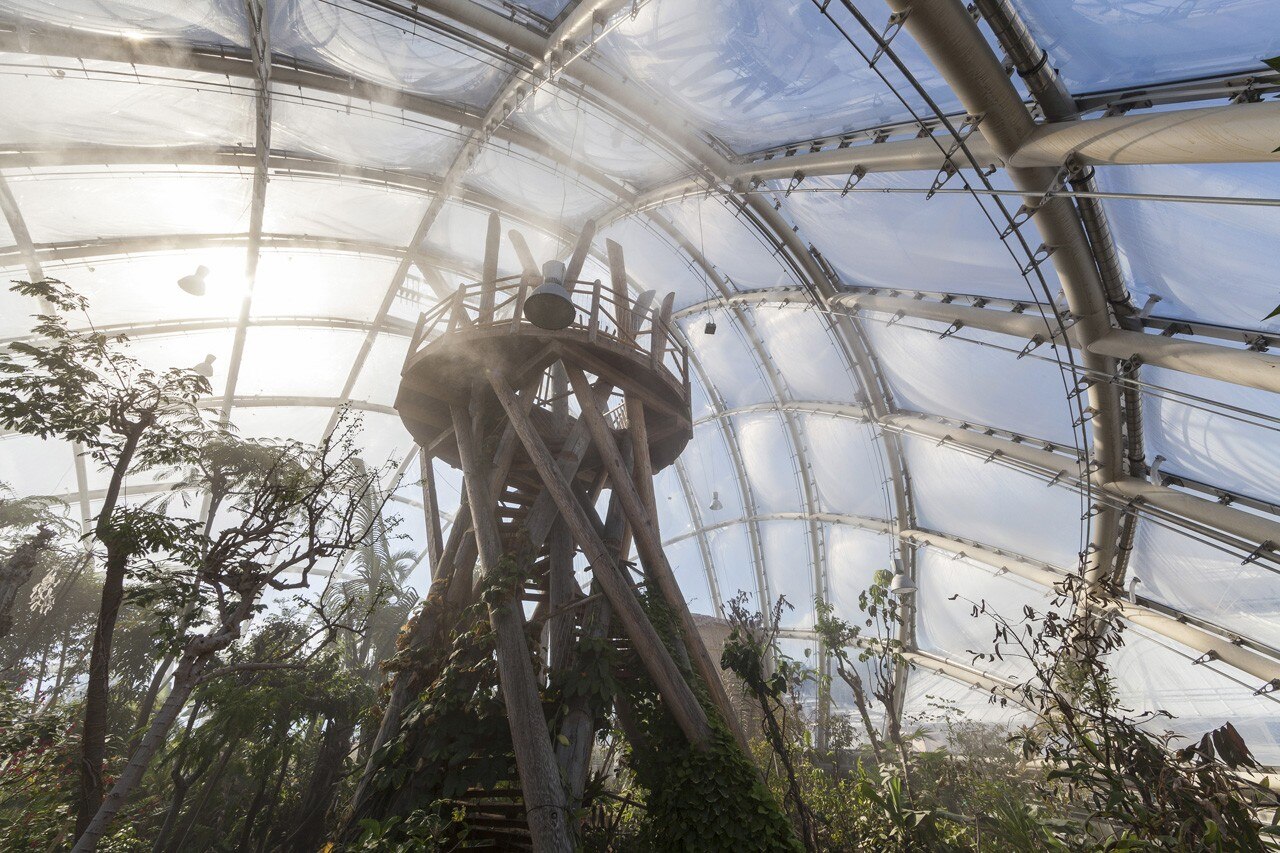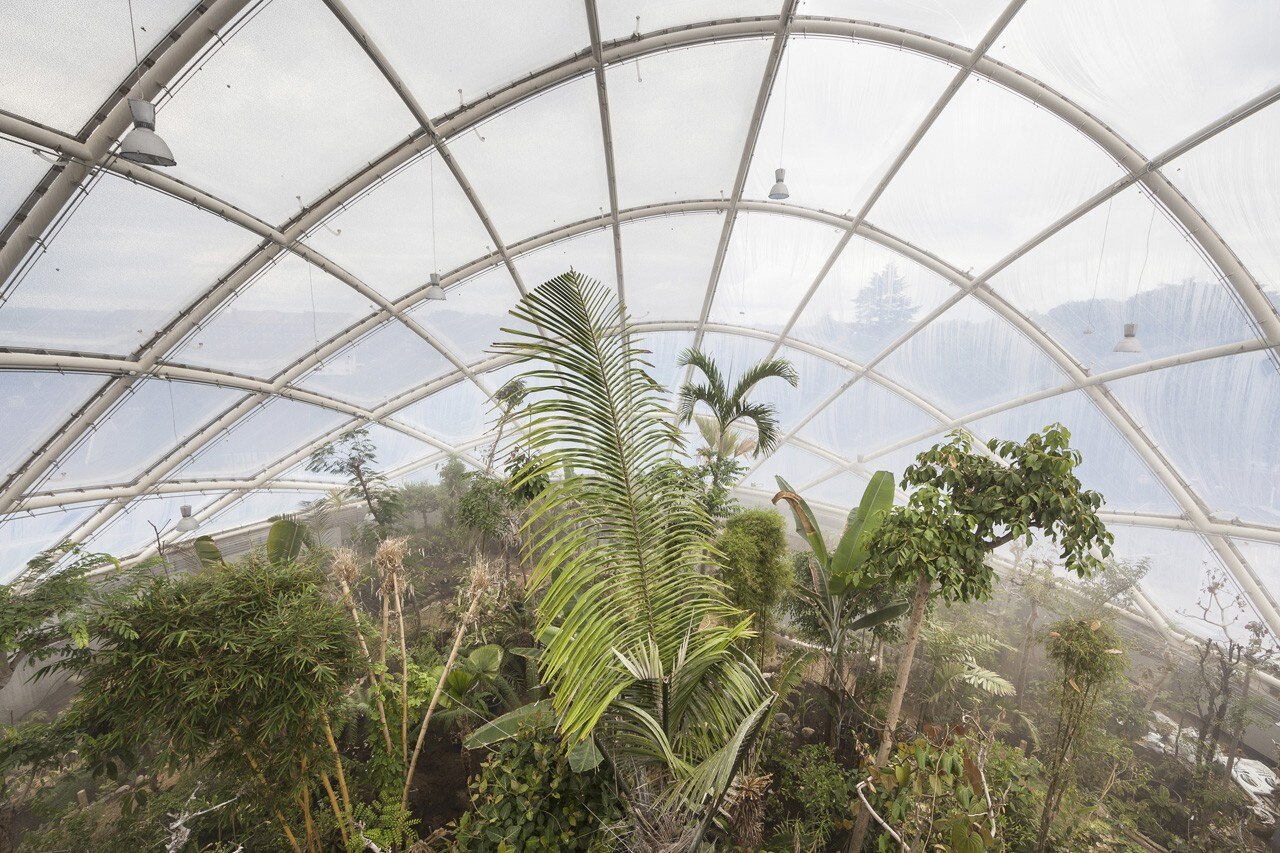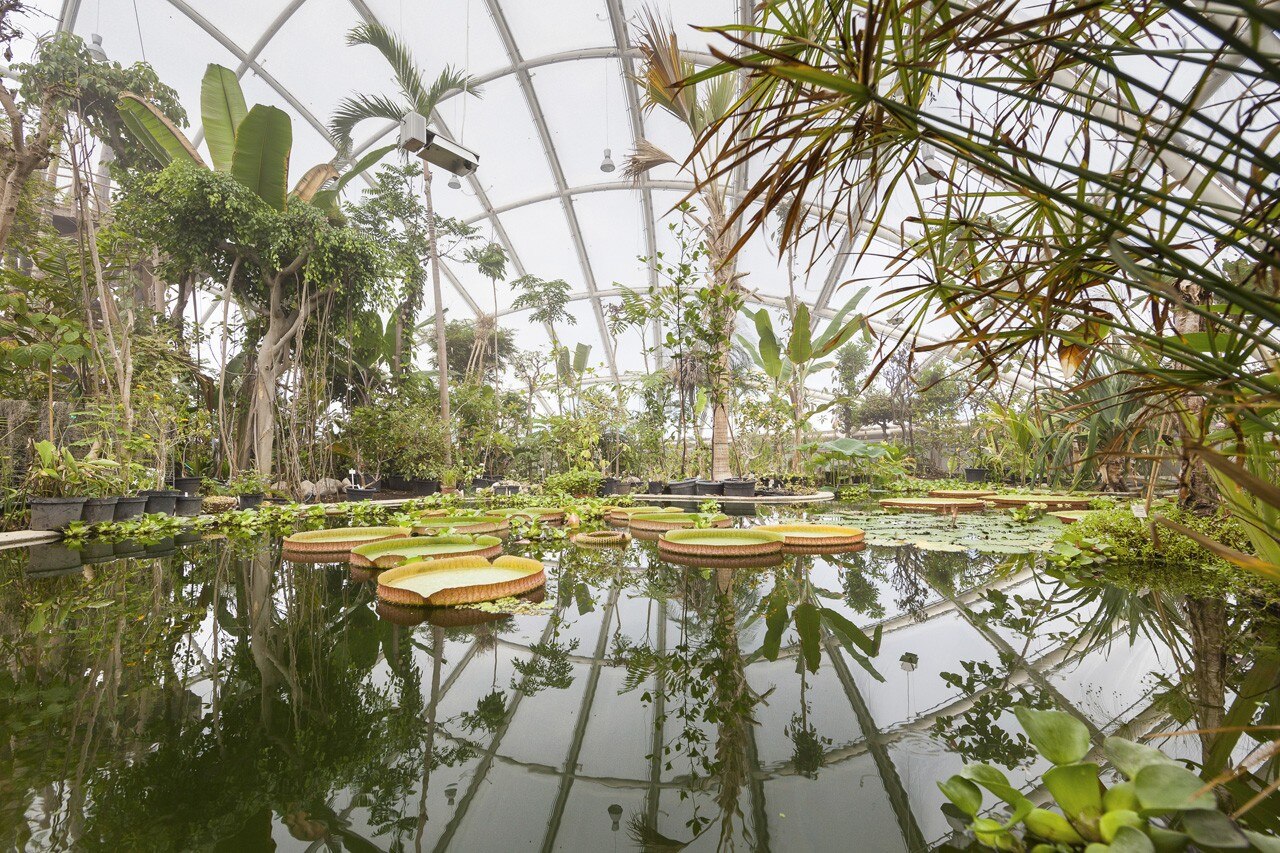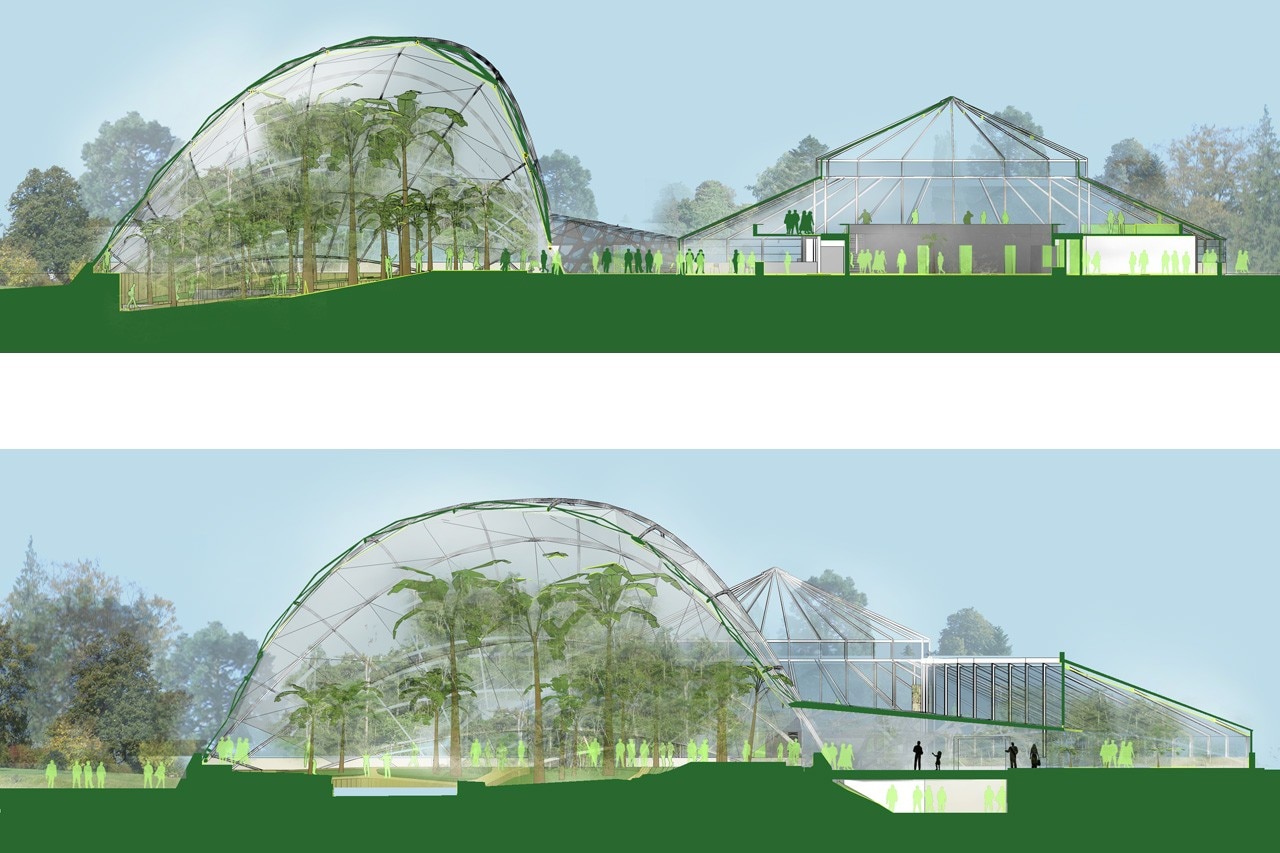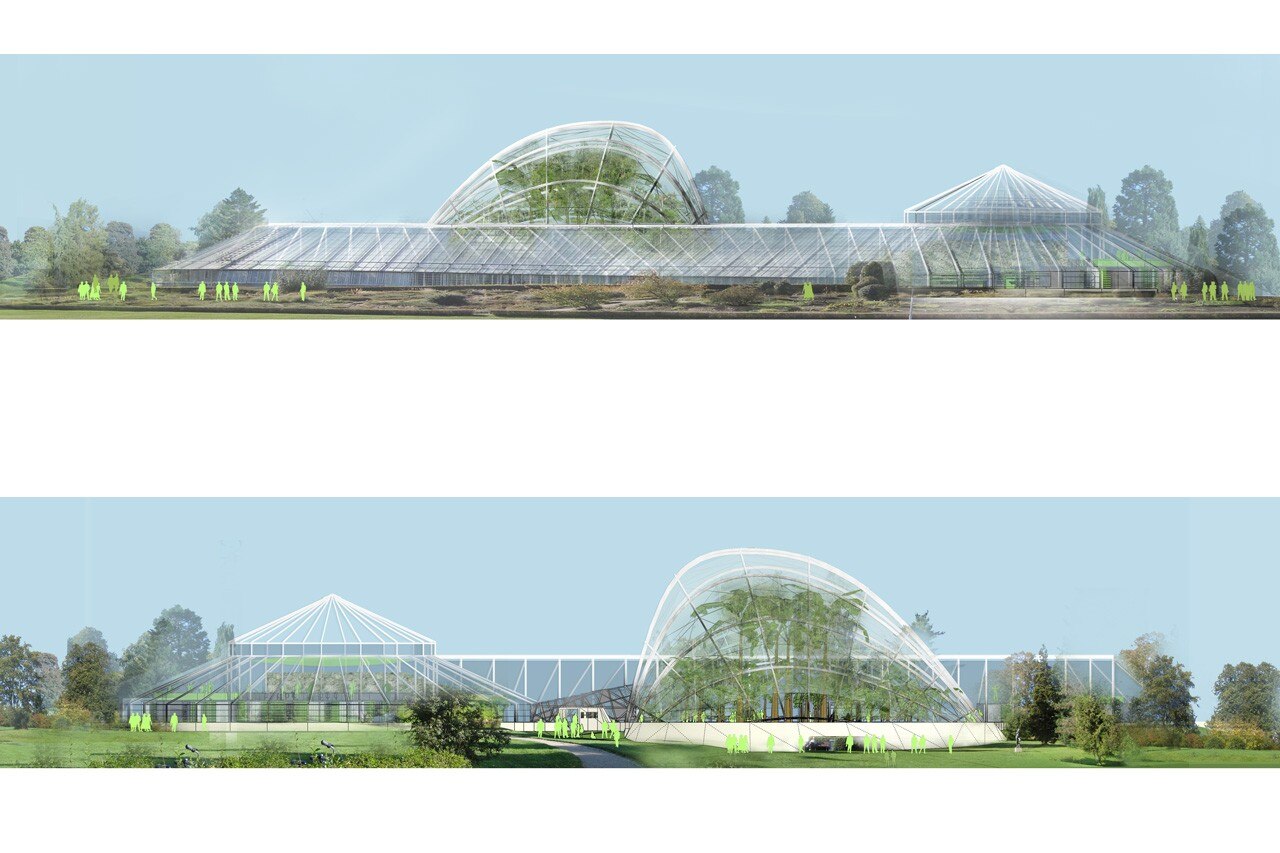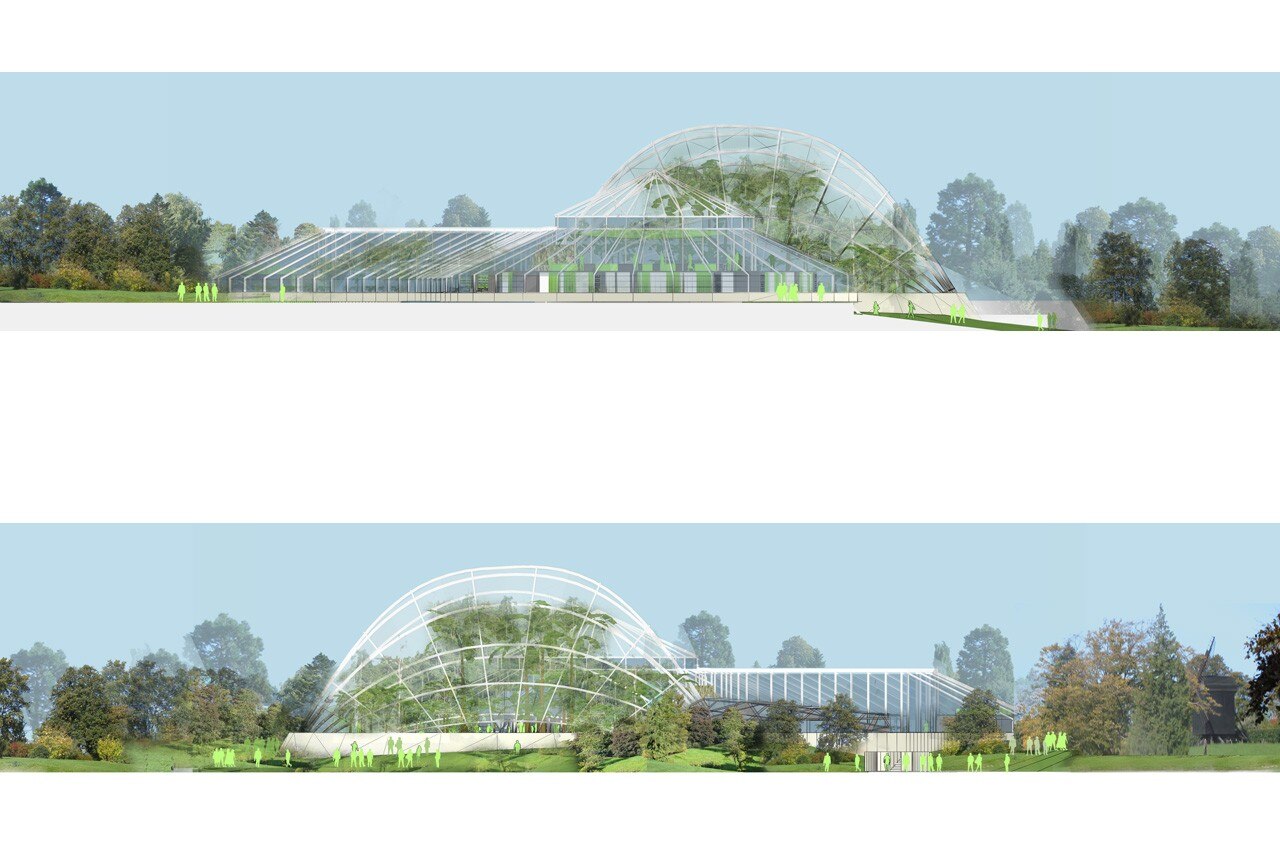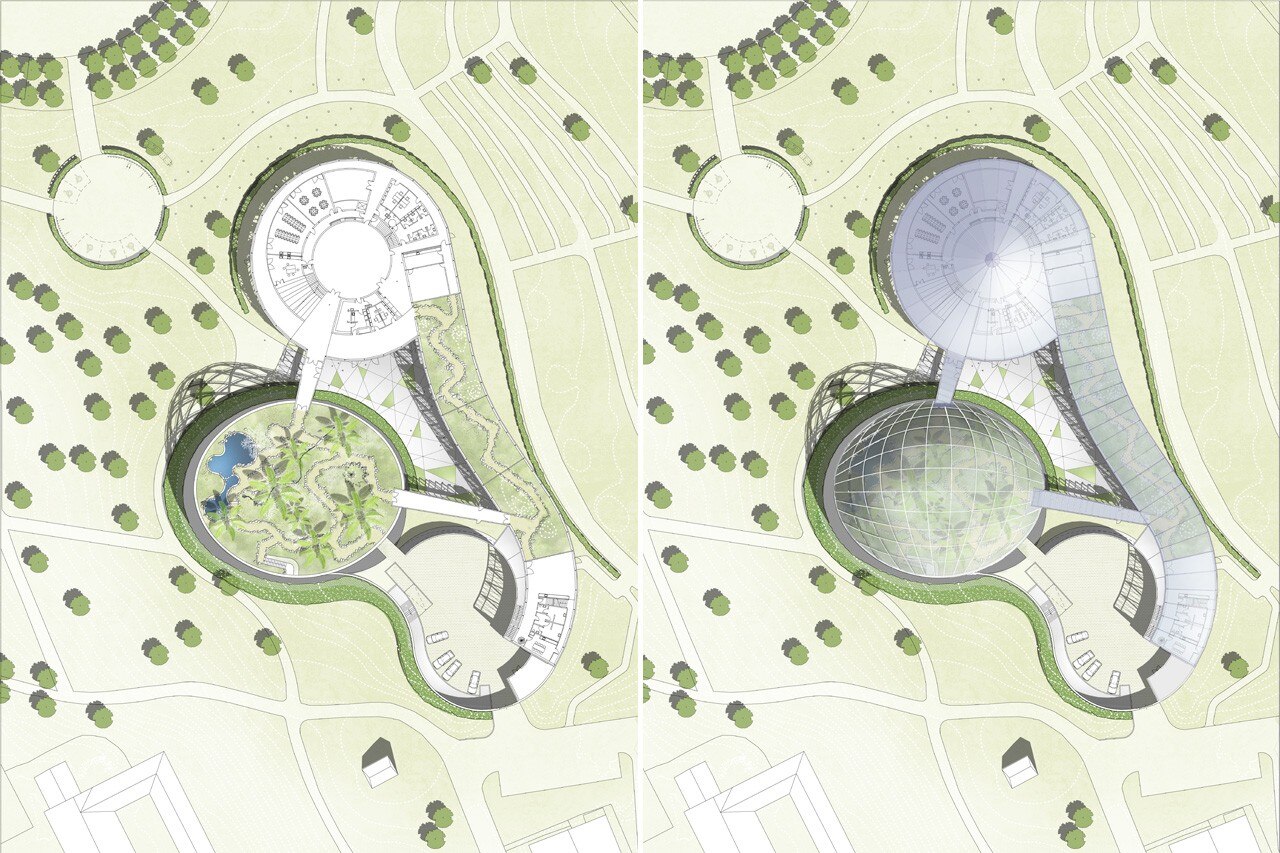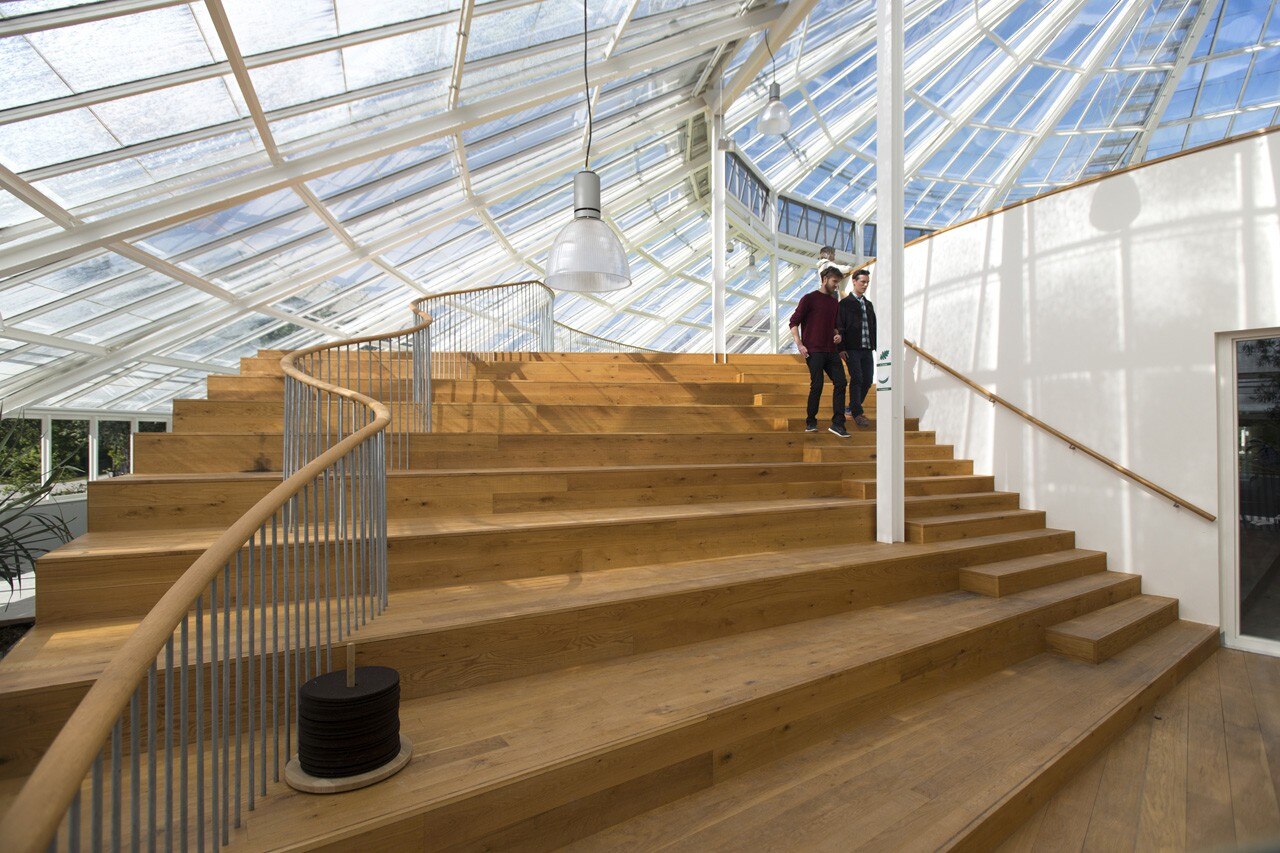 C.F. Møller Architects, Sustainable Hothouse, Botanical Gardens, Aarhus, Denmark. Photo © Julian Weyer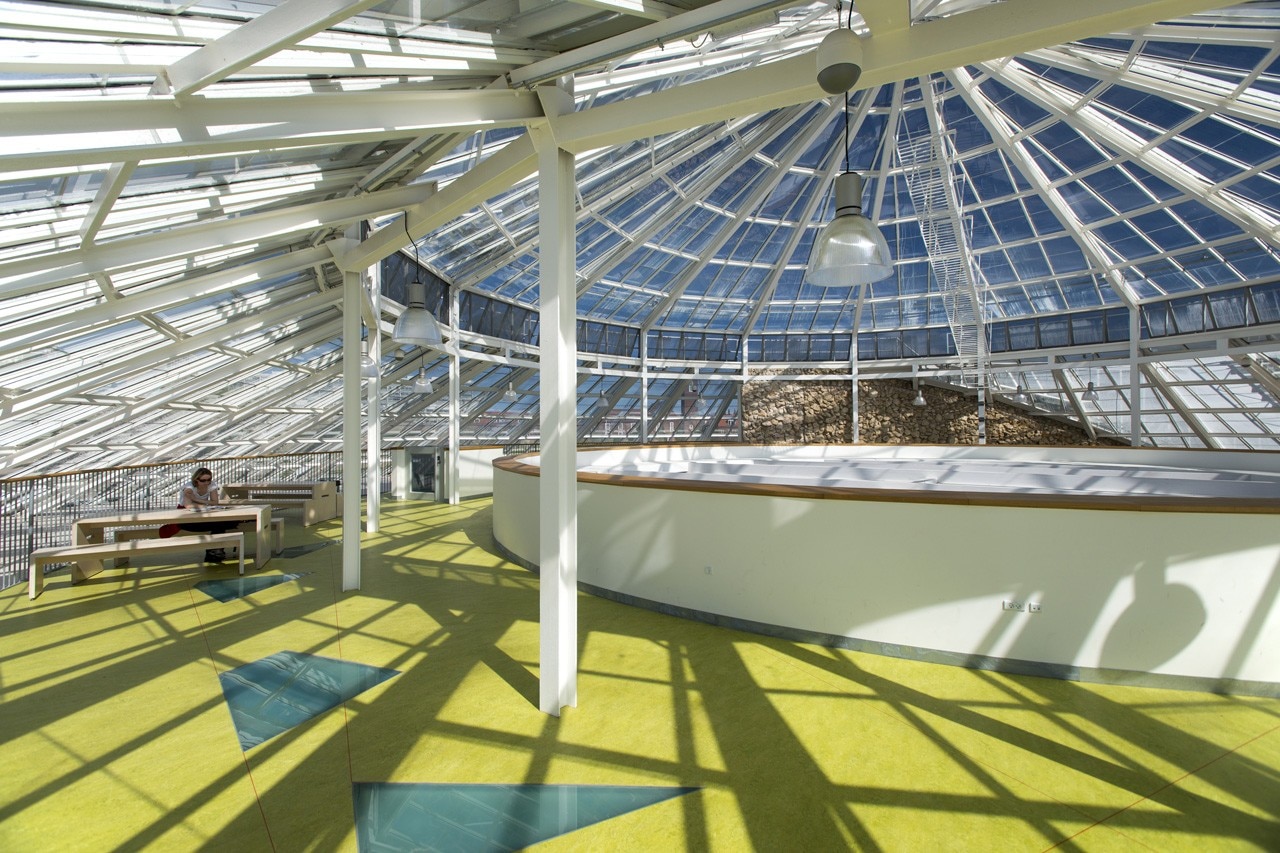 C.F. Møller Architects, Sustainable Hothouse, Botanical Gardens, Aarhus, Denmark. Photo © Julian Weyer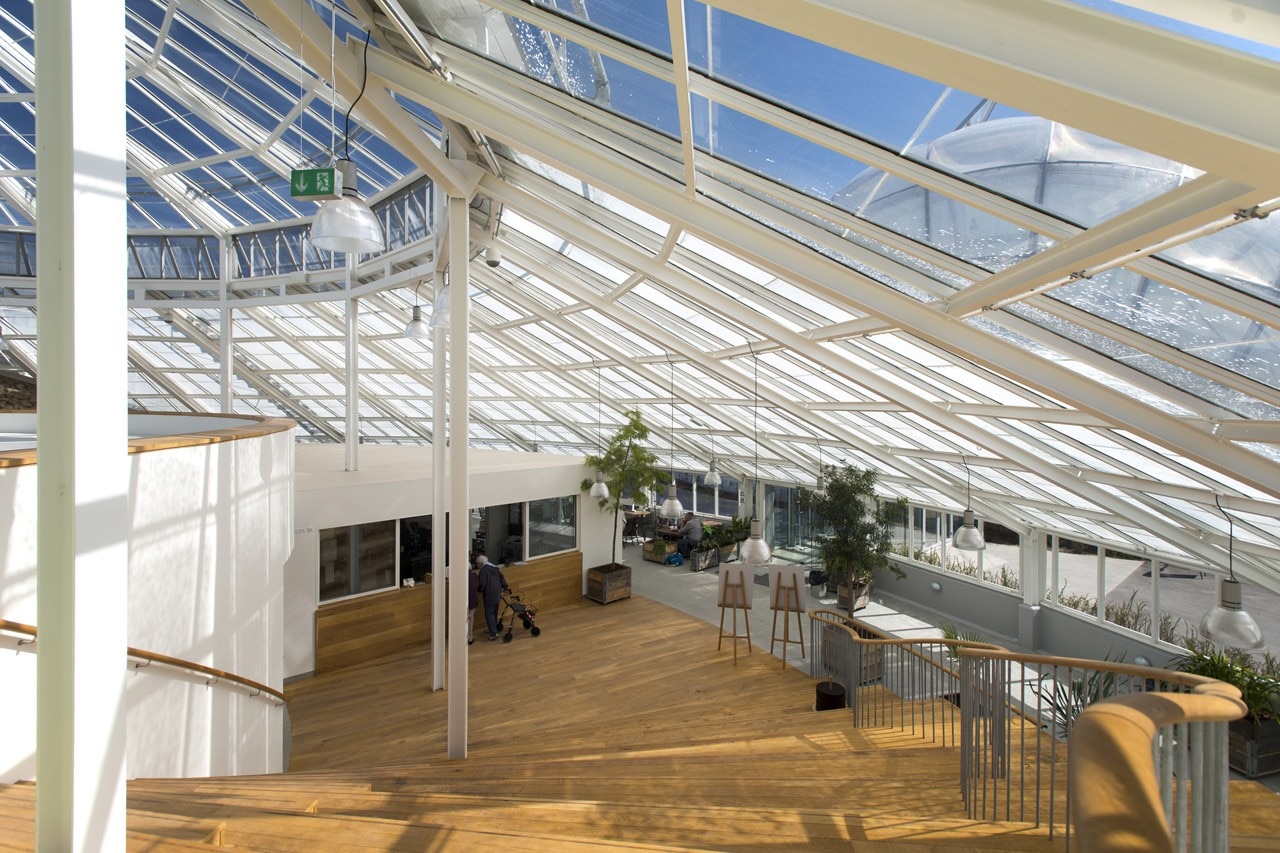 C.F. Møller Architects, Sustainable Hothouse, Botanical Gardens, Aarhus, Denmark. Photo © Julian Weyer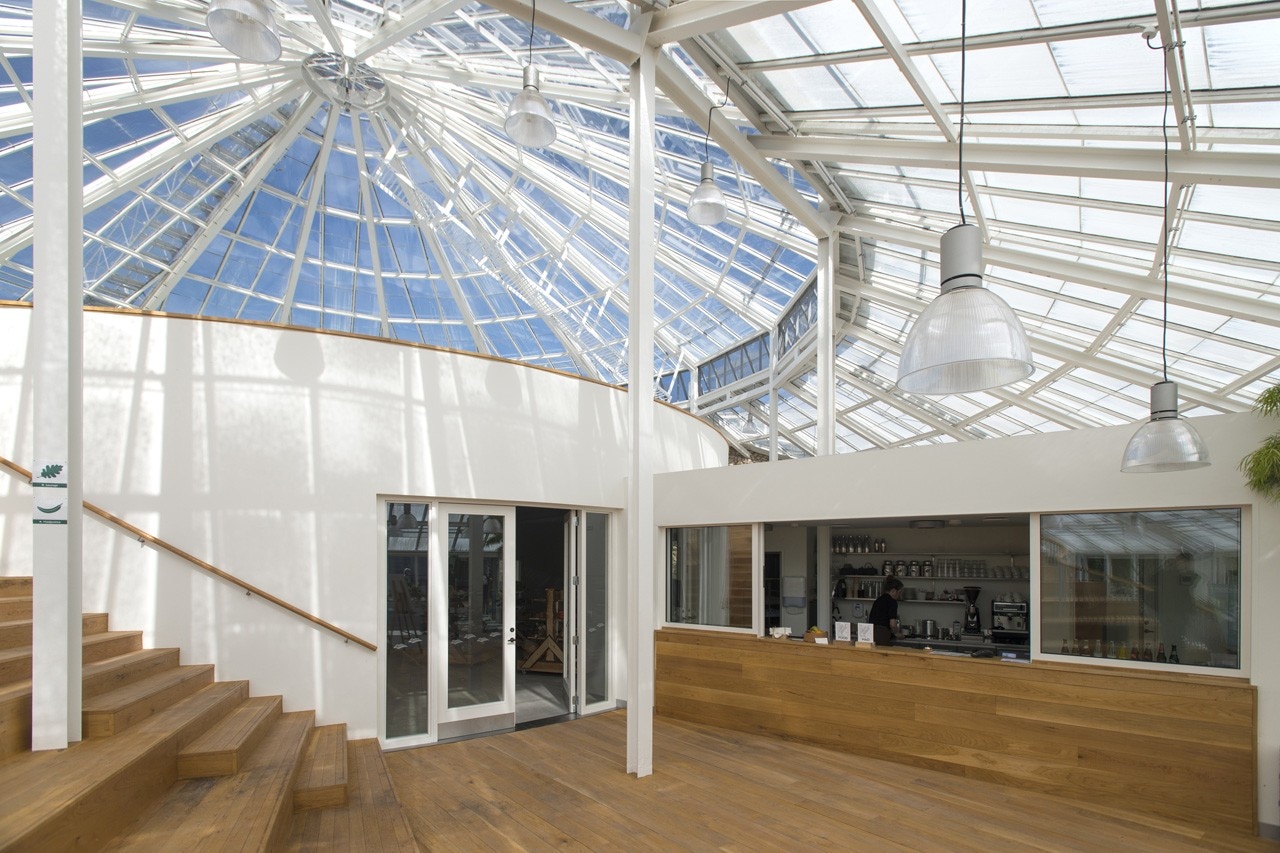 C.F. Møller Architects, Sustainable Hothouse, Botanical Gardens, Aarhus, Denmark. Photo © Julian Weyer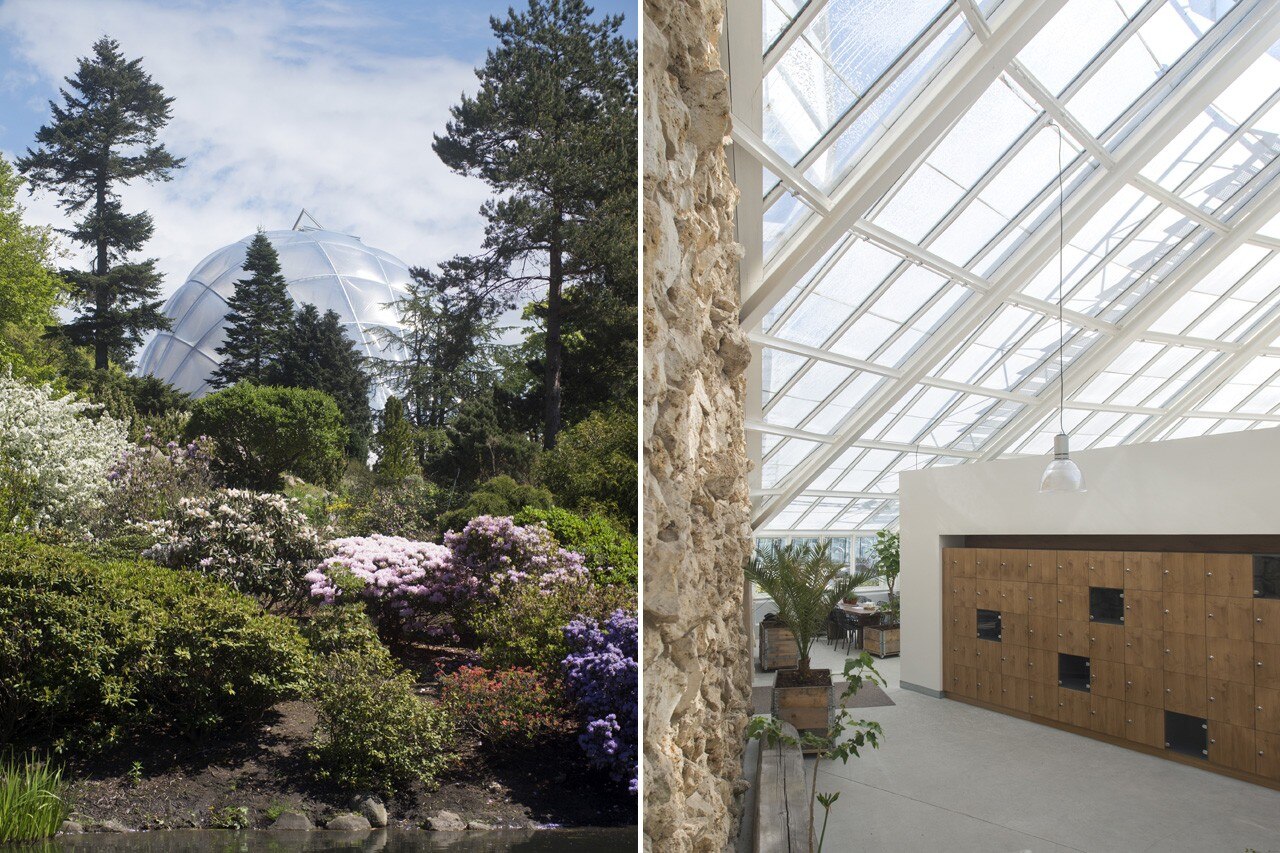 C.F. Møller Architects, Sustainable Hothouse, Botanical Gardens, Aarhus, Denmark. Photo © Julian Weyer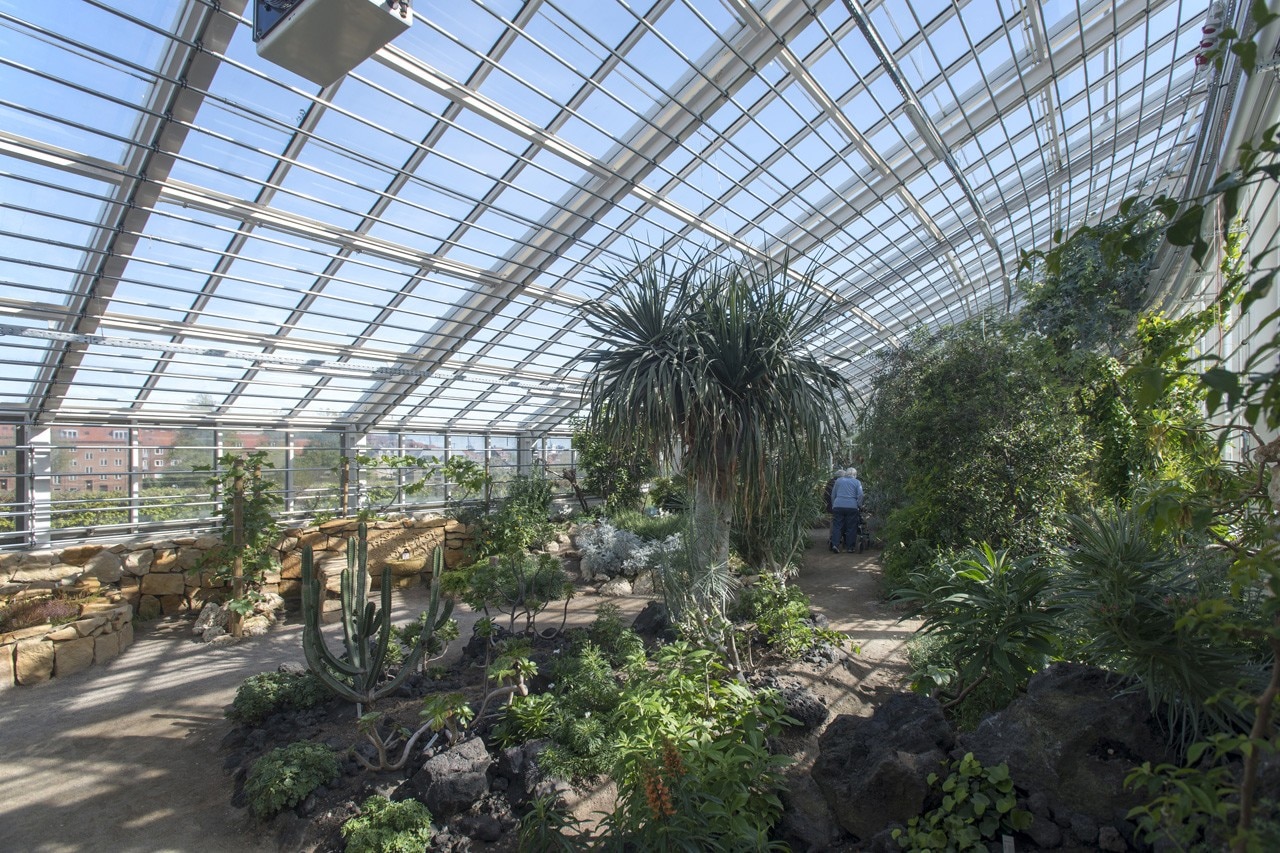 C.F. Møller Architects, Sustainable Hothouse, Botanical Gardens, Aarhus, Denmark. Photo © Julian Weyer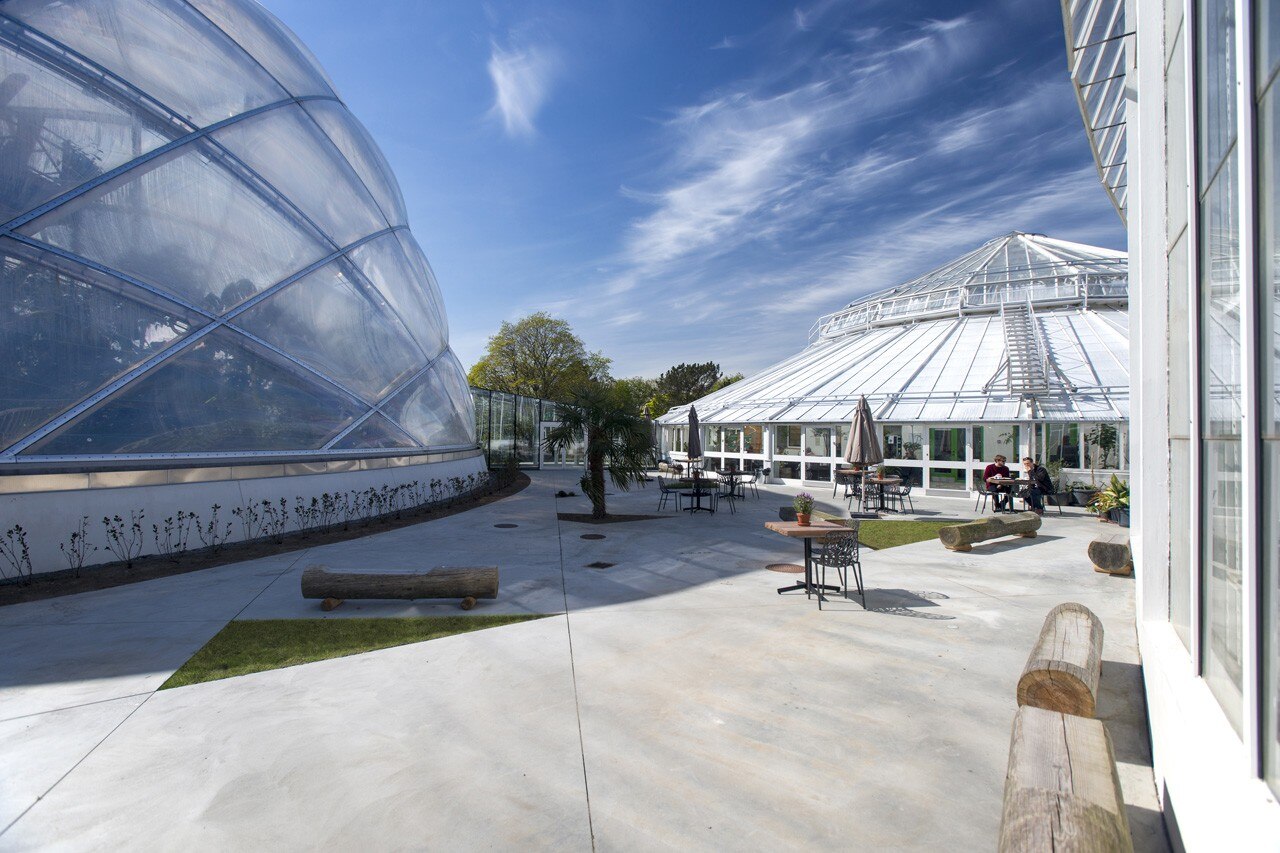 C.F. Møller Architects, Sustainable Hothouse, Botanical Gardens, Aarhus, Denmark. Photo © Julian Weyer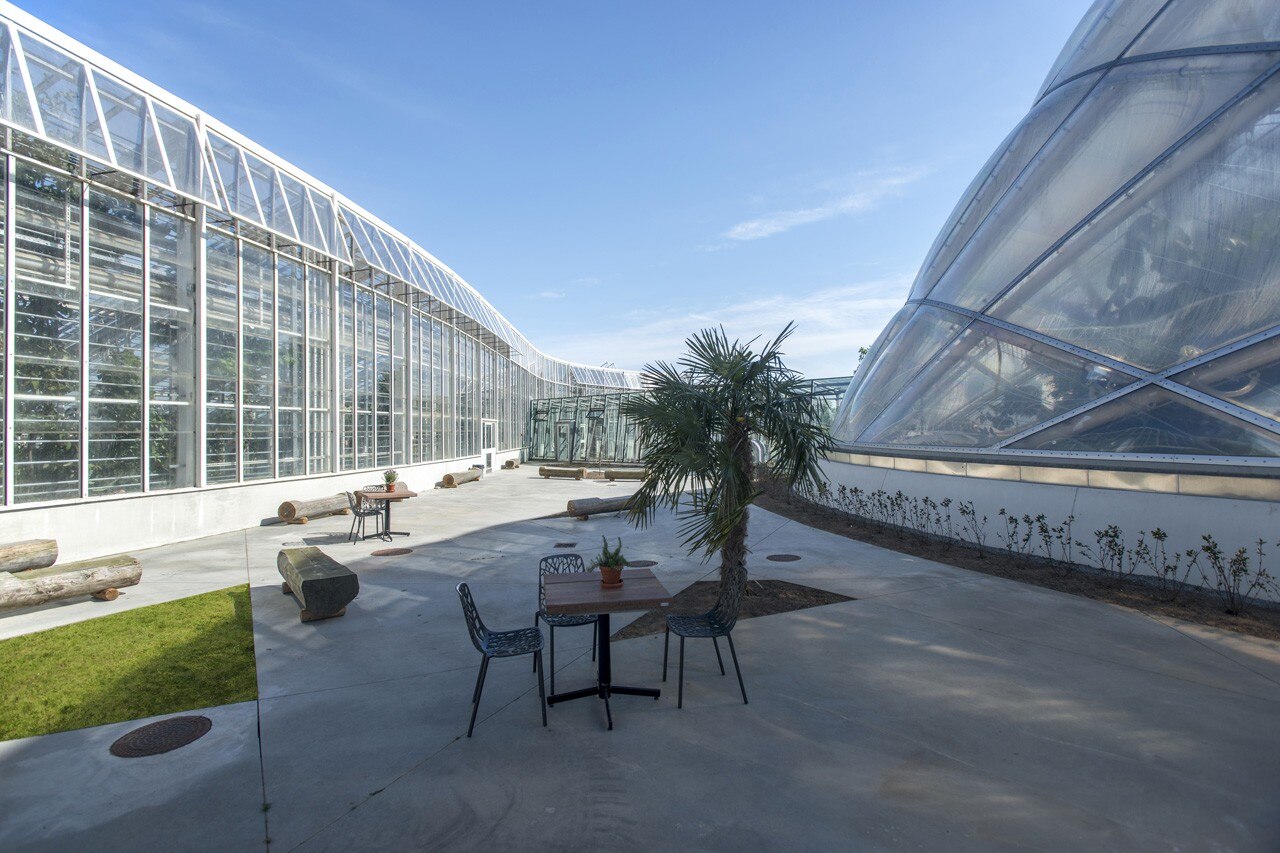 C.F. Møller Architects, Sustainable Hothouse, Botanical Gardens, Aarhus, Denmark. Photo © Julian Weyer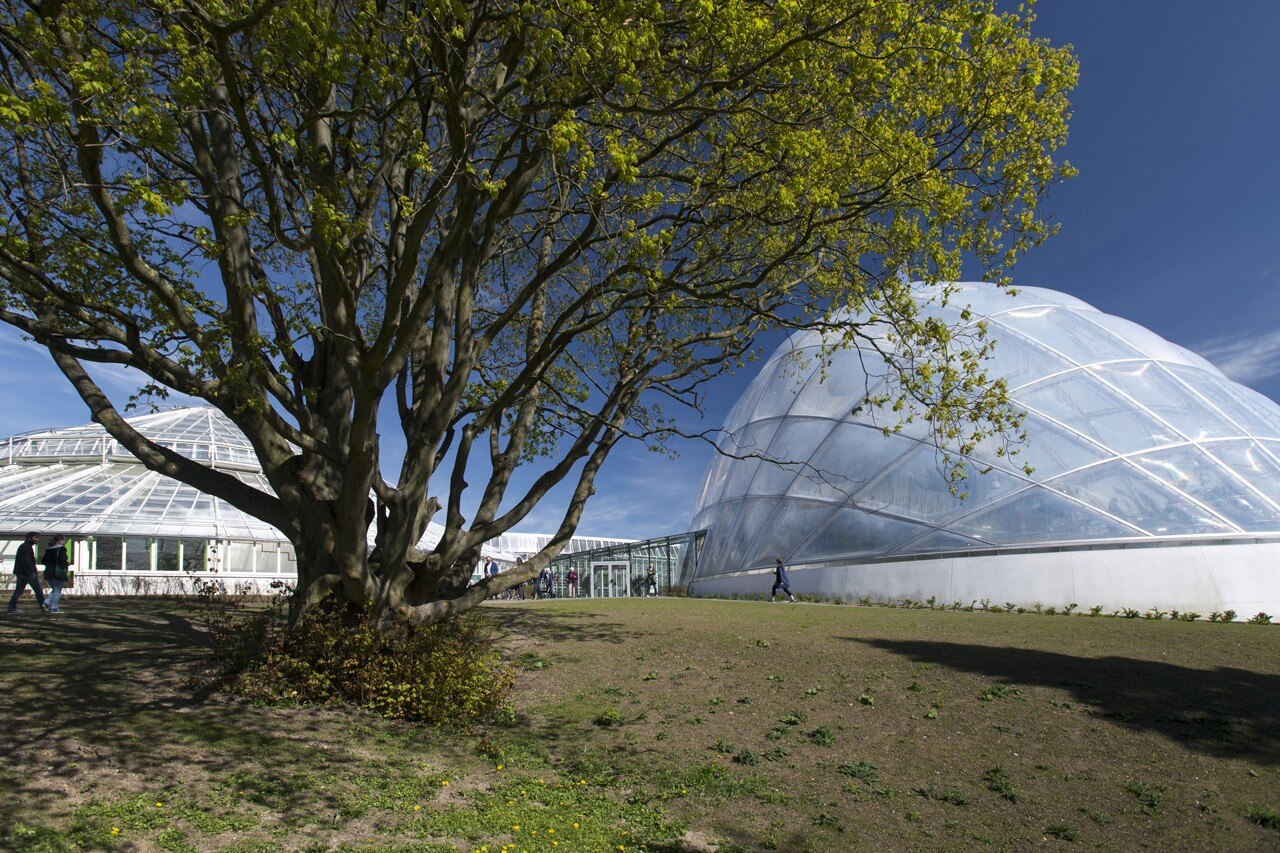 C.F. Møller Architects, Sustainable Hothouse, Botanical Gardens, Aarhus, Denmark. Photo © Julian Weyer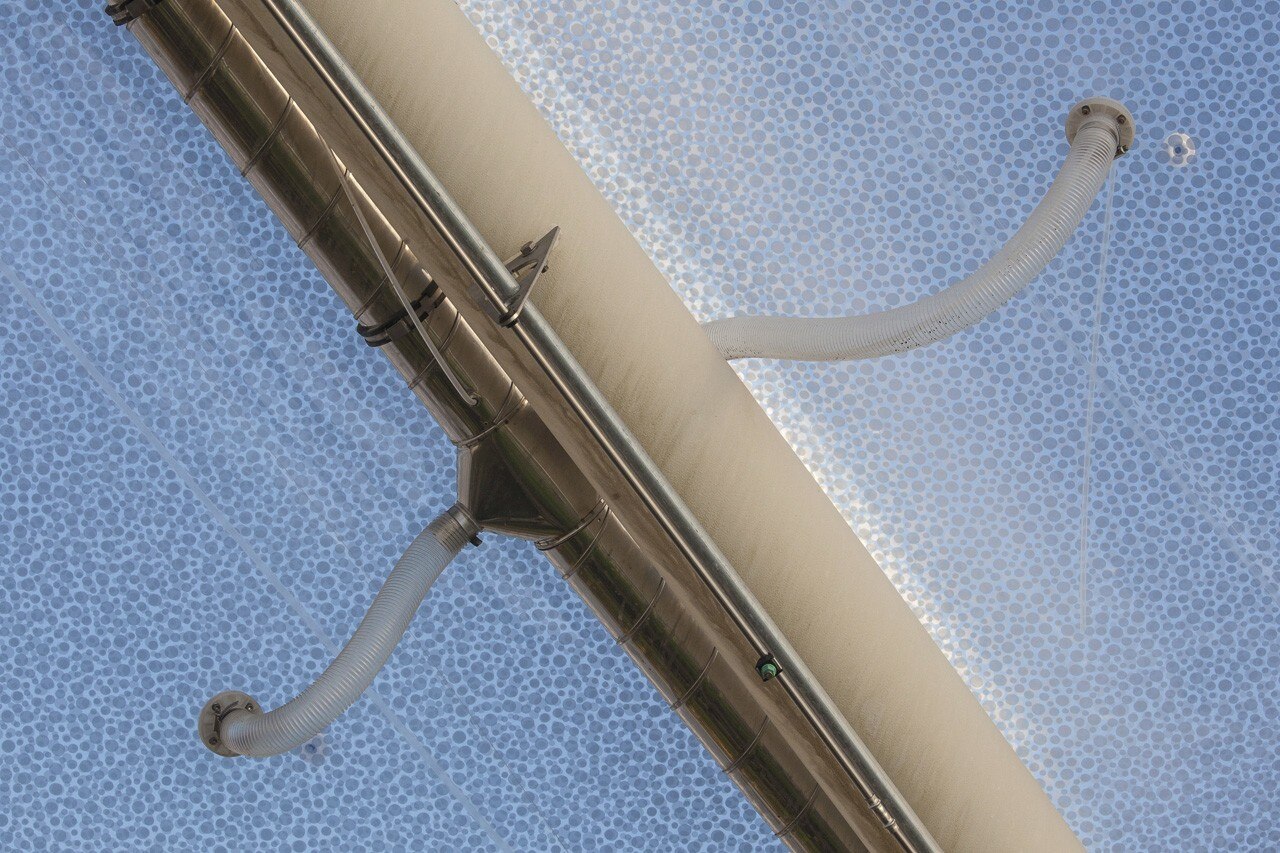 Hothouse at the Botanical Gardens, Aarhus, June 2013
C.F. Møller Architects, Sustainable Hothouse, Botanical Gardens, Aarhus, Denmark. Photo © Quintin Lake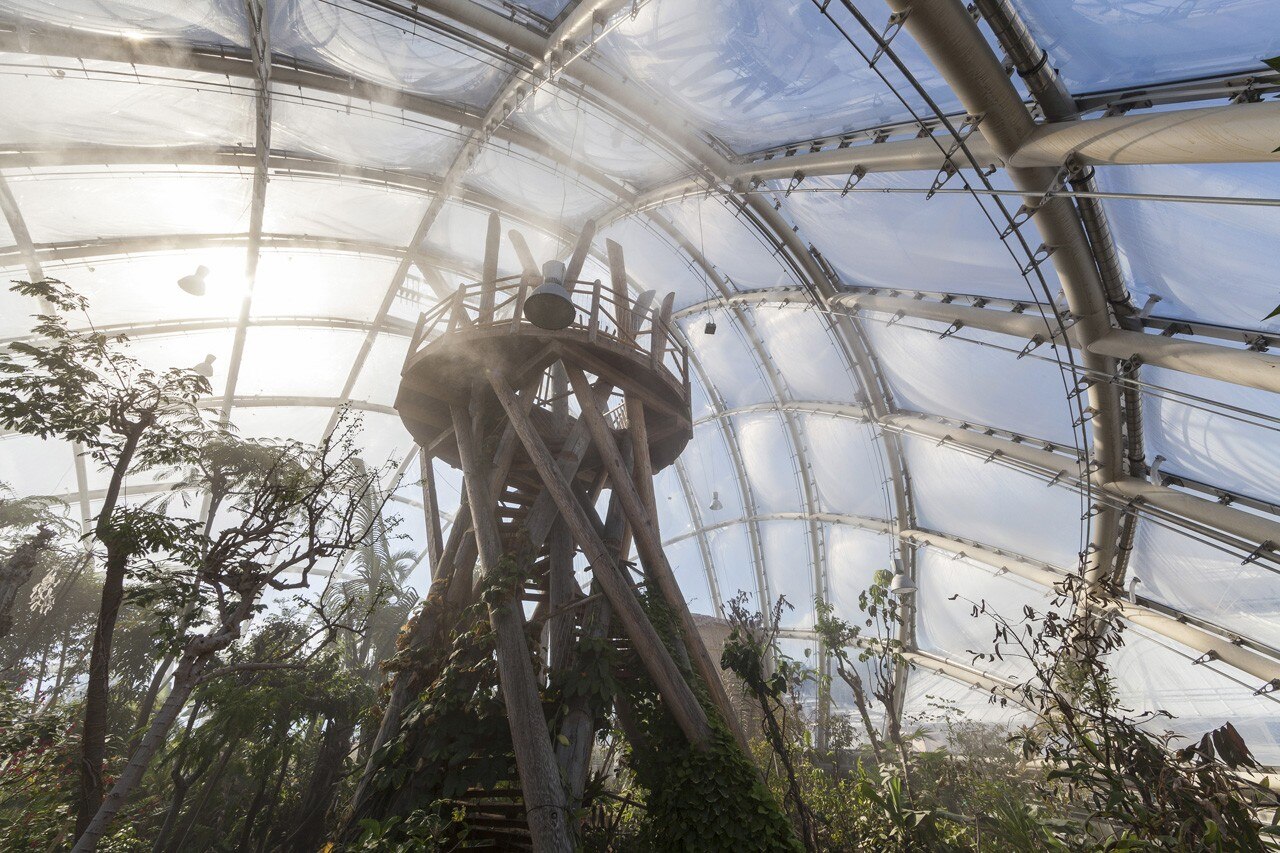 Hothouse at the Botanical Gardens, Aarhus, June 2013
C.F. Møller Architects, Sustainable Hothouse, Botanical Gardens, Aarhus, Denmark. Photo © Quintin Lake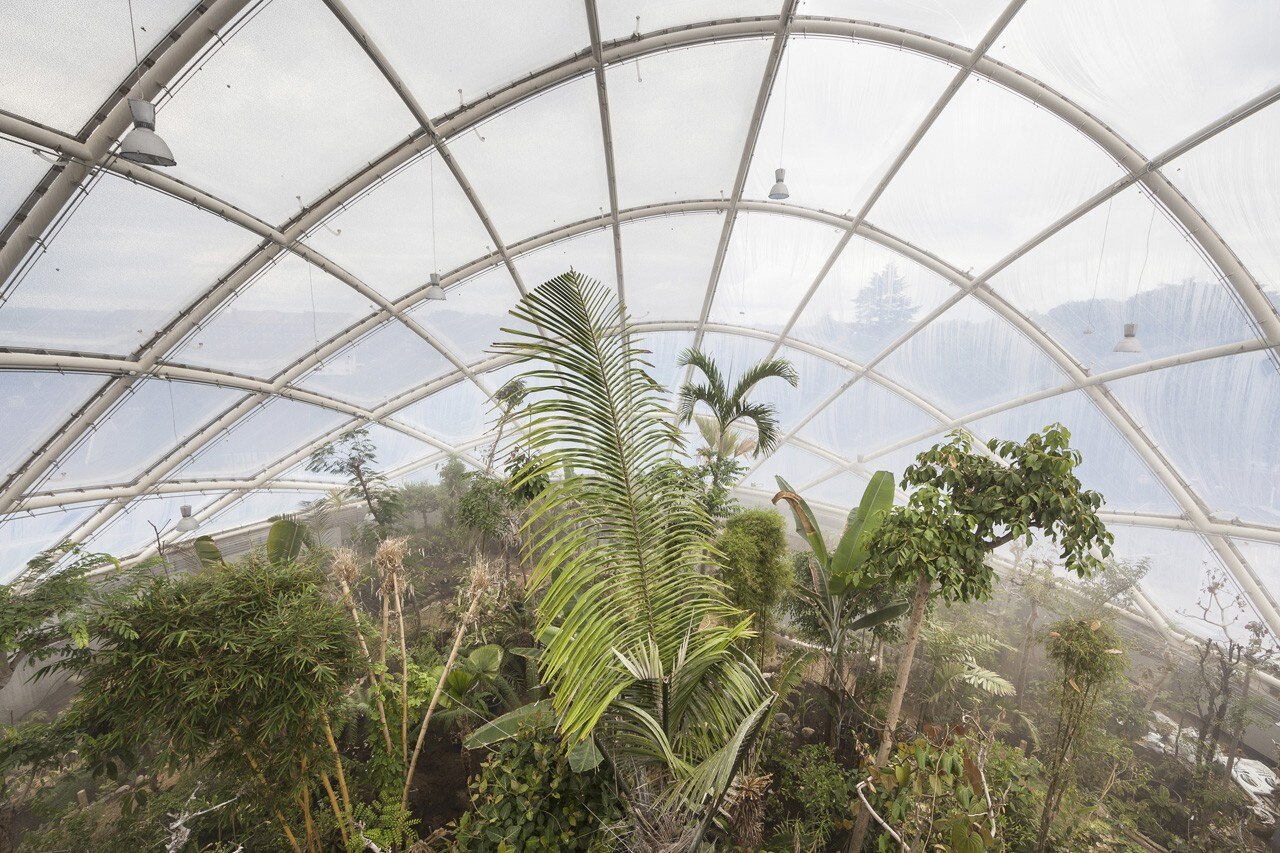 Hothouse at the Botanical Gardens, Aarhus, June 2013
C.F. Møller Architects, Sustainable Hothouse, Botanical Gardens, Aarhus, Denmark. Photo © Quintin Lake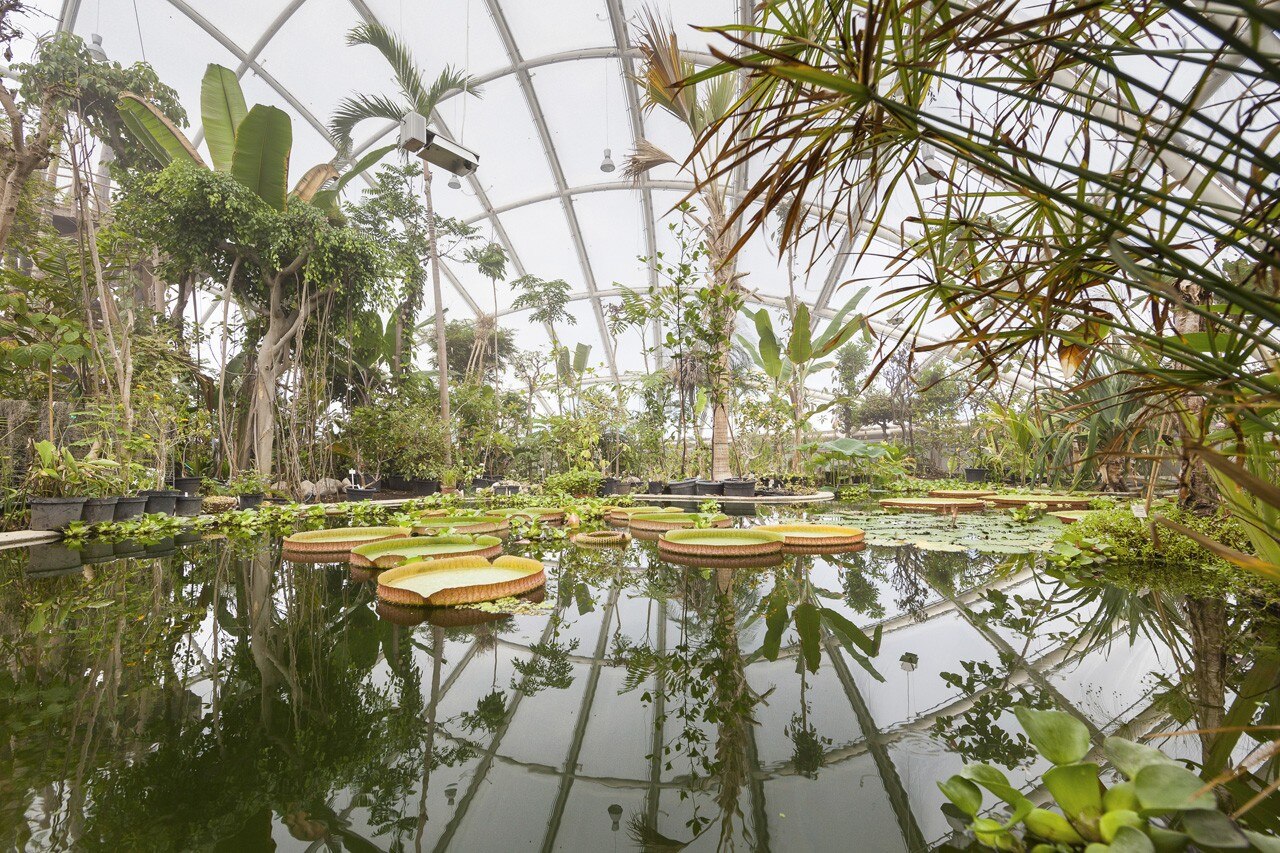 Hothouse at the Botanical Gardens, Aarhus, June 2013
C.F. Møller Architects, Sustainable Hothouse, Botanical Gardens, Aarhus, Denmark. Photo © Quintin Lake
Hothouse at the Botanical Gardens, Aarhus, June 2013
C.F. Møller Architects, Sustainable Hothouse, Botanical Gardens, Aarhus, Denmark. Photo © Quintin Lake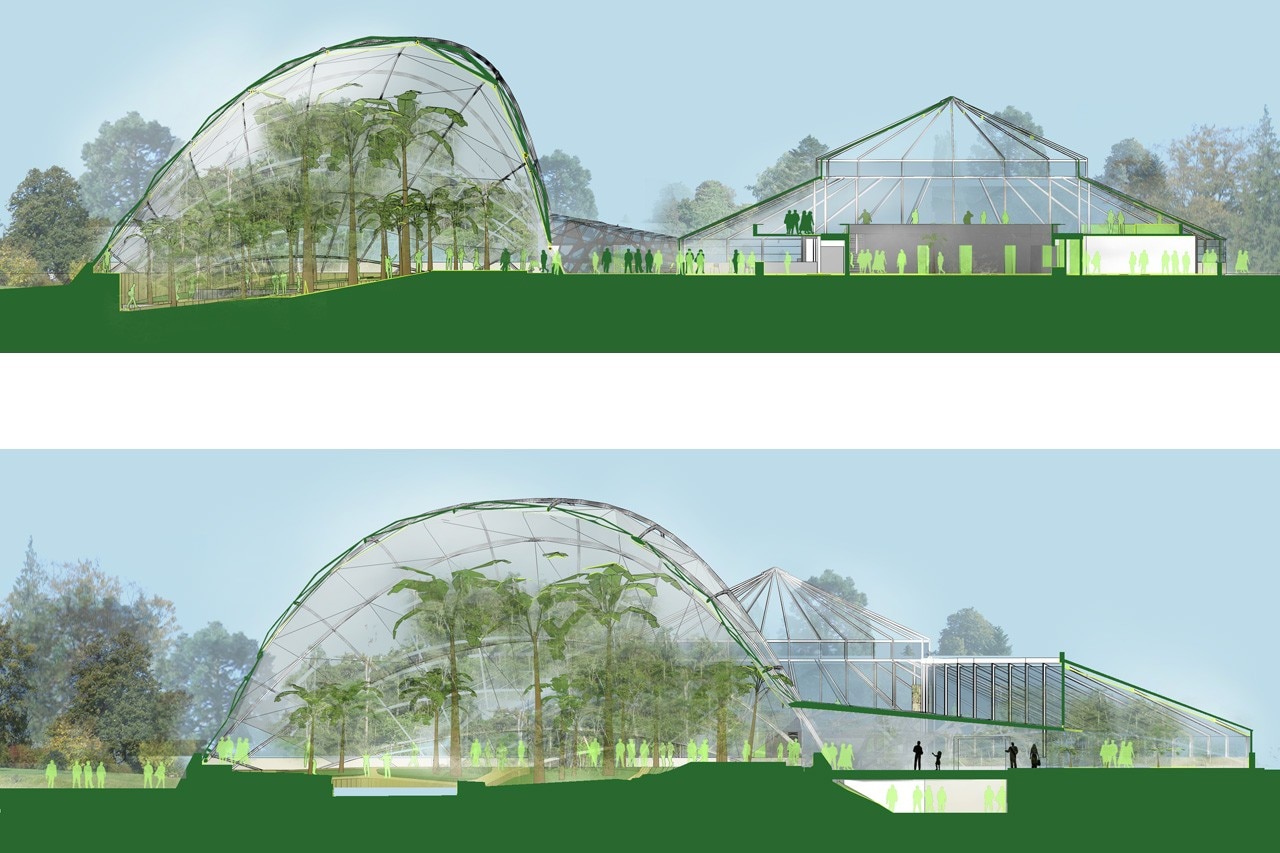 C.F. Møller Architects, Sustainable Hothouse, Botanical Gardens, Aarhus, Denmark. Sections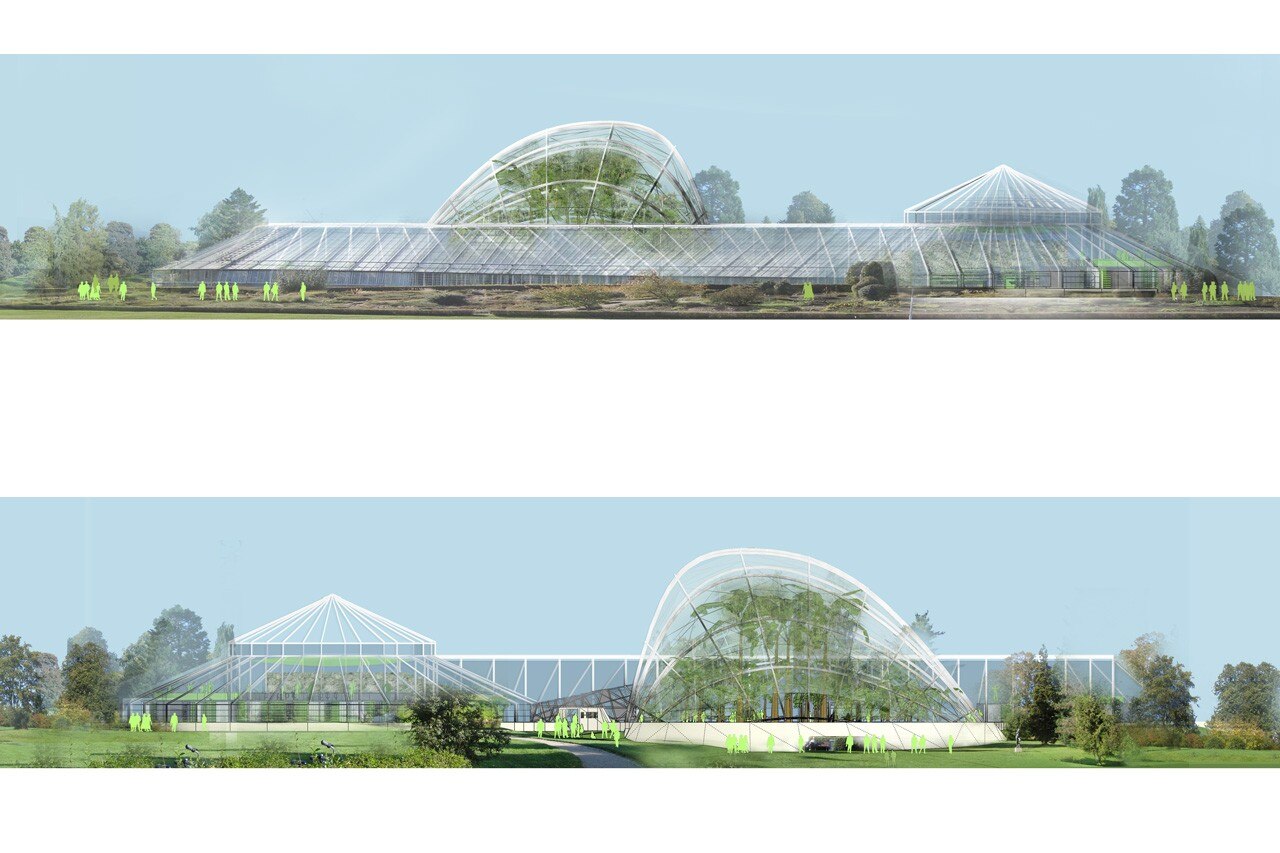 C.F. Møller Architects, Sustainable Hothouse, Botanical Gardens, Aarhus, Denmark. Elevations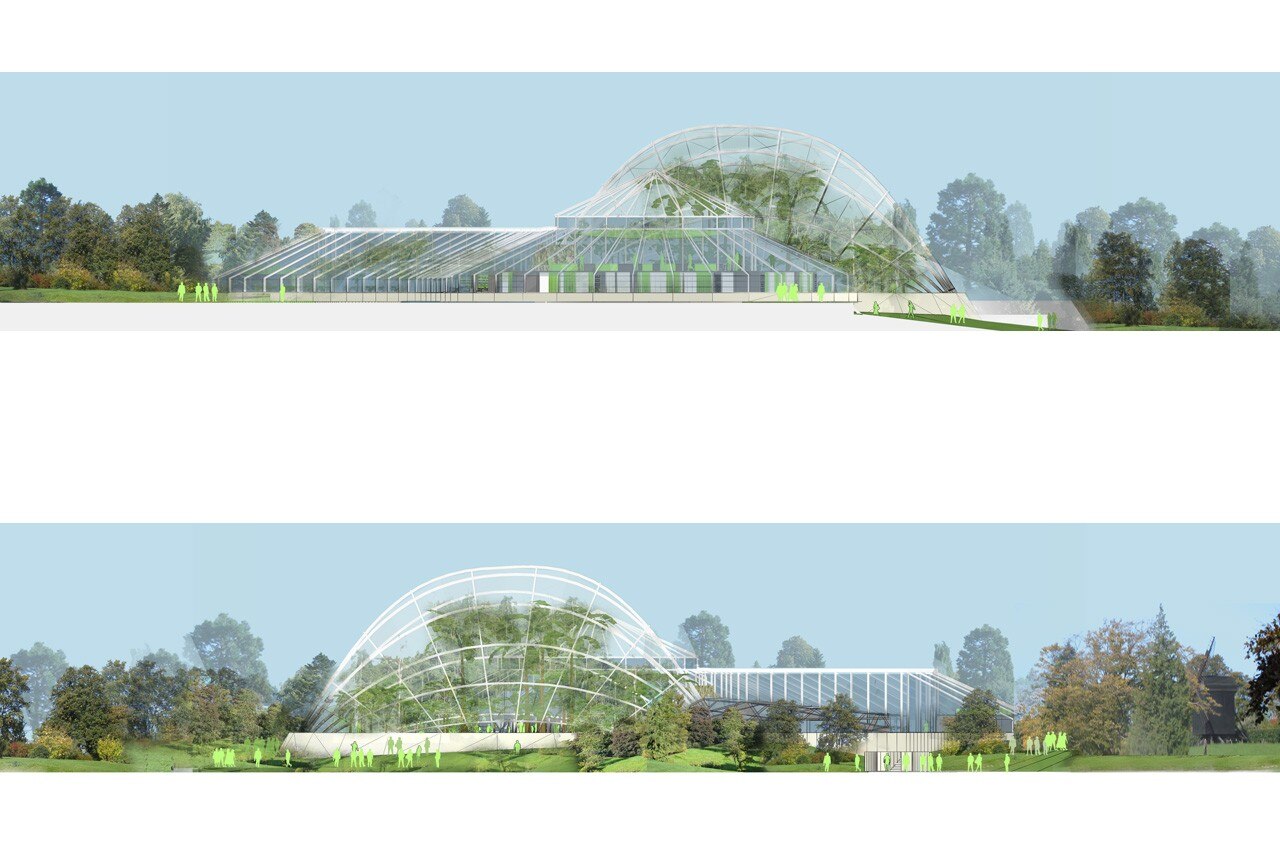 C.F. Møller Architects, Sustainable Hothouse, Botanical Gardens, Aarhus, Denmark. Elevations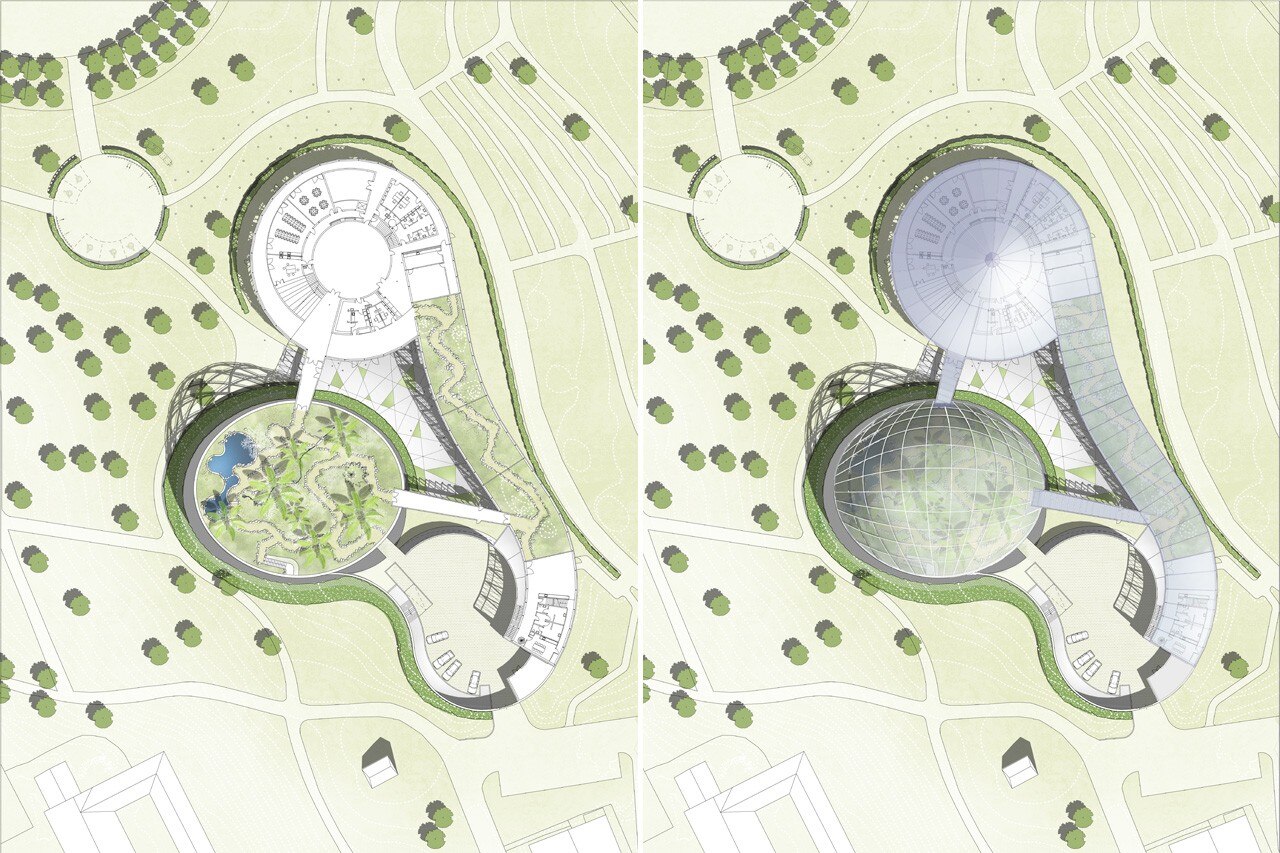 C:\Users\ama\Desktop\bg Model (1)
C.F. Møller Architects, Sustainable Hothouse, Botanical Gardens, Aarhus, Denmark. Plans

Sustainable Hothouse, Botanical Gardens, Aarhus, Denmark
Program: hothouse
Architects: C.F. Møller Architects
Landscape: C.F. Møller Landscape
Steel load-bearing structures: Søren Jensen A/S
Foil cushion planning: formTL GmbH
Area: 3,300 sqm
Completion: 2013