Legacy Er Allen is realized simply through an architectural montage of sharply folded exterior robe of zinc panels and softly sculpted interior plastered planes.
The points of admission of natural daylight and outdoor views create apertures that penetrate through the building envelope and interior planes and elucidate those intersecting tectonic moments.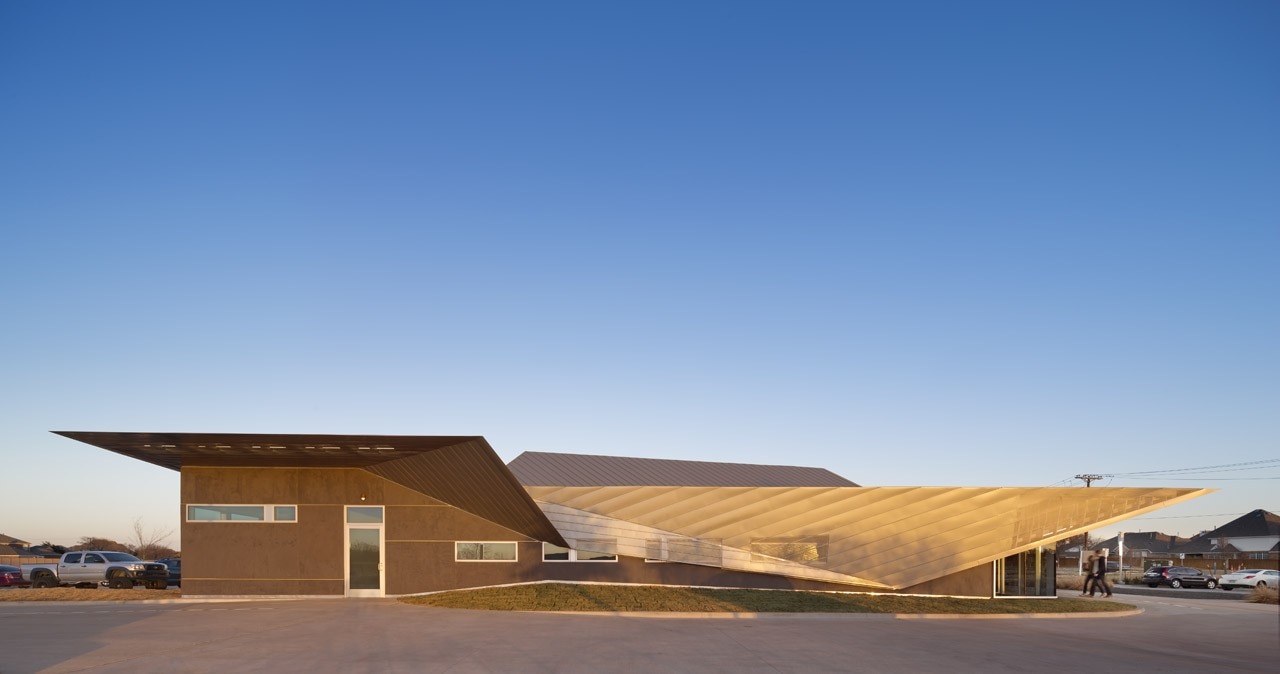 The project site is previously an open pasture surrounded by commercially-driven suburban residential subdivisions, chain stores, and strip centers lacking any identity of place. The project challenges the chronically lethargic context through an episodic architectural intervention that seeks to positively influence the environment beyond its lot line.
The landscape design strategies introduce an exemplary way of reconciliation between nature and man-made settings prevalent to the locality. Native, adaptive vegetation with low water demands and subtle grading of land were used as design elements to evoke memories of natural landscape forms. The soft and hard landscape elements seamlessly dissolve their boundaries along the public domain.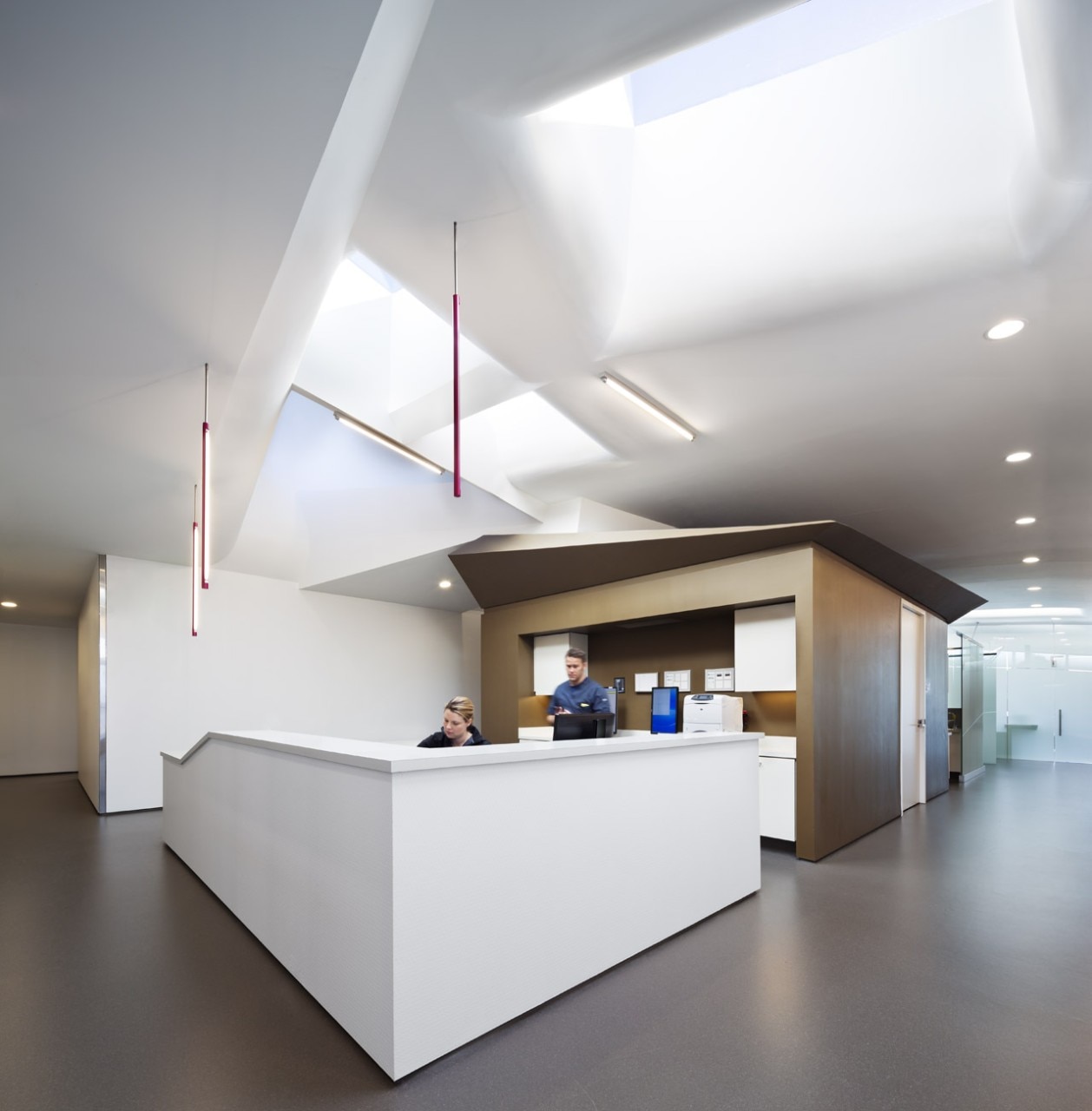 The building's crisp edge profile was defined through an observation of the typical residential roof planes and was given a new tectonic vocabulary which enabled its programmatically-driven transformation around the building. Zinc, being the most sustainably-sourced metals for construction, was selected for its inherent greyish-blue warmth and resiliency during extreme Texas weather events. Using the ordinary interlocking method of a standing seam roof, the zinc panels were diagrammed in accordance to the planar parameters of the folded planes to achieve the eventual patterning while satisfying a solar shading program. Gradient perforated panels were likewise mapped onto the exterior surfaces to allow for the diffusive building lighting effects.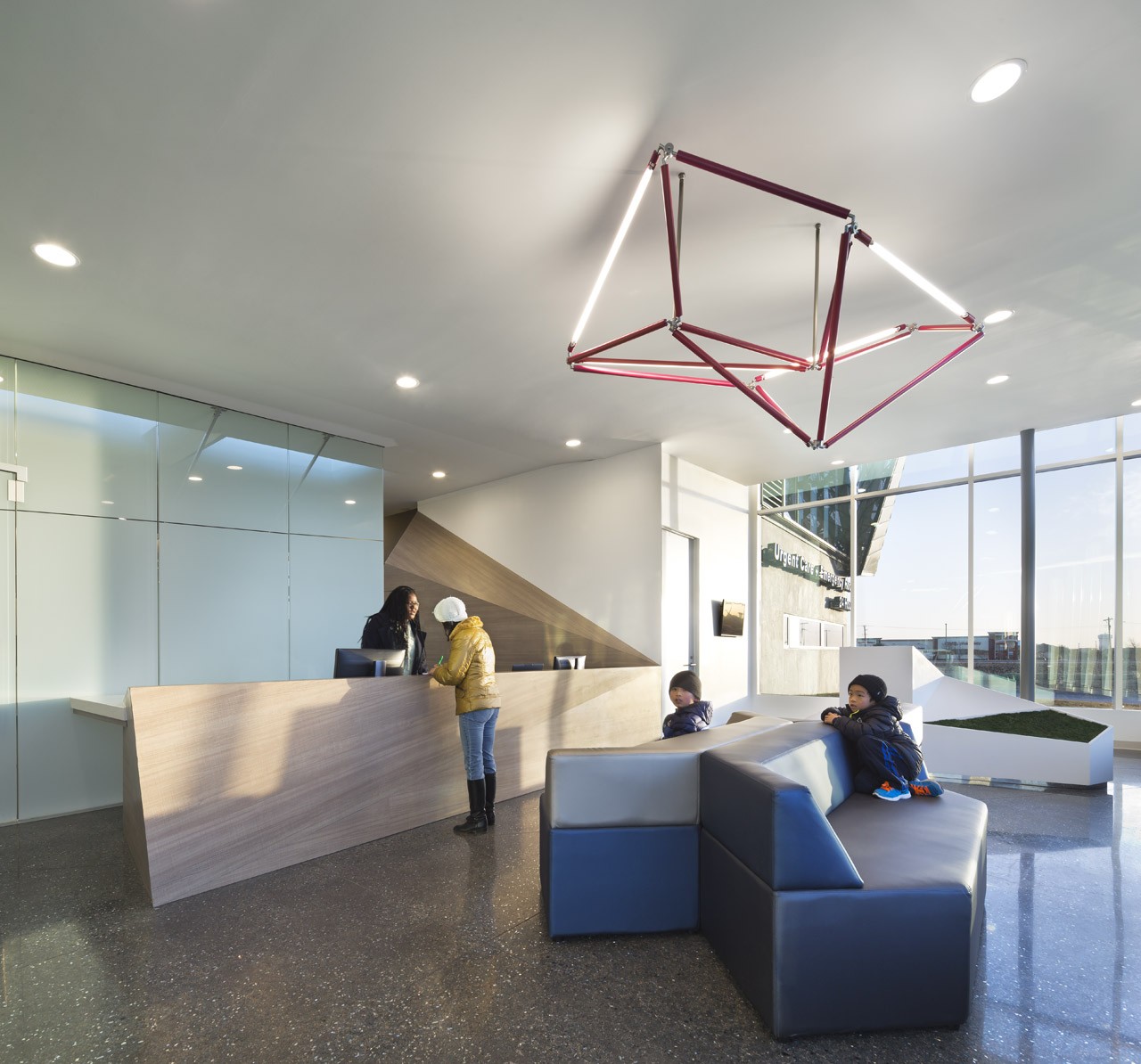 Relating in contrast to the precise geometry of the exterior, the interior spaces are designed to blur edges and to receive natural and artificial light softly. Multiple skylights are situated at strategic intersections of the circulatory loop to form a sensible system of way-finding. The atmospheric quality of the interior continually morphs in response to the natural climatic conditions. The detailing of the interior skylights read as frameless apertures that puncture and stitch with the exterior membrane.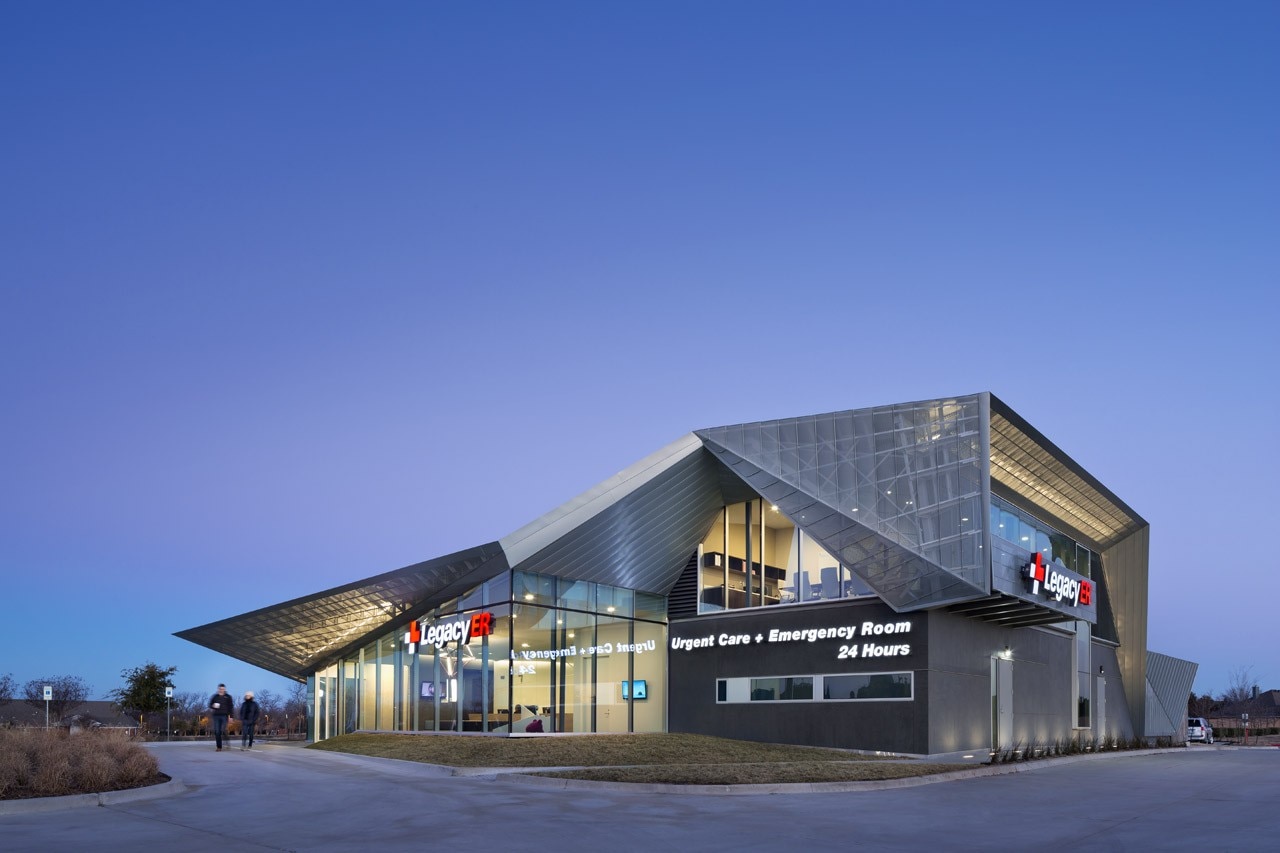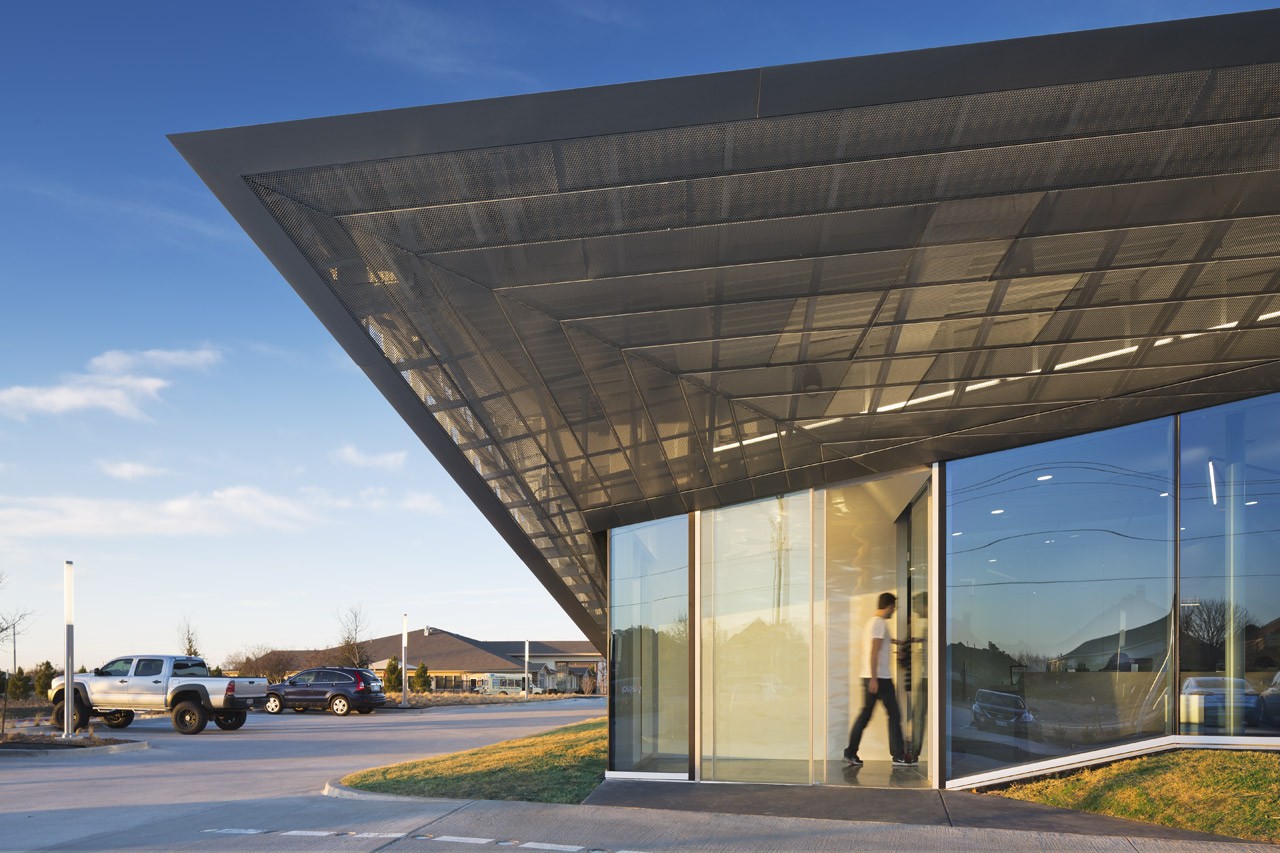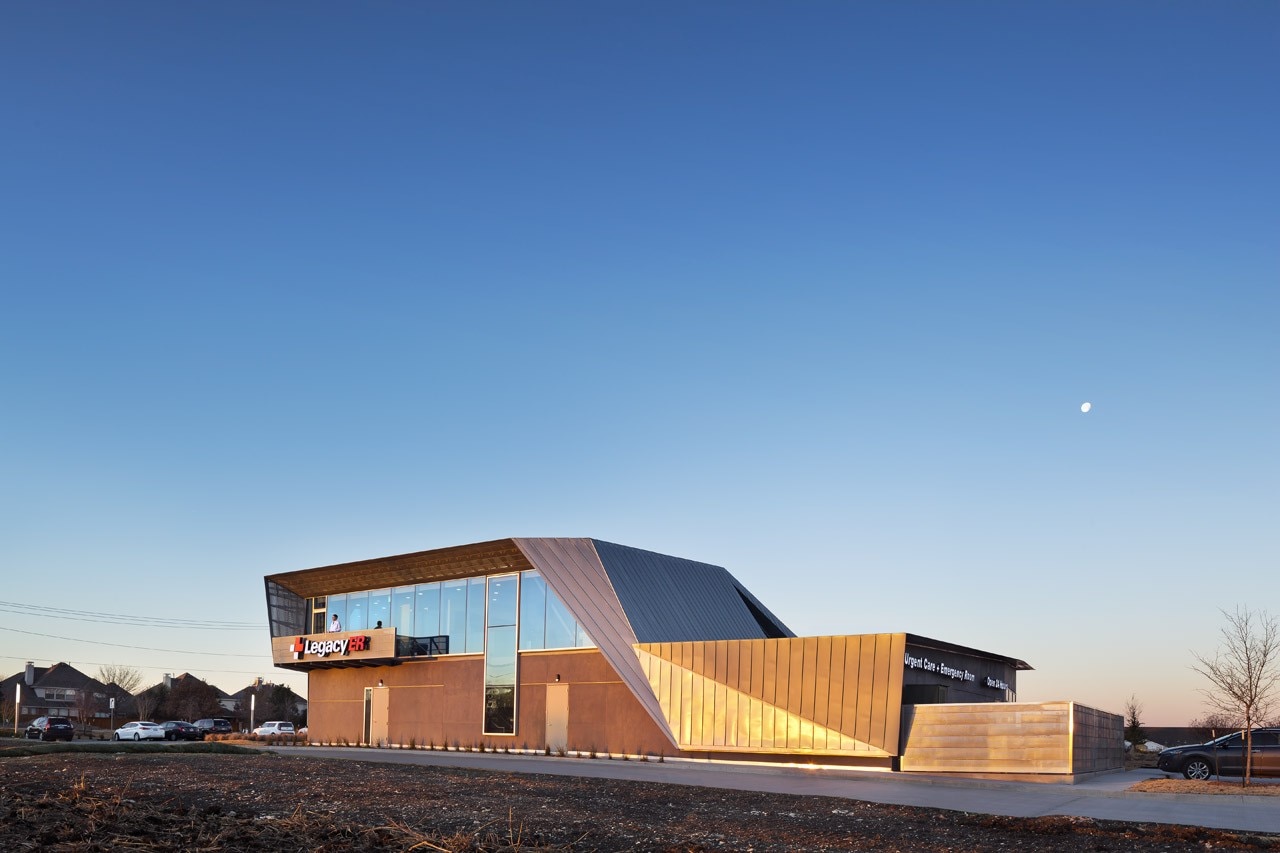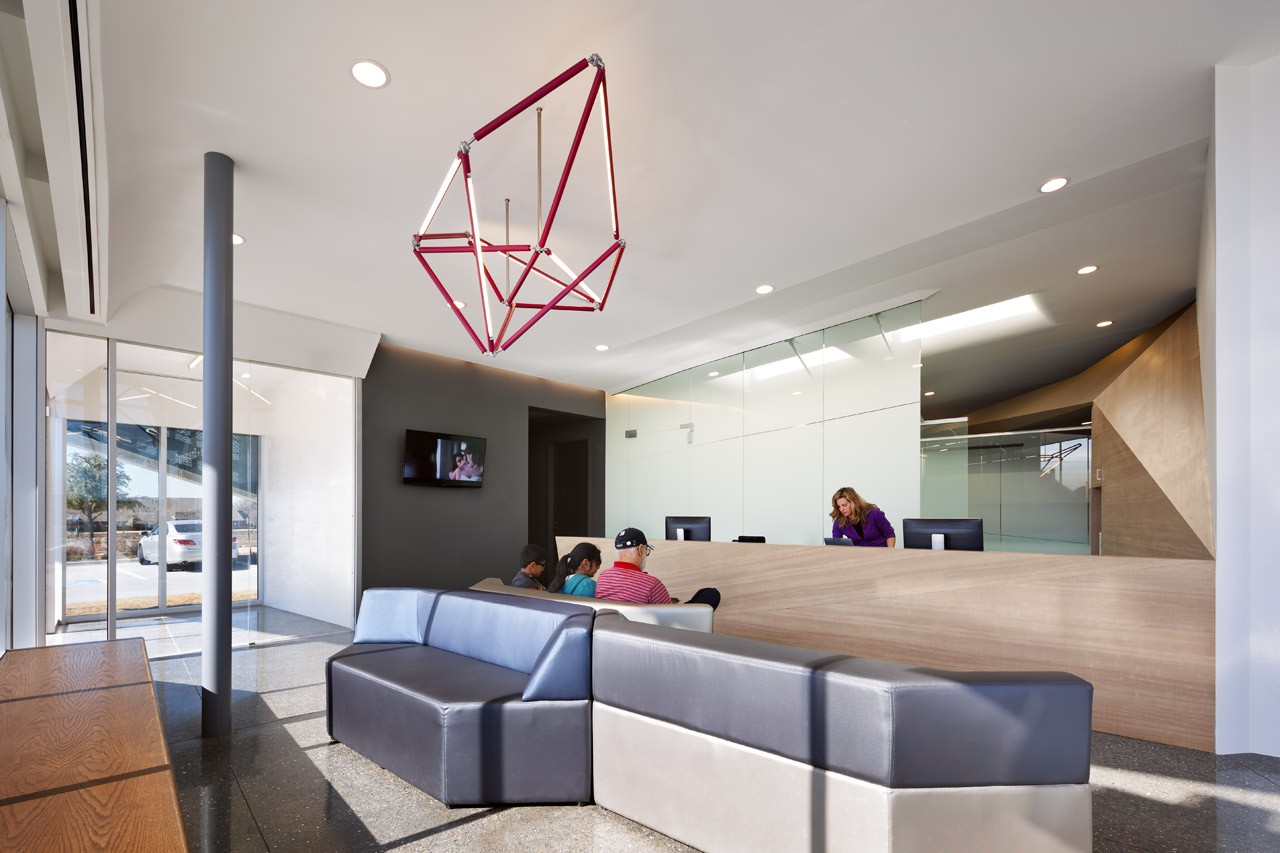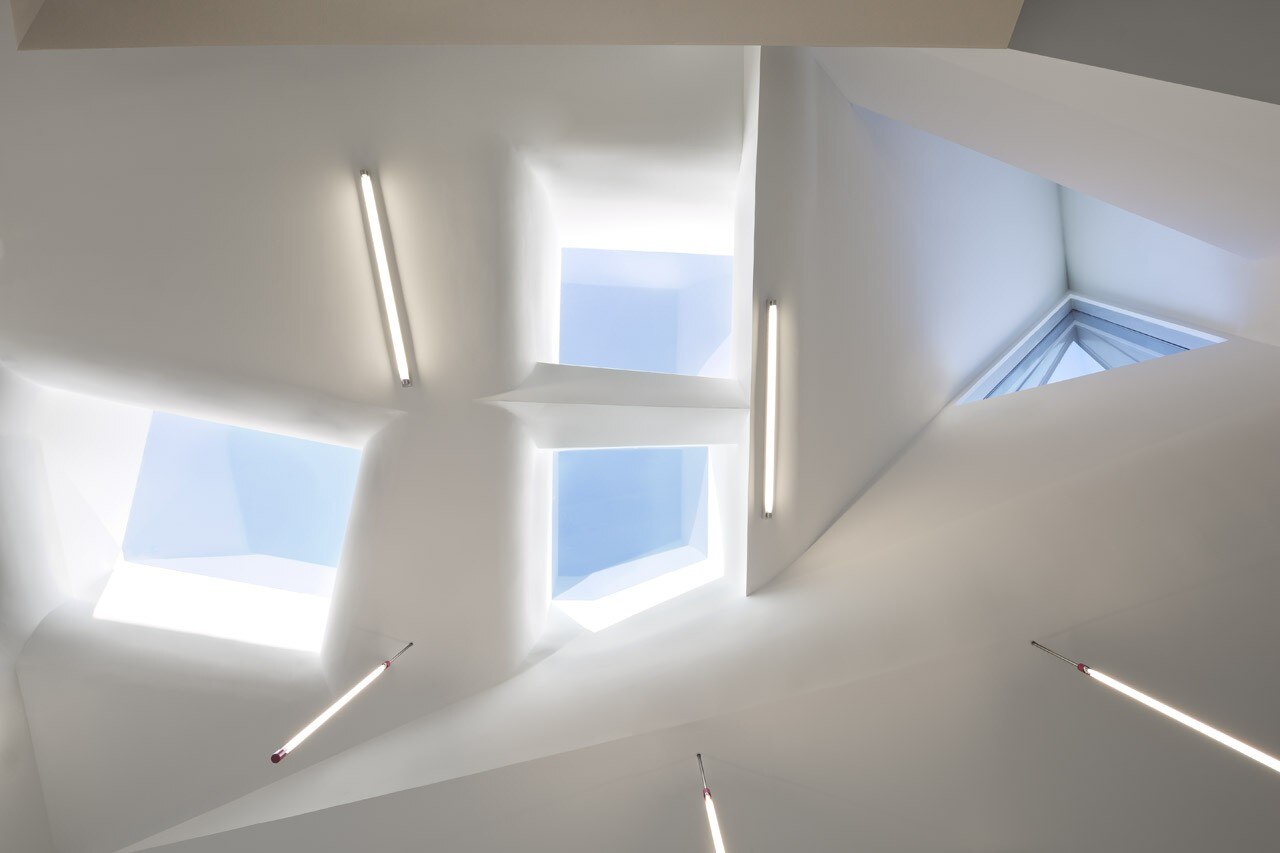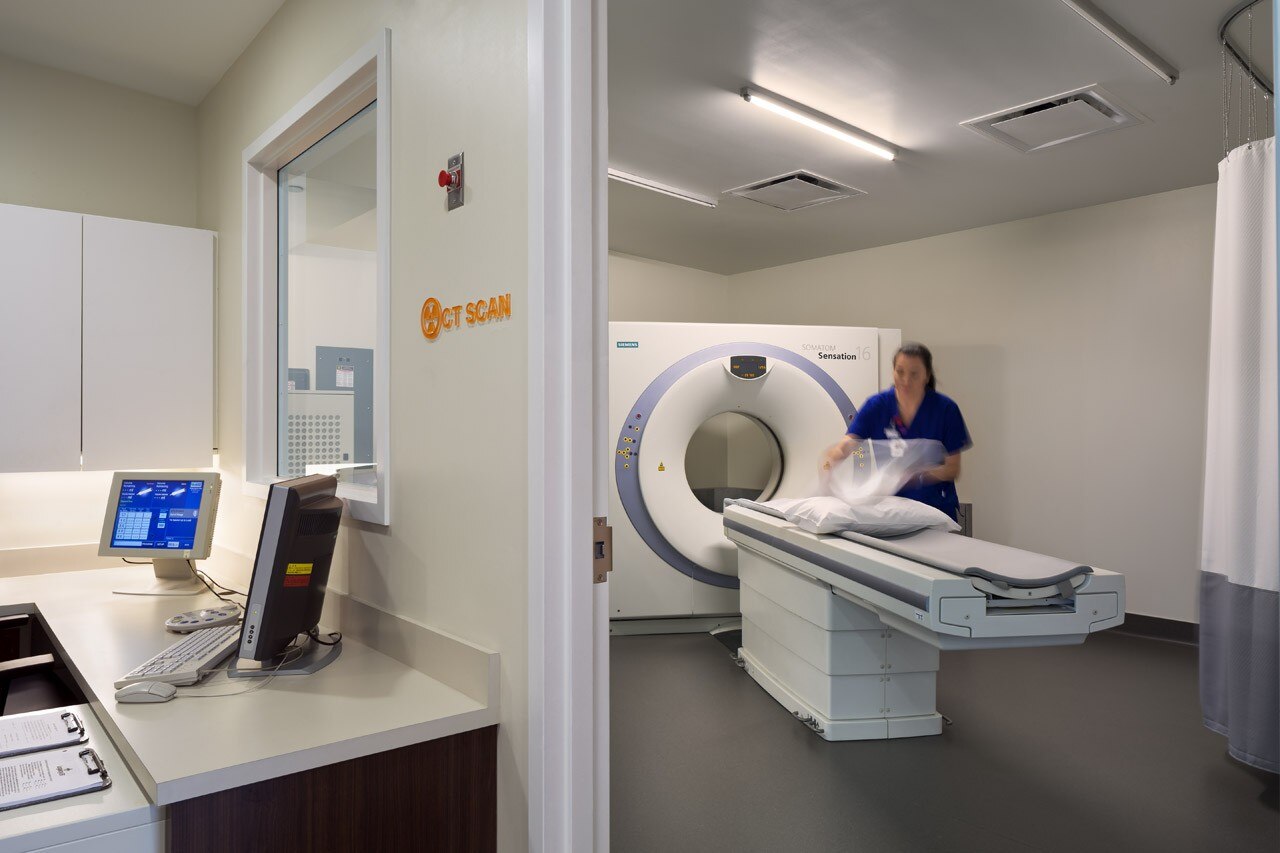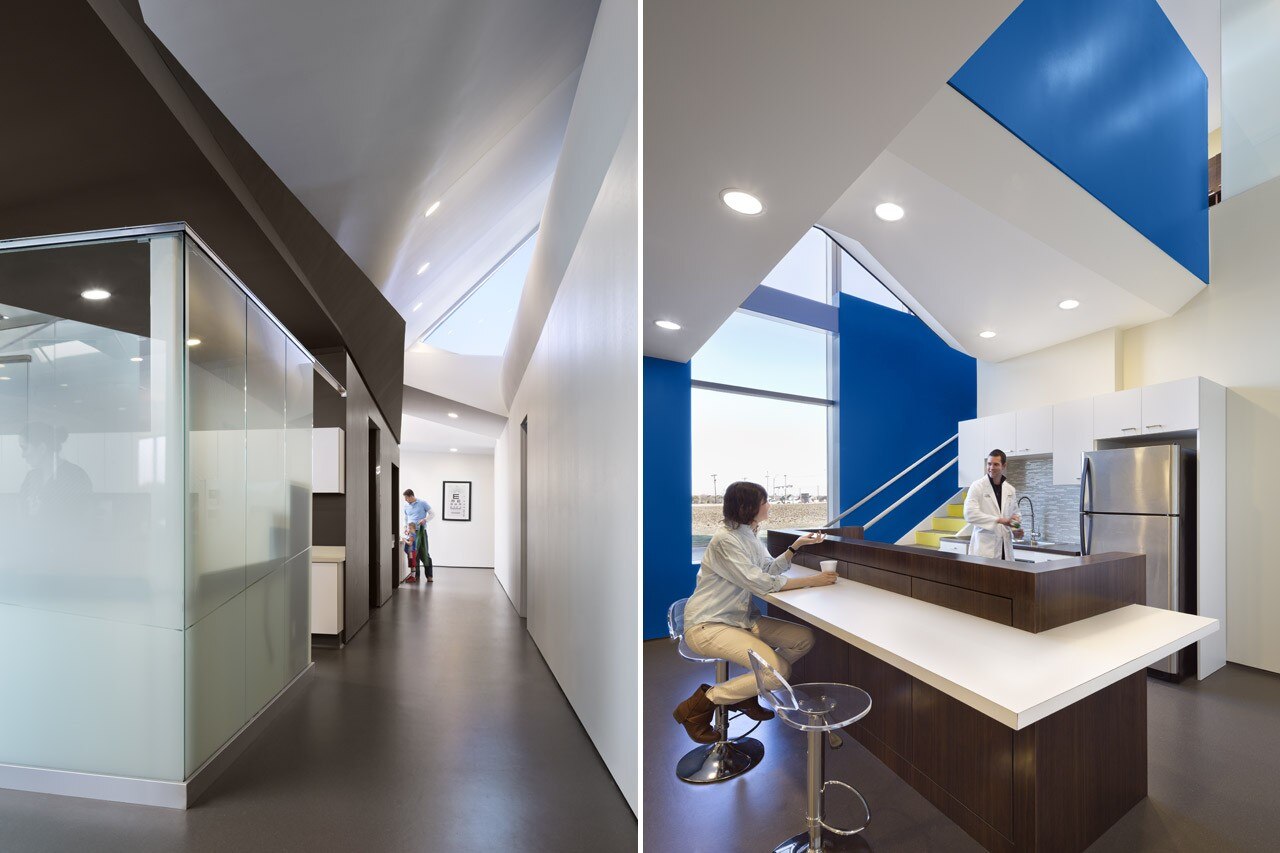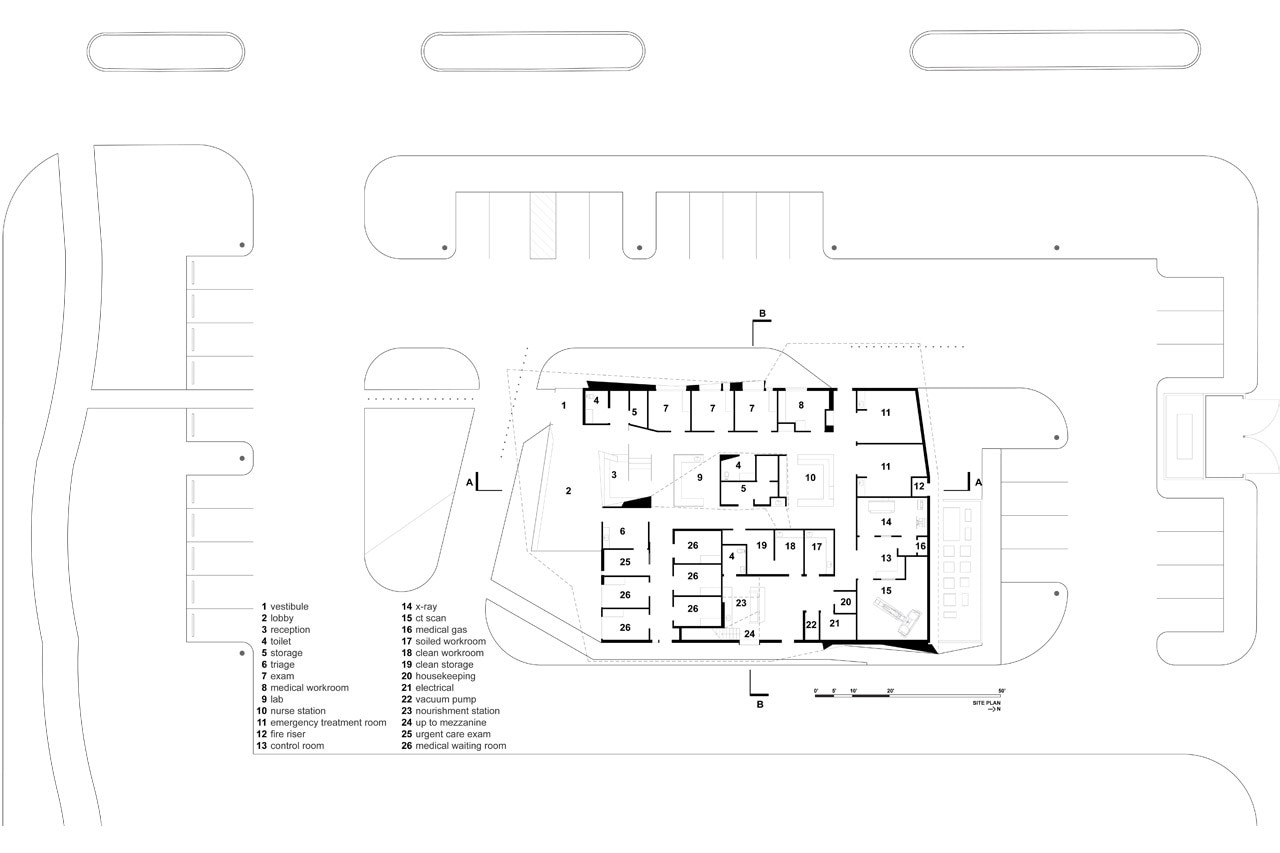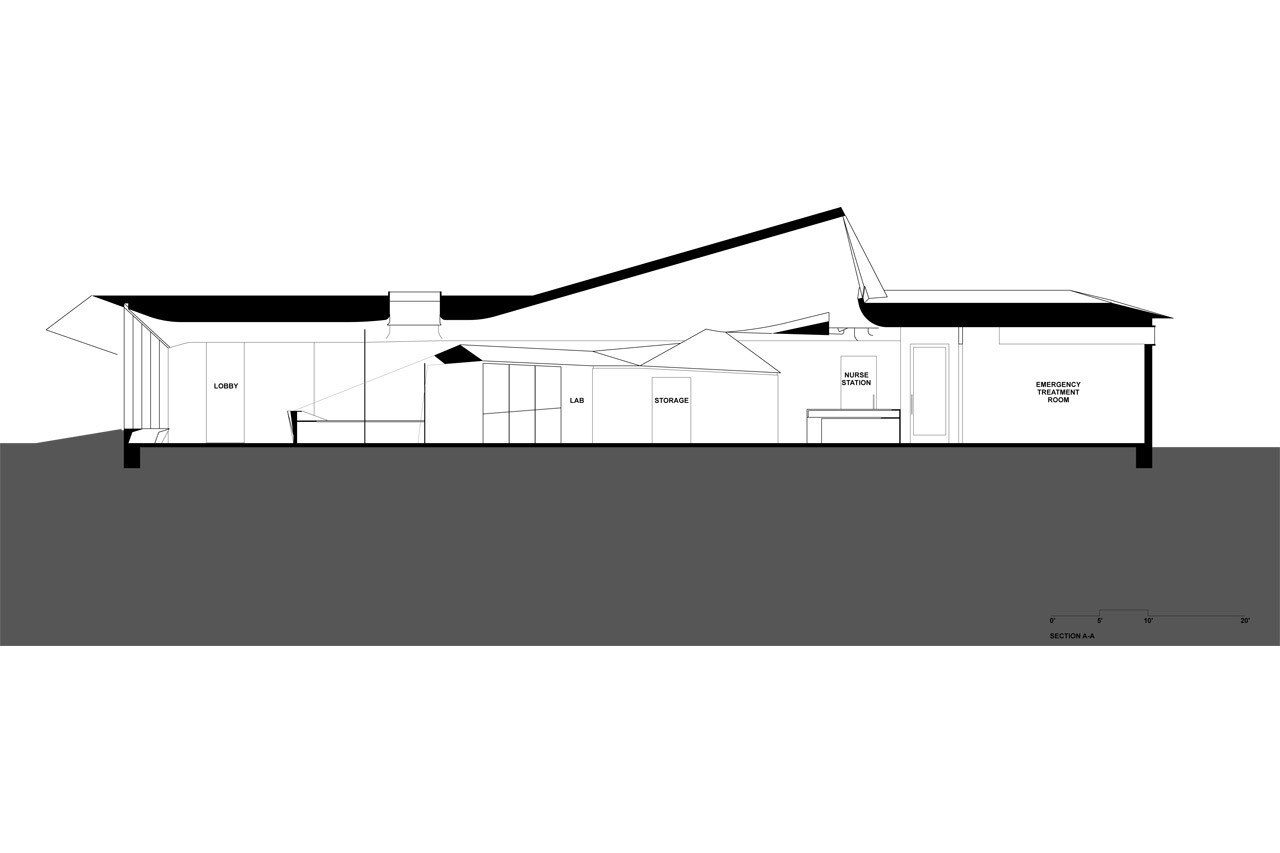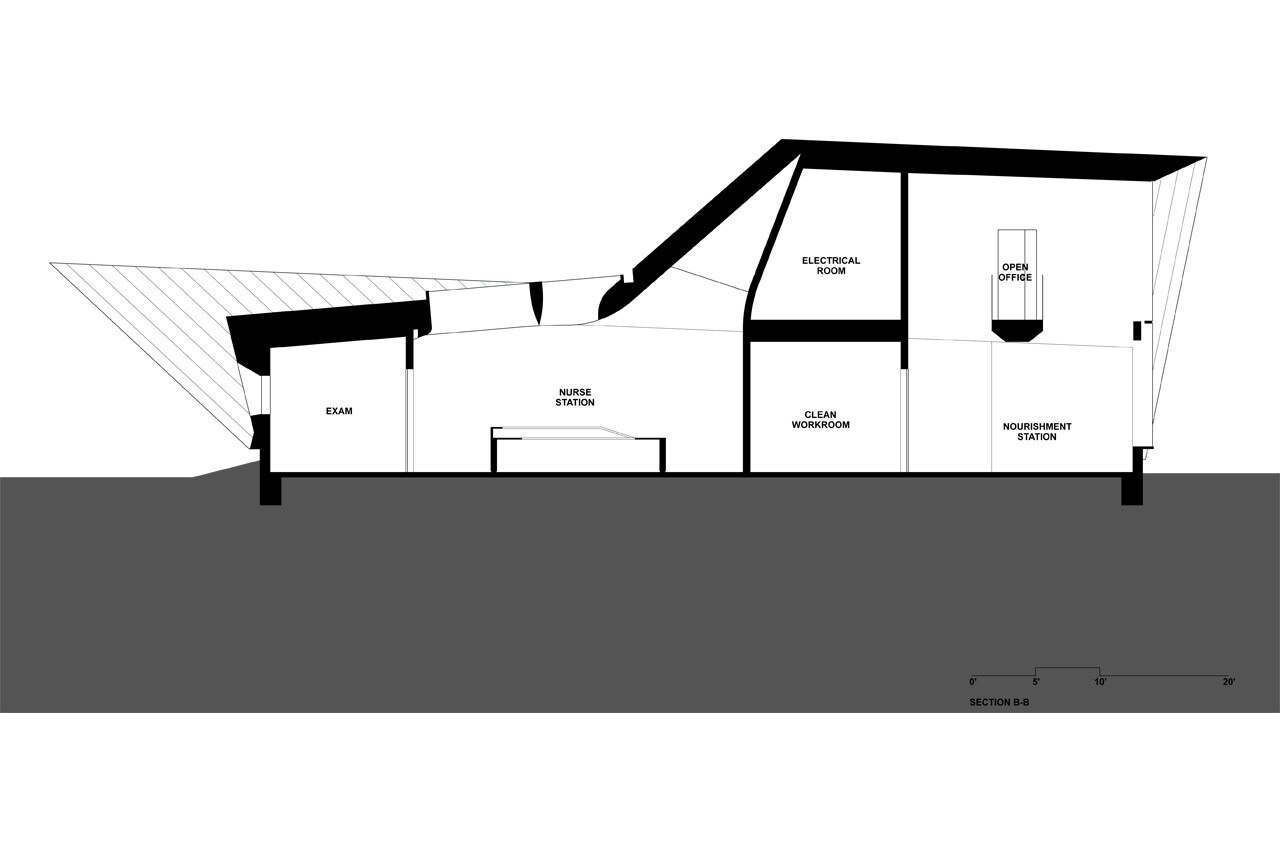 5G Studio Collaborative, Legacy ER-Allen, Allen, Texas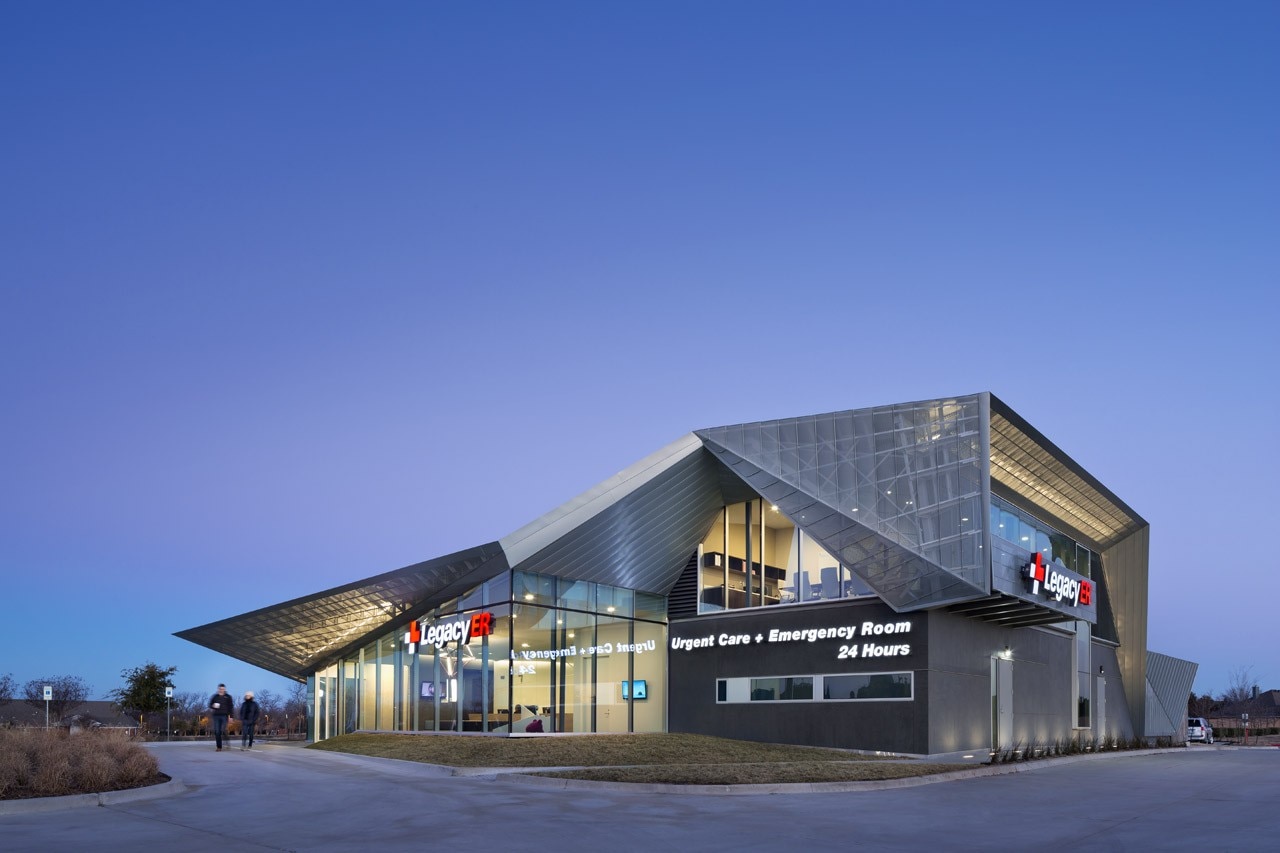 5G Studio Collaborative, Legacy ER-Allen, Allen, Texas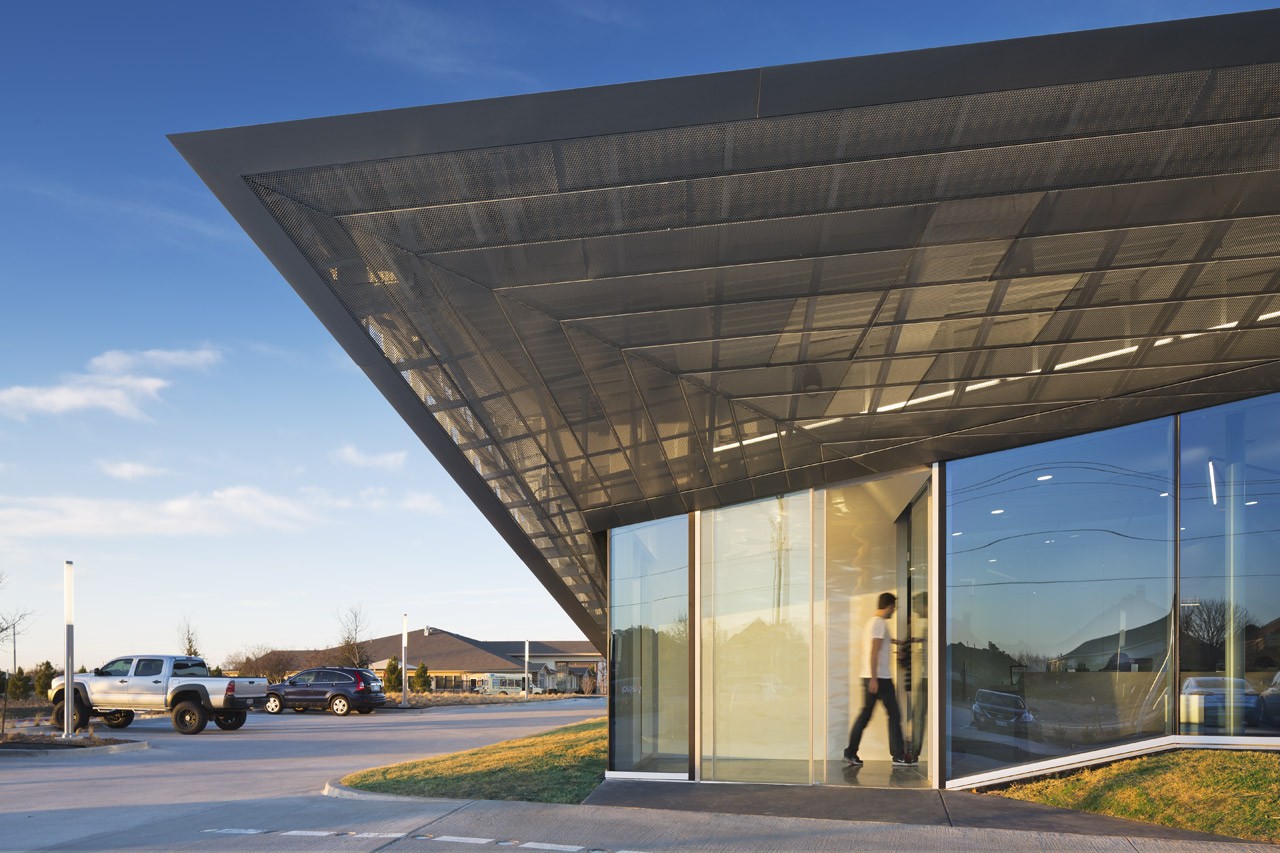 5G Studio Collaborative, Legacy ER-Allen, Allen, Texas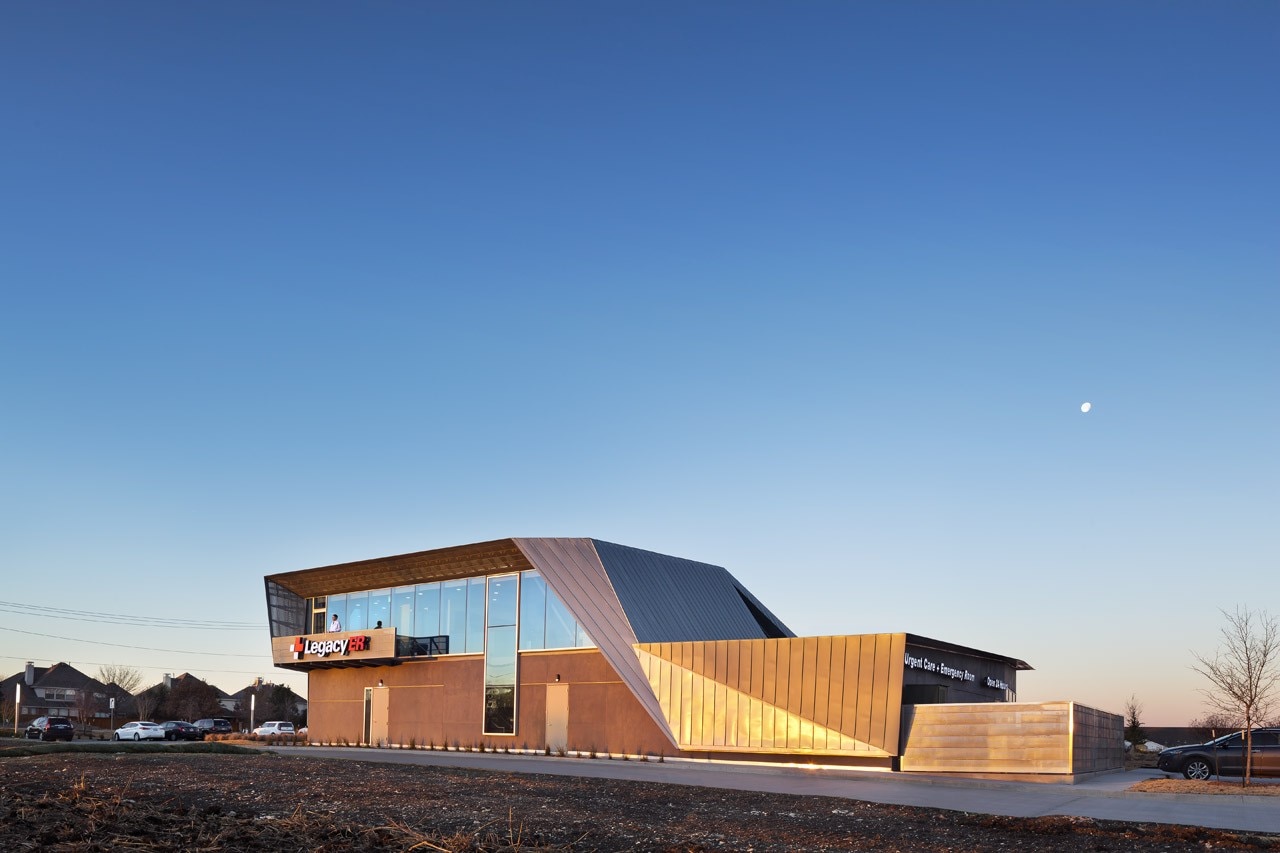 5G Studio Collaborative, Legacy ER-Allen, Allen, Texas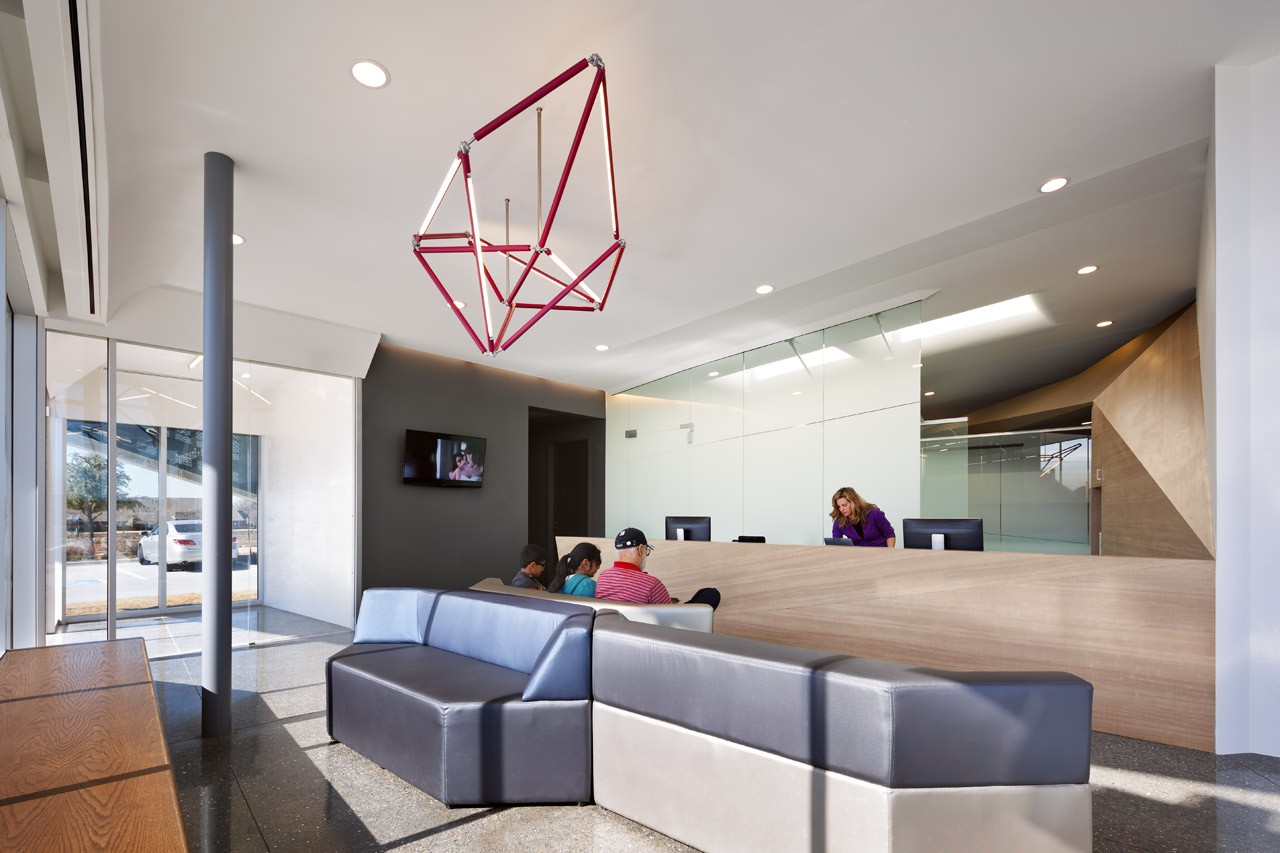 5G Studio Collaborative, Legacy ER-Allen, Allen, Texas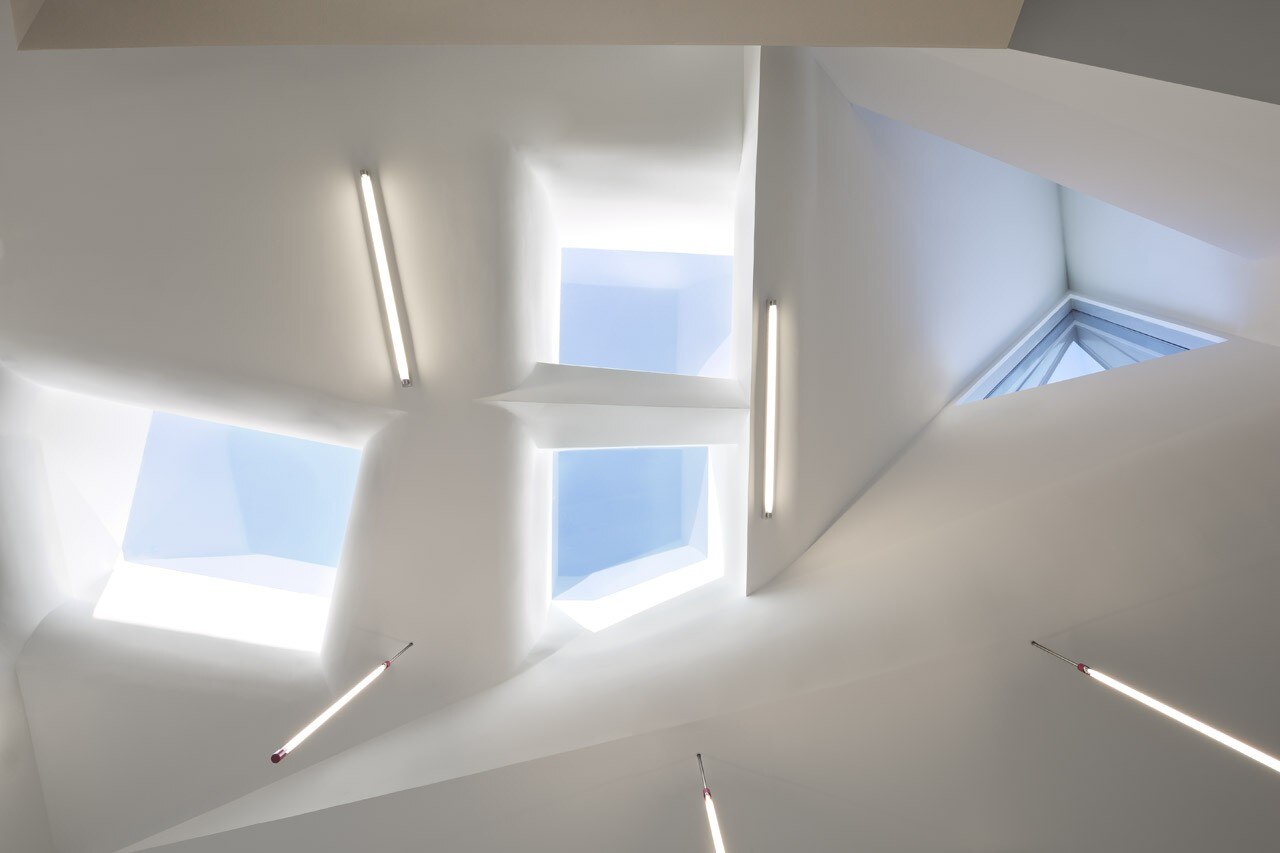 5G Studio Collaborative, Legacy ER-Allen, Allen, Texas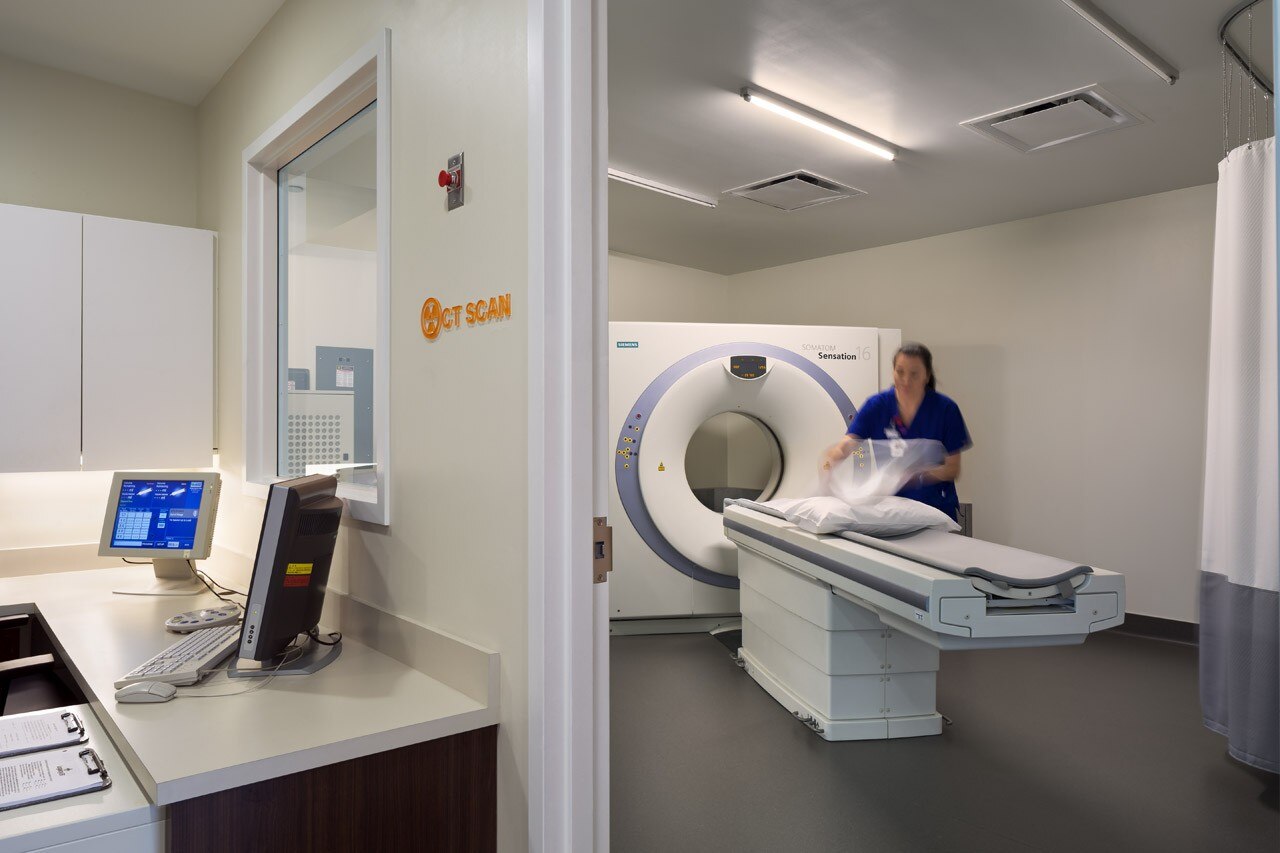 5G Studio Collaborative, Legacy ER-Allen, Allen, Texas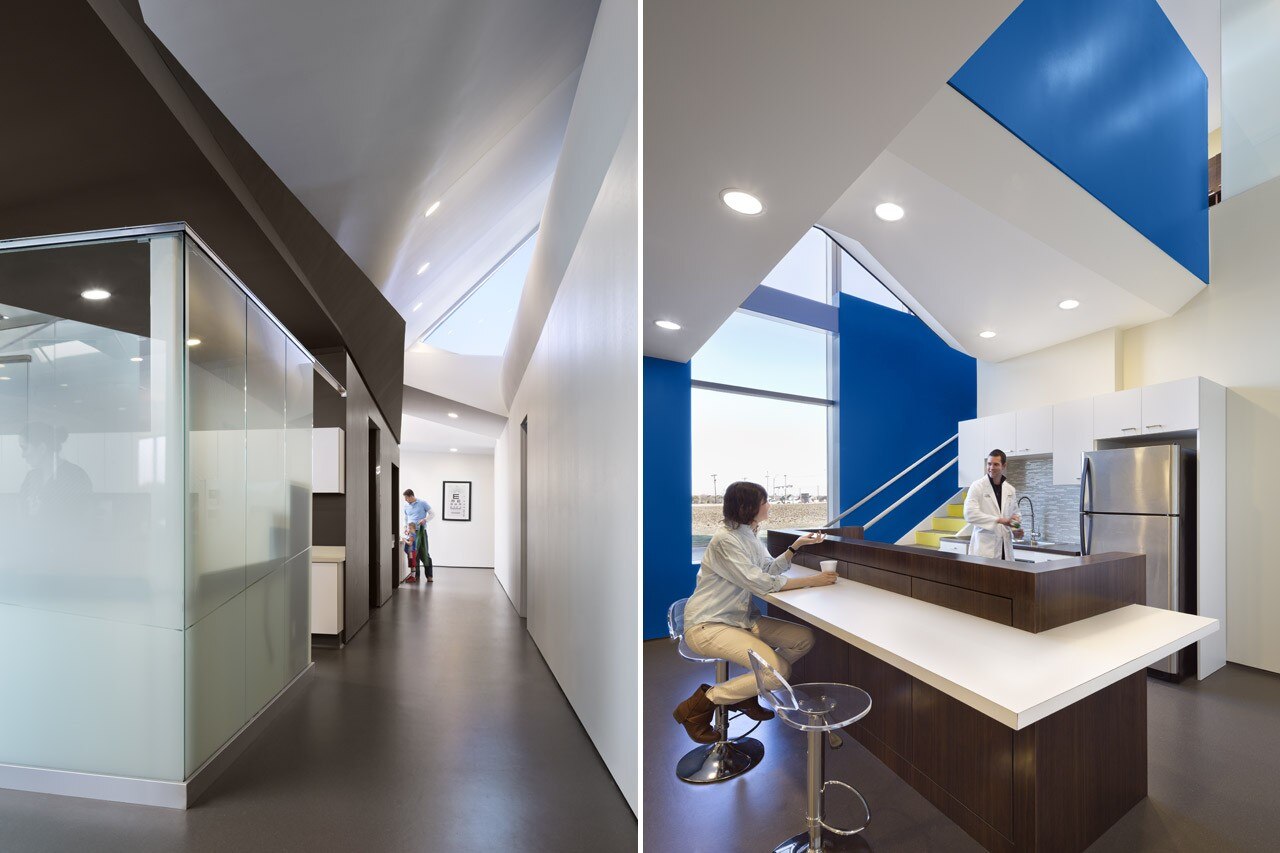 5G Studio Collaborative, Legacy ER-Allen, Allen, Texas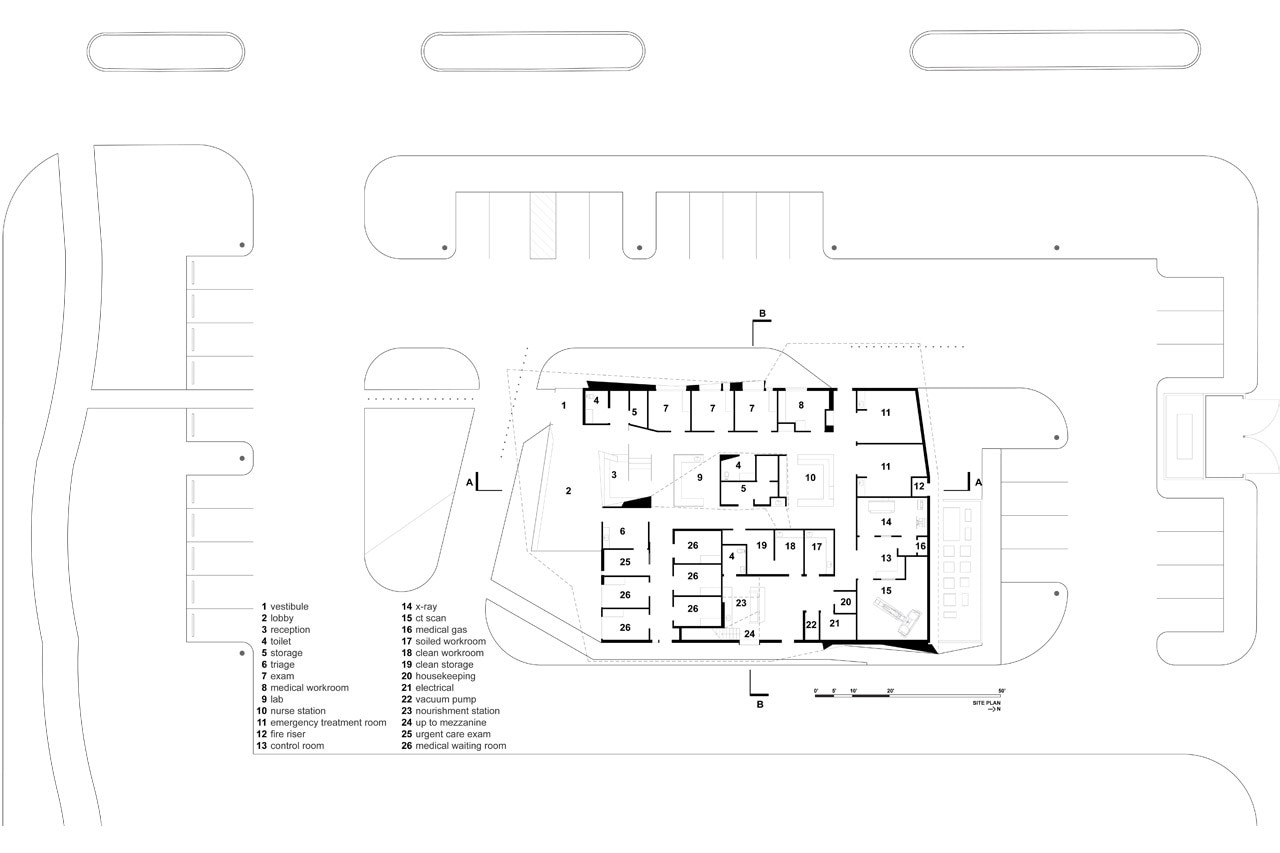 LegacyER - Site Plan_Ground
5G Studio Collaborative, Legacy ER-Allen, Allen, Texas. Siteplan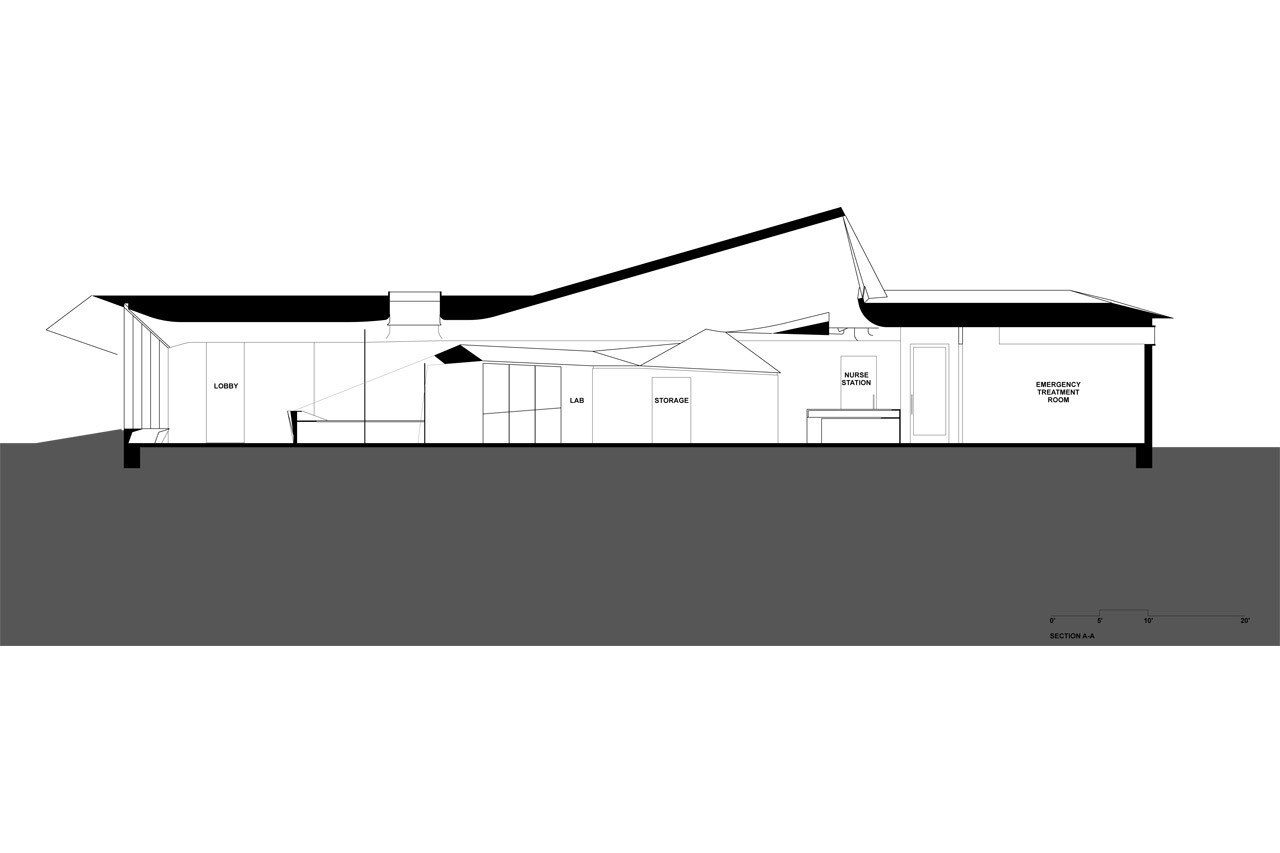 LegacyER - Section A-A
5G Studio Collaborative, Legacy ER-Allen, Allen, Texas. Section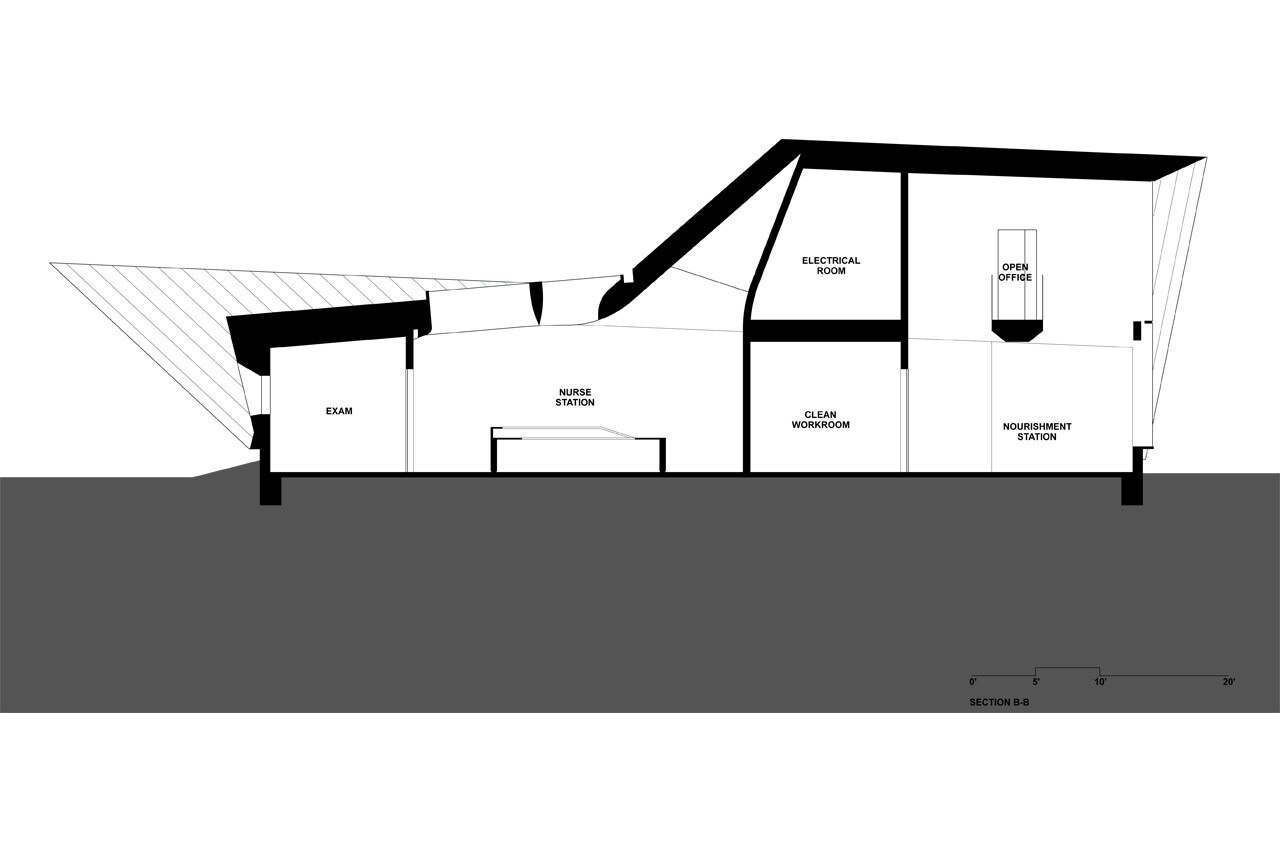 LegacyER - Section B-B
5G Studio Collaborative, Legacy ER-Allen, Allen, Texas. Section

Legacy ER-Allen, Allen, Texas
Program: Emergency Medical Care Facility
Architects: 5G Studio Collaborative
Architectural Team: Yen Ong, Paul Merrill, Josh Allen, Christine Robbins, Danielle Cross (interior design)
General Contractor: UEB Builders
Landscape Architect: SMR Landscape Architects
Civil Engineer: RLK Engineering
Structural Engineer: Datum Engineers
MEP Engineer: Jordan & Skala Engineers
Area: 784 sqm
Completion: November 2013