Casa Flotanta, designed by Benjamin Garcia Saxe, is located in Puntarenas, Costa Rica, on a site overlooking the ocean.
The biggest challenge of the project was that the plot was predominantly comprised of a very steep slope, and the view of the ocean could only be seen from the upper-mid portion of the site.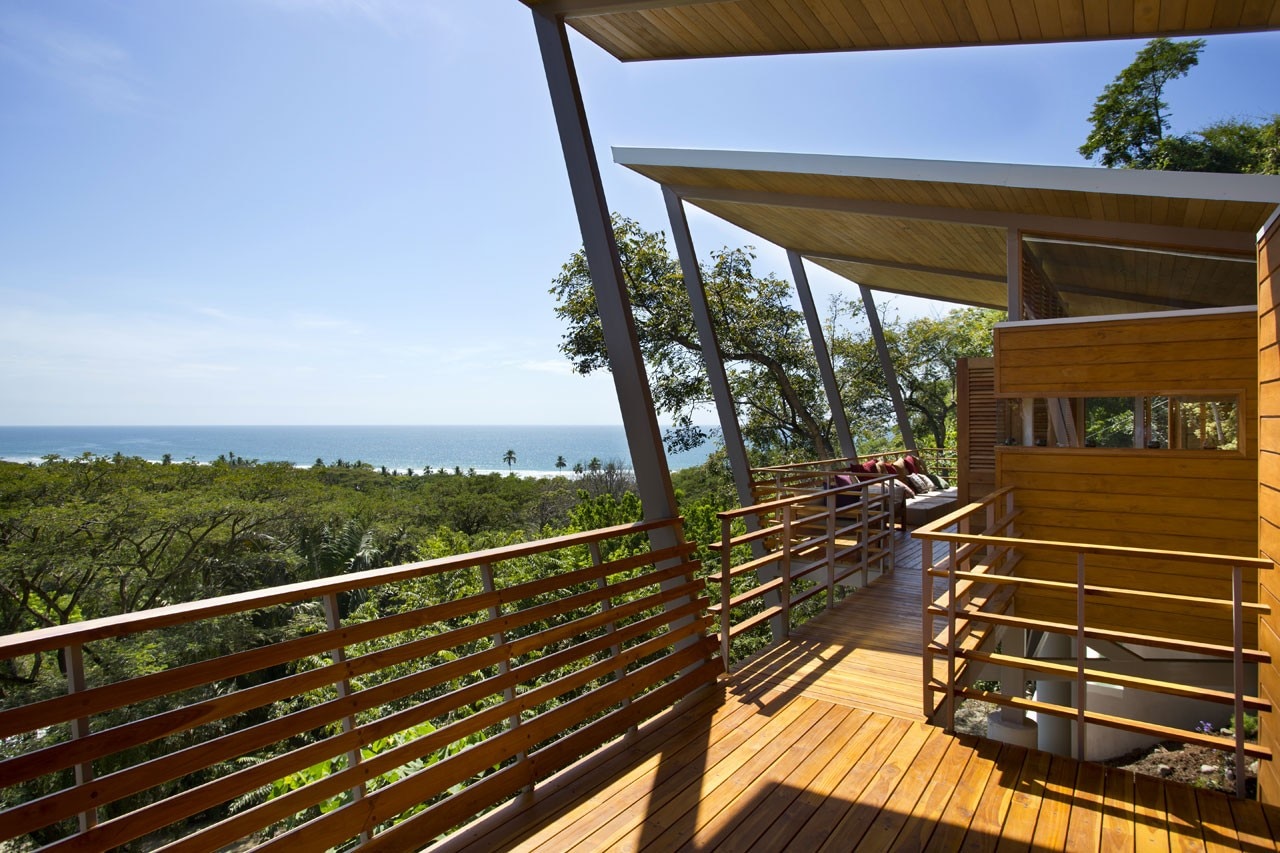 The constraints were saw as opportunities by the architects, who decided to allow the slope, the vegetation and animals to flow underneath the house: they essentially lifted the house up into the air on a series of pilotis which gives the impression that it is floating above the hillside.
This solution allowed creating a very delicate intervention that allows the terrain to breathe whilst providing spectacular views out towards the ocean from the key location on the site.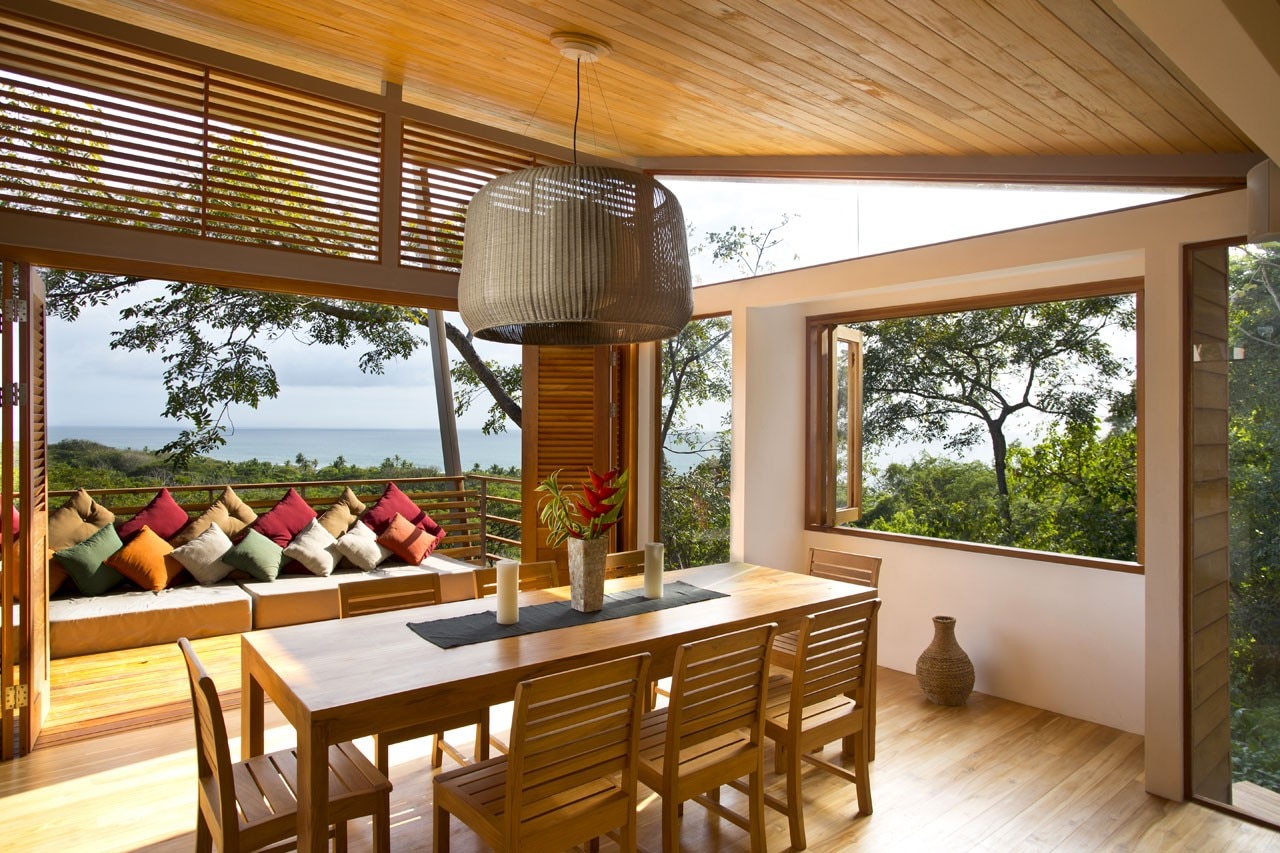 The house is created out of modules that are repetitive and linked by flying bridges that hover over the landscape. As the house had to be built on a steep slope, many of the pieces were prefabricated and craned up to position. The project uses a standardized repetition of living modules which can continue to grow and be added in time, but also a repetition of the primary structural elements in order to ease the time and effort of construction.
Benjamin Garcia Saxe, Casa Flotanta, Puntarenas, Costa Rica
Benjamin Garcia Saxe, Casa Flotanta, Puntarenas, Costa Rica
Benjamin Garcia Saxe, Casa Flotanta, Puntarenas, Costa Rica
Benjamin Garcia Saxe, Casa Flotanta, Puntarenas, Costa Rica
Benjamin Garcia Saxe, Casa Flotanta, Puntarenas, Costa Rica
Benjamin Garcia Saxe, Casa Flotanta, Puntarenas, Costa Rica
Benjamin Garcia Saxe, Casa Flotanta, Puntarenas, Costa Rica
Benjamin Garcia Saxe, Casa Flotanta, Puntarenas, Costa Rica
Benjamin Garcia Saxe, Casa Flotanta, Puntarenas, Costa Rica
Benjamin Garcia Saxe, Casa Flotanta, Puntarenas, Costa Rica
Benjamin Garcia Saxe, Casa Flotanta, Puntarenas, Costa Rica
Benjamin Garcia Saxe, Casa Flotanta, Puntarenas, Costa Rica
Benjamin Garcia Saxe, Casa Flotanta, Puntarenas, Costa Rica
Benjamin Garcia Saxe, Casa Flotanta, Puntarenas, Costa Rica
Benjamin Garcia Saxe, Casa Flotanta, Puntarenas, Costa Rica
Benjamin Garcia Saxe, Casa Flotanta, Puntarenas, Costa Rica
Benjamin Garcia Saxe, Casa Flotanta, Puntarenas, Costa Rica
Benjamin Garcia Saxe, Casa Flotanta, Puntarenas, Costa Rica

Casa Flotanta, Puntarenas, Costa Rica
Program: single-family house
Architect: Benjamin Garcia Saxe
Project Coordinator: Daniel Sancho
Design Development: Soki So
Structural Engineer: Sotela Alfaro
Builder: Dante Medri
Client: private
Area: 300 sqm
Completion: November 2013