This house is located in a quiet suburb away from the Matsuyama city center area.
Among friendly connections with neighbors, communication often flows across the veranda. Other than along the eastern side road, neighboring houses are lined up nearby, each with a large yard. They maintain an appropriate amount of distance with gardens.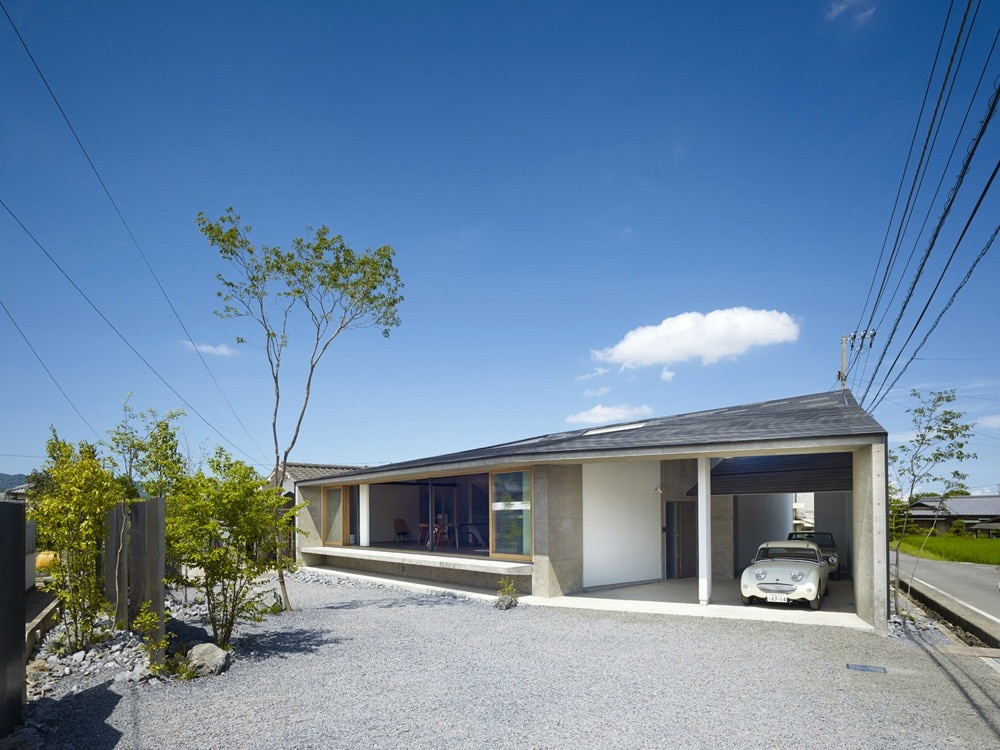 The client wanted to keep the south garden as much as possible. He wanted to view the garden during his daily life, and to avoid closing off the space too much, so communication among family members and neighbors would be easy.
If the required rooms were surrounded by the site, then the rooms facing the south garden would get enough light, but the north side rooms would not have enough light. Also, the depth required for an inner garden in a courtyard form would also be unavailable. Therefore, the architect reversed the pitch of part of the bungalow's large roof so the north side rooms would be open to the light.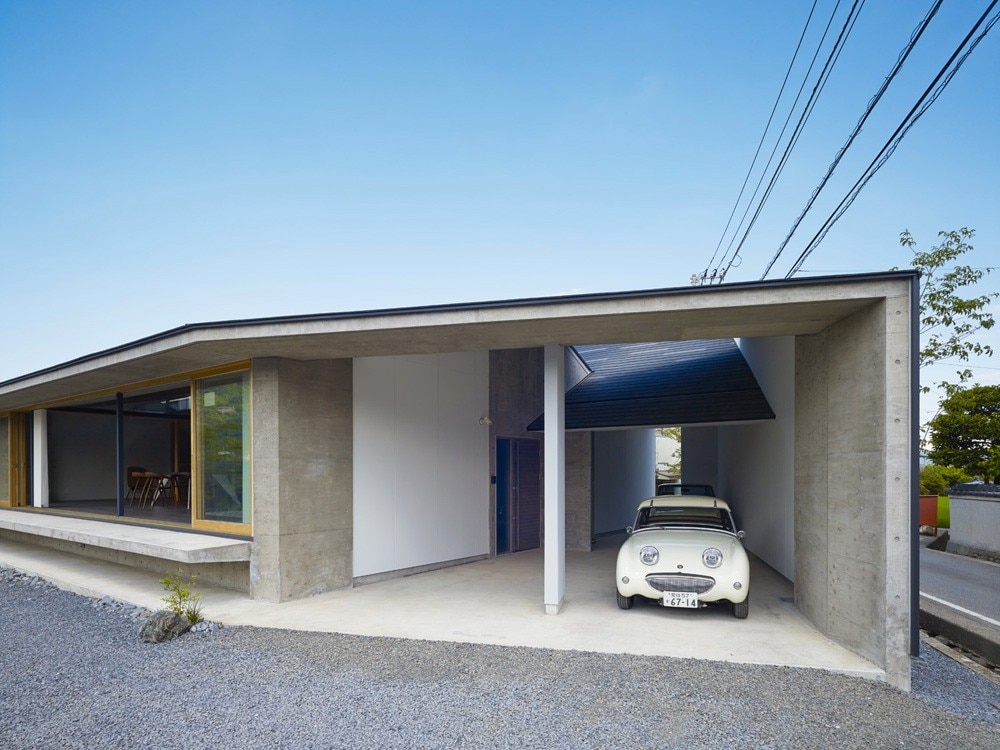 This allows southern light to enter the north side rooms, but the occupants must look at the slanting roof from their living space. To resolve this issue, the reversed roof was formed in tiers, and was planted to create a landscape that also becomes a second south garden. It lines up with the north side bedrooms, Japanese rooms, and bathroom. More gardening plans were developed to match each of the various rooms.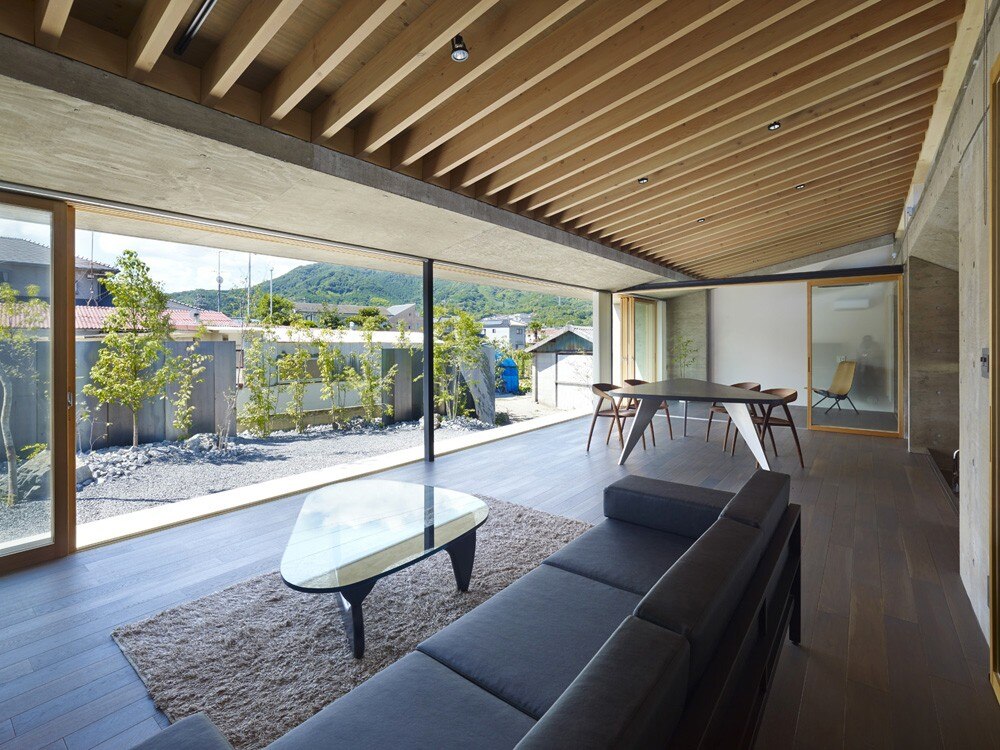 The structure mixes concrete and wooden structural elements. The concrete structures are used for the large opening section of the south garden, and for the portions of the veranda roof to hold a roof garden. Concrete parts bear the load of horizontal forces, and as a result there was almost no need for force-bearing walls among the wooden portions.
The open area of the LDK was achieved in this way.
This house was successfully arranged with a space concept that replaced a roof with a garden. It feels like it became a space in which all rooms have a sense of openness.

House in Matsuyamaminami, Ehime, Japan
Program: single family house
Architects: Hayato Komatsu Architects
Completion: June 2013