The financial crisis is freezing cities all over the world. While vacant blocks are held hostage by real-estate prices, though, architects and urbanists find ways to make the current instability a strength rather than an obstacle. Four virtuous examples from the Netherlands. (Read the other two case studies in Crisis-proof Urbanism 1)

Visitors of the Netherlands pavilion at the 2011 Architecture Biennale in Venice will remember an ethereal installation consisting of a multitude of blue, floating buildings. The piece, conceived by the visionary Rietveld Landscape, represented the abundance of vacant space in the studio's home country.
The crisis definitely played an important part in keeping so much room from being utilized productively, but the state's crack-down on squatting has also been a signal that buildings can only maintain their market value if they're empty. To fend off squatters from re-occupying them, the Dutch have come up with a solution called anti-kraak (anti-squat). Vacant properties are rented for a cheap price (some 150€ per month) to tenants that stay ready to leave on a notice as short as two weeks (usually students or workers who cannot afford a more stable accommodation).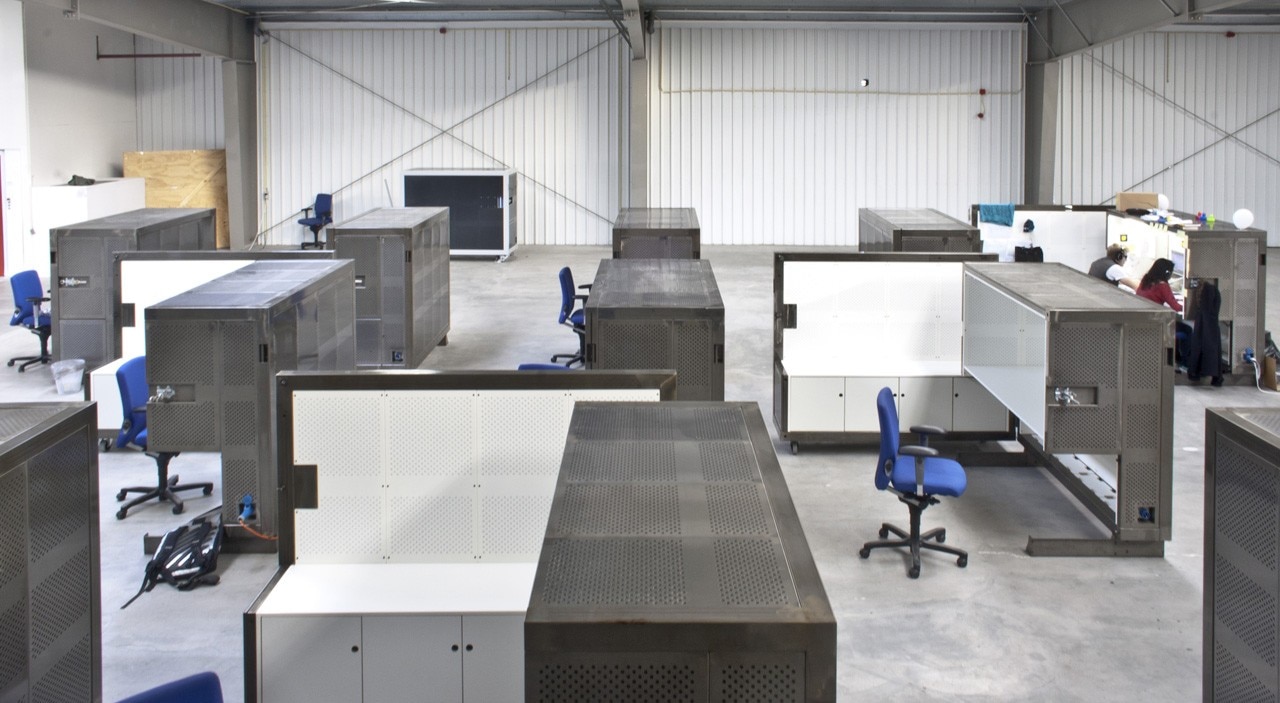 We catch a glimpse of anti-kraak at its finest in Creativity and the Capitalist City, a documentary by Tino Buchholz (read the interview here) in which the German urbanist talks with an artist living in a former Air India office, smack in the center of Amsterdam, at the condition that he acts as a sort of keeper during his stay. Given anti-squat has a few controversial aspects, both renters and mediators between owners and potential tenants have found ways to circumvent its downsides and make the most of this fluctuating condition.

Offices on Wheels
Philosophy student turned urban facilitator Bart de Groot and architect Christophe Veen founded Beehives before the crisis kicked in, with the purpose of breathing new life into less-than-exciting neighborhoods in Amsterdam. They started from a former school in the Nieuw-West borough, a recent label that groups a range of neighborhoods where creative, community-enhancing entrepreneurship is scarce. The main challenge was mediating between market prices for rentals and the target audience, the creative class.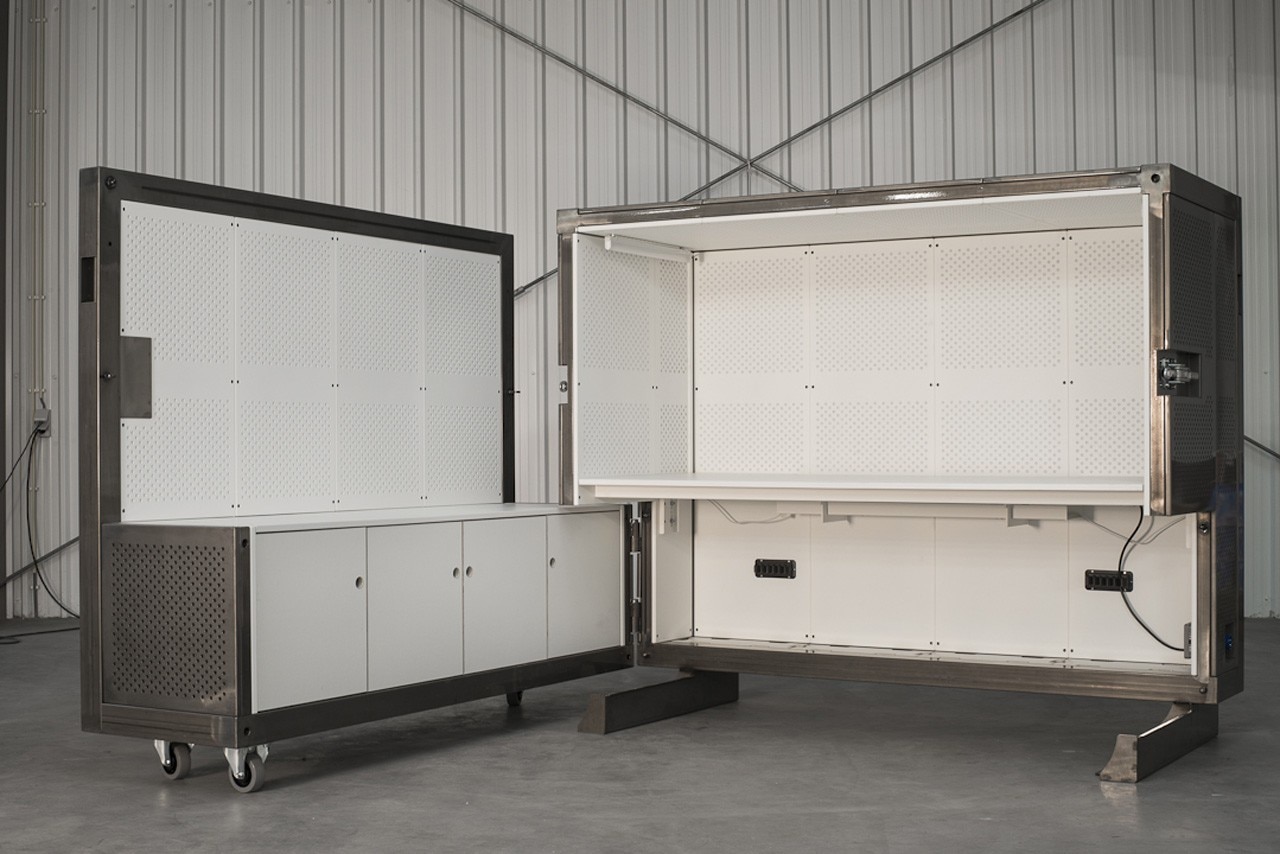 As Christophe tells me in Beehives' studio, somewhere in the more industrial part of the Zeeburg area: "The value of property is defined by the projected amount of rent you can get in 10 years. You get a bank to finance that, but, if you decide to rent that building for less, the worth would be different and you have to refinance, because the building is not worth your loan." There's also the issue of tax benefits. "If you want to have any contract at all, no matter how short, you'll have to pay a much higher rent," adds Bart.
Beehives' solution was to have short-term rentals ("The shorter you stay, the cheaper the price") and keep the interior re-design to a minimum. But while flexibility is part of Beehives' identity and strength, their defining characteristic is the community potential they strive to unpack. For this reason, networking is always crucial. "We wanted to form a network of creatives over there, taking care that everybody knew everybody. You had to spend an hour a week on an autonomous project; in trade of a lower rent you give us some of your time."
The defining characteristic of Beehives is the community potential they strive to unpack
This formula is good for the creatives, for the network and, ultimately, for the surroundings. Apart reviving urban shells, like the school and even a funeral home (now turned into VLLA, a bar/club/theater), the newcomers attracted kids from the neighborhood and involved them in lively initiatives (for example an Art Club and a plastic recycling/bag design workshop). But, when the owner of all the properties they were mediating decided to stop the project and got rid of most of the renters (replacing them with less creative and scarcely visited enterprises), Beehives was reminded mobility is often more expensive and time consuming than it is stimulating.
Still, it was the dimension they wanted and had to work within. After moving to the Zeeburg, in the Eastern part of town, the studio developed their spatial format and Veen designed a more easily transportable office, the BeeBox (which they presented at Tuttobene at the latest Salone del Mobile in Milan).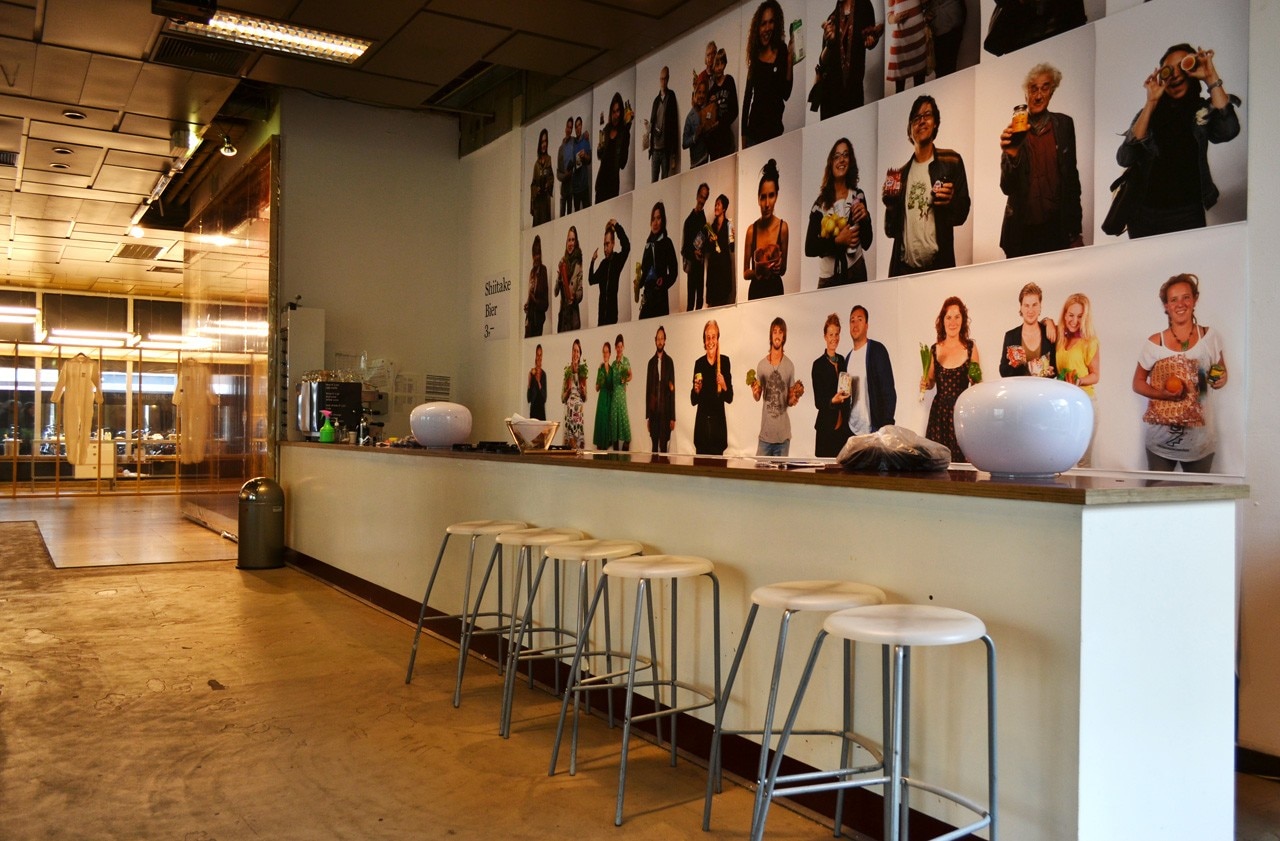 Since the abrupt deflation in Nieuw-West the Beehives has expanded their network and their presence in the city, currently managing several spaces across Amsterdam that range from warehouses populated by DIY-looking structures to more office-oriented environments. Most notably, a new outpost in the spectacularly under-rented Zuidas business district is in the works. "When we started thinking about the Zuidas there was no program at all," says Bart. "There's a lot of space that was defined as shops, but the rent is very high and you can't get anything under 300m2." Since the costs are prohibitive even for brands like G-Star Raw or Levi's, Beehives' proposal is to lower the threshold and split each lot into 20 pieces, giving people less space to get the rent down. "We also give one-year contracts, renters know what risks they're taking." Ideally, the unrented office space in the shiny Zuidas buildings will be converted into a dynamic environment, a sort of pop-up department store.

Rather than developers, Bart and Cristophe consider themselves replacement developers, a qualification that is quite common in Holland. In comparison to anti-kraak, Beehives stresses the importance of community impact. "Anti-squat has a very negative vibe to it," says Cristophe. "You put people in and they pull down the curtains, you never see them again. Our renters might help kick-start the neighborhood."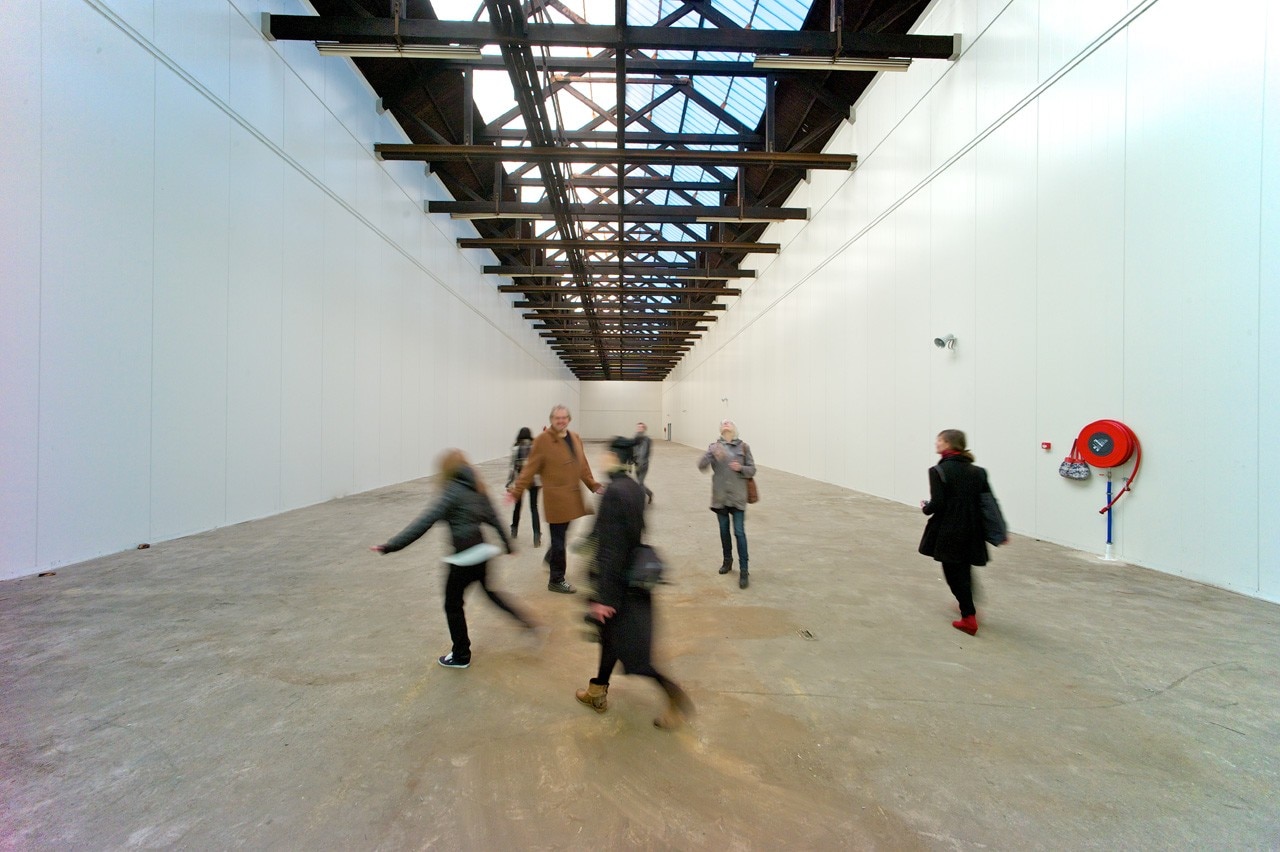 Flexibility as Lightness
Mediamatic founder Willem Velthoven is the most outspoken in favor of flexibility among my interviewees. Across the last three decades his organization has had countless addresses, the last few of which in Amsterdam. I speak with him at the Mediamatic Bank, a former office building that has housed Mediamatic's activities for a few years – activities that include exhibitions about arcade video games or mushrooms, social media and aquaponics workshops, and dinners based on expired food.
"We moved here from another office building, the old post office, where the temporary Stedelijk was housed. That's where we started using temporary, leftover space in the city." Since Velthoven prefers to pay artists rather than landlords (and their public funding was halved by the controversial axing of culture by the ministry in 2011), temporariness fits the organizations' small budget. But that's not only a necessity, it's also a state of mind.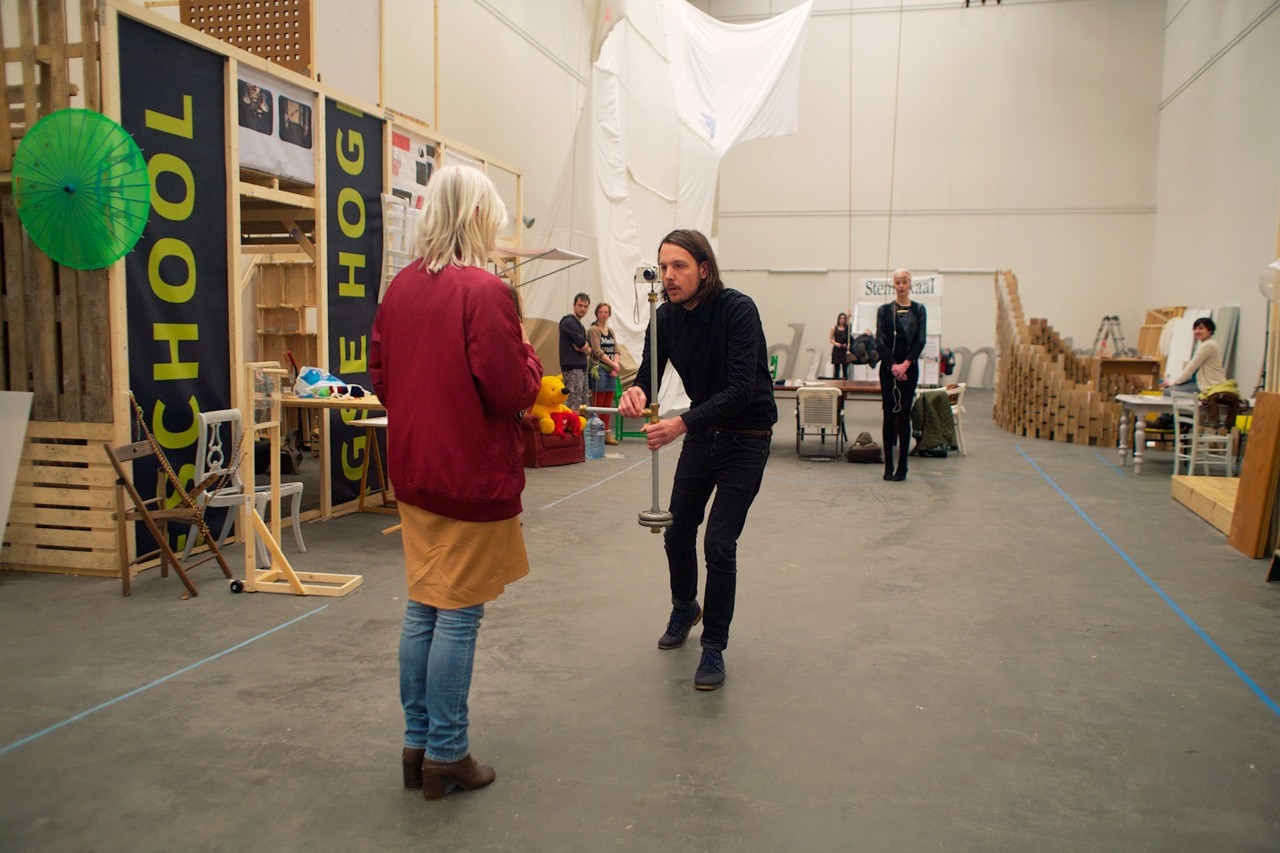 "Typically it's unclear how long you can stay in these places and that means renters are not afraid of change. They are not necessarily poor, they are risk-takers. That makes for a much more stimulating environment than a legalized squat, of which we have plenty of examples in Amsterdam." Which brings us to anti-squat. "The office space is not called anti-kraak, but it's basically anti-kraak, we rent below market price. In our new industrial location we have a 3-month notice agreement, which is much more than anti-squat. These are habits, not legal categories." Temporary use is usually limited to four and a half years, because after five years renters mature certain legal protections and, if kicked out, they can go to court. That's why Mediamatic had to leave the post office two years before it was effectively demolished.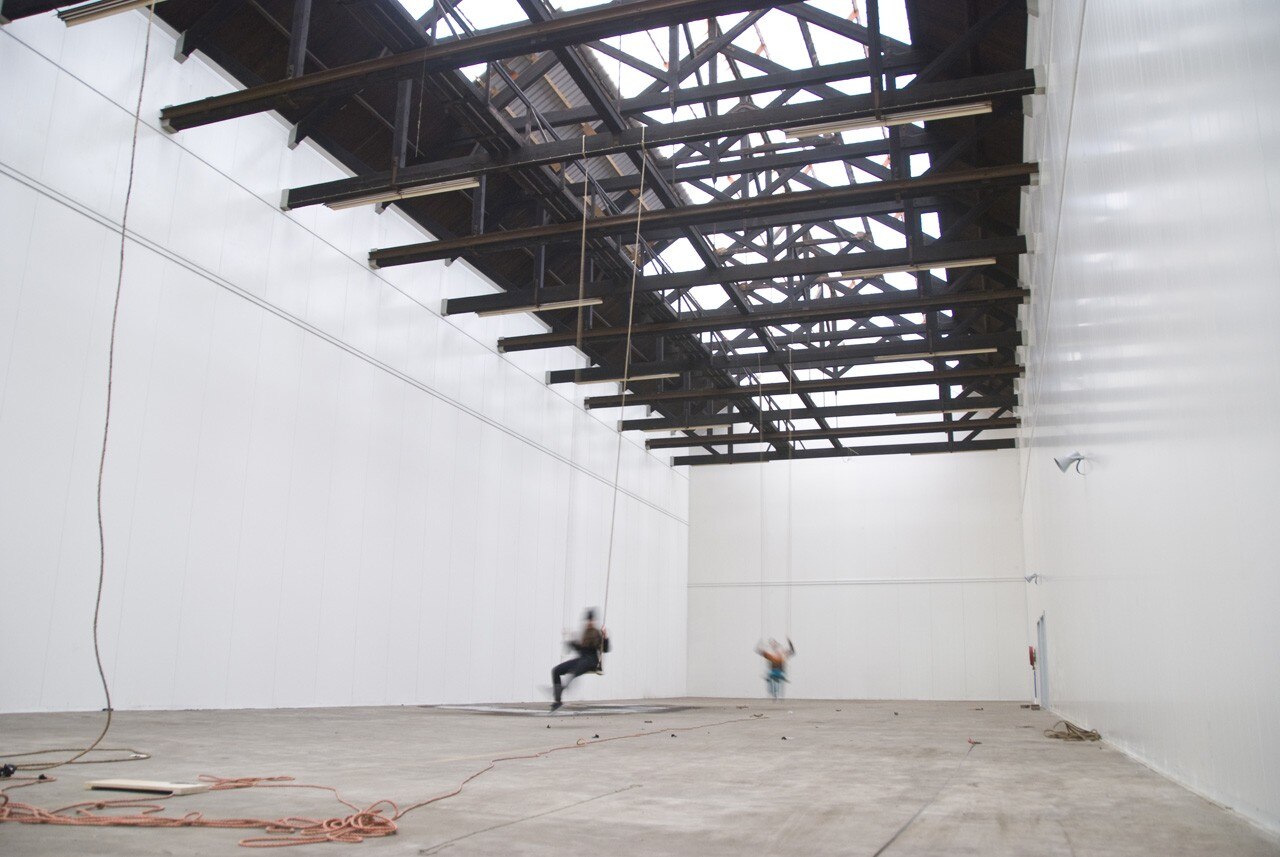 After the Bank, the most recently established Mediamatic Fabriek – where the organization invited people to participate in their monumental Freezing Favela - was chosen despite being shorter-term, simply because the space was perfect for experimentation. "We could have found other locations. There are all kinds of rough qualities to it [e.g. there is no heating] but we like to play and experiment with these spaces."

Rather than designing mobile furniture, Velthoven explains how Mediamatic will increasingly move its activities and resources into the cloud, investing in a lightness that is also the subject of the organization's next project, starting in October. Not everything can be uploaded on a server, but – if worse comes to worst – there is always a last resort: "The public library. Worst case scenario we can always work there, they have good coffee. Basically, what you try to make is as little compromise as you can."

Read here the other two case studies published last week.