Japanese architecture firm Apollo Architects & Associates has recently completed the Soho house, a single family house in Shinagawa, Tokyo. The volume is used as both a private residence — in the first floor — and a photo studio — in the ground floor. Access to the house is made via a slightly sloped staircase, which adapts to the long and narrow site.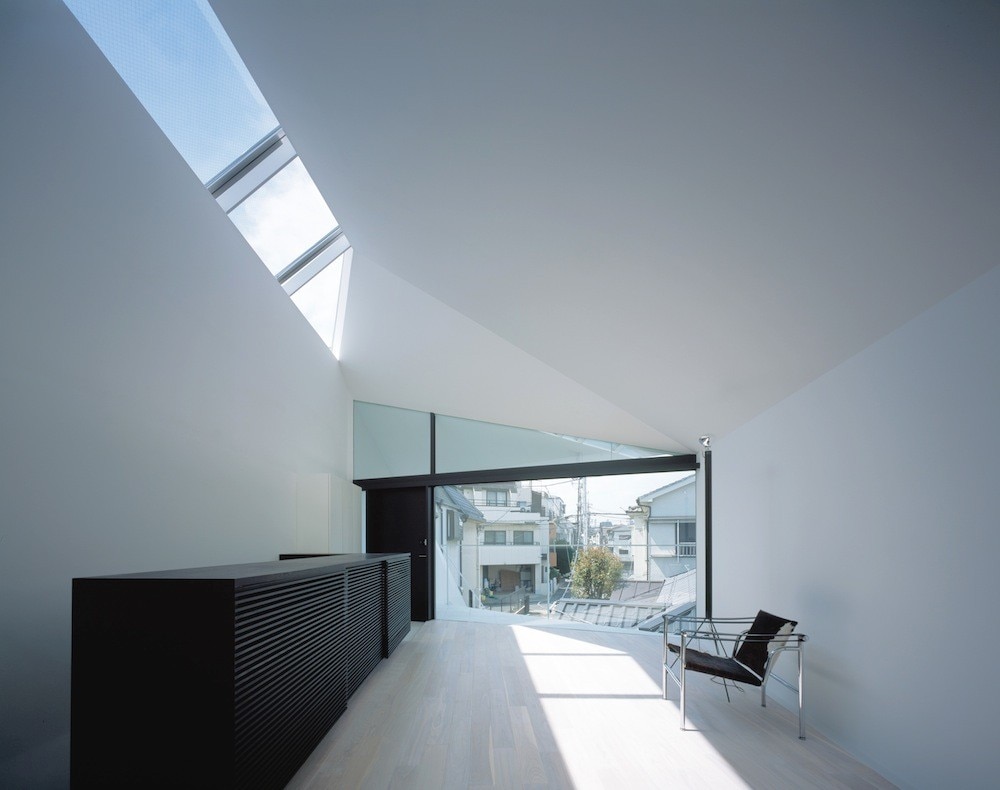 The dwelling is located in the back of a lot already occupied by another residence, and the staircase thus separates both volumes, adding to their contrast. The architects applied a glass façade on the ground floor, unifying inside and outside in the space harbouring the photo studio.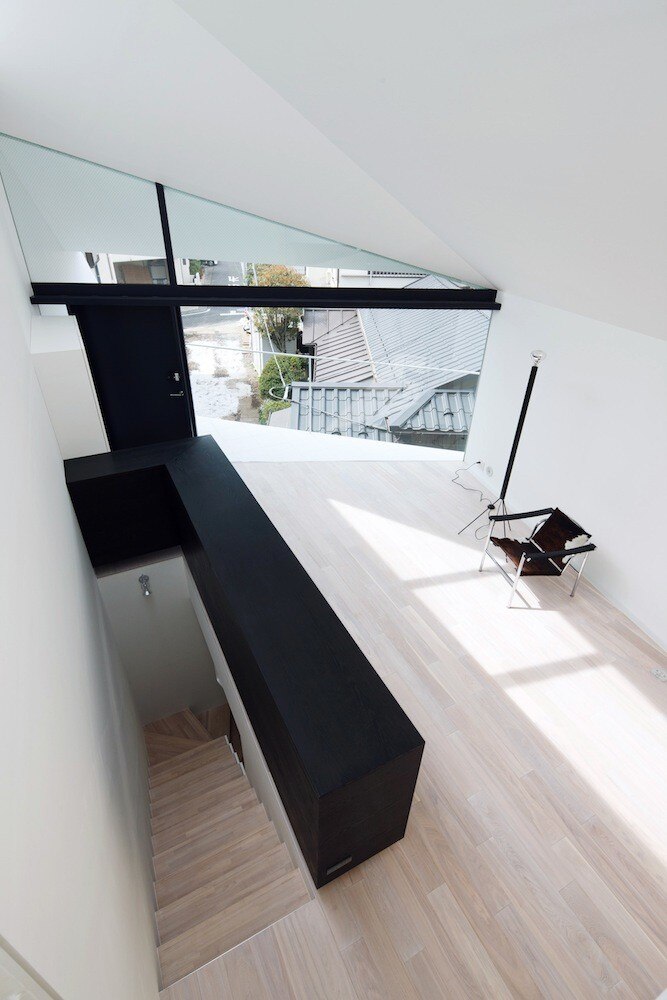 "The shallow sloped approach-stairs nicely match the sharp inclined wall," states architect Satoshi Kurosaki, "and function as a novelty to invite visitors." A pitched roof echoes the sloped staircase. Inside, a slit-shaped skylight allows daylight to invade all spaces, creating dramatic shadows. A series of diagonals permeate the space, in an effect that Kurosaki describes as a "comfortable unease".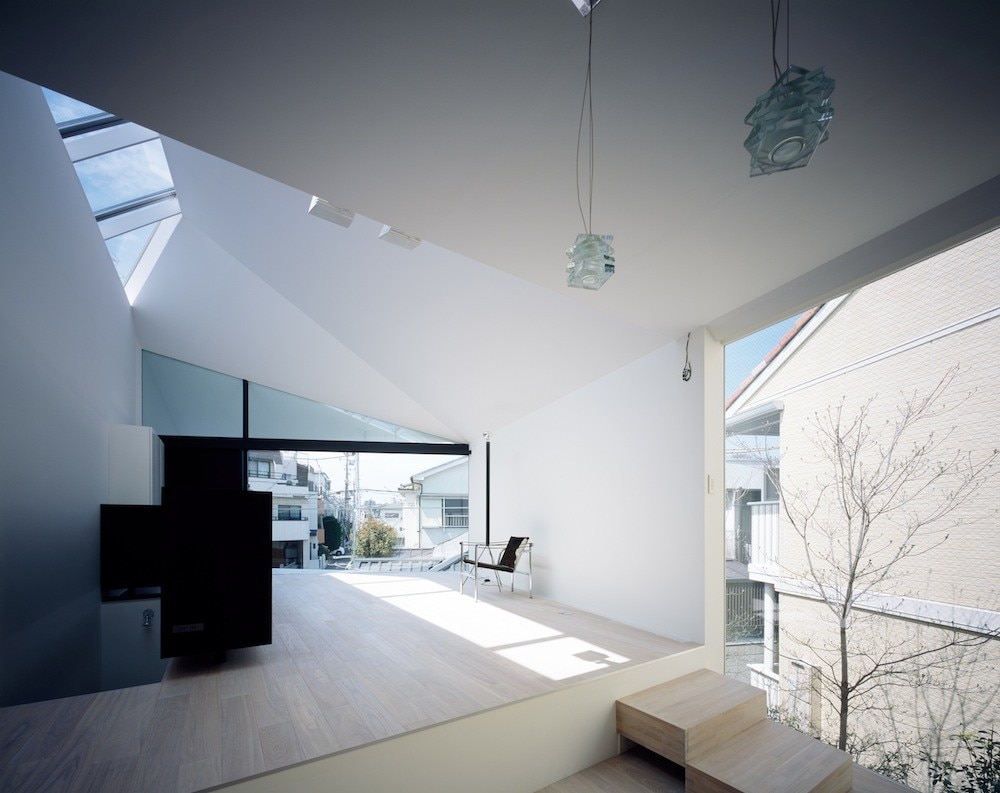 Apollo Architects & Associates: Arrow House
Architects : Apollo Architects & Associates / Satoshi Kurosaki
Location: Shinagawa, Tokyo
Completion: March 2013
Program : Residential
Structure : Steel Framing
Site area : 118.36 sqm
Building area : 46,43 square metres
Total Floor area : 84,22 square metres (Ground floor: 42,11 square metres, First floor: 42,11 square metres)
Structural engineer : Kenta Masaki
Mechanical engineer : Zenei Shimada
Photography : Masao Nishikawa