"We are human. We think as we walk," explains Will Scuderi, co-founder of Espresso. That simple phrase captures much of the philosophy behind the start-up and its first product. Slim and elegant, with a minimalist and clean design not too far from that of Apple or Microsoft's Surface line, Espresso is the portable monitor that won the Red Dot Award, a nice recognition for the debut of a very young company founded by two young people.
Espresso's story started in 2018, at university, when Scuderi and the other co-founder, Scott McKeon, while working on a project, felt they needed an "extra" display to be more productive. This marked the beginning of a story of entrepreneurship and design that has become a modern-day standard: flying to the tech mecca Shenzhen, talking to various suppliers, going through various prototypes until you found the right solution. And then Kickstarter. "We raised a lot of money that way," says Scuderi, who in the meantime had found a job with a medical device company in Australia.
Espresso Display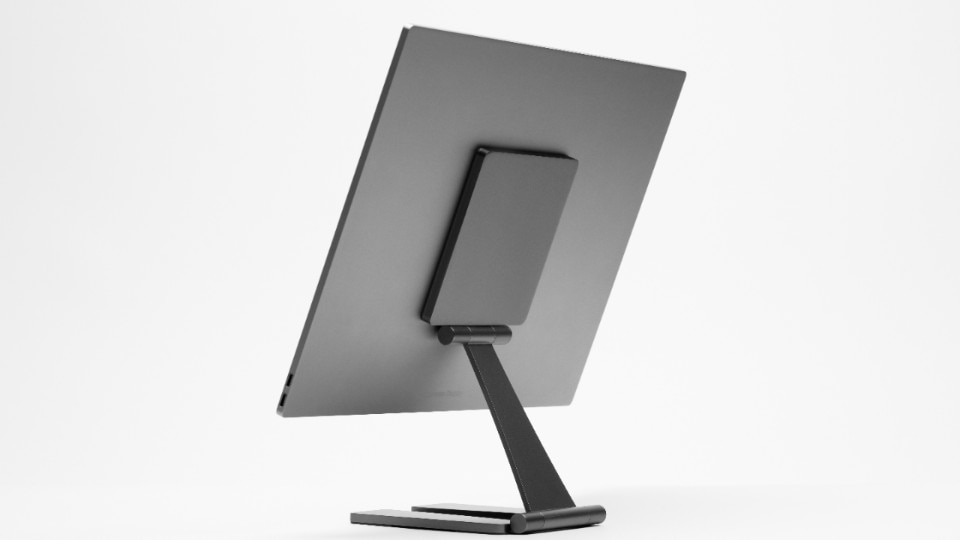 Espresso Mount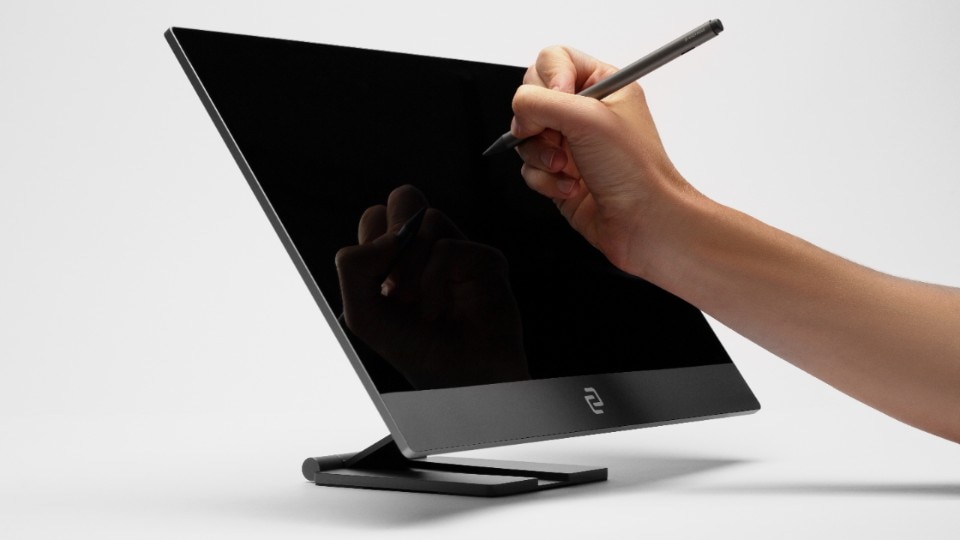 Espresso Pen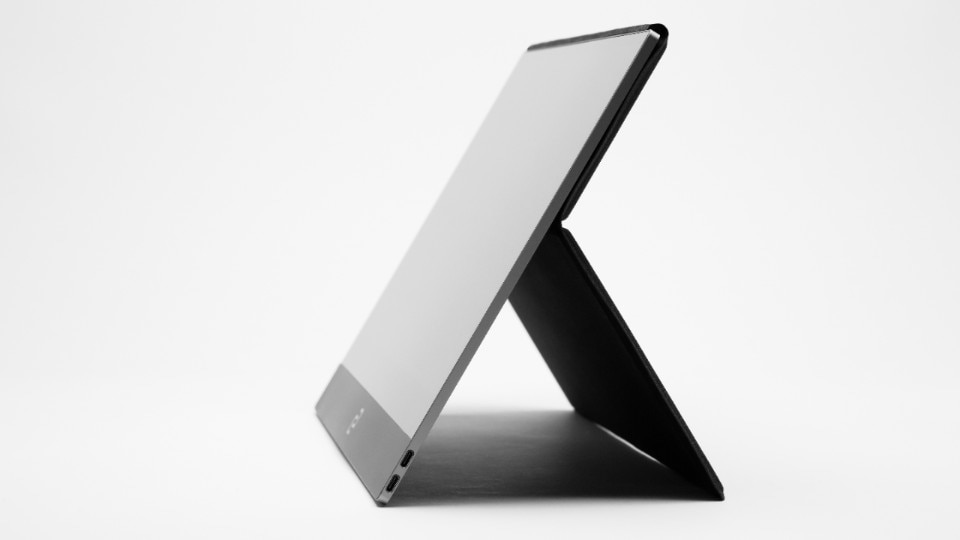 Espresso Case
Espresso Display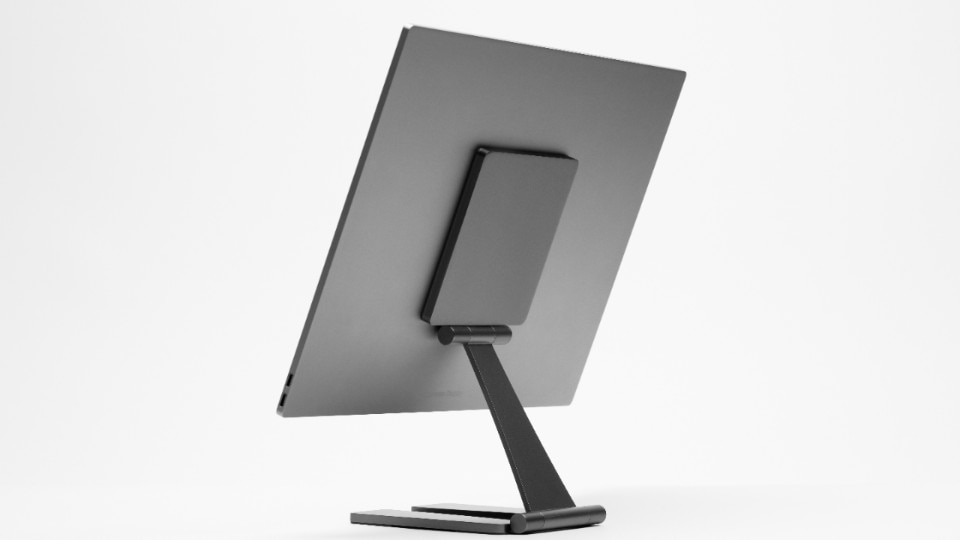 Espresso Mount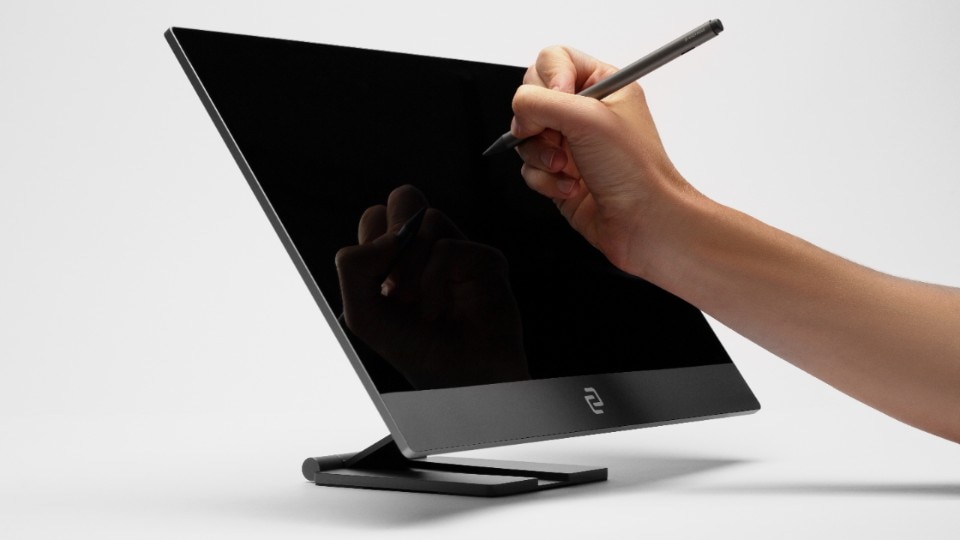 Espresso Pen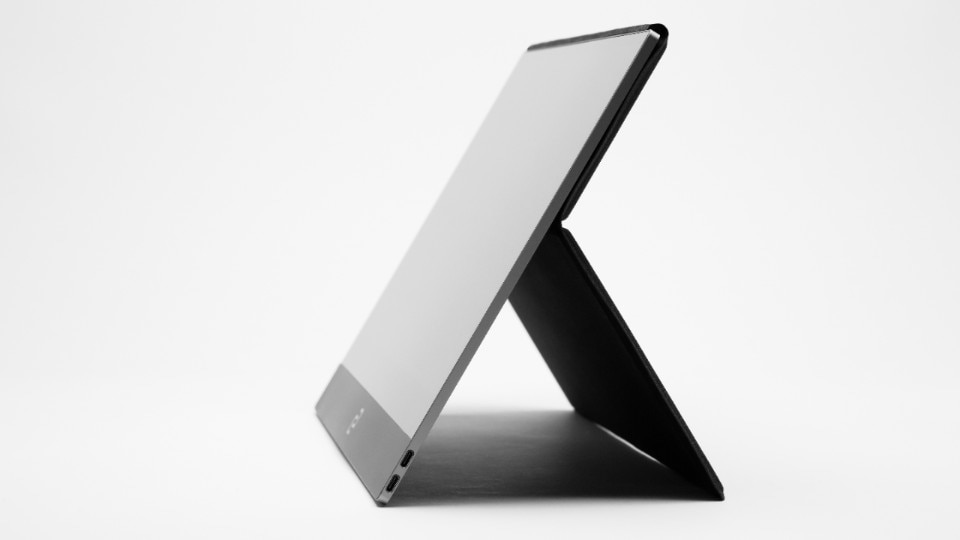 Espresso Case
"We went back to Shenzhen and started the development process". With the idea that that display would be just the first step of a company aimed at people who work without having to be in the office. "By 2027, about half of the US workforce will be freelancing, and these people will be looking for devices that allow them to be productive wherever they are," with these data, Scuderi stresses that Espresso's is not wishful thinking, but a strategy.
Not to mention the acceleration that the pandemic has given to the job market. For those who work from home and may not have the space for a fixed workstation, and work on a 13- or 14-inch laptop, a device like this portable monitor becomes almost essential. "Over the last year, we have increased the number of users tenfold," says Scuderi. A real worldwide community initially recruited through Kickstarter, which today is extremely valuable in terms of giving advice on the product and directing its future updates.
Companies have realised that employees are just as productive, if not more so, if you allow them to be happy by letting them be flexible
The portable Espresso monitor comes in two sizes, 13 and 15 inches, is lightweight and is also available in a touch version that works both on Windows and Mac. The accessories include a mount and a practical flip case that doubles as a stand, a bit like the one on the iPad. Recently, the company has launched an updated model, which eliminates the Mini HDMI port featured on the original one and introduces a number of improvements, including the auto-rotate screen function (yes, some people like to use the monitor vertically), an improved touch system and the espressoFlow software, to manage the device without getting lost in the often-difficult MacOS and Windows settings.
"To us, the most important thing was to create something that would be as efficient as a desktop computer screen, but that could be set up in two seconds," explains Scuderi. And indeed, the set-up is straightforward: the monitor connects via USB-C cable to the laptop, and in a few seconds you can get to work. All you need is a cable. At least ideally. The reality is more complex because different manufacturers have different standards. Espresso is very compatible with MacBooks. On Windows laptops, it gets more complicated. For example, it is not possible to connect a Surface Laptop 4 directly via the USB C output: you need a special hub, or you have to find a way to use the HDMI input that has disappeared in the new version of the monitor - but which does, however, come with a wide selection of connection adapters.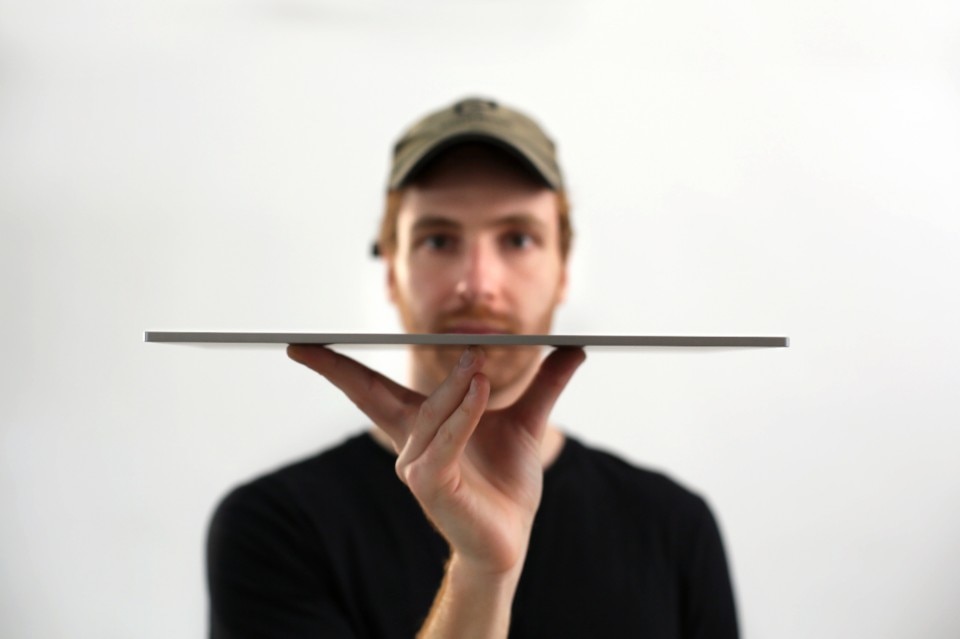 The monitor, despite the design affinities with MacBooks, was not created just for Apple users, but - as Scuderi explains - for anyone looking for a premium product to use with their Windows laptop or to extend the potential of their Samsung Galaxy through Dex, turning it into a micro-portable. "We have a kind of alliance with those who want to pay a little more to improve their workflow," explains Scuderi, who at the same time highlights the value of Espresso over tech giants like Lenovo or Dell, which he says do not apply a tailored approach to user needs. And this value was rewarded with the Red Dot: "The award proved to us that the direction we have chosen for our product is the right one". A victory, he continues, that has given him the strength to carry on, like David in a world of tech Goliaths.
"Imagine you're walking around the city and you have an idea and you want to sit down and develop it. You might be carrying a laptop in your backpack, but if you're an engineer or a designer, you probably need a bigger screen," Scuderi describes an ideal use case for the product he has created, emphasising the importance of being able to create anywhere, anytime. Using a magnetic system to attach the monitor to the case or mount is a key solution for speeding up processes. "If it takes too long, you end up not using it". Speed and user-friendliness are everything in Espresso's philosophy - the company is not called Espresso by accident, after all. The screen must be ready to use in two minutes.
If it takes too long, you end up not using it
Working on two or more displays is also an advantage over the classic office setup with a single large screen, according to Scuderi. "The use of multi-displays allows you to give each display a specific function," he explains, telling me how he uses one monitor only for messaging, for example. Comparing the human brain to a computer, he explains that "we don't have a lot of Ram", and that it is difficult "to do a lot of things at once or to be able to visualise them" and that therefore the most rational solution is to have many screens, each one assigned to a precise function. "And it would be useful if this was done automatically".
There is no such thing as a perfect product, and the Espresso portable display is not perfect either. We have already mentioned the connection and compatibility issues. We can also add that our test unit had some problems with the side buttons - but the replacement was very quick. An integrated battery would be very handy and the bezels could be thinner. Nevertheless, it is a very good product. Especially if you count that it comes from a startup and it is their very first product.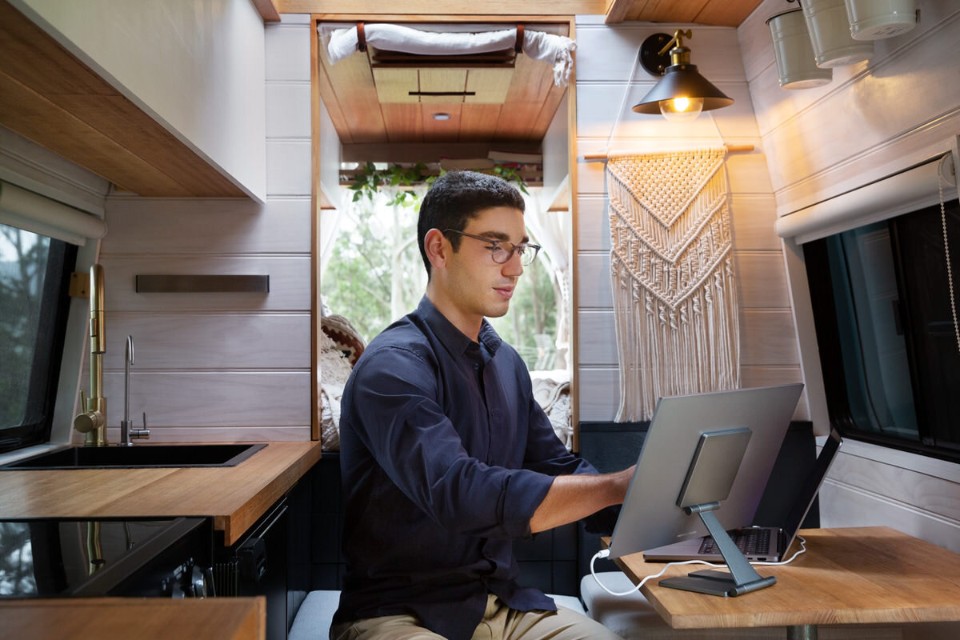 What is most striking is the corporate philosophy behind it. A positive philosophy, which fits into the revolution happening in the world of work, triggered by technological progress and accelerated by the pandemic. For some, it may be the first step towards a dystopia, but Scuderi looks on the bright side. "Companies have realised that employees are just as productive, if not more so, if you allow them to be happy by letting them be flexible," says Scuderi, who foresees a future in which we will work while travelling, "because as technologies improve, we will be able to work anywhere." And this, according to the co-founder of Espresso, can only be a good thing.
All pictures courtesy of Espresso