Remote working is today the norm. Among the forerunners was certainly Microsoft, which on the one hand designed the most popular digital suite we know, Office, launched in 1998, and on the other left behind the equation that working means clocking in and out. 
In Italy, this drive to emancipate the worker from the physical place crossed a symbolic threshold with the opening in 2017 of the Microsoft House, the 7500 square metre headquarters in the first Italian building designed by Herzog & De Meuron, built in one of the new nerve centres of the city of Milan, a stone's throw from Piazza Gae Aulenti, in the heart of the quarter where creativity, sports and technology companies now gather. "We used to have a beautiful campus outside the city, but with Microsoft House we have moved to the centre, with a brand positioning that is much closer to our customers and partners", says Luba Manolova, Director of the Microsoft 365 Division. "We have a long history of working from home, it's been almost 14 years since it was introduced. Even before the emergency, all employees were able to work remotely up to five days a week, with performance models based on objectives and not on physical presence in the office. With regard to the move, She adds that moving was "an opportunity to redesign our work spaces", in order to design "a new way of working in the digital age, guaranteeing greater flexibility and facilitating the personal and professional needs of workers". Offices that are open to the public, with 832 windows that perfectly symbolise an ideal "of maximum sharing and collaboration and the possibility of extending the network to the outside world", explains Manolova. A model that responds to the needs of flexible working "to which the entire Italian ecosystem is now adapting", with workstations that are not assigned, but which aim to address different working needs.
How is the Microsoft House organised inside?
There are desks in an open space with sound-absorbing /insulation panels and fixed monitors for those who need to process large datasets on Excel sheets. There are spaces we call ateliers, which are transparent and designed for individual, short-term work, and then there are the creative gardens, designed for brainstorming and team work, made of wooden structures, with plants and elements of different coulours; then there are smart platforms for activities that require greater concentration, metal structures acoustically insulated inside and equipped with sliding whiteboards. And then spaces with circular elements, garden tables, to allow both individual and team work thanks to an innovative creative and recreational mechanism. At Microsoft House you will also find high tables, designed for a coffee break between assignments; finally, there are the corner spaces at the far end of the building, dedicated to thematic areas and equipped with kitchens, where you can eat lunch, have a break or an informal meeting with clients who happen to drop in.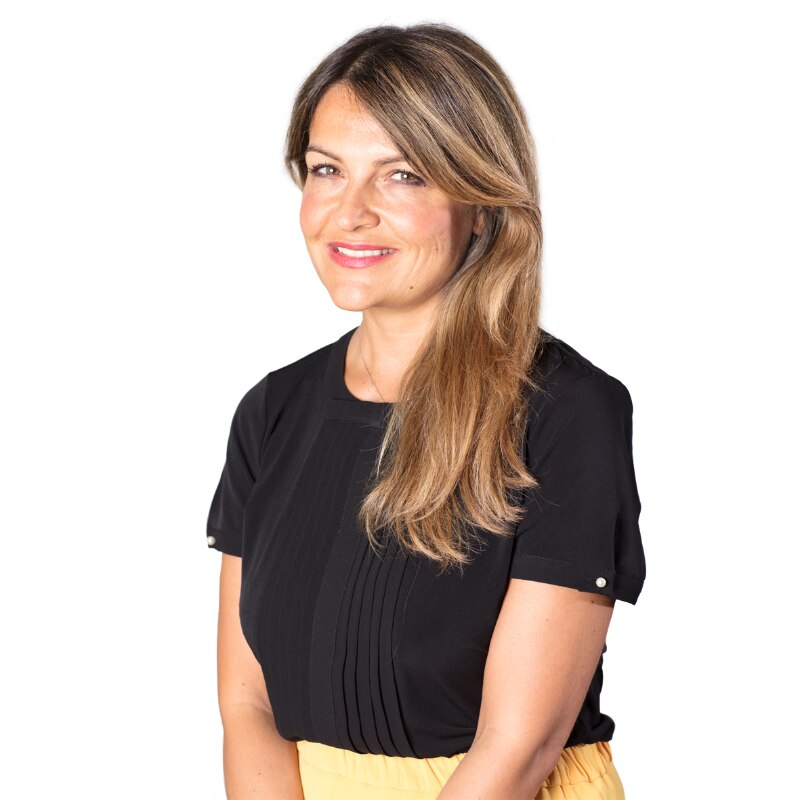 And with the arrival of the pandemic?
Little has changed, really. The headquarters are in lockdown, but we could already work remotely full-time. We found ourselves obliged to extend this possibility. For us to discover that there is an increase in productivity is nothing new. A study conducted by the Milan Polytechnic says that we have gone from 500,000 remote workers in 2019 to more than 6.5 million. A digital transformation that in two or three months did what we expected in years. Companies that had already activated remote working practices found themselves in a similar situation to ours. Perhaps not easily, but certainly smoothly, they made the transition. Public administrations and small and medium-sized enterprises, which were at 16% in 2019, made an important leap, and now more than half of the employees are working from home.
You've been doing remote working for almost 15 years.
Microsoft has undergone a profound transformation. Since Satya Nadella took over as CEO (in 2014, ed.), we've been working on a culture of continuous learning and improvement. Embracing change and learning from mistakes. A drive to be curious and learn new things. As Satya says, culture eats strategy for breakfast.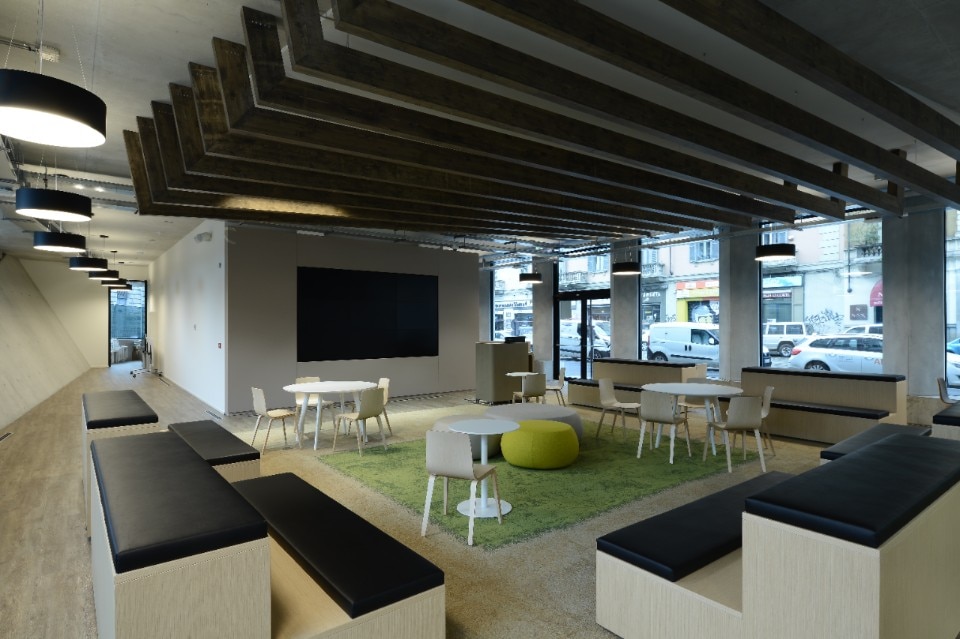 How are you different?
With us, people are put at the centre and given responsibility for results, and rewarded for individual contributions. Also in relation to colleagues: we are rewarded if our colleagues or extended virtual teams do well. Even before the health crisis, each one of us could decide, obviously liaising with our manager regular planning, when and how to carry out our activities inside and outside the company. With an obvious set of technological tools to work from anywhere, but that's simple, we offer that as a company... And so more than 80% of Microsoft employees were able to balance private and professional life and be more productive too, a percentage confirmed by all Italians remote workers. A recent study conducted with Boston Consulting Group and KRC Research found that 87% of Italians were as, or even more productive than when they worked in an office. We have broken through a major barrier. The number of Italian organisations that have adopted flexible working models has increased exponentially. About 77% this year. Of the managers we interviewed, two out of three say they will continue to work remotely. And 71% think there will be hybrid forms of work.
When you say 'hybrid forms', you immediately think of Microsoft Teams.
Yes, it started out as an app focused on messaging and video conferencing, now it is increasingly a platform for collaboration/team working and sharing.
Within a year it has become the epicentre of many people's working lives.
Teams is now a hub for collaboration and digital experiences. You can work on a document on expenditure and a new product launch plan, all in the same place. We also launched a fluid technology that dematerialises the very concept of format. You will no longer have a word or excel or powerpoint document, you will write in chat in natural language and artificial intelligence will understand if you are entering strings for a text document or directly columns for a spreadsheet. And the same for powerpoint, you throw in some content and the software gives you ideas on how to organise it. Technology will help us realise our potential. And we won't waste any more time on trivia.
You recently launched a new platform, Viva.
Leveraging artificial intelligence and machine learning, Microsoft Viva aims to simplify people's work lives through personalised, fluid and user-friendly digital experiences. In addition to productivity, we also intend to promote people's well-being by leveraging AI and analytics.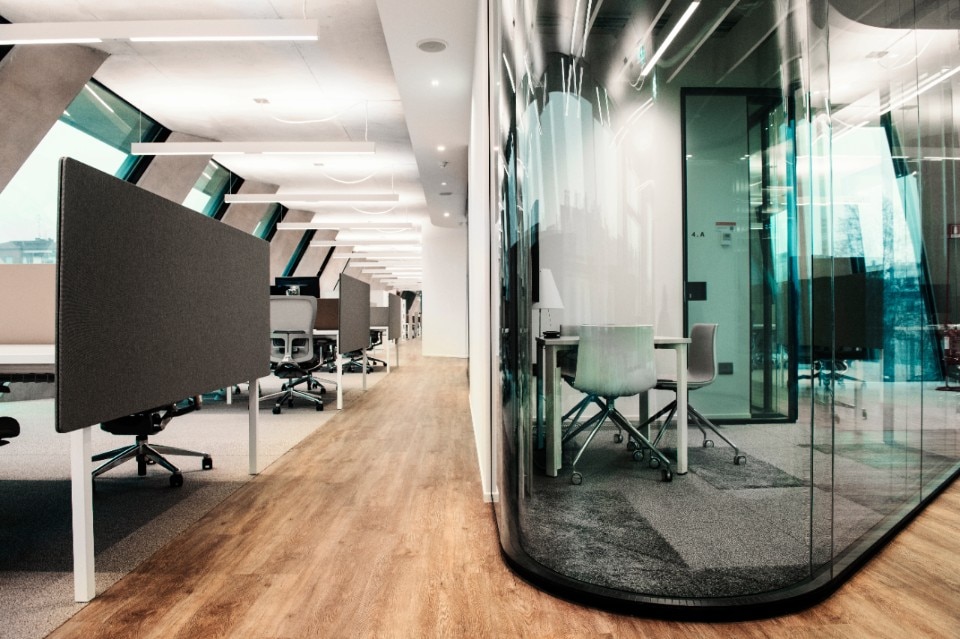 What do we risk losing in this change?
Creativity and innovation are among the things most affected by the current situation. We have to try and bridge these gaps with technology. For usm the Teams platform has become a new organisational layer of the way to work. There are virtual spaces where you can collaborate one-to-one with your co-workers or clients, possibilities to create meetings and rooms, first introduced in the world of education and now also in the world of work.
What about humanity and communication?
We are trying to ensure moments of social connection within the virtual environment. These can be formal, but not necessarily. During lockdown we encouraged virtual cafés and aperitifs, almost playful moments, to replicate to some extent what happens in front of the coffee machine.
"Foolin around".
I wouldn't say it like that, but that's exactly what it is. 
Also because the best ideas often come from fooling around.
Exactly (she laughs).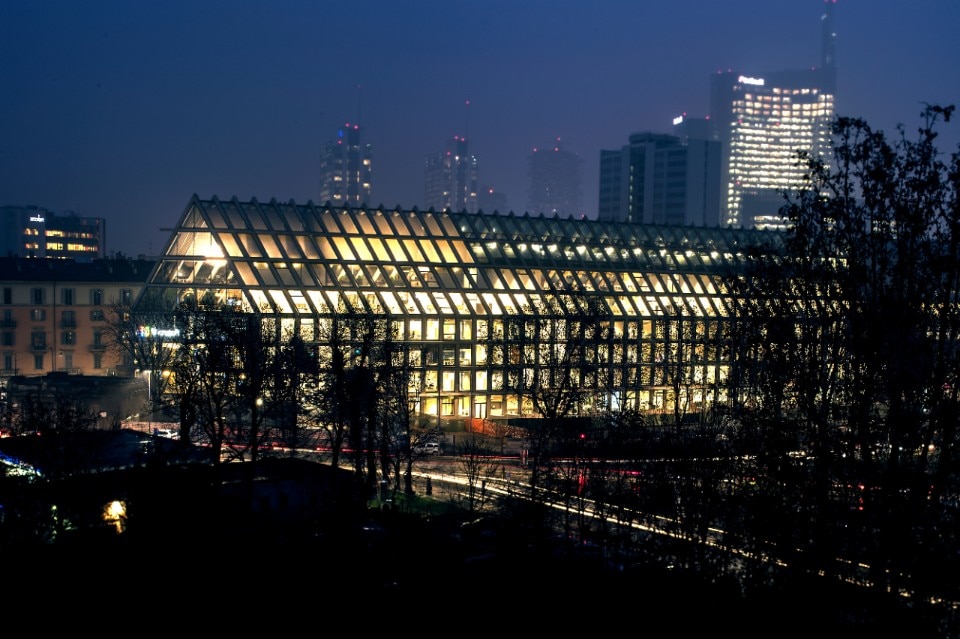 How important is chatting, even during formal meetings?
This is something we encourage, "working the talk"is extremely important, especially in an increasingly structured context. Also because since the outbreak of the emergency we all work from 8 in the morning to 8 in the evening.
Sometimes even later than 8pm...
We've seen an explosion of chats during non-working hours, before 9am and after 6pm, an increase of almost 20% and during the weekend by more than 200%, because the lines between private and professional life are increasingly blurred.
Will we get used to the fact that the office is everywhere, even at home?
After the emergency is finally over, the home will still be a workplace. Something that it already is, our family members having become almost colleagues and our kitchens meeting rooms. The idea that you can only be productive in the office has been dismantled, and we know that now it is almost the opposite. We are redesigning work experiences with three vectors in mind: productivity, learning and well-being.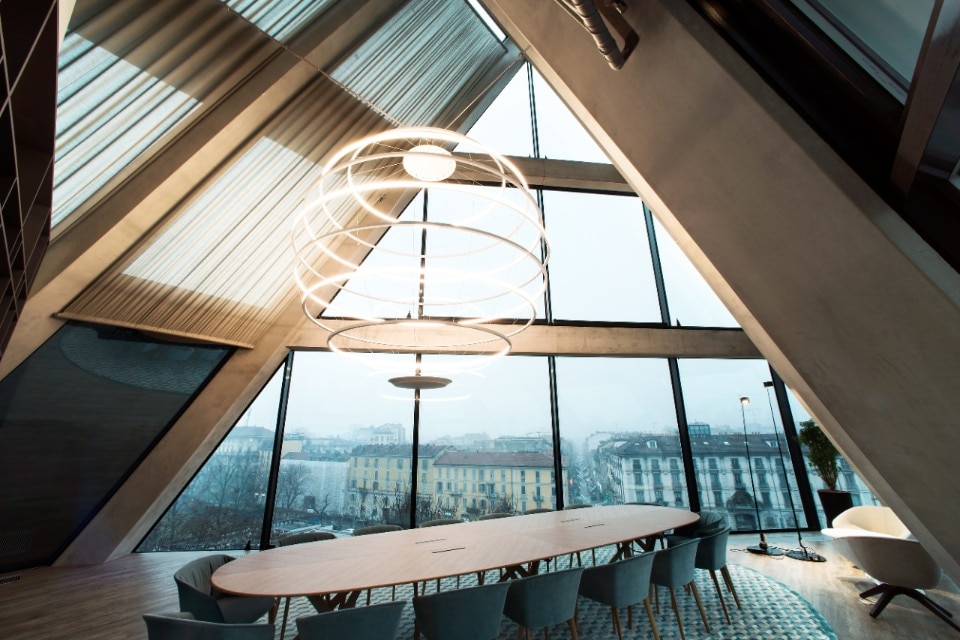 Working too much leads to burnout. An increasingly present risk. How do we avoid burnout?
First of all, by self-regulation. It is very much up to you, as an individual, and to managers to set rules. Setting yourself a lunch break with no talking shop and breaks between meetings, to give yourself space to regenerate, otherwise you're jumping from one task to the next without respite.
Do these rules have a bearing on the evolution of Teams?
Yes. An interesting thing was to discover what commuting time meant before. Therefore, a new thing we're going to introduce is that before and after work you will be able to block off moments, like an in-and-out ritual, to collect your thoughts before you start the day, for example. In addition, we are integrating a meditation app into the platform to fight stress and the feeling of burnout. It will to be called Headspace and will provide moments for mindfulness scientifically integrated into your workflow. And then the emotional check-in experience, so you can report how you feel and how your teammates feel before a work meeting. Managers can then sense what the feeling is inside the team.
You told me that the role of managers at Microsoft is also to ensure the well-being of their team.
At Microsoft, every manager can see if his or her employees access the platforms outside working hours. We are judged a lot on that as well, on the well-being of the team.
In Japan, Microsoft has reduced the working week to just four days.
Yes, and this is thanks to maximum flexibility and the use of technology. Digital assistants will increasingly come into play. Ours is called Cortana and it will allow you to manage your professional life by, for example, autonomously scheduling a meeting in a free space in your agenda, or sending you a notification two days after you have promised to send someone a document and maybe haven't done it yet, or with a to-do list you are notified of every morning. And this support will give you more time for your work or personal activities. Safeguarding the balance between private and personal life, with well-being at the centre.
Am I wrong or does this make the employee look more and more like a freelancer?
A few years ago we launched a research project on the future of work and a study explained that in the United States more than half of the population would be working freelance by 2025.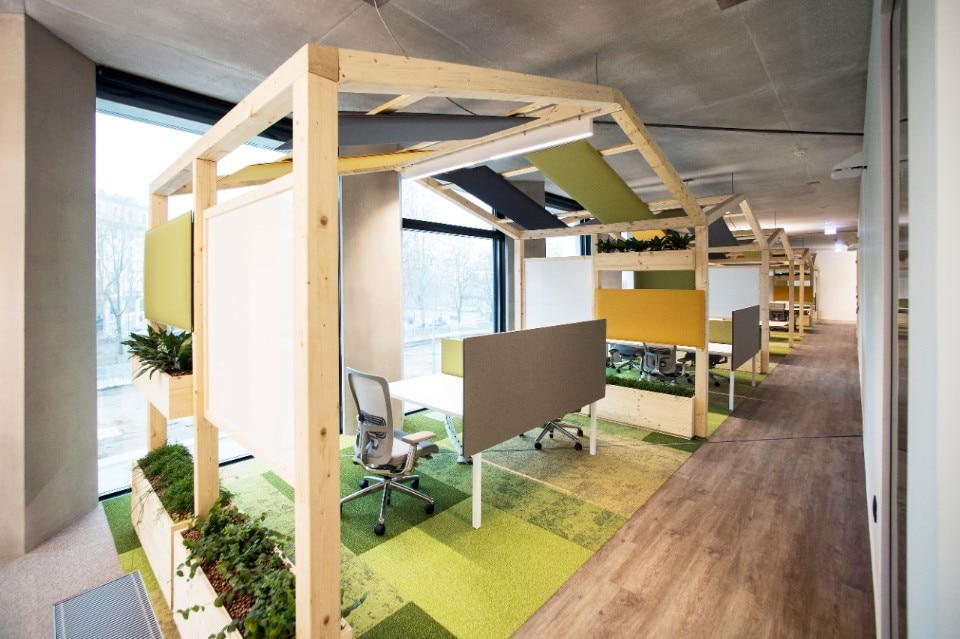 The process, in any case, is now irreversible.
The future certainly won't be full digital, and to quote Satya Nadella again, the moments of socialisation in the office are necessary. We are trying to recreate them virtually, but we will go back to seeing each other in person. The world of the future will be a mixed world.
What will be left of the office as a physical place?
The office will increasingly become a place to gather, to transfer knowledge, or to acquire and improve one's skills. It will be one of the many working tools, we will use it perhaps to create moments of aggregation, to transmit the values of the company and build a culture within the organisation but also towards the outside, because companies have now become open systems, which have exchanges inside and, above all, outside.
All images courtesy of Microsoft.