Continuing the collaboration started several years ago, GamFratesi has designed for Porro a new upholstered chair with a conical swivel base, Romby. "Our project started with a very simple geometric figure, the rhombus, and our work was to translate something two-dimensional like a drawing into something three-dimensional like a piece of furniture. We worked with 3D modeling and 3D drawings but the most important part of our work was to preserve the original shape of the rhombus so that it would remain visible in the project," say Danish designer Stine Gam and Italian Enrico Fratesi, based in Copenhagen since 2006. Iconic and essential at the same time, it combines Nordic design, minimal lines and the great craftsmanship of the brand, founded in Brianza 95 years ago. The Romby chair consists of two different elements: the swivel seat, made with an injection mould and upholstered in fabric or leather, and the lower truncated cone base in solid wood, made in segments in a cabinet-making exercise.
Is Romby more suitable in the living room or in the lobby of a hotel?
To an unexpected stay. Dining chairs must always meet certain size standards and a sense of general comfort. We believe that the Romby chair, thanks to its iconic and essential design, actually manages to convey a new aesthetic in the home.

With all the differences, Romby made me think of Saarinen's Tulip...
The Tulip is the queen of all central base swivels, with its sculptural base. It was not the reference for the project, but the connection for this type is natural.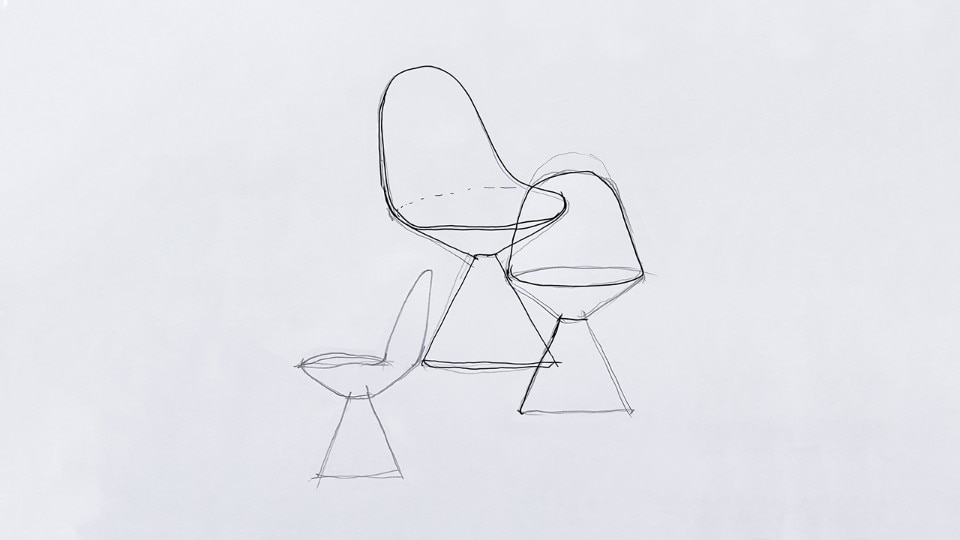 What makes you happy as designers?
The ability to materialize a thought that has a function.

A designer you admire? Why?
There are many, but Hans Wegner has demonstrated the value of design in a few places. Bond and respect with nature, collaboration with a couple of companies and his constant presence in the workshop, an evolution in small steps in each of his projects where everyone is linked, but different for a unique collection created throughout his life.
If you could have a superpower, which one would you choose?
Teleportation. To reach our beloved places in the blink of an eye.

What is the object that has improved your quality of life more than any other today?
These are two objects related to two passions that we have recently reintroduced.
Stine: the piano, after years of pause, is an object that has returned to our home and has brought so much daily joy.
Enrico: the boat, one of the few places where you feel free and carefree.
When and how do you get the best ideas?
By conversing and with a pinch of pressure.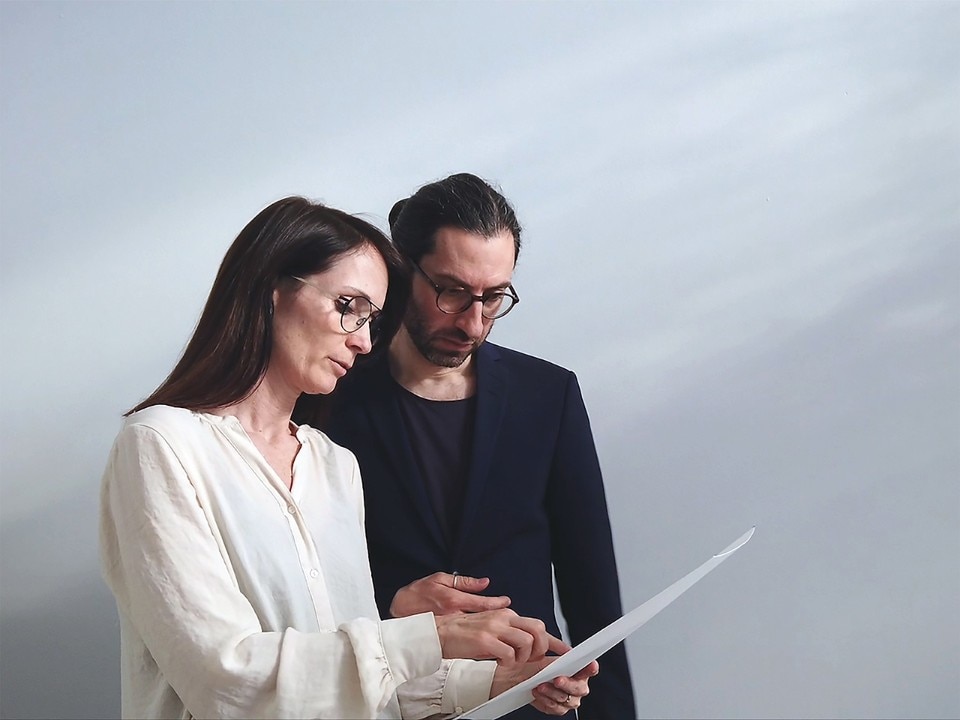 Product name:

Romby

Designers:

GamFratesi

Company:

Porro

Year of production:

2020

Materials:

Natural or black stained ash solid wood

Upholstery:

Leathers or fabrics