From 22 September, the PVQ Fine Art Gallery of Cremona will be playing host, in Palazzo Fodri, to the first large-scale photographic exhibition dedicated to Donyale Luna: "Luna and The Snake".
An icon of sensuality, who brought black beauty to the foreground well before Naomi Campbell, and a muse to maestros such as Andy Wharol, Salvador Dalí and Federico Fellini, she will be presented in Cremona through exclusive shots that her husband, Luigi Cazzaniga, the well-known Seventies photographer, dedicated to her.
It is an intimate yet shocking selection that shows the most personal and amazing characteristics of the diva. These are original photographs that have also been presented in the fascinating documentary produced by HBO on Donyale that will premiere in New York on 7 September.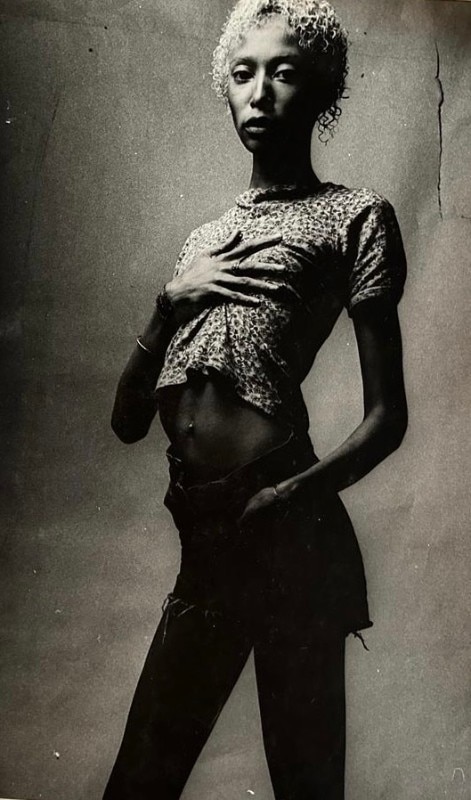 Pietro Quattriglia Venneri, gallerist, creator of the exhibition and owner of PQV Fine Art, presents the exhibition as a unique and fascinating event full of surprises, one that in a certain manner represents the characteristics of Donyale herself.
The divine and mysterious figure of Donyale is also presented through a number of extremely rare works created together with her husband, in which the couple explore different methods of creating photographs that border on pop art.
It is a unique opportunity for collectors and enthusiasts, a personal, objective and subjective representation of an unforgettable femme fatale.
Opening image: courtesy Luigi Cazzaniga