Other Space Odysseys: Greg Lynn, Michael Maltzan, Alessandro Poli , Giovanna Borasi and Mirko Zardini, Lars Müller Publishers, Baden 2010 (English or French, pp. 81)

While reminiscing about the July 1969 televised moon landing in an interview with Other Space Odysseys editor Giovanna Borasi, architect Greg Lynn reflects: "I've always thought of the moon almost like I would think of Hawaii." Casually reducing the traditionally grand scope of space travel to long-weekend proportions, Lynn makes readily apparent the degree to which the "comforting oxymoron of the glocal ," as described by Luis Fernández-Galiano, has pervaded our everyday reality (1). In fact, the global impact of local culture (and vise versa) may not be stretched far enough by current terrestrial terminologies.

Initially central to this contemporary understanding of the world as an interconnected, interdependent, and otherwise tenuously unified singular community was the ability to visualize it as such. The images sent back from near-space exploration, specifically from NASA's lunar missions in the 1960s, provided humanity with a new lens through which to see itself. These now famous images formed the possibility for the notion of a worldwide movement, most famously embodied in the global ecological struggle today lived out in the socio-political debates surrounding climate change. As we enter a new age of fascination with space travel, albeit now with a fundamentally different, profit-based motive, that initial reconceptualization of our status as global citizens suggests the possibility of our learning from space once again.
In Other Space Odysseys , published by Lars Müller following the exhibition of the same name shown at the Canadian Center for Architecture from April through September of last year, editors Giovanna Borasi and Mirko Zardini along with architects Greg Lynn, Alessandro Poli and Michael Maltzan propose just this: the unencumbered contexts of design in space should liberate how we approach architecture day-to-day. Avowedly grounded in rethinking architecture's earthbound parameters, Zardini asserts that the exhibition and publication have "nothing to do with Space Architecture or architecture in outer space." Through a series of interviews, essays and images, the editors mobilize the work of these three architects to promote architecture not as the "production of material goods" but as the "production of ideas." All three are given the opportunity to speak directly to their projects' aims and to relate those projects to the thesis of the publication. In their variegated responses to the conditions of outer-atmospheric design, the architects capitalize on the far-removed, unfettered, and yet still accessible context in order to present new terms for creating and understanding work here on Earth.
Lynn's concepts for outer atmospheric habitats and Maltzan's Jet Propulsion Laboratory project in Pasadena, California serve to connect the conceptual message to the more habitually architectural paradigms of scale, gravity, and space (here understood phenomenologically), while contesting what have been the normative responses to those paradigms' problematics. Lynn's New Outer Atmospheric Habitats and New City concepts for near-space habitats challenge predictable designs strategies, making obvious the myopic approach to previous space architectures by refusing the formal manifestations of outdated strategies centered on the recreation of gravity and mass. For Maltzan's Jet Propulsion Laboratory, the editors maintain the publication's other-worldly tone by refusing to focus on the project as the publication's only one which was planned for actual construction here on Earth, instead choosing to examine its formative stages through text and process-oriented imagery, generally avoiding the questions of structure and designer-client compromise that inevitably shape a plan's built reality.
The most intimately-scaled and furthest removed from actual space exploration, Poli's analysis of the Italian peasant Zeno Fiaschi, begun in 1974 as part of Extra-urban Material Culture , offers some of the more poignant examples of the kind of alternatives to the continually codified systems of architectural production and representation that the escape to an extra-planetary context is meant to offer. Relying on his own inventiveness for survival and often repurposing the original 'intent' of the materials at hand, Fiaschi's rural and seemingly temporal autonomy allowed him a detached platform from whence to observe modern life and provided Poli the analogous tissue with which to connect his perspective to that of recently returned Apollo astronaut Buzz Aldrin. Both men inhabited a universe removed from socioeconomic, political, or otherwise conventional limitations, where everything around them became a de-facto tool, infinitely adaptable and seen simply as the means to an end. Set amongst the provocative images from Poli's work on Interplanetary Architecture as a part of the Italian group Superstudio, the semi-fictional imaginings involving Fiaschi and Aldrin are presented in a series of drawings and essays that serve to clearly envisage a parallel universe where supposed intrinsic value is replaced by a teleology of necessity, and physio-cultural systems of control are a thing of the past. In Poli's words, the project sought to express "a refusal to participate passively in the benefits of affluent society…seeking a qualitative change of need."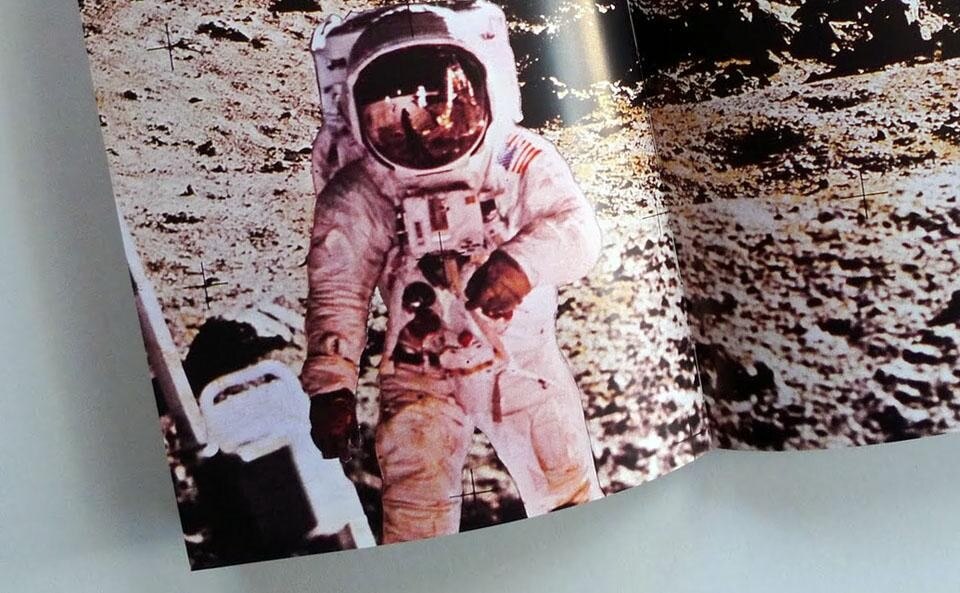 Other Space Odysseys ' multifaceted call for dramatic new approaches to architectural production is a hard one to reject. As trite as it may have become to decry, the kind of architecture Poli spoke of resisting that values itself quantitatively, regardless of its patently negative qualitative effects, continues to plague contemporary practice; the banality of the sentiment itself being a product of the same forces that commodify and cast as irrelevant ideas whose intellectual potency has yet to expire in the never-ending search for new and 'better' products. In this light, Other Space Odysseys presents truly interesting work as an inspiring metaphor, but it will be the field's ability to avoid simply archiving its pieces alongside other formalist and conceptual experiments of movements past and broadly put it to use that will ultimately vindicate its framing.

(1) Luis Fernández-Galiano, "Spectacle and its Discontents; or, the Elusive Joys of Arhitainment," in William S. Saunders, ed., Commodification and Spectacle in Architecture, Minneapolis: University of Minnesota Press, 2005, p 2.

Jacob Moore is a New York-based critic with a background in architecture and community organizing.