OnePlus is a young company, even considering what's the mean age in the smartphone arena. It was founded in 2013 by former Oppo vice-president Pete Lau and Carl Pei. Its first smartphone, OnePlus One, was launched just a year later: it had good specs and a super-aggressive price, but was only available within an invite system, a clever move which made it one of the most desired technological gadgets of the year. It sold more than one million units, with 300 million revenue, but also started the rising of OnePlus, which today has 1.500 employees all over the world and 4 R&D centres. "Never settle" has been the OnePlus slogan since the beginning. And actually, it never settled. The Chinese company, with a new device series (OnePlus 7 and 7 Pro) to be unveiled in May, is having incredible success. Among the reasons, a reasonable price and the support of an huge online community of 5.2 million members. And a strong "positive" design philosophy, as explained by OnePlus head of creative Xi Zeng. When we meet him in Milan, during the Design Week, in the new offices of the brand in the fancy Isola district, he's just back from the Furniture Fair. "I'm a fan of Vitra, Poltrona Frau, Turi, very interesting", he confesses smiling. Then he turns on his MacBook and shows me a slideshow about him, and how he got involved with OnePlus. It's funny, artsy and straightforward, as Xi Zeng is: a cultured, smiling young professional led by a strong vision.

More and more technological brands are interested in Design Week. Sony and Google installations were among the best this year here in Milan.
This is my first time, but I'll come back to Milan every year this time, I have to. I was in Salone, and it was incredible. It shows the trends of design, it's not only about consumer electronics, but general trends: it's all about the coherence.
What's your background?
I spent more than 10 years in Europe, first in London and then in Barcelona, where I studied eastern philosophy and fine arts. Zen, Buddhism, but also how your brain reacts when you see a painting. For example, when you see a red painting, you see blood, and you feel depressed when you see the blue period of Picasso. Now I'm trying to use all my studies on products (and we'll see some new features inspired by his studies in the new OnePlus 7, Ed.). I'm not from a design background, but now I lead a team of designers and engineers.
How did you get into OnePlus?
I was doing researches at University, then one day one of my colleagues asked me if I could bring a OnePlus device back to China for him. I didn't know it. I was immediately fascinated by the brand, its attitude, and even the packages, because usually in China you simply buy bare phones from a shelf: it was all quite unexpected from a phone brand, and quite different from any brand that I knew. So, I joined them.
And so, you went from Picasso to smartphones?
Not only smartphones. We're an internet connection company, and we provide everything that can help to connect to the internet. It could be a phone, a band, a sensor in the future, I don't know.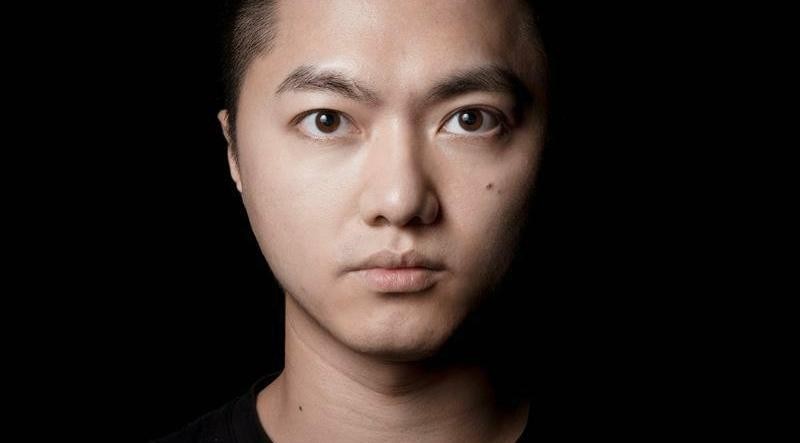 Do you think that the smartphone as we know it will disappear?
The mobile phone is the most impactful item now. If you had only one item on a desert island, it would be a mobile phone. You can call for help and wait to play some games.
What's different in OnePlus products?
There was a moment in my life when I was lost, no reading, no studying, just staying in my room playing games. One day at a stationery store I found a Moleskine notebook, an item that I didn't know. I started using it and it helped to come out of the worst moment of my life. That's the kind of product that I want to create in OnePlus because it brings you positive thoughts about life.
How do you transfer this positive approach to design?
When I entered in OnePlus, the first thing I did was a weather app. I asked myself, how can you help your users to get in a good mood even if it rains? So, I made an app to play with the weather. It explains the product philosophy that we have, to bring you the positive side of life. That's something that we made also for the flight mode, with a little animation that makes you smile. These tiny details make you smile.
So, details are important.
First is the baseline of the product, to make it functional, responding, fast. It's like every furniture, you have to model it, to polish it, and then to feel it with your hands. This is how we do. The second level is the most important part for us, how to bring in the positive side of life in it.
How do you decide which features are important?
We only choose features that are helpful to our customers. For example, we don't have wireless charging on our phones because we think that it's eye-catching, but not useful.
A smartphone is not only an item but also an experience. How do you balance these two sides, when designing a new phone?
Features are just the appearance of a product, a superficial problem. But you need to dig out, to see what's the problem that you want to solve.
That's the kind of product that I want to create in OnePlus because it brings you positive thoughts about life.
But some of your competitors' keynotes are just an endless display of features.
What's the difference between the two brands if they use the same material? It's the emotion. If I use a Moleskine, maybe I'm more creative than who uses a no-brand notebook. If I wear Issey Miyake, then maybe I'm an architect or a creative, if I choose Off White then I'm more into street fashion. But they're the same materials!
OnePlus started from personal invitations and now is in the global top 5 of smartphone companies. How do you feel, now that you're mainstream?
This was quite unexpected. We are competing with the giants. We're happy, but personally, I'm a bit anxious. It's a big challenge and that's why now I'm based in London and I look after the European product centre. There are more and more new users, we need to study them and understand what they like.
And what about the OnePlus community?
If you ask me the recipe of our success, and why we're growing, the community is the answer. For example, we had a survey in our community if it makes sense to preload a certain video streaming app on OnePlus phones: if we do that, we'll have exclusive HD quality contents. They voted for yes. That's how it works.
A brand you'd like to do a collaboration with?
We already had a partnership with Colette, Jean-Charles de Castelbajac – that was my project! – and McLaren. But I hate just slapping a logo on the device, so there must be a reason for co-branding, a common attitude to deliver better products to our audiences.
And what about furniture brands?
Oh, we'd love to. Like Vitra. Or Smeg. And I'd love to do something with Italian design brands like Vespa. And Moleskine, of course.
Why did you choose McLaren for your last collaboration?
We found out that we have common values. Theirs is "Fiercely forward", and our is "Never settle". We had the chance to update some technology, it was the first 10GB phone in the world, and also we integrated a new, faster charging technology, called Warp Charge 30. With them, we also had the chance to do a really interesting AR unboxing project.
Your April's Fool joke was the OnePlus car. Are you sure you don't want to make one?
Oh no, it takes too many resources. It's better for us to focus just on one thing, or two.
What do you think about the notch?
It's a temporary status of phone development. It will be gone one day. For example, on our next product.