Established in the early Sixties, safety rest areas photographed by Nicolò Sertorio are part of the US interstate road system.
They are currently managed by the department of transportation of individual state governments; hence the disparate philosophies, designs, and conditions.

Largely replaced by commercial gas stations and food chains, in combination with the decrease of private interstate vehicle traffic and state budgets, they mostly sit abandoned and unused in varying states of decay.
Having lost their function they become all about form, the empty symmetries attempting to control nature, as per a bygone ideology seeking to conquer the terrain. Symmetry, emptiness, and beauty confront their own meaninglessness in relation to the landscape.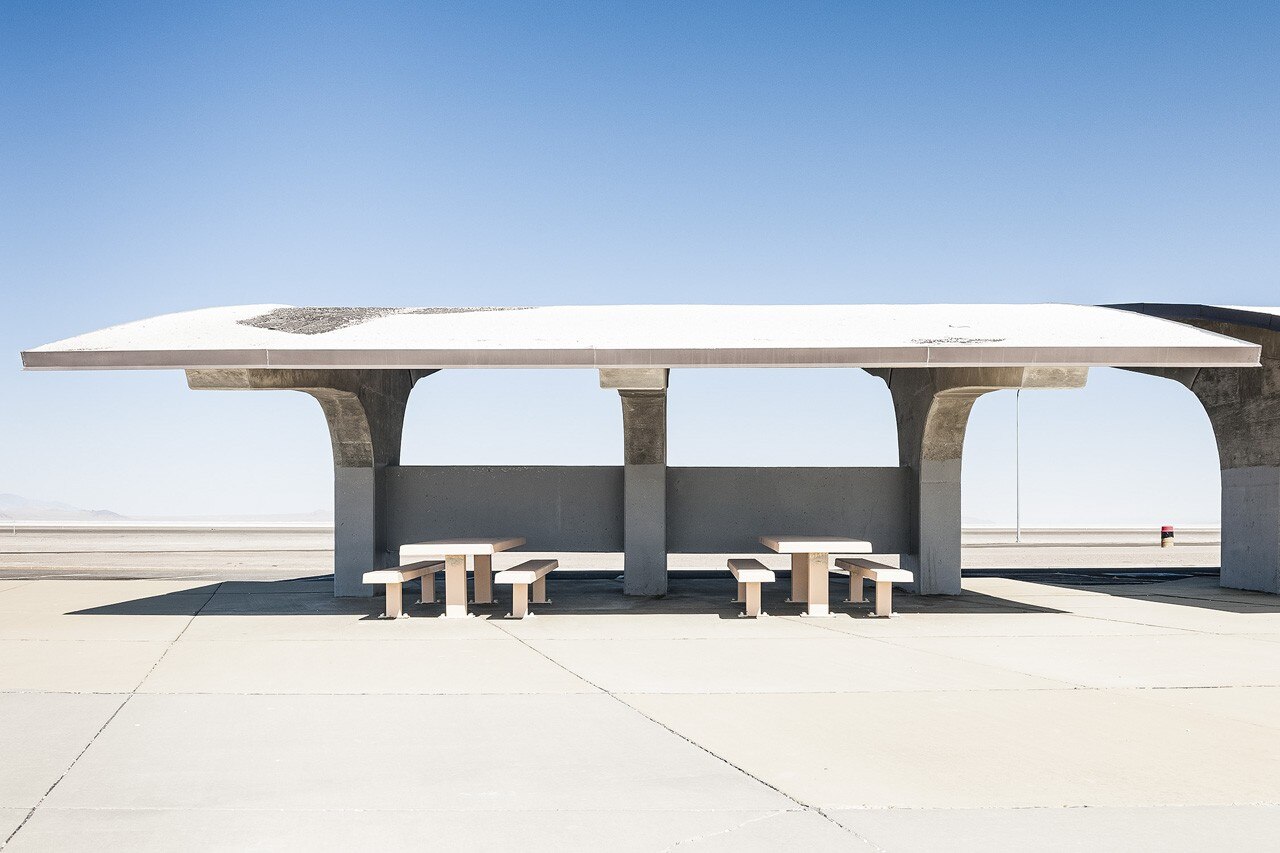 The series Rest Areas is about the collective culture and ideology that conceived and paid and built them. It was the spirit of exploration, the economic boom of the sixties, the new concept of 'road trip', the conquest of nature and the 'West'. All of this was (and to an extent still is) new and foreign to Sertorio– born in Princeton (NJ), but grew up most of his childhood in Italy during the post-war period, with its somber moods, small cars, small freeways (not free), expensive gas, short distances, and always driving to a specific destination – who saw the America road system for the first time during a road trip with his mum with a rented small RV when he was 4 or 6 years old.
The series evolved from an earlier body of work (Passages I: The Road) that explored the idea that 'nature' is nowadays the time in our car going from one place to another, not the idealized postcard void of human presence.
Nicolò Sertorio is a photographer from Oakland, California. His work has appeared in various solo and group exhibitions and has won several awards in the United States and abroad. His photographs focus on the representation of the duality between the individual and his environment, cultural or geographical.