Sony's SRS-RA3000 is quite a unique wireless speaker. Not only for its slender and elegant design, with precious finishes in metal and fabric but because of the particular kind of sound diffusion it's capable of. In the last few months, the Japanese company has focused on launching and supporting a brand new experience. Called 360 Reality Audio, it uses proprietary object-based spatial audio technology to provide an immersive music experience, created by mapping sound sources such as vocals, choruses and instruments with positional information of distance and angle. 
In addition to a very limited number of audio speakers, some of Sony's headphones and earbuds, including its latest flagship line (WF-1000XM4 and WH-1000M4, respectively), are optimized to take full advantage of this new audio technology. 
When I first powered up the Sony RA5000 speaker, feeding it with some compatible content fetched on Tidal, it felt like inviting Dua Lipa and her band  to play in the small studio where I work and live. And the same happened with Dave Bruebeck's jazz quartet and Herbie Hancock. It was like having them, and their musicians, scattered around my living room. Even electronica has a real different feeling with this technology.
"360 Reality Audio is a new way of enjoying music that focuses on the 'sound field', an innovation that naturally follows the achievements in the areas of sound quality, represented by high resolution, and 'high functionality', represented by noise cancellation", explains Mike Somerset, Technical Marketing Manager Audio, Sony Europe.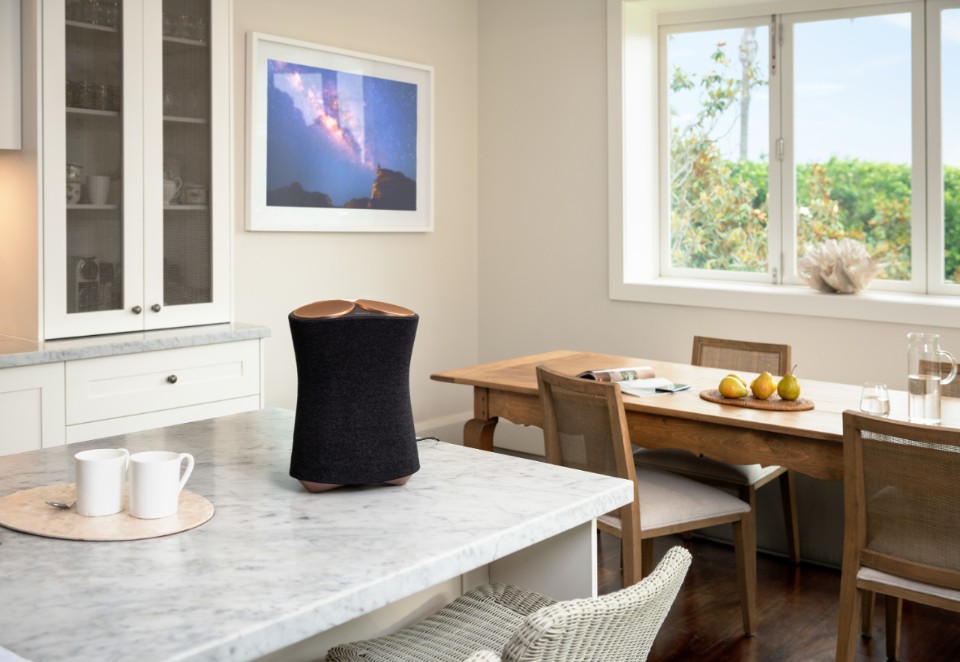 Such a futuristic technology needs proper devices to play accurately. For a product to be considered 360 Reality Audio compatible, it must deliver on two specific experience requirements. "Firstly, it must be able to read and playback the format itself", says Somerset. This particular digital audio format, he explains, allows a more immersive and accurate representation of the sound field than traditional stereo or channel-based ones. Then, "the device needs to be able to create the object-based audio sound field and this can be achieved in a variety of ways, depending on the specific product and required application". 
In 2021, Sony has started building a full line-up of audio products that allow customers to enjoy 360 Reality Audio. First of all, the afore-mentioned SRS-RA3000 premium sound speaker and its sibling SRS-RA5000. On July, it was announced that the HT-A9 Dolby Atmos home theatre system and the HT-A7000 soundbar were also getting compatibility to play 360 Reality Audio content. The latest addition came in September with a new soundbar, the HT-A5000.
These audio systems generate the object-based sound field through a mix of digital signal processing and hardware, in a way that can vary greatly between each model.

When it comes to headphones, things become a bit more tricky. "In order to be immersed in audio most effectively, you have to consider that every listener is different," Somerset explains. "Everyone's ears are different, so everyone processes the directionality of sound differently than the other." So Sony introduced listening profiles for the certified 360 Reality audio headphones, and users can customize the experience by analyzing the shape of their ears through the app. "This customization provides greater accuracy in sound and allows for a more realistic immersion, tailored to each individual's ears."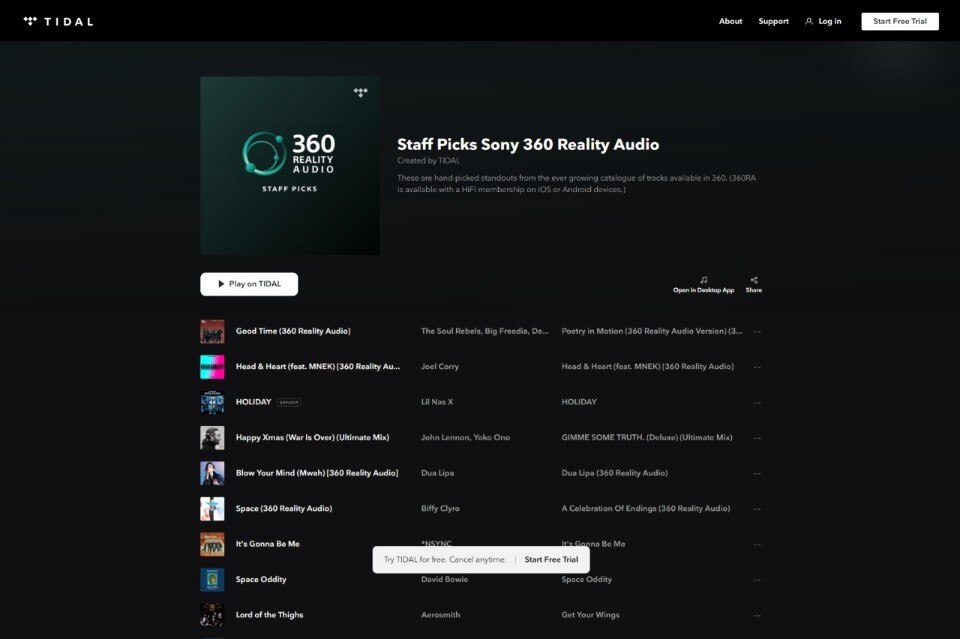 Currently, 360 Reality Audio content can be streamed on Tidal, Deezer, Amazon Music HD and Nugs.net. This group of services is likely to expand in the future. Sony plans to make 360RA a standard, and Somerset lists all the advantages this technology has over competitors, including Apple's Spatial Audio. Most importantly, 360 Reality Audio has the advantage of being based on MPEG-H 3D Audio, the only open standard currently optimized for distributing this kind of music. And thus, it works with headphones from other manufacturers. "Sony believes this format is a winner because it is highly flexible," Somerset concludes.