"I'm a designer manqué". Derrick de Kerckhove, one of the greatest theorists of the digital age - words of his teacher Marshall McLuhan - smiles and looks at me, and we both agree that it is way too hot for a January Sunday afternoon. We meet at Domus Academy before the opening lecture of Interaction Week, the event dedicated to design "and its consequences", which this year is taking place in Milan. Back in 1991, he published The Skin of Culture (Italian version: La pelle della cultura, 1995): when it was first published it was an enlightening book, and later it became a cult. For those who read it today, it seems almost prophetic. Our conversation is held entirely in Italian, with a bit of English and French here and there. First, Derrick remembers the holiday spent on the shores of Lake Garda with his family when he was 4 years old: that's when he learnt how to speak Italian so fluently. Then, he looks back on those years, from age 6 to 9, spent between Pakistan and New Dehli: here he picked up Urdu and, above all, became aware of design, "not as design per se, but as form, because it's all form there". Finally, we talk about the digital desolation that has spread around the world since the outbreak of the coronavirus in Wuhan: "It would be an absurd thing if the coronavirus came from a global psychosocial condition", explains de Kerckhove, who's currently carrying out a research on the quantum together with Stefano Calzati, "a brilliant assistant and now co-author" who works with him at the Polytechnic University of Milan, where the Canadian theorist (born in Belgium) teaches Anthropology of Communication. "This is the fourth year now, I hope there will be a fifth, too. I really like it here", he points out.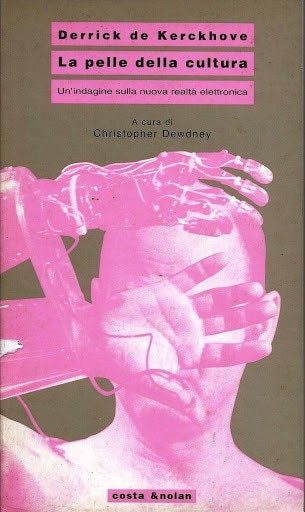 How does it feel to be teaching design students?
It's a gift, because they have one special thing: imagination. Then they fascinate me because they all come from different cultural backgrounds. Many of my students are Chinese. They are forced to adjust to cultural differences, which are real, but at the same time they have to learn about each other.
Is this a theoretical course or are you working on practical projects?
We are also working on some projects. For example, we have experimented with the creation of communities as a design system. This project was born almost by chance. I had to tell the Polytechnic what we were going to work on, but I had no idea. Then, that very same day, I stumbled upon a very special news article: Molise gives 700 euros a month for three years to those who move there. I truly love Italy. It is one of the very few countries where human beings continue to be human. But the Italian political and bureaucratic organization is "fuori dal melone" (out of control)!
You were talking a lot about design already in 1991, with your book "The skin of culture".
There's a lot about design in this book, even though I never studied it. But as they say around here, "don't wait for the expert, become one yourself". Then I became interested in the topic of writing, not as design, but as cognitive infrastructure.
The role of designers is essential in the world of the digital twin
In that book, Babel and Jericho become "architectural myths for technological catastrophes".
Yes, the book talks about Babel and Jericho in terms of design and sensory problems, especially sensory when it comes to Jericho. The trumpet would cause such a strong vibration that a wall not made of concrete would never be able to bear it. It's the idea of walls falling because of the music, but for less legendary reasons like in Berlin, where the fall of the wall was triggered by a rock concert under the wall in West Berlin. All this continues to fascinate me to this day.
A whole chapter was about cyberdesign.
Cyberdesign is the proof that a part of it was interactive, but on a more psychological level, before it became a human-machine interaction. This sensitivity is very strong today.
If you re-read The Skin of Culture, you realize that, compared to the nineties, the devices that we have today are very different, but the theoretical framework is still very relevant.
This book tells the beginning of a phenomenon that is now one million times bigger and stronger. These are just a few Fleurs du mal, to quote Baudelaire. A Chinese publisher asked me to retranslate this book, which is now thirty years old, so I thought I would update it by adapting it to the China of today, which is a slightly bigger challenge. I couldn't do it for all the chapters, but I managed to do it for at least a dozen of them. And then it occurred to me that I could make an adapted version of the book for each language (more or less 15). I tried with French but it's difficult.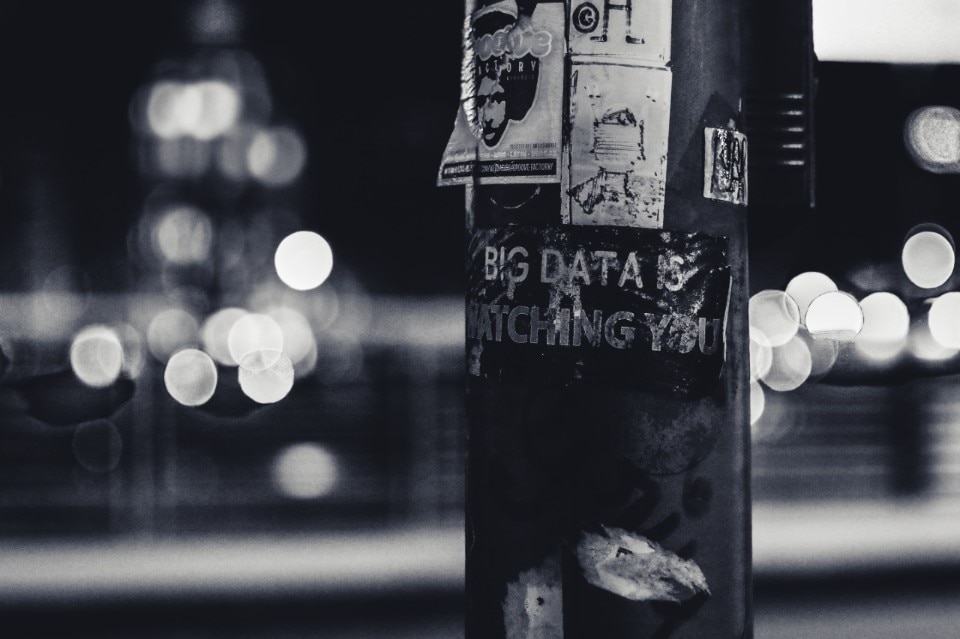 Did the emergence of the electronic age change the role of designer?
The role of designers is essential in the world of the digital twin.
Digital twin?
Imagine that in our smartphone lives a digital twin, an entity made of big data, that gives you the most accurate answer about your destiny, your health, the next thing you have to do, the one person you should or should not marry. All this becomes a phenomenal extension since the digital twin grew up and is now called Alexa (Amazon.com assistant). And this is also a very serious problem because we continue to think that the we are still the ones who make the decisions. This is what I will talk about later in front of the Interaction Week audience.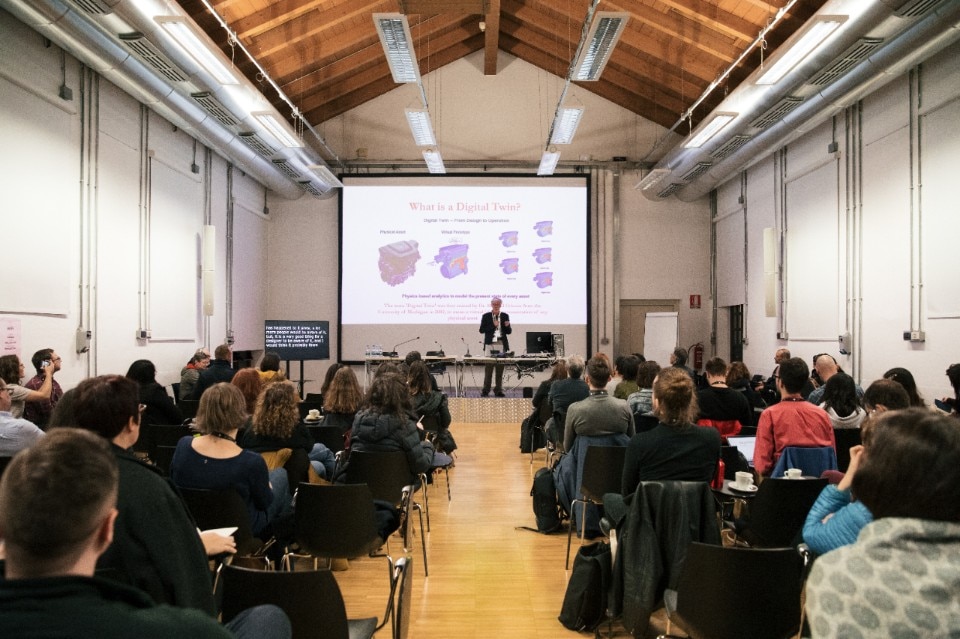 The theme of awareness and technology is a burning issue today. A study found that, today, half of the American population uses augmented reality without even realizing it.
Augmented reality is now taken for granted, we use it without calling it that. Even when you use your computer, that's augmented reality. The mouse is my way of penetrating the screen of my laptop. Also using the gps is augmented reality. So augmented that taxi drivers in Rome no longer know where the places are, but their gps does.
At the end of the eighties and during the nineties we were talking about virtual reality, rather than augmented reality. But lately it seems like we have made a comeback to virtual reality, after the launch of the various Oculus headsets on which Zuckerberg has invested a lot of money.
I don't think that we will live inside a virtual reality any time soon, unless we are talking about the scenario I mentioned before: If you have a device that makes the decisions on your behalf, it's an extension of yourself. And algorithms take care of your intelligence. This is a big problem for a designer, to understand what kind of relationship we can build with our digital twin - which is Alexa, kid!
Interaction Week, organized by the Interaction Design Association and the IxDA group of Milan and Turin, takes place in Milan until February 7.