Eelgrass is full of childhood memories. Smells, noises and feelings mixed up with a bit of desire.
But in fact, the eelgrass Zostera Marina is a real disturbing factor: every year thousand tones of the dowdy biomass are washed up on the beaches on the German coast and blemish it with an unsightly brown carpet. Much to the anger of the tourists. Those – as a major economic factor – expect clean beaches. Consequently the natural material ends up as special waste on landfills. Regarding our resource-wasting society, there has to be a fundamental rethinking.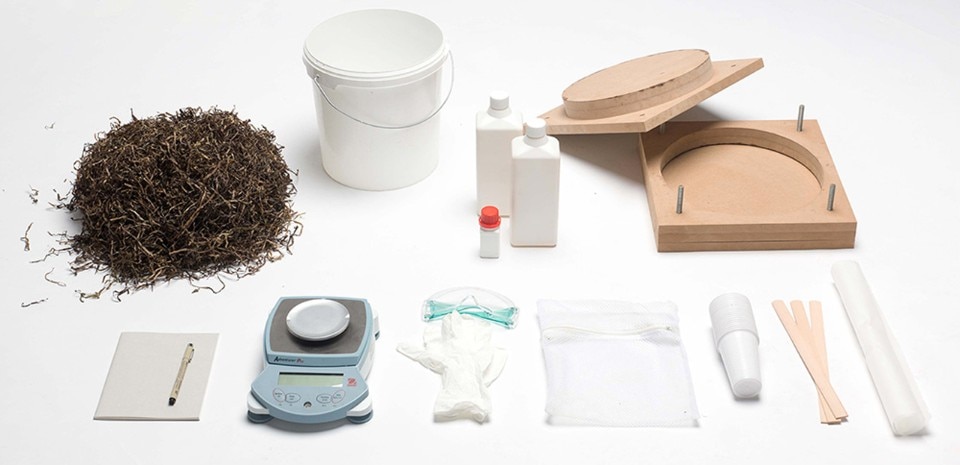 The designer decided to see if there was a way to use the eelgrass as a material. During material experimentations with the biomass and different kinds of matrix the biomass could be bedded in, a new eco-material was found. Finally, the eelgrass fibre reinforced eco-plastic is made with the aid of a bio-resin mainly produced from vegetable oil. The material is lightweight and stable at the same time and brings out the natural aesthetics of the eelgrass. The texture of the finished product feels very much like cork.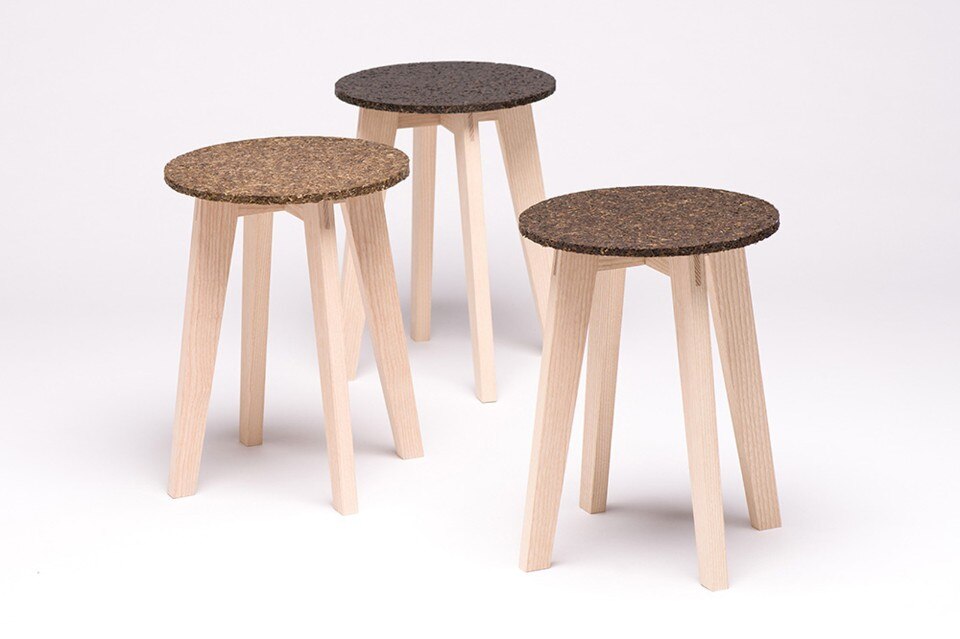 By sorting the different shades of the natural fibre, different colors of the material are possible. There is no better way to confront people with a new material than in furniture. Furniture always needs an interaction between human and object. With its minimalism, the stool focuses on the new eco-material. Furthermore, the only one centimeter thick seat shows how stable the material is.

The idea was to create an everyday, innocuous stool that would enlighten people about the possibility of using waste material. Beside creating a new eco-material, another aim of these experimentations was to open people's eyes to think in new alternative ways for future materials. The stools are simple, but they do highlight how materials might not be 'waste', but can be transformed into something useful and surprisingly attractive.

Caroline Pertsch, Zostera stool
Caroline Pertsch, Zostera stool
Caroline Pertsch, Zostera stool
Caroline Pertsch, Zostera stool, Zostera Marina
Caroline Pertsch, Zostera stool, Zostera Marina