The client, an avid mountain climber, told the architect that part of the appeal with climbing a mountain is that you never really know what will happen until you get there, and how soothing it is to experience something new every time.
He wanted the same kind of space built in a beauty salon, giving guests a new experience each time.
First, we looked together with him to find a small property in a quiet neighborhood, where guests would feel the most welcome. We went for a spacious, open feel using a high ceiling framework and a stripped down interior with one station. Everything has been carefully selected: the chair, sound equipment, large mirror and other details which will come in physical contact with guests to create an experience, along with a desk and freely changeable wall-mounted storage in perforated board for the owner.
The reflection of the wall surface, ever-changing with the seasons and the taste of the owner and his diverse interests, will become the face of the salon. The guests will certainly feel how the space will change over time.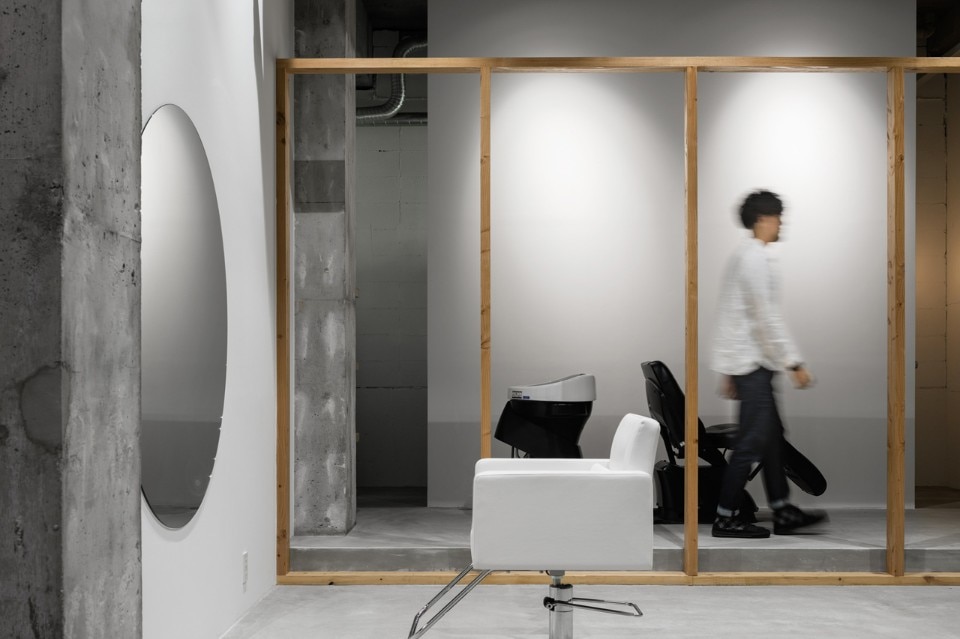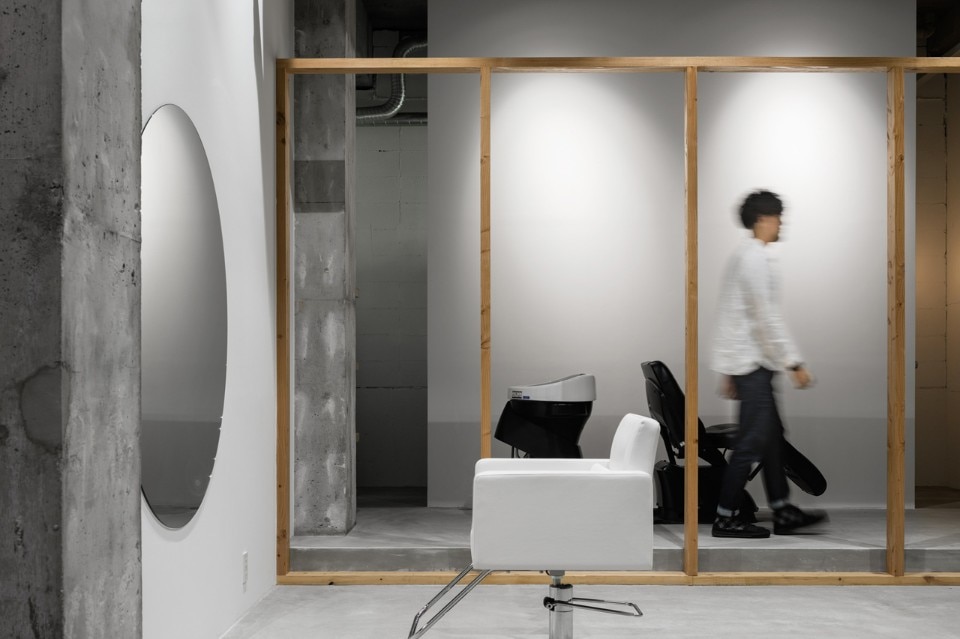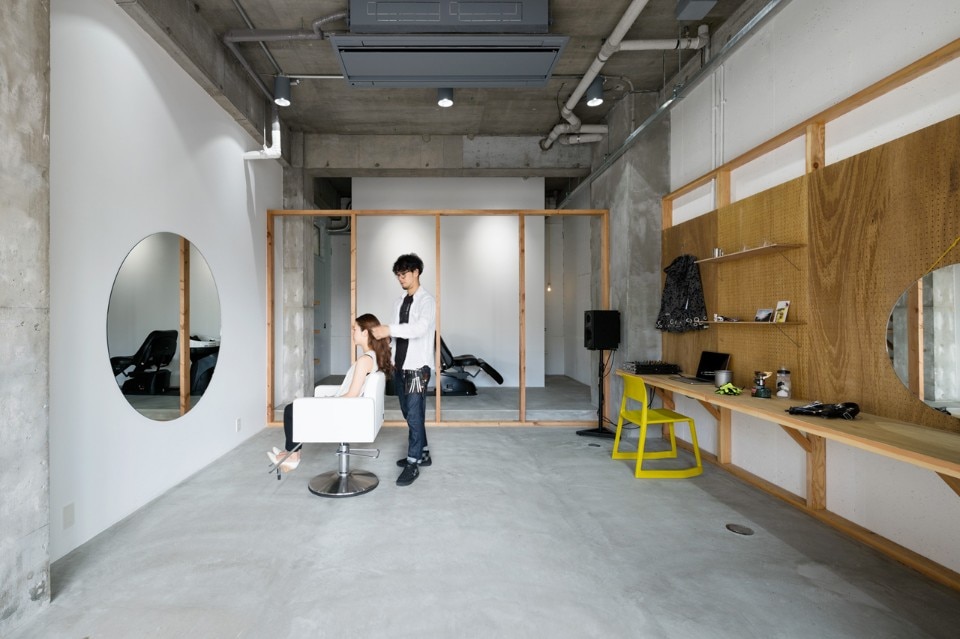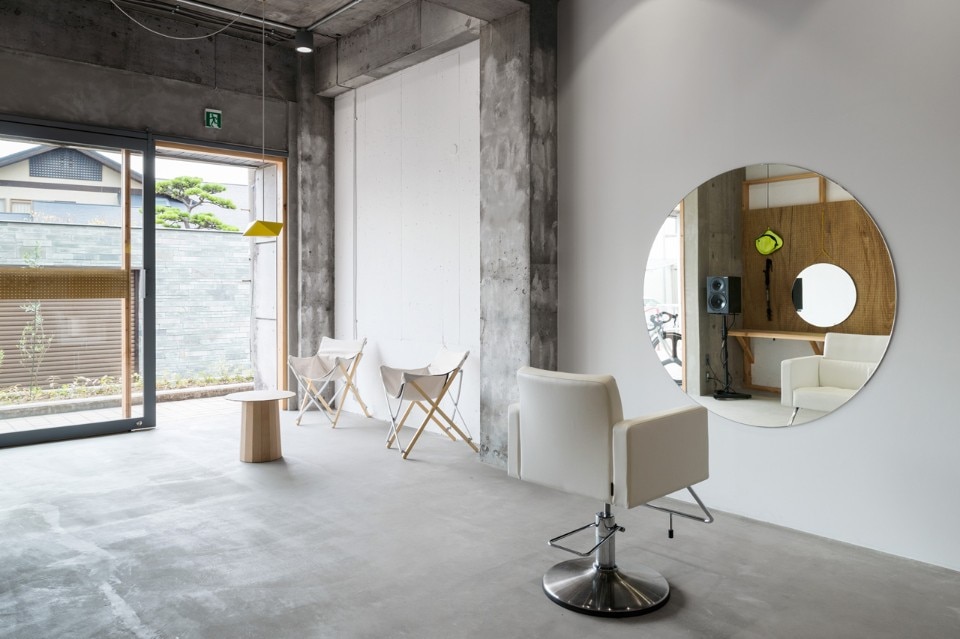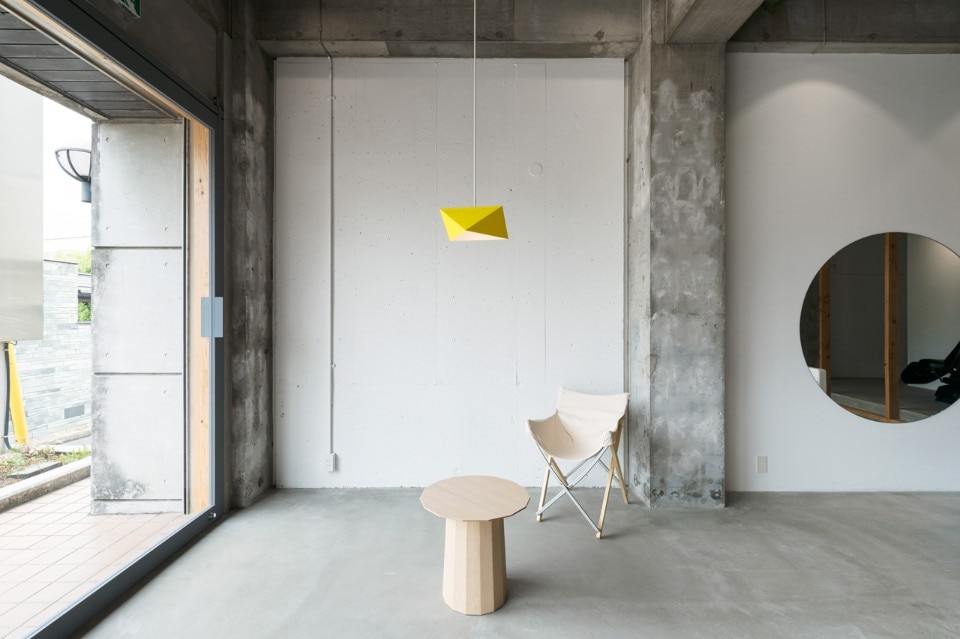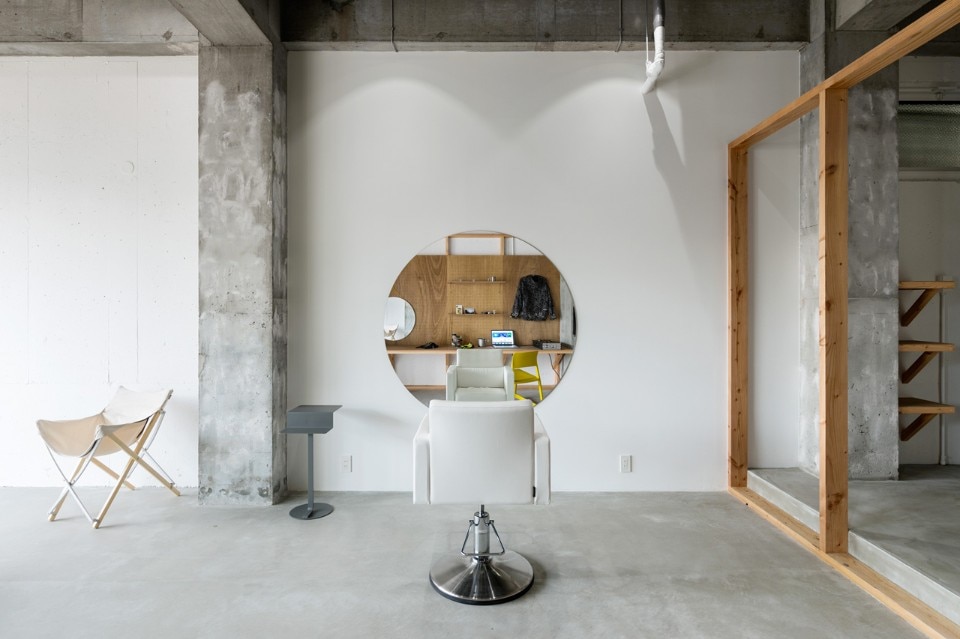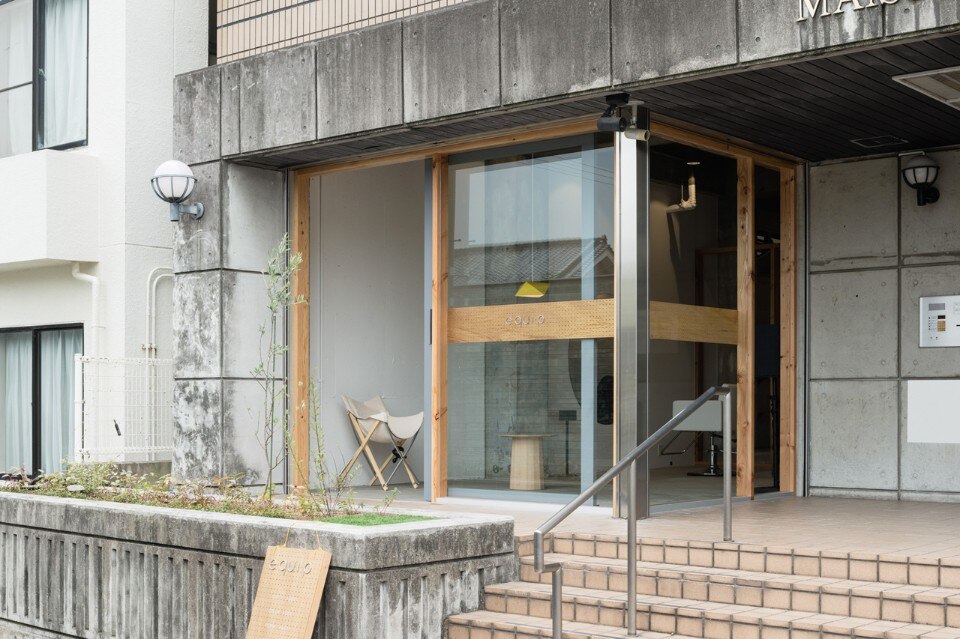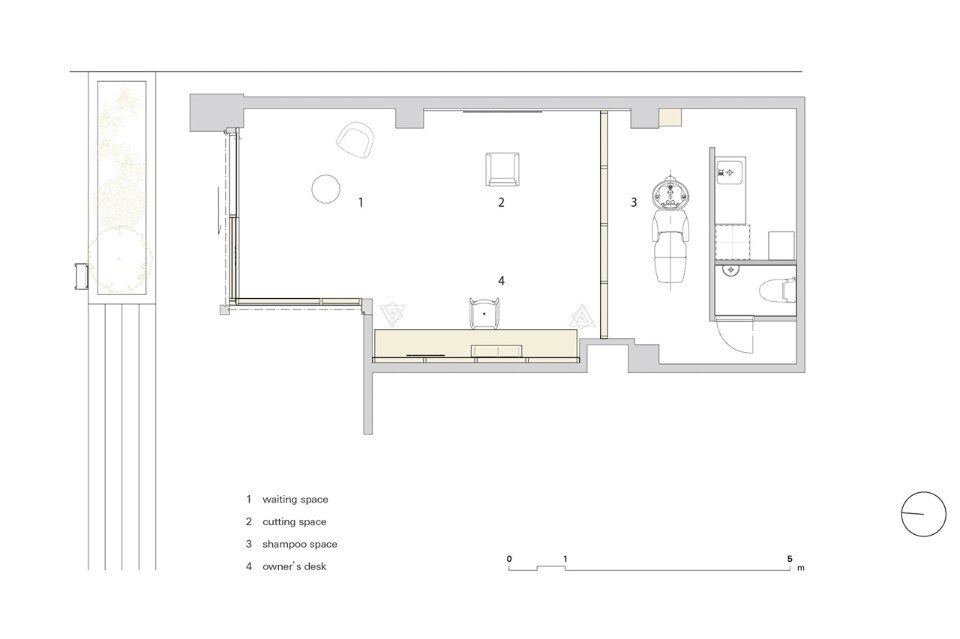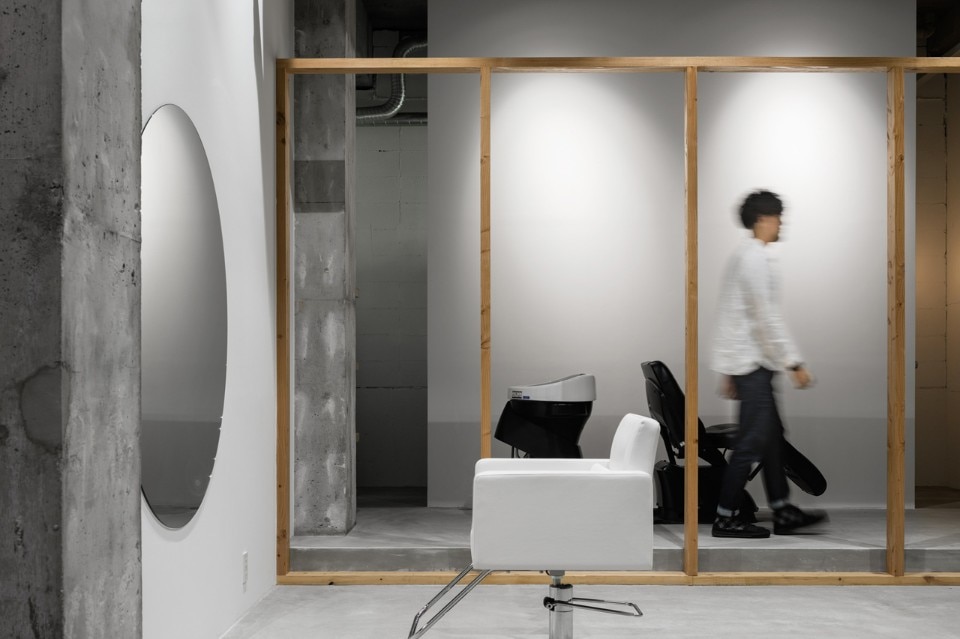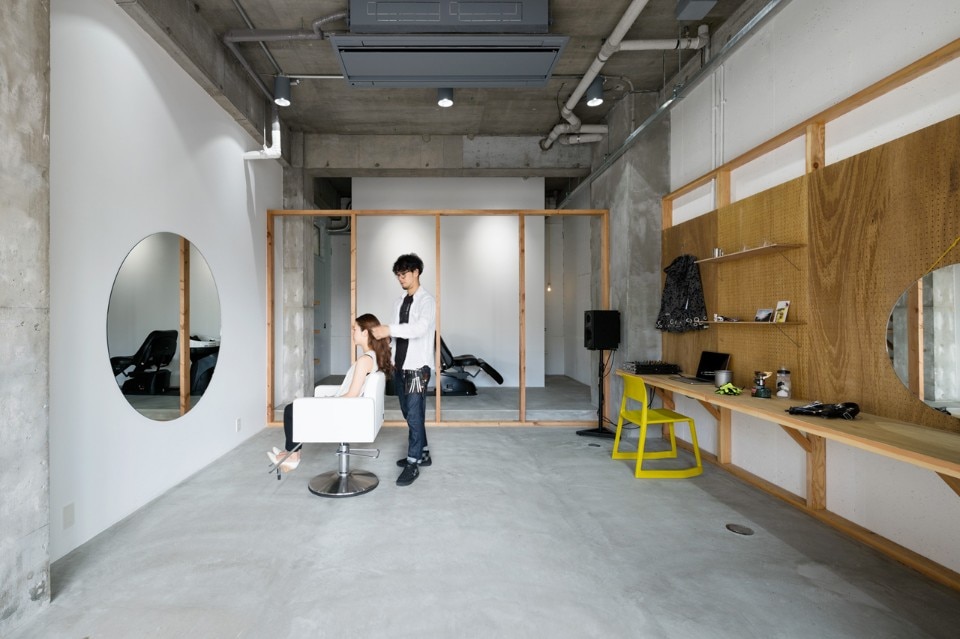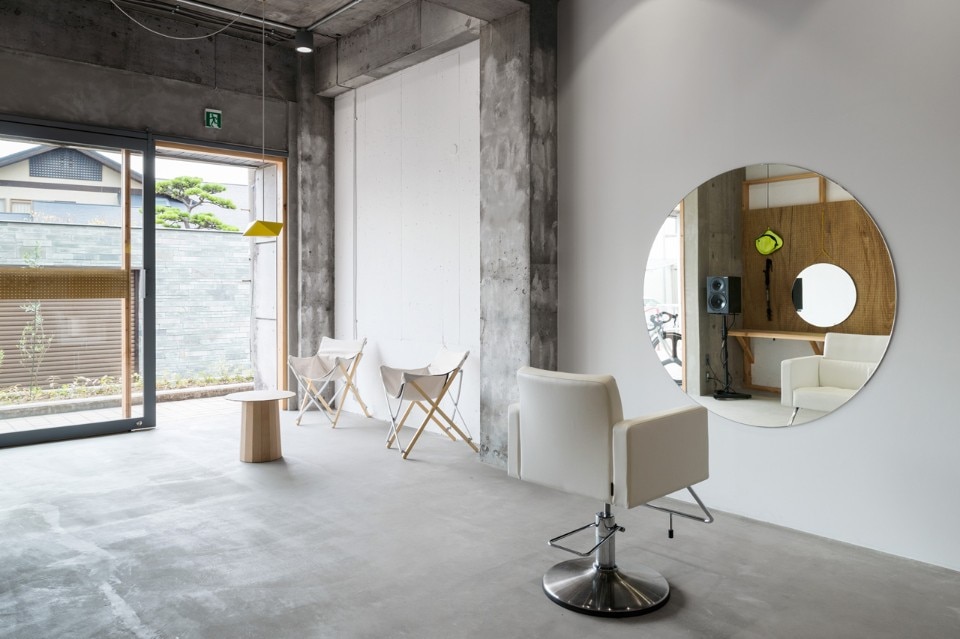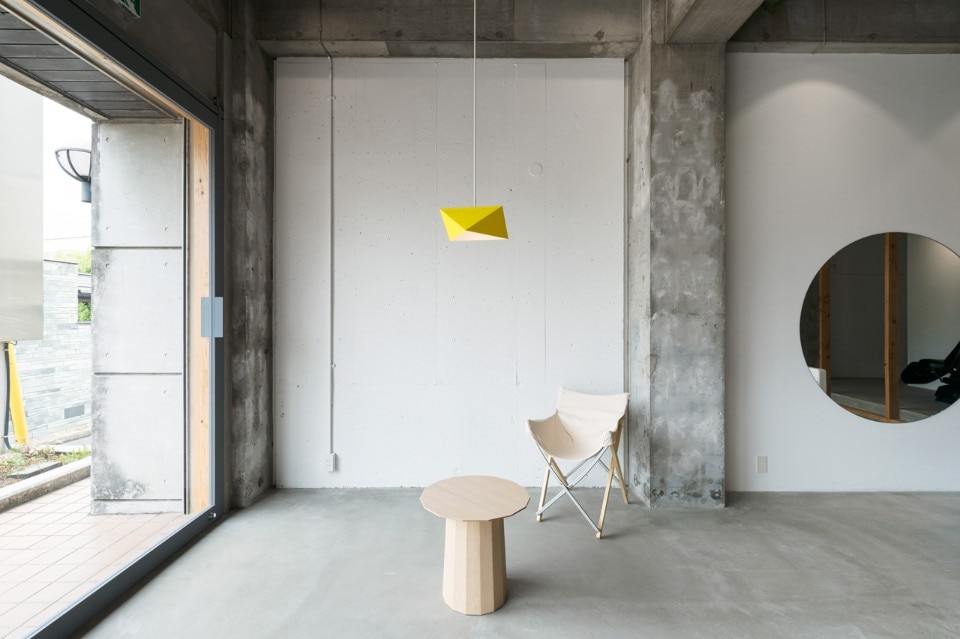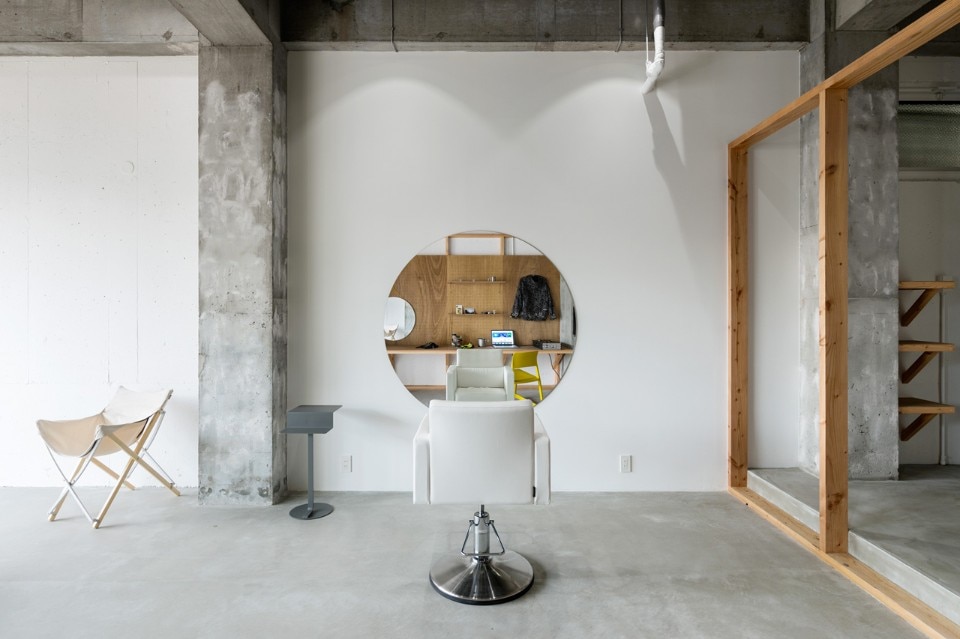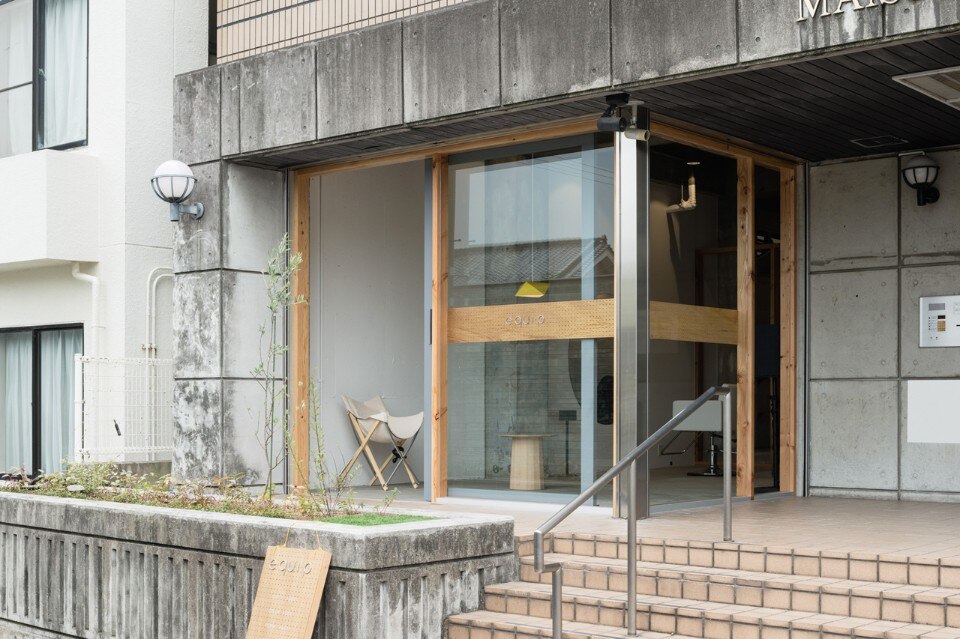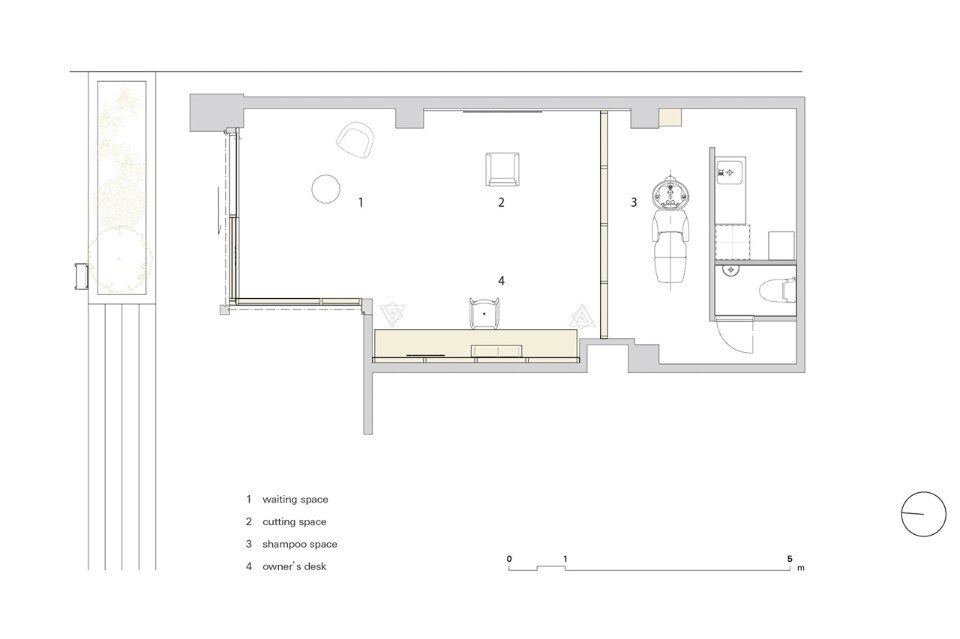 Sides Core, equip 2015, plan

equip, Sakai-shi, Japan
Program: beauty salon
Designer: Sides Core
Designer in charge: Sohei Arao
Contractor: THE
Completion: 2015