The second MPavilion 2015 – an international architecture commission and design collaboration, initiated by Naomi Milgrom Foundation, for the Queen Victoria Gardens in Melbourne – is designed by AL_A.
The studio of British architect Amanda Levete employed materials and technology developed for the aerospace industry to create a graceful "forest canopy" of five and three metre-wide translucent petals supported on slender four metre-high columns.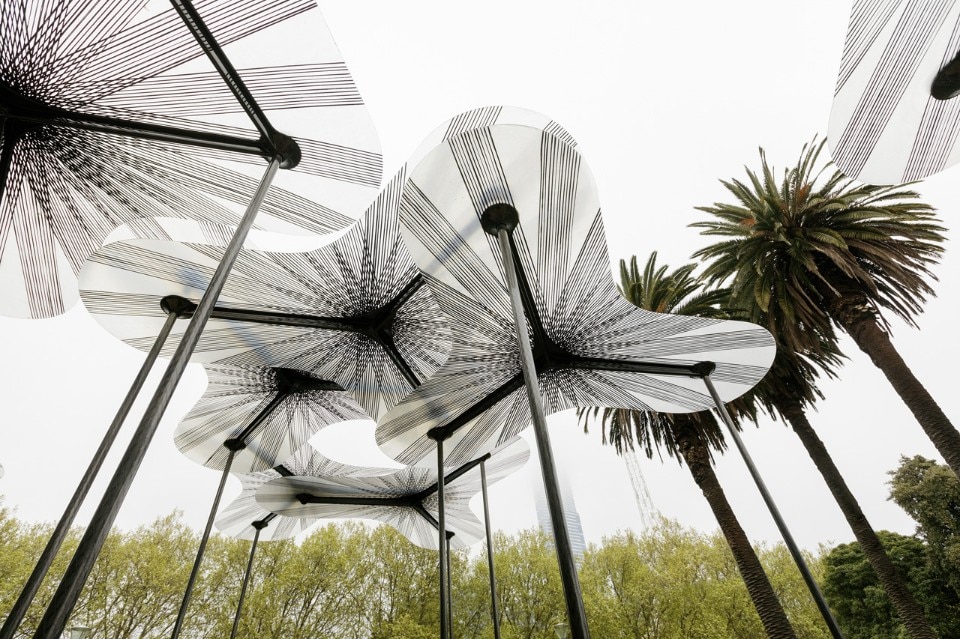 Each petal is just a few millimetres thick and the ultra-lightweight structure sits lightly in the landscape and gently responds to the climate. The petals are fitted with LED lights that are activated at sunset to give a light performance synchronised with music.

"Composite technology has revolutionised engineering industries such as aerospace and has the potential to do the same for construction. The use of composites enables structures of unprecedented lightness combined with great strength and the potential applications in architecture are tantalisingly unexplored." Amanda Levete commented.
The MPavilion 2015 design employs recently developed composite construction methods, refined in collaboration with Australian specialist mouldCAM, to create a modular design that consists of 13 large and 30 small petals that respond to the environment, shivering in the wind, and creating a play of light and shade underneath. The petals are supported by 95 carbon fibre columns that vary from four to three-metres in height. Each column is fitted with a ring of LED lights that are activated in the dark and form a beautiful light performance synchronised with an evening soundscape in Queen Victoria Gardens every night.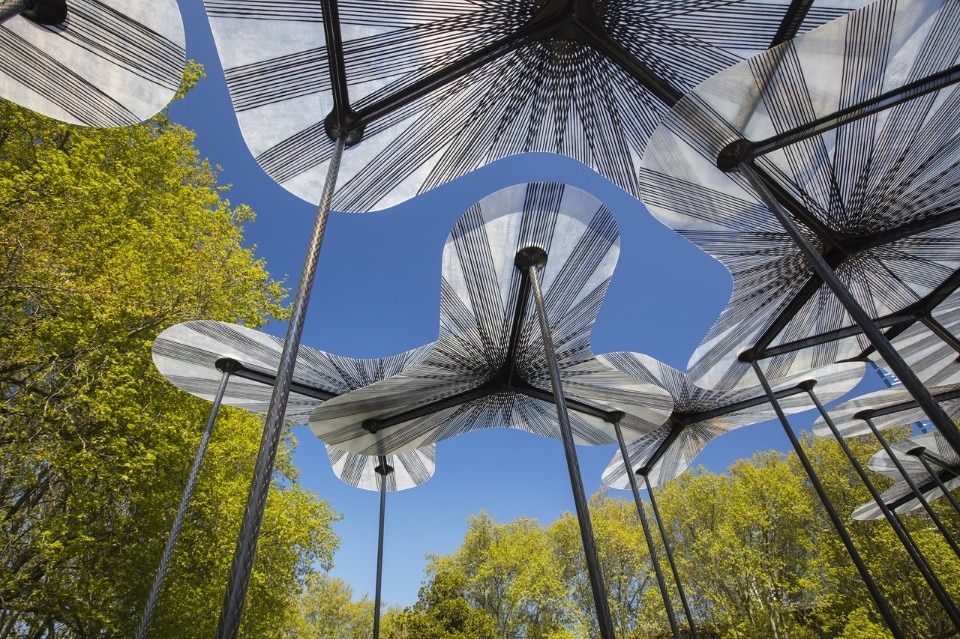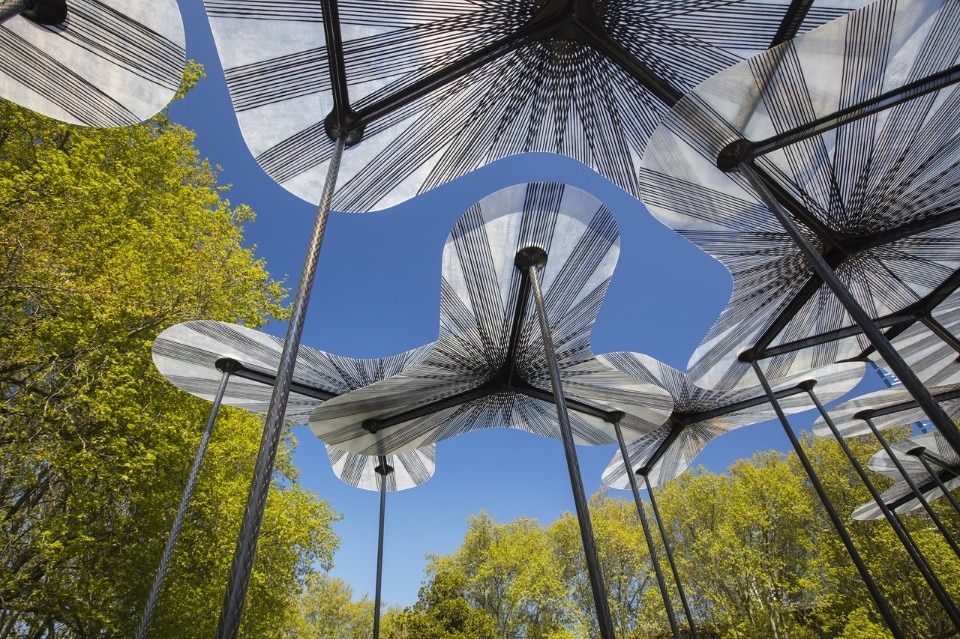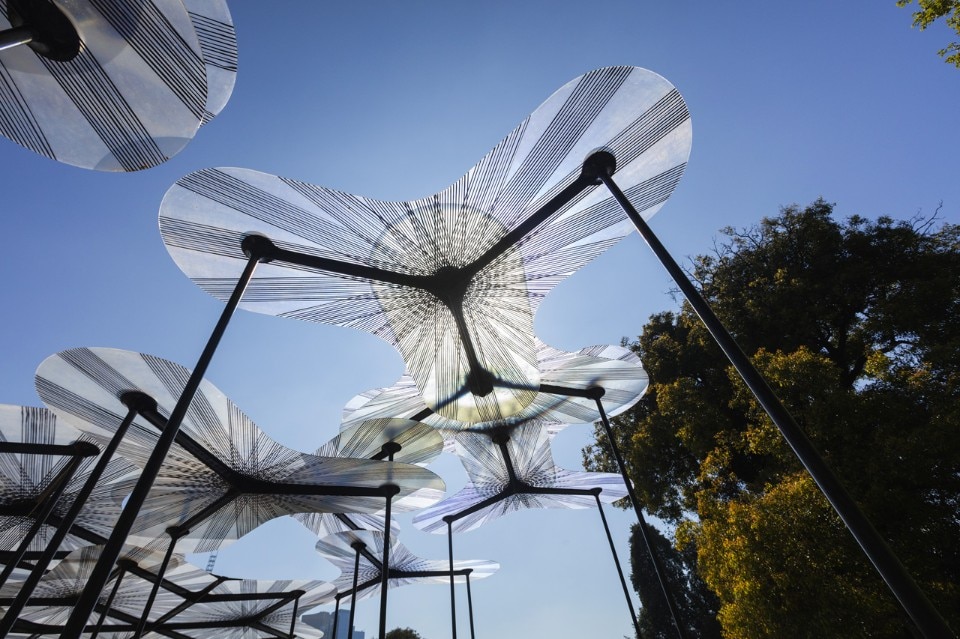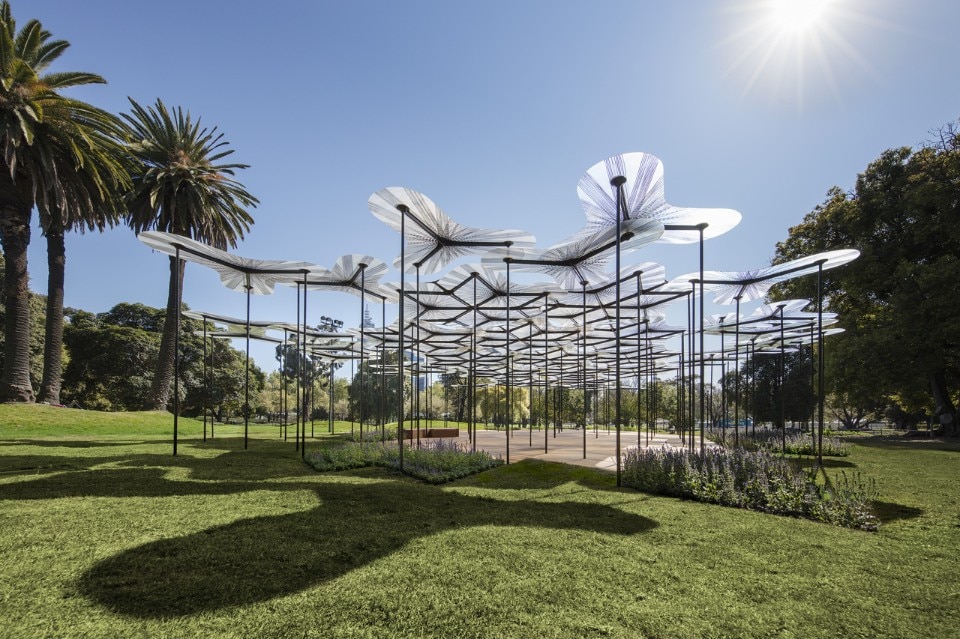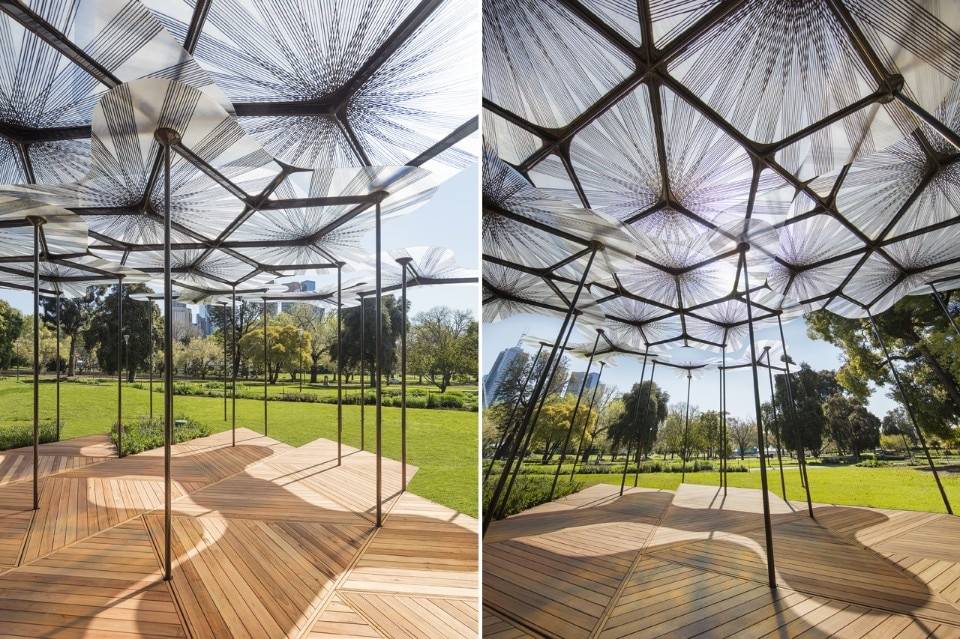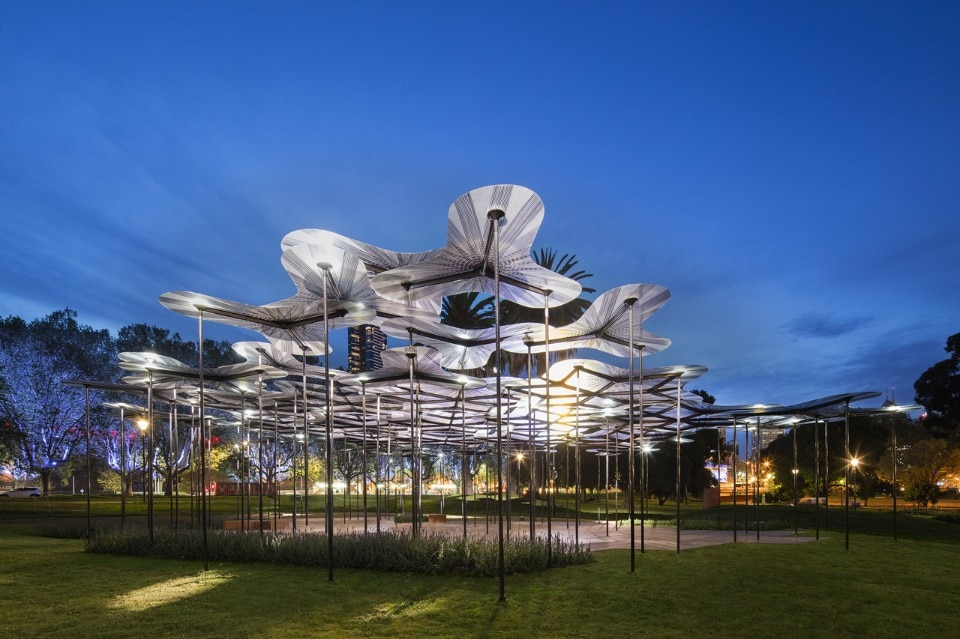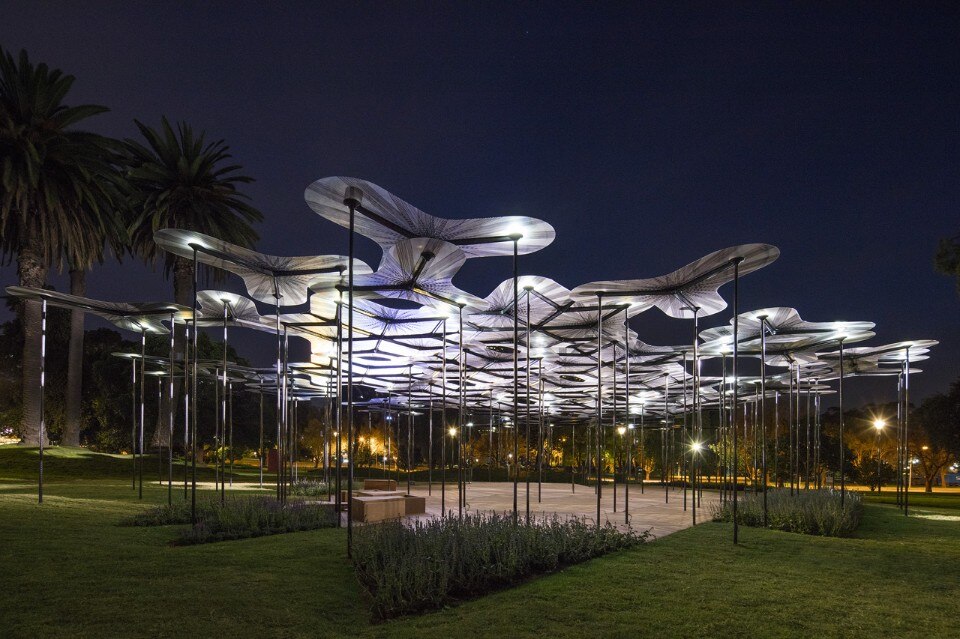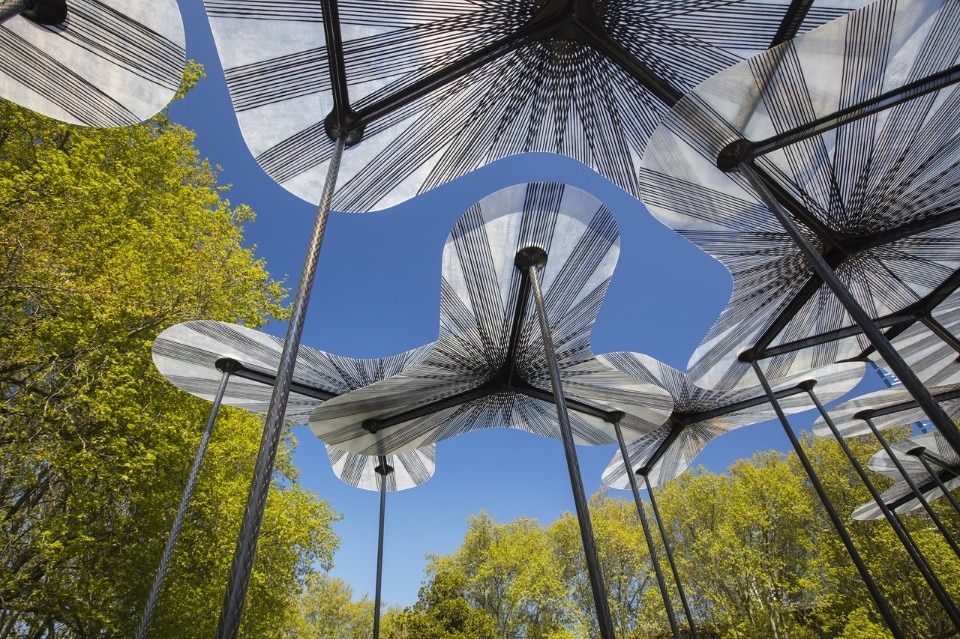 AL_A, MPavilion 2015, Queen Victoria Gardens, Melbourne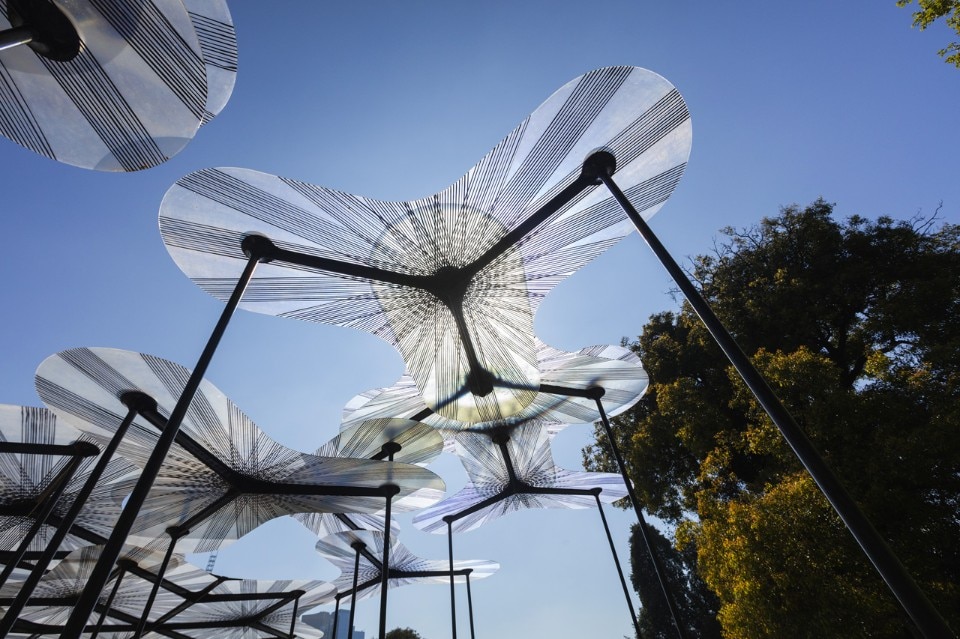 AL_A, MPavilion 2015, Queen Victoria Gardens, Melbourne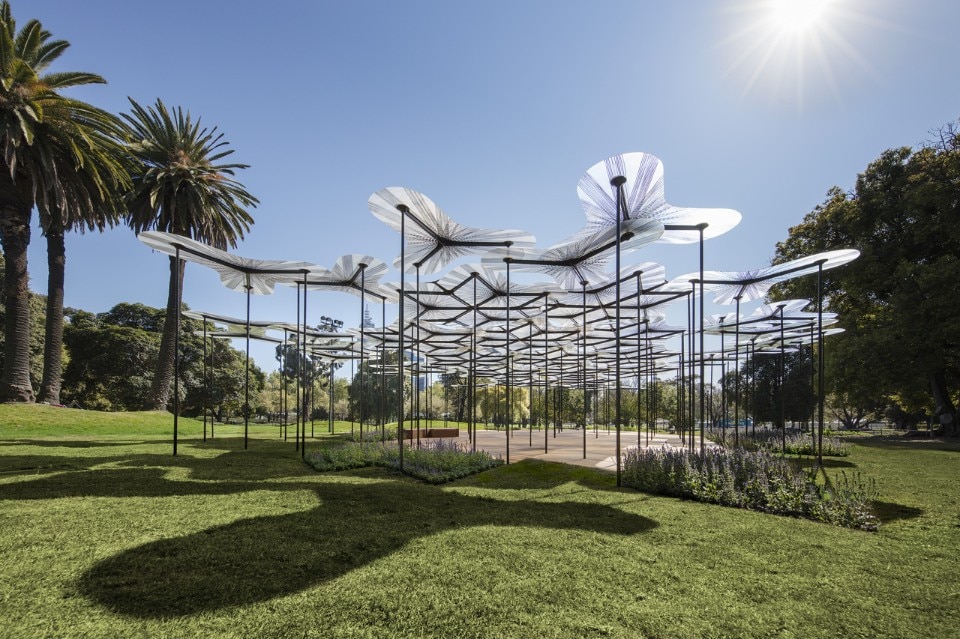 AL_A, MPavilion 2015, Queen Victoria Gardens, Melbourne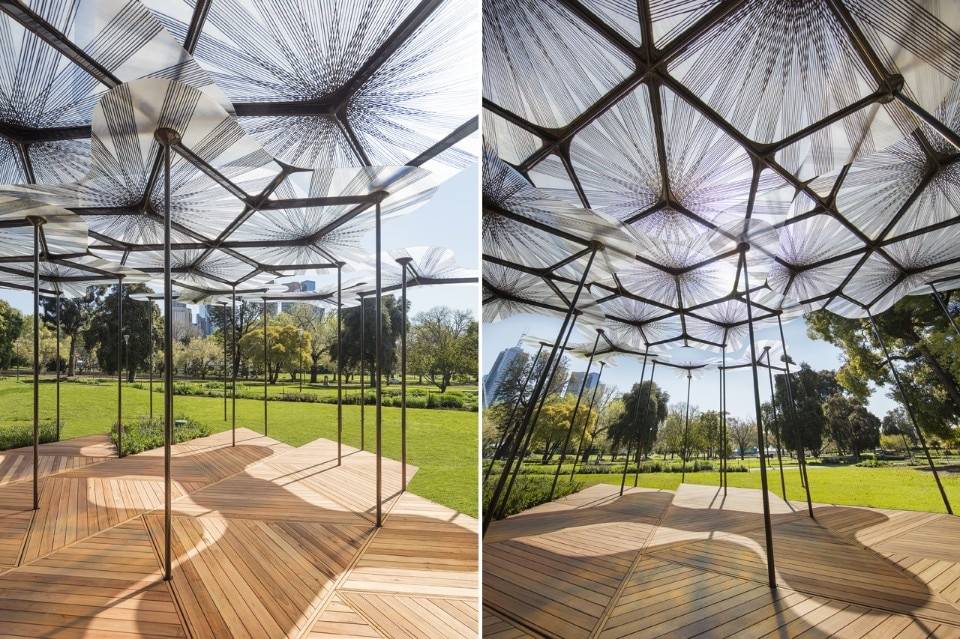 AL_A, MPavilion 2015, Queen Victoria Gardens, Melbourne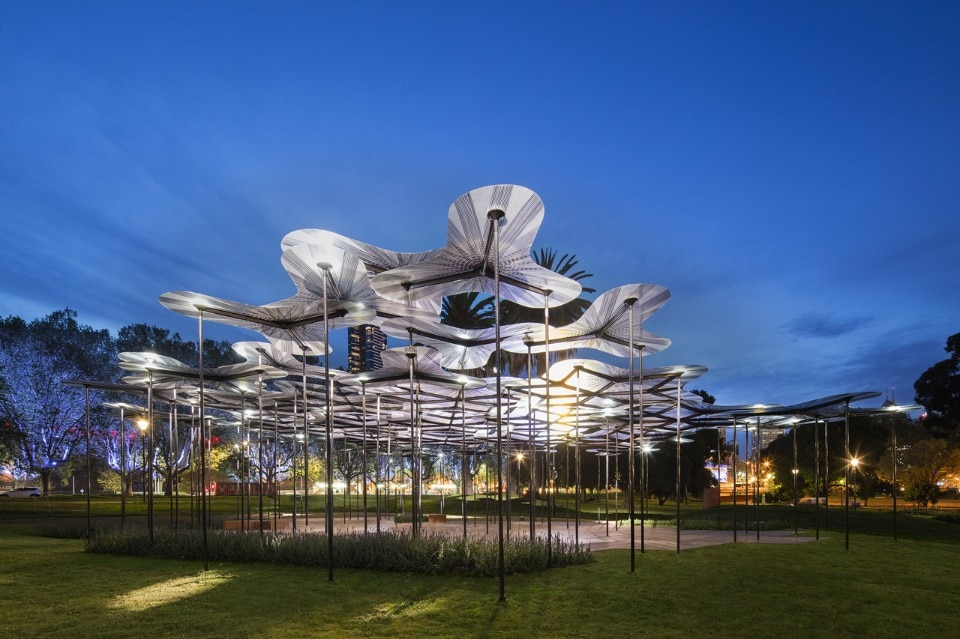 AL_A, MPavilion 2015, Queen Victoria Gardens, Melbourne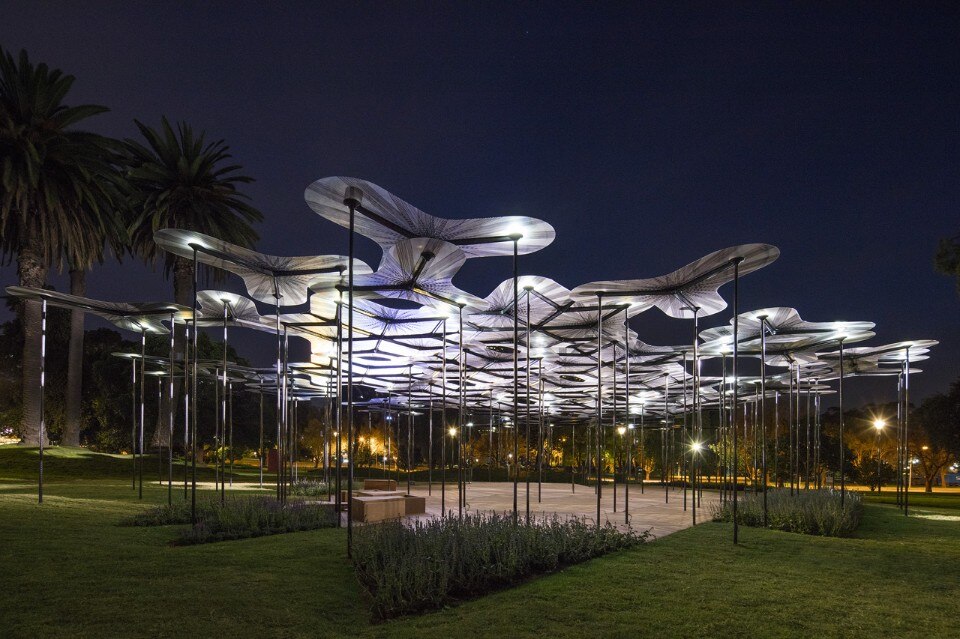 AL_A, MPavilion 2015, Queen Victoria Gardens, Melbourne

until February 7, 2016
MPavilion 2015, Queen Victoria Gardens, Melbourne
Architects: AL_A
Client: Naomi Milgrom Foundation
Completion: 2015