The research for a bright space has been the first intention for this project developed by BLA architetti to refurbish an old apartment in Turin.

The second one has been the aim to reach an high quality in informal spaces applying care to the construction details and choice of materials.
In the plan of the house, on double exposure East-West, took a dominant central position a system defined by a wooden volume that totally redesigns spaces. It defines the fluxes and has the triple function of bath, shower and dressing.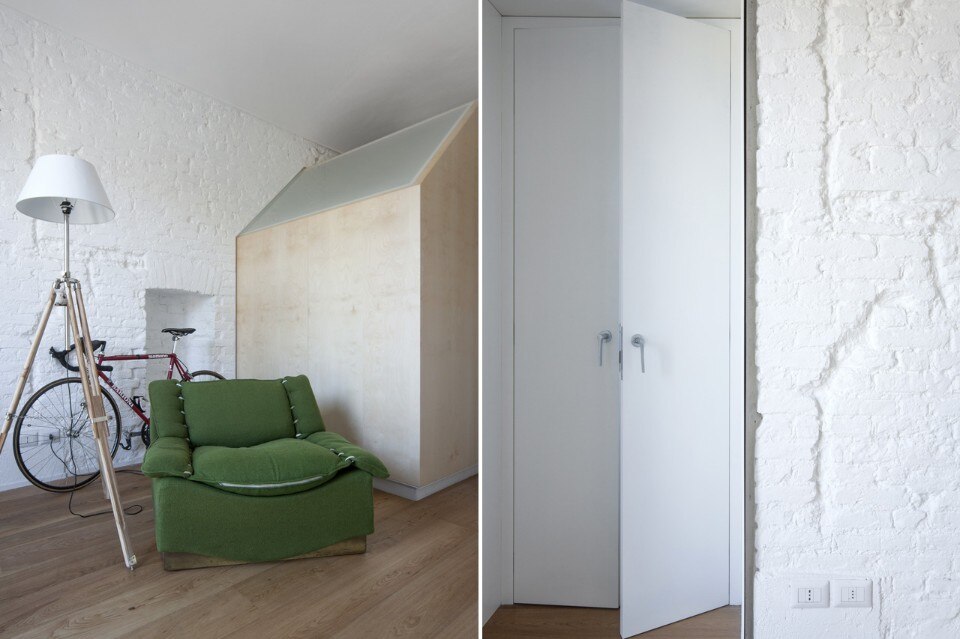 This element, cut in several places by frosted glass panels, frees up the two sides of clutter accessories and serves the exclusive use of the main areas such as entrance/living room, kitchen and bedroom. The dining area/kitchen has the intention of optimizing space through a "main deck" of a ship.
The whole structure on different levels, has the opportunity to "open up" with a series of horizontal compartments, trap doors, drawers, doors.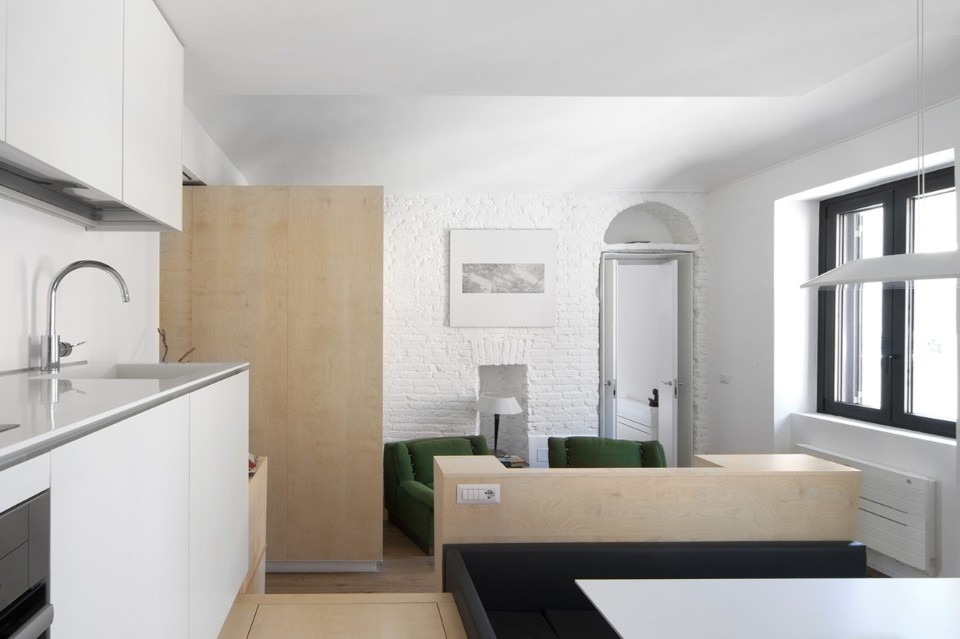 The space available for household objects and furnishings is more than double compared to a traditional solution. The table in Corian, as well as the top of the kitchen in size 120x140cm is extendable to 200cm. The interior of the bath is treated very differently than its exterior. The chosen color is a light shade of green and the surfaces are smoothed with cement and glass mosaic.
The masonry wall, found in existing solid bricks, which has been painted without applying the plaster, has also been the conceptual item for a design of the internal doors, conceived as independent elements, as if they were simply inserted into the existing gaps.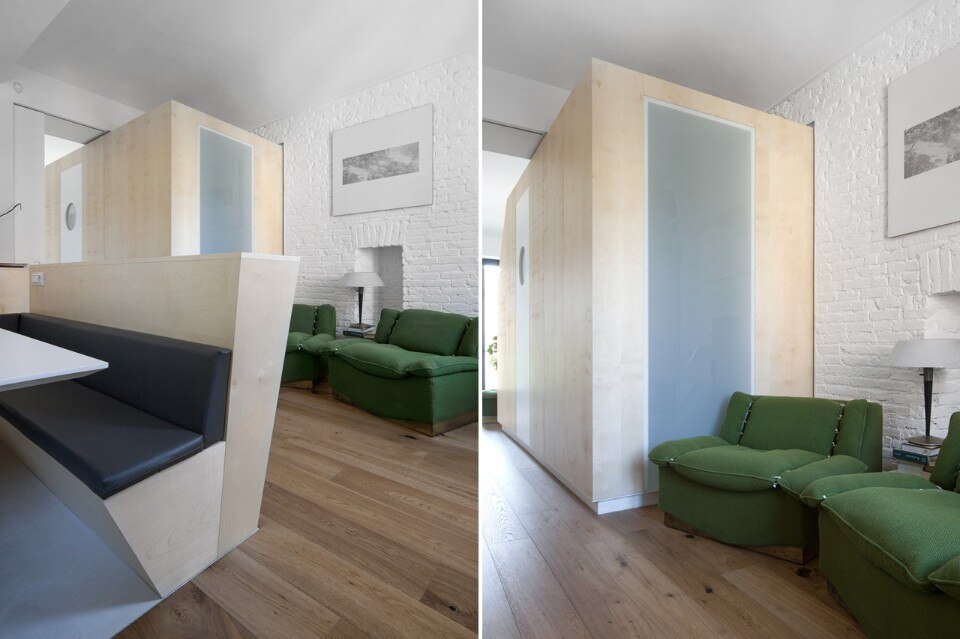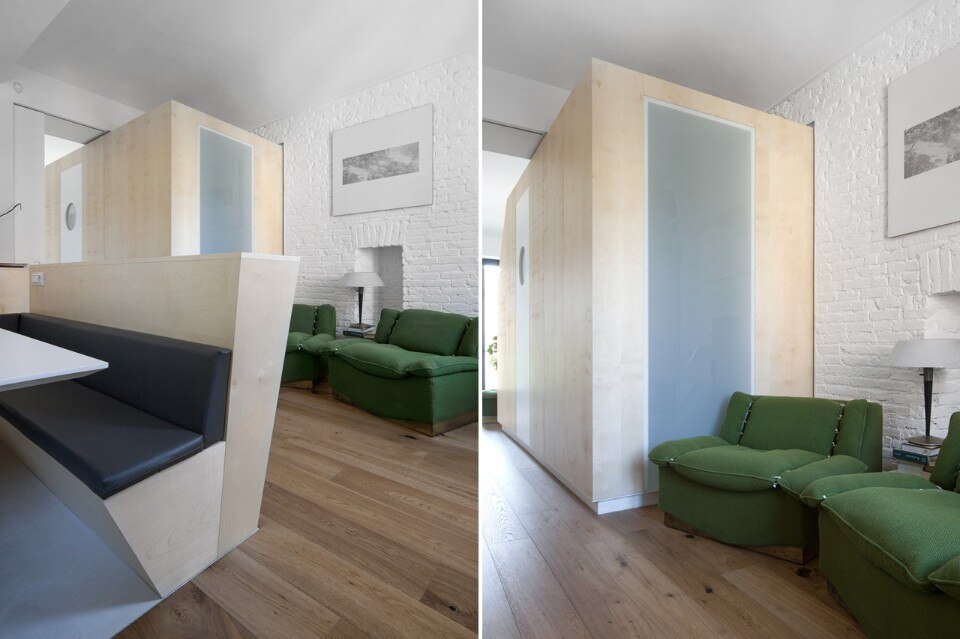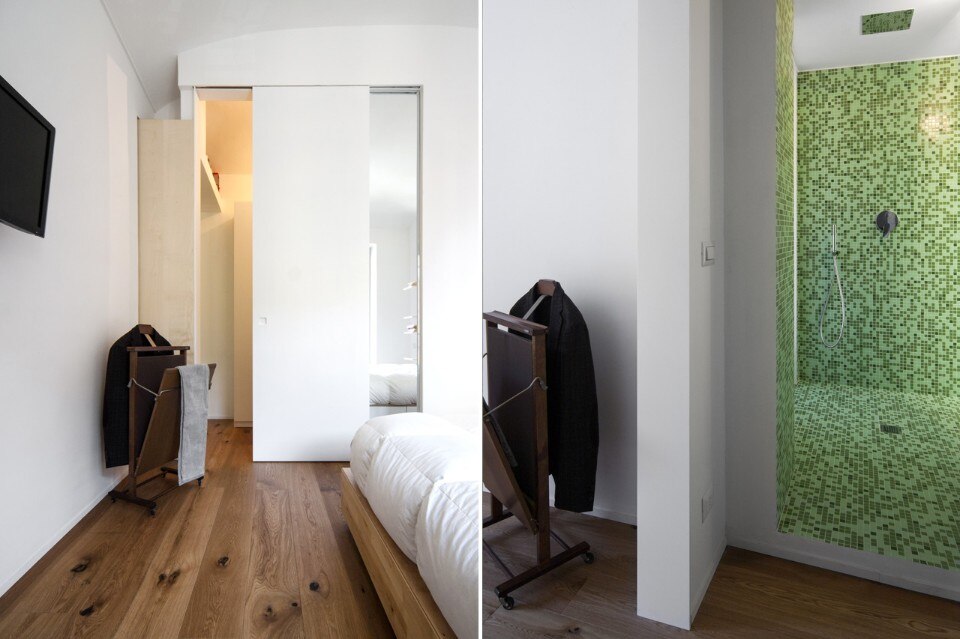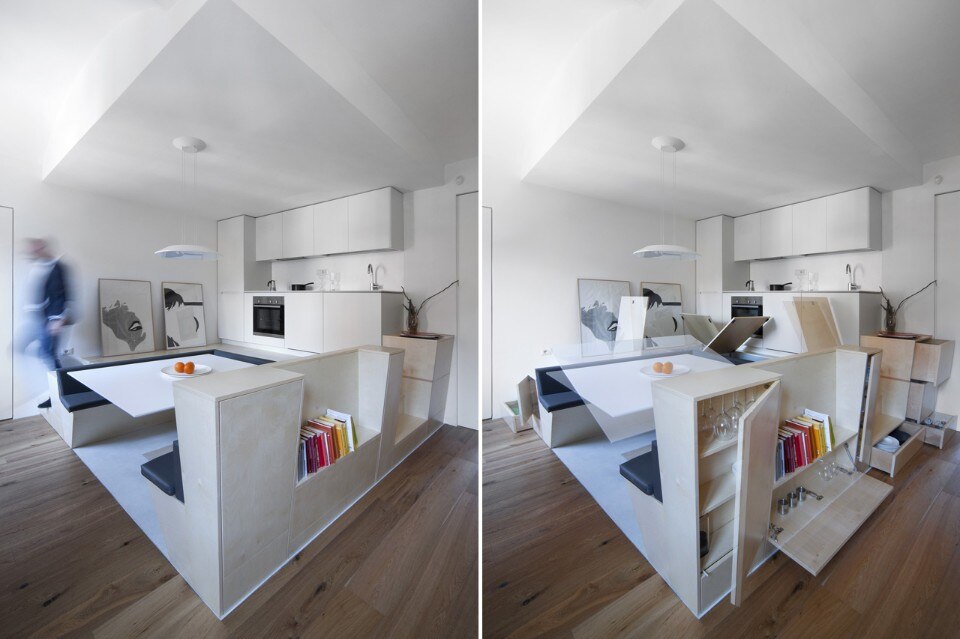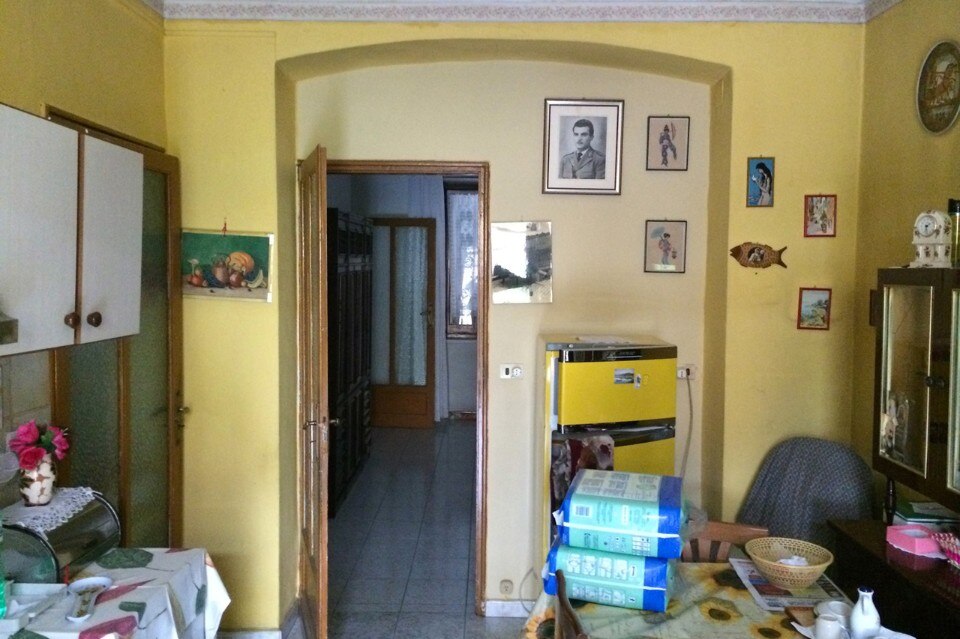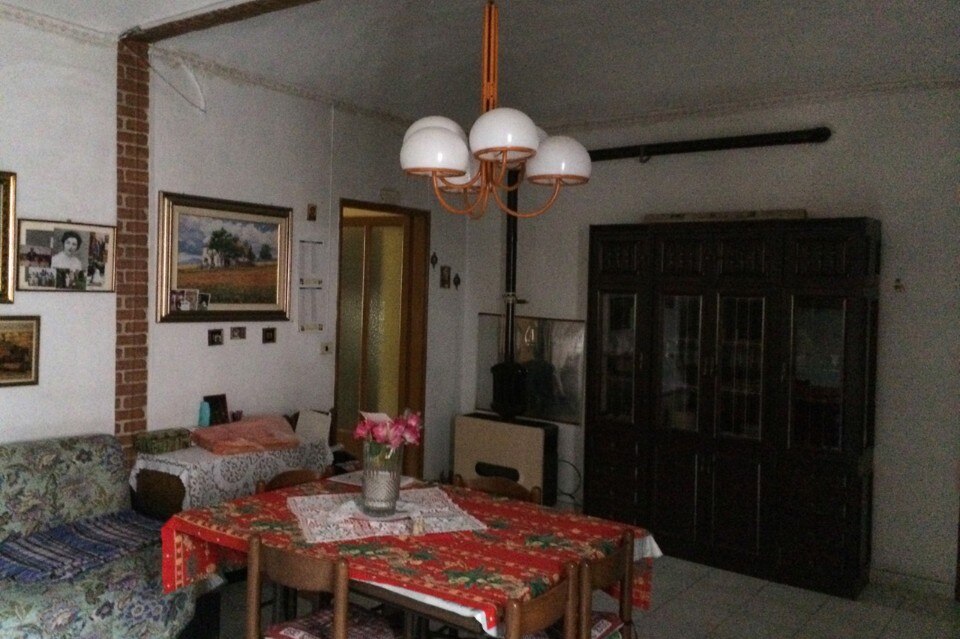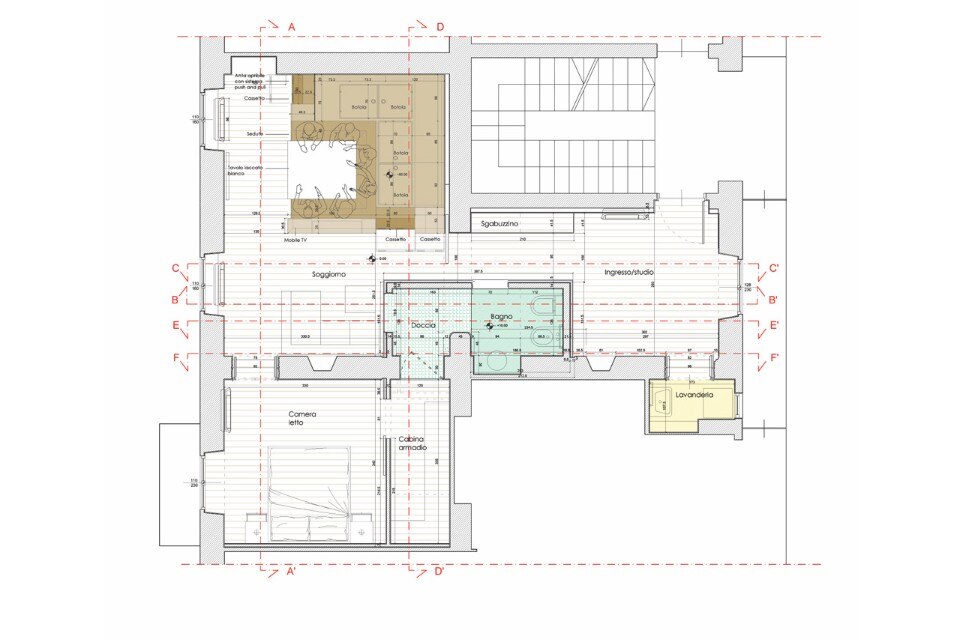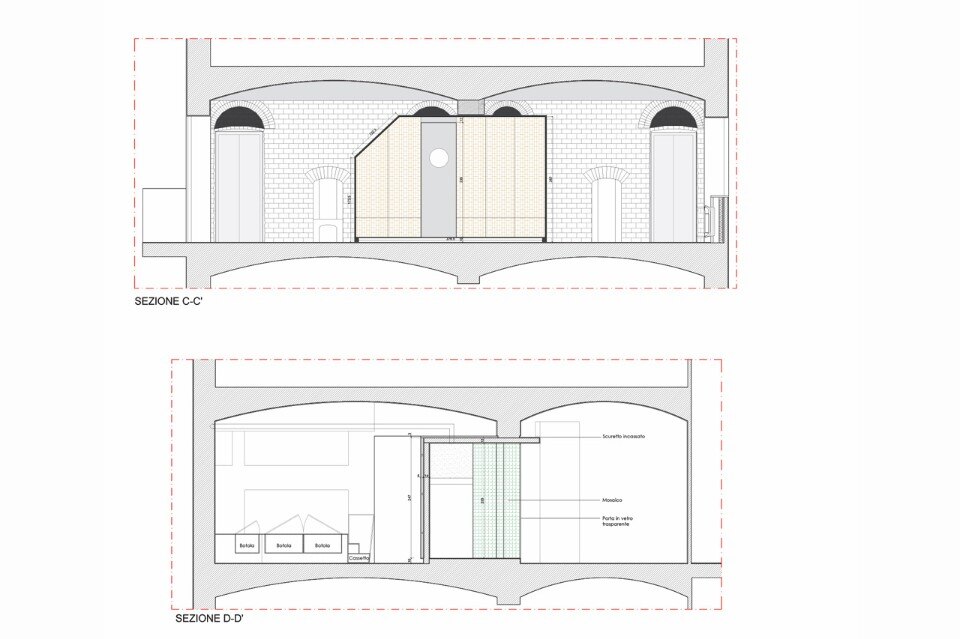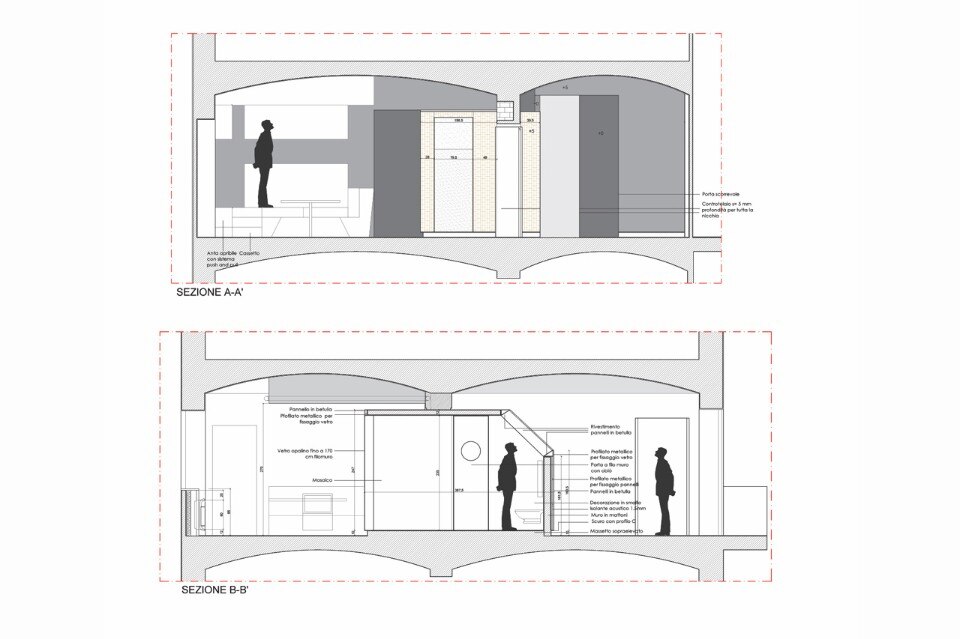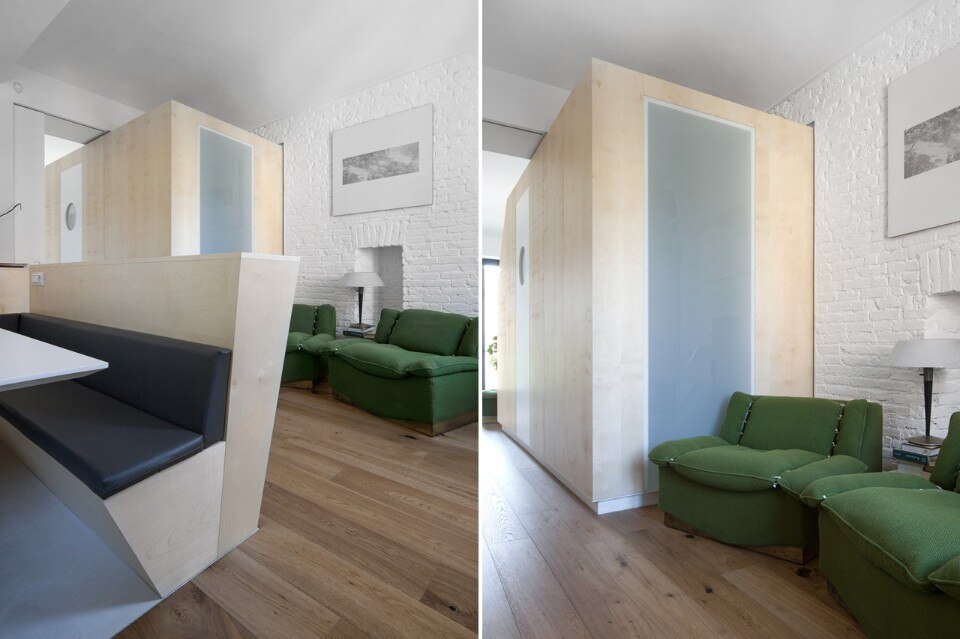 BLA Ufficio di Architettura, Fermi, Turin, Italy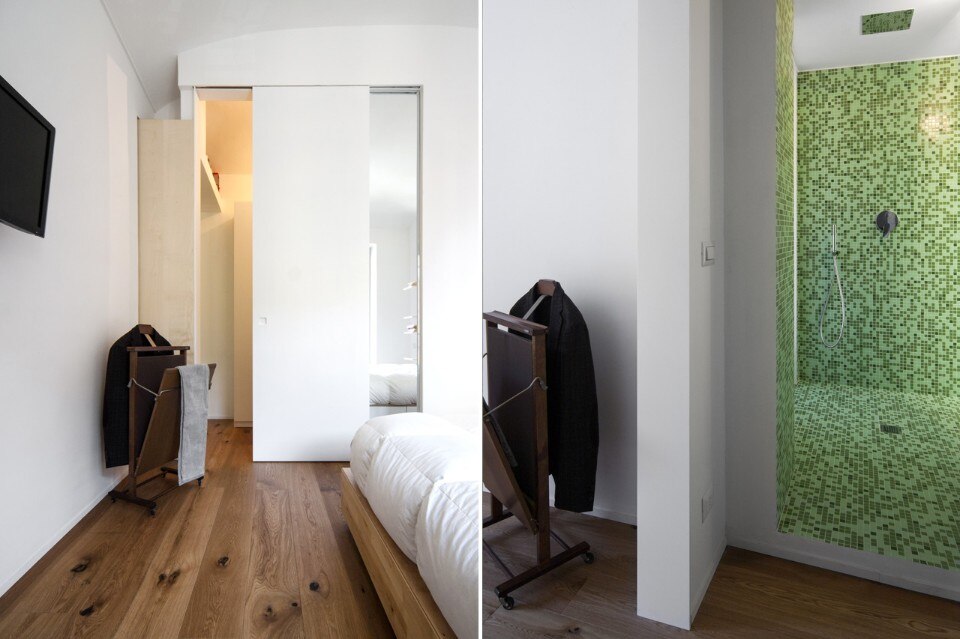 BLA Ufficio di Architettura, Fermi, Turin, Italy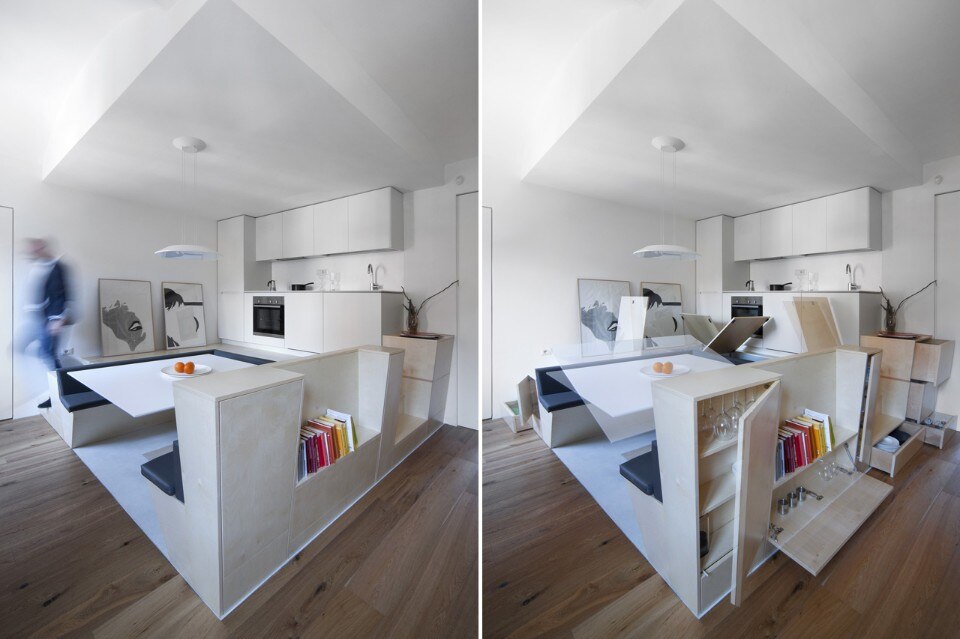 BLA Ufficio di Architettura, Fermi, Turin, Italy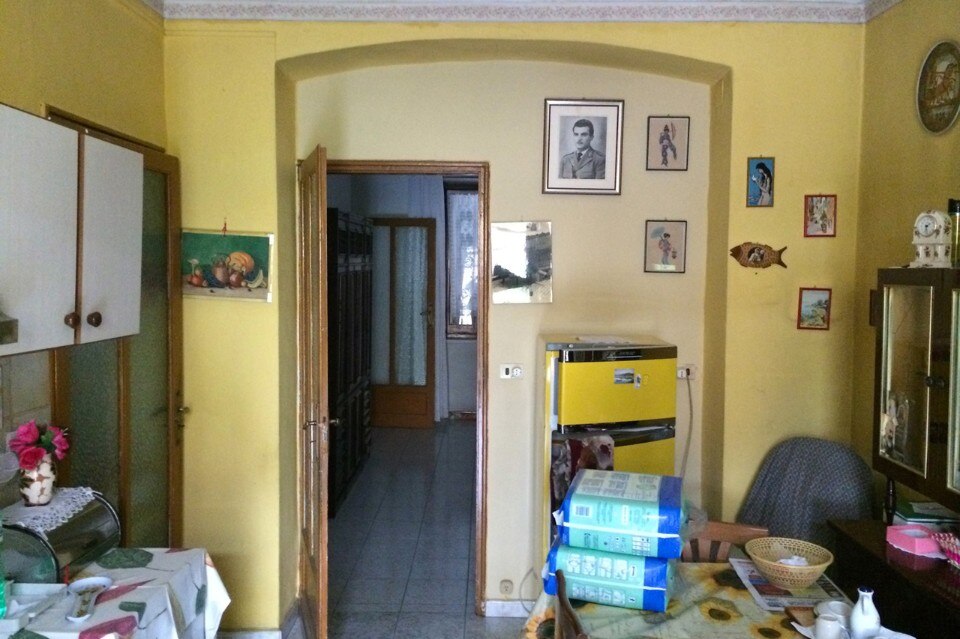 BLA Ufficio di Architettura, Fermi, Turin, Italy. Original conditions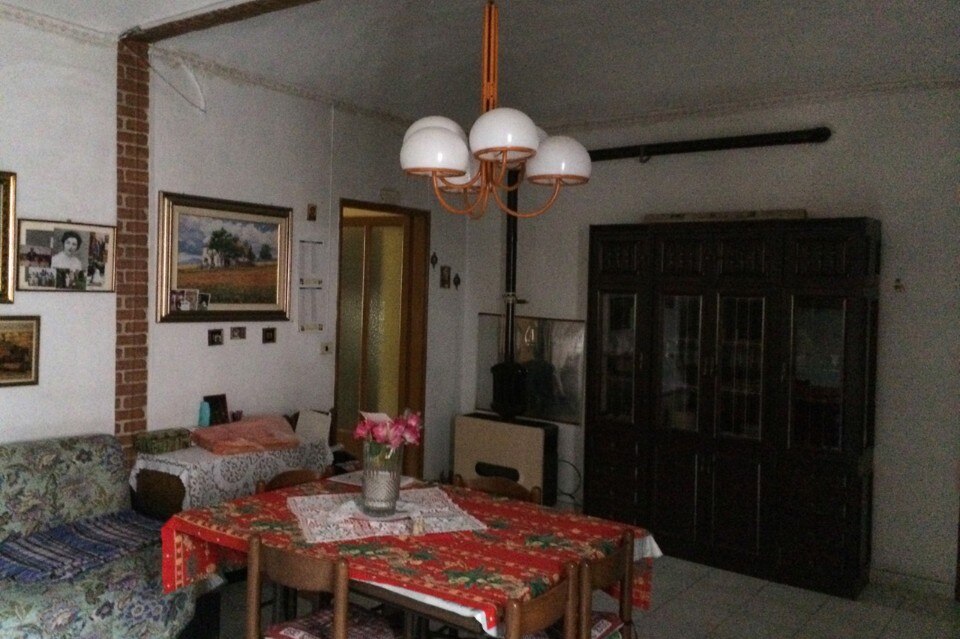 BLA Ufficio di Architettura, Fermi, Turin, Italy. Original conditions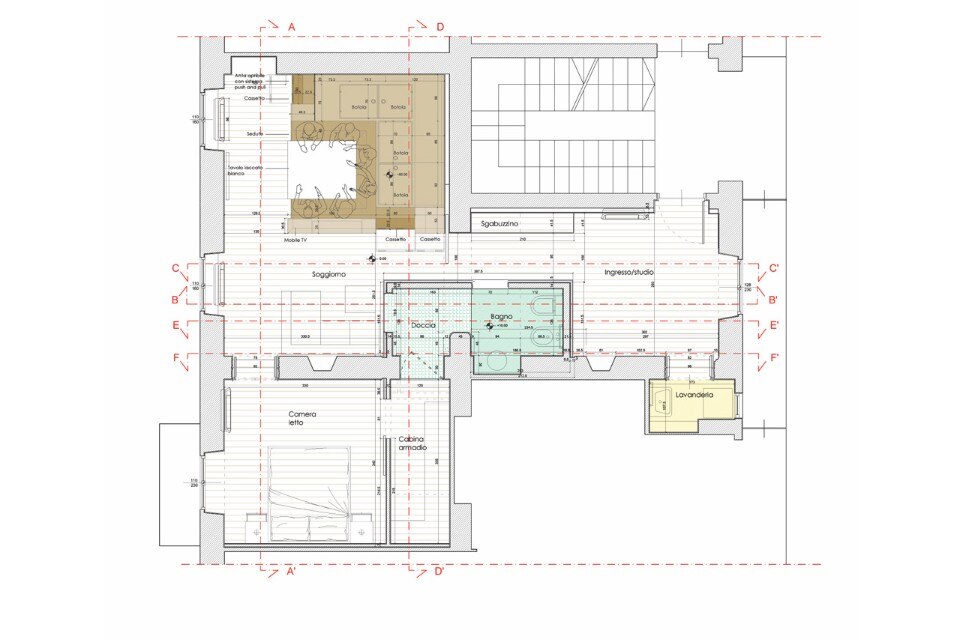 BLA_FERMI_PIANTA.pdf
BLA Ufficio di Architettura, Fermi, Turin, Italy. Plans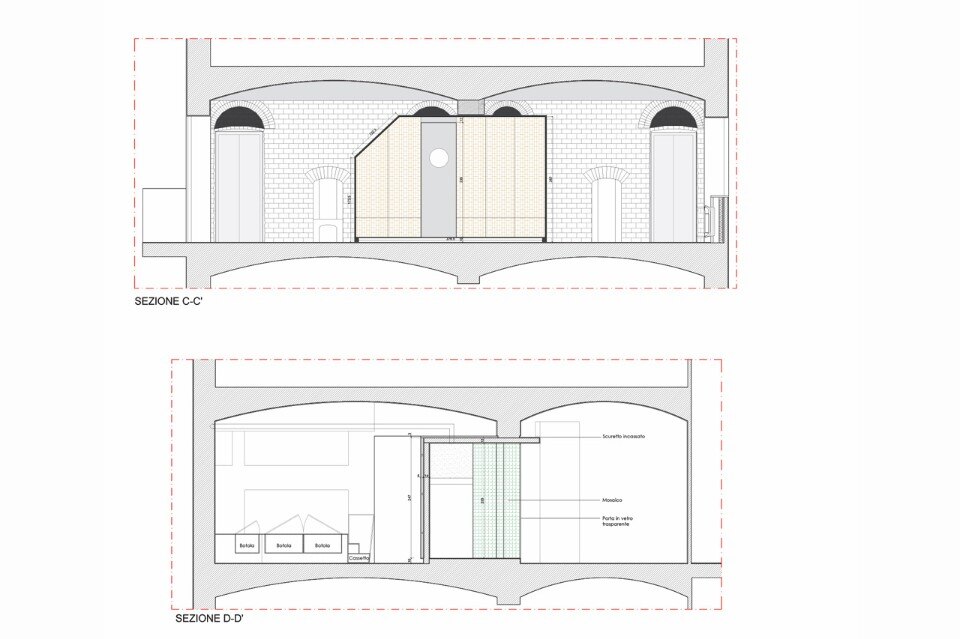 BLA_FERMI_PIANTA.pdf
BLA Ufficio di Architettura, Fermi, Turin, Italy. Sections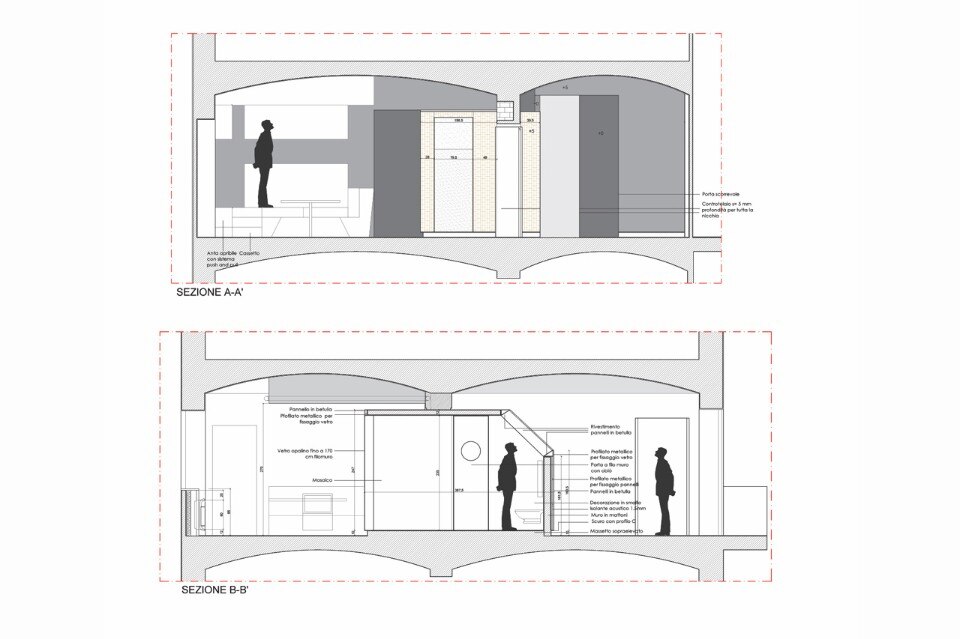 BLA_FERMI_PIANTA.pdf
BLA Ufficio di Architettura, Fermi, Turin, Italy. Sections

Fermi, Turin, Italy
Program: apartment
Architects: BLA Ufficio di Architettura (Alberto Lessan, Jacopo Bracco)
Collaboratorsi: Cecilia Mauro
Energy Project: Federico Cerutti
Construction Supervision: BLA architetti
Area: 70 sqm
Completion: 2015