"What if we could take advantage of certain plant species' mining skills to imagine a new plant-driven financial economy?" wondered Gionata Gatto and Giovanni Innella, authors of Geomerce, a research project presented with an installation at FuoriSalone and now being developed in collaboration with LINV (International Laboratory of Plant Neurobiology), the Life Sciences Department of the Parma University and the Plant Sciences Group Wageningen.

The industrialization process that involved a large part of the planet is seriously influencing the state of soil, air and water. Only focusing on soil pollution, the concentration of hazardous contaminants increases in proportion with the human presence in a geographic area: data confirm that, the more a production system expands, the more local pollution increase, affecting the balance of the ecosystems.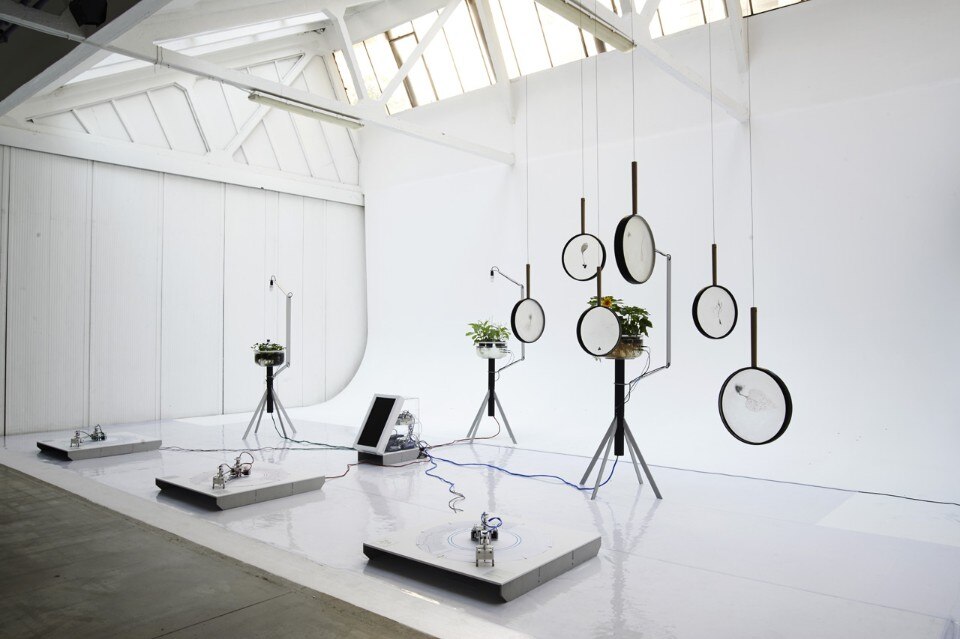 Cleaning up brownfields from heavy metals involves an extremely expensive process that can rarely be considered an efficient solution, especially from an economical viewpoint.
In this context, current studies on plant's physiology are shading light onto interesting behaviour reported from certain plant species. Scientifically defined hyperaccumulators, certain plants species demonstrated to be greatly effective in extracting a variety of heavy metals from soil, such as nickel, zinc, copper, cadmium. Over time we might assist to the birth of new agricultural practices, contemplating the cultivation of hyperaccumulators to be used as "sponges" for contaminated lands. Plants such as Thlaspi caerulescens (Alpine Penny-cress), or the smaller Violacee Rhinorea, can purify soil from metals such as nickel, with a mining capacity of 200 kg per hectare per year.
Absorbed by the roots while the plant seeks nutrients, the metal travel all the way to the leaves, making the plant uneatable to its natural parasites: insects, larvae and other predators. Once the leaves are harvested and burnt, the metal can be extracted from the ashes and subsequently collected. More recent studies are paving the way for possible future applications, such as the so-called Phyto-Mining, which adds the economic value of the extracted metal to the benefits of a re-usable land.
Geomerce starts from there, from the simple and natural act of sowing. The seed becomes an investment and the biomass, particularly the leaves, becomes the new crop of the Metal Farmer. In such a scenario, plants would not only serve as environmental probes, but also as tools to control the investement.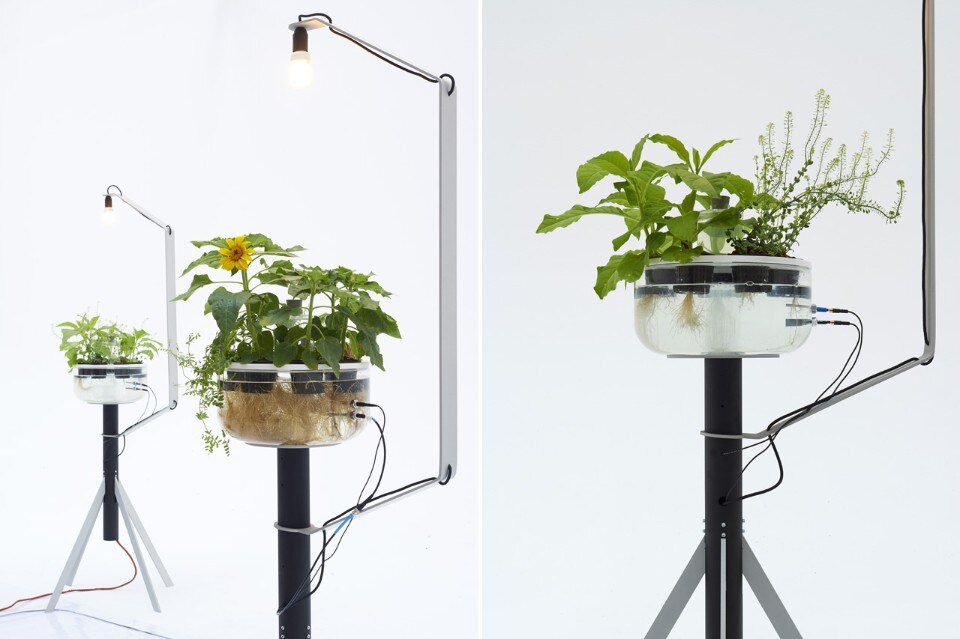 The installation uses the electrical outputs produced by a series of specially designed sensors (produced by C-CIT) as monitoring kit for the invested capital. The amount of metal extracted from plants is simultaneously crossed with the real-time value of the same metal in the financial market.
What emerges is an extraordinary representation of the financial value of the plants: in real time and for the first time, we are able not only to see how a plant can clean the soil, but also to imagine the economic future for this speculative agricoltural practise.

Geomerce
Design : Gionata Gatto and Giovanni Innella
Drawingsi : Alessia Cadamuro
Software Development : Eelke Feenstra
Video : Max Italiaander
Partners : WUR (Plant Sciences Group Wageningen), LINV (International Laboratory of Plant Neurobiology), Dipartimento di Bioscienze dell'Università di Parma, C-CIT
Founded by : Stimuleringsfonds Creatieve Industry, Dutch Embassy in Milan