The natural, chemical-free pond installed at London's King's Cross is the creation of Ooze Architects (Eva Pfannes and Sylvain Hartenberg) and artist Marjetica Potrč and it encourages swimmers and visitors to participate in the installation as a piece of experiential art.
Entitled Of Soil and Water': The King's Cross Pond Club will exist on the King's Cross site as both an art installation and a public space on a temporary basis before its location at Lewis Cubitt Park is further opened up for use.
Of Soil and Water: King's Cross Pond Club is a bathing pond, in a natural oblong shape, built two metres above ground level and 10m wide x 40m long. Its central pool is surrounded by both hard and soft landscaping, including pioneer plants, wild flowers grasses, and bushes so that the environment evolves as the seasons change. The swimming pond will be purified through a natural closed-loop process, using wetland and submerged water plants to filter and sustain clean and clear water. As the UK's first public man-made, naturally purified outdoor bathing pond, Of Soil and Water is engineered and built by BIOTOP and its UK partner, Kingcombe Aquacare Ltd.
Architects Ooze and artist Potrč have been collaborating on projects since 2008. Ooze's projects are of a participative and multidisciplinary nature. "The project is an attempt to capture the dynamicity conveyed by the changes within the area, a moment in time where new possibilities and possible futures arise," said Eva Pfannes. "The project is a small-scale enclaved environment, a living laboratory to test balance and to question a self-sustaining system including one nature cycle – water, land and the human body. Actors (visitors to the project) are part of the process. Visitors enter a living laboratory where they are aware of their relationship with nature, and about consequences of their interaction with nature and take responsibilities, they thus become actors. The aim is communication with visitors, describing the balance of man with nature, and balance of living in a sustainable city," she continued.
The artist Marjetica Potrč said of the work "We have to re-think how we live with the city and with nature. Here, we are collaborating with nature and the artwork encourages the viewer to participate in that experience. Water is a source of life but it is also a metaphor for regeneration. We want to understand our influence upon nature but also our balance with nature."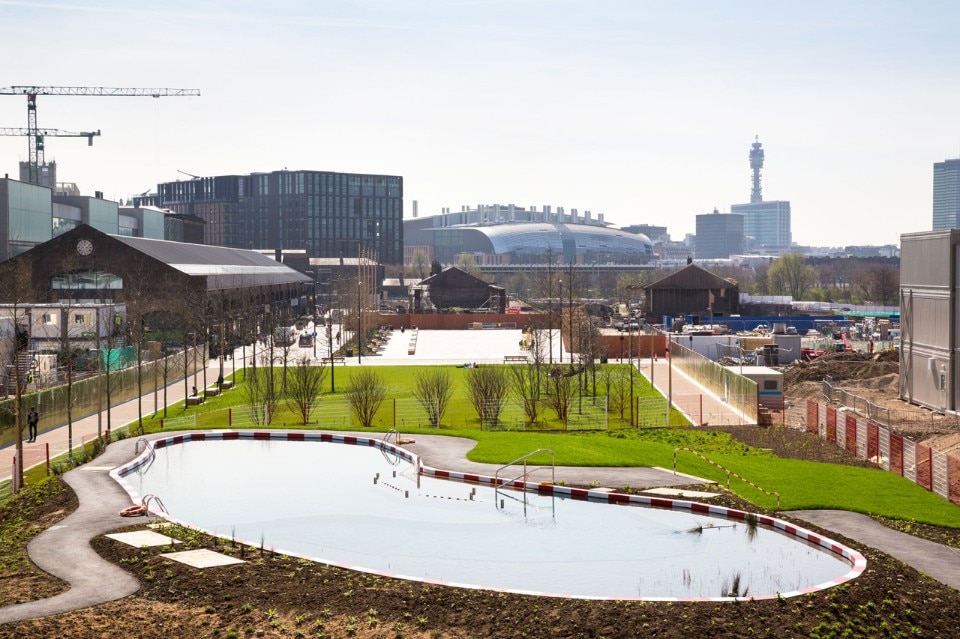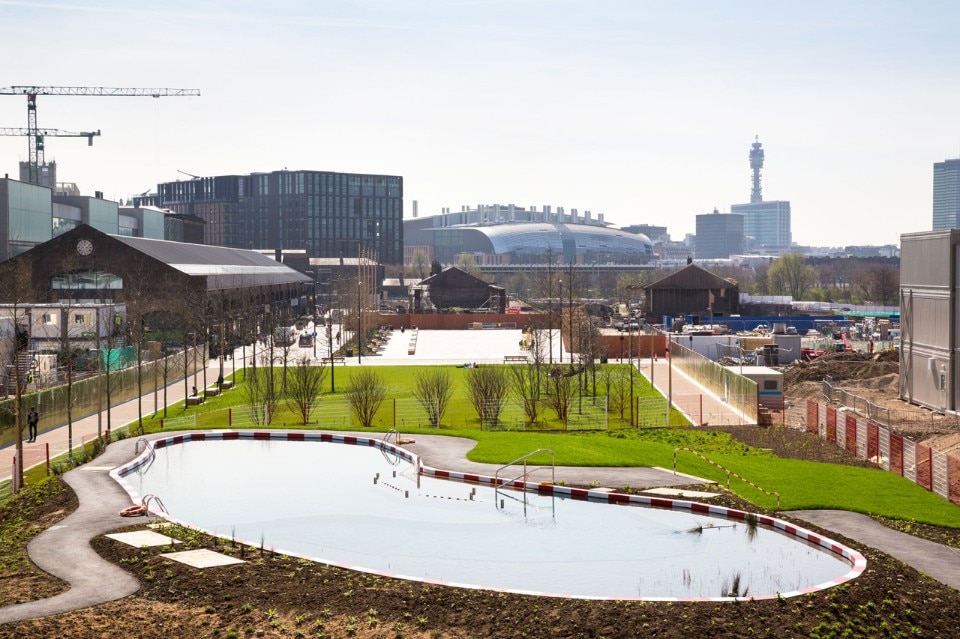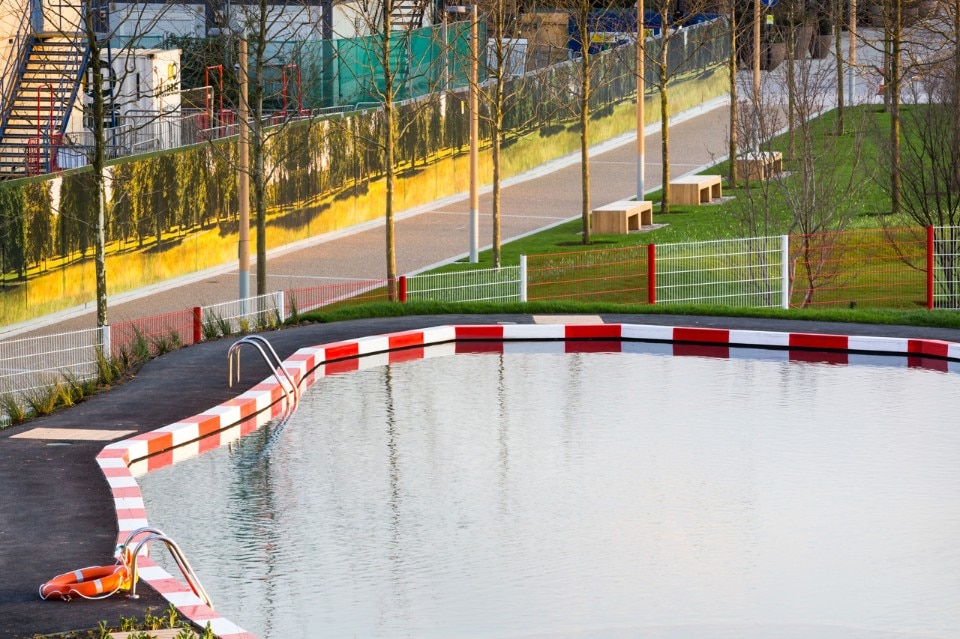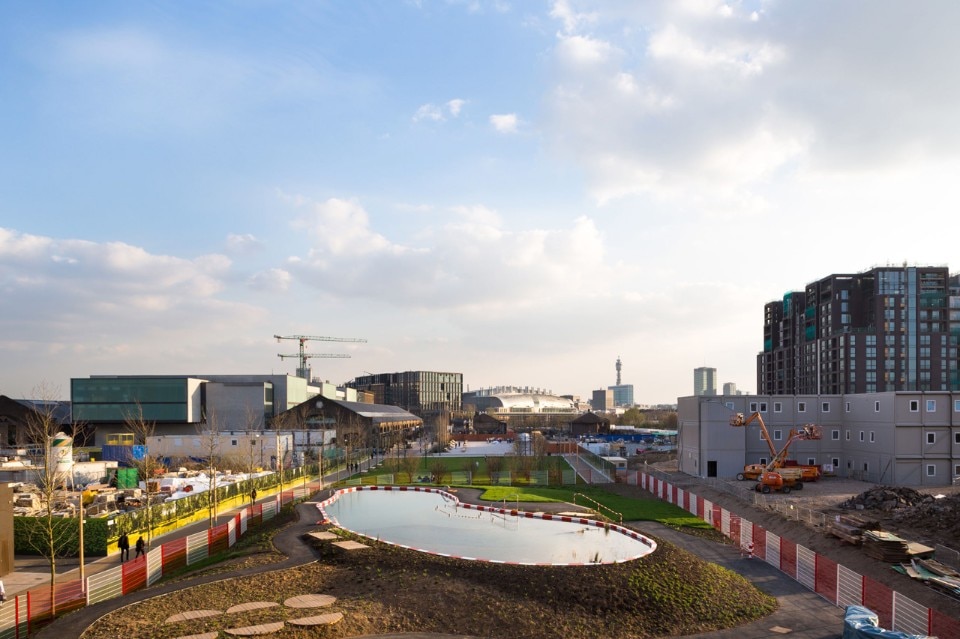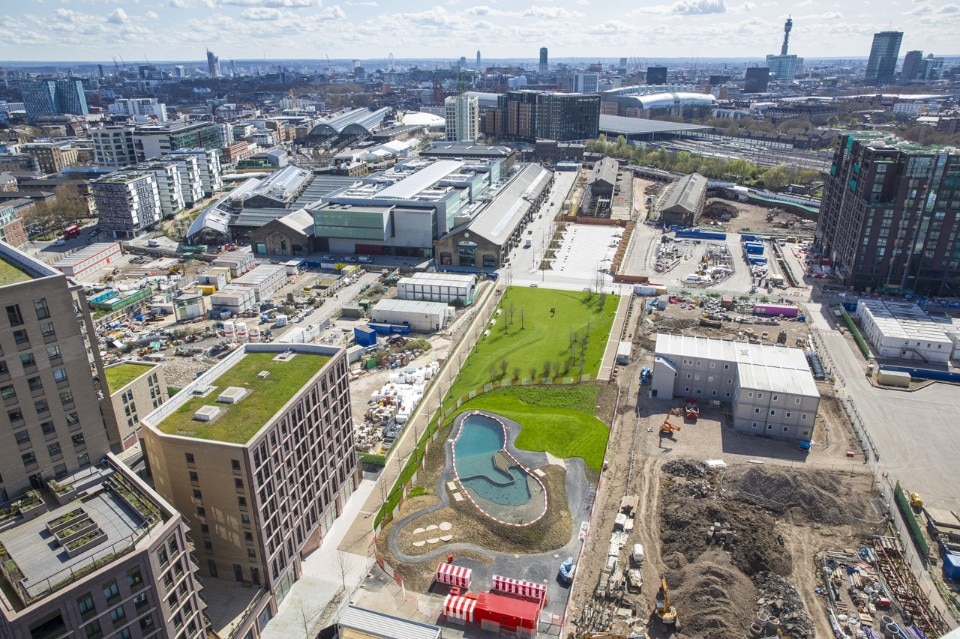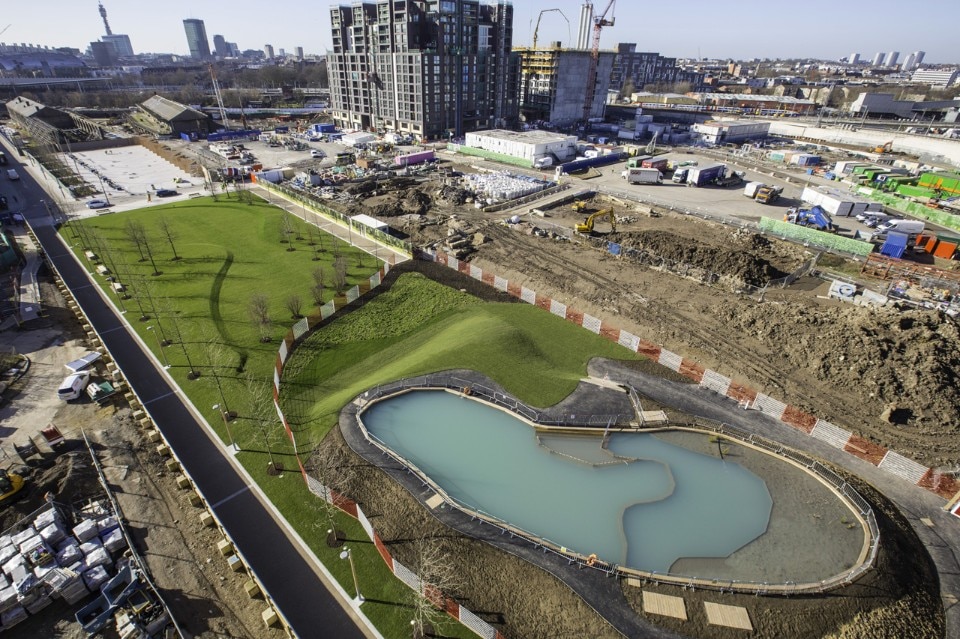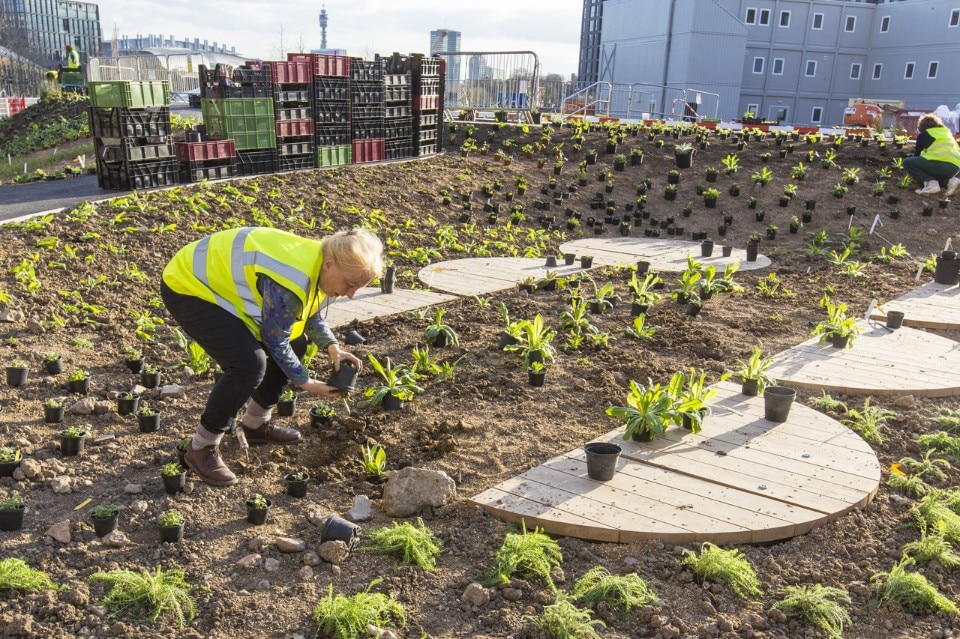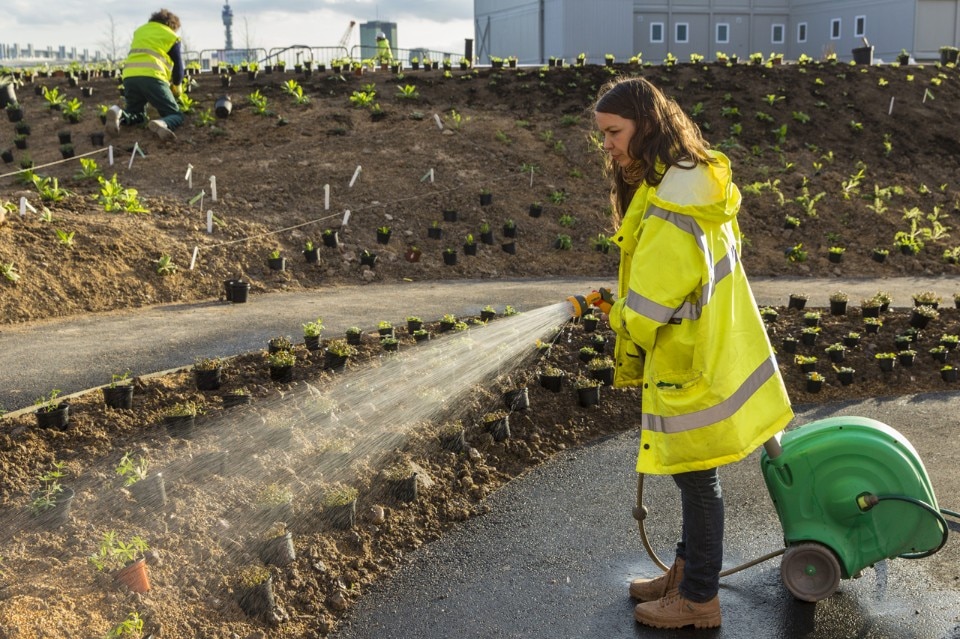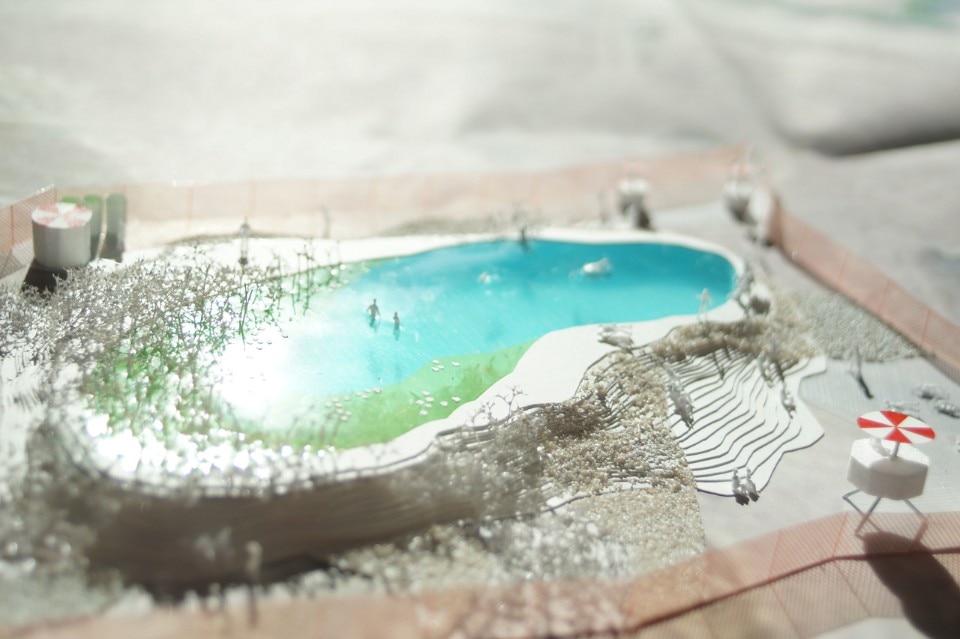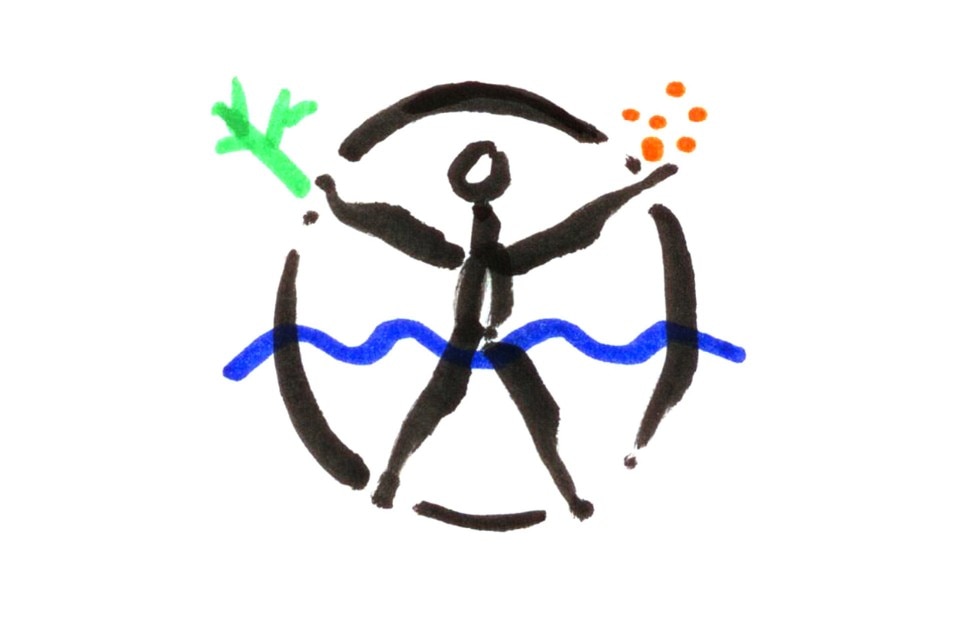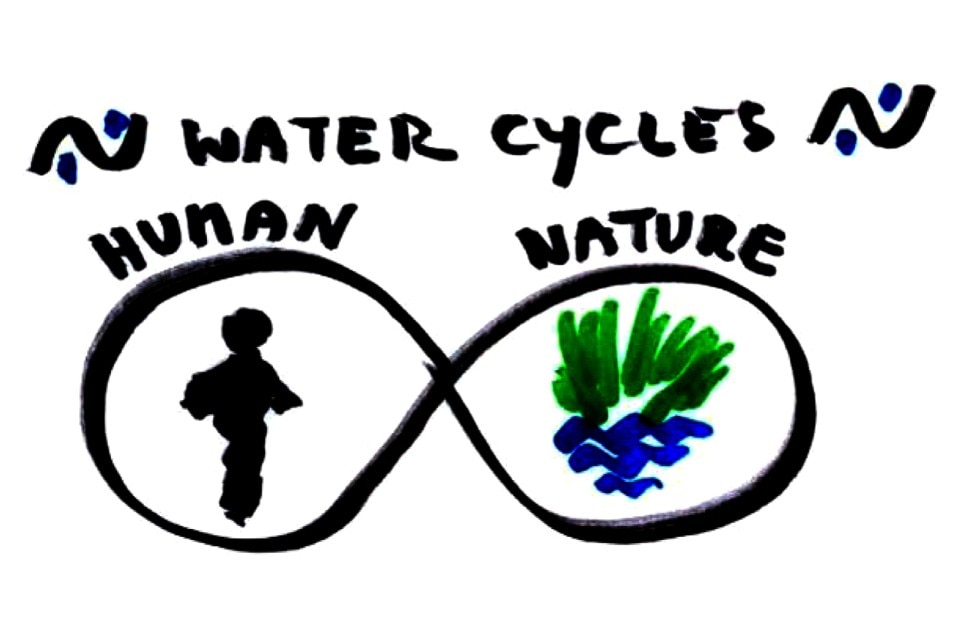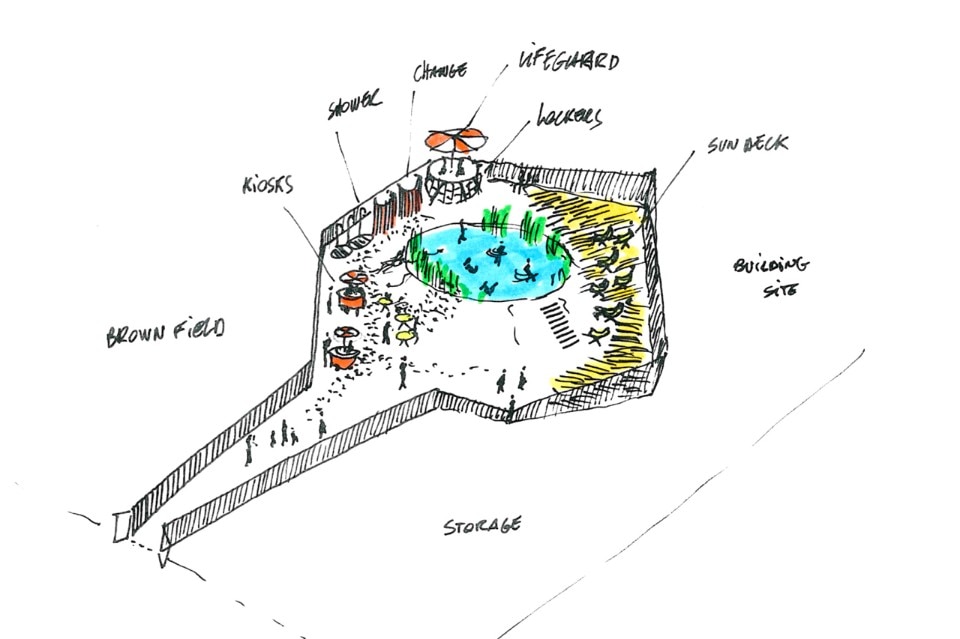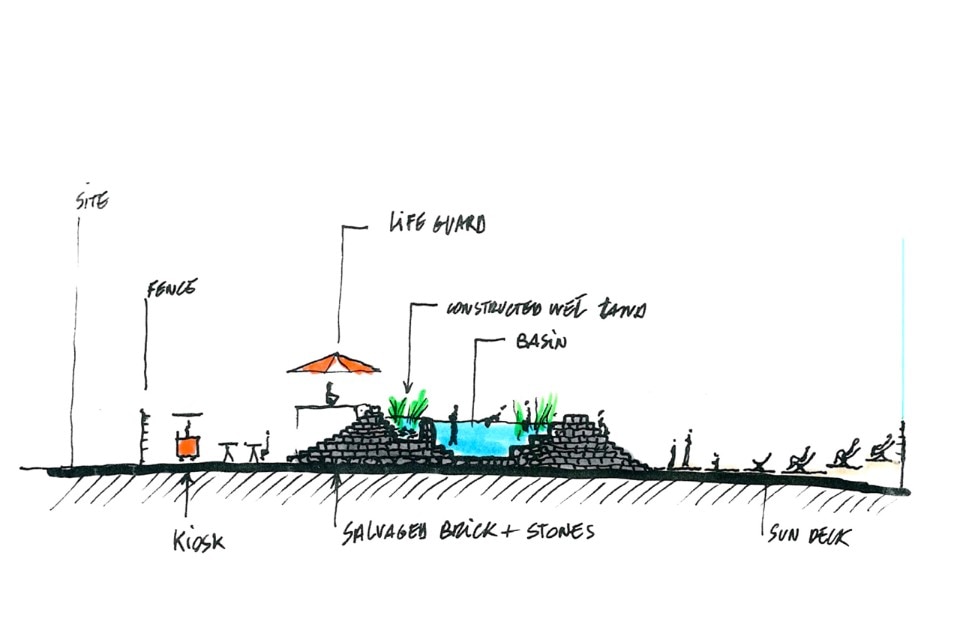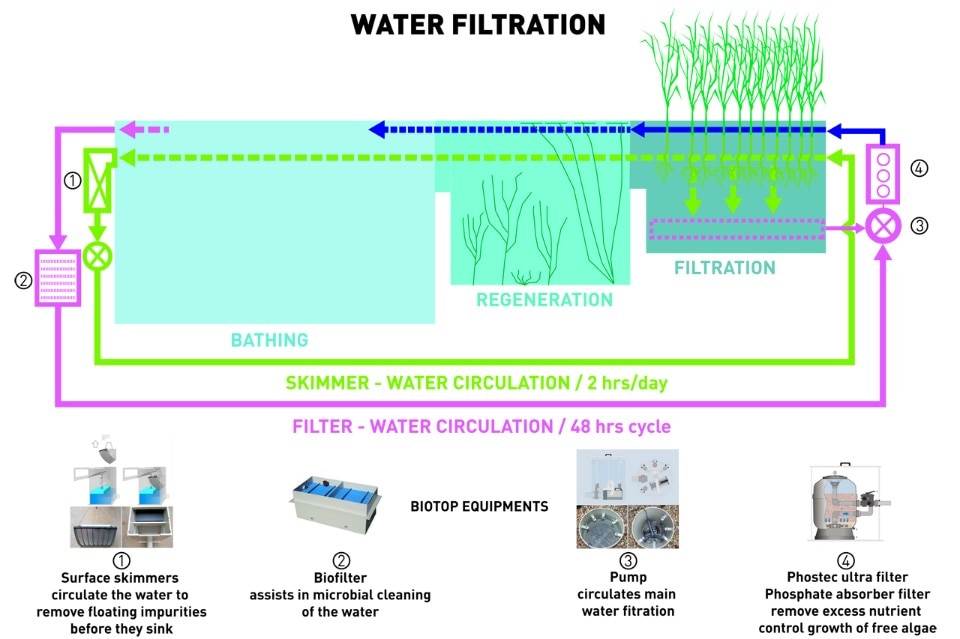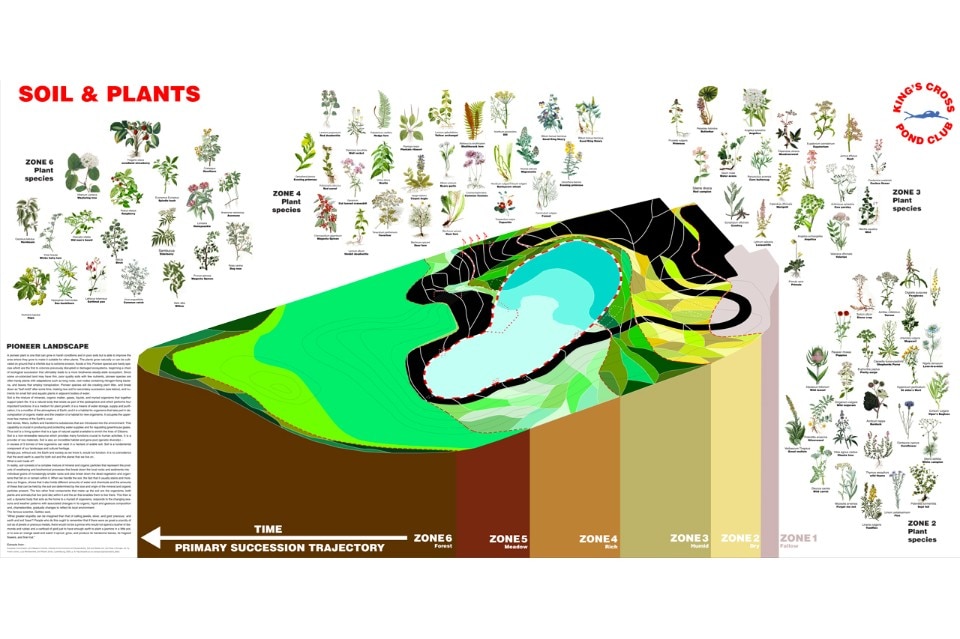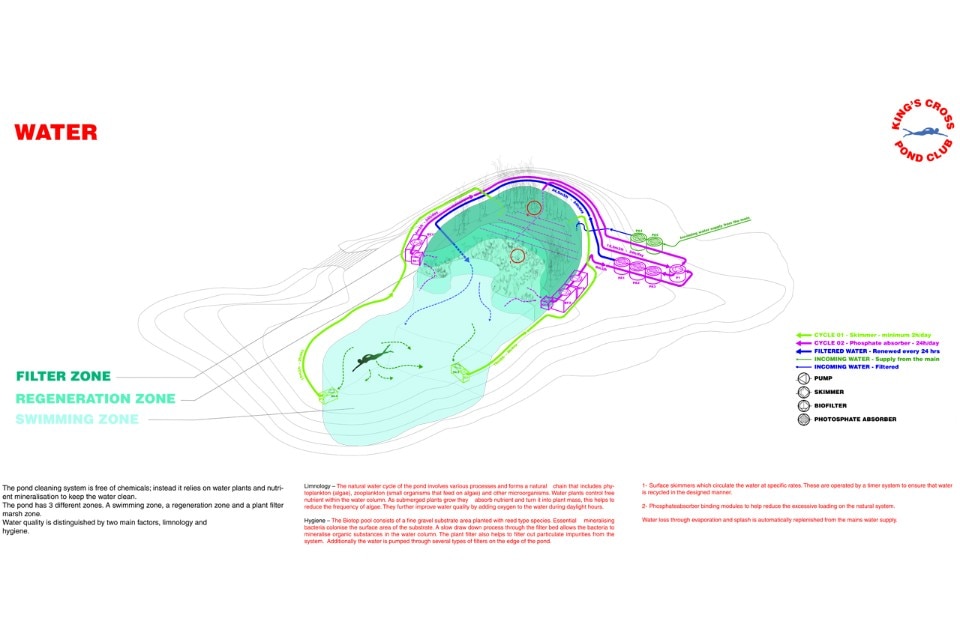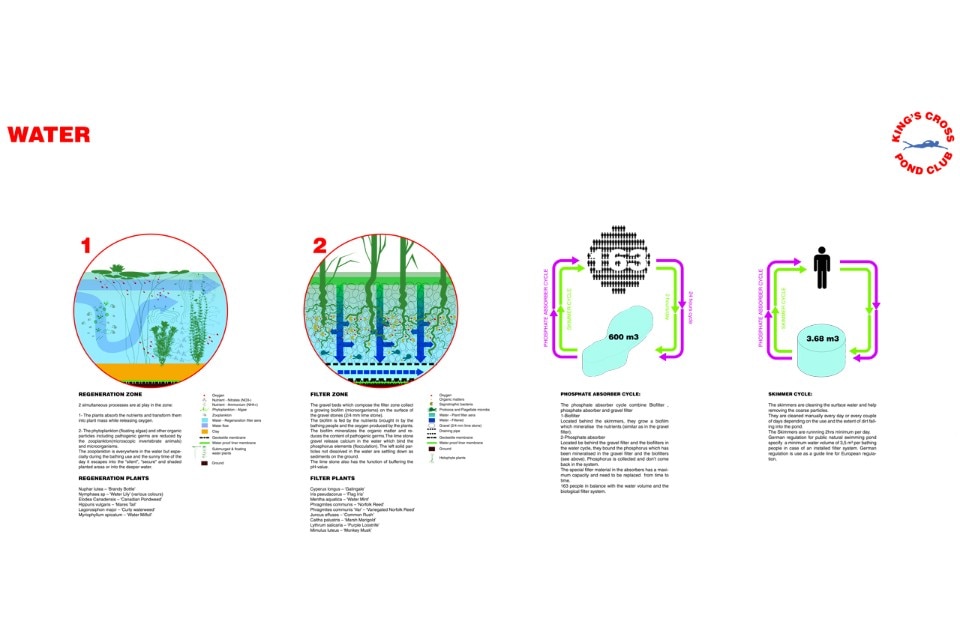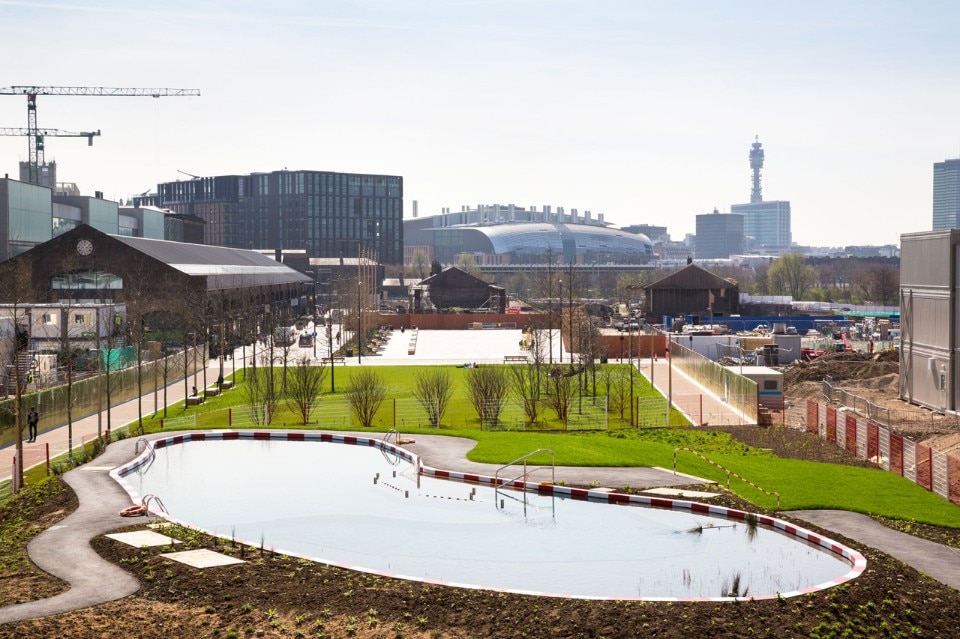 Ooze Architects and Marjetica Potrč, Of Soil and Water: King's Cross Pond Club, London. Photo © Brendan Bell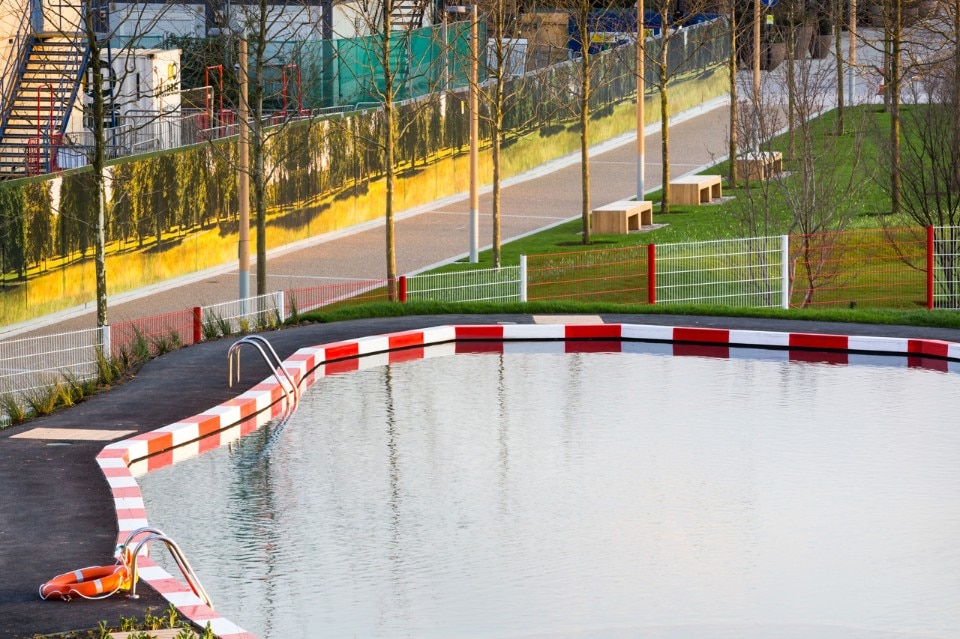 Ooze Architects and Marjetica Potrč, Of Soil and Water: King's Cross Pond Club, London. Photo © Brendan Bell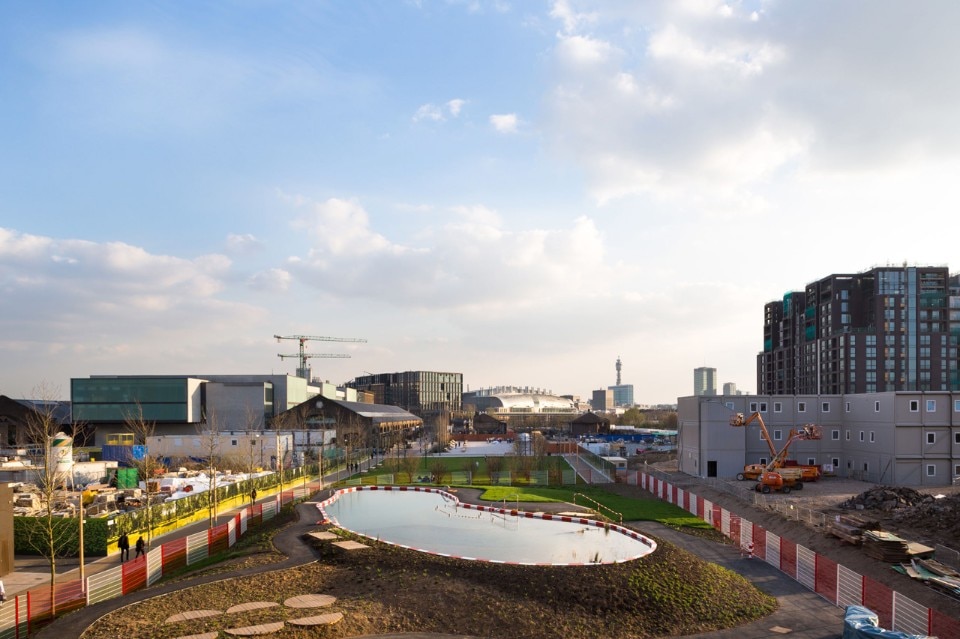 Ooze Architects and Marjetica Potrč, Of Soil and Water: King's Cross Pond Club, London. Photo © Brendan Bell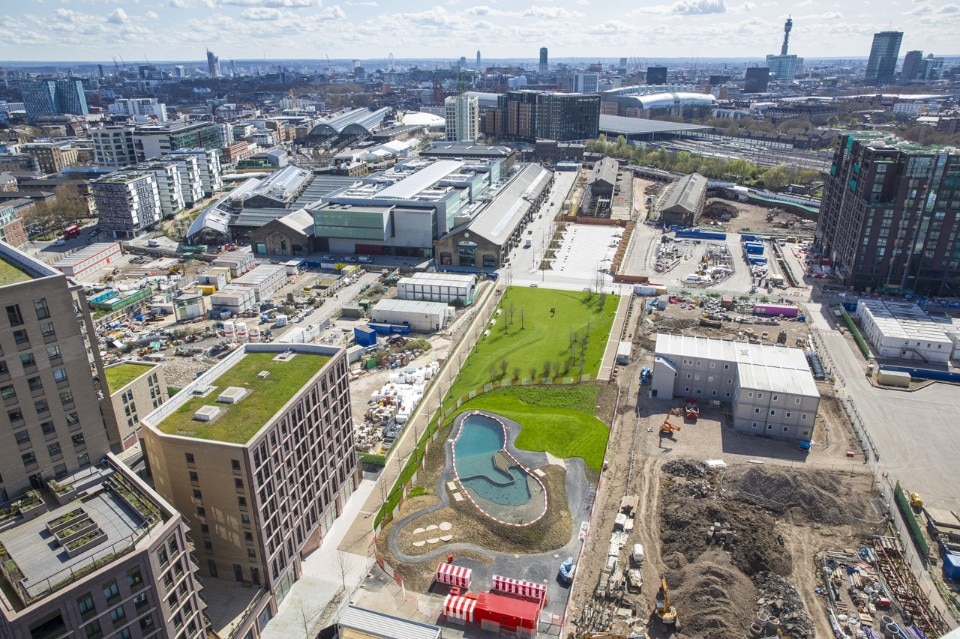 Ooze Architects and Marjetica Potrč, Of Soil and Water: King's Cross Pond Club, London. Photo © John Sturrock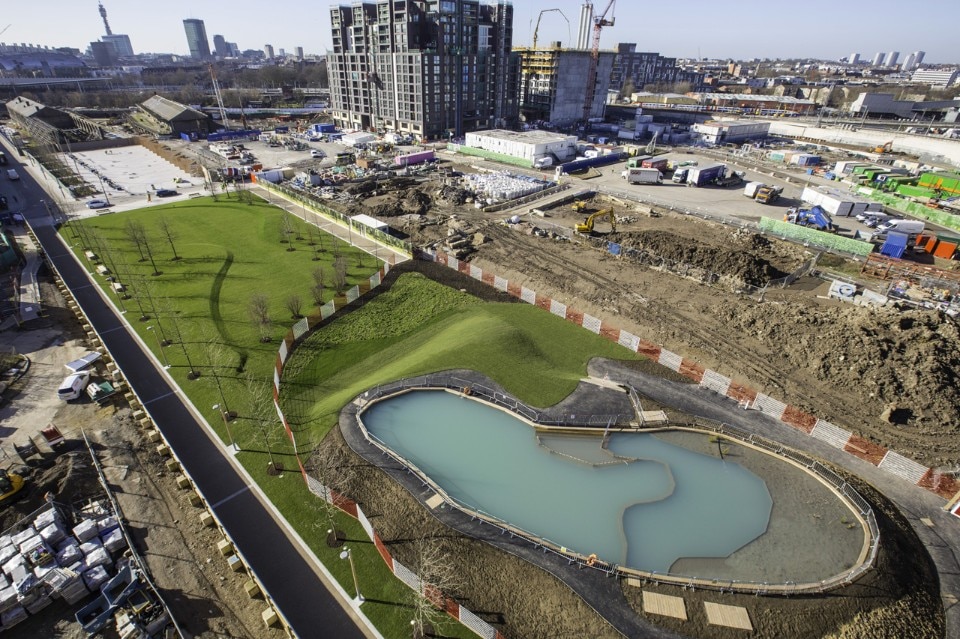 Ooze Architects and Marjetica Potrč, Of Soil and Water: King's Cross Pond Club, London. Photo John Sturrock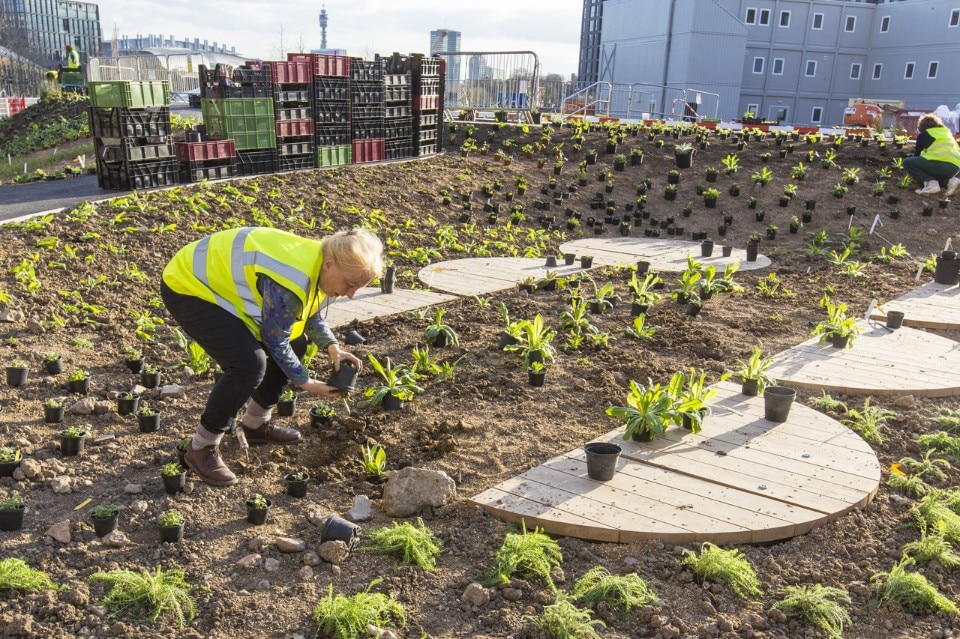 Ooze Architects and Marjetica Potrč, Of Soil and Water: King's Cross Pond Club, London. Photo John Sturrock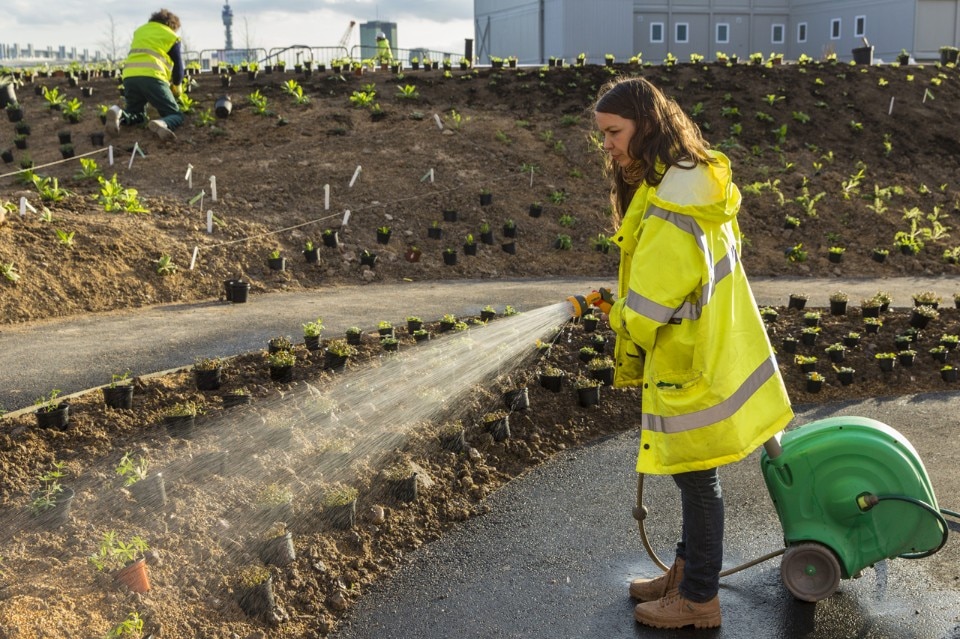 Ooze Architects and Marjetica Potrč, Of Soil and Water: King's Cross Pond Club, London. Photo John Sturrock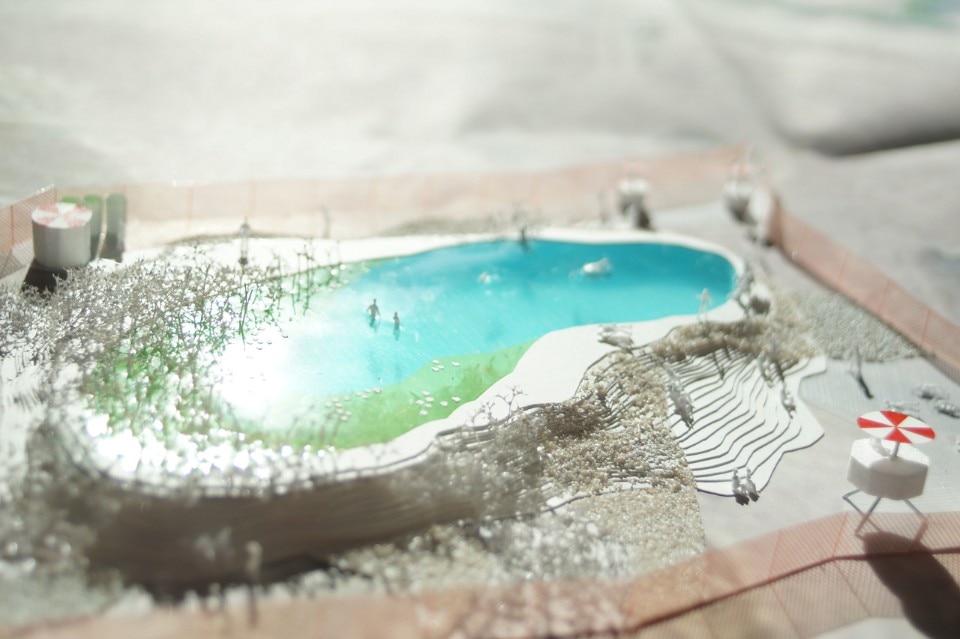 Ooze Architects and Marjetica Potrč, Of Soil and Water: King's Cross Pond Club, London. Model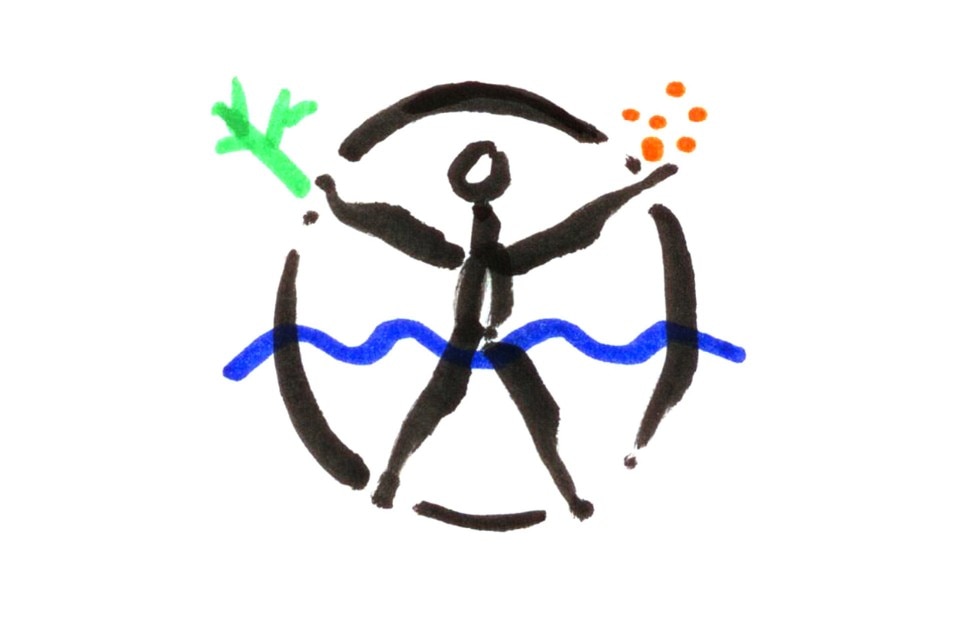 Ooze Architects and Marjetica Potrč, Of Soil and Water: King's Cross Pond Club, London. Logo designed by Marjetica Potrč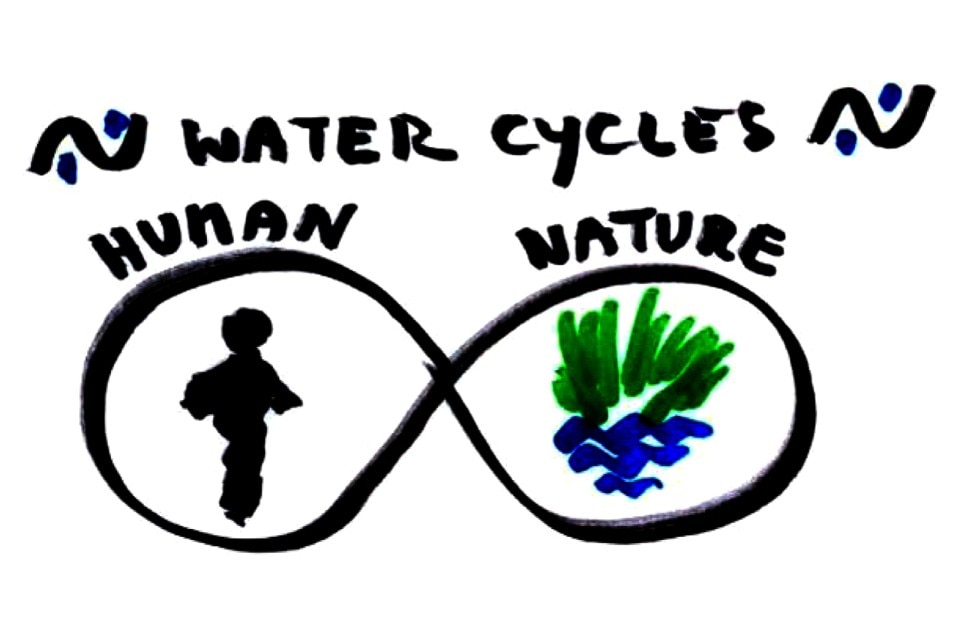 Artist text - Artist profile panel_ 2015-03-03.ai
Ooze Architects and Marjetica Potrč, Of Soil and Water: King's Cross Pond Club, London. Drawing by Marjetica Potrč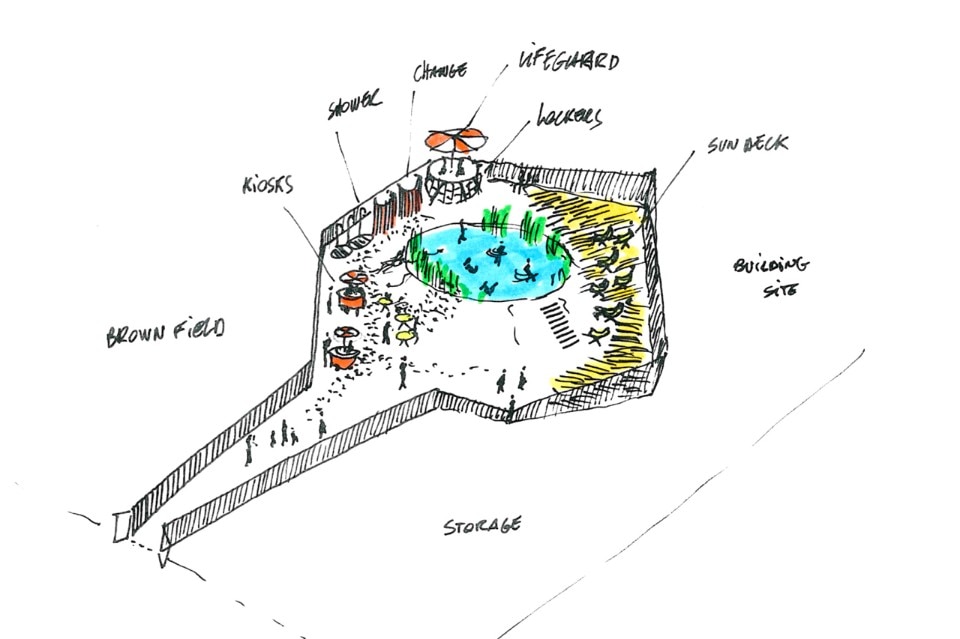 Ooze Architects and Marjetica Potrč, Of Soil and Water: King's Cross Pond Club, London. Sketch by Ooze Architects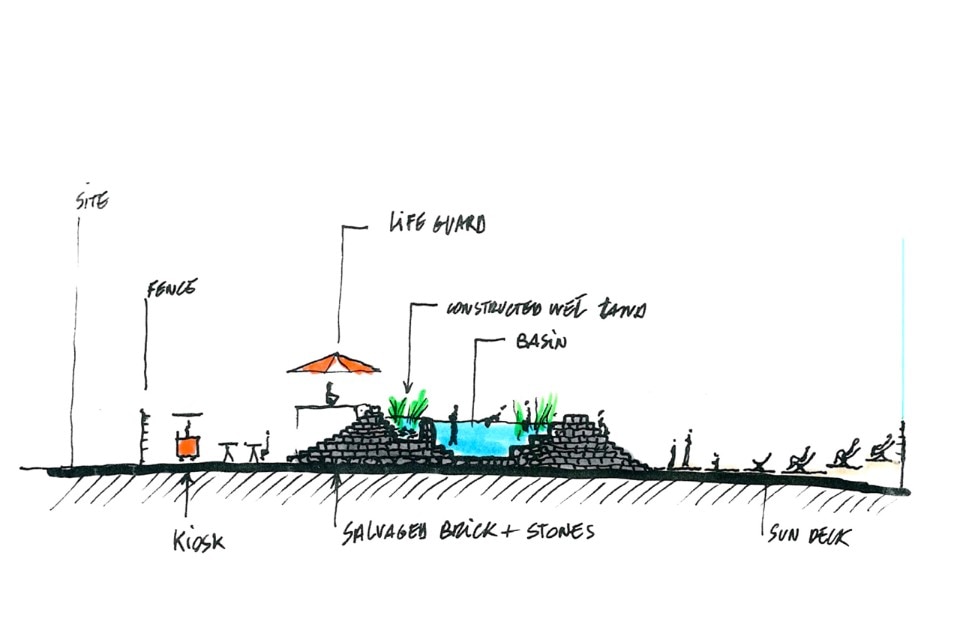 Ooze Architects and Marjetica Potrč, Of Soil and Water: King's Cross Pond Club, London. Sketch by Ooze Architects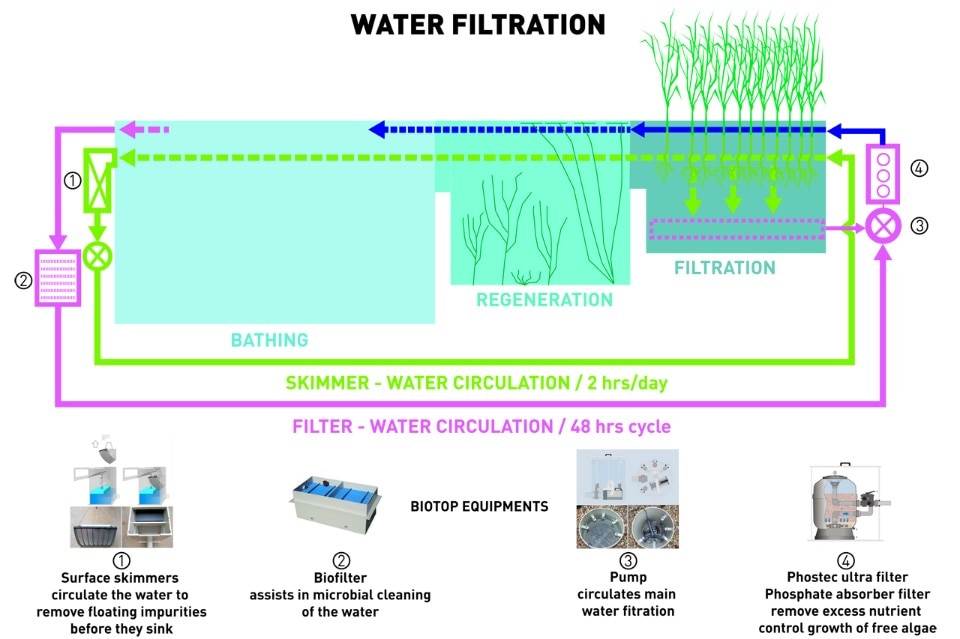 KX_presentation VII_2014-10-30_02.ai
Ooze Architects and Marjetica Potrč, Of Soil and Water: King's Cross Pond Club, London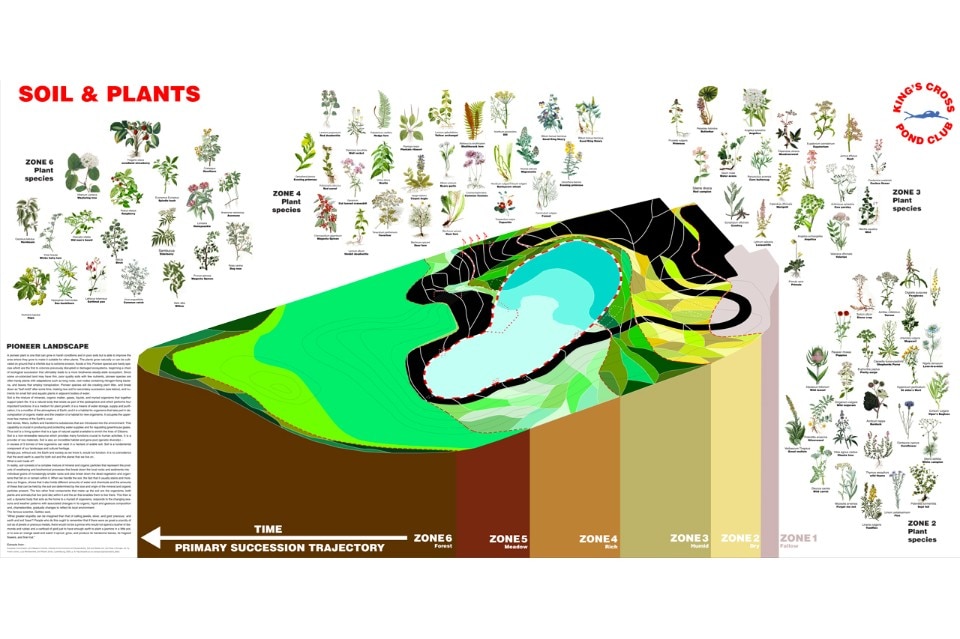 Soil -Plant panel_ 2015-03-03.pdf
Ooze Architects and Marjetica Potrč, Of Soil and Water: King's Cross Pond Club, London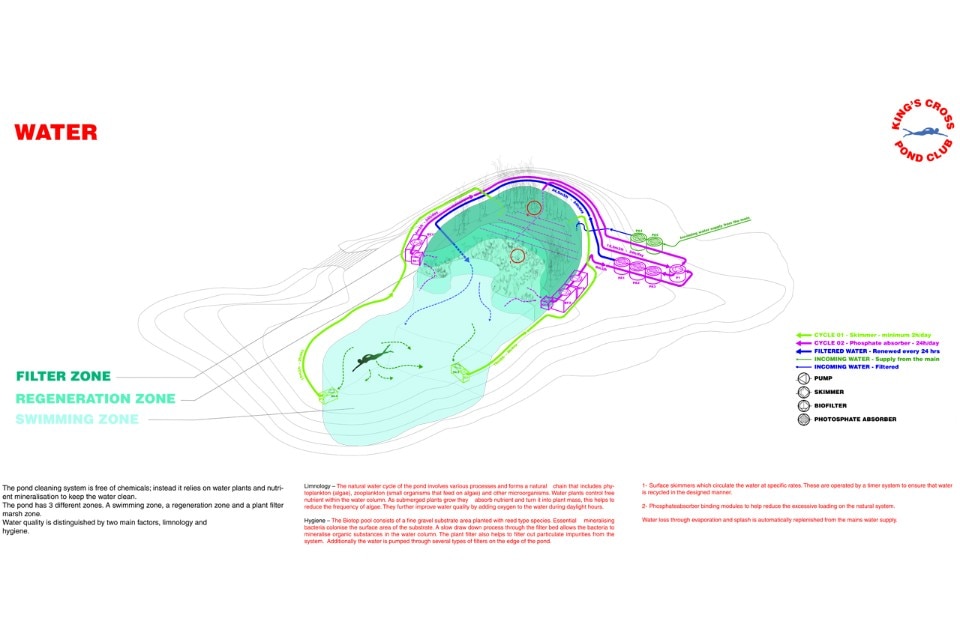 Print
Ooze Architects and Marjetica Potrč, Of Soil and Water: King's Cross Pond Club, London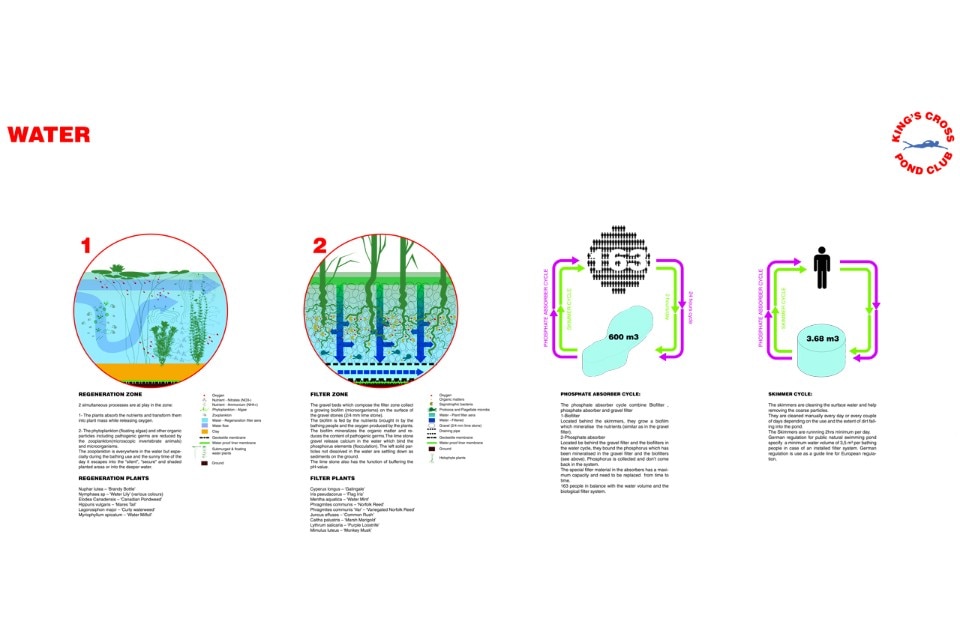 water panel 01_ 2015-03-03
Ooze Architects and Marjetica Potrč, Of Soil and Water: King's Cross Pond Club, London


Of Soil and Water: King's Cross Pond Club, Lewis Cubitt Park at London's King's Cross
Authors: Ooze (Eva Pfannes & Sylvain Hartenberg) and Marjetica Potrč
Construction and Engineering Partners: BIOTOP
UK Construction Partners: Kingcombe Aquacare Ltd.
Commissioners: King's Cross Central Ltd Partnership
Curators: Michael Pinsky and Stephanie Delcroix
Area: 400 sqm
Completion: 2015