Designed by Giancarlo Zema, WaterNest is an enveloping of 100 sqm residential unit, 12 m in diameter and 4 m high, made entirely of recycled glued laminated timber and a recycled aluminium hull.
Balconies are conveniently located on the sides and thanks to the large windows, permit enjoyment of fascinating views over the water.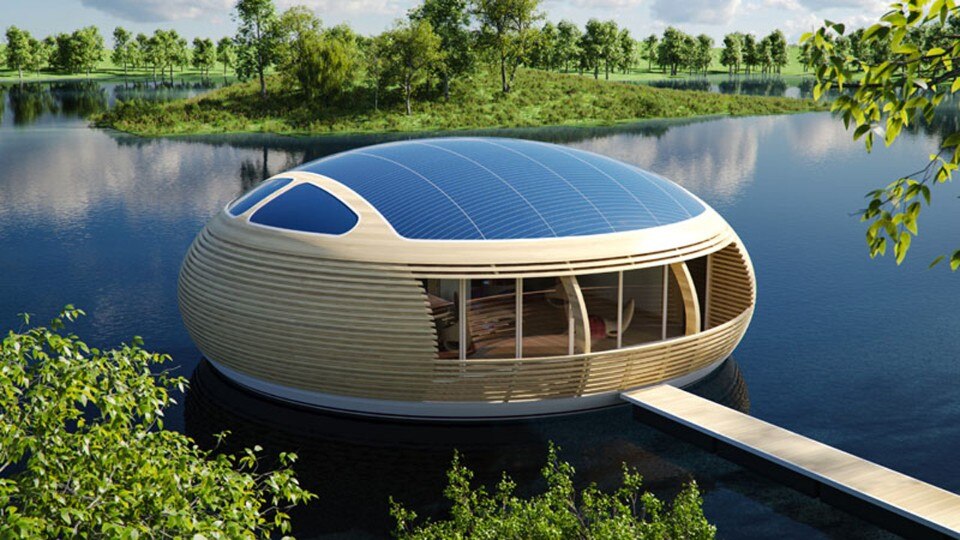 Bathroom and kitchen skylights are located on the wooden roof, as well as 60 sqm of amorphous photovoltaic panels capable of generating 4 kWp which are used for the internal needs of the residential unit. The interior of WaterNest 100 can include a living room, dining area, bedroom, kitchen and bathroom or have other configurations according to the different housing or working needs.
WaterNest 100 can be positioned along river courses, lakes, bays, atolls and sea areas with calm waters. The use of materials and sustainable production systems make this unit recyclable up to as much as 98%. In addition, thanks to a sophisticated system of internal natural micro-ventilation and air conditioning, it is classified as a low-consumption residential habitat. It has several possible configurations, depending on the different housing or working needs: like an ecological house, office, lounge bar, restaurant, shop or exhibition floating space.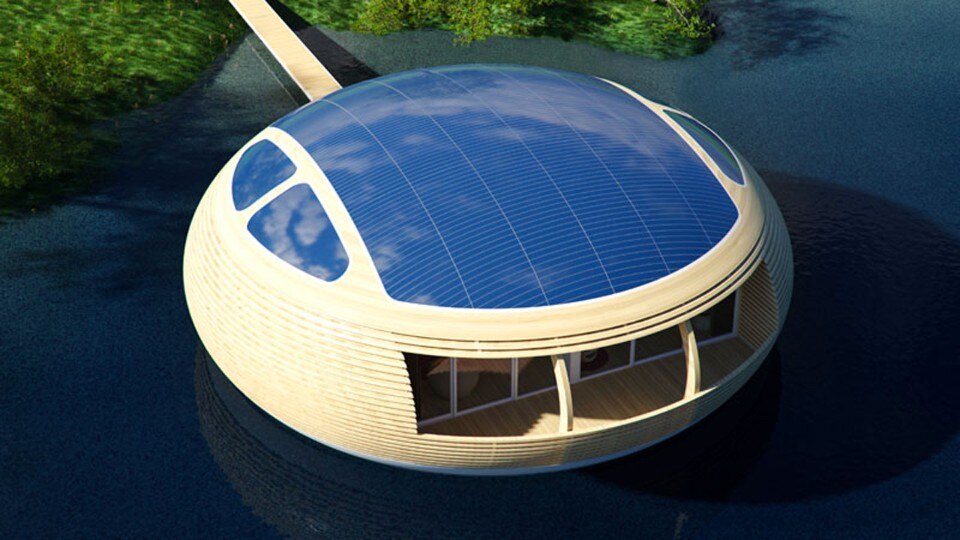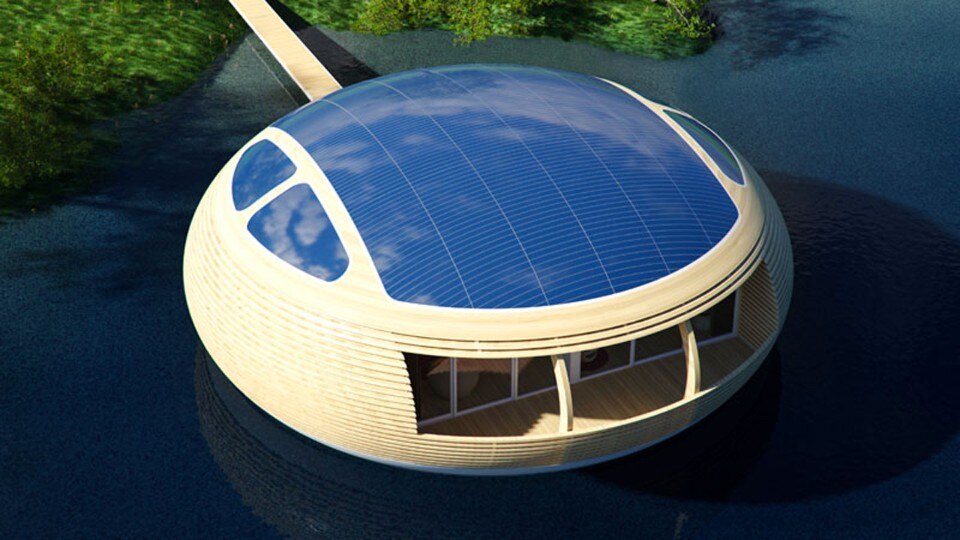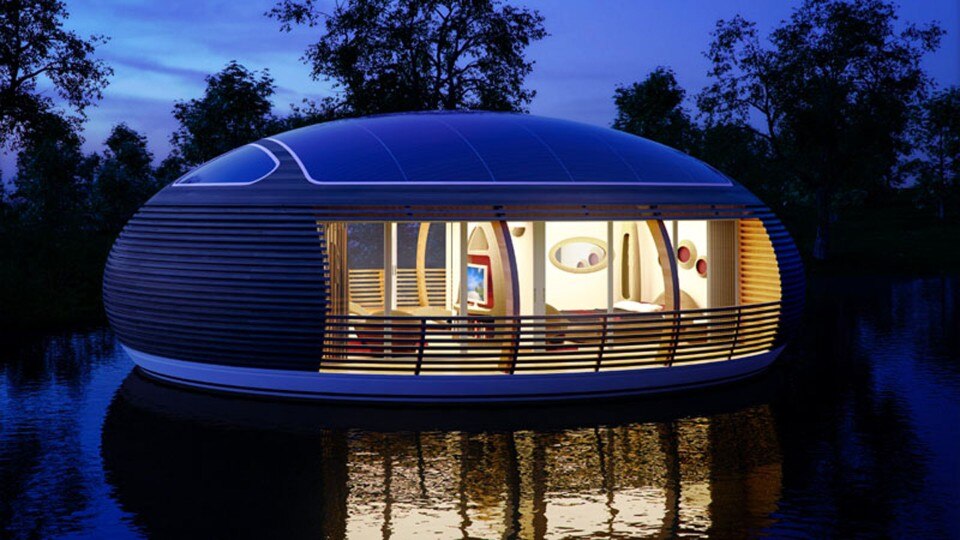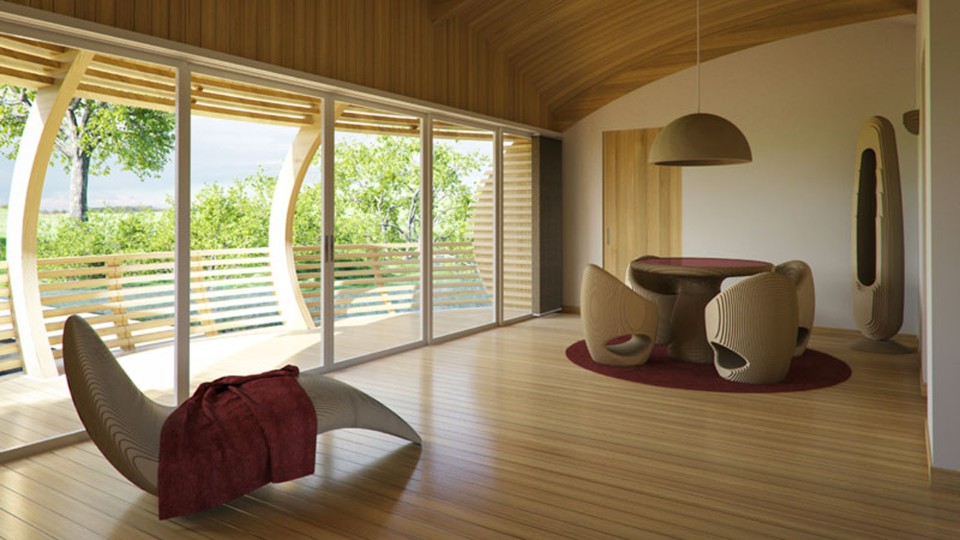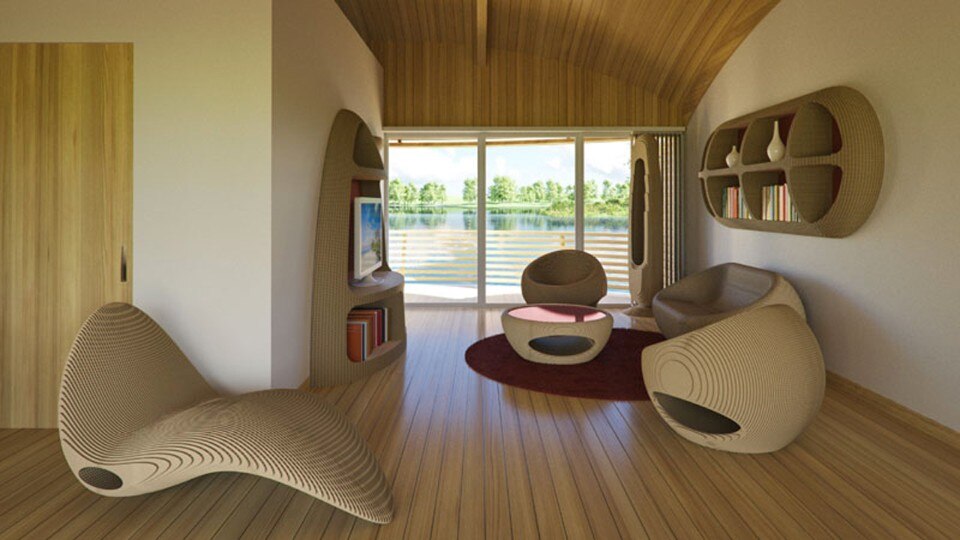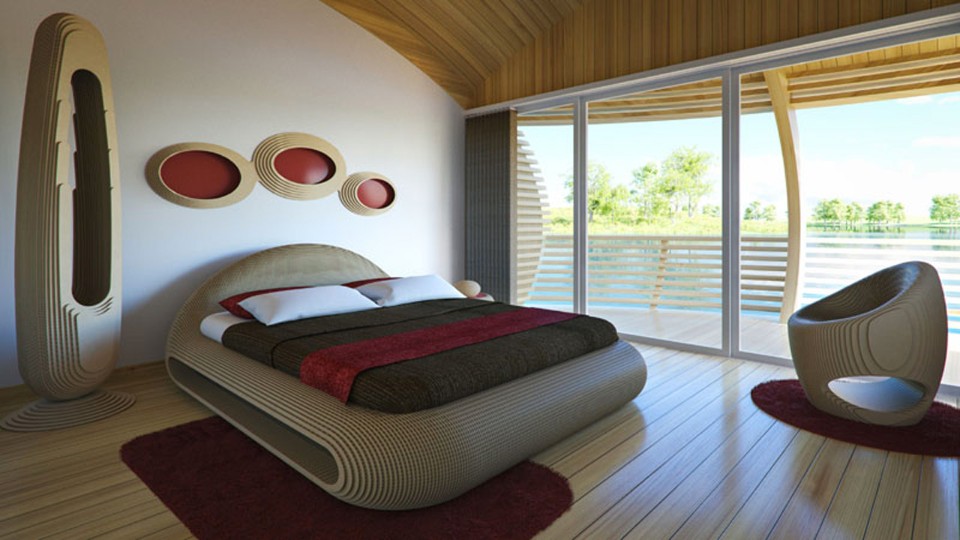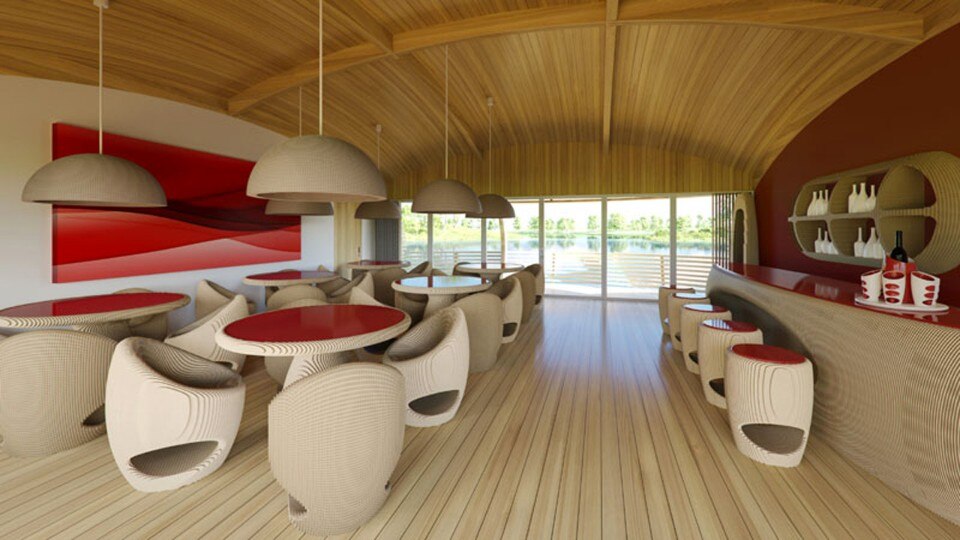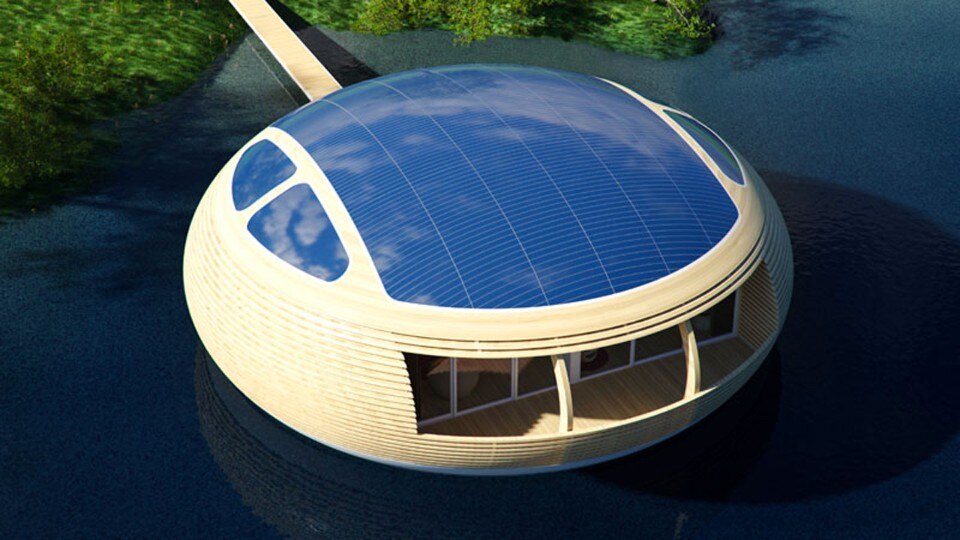 Giancarlo Zema, WaterNest, EcoFloLife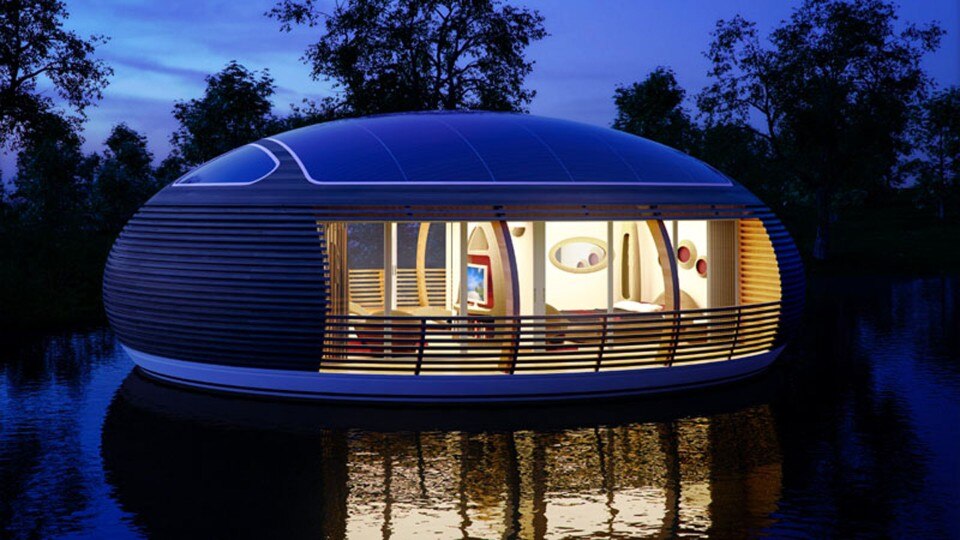 Giancarlo Zema, WaterNest, EcoFloLife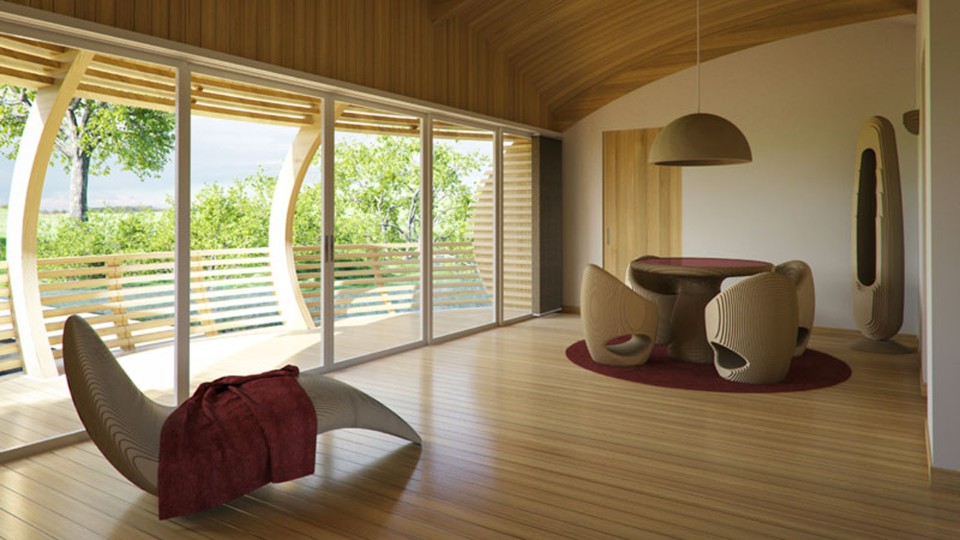 Giancarlo Zema, WaterNest, EcoFloLife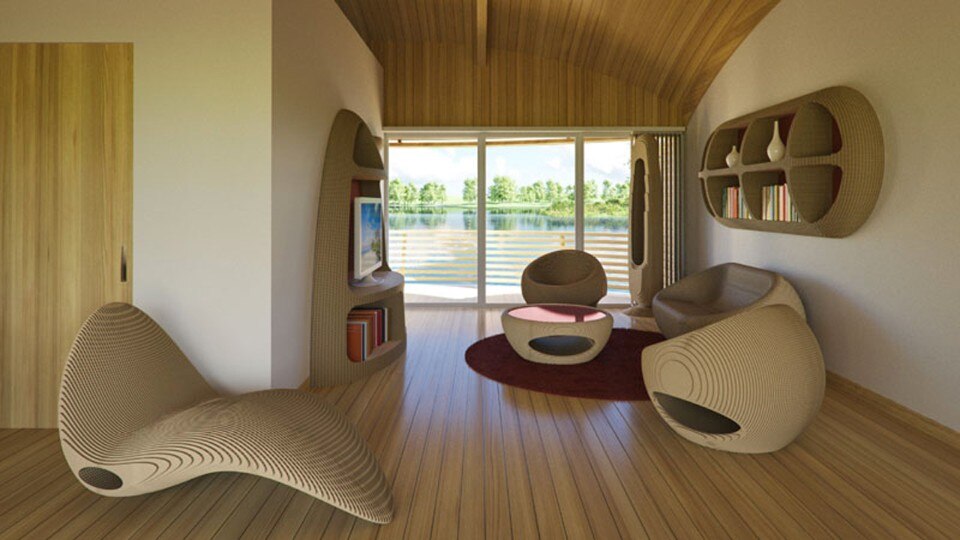 Giancarlo Zema, WaterNest, EcoFloLife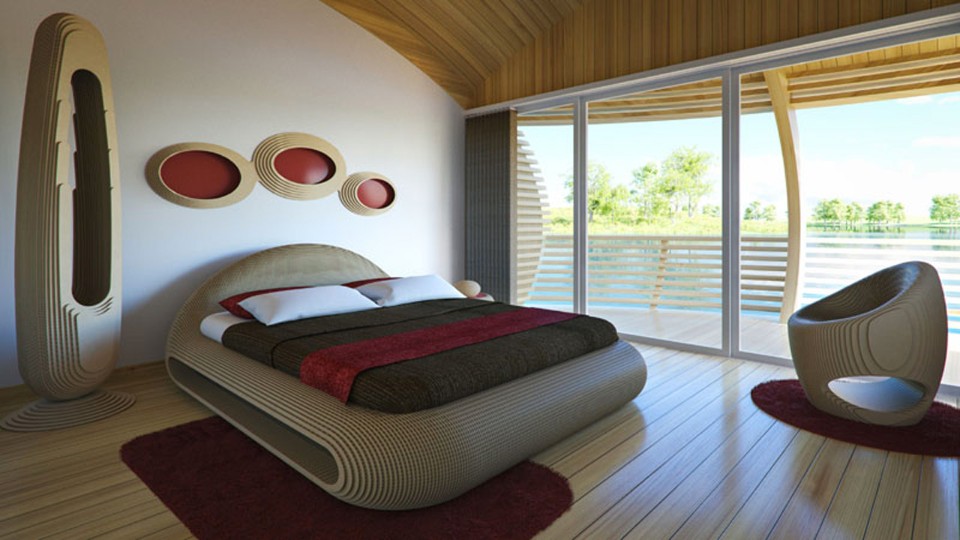 Giancarlo Zema, WaterNest, EcoFloLife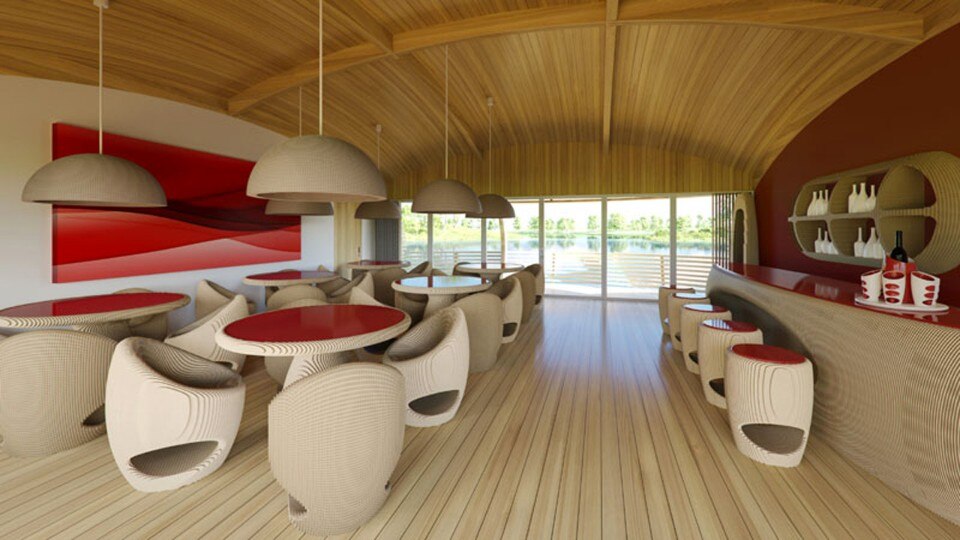 Giancarlo Zema, WaterNest, EcoFloLife