Update # Urban Upgrading Processes is the format of a workshop led by the minds of sa.und.sa architects that operates through the implementation of participatory projects arising from a deeply survey conducted on the places of intervention.

The workshop Update#04 held in the municipality of Camigliano from July 27th to August 3rd 2014 with 17 students from all over Italy, considered the results of the participatory process that took place in the preceding months and responded to the citizens' request to give the area a place able to amplify the landscape suggestions and a space designed for meditation and prayer.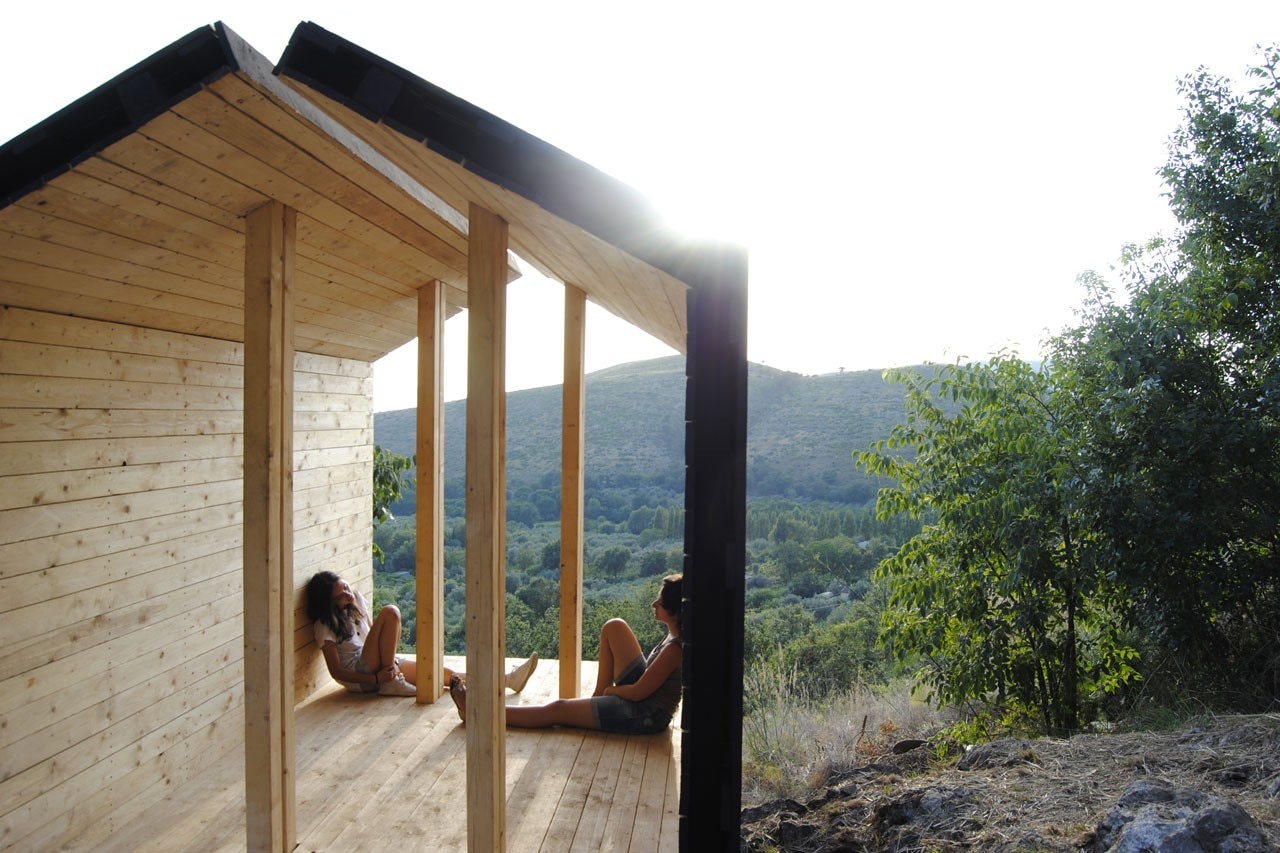 The project is an opportunity to reflect on the landmark as an expression not of himself but as a sign of human presence. A small wooden architecture located on a steeply sloping hillside burned by the sun. The space, surrounded by a rock wall and a large group of Indian figs, look to the hills of Giano Vetusto which in summer are colored in warm tones gold and coffee.
Some engravings of names and dates on the cactus plants leaves demonstrate the use that young couples of the village do of that place, in which they had sought an opportunity of rest and romance. A viewpoint to contemplate the surrounding hilly landscape during hot afternoons. Perfectly aligned on the heliometric axis there is a 20 cm slit on the ridge where an oblique ray descends.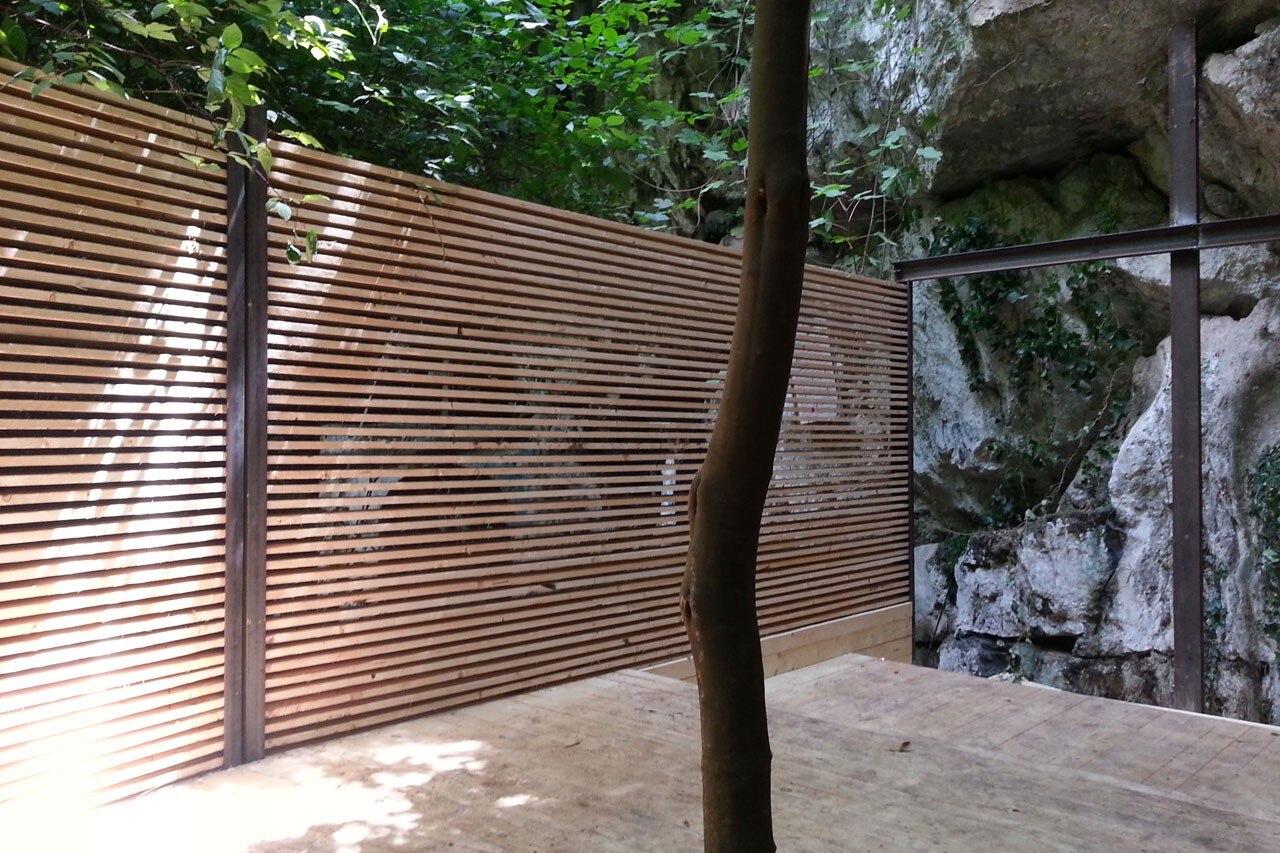 The chapel is an "incielata room" built near the cave of San Michele; is a space with a highly symbolic connotations, a place linked to religion, in biological symbiosis with the rocky walls of the cave, with the ancient chapel of San Michele, with the oblique and powerful light of the path and with the prevailing silence sometimes broken by the dripping stalactites.
The work focuses on questions relating to inhabit the landscape and dialogue among new, ancient and ancestral. The comparison is expressed by a twodimensional dialectic according to which hierarchies are not assigned versus time – at the patina – but compared to the position of things in space.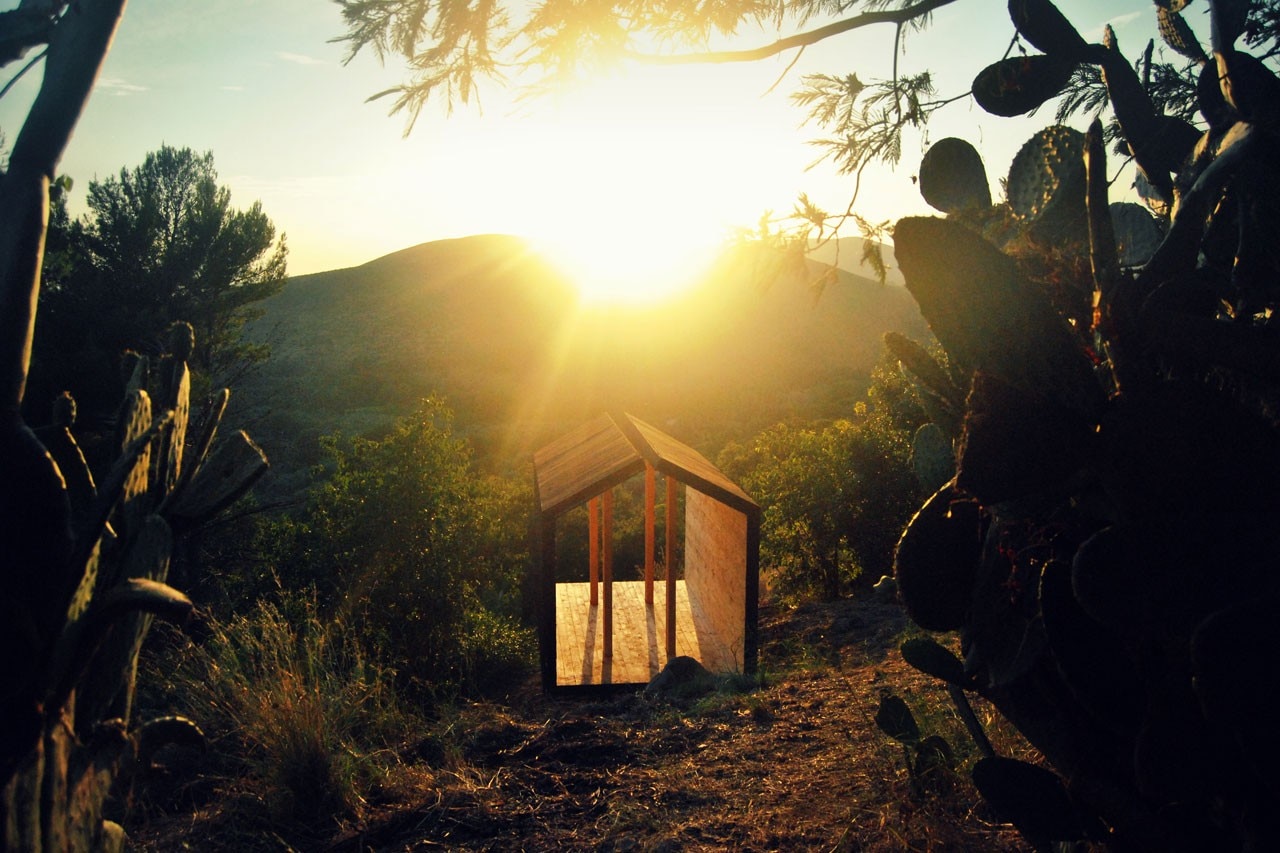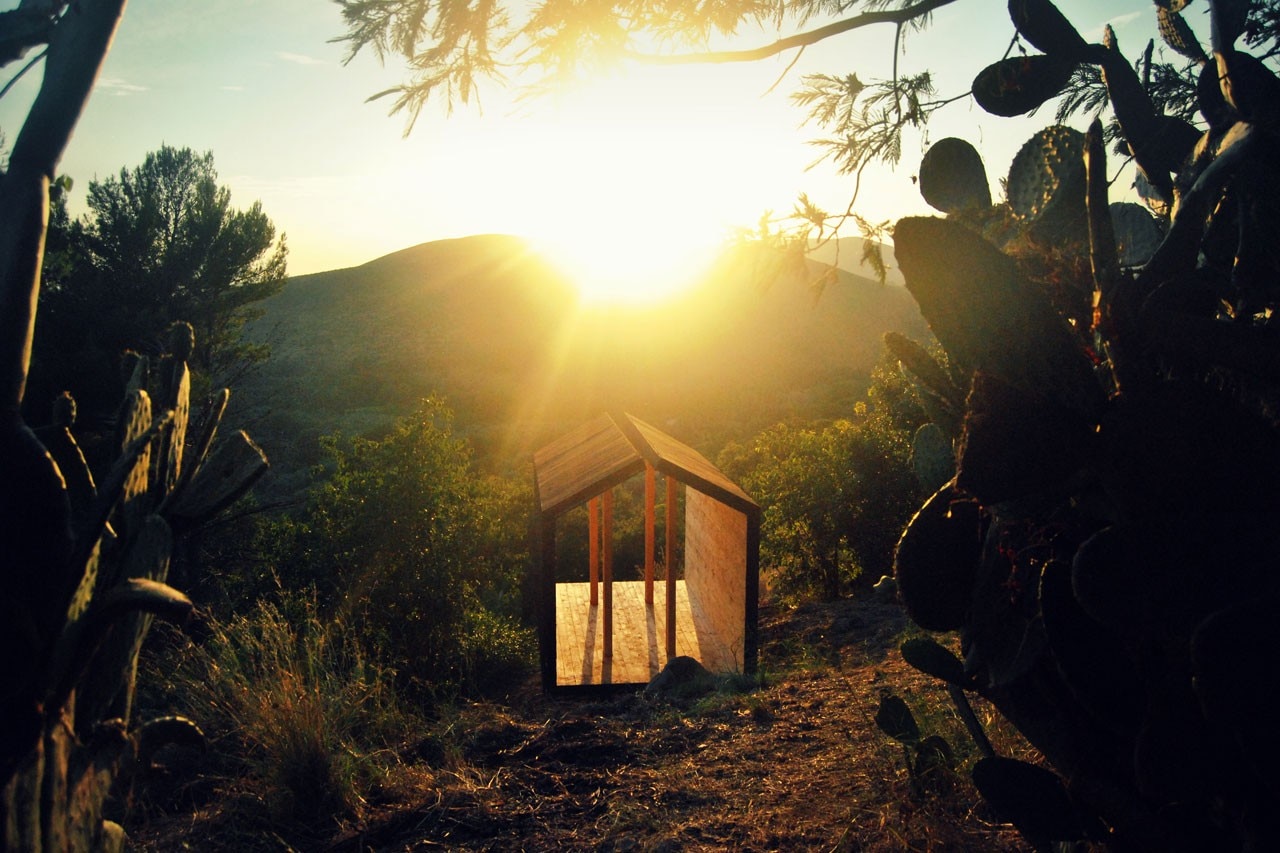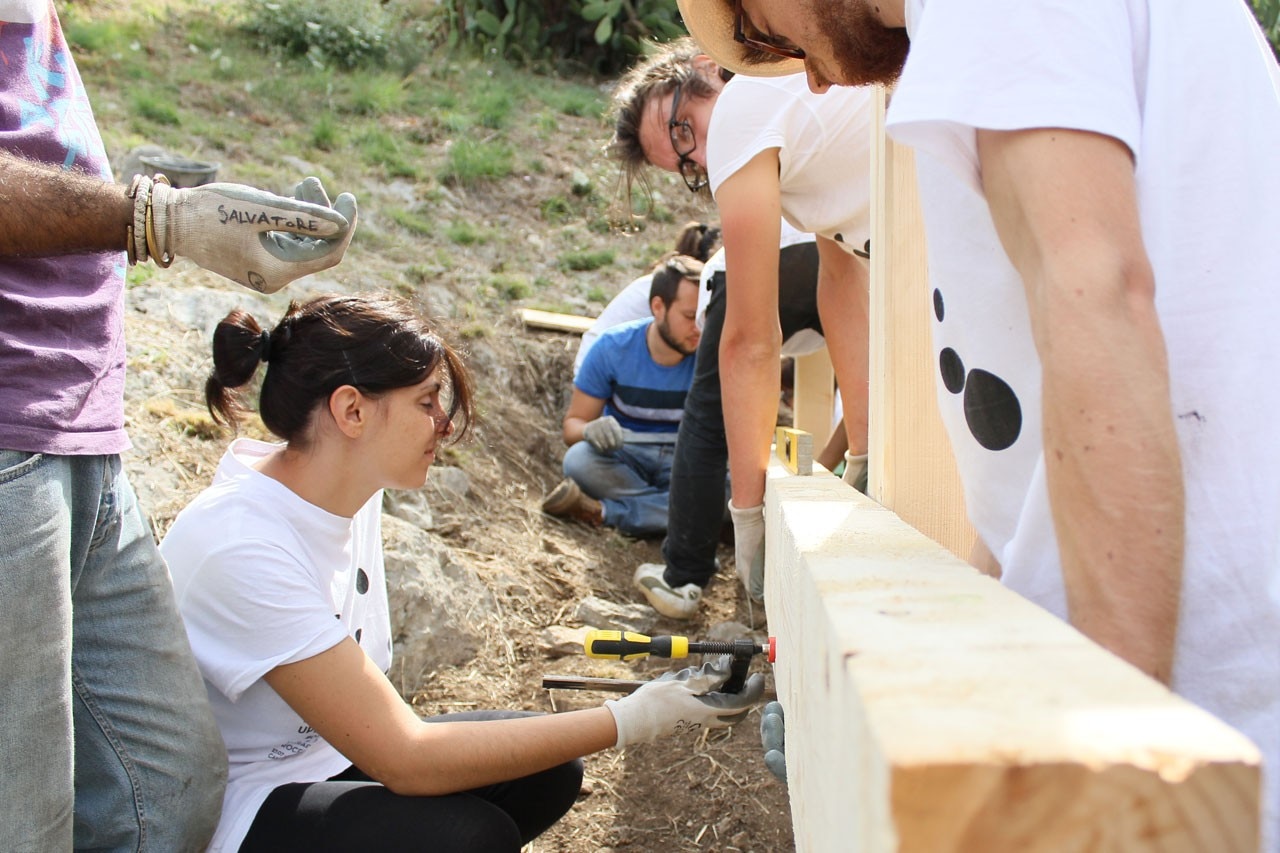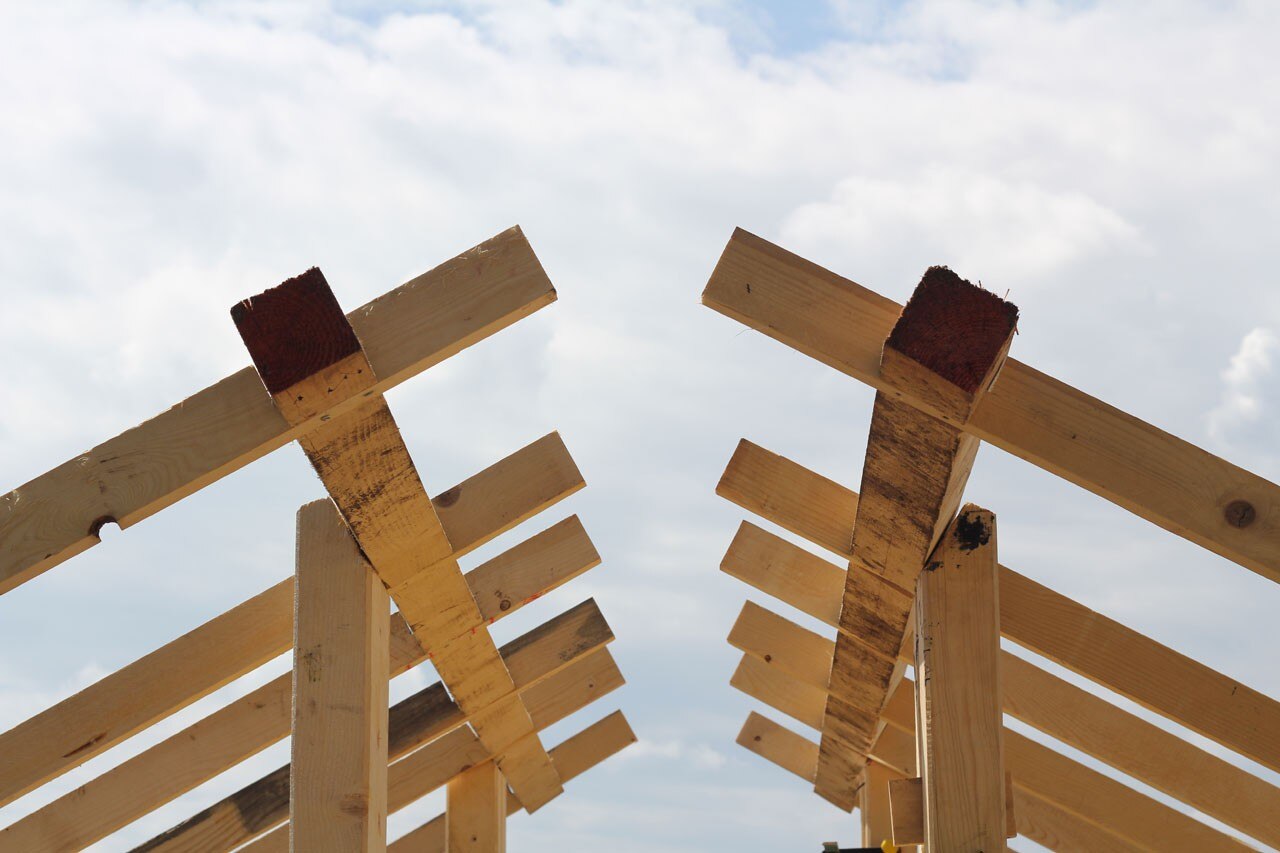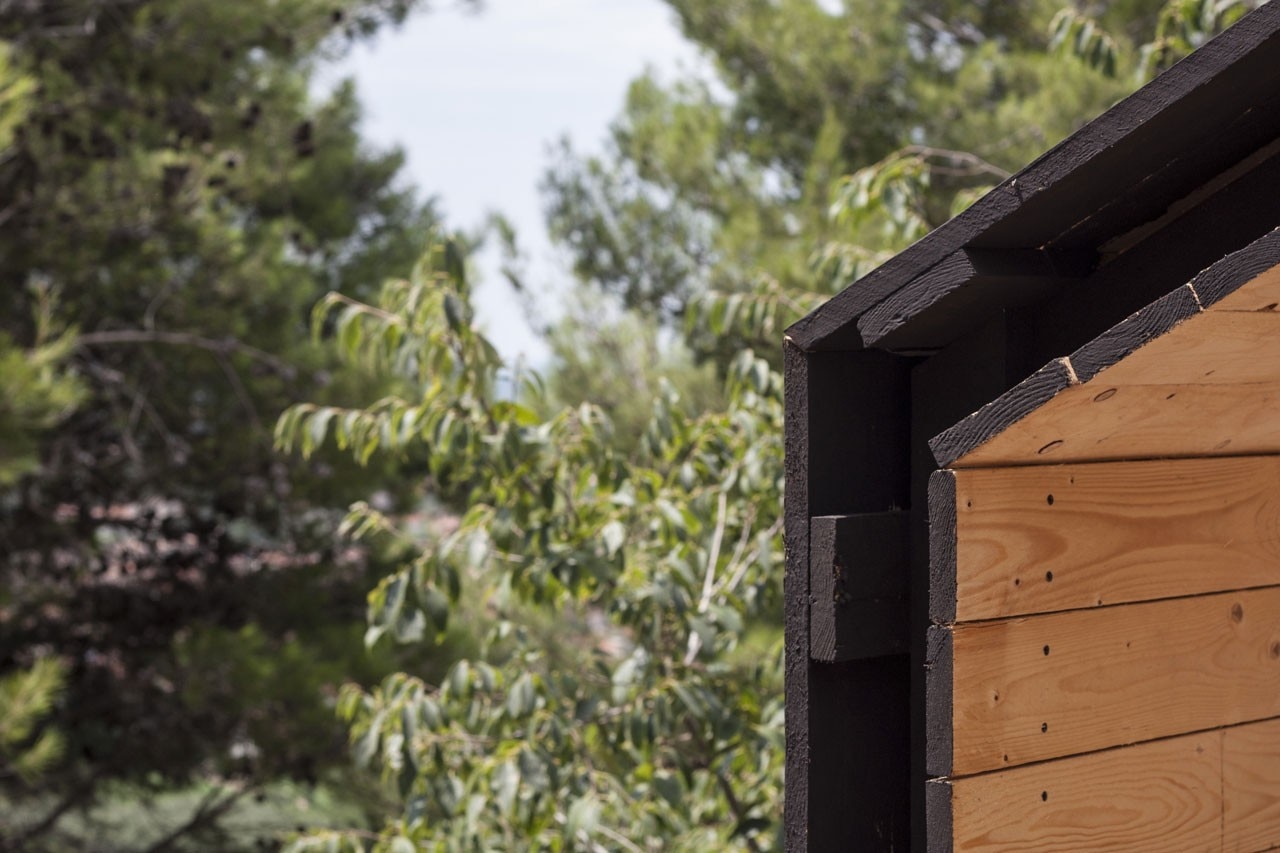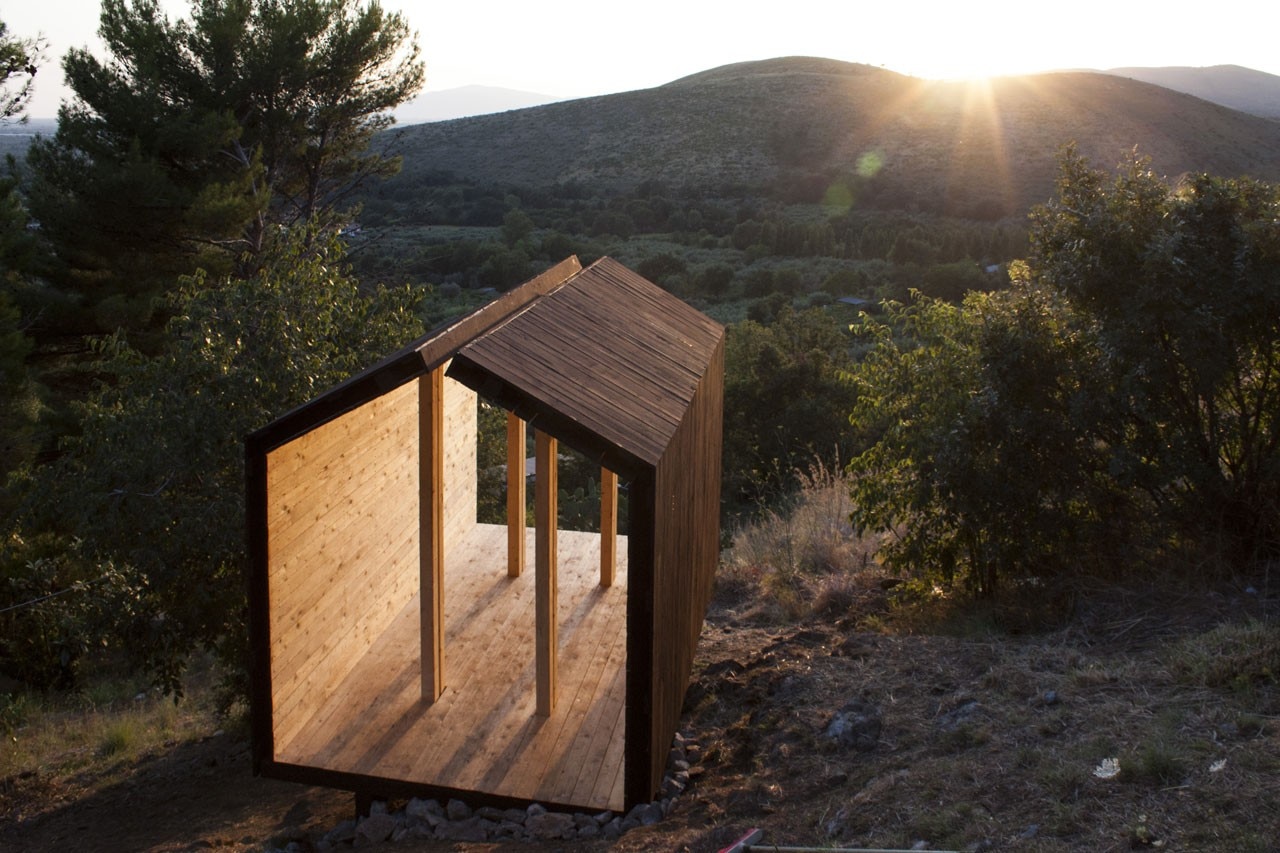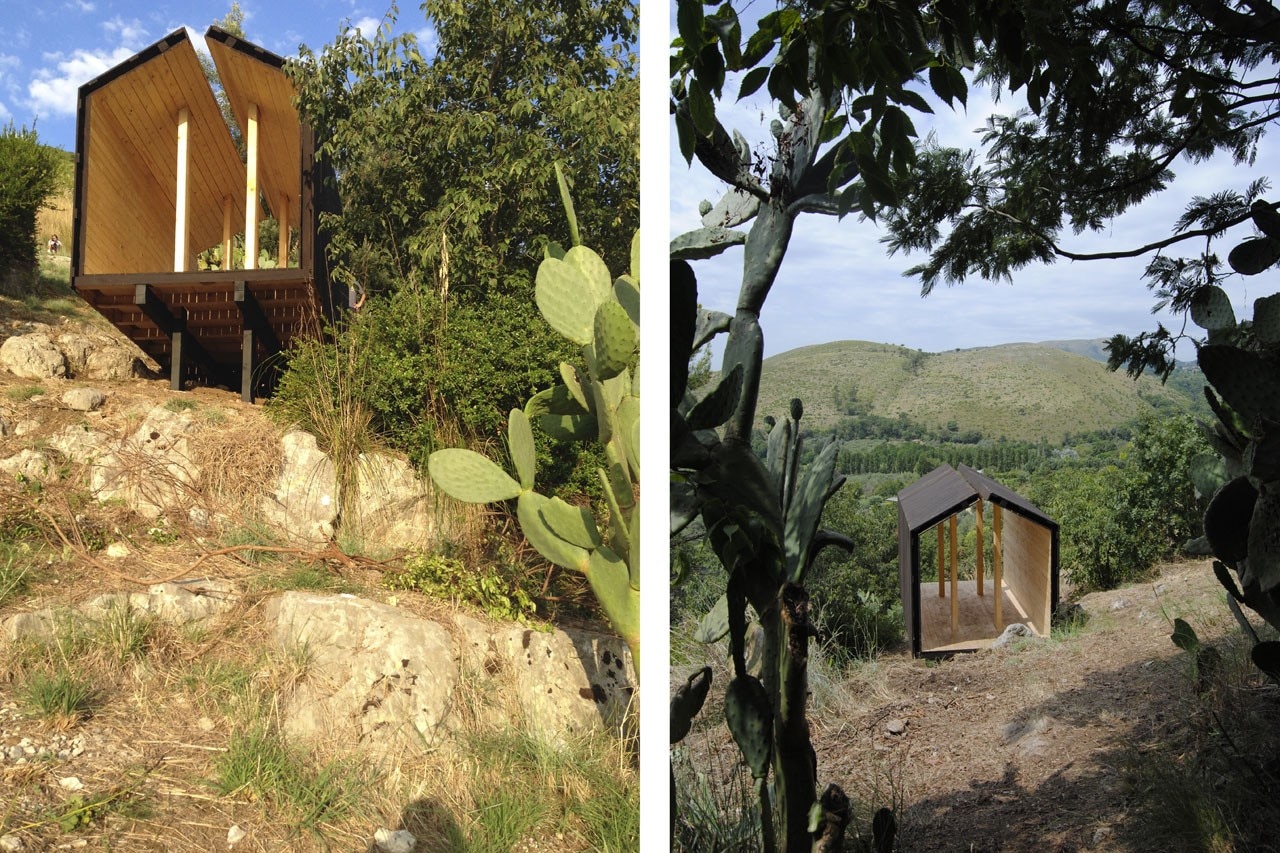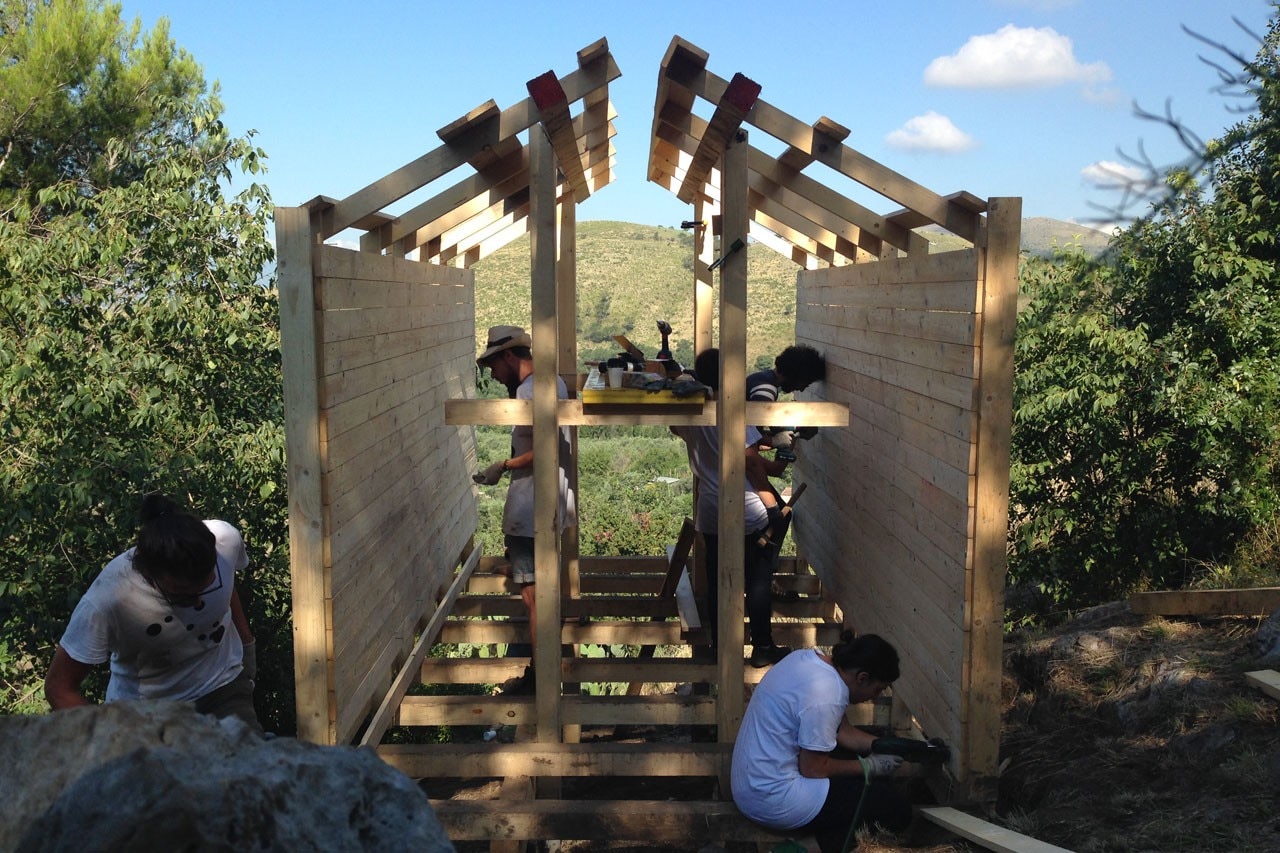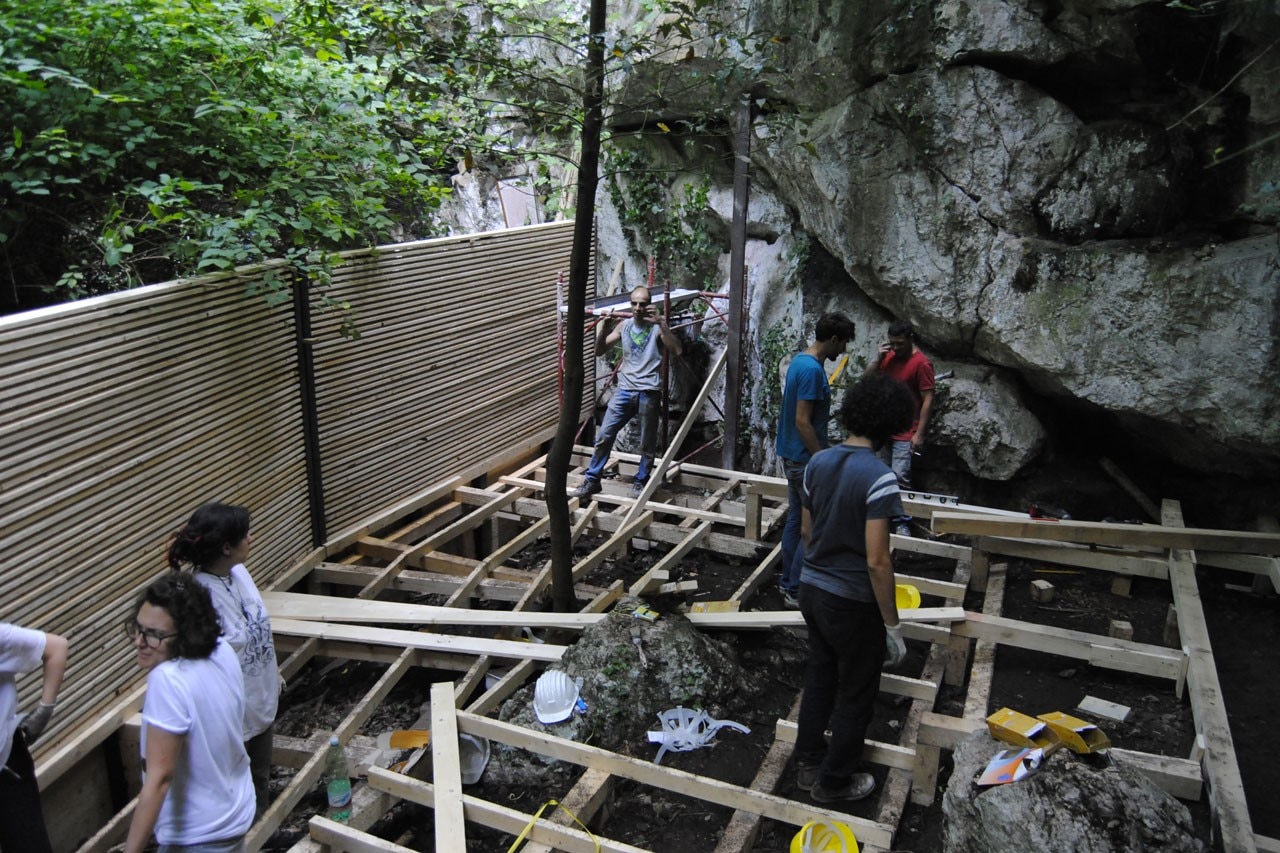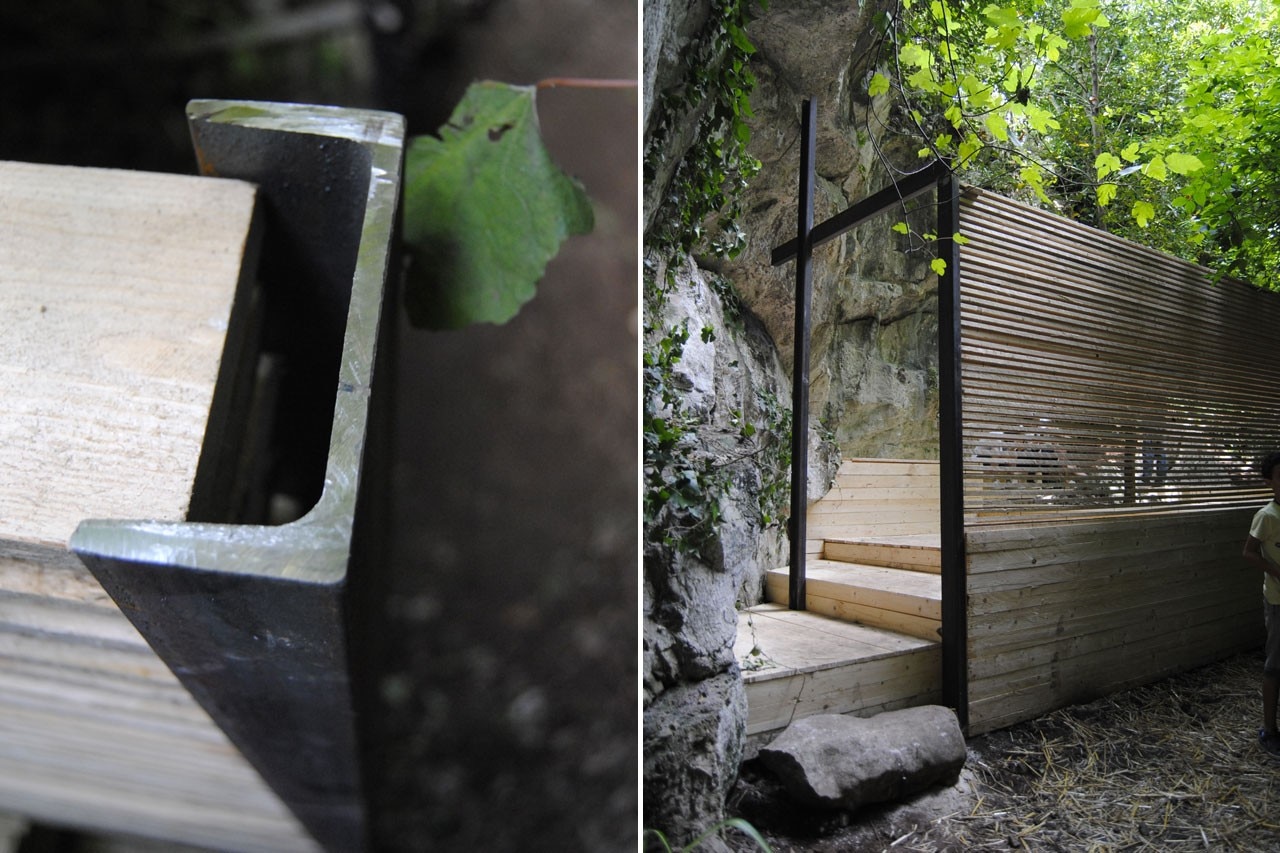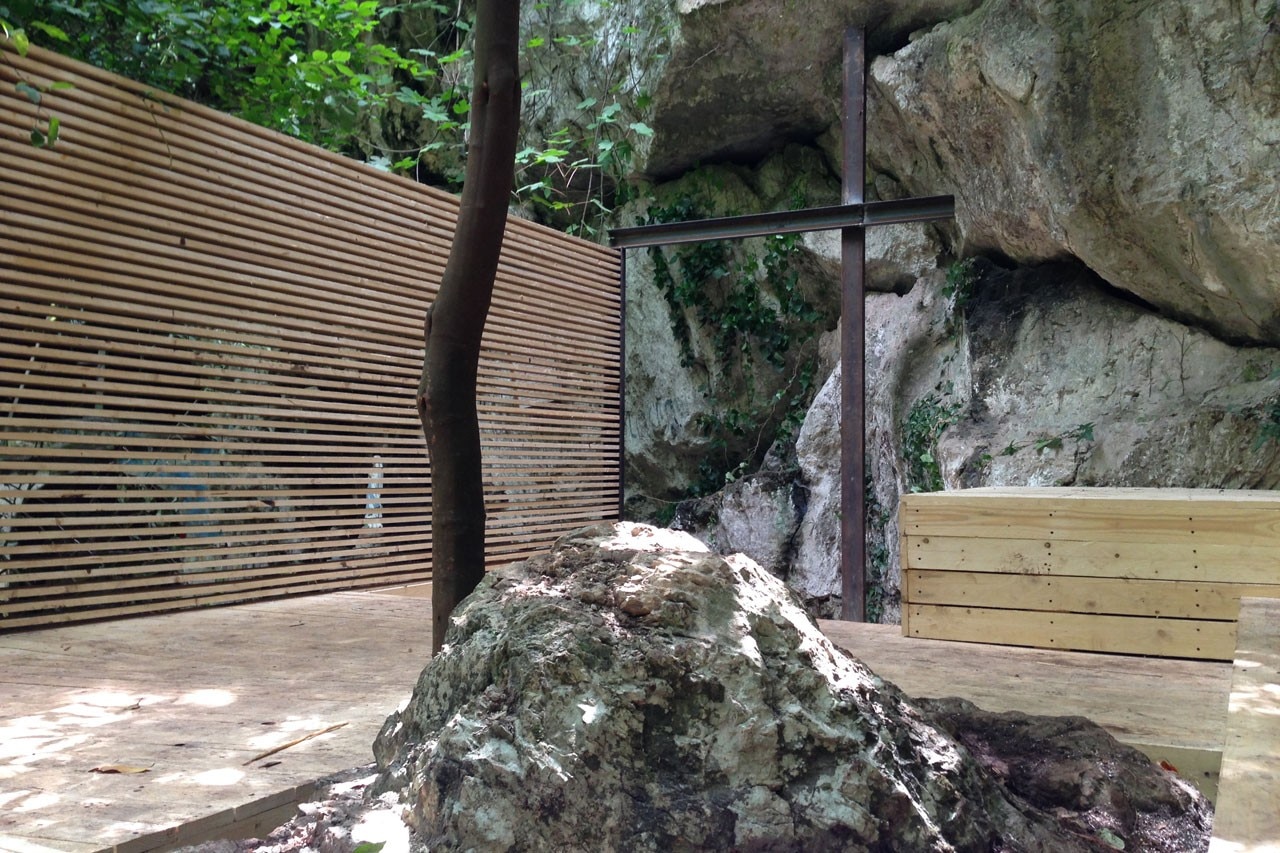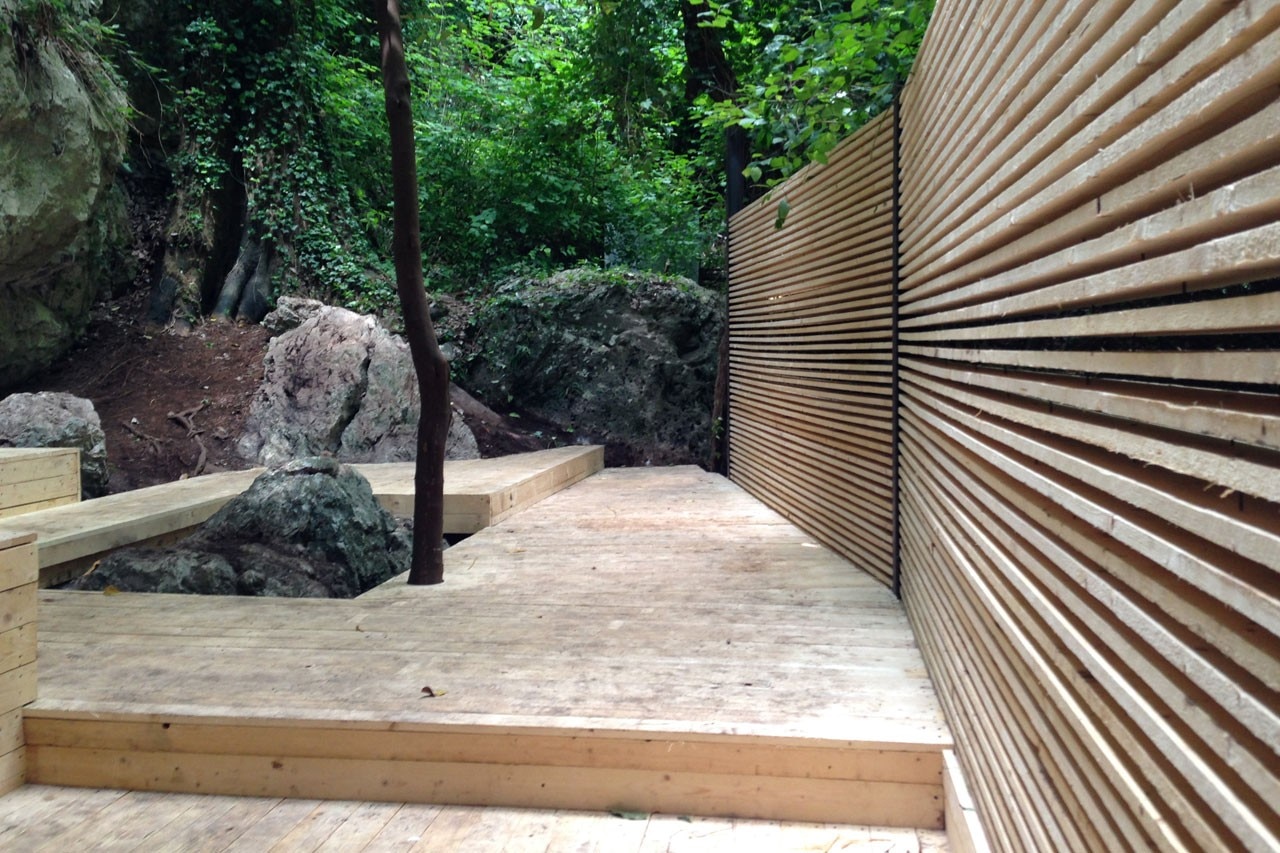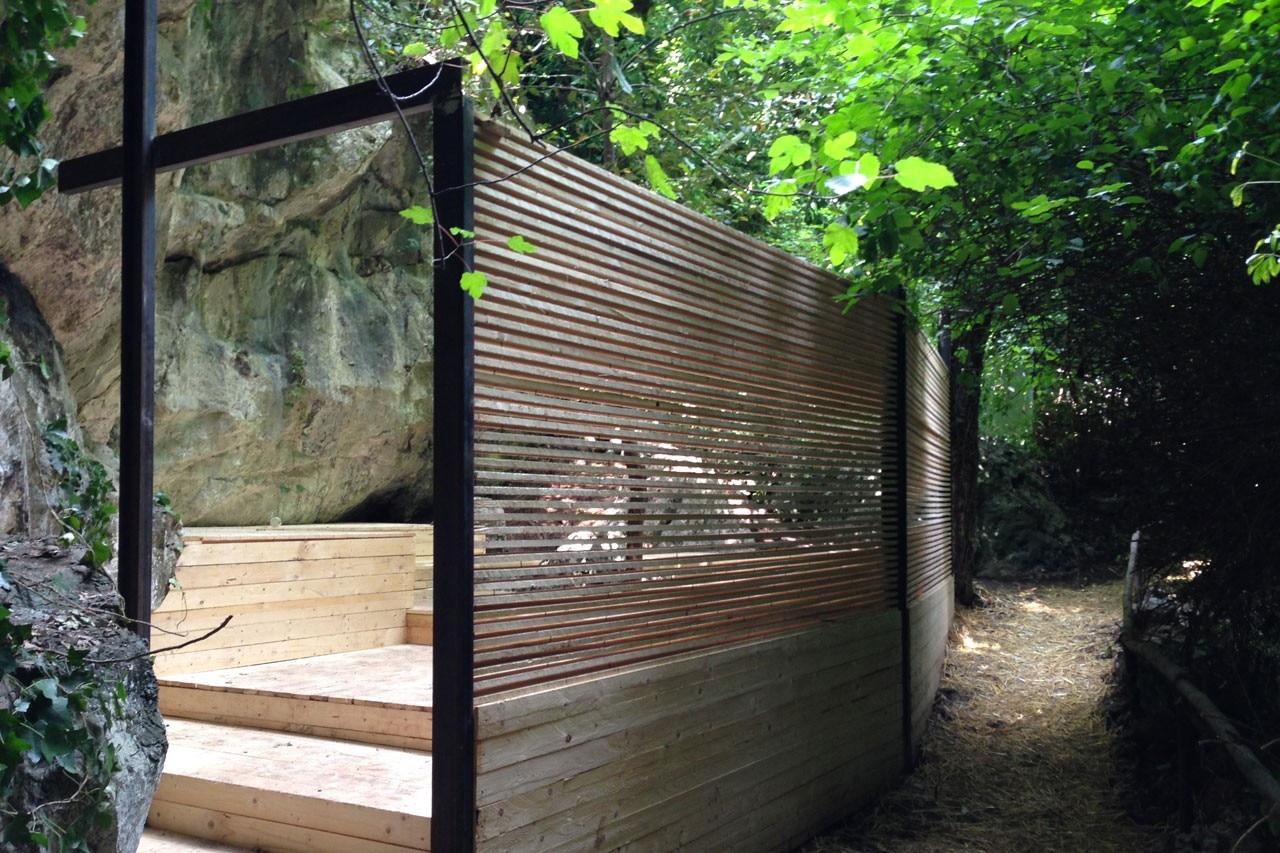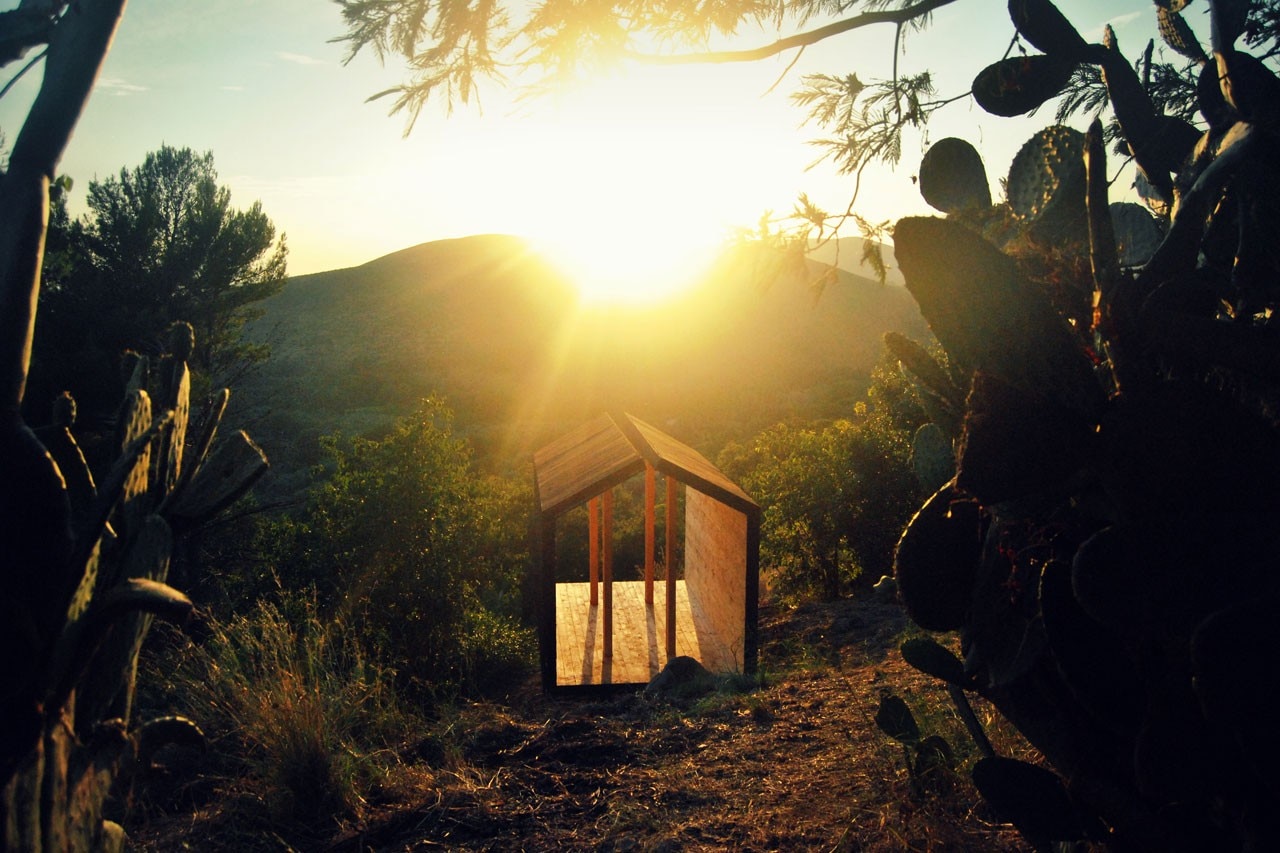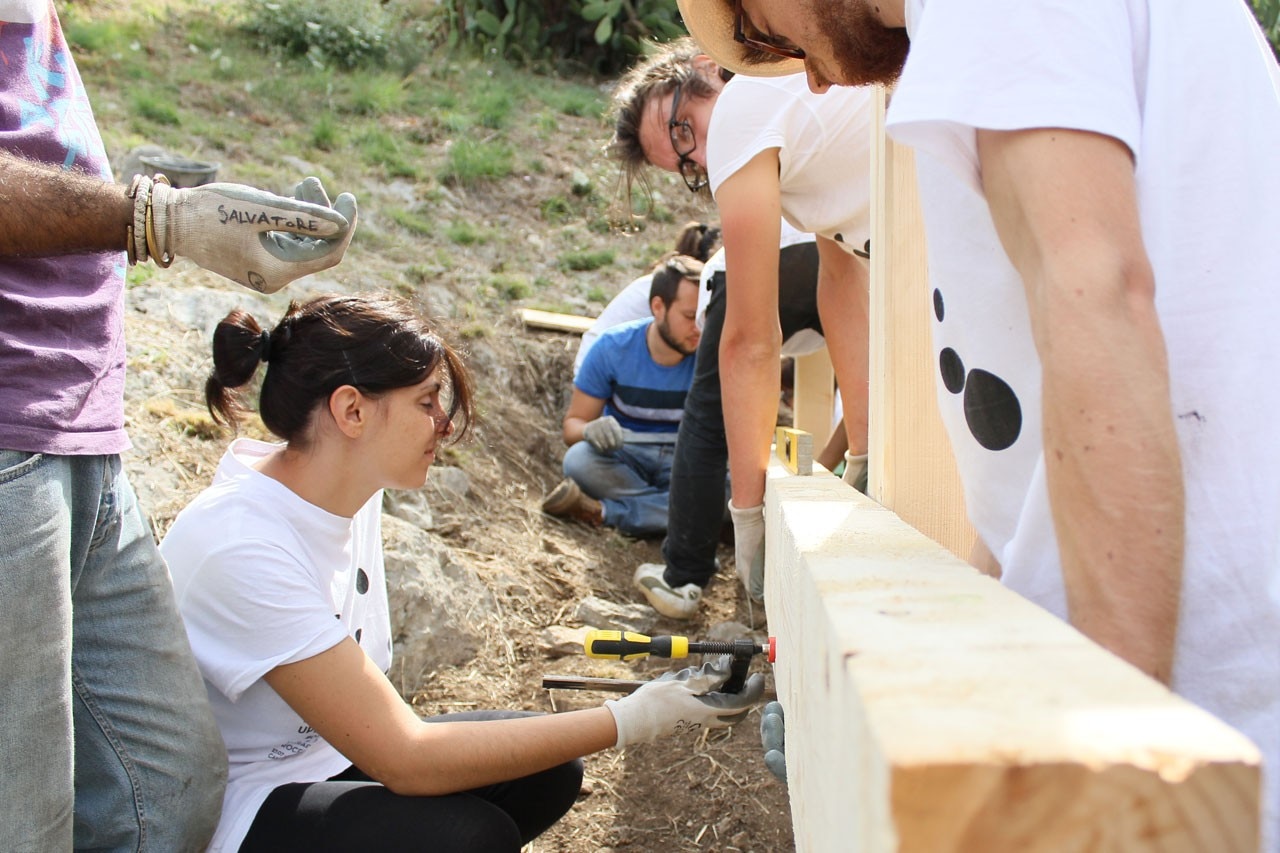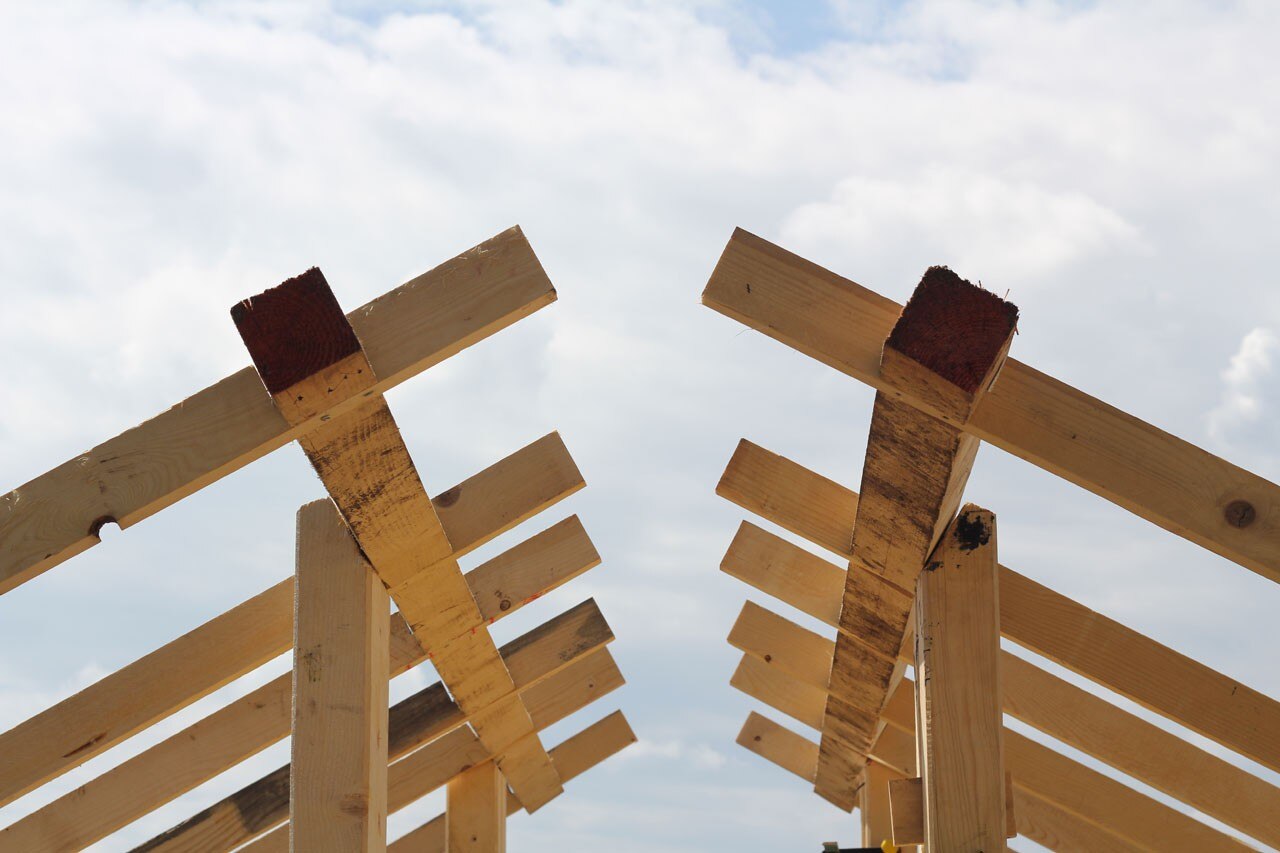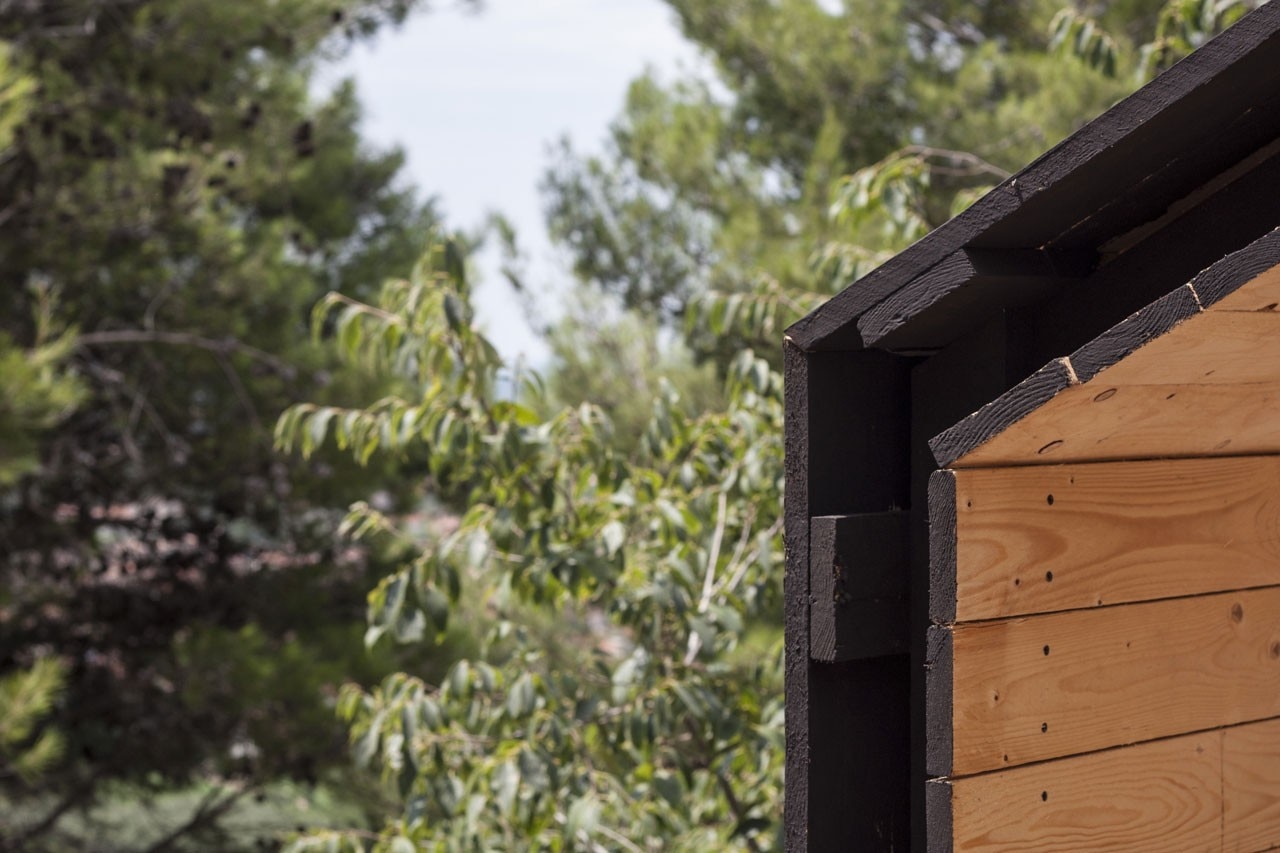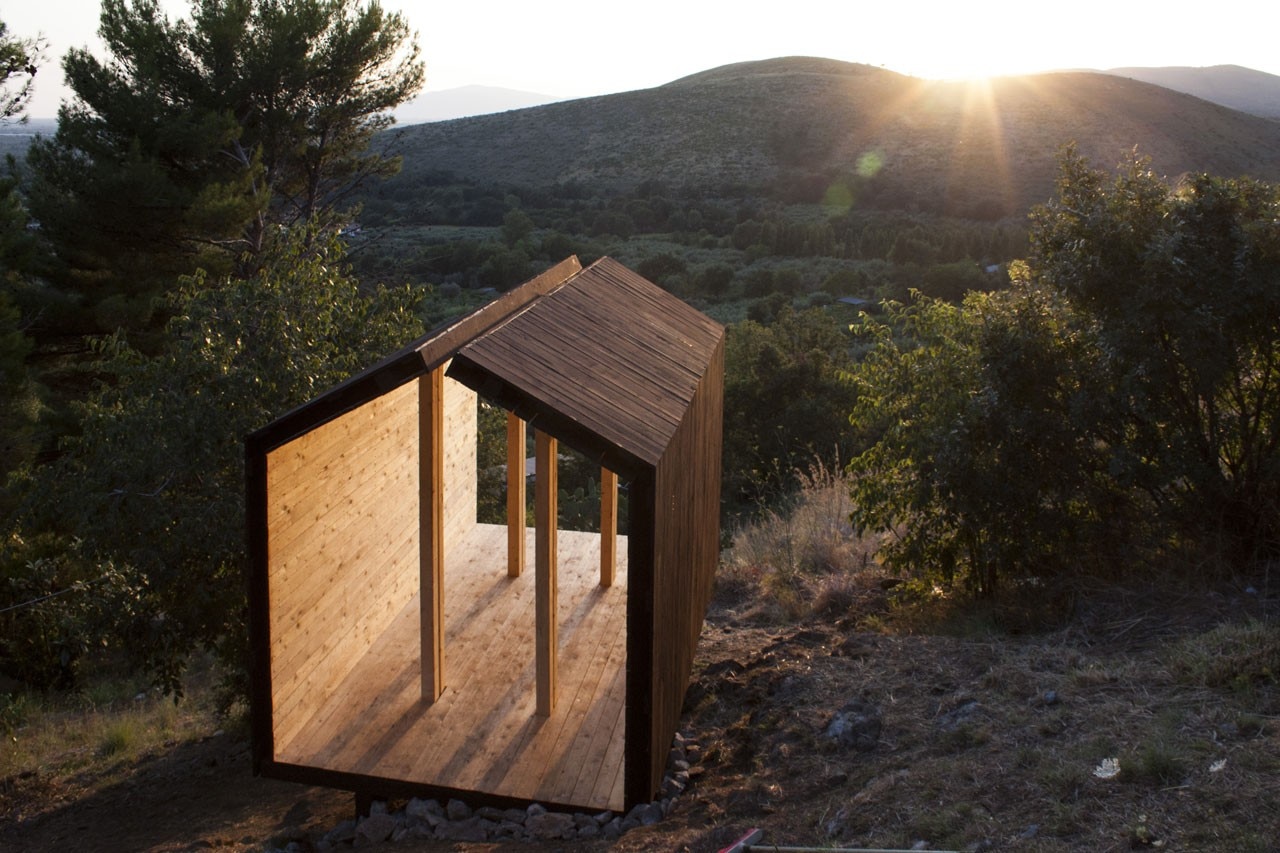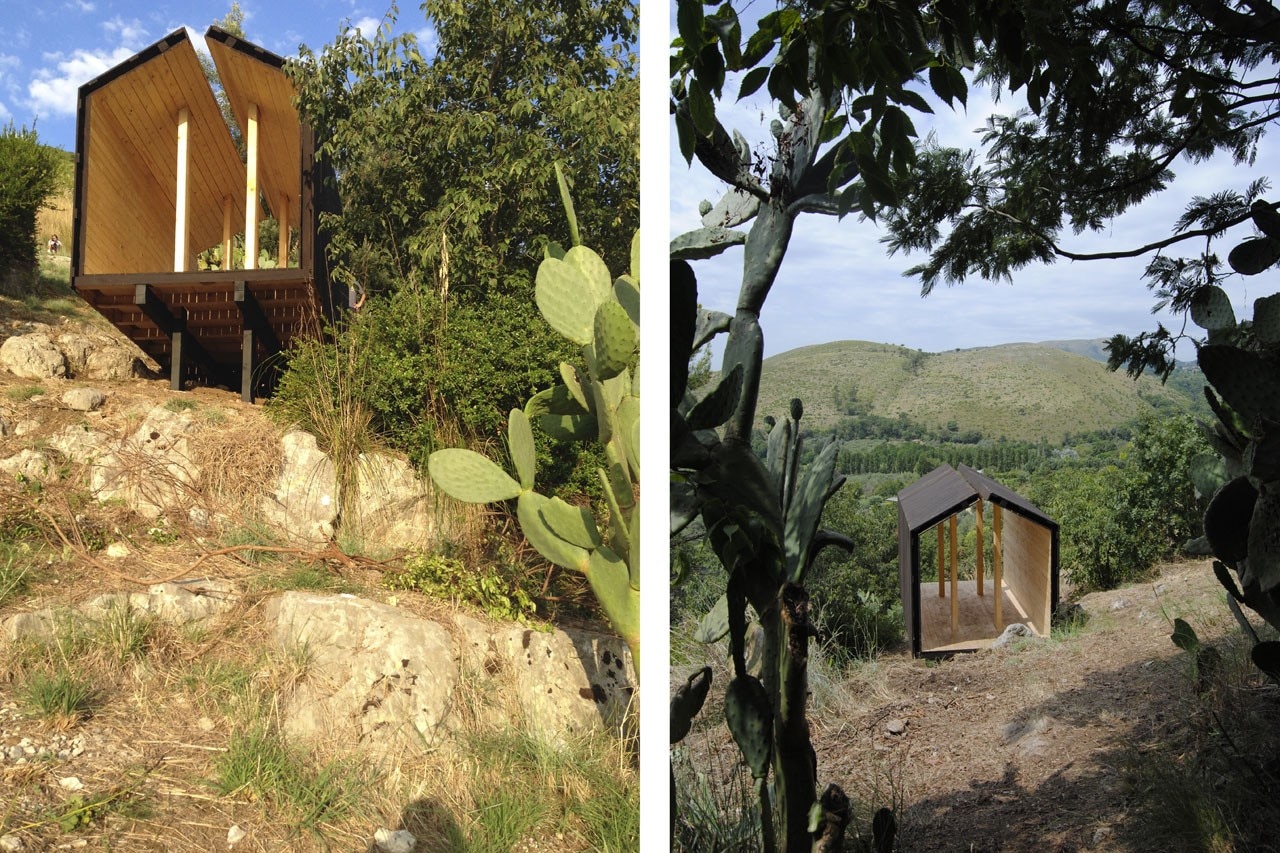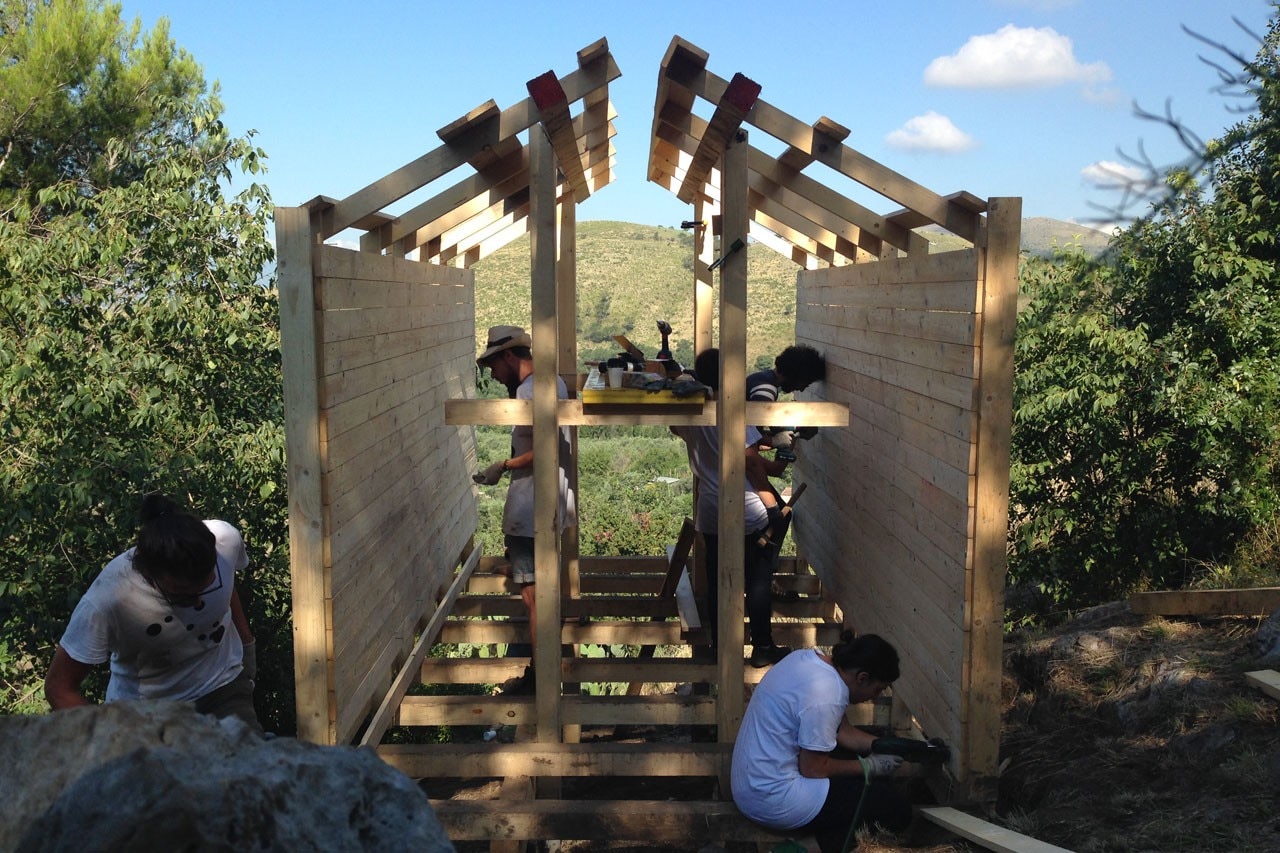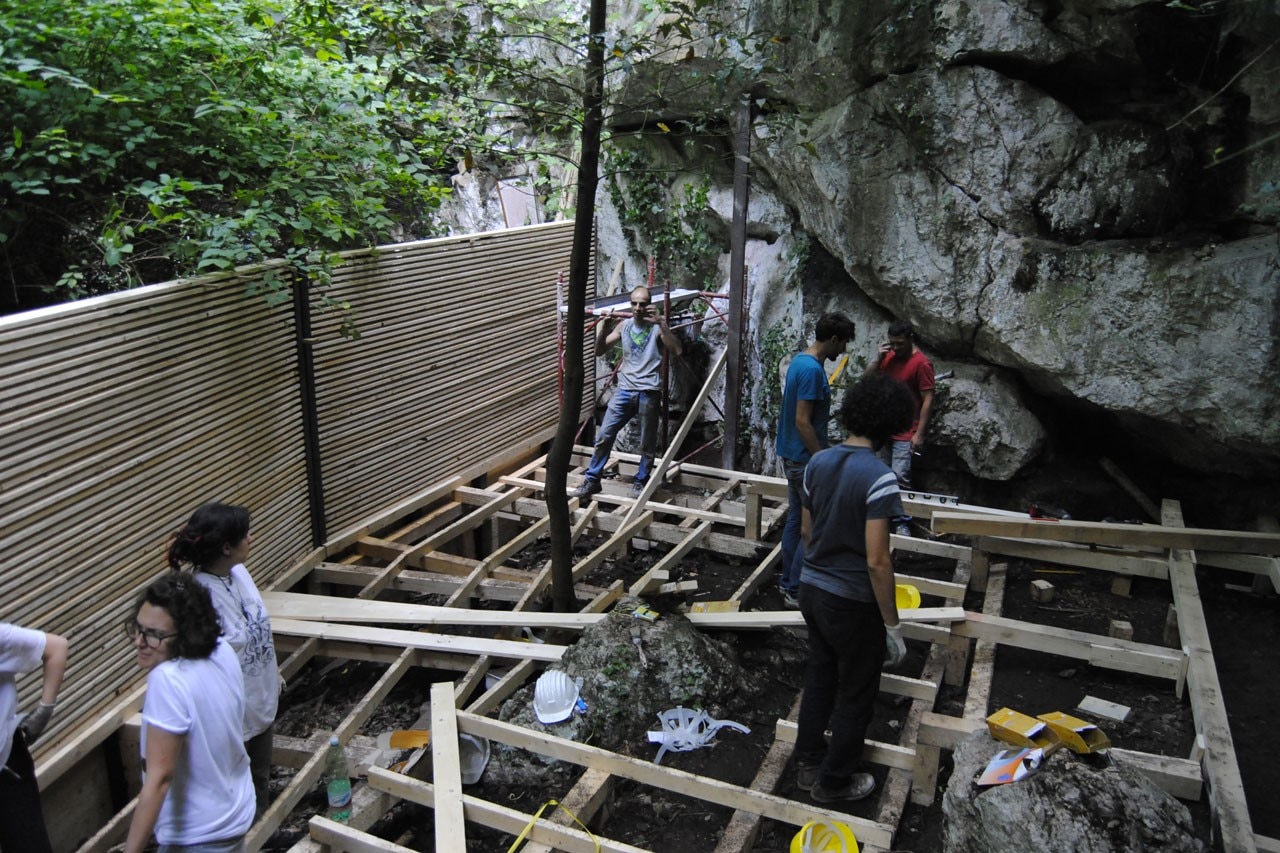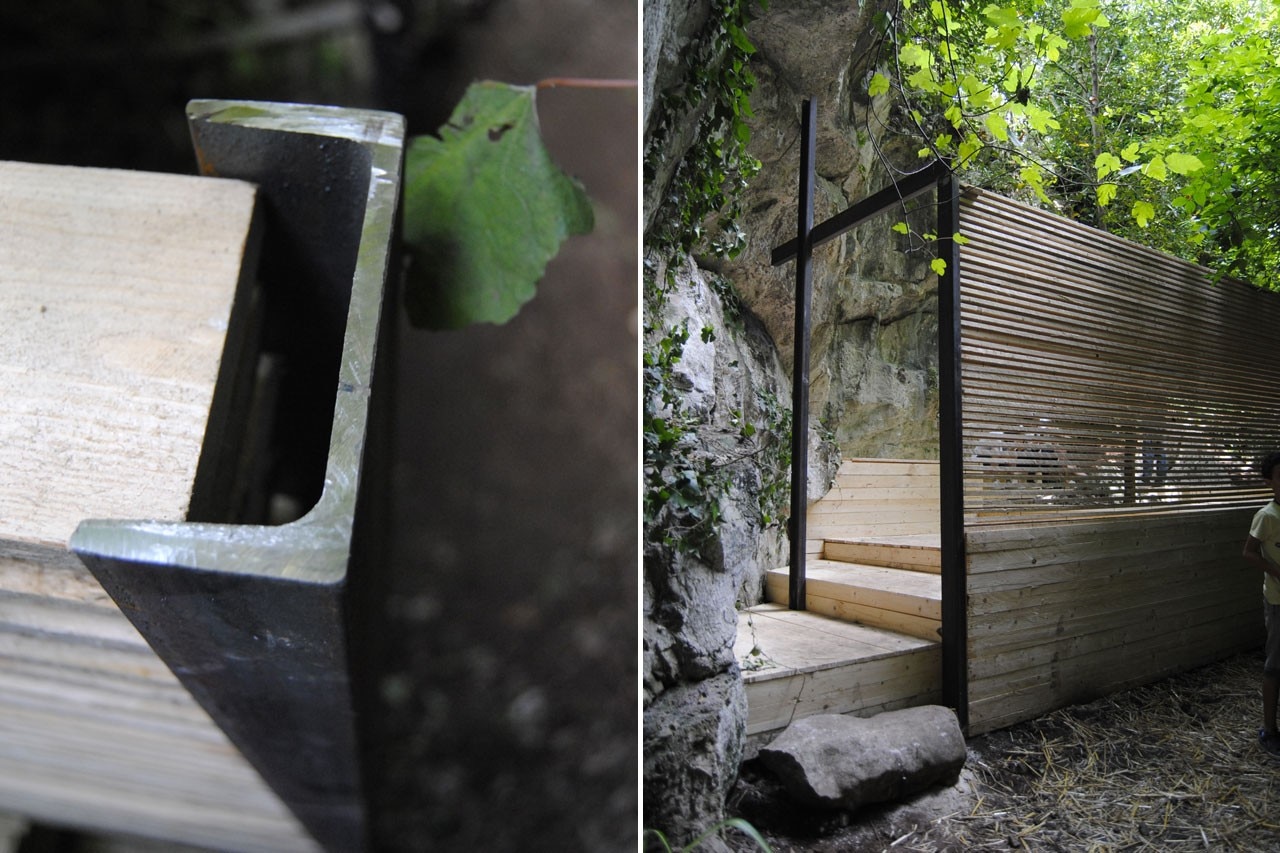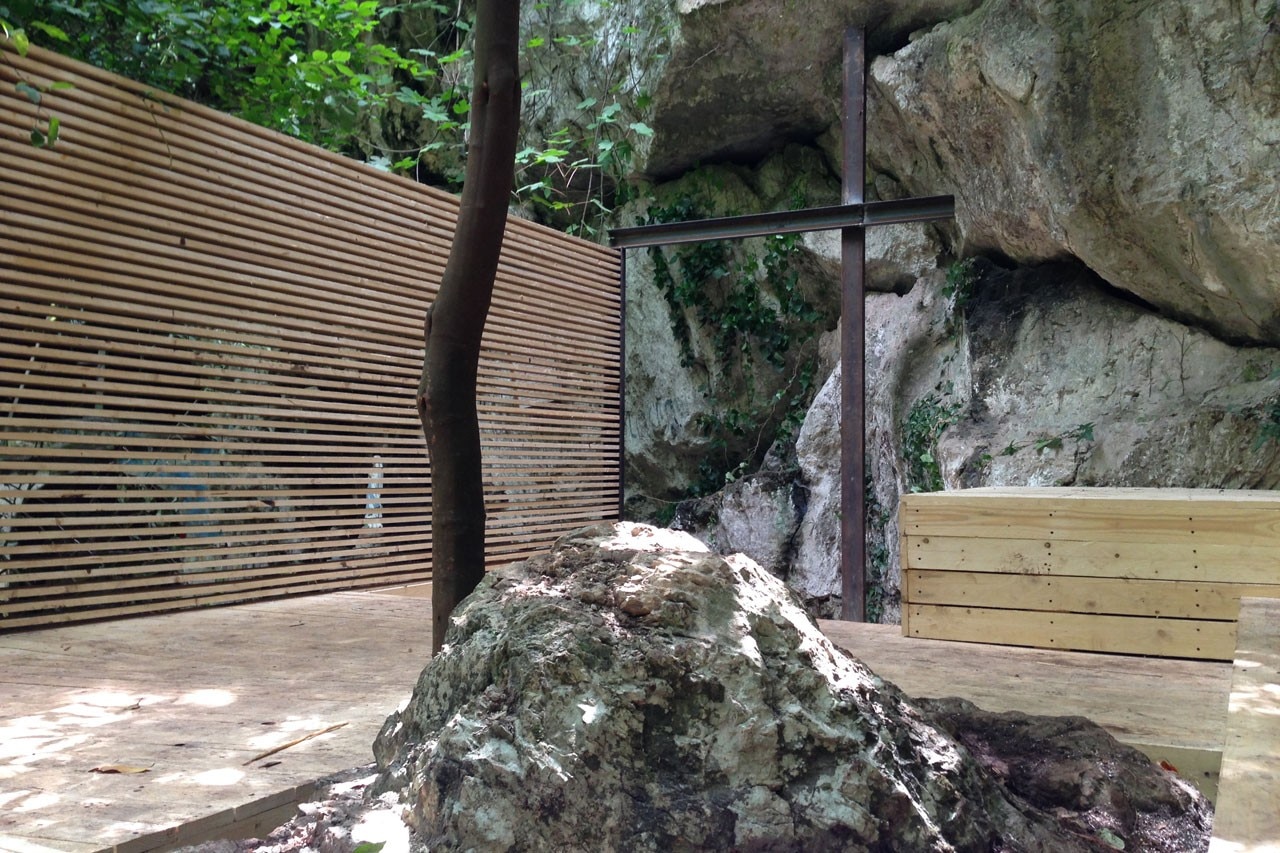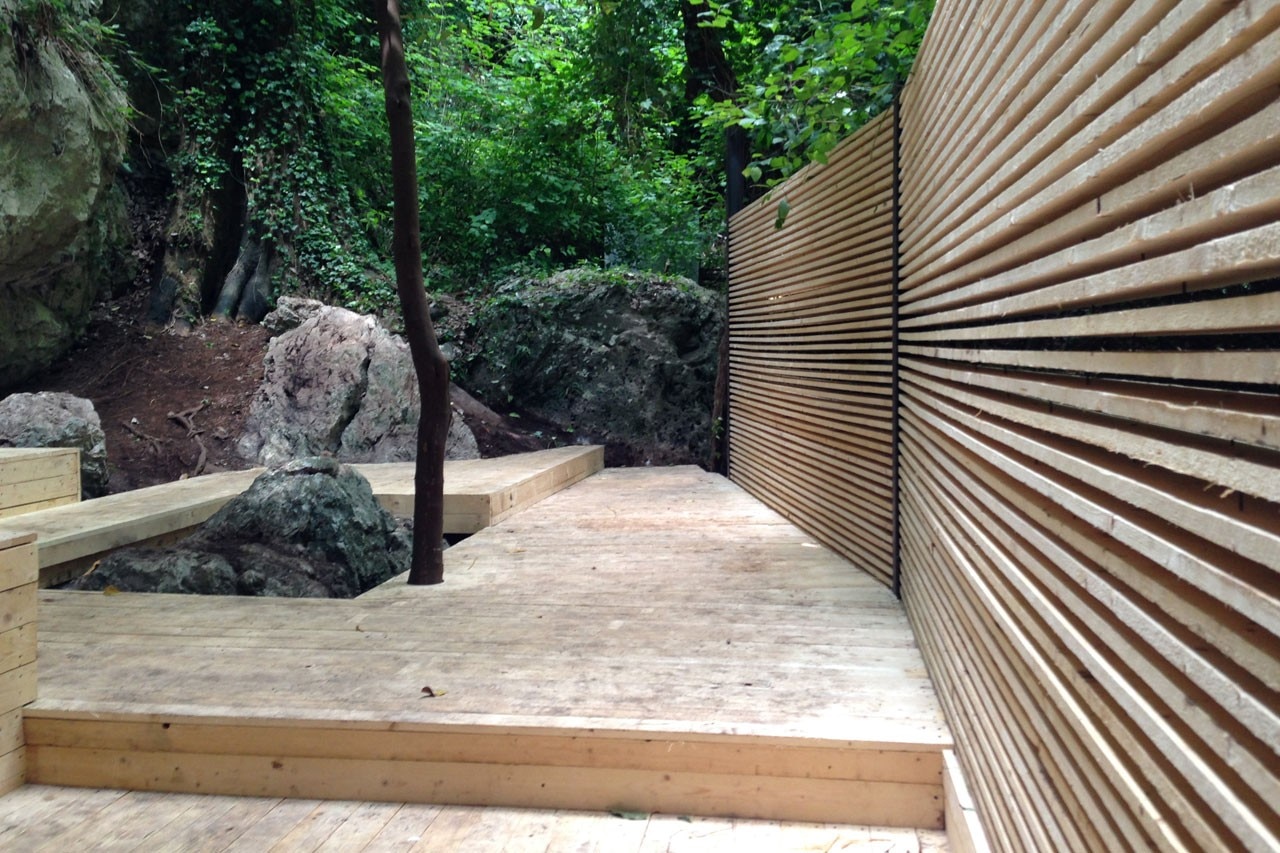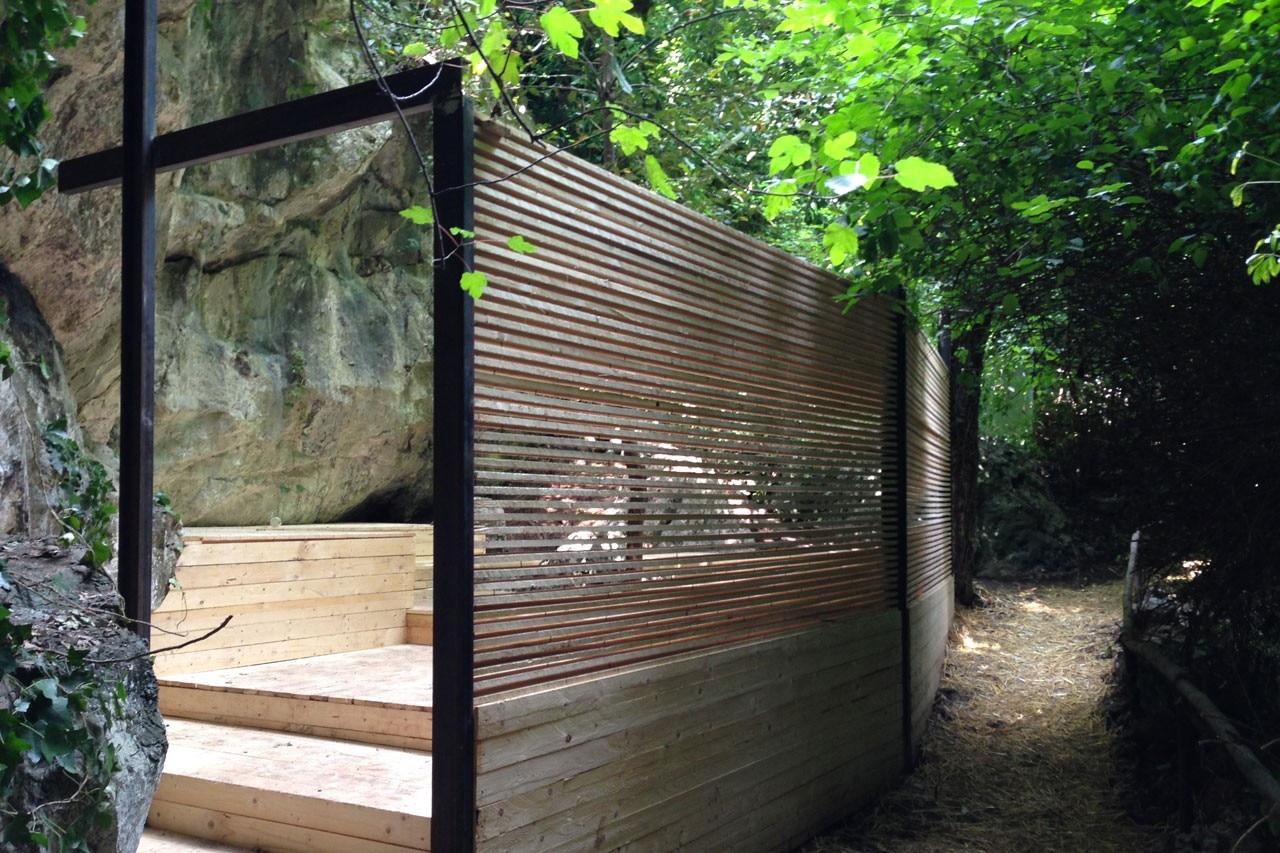 Update#04
Promoted by: Comune di Camigliano
Led by: sa.und.sa architetti
Participants: Giovanna Muzzi (tutor), Riccardo Tognin (tutor), Giuseppe Beatrice, Chiara Borghi, Giovanni Bouvet, Fabio Cappello, Antonia Capuano, Giusy Carfora, Alessio Coco, Alessia Elefante, Sara Iaccarino, Isabella Laura La Rocca, Francesca Paola Milione, Mariarosaria Perna, Ciro Priore, Elena Vingione, Giada Caterina Zerboni