Mayor de Blasio has declared a "total reset" for public housing in New York. At the same time, the decline of affordable housing options has become New Yorkers' greatest concern.
In the spring, the IPA launched the "Total Reset" series with a Roundtable exploring ambitious, achievable ideas for public and affordable housing in New York. This summer, IPA Fellows respond to the roundtable discussion with housing proposals that connect design, policy, and community engagement. Follow their progress through our public events, exhibition blog and announcements via Facebook and Twitter.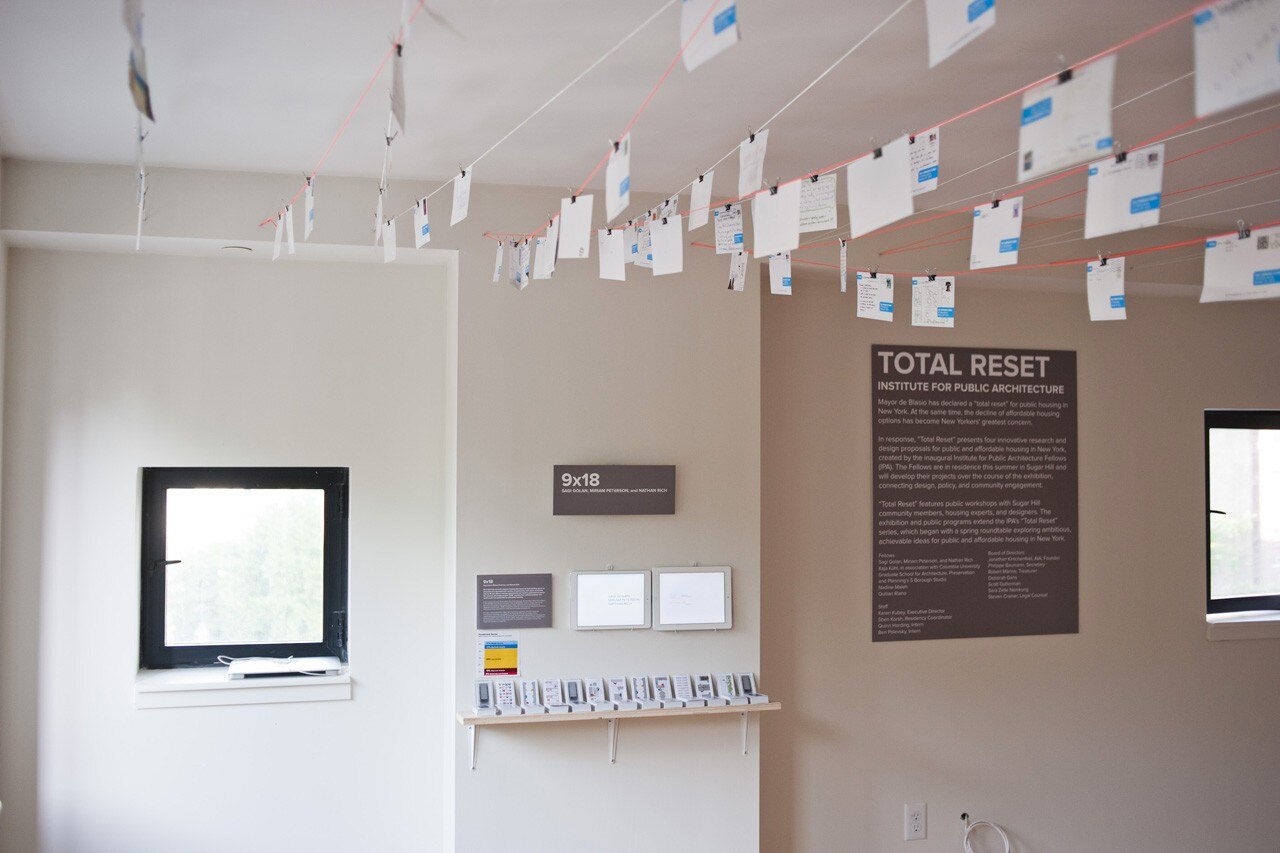 The residency and installation are located in Broadway Housing Communities' new affordable housing development in Sugar Hill, designed by architect David Adjaye. Fellows were nominated by top New York architects and housing experts and selected by a jury of Jonathan Kirschenfeld, Karen Kubey, Susanne Schindler, and Juliette Spertus.
Nadine Maleh presents Journal of a Houser: Holistic Neighborhoods: a "houser" explores the everyday stories behind the affordable housing she creates. Nadine Maleh brings together design, operations, finance, and neighborhood engagement to develop housing centered on human well-being.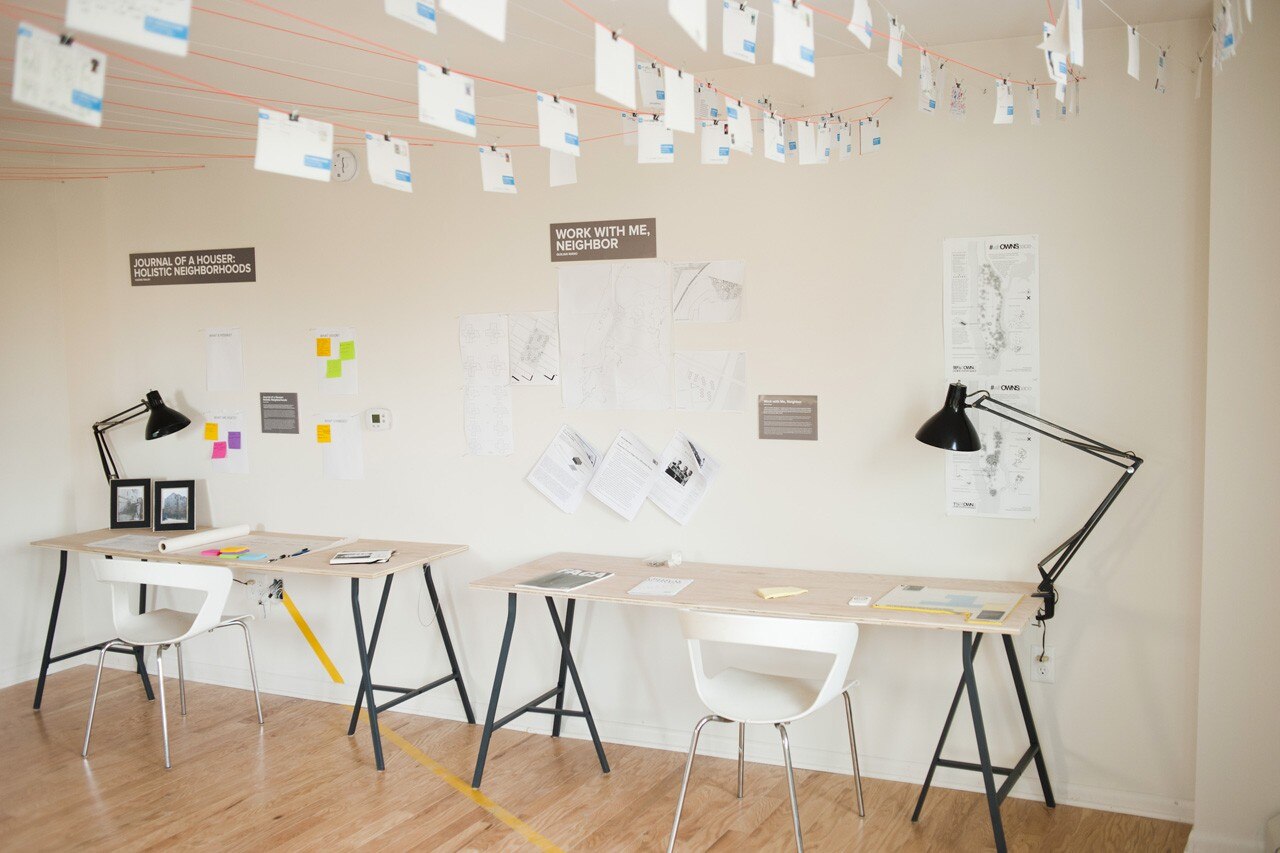 Sagi Golan, Miriam Peterson, and Nathan Rich's project is 9x18: New York City currently requires housing developers to build parking spaces in proportion to a development's number of apartments, each space measuring 3 by 5,5 meters (9x18 feet). Where existing requirements can result in underutilized spaces, the research and design project "9x18" explores how updated parking rules could create new potentials for affordable housing.
Kaja Kuhl/5 Borough Studio's New York is My Home is an exhibition of "Postcards from Home," sent by New Yorkers, that documents what we value about our houses, our blocks, our neighborhoods, and the city we live in.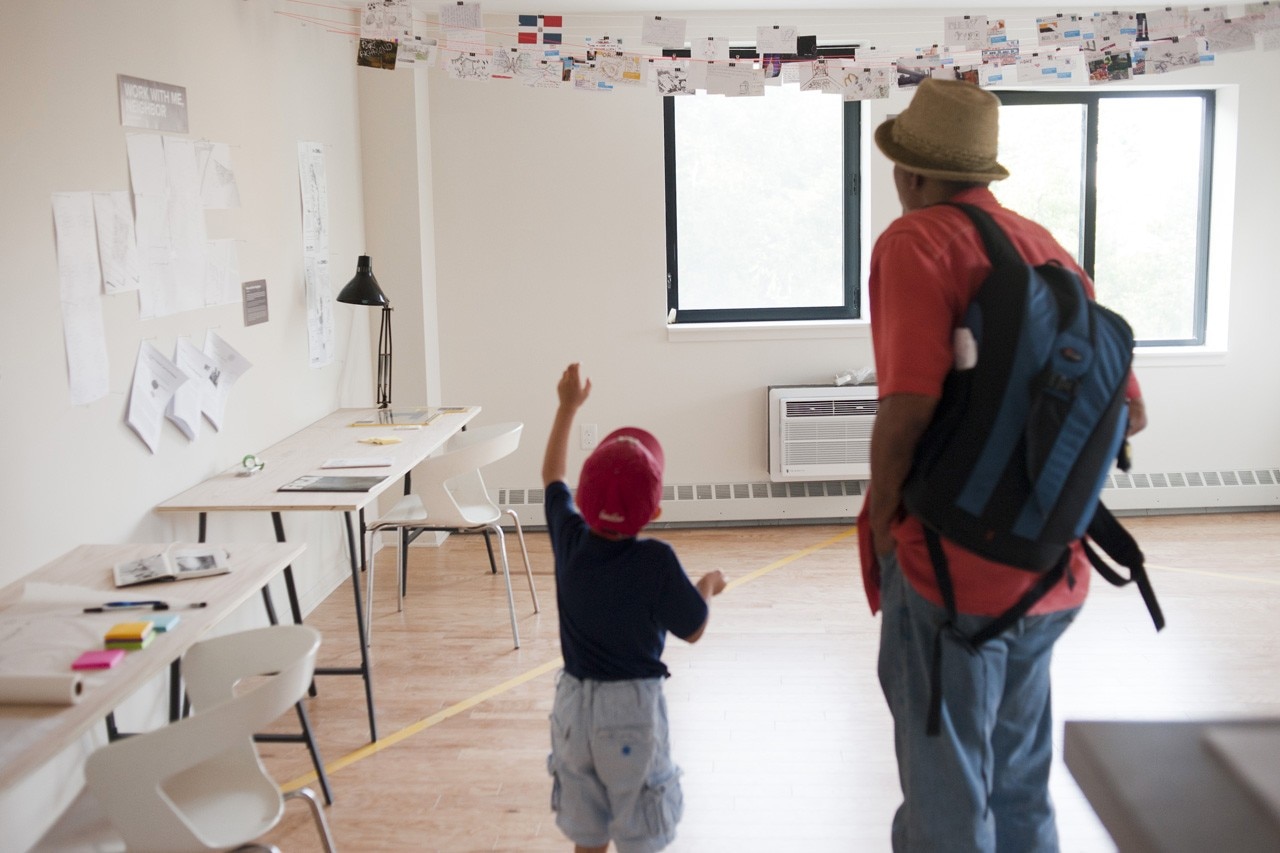 ShareWhat?! by Quilian Riano is a collaborative research/design project that looks at the housing spaces and services we are willing and/or wanting to share with others. What happens once individuals leave their units and come together to share amenities? How do these practices affect architectural and urban design? The research will look at the Historical Context of sharing in New York City, Current Practices of Housing Collectives, Cooperative and Tenant Union structures around New York City.

until August 10, 2014
Total Reset
The Sugar Hill Project
155th Street and St. Nicholas Avenue, SE Corner, 3rd Floor