Henk is a simple table lamp designed by Jos Blom, partner at FLATarchitects.
The body of Henk consists of two birch ply parts that slot together to form a tripod. A rounded elastic cord connects two translucent shells to this tripod. Through these diffusing shells Henk gives a soft and comfortable light.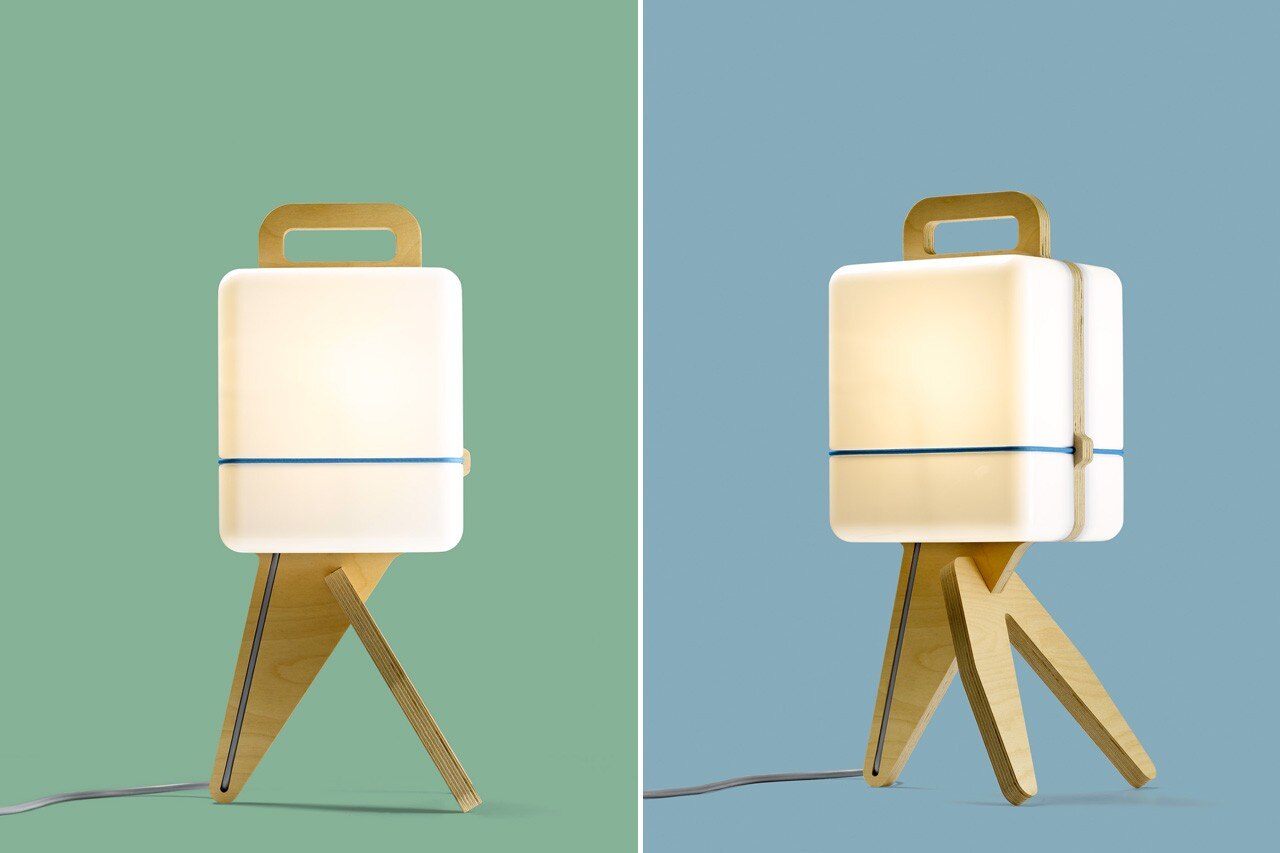 The CNC milled body is fully prepared for the lamps assembly. Cord and socket have simply been clamped into their cut-outs. Because of Henks low tech assembly replacing a bulb is an easy job. Henk has a big handle on top to make it easy to move it around.