Danese has recently presented Fast, a versatile and comprehensive furnishing system designed by Francis Chablot, composed of a few basic components, which can be arranged in diverse ways. The user can thus realize useful seats, bookshelves and other panels according to need. The main element that allows simple assembly processes is a belt, which goes through a series of lateral loops, keeping the system gripped in its position.

The four interactive components are:
-A belt in polyester, generally used for load anchorages, provided with a reversible blocking device
-Wooden profiles of different heights, which are used as legs and studs, with a precise section to generate the right tension of the belts through the metallic loops of the tops.
-Metal tops of different dimensions provided with proper seats into which the wooden profiles lock contributing, with the belt system, to the overall sturdiness of the structure.
-Metal tops of different dimensions, pierced so that lateral studs and loops can be inserted. The belt stretched tight supports and holds in place the shelf at required heights.

As per the height between shelves, there are no predetermined locking positions. The shelves can slide freely and different distances between shelves can be decided according to need. Fast's versatility allows to realize shelves, seats, tables and other surfaces, which can be self-standing or linked through shared legs. Starting from basic combinations, it is possible to achieve more complex solutions too, even desk systems or very useful wall structures, bookcases or microenvironments.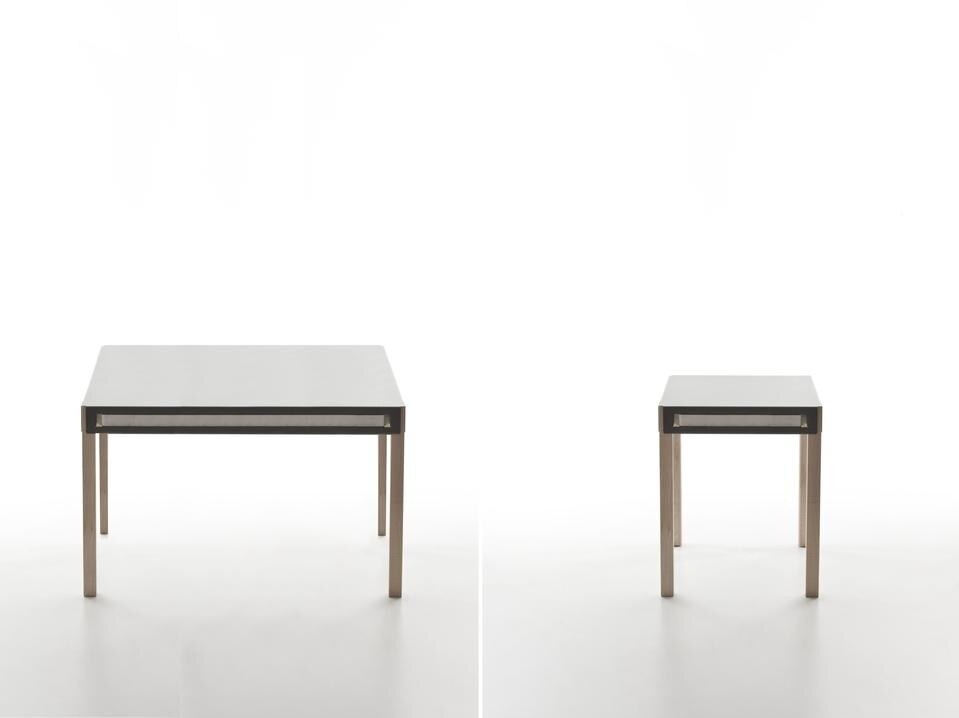 Blending harmony and functionality, meets the simplest as well as the most demanding needs. As an open, easy to adjust system, this exceedingly sturdy structure can hold a lot of items reliably and permits the user to express all his creativity. Size and height diversification and different possible combinations enable functionality, flexibility and playfulness.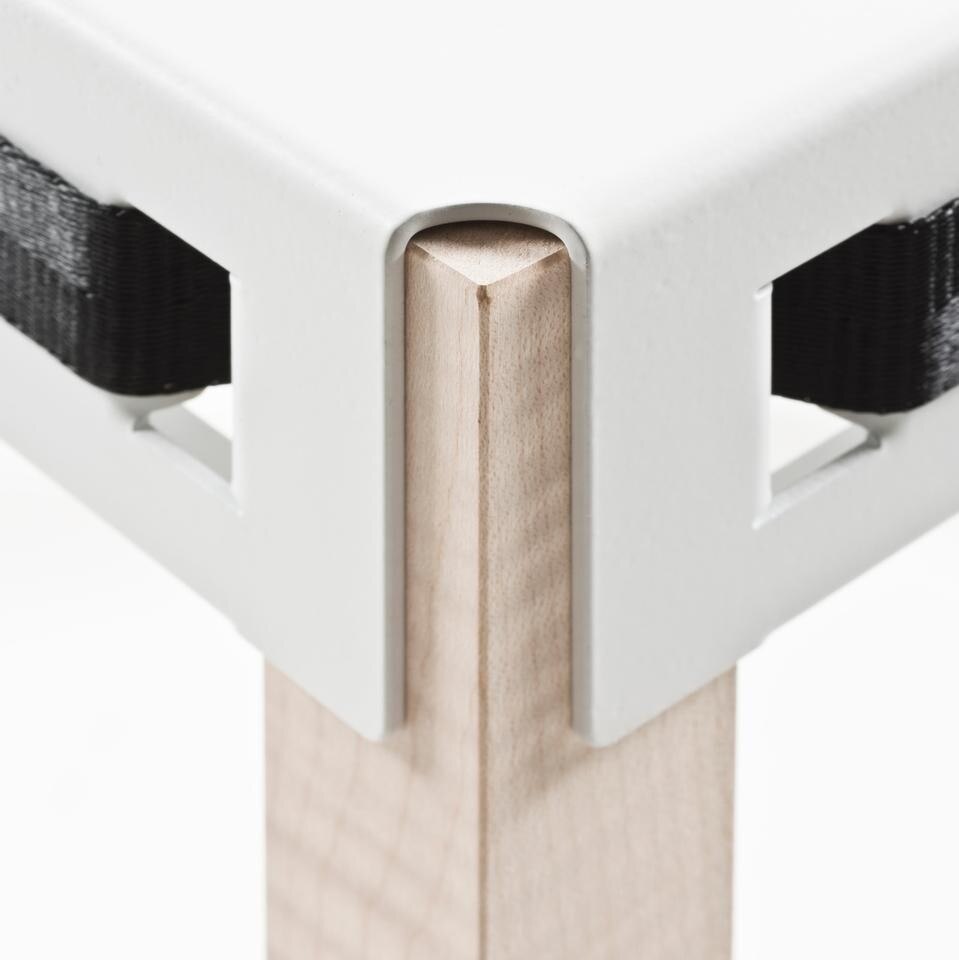 The belt is a distinctive element that characterizes the product. The color can actually vary in its hues of ranging from neutral (similar to that of the shelf) to brighter, exalting the intrinsic and formal features of the products. The choice of the materials is affected by functional and manufacturing requirements. The metal shelves guarantee durability. They are of different dimensions and can be combined in many different ways thanks to lateral flaps. Finally, the wooden legs facilitate the sliding preventing scratches.

The project, carried out with respect for ecological concern, is emblematic of Danese's eco-sustainable green approach. Simple components obtained from basic manufacturing processes make it possible to provide responses for a multiplicity and plurality of requirements while the quality of the materials ensures durability.

The system can be easily dismantled and components can be added or substituted according to mood.