Due to proximity to the Sri Dalada Maligawa (The Temple of the Scared Tooth Relic), the client and architect were keen to ensure the design of The Radh reflected the cultural and historical features of Kandy. The city of Kandy faces restrictions in terms of space due to natural barriers, and these constraints were inherent to the land obtained for the property as well. An added challenge was that an existing building needed to be incorporated into the design.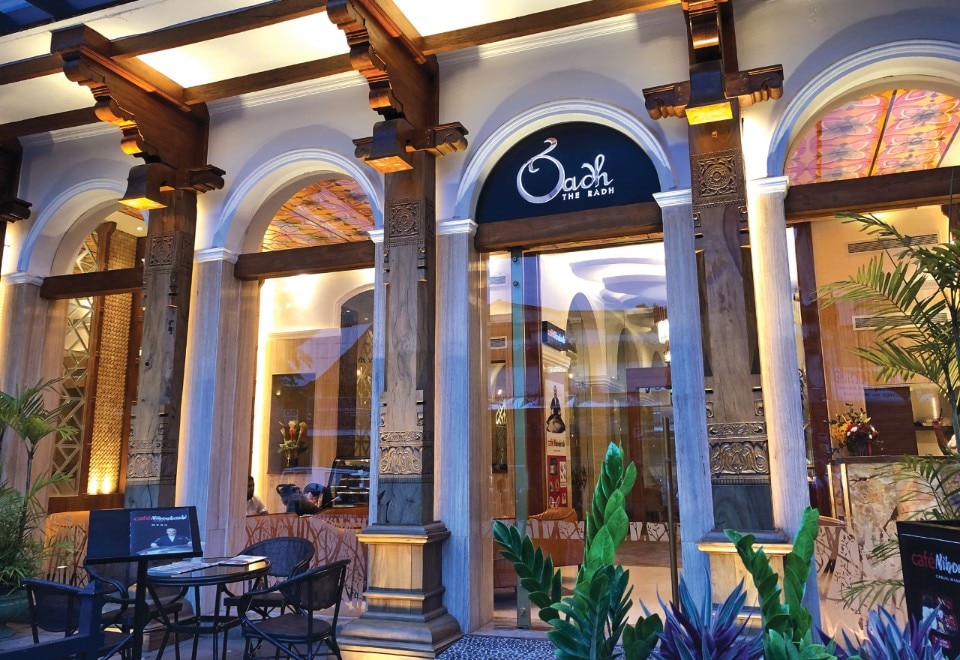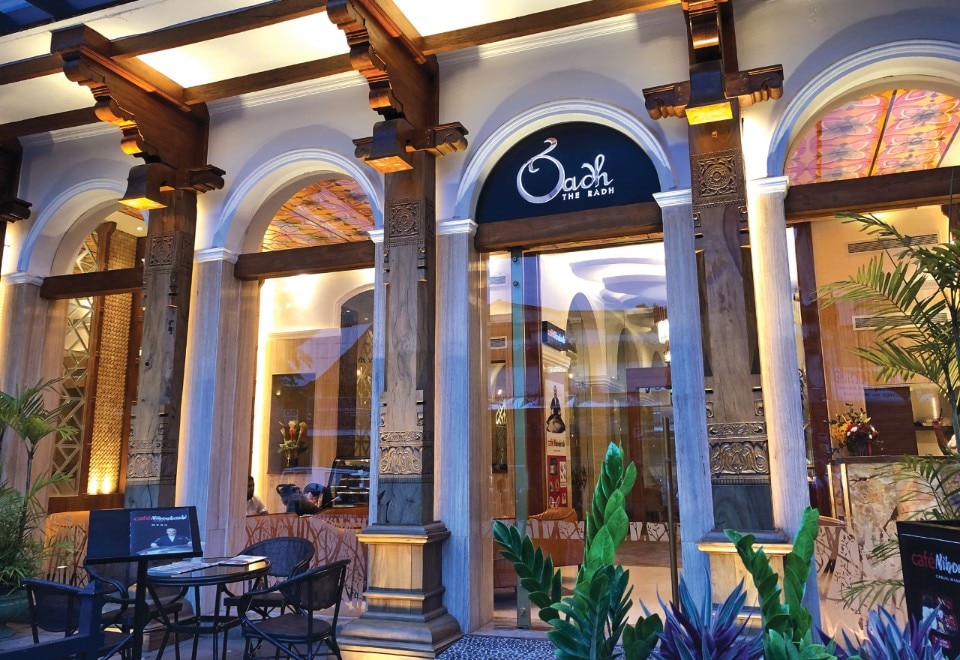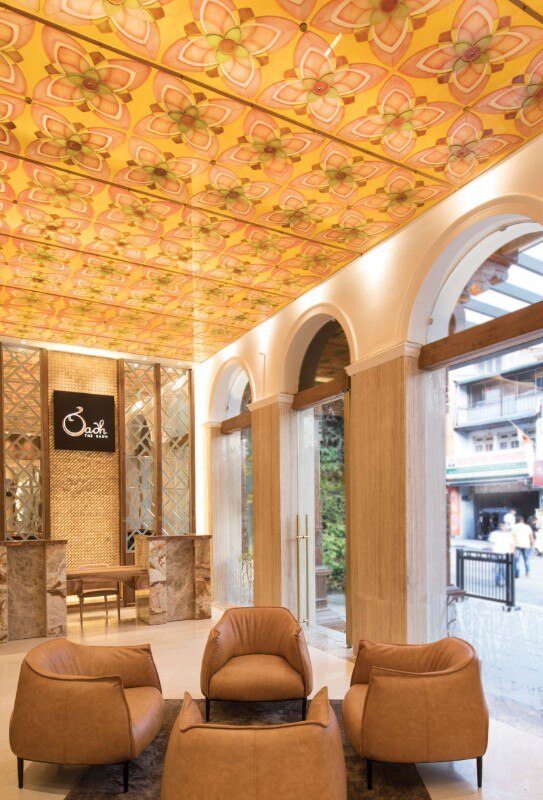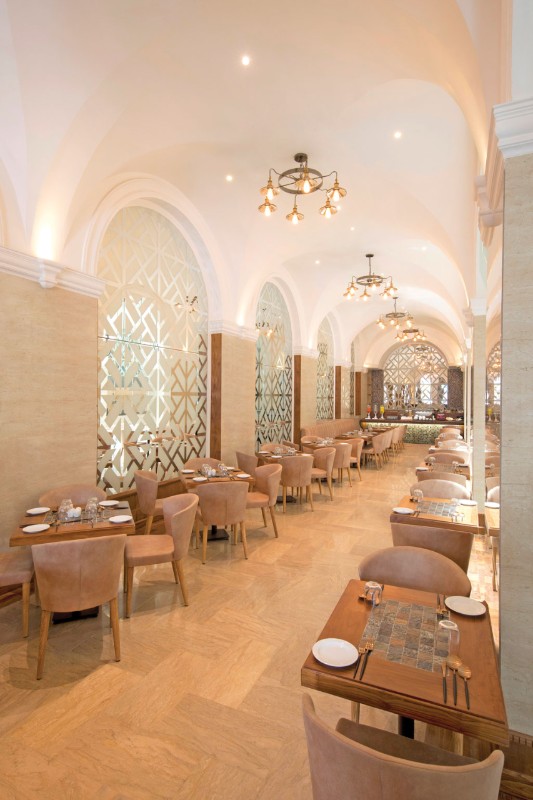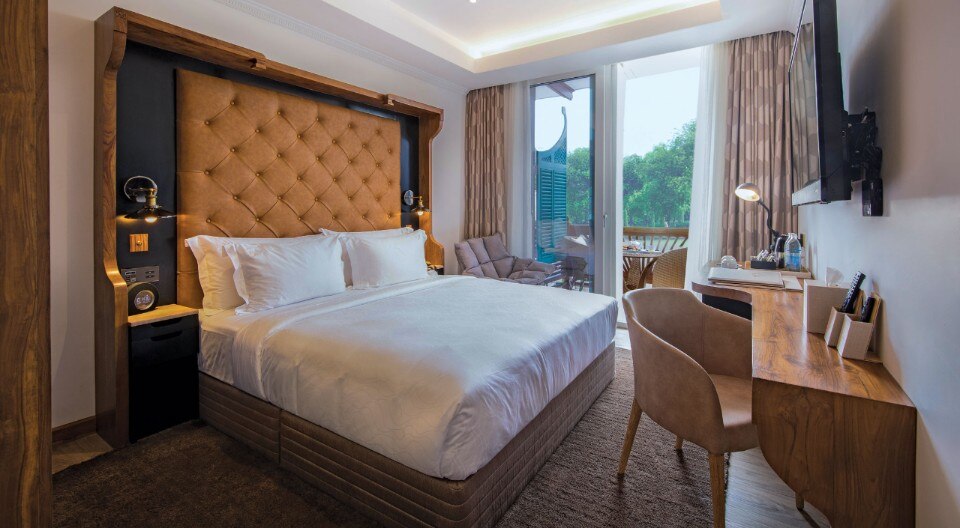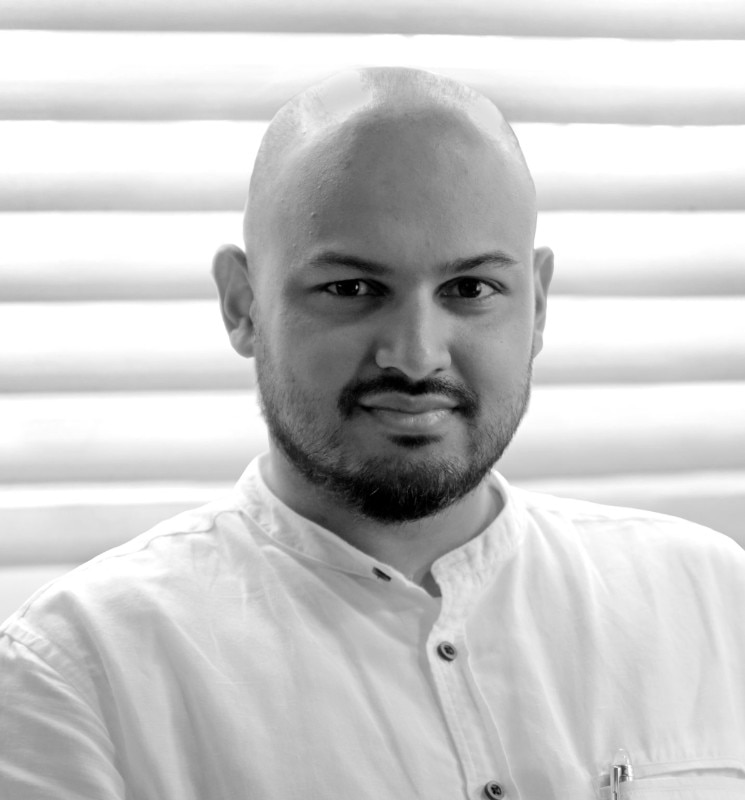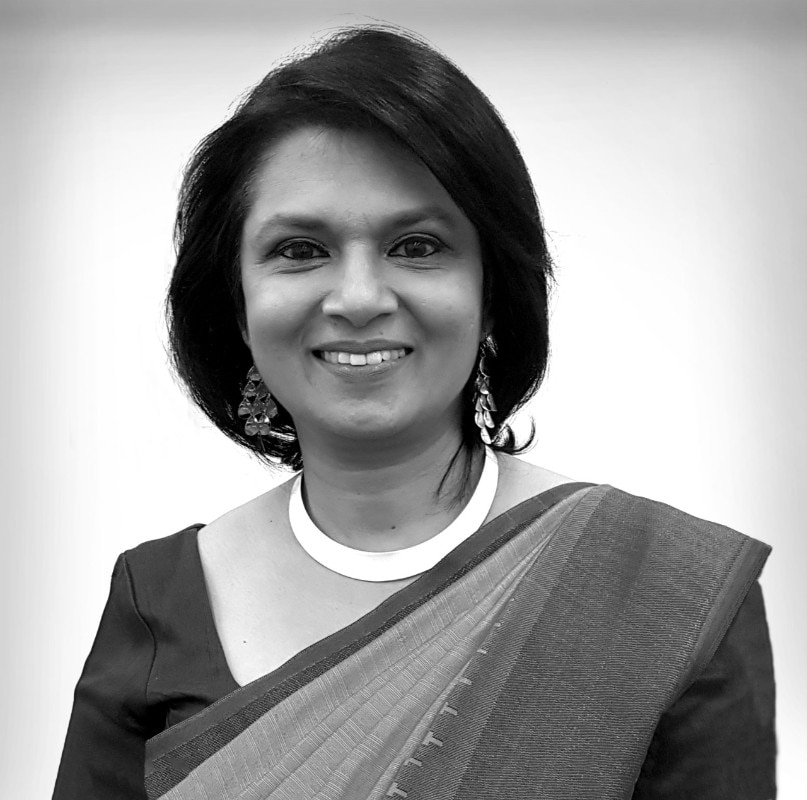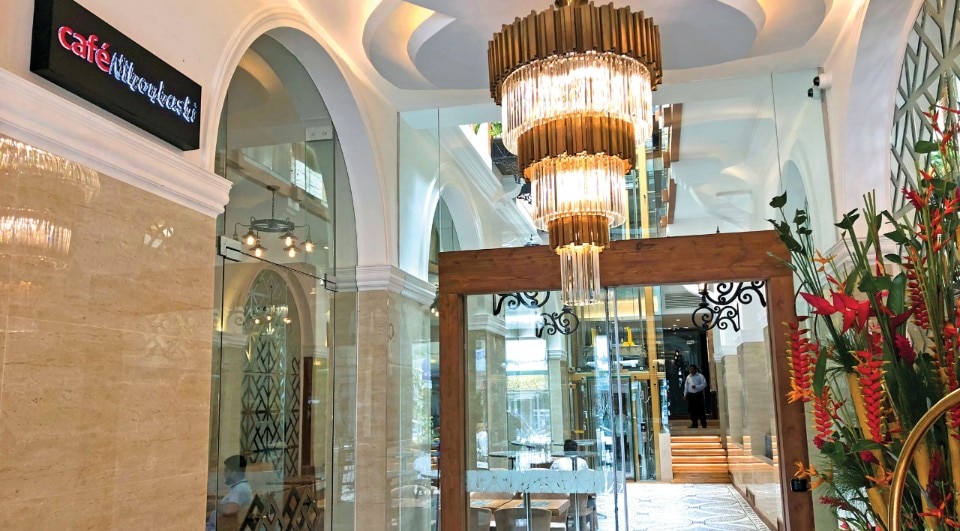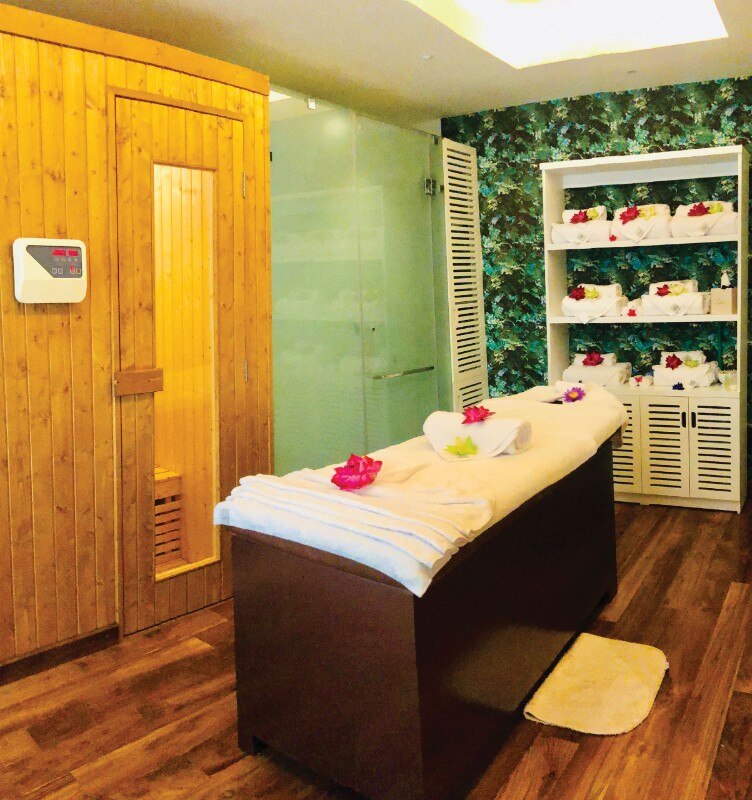 The client and architect conceptualised a design for a 30-room hotel, which managed space efficiently. Hence, despite the land restriction, the hotel creates an impression of spaciousness through open areas. Amidst the street and neighboring structures, the graceful exterior is complemented by the elegant interior, where innovation has breathed new life to ancient art forms. The Radh, which means royalty, was derived from 'Radhala', the name for the nobility of the Kandyan Kingdom.
The capital of the Kingdom of Kandy, the final stronghold of Sri Lankan royalty continues to carry an aura of majesty and is of immense cultural importance to Sri Lanka. Through architectural and design features this essence is captured by The Radh
Products from the Conmix Group portfolio have been utilised for roofing tiles and stone profile cards on the façades. The pebble mosaic on the floor of the atrium has been created with natural pebbles to reinterpret Kandyan floral motifs. Designed by Azim Marikar, Executive Director, Icon Hotels, the subtle interior decoration is based on traditional Kandyan themes. The strategic placement of mirrors and glass and the soft colour scheme of beige and cream enhance the spaciousness of the ground floor.

Pergolas and verandas with timber columns in a modern style are positioned at different levels to compliment the streets cape. Beyond the lobby, guests encounter the most celebrative space- an atrium flooded with natural light flowing through a skylight. The structure of the building has been modified to provide a view of the atrium from upper floors.
Guest rooms were constructed on the upper floors for convenient integration into the original column beam stricter, enabling a bird's eye view of the atrium. The rooms facing Colombo Street have balconies, while two garden suites on the ground floor have plunge pools. The furnishing in the rooms have been inspired by Kandyan art.
A branch of the woshoku restaurant – Café Nihonbashi, by Chef Darshan Munidasa is located on the Ground floor of the Radh. Curved ceilings and walls that are interspersed with ethic patterned glass create a spacious restaurant.
Overcoming the challenge of limited space, The Radh exudes a sense of nostalgia by reflecting on the Kandyan Era, all while providing the convenience and indulgence of the present. 
Project Name: The Radh Location: Kandy Structural Engineer: Ajith Wijebandara Contractor: Turnkey contract by Messers Conmix Site area: 19.5 Perches Total floor area: 17,000ft2/1575m2 Design phase: 3 months Client: Conmix group