Her light and harmonious touch is as delicate as her products are fascinating. Cristina Celestino is an architect but has focused on design since 2010 after graduating in Venice in 2005 and then moving to Milan. She works with many companies and, since 2010, has been successfully developing her own research projects for her Attico Design Studio brand. Her designs are in the permanent collection of the Milan Triennale and she has participated in numerous exhibitions in Italy and abroad.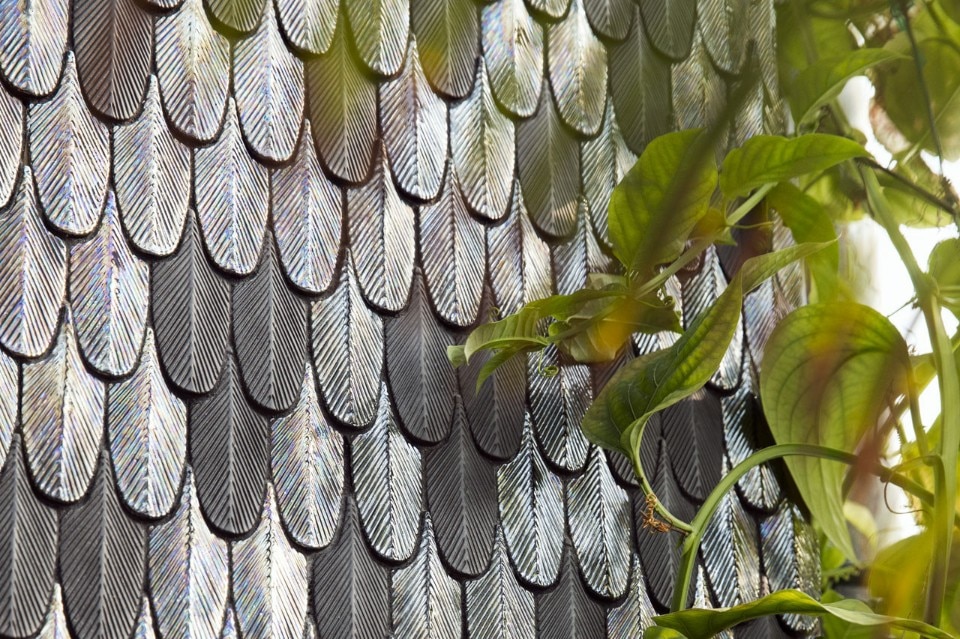 Celestino is currently working with several firms. As creative director of BottegaNove, based in Nove in the Vicenza hinterland and making its debut at Milan Design Week 2016, she is presenting Plumage, an unusual and successful exploration into textured tiles. This signature ceramic and porcelain mosaic collection was inspired by bird feathers, developed in uncommon colours and several sizes and "plumages".
This manufacturing type, of which Nove has been the home since the1700s, is the operational starting point of Christian Pegoraro, a young entrepreneur who grew up with ceramics, plaster moulds and furnaces. Today, he is the founder of a company that has chosen her as its art director. For this brand, Cristina creates a dialogue between traditional artisan skills and contemporary vision that is able to respond to current market needs. We met her shortly before Design Week.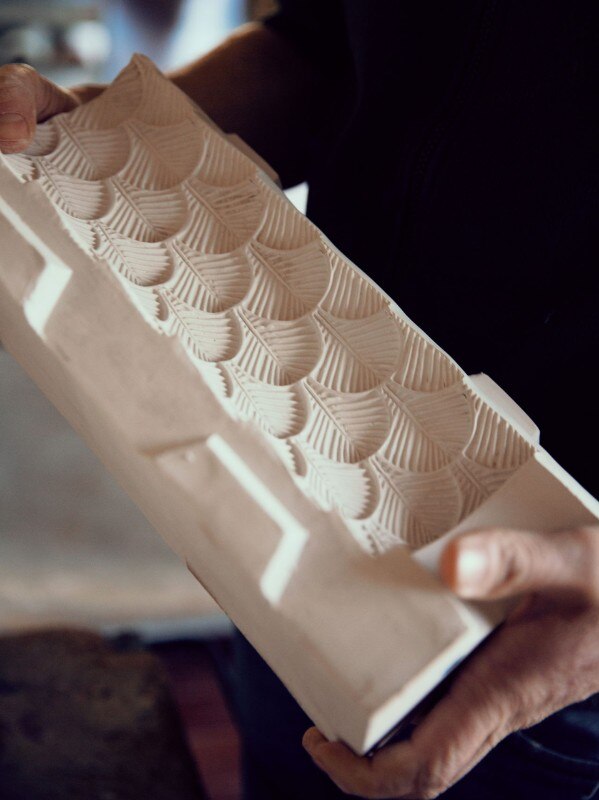 Maria Cristina Didero: How did your relationship with BottegaNove start and what concept lies behind the creation of this product type?

Cristina Celestino: I had already made contact with the Nove zone through one of my recent Attico designs, Cristallino, a project developed jointly with the ceramic artist Paolo Polloniato. I became passionate not just about ceramic as a material but also the town of Nove and its history. My visit to the BottegaNove works, in June last year, was thrilling because I saw huge potential in terms of production and decoration. I was instantly fascinated by the way liquid matter can be turned into tiles. A discipline that always seems to escape the technician's total control rests on a very precise procedure, a special ritual that adopts the rules of a seemingly alchemic knowhow, handed down by tradition. Opening the furnace after firing is a cathartic moment for the ceramist: the furnace is like a deity deciding the fate of the production. I was greatly struck by this mix of precise technical notions, knowhow handed down via experience and a ritual and almost magical component, prompting me to accept the appointment they contacted me for. The chance to work on a 2D tile project also posed a new challenge. My work at BottegaNove centres on the concept of exalting the company's distinctive features as much as possible – that means craft processes of the highest standard as well as the endless decorative possibilities – and creating a contemporary project imbued with my design philosophy.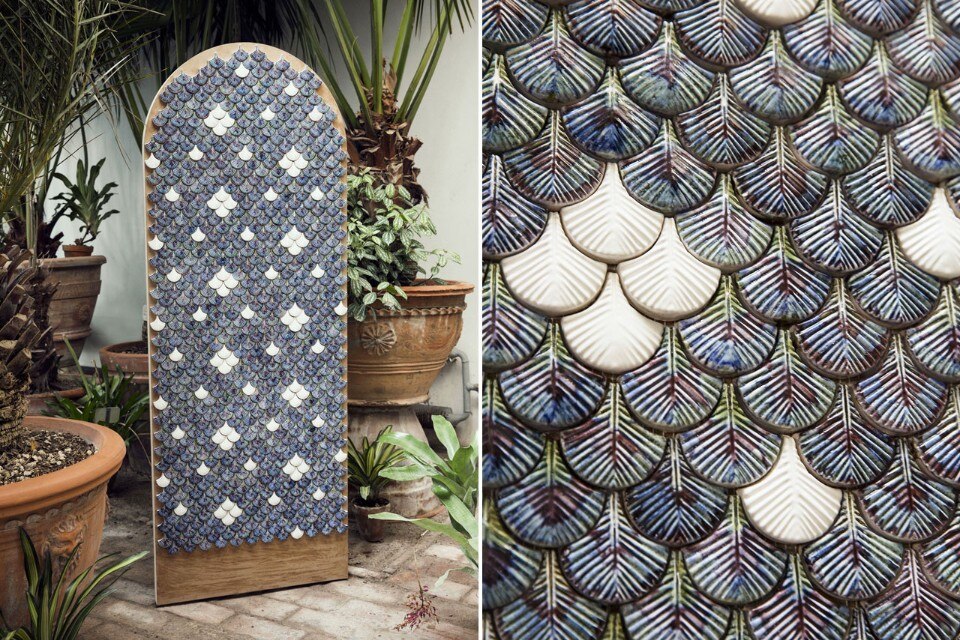 Maria Cristina Didero: What is the mission of your Attico Design Studio brand, for which you manage all product phases, from design to promotion and marketing?

Cristina Celestino: Experimentation. I want to continue experimenting with my own brand because it's fun and it's who I am, while at the same time finding companies with a great history that can be told via my products.

Maria Cristina Didero: You're an architect by training, where did the design come from?

Cristina Celestino: I shifted from the urban scale of architecture to design. I prefer to work on design projects because it's a discipline that I feel mine own. I identify with its language and this enables me to lend concrete form to my aesthetic and design vision. Even while studying architecture, I was always attracted by the interiors of the great architects, such as custom-designed furnishings of Scarpa, Le Corbusier, Loos…

I see the approach to the project as a personal thing for every designer. Yes, it is training but, most of all, it's personal inclination. As the years and products go by, you acquire your own method or rather a specific awareness of the path you must to pursue. My path is a mix of knowledge gained from my architectural studies, a love of beautiful things that has come with collecting, an emotional and evocative vision of the product and research centred on giving the design an injection of "innovation".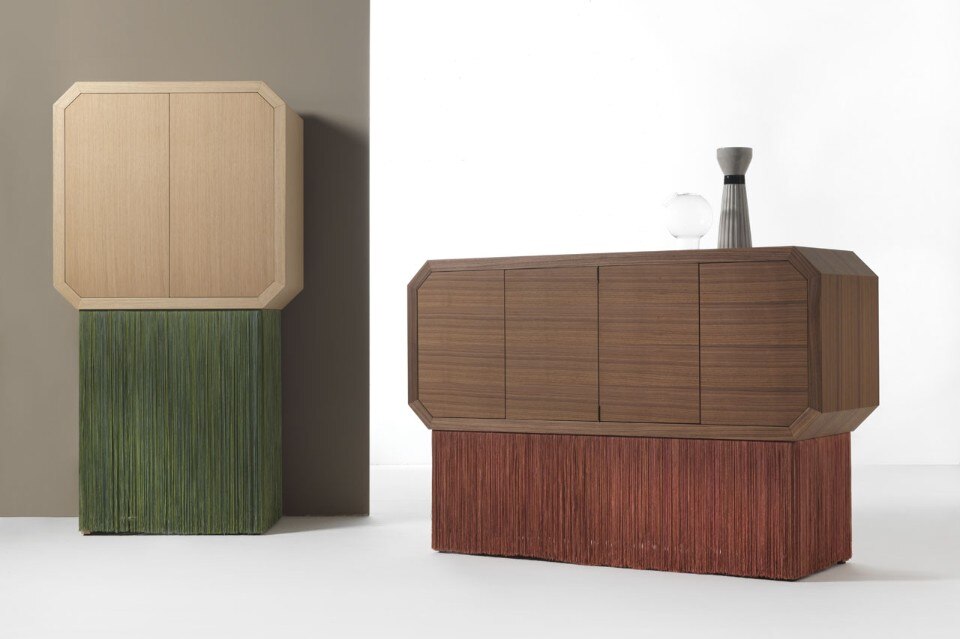 Maria Cristina Didero: Is there someone who inspired you and/or continues to do so?
Cristina Celestino: I have been inspired by many people. In my heart, there are Le Corbusier and a trip to Switzerland and France along the itinerary of his major projects. The work of Carlo Scarpa is bound to another period in my life. In both cases, their respective architecture contains "design products" in the form of micro-architecture: from a door or window handle to a rainwater drain and a bench – all are highly consistent. Their design products "work" in their original context and respond to the specific needs of that space and time. A contemporary vision that still applies today.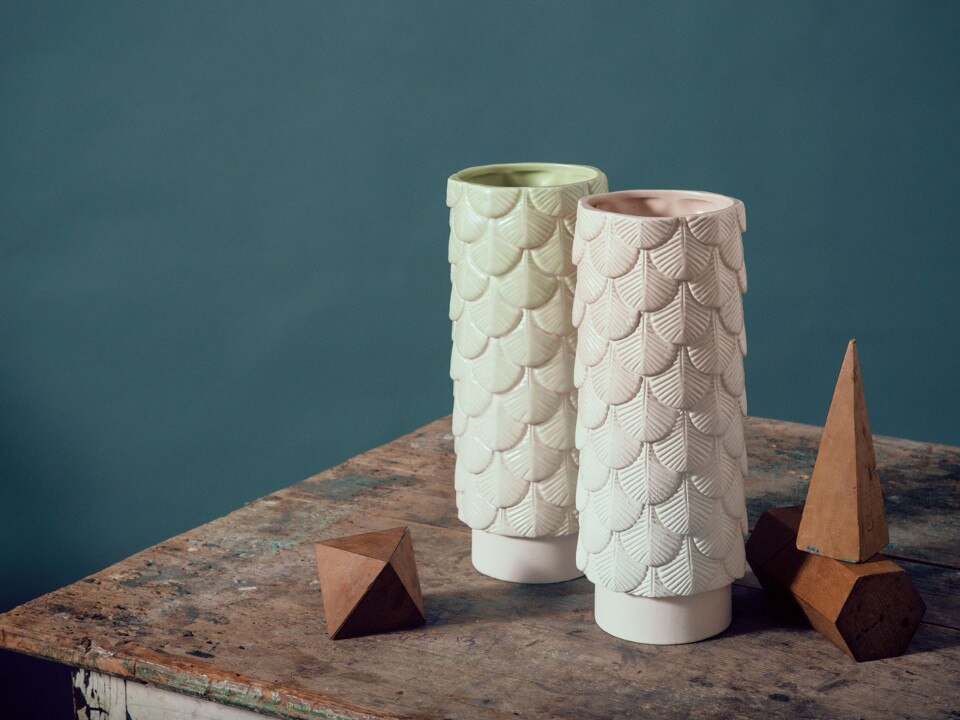 Maria Cristina Didero: Does your work contain a message?

Cristina Celestino: It is, perhaps, arrogant to think you can convey concepts via products. I simply hope that those approaching my work, attracted by its aesthetic component, are prompted to stop at the recollection, the memory evoked by my designs. I hope the intuitions that drove me to design my products can become shared messages.

Maria Cristina Didero: What would you like to be in another life?

Cristina Celestino: A designer.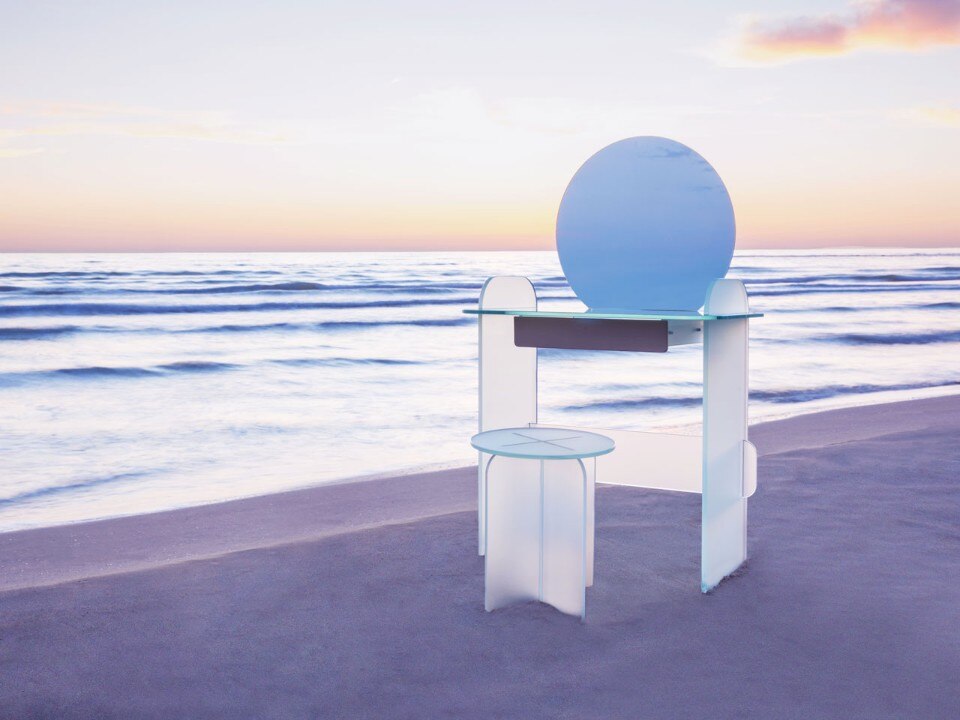 Maria Cristina Didero: What other products do you have at Milan Design Week, apart from the mosaic tiles?

Cristina Celestino: I have products for several companies and a research project for Attico Design. I'll work with Mogg, a young Brianza company for which I have designed a collection of carpets inspired by period ceilings with stucco decorations. It is based on the view from below of these rich ceilings onto which I have overlapped layers with desaturated backgrounds following an invisible geometry. The theme of the stucco ceiling is reversed to become flooring and these carpets allow the aesthetic worth to be observed from a different perspective, thanks to a new support. I am also presenting the Opalina collection of five glass products for Tonelli Design and Sipario cabinets for Durame. The new Attico project will be visible in an installation in the attic of Martina Gamboni's office, which for Design Week will house all my most significant self-productions.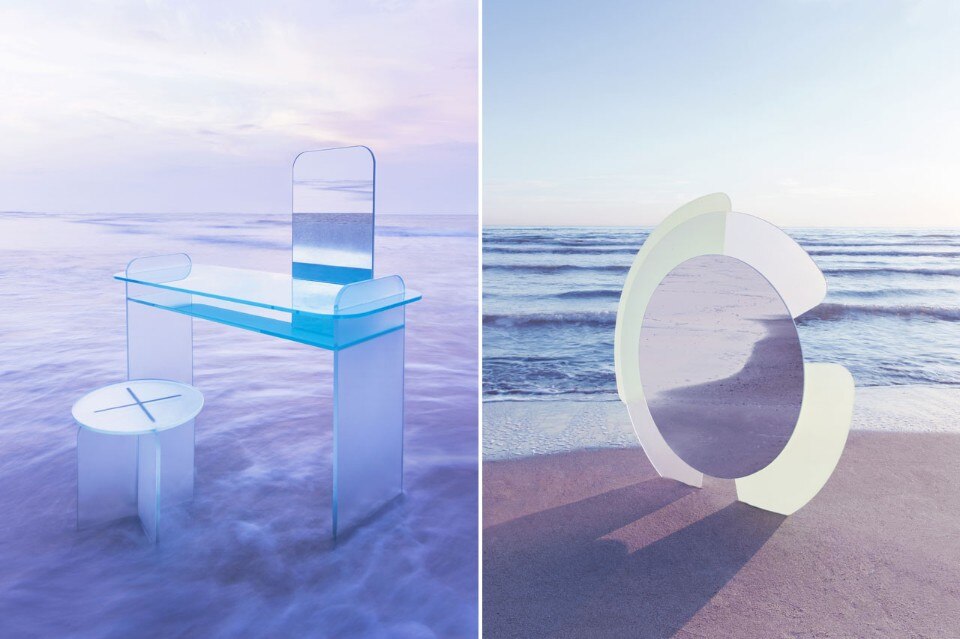 12–17 April 2016
Cristina Celestino / Attico Design

Effetto Serra
c/o Martina Gamboni, via De Amicis 19 (10th floor), Milan
Plumage – BottegaNove
c/o Ladies & Gentlemen, via Cesare Correnti 14, Milan
Madama e Stucchi – Mogg
Fiera Rho-Pero, Hall 20, Stand B07
Opalina – Tonelli design
Fiera Rho-Pero, Hall 20, Stand E23
Sipario – Durame
via Statuto 16, Milan