After a first stop at Milan's Fuorisalone circuit, the Be Open think tank was present at this year's Design Miami/Basel, where it launched Be Open: Inside the Academy, a new platform to showcase and honor recent achievements in educational approaches that promote real-world problem solving through creative design thinking. Six amongst Europe's best design schools — Belgium's Le Cambre, Switzerland's École Cantonale d'Art de Lausanne (ÉCAL) and Hochschule Basel, Sweden's Konstfack, Holland's Sandberg Institute, and the UK's Glasgow School of Art — presented innovative projects by students, three per school, in a total of eighteen projects. The winner of the first prize — to select and host a series of distinguished guest lecturers to further the school's curriculum development — was Amsterdam's Sandberg Institute, directed by Jurgen Bey. Behind the Be Open think tank stands an international team, directed by Russian entrepreneur and philanthropist Elena Baturina, who elaborated on the dynamics and cultural premises that gave birth to this initiative.

Loredana Mascheroni: How does the Be Open structure and organization work? Who is involved in this think tank?
Elena Baturina:We are accumulating think tank members as we travel the globe on the Be Open roadtrip. The idea is to get as international a representation as possible so that we have a real cross fertilisation of ideas to take forward. Our speakers, conference moderators and consultants will become part of the Be Open "club", so that we can to draw on an ever-widening circle of contacts and use their specializations as appropriate.

Which were main reasons and needs that pushed you to give birth to Be Open, and which are the most important points of your programme?
We launched Be Open against a background of worldwide economic and political turmoil, a time when there is a crucial need for long-term, regenerative thinking, innovative ideas. It is at times like these that society historically turns to the creative community for solutions. And that is what we are doing with Be Open. At the heart of Be Open is a series of global conferences that aim to create an international debate and act as a catalyst and platform for making new ideas happen. By travelling the world, the project will reach out to local audiences globally. Alongside the conferences, we are also staging competitions, exhibitions, master classes, cultural and art events, all conceived to help identify original thinking and bring it to fruition.
Which is the situation in the creative fields in Russia, in comparison to that of other countries? Any interesting examples of "good" and "bad" initiatives to be pointed out?
I feel that there are a huge number of talented Russian creatives who do not get the chance to further their studies or to test their ideas on the international stage. This is one of my missions with Be Open, to give these great thinkers and makers a global platform.
The debut of Be Open was with the Verge exhibition, which focused on the language of design in art. What is the state of the art of this issue?
I think that the Verge artists are representative of an approach that is gradually appearing all over the world. There is an interest now in the functionality or not of an object and these artists have tapped into that concept and tested its possibilities. They are very strong, thought-provoking pieces and it was exciting to see the impact they had in Milan.

Which were the most interesting ideas issued from the conference held during the Salone del Mobile in Milan? Did you find any hint for future undertakings you would like to pursue?
So many interesting ideas came out of that initial event, from the grassroots sustainability project led by the RCA's Clare Brass, to the futuristic transport methods suggested by Astra Rossa's President Vladimir Pirozhkov, and the fresh ideas from the students who took part in the Create the Future Now! Awards program. The winner, Alexandra Ginevra, will now be able to develop her concept for a winery in Russia that will not only generate a great product for national and international consumption, but also bring a new dimension to Russia's tourism industry.
Be Open collaborated with Design Miami/ Basel in Basel to invite a selection of top European design schools to present innovative design projects by outstanding students currently or recently enrolled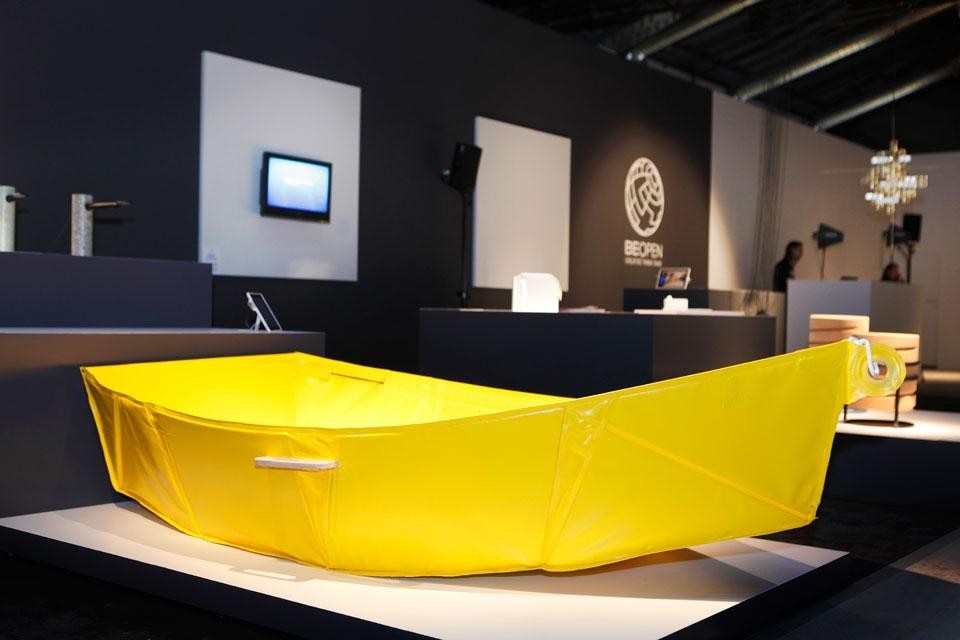 Which is the format of the new BeOpen Inside the Academy?
Be Open collaborated with Design Miami/ Basel in Basel to invite a selection of top European design schools to present innovative design projects by outstanding students currently or recently enrolled. A jury of international design luminaries reviewed the Be Open Inside the Academy Installation submissions, and the prize for the winning institution is to select and host a series of distinguished guest lecturers to further its curriculum development. A Be Open Inside the Academy Talk has also taken place during the Fair, with Ron Arad and Daniel Charny exploring ways in which budding designers can be nurtured to address the needs of tomorrow's world.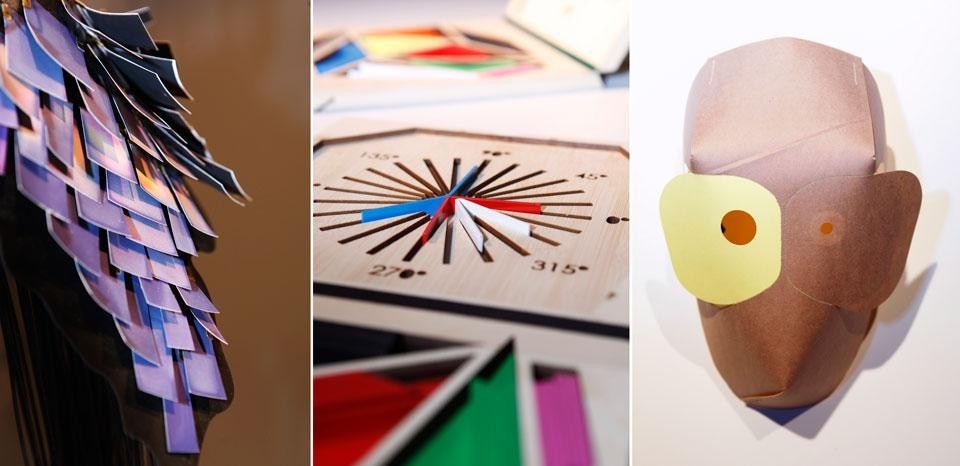 Which were the features of the schools selected that struck you most? Which are the winning points of their educational programme?
The schools we selected are united in their missions not just to fulfil the usual academic curriculum, but to mentor their students and help them get their feet on the first rung of the design career ladder. This is a crucial part of Be Open's thinking. We don't just want to offer bursaries and awards to students; we want to help evolve their studies through providing inspirational speakers as part of their course or by offering them the chance to study in centres of excellence around the world. Our Be Open Club also becomes a mentoring circle for the students who take part in our schemes and this is vital to their international progression.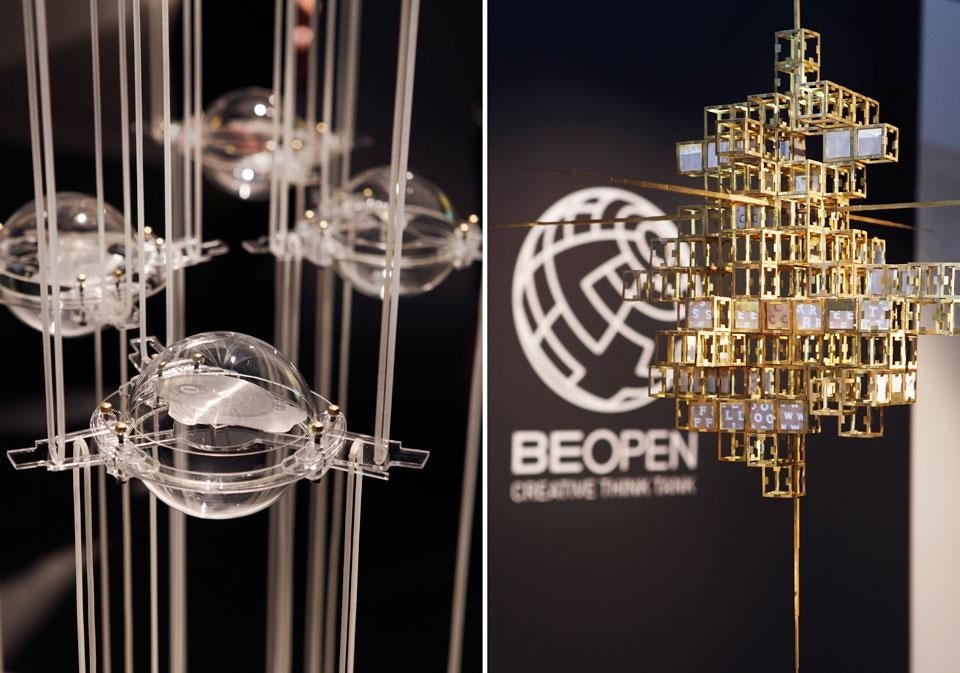 Yours is a private initiative that is in some way filling a lack by public initiatives, in order to help your artists and designers. Do you think that it is just a question of having funds to help the youngsters or also of having a strong spirit of initiative?
I think my answers about mentoring feed into this question too. You can't just throw money at the situation. You have to instigate a strong infrastructure, support mechanism and ongoing mentoring to coax new ideas into being.