A small, functional and practical space. The flat in the Friedrichshain Boxhagener Kiez district in Berlin is designed to accommodate a worker from San Francisco who often travels for business. Itay Friedman Architects renovated a 40 square metre space, skilfully using corners and niches to create a place to work in comfort despite its small size.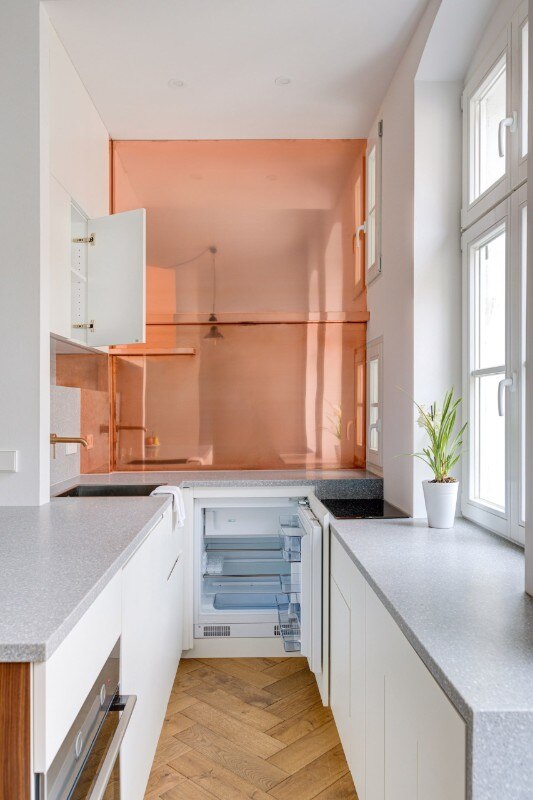 The studio's work on the Berlin Pied-à-terre project started from scratch, in a building in poor condition which had not been renovated since the fall of the Berlin Wall. For this personal retreat, the studio chose durable materials and energy-efficient solutions, replaced old fixtures and structures, installed beams and pipes, electrical and heating systems.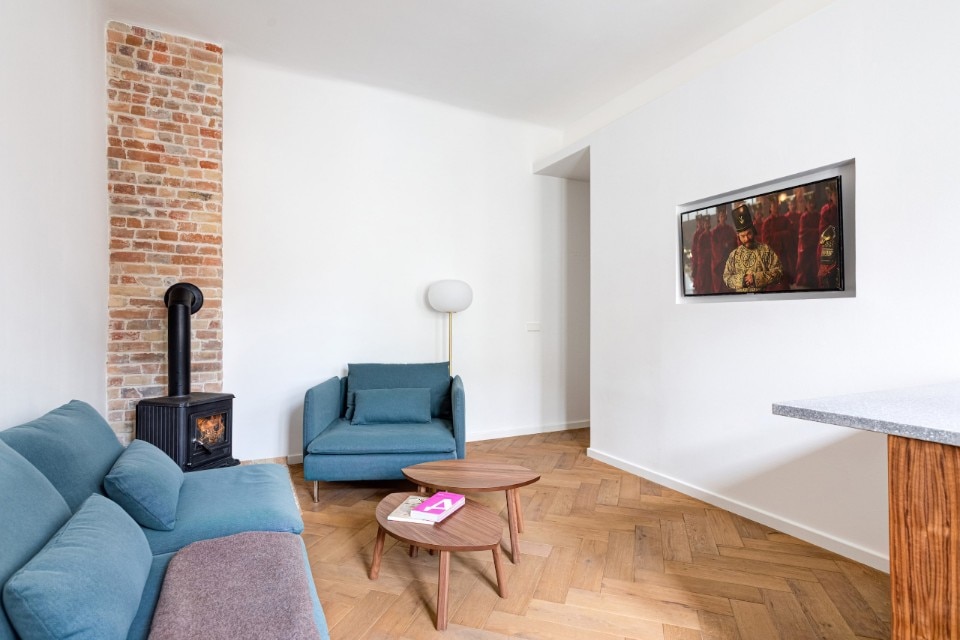 A corridor leads to the bedroom with bathroom, followed by the living room with mini-kitchen. The white colour of the walls, combined with the warm tones of the wooden floor, characterises the interior. A brick surface shows off the original structure and an interior window – emphasised by a green metal grid – appears in the corridor, communicating with the sleeping area and letting light through. 
The space features combinations of different materials: wood meets terrazzo-effect tiles in the bathroom and bricks in the living area, and the coppery, reflective effects of metal in the kitchen are juxtaposed with stone. The result is a bright domestic environment that makes the most of space. 
Project:

Berlin Pied-à-terre

Location:

Berlin, Germany

Program:

Private apartment

Architects:

Itay Friedman Architects

Team:

Anastasiia Lytvyniuk

Client:

Friedmann Fam

Area:

40 sqm

Completion:

2020