La Macchina Studio renovates an apartment from the 1950s located in the Appio Latino district of Rome, maintaining some of the existing features and at the same time proposing a new design language. The multidisciplinary approach of the Roman studio, that combines architecture, theatre, music and illustration in its projects, emerges in Retroscena's interiors: the geometric, almost graphic forms, inserted into the space and reinforced by a strong use of colour, define an ambience resembling  theatrical setting.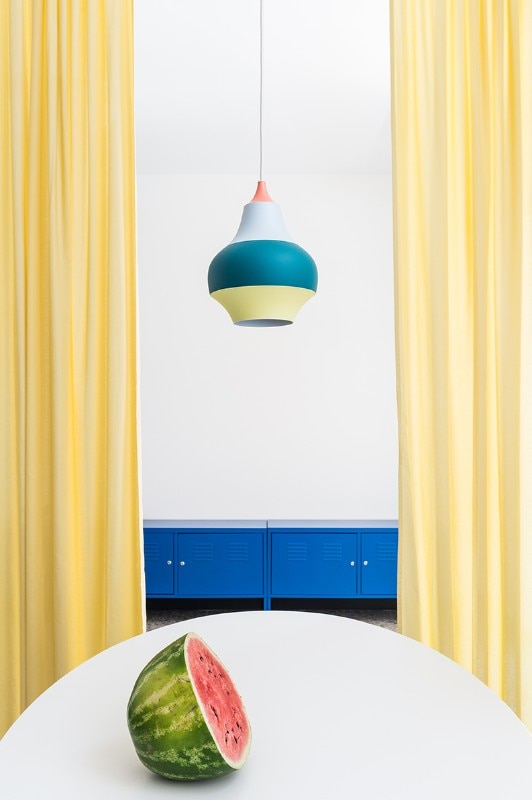 The decision to maintain the original Venetian terrazzo flooring required the inclusion of new materials, from black marble to brick red microcement, in the points where the partition walls were demolished, thus creating a material and chromatic collage on the floor.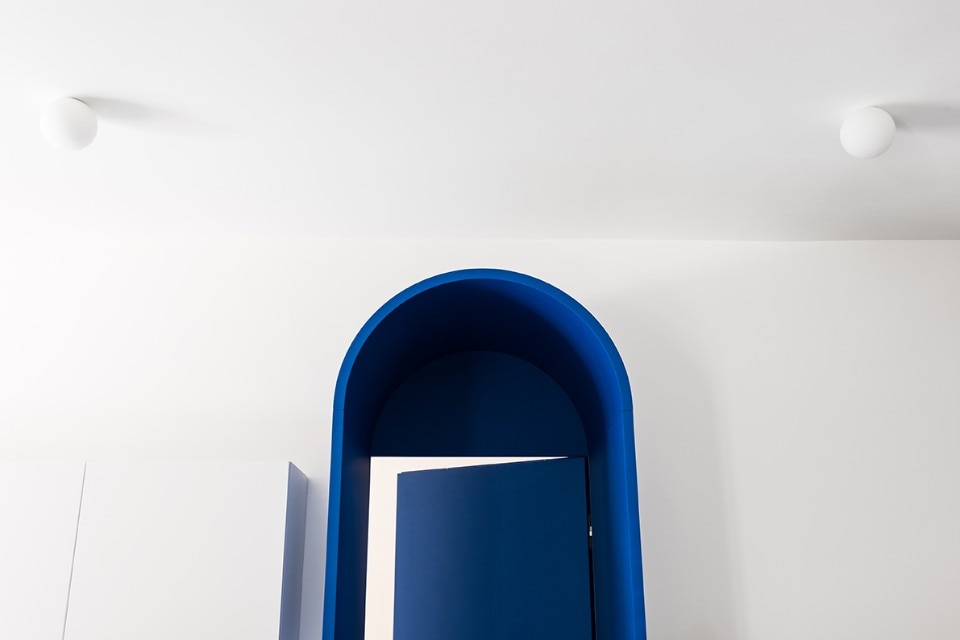 The space, distributed longitudinally over 75 square metres, includes in the new distribution a living and a dining area that can be separated by yellow curtains: these colorful details slide along the demolished partition, giving the possibility to quickly transform the space. A blue arched passageway, in contrast with the white walls and 70 cm out towards the dining room, leads to the bedroom and becomes a visual reference in the house.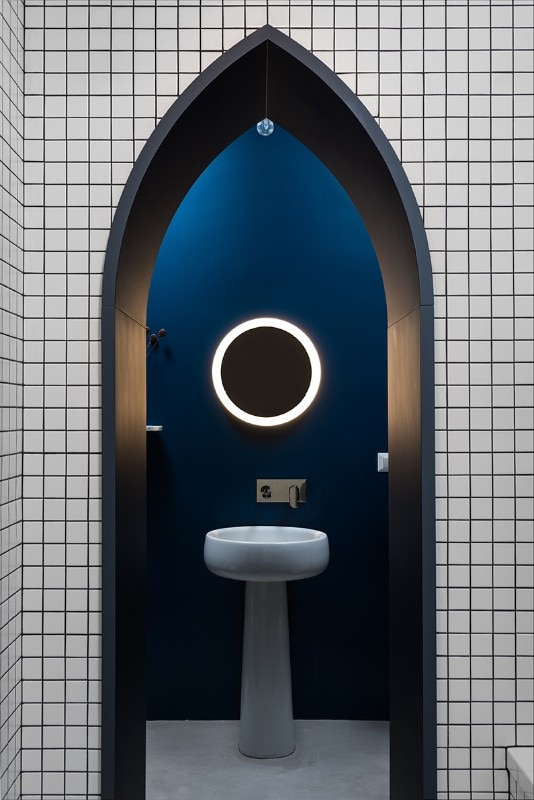 The bathroom opens onto the corridor through a almost hidden flush door: inside, a mosaic made of small white tiles covers the wall recalling the grid of a squared sheet, while an ogival passage represents the access to the toilet. 
Project:

Retroscena

Location:

Quartiere Appio Latino, Rome, Italy

Program:

Private apartment

Architects:

La Macchina Studio (Gianni Puri, Enrica Siracusa)

Animations and illustrations:

La Macchina Studio

Area:

75 sqm

Completion:

2020