"The successful designer of some of the most interesting and controversial works of recent years, the young Jahn has shown himself to be a prolific producer of images, especially as regards that singularly American building, the skyscraper. Continuing the historical tradition of that may rightly be considered the cradle of the high-rise building, Chicago, Jahn has in the brief space of a few years turned out an impressive bulk of built architecture. Much of it has been the subject of varied critical appraisal and contrasting opinions."
This is how Fulvio Irace introduced in December 1985 – in Domus 667 – three projects by Helmut Jahn, who passed away on 8 May 2021 in his adopted city, the one with which he was most professionally connected.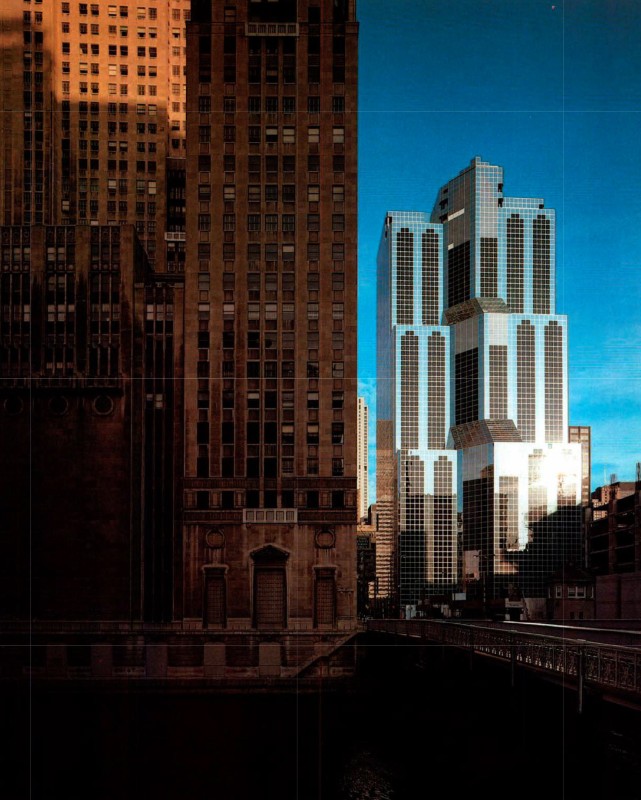 Born in 1940 in Nuremberg, Germany, Jahn moved to the United States at a very young age to pursue his architectural studies begun at the Technische Universität in Munich. In 1967 he joined Murphy Associates, where he quickly rose through the ranks to become director. The evolution of his career can be studied in the pages of Domus. His name appears for the first time in 1976, as designer of an "Arena in Kansas City". In April 1981, the name of C.F. Murphy Associates changed to Murphy/Jahn. In the years that followed, the editors of Domus presented a number of projects for comment and recognition.
Among his most successful works are undoubtedly the James R Thompson Center in Chicago (cover image), the United Airlines Terminal One at Chicago's O'Hare International Airport, the Sony Centre at Potsdamer Platz in Berlin, and Suvarnabhumi Airport in Bangkok.
We republish on domusweb.it a selection of some images and drawings to pay homage to the architect who "has appeased the public's appetite for 'image' as well as the need for 'monuments' felt by cities. He has dished up a constant flow of attractive urban art, in which the carefully calculated cladding is accompanied by a number of surprise effects."